Started my journey from Kalyan by taking Indrayani Express 06.30 a.m. The scenic view through the train journey was mind-blowing. The view from Karjat to Lonavala was something which nature shows its beauty.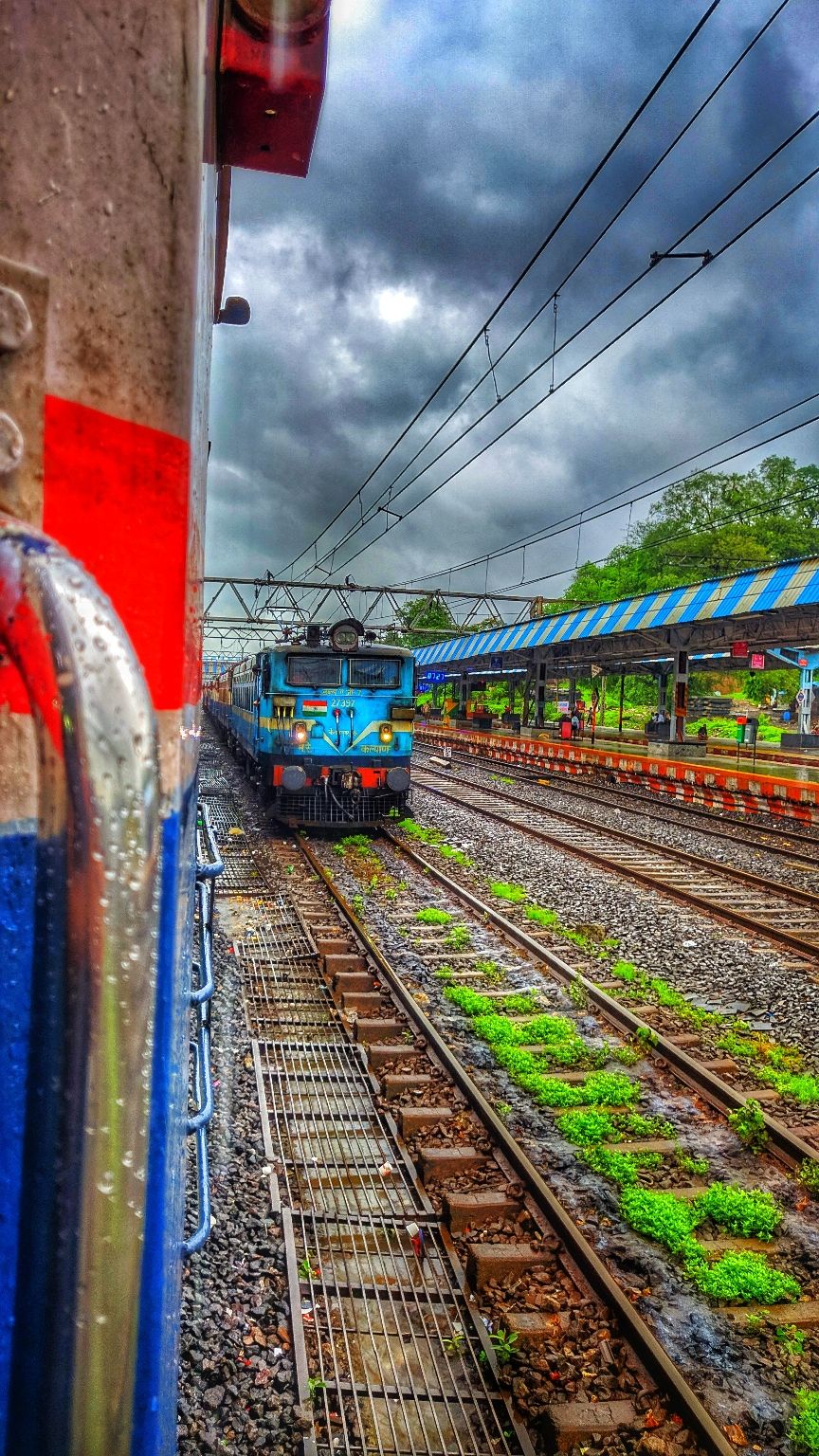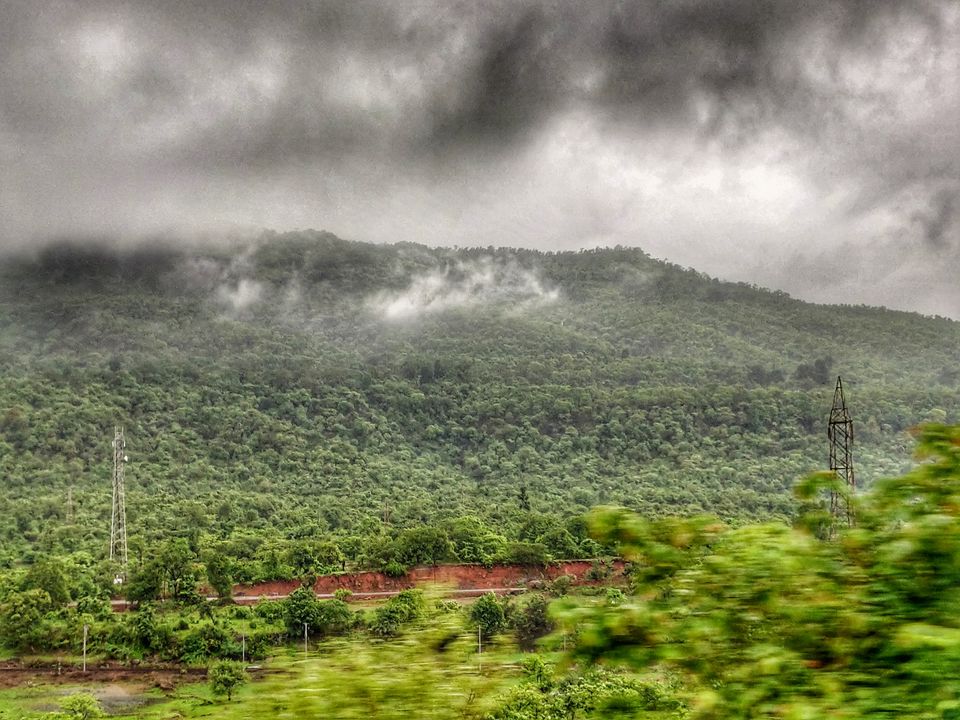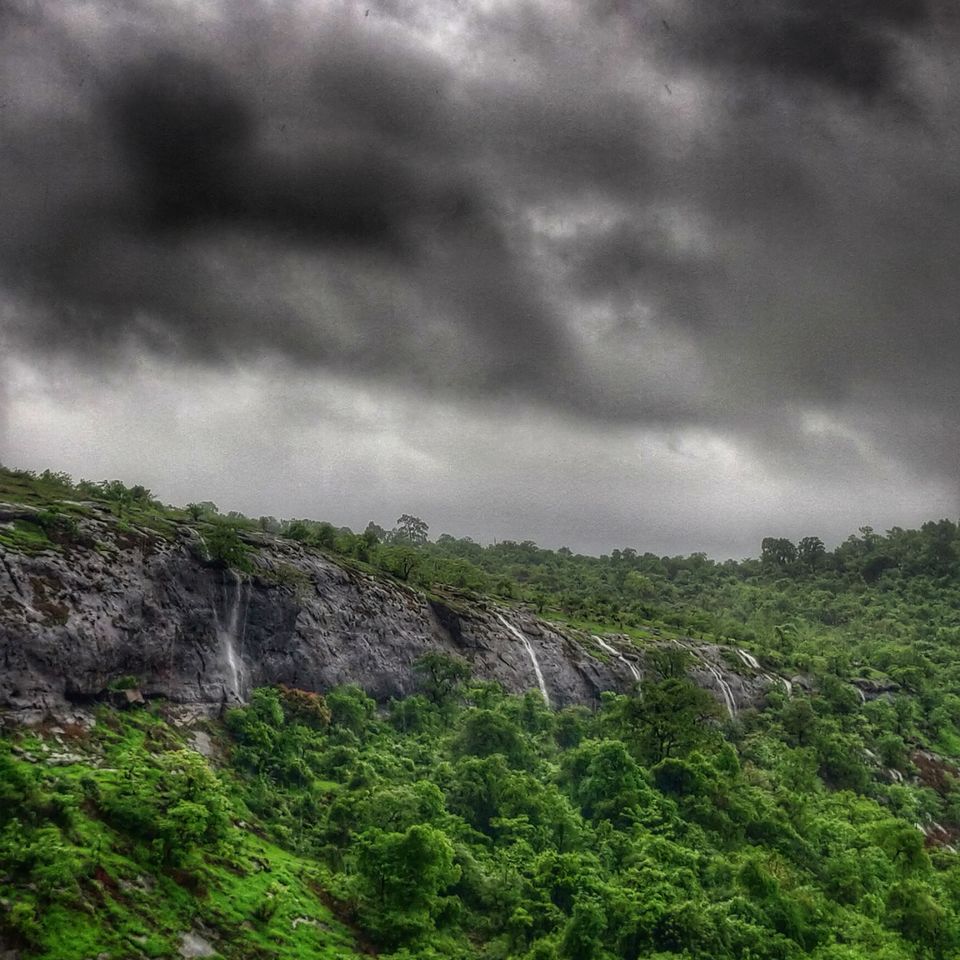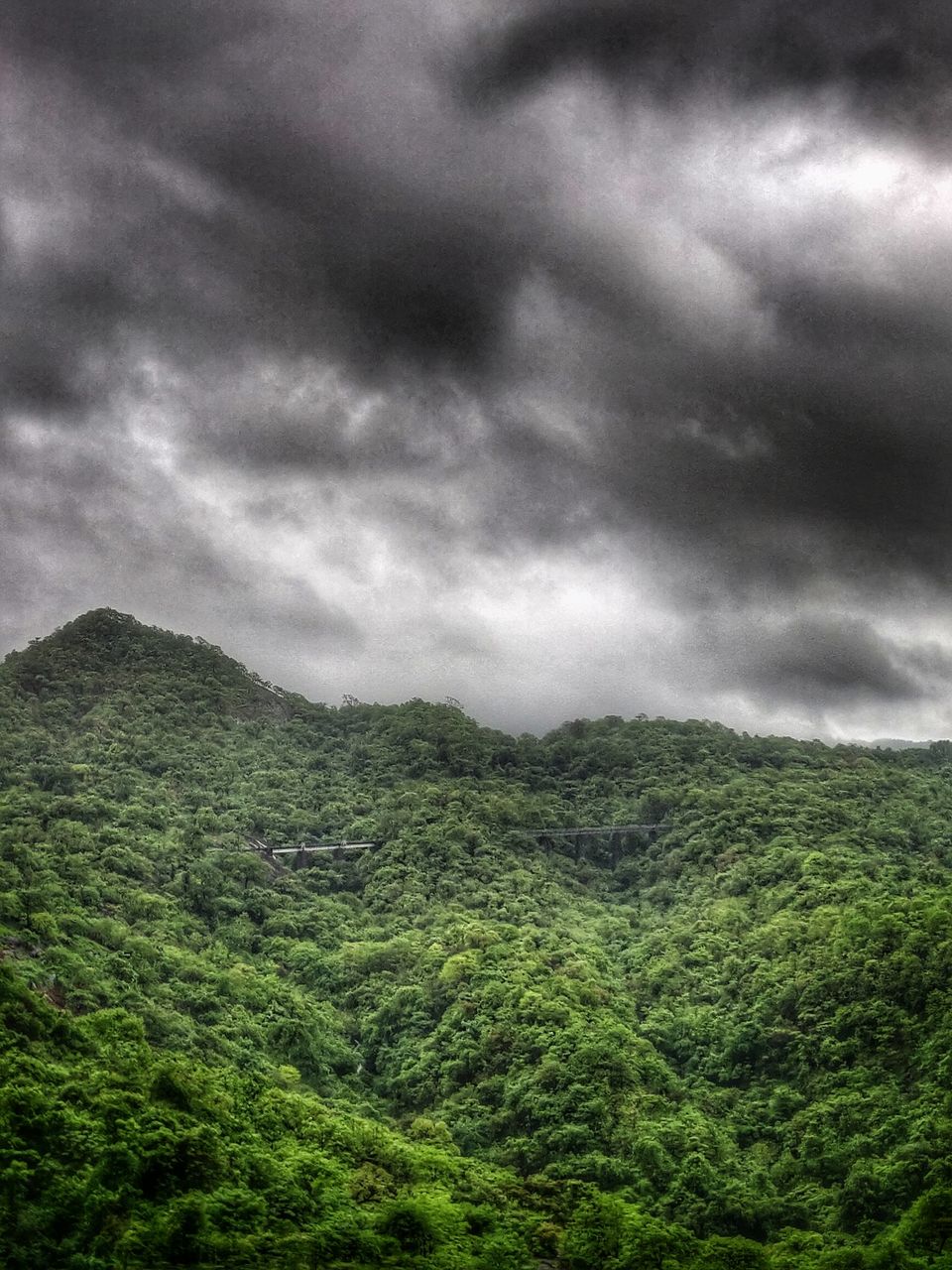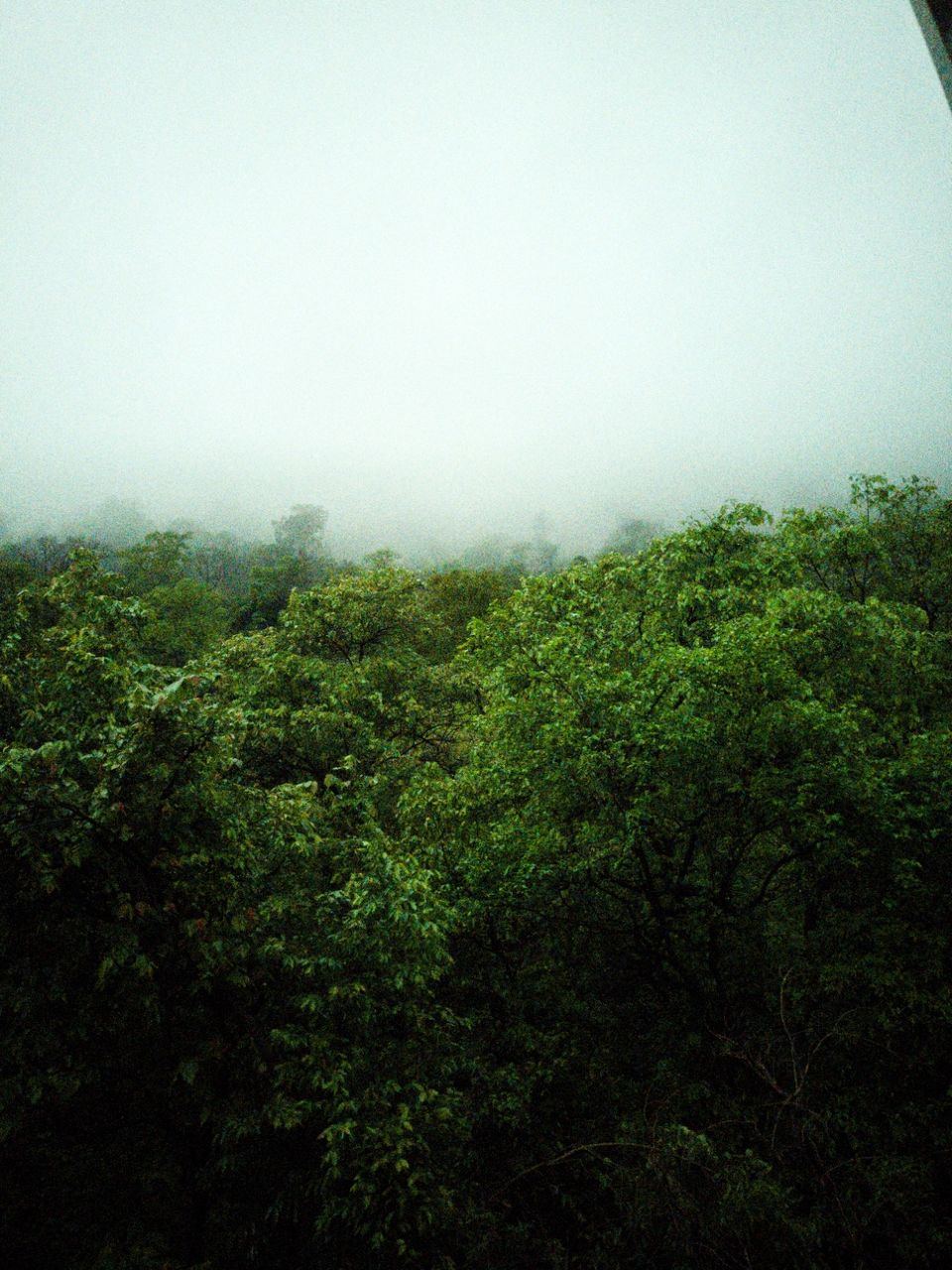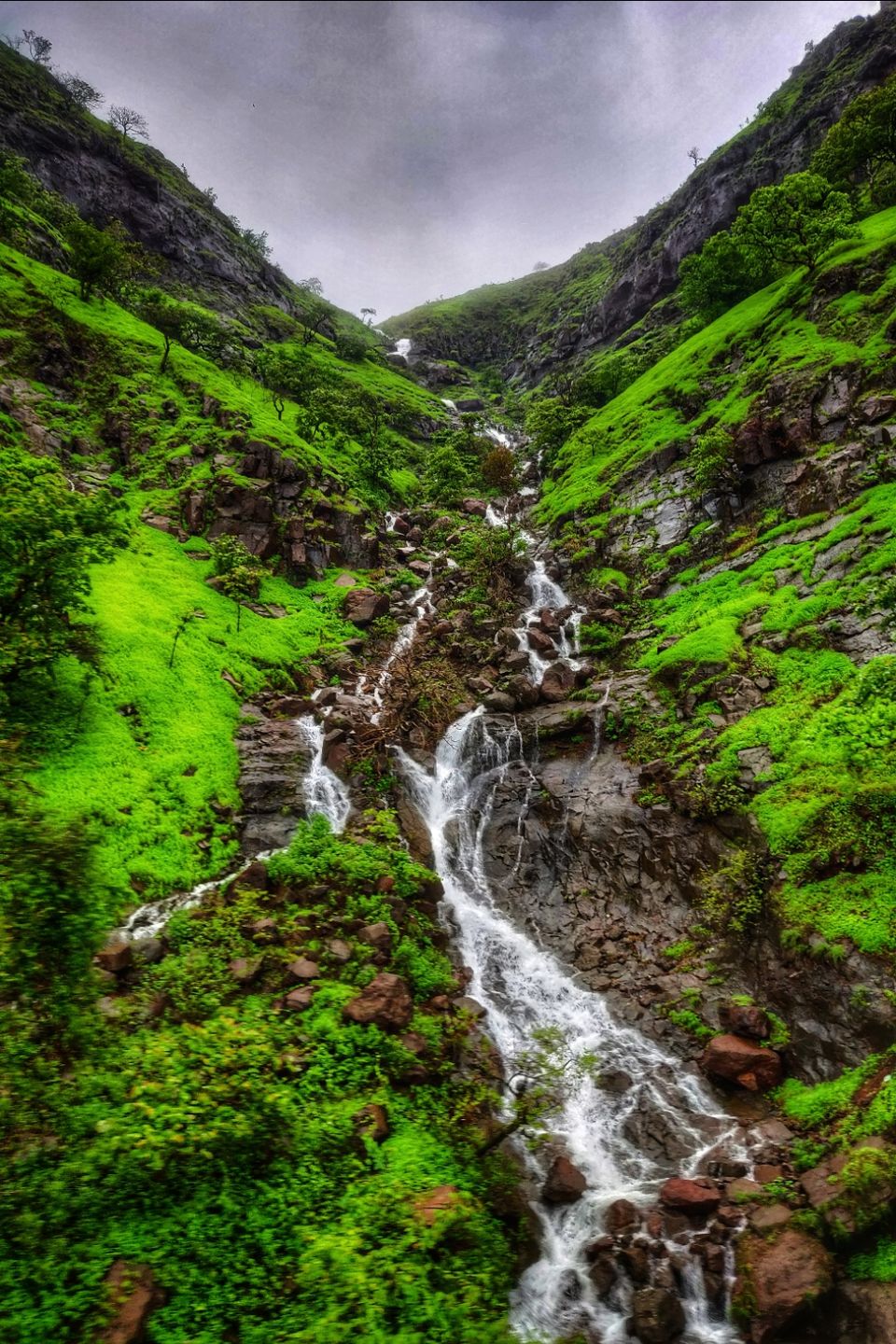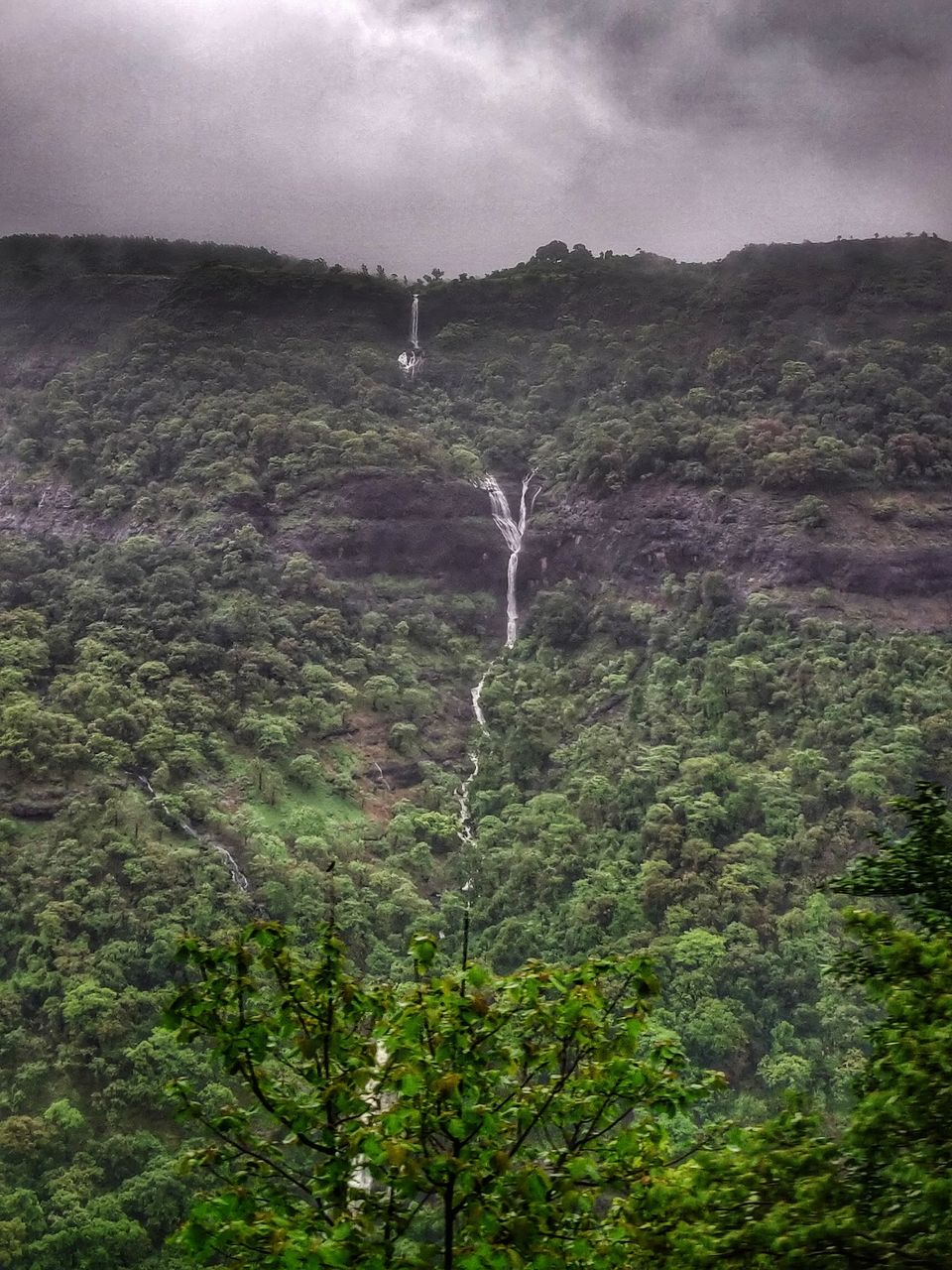 Reached Lonavala by 08.30 a.m. and I missed my local train to Malavli Stn .So had to take an Auto to reach Malavli. Reached Malavli after lot of hustle and met my friends. From there took an Auto to the base of Visapur. Costed 40rs per person. The distance was not that big to take an auto still took to reach a bit fast.
Reached the base and started our trek. Although we didnt knew the routes we found way with the people climbing towards the same directions. The wind the rains and the slippery route didnt allow me to click any pictures from phone. But managed to take some during the halt at a waterfall.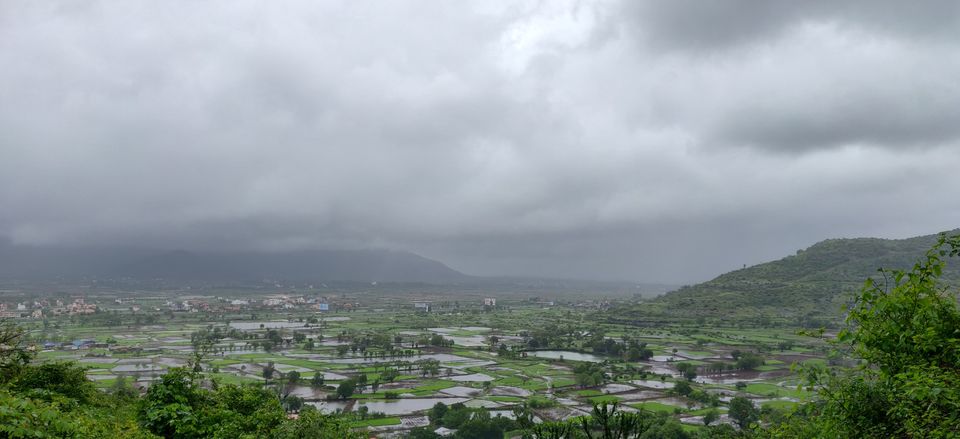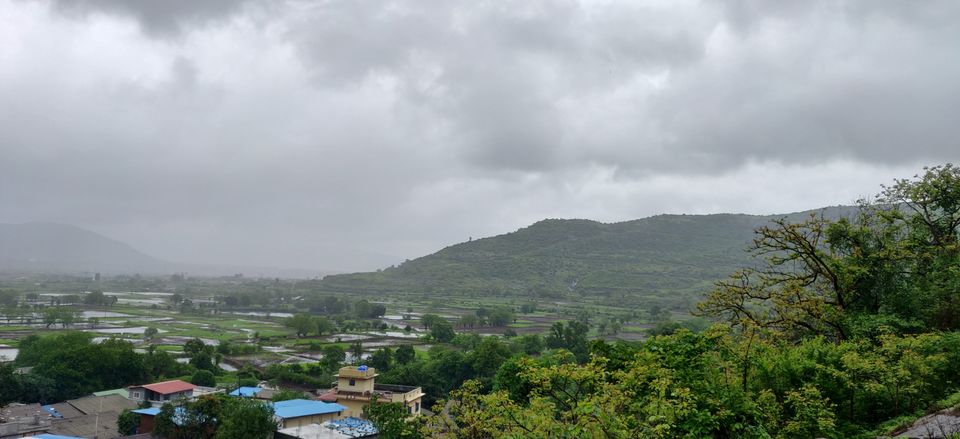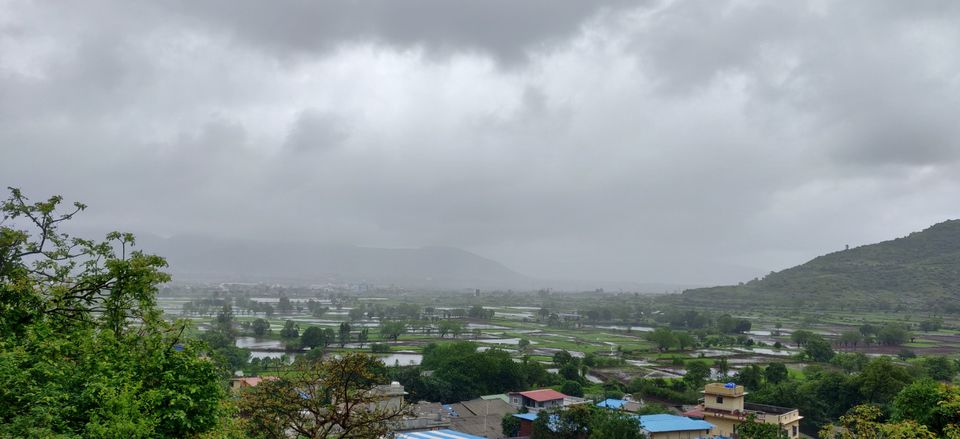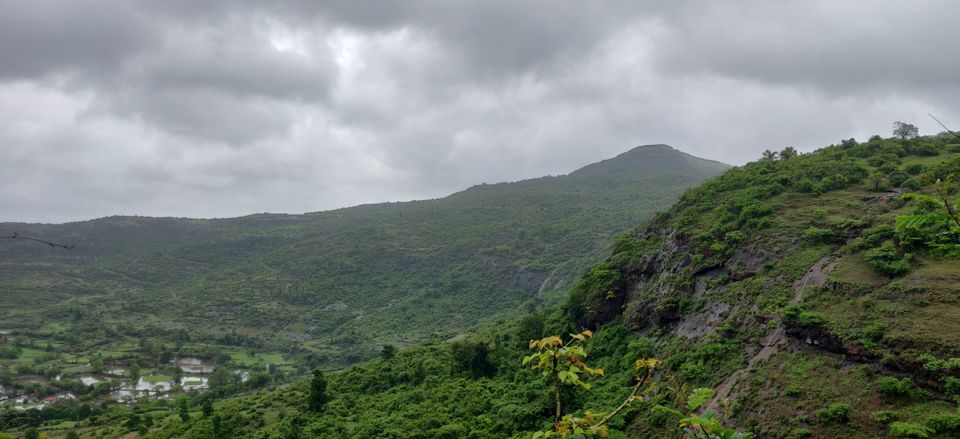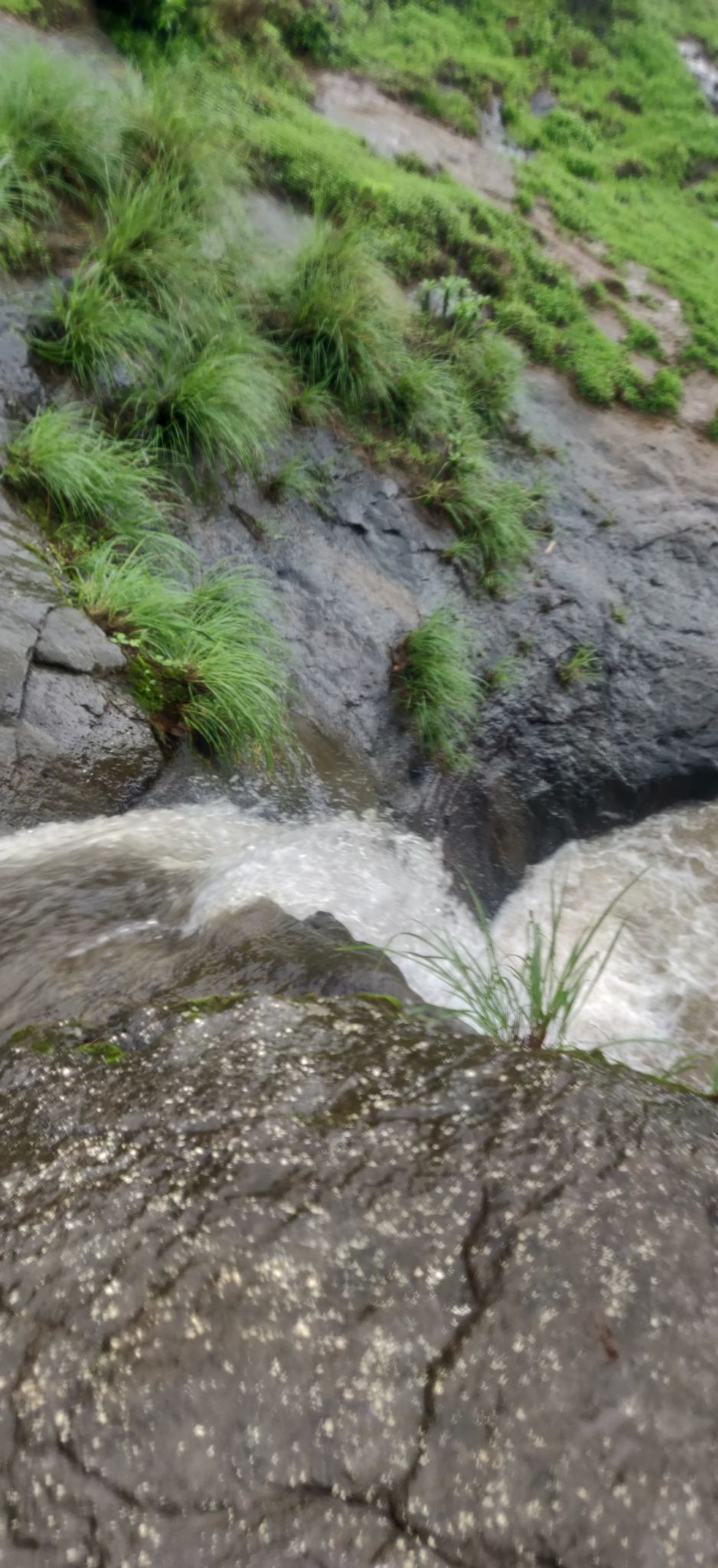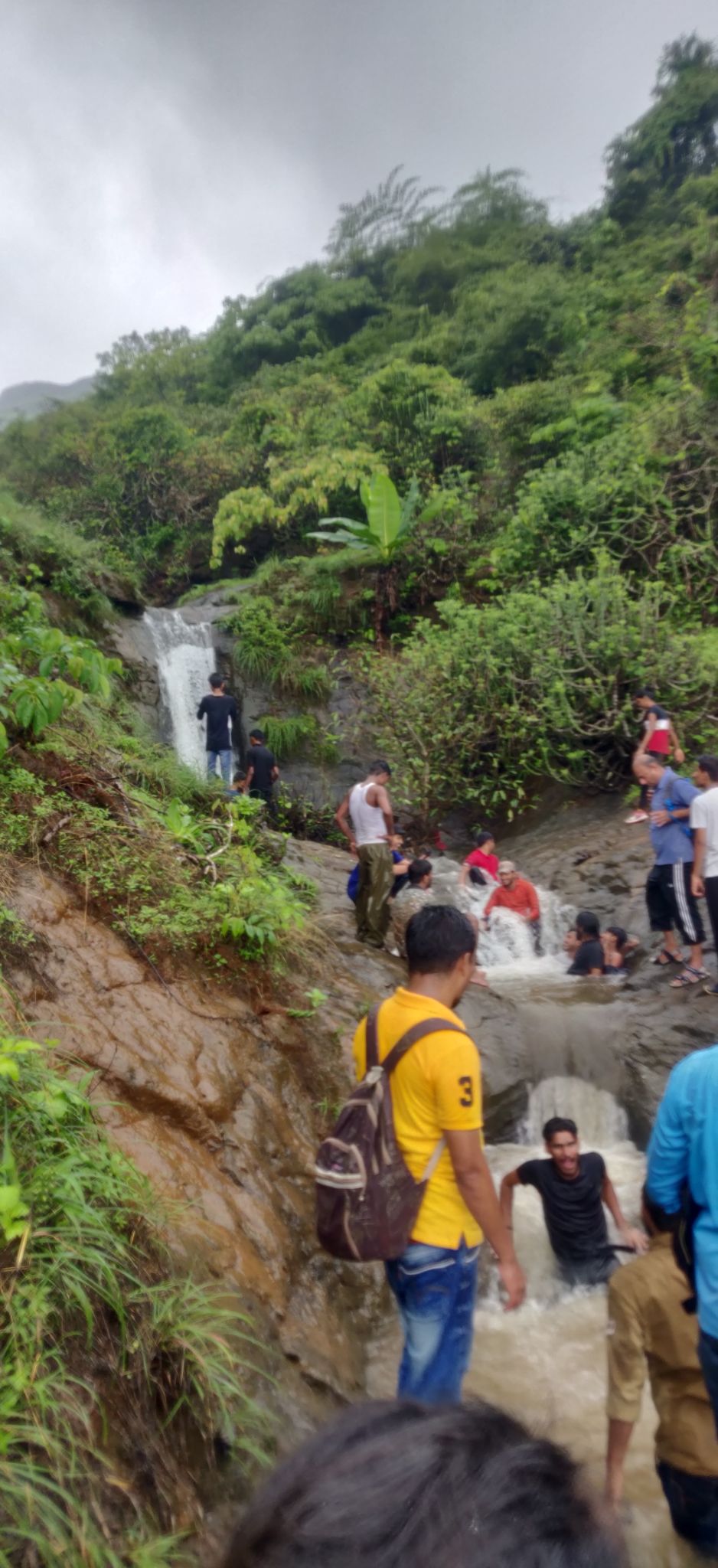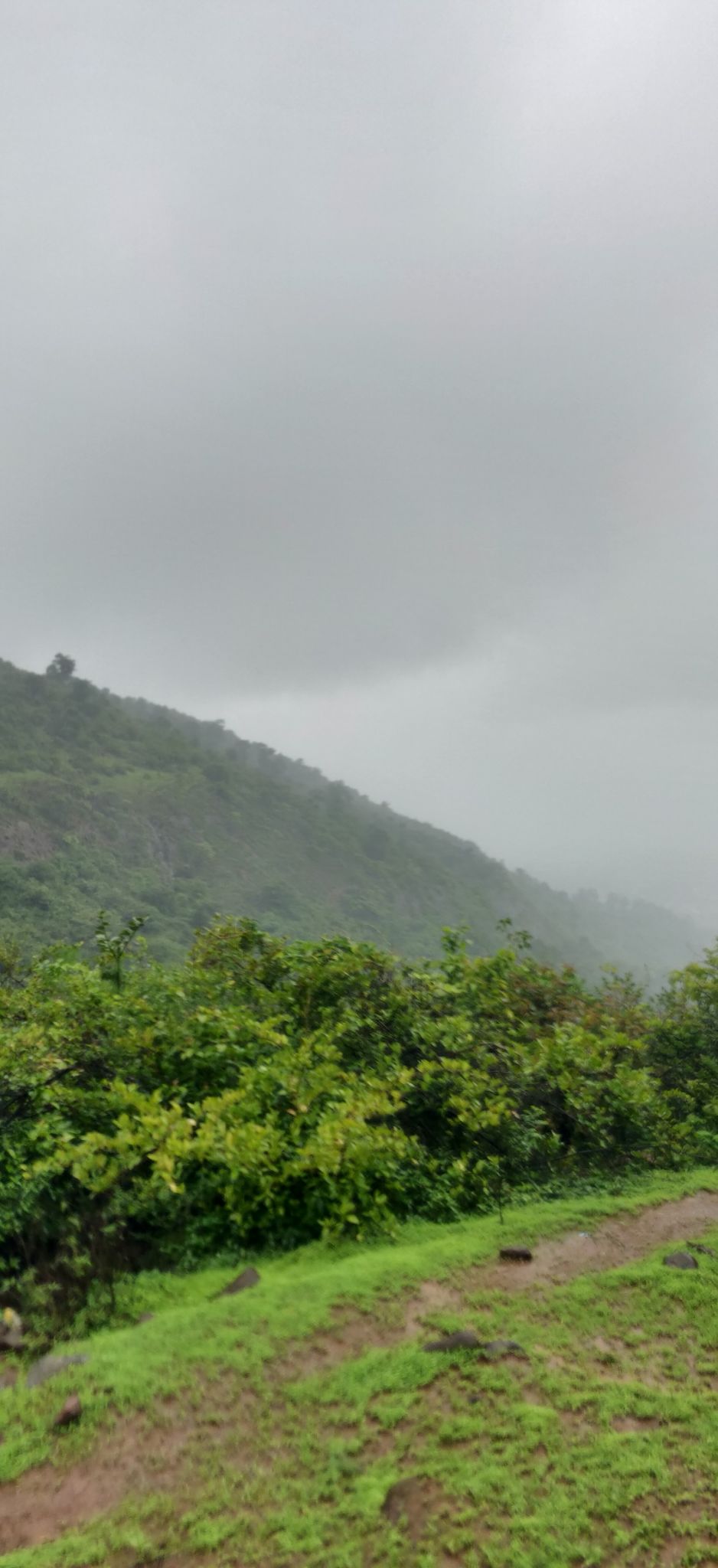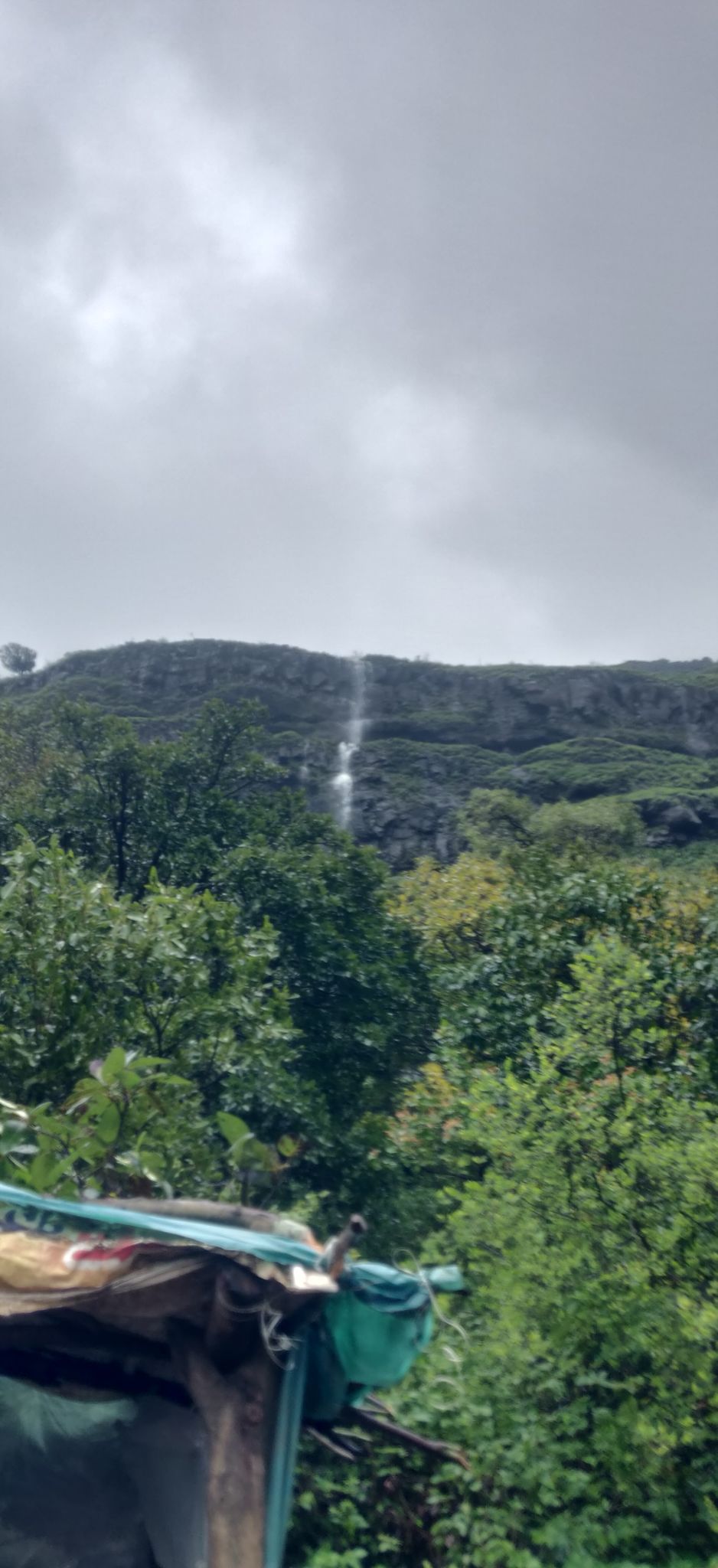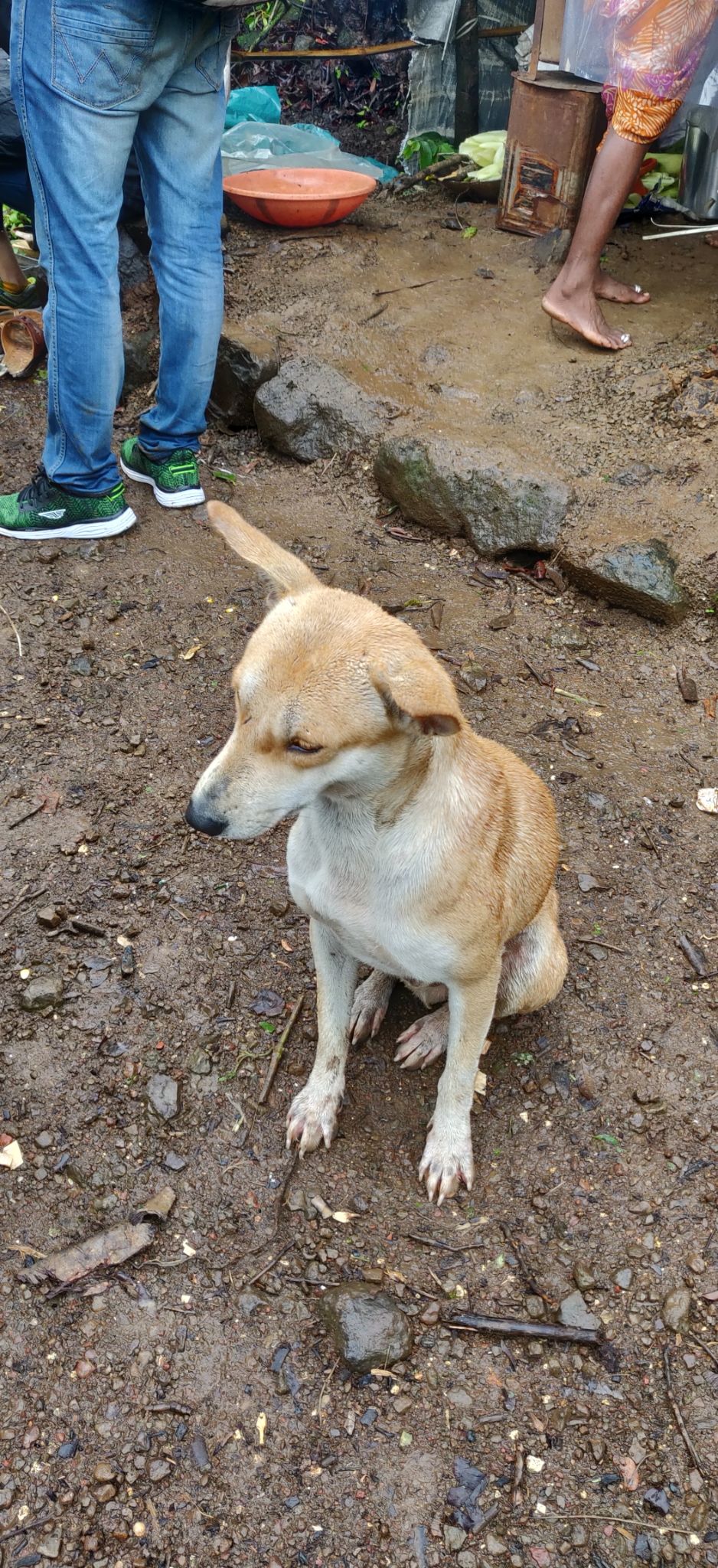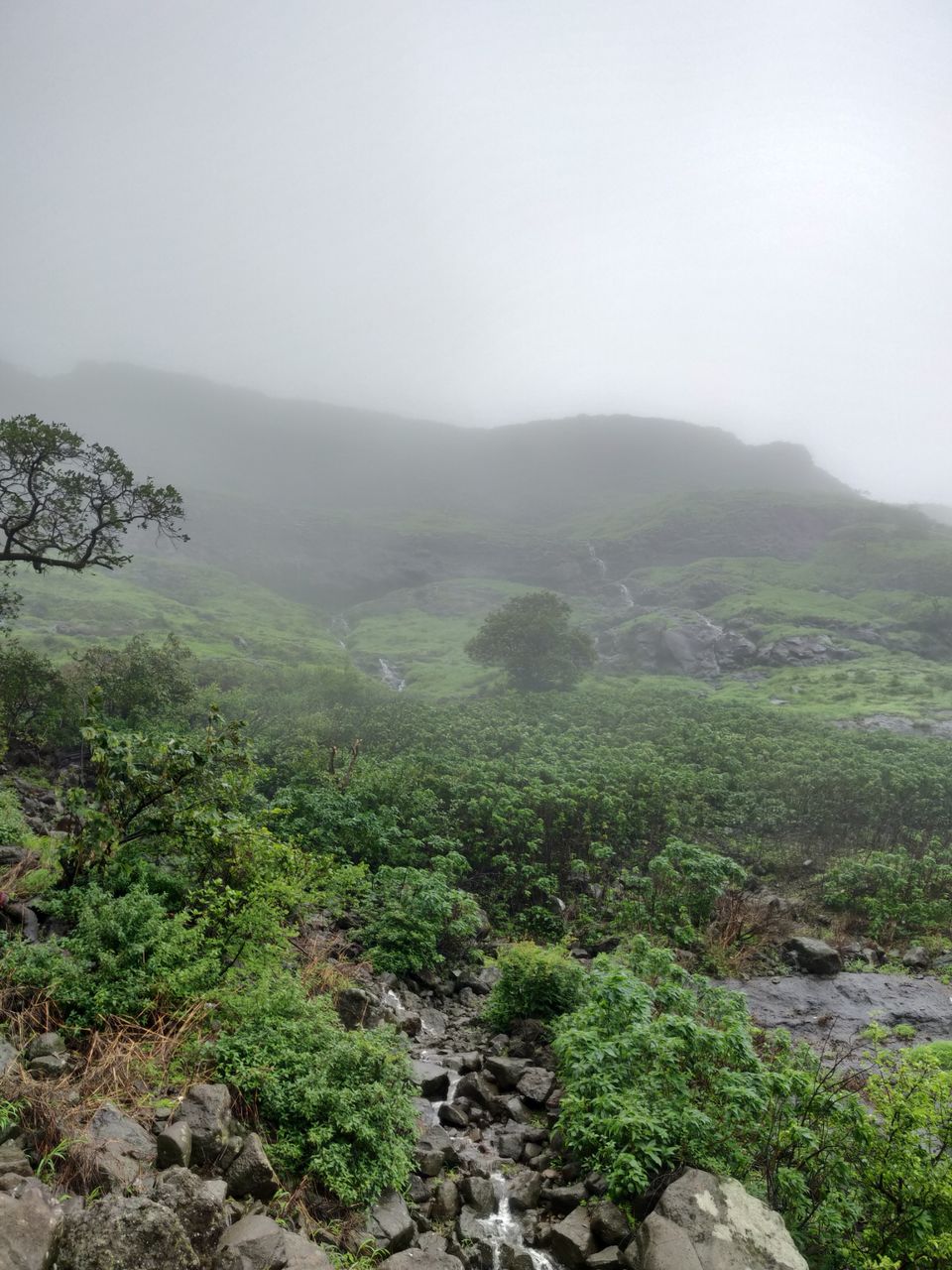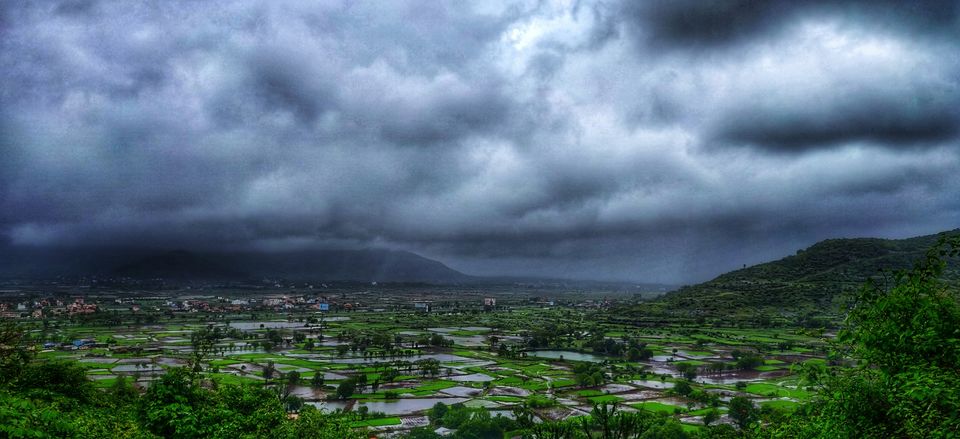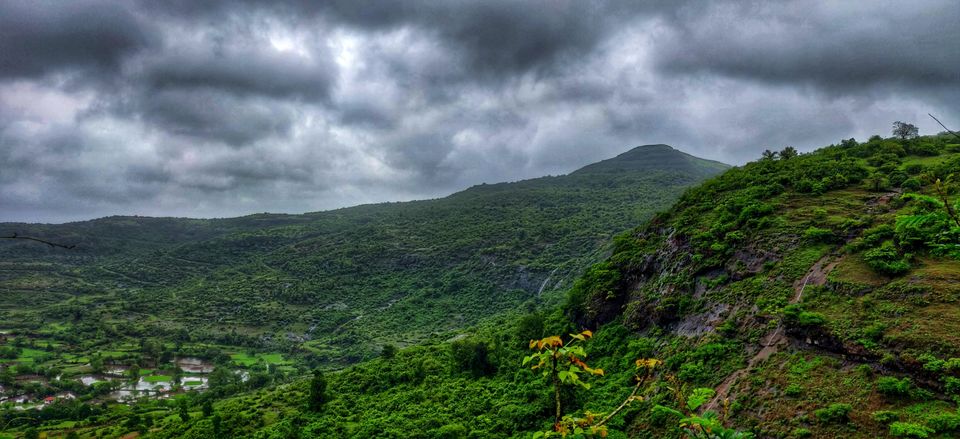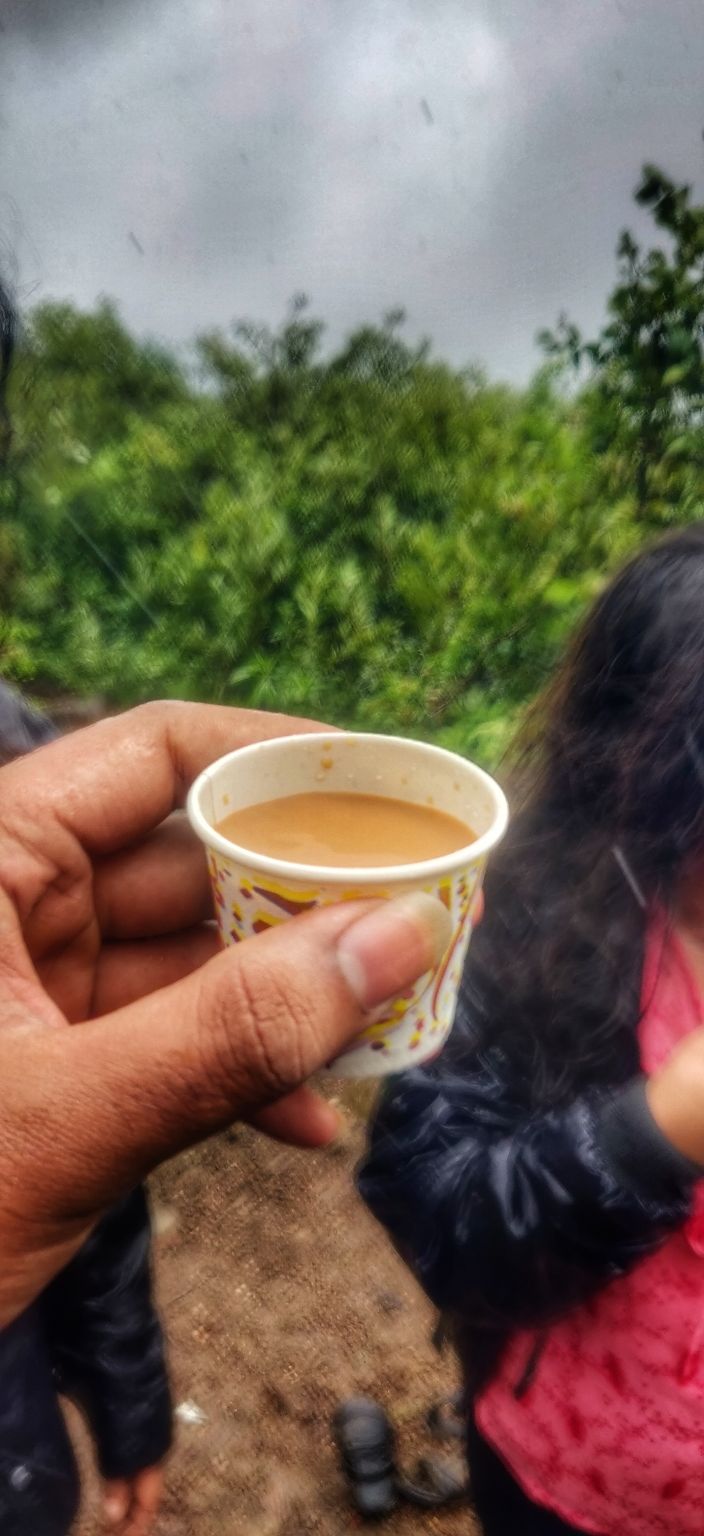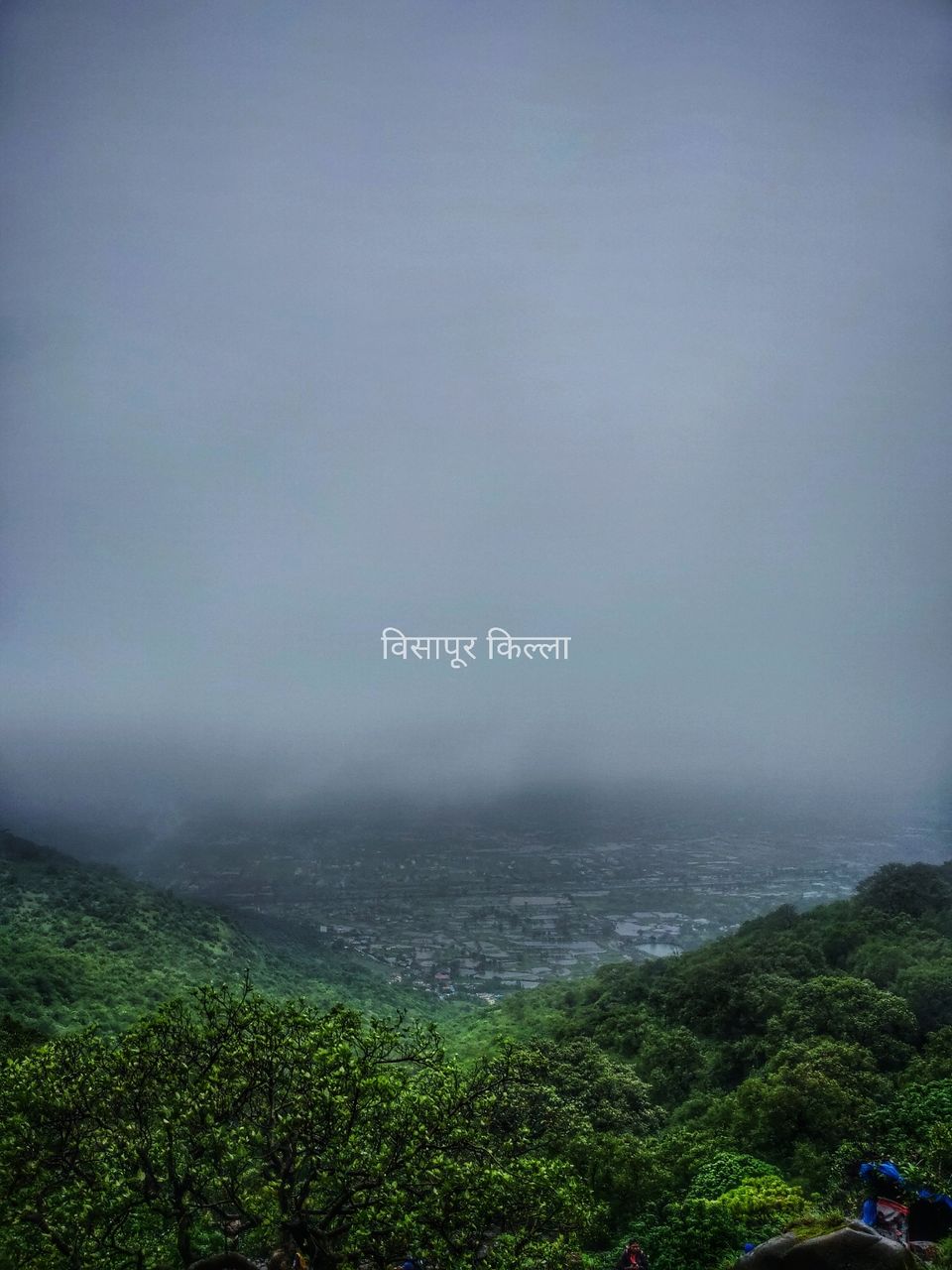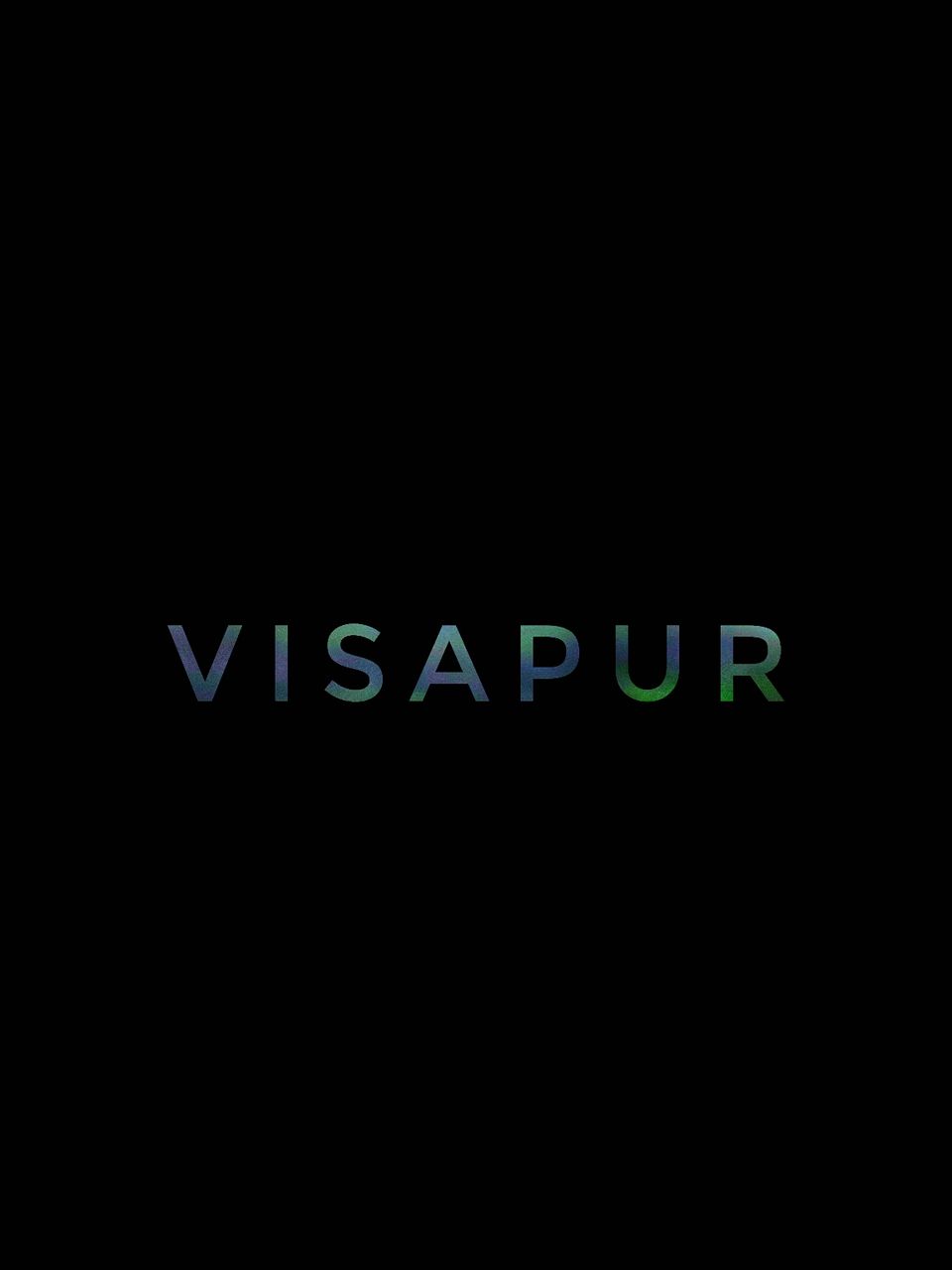 After about 2hrs of climbing. We reached the gateway to heaven for which we were climbing this long.The waterfall steps.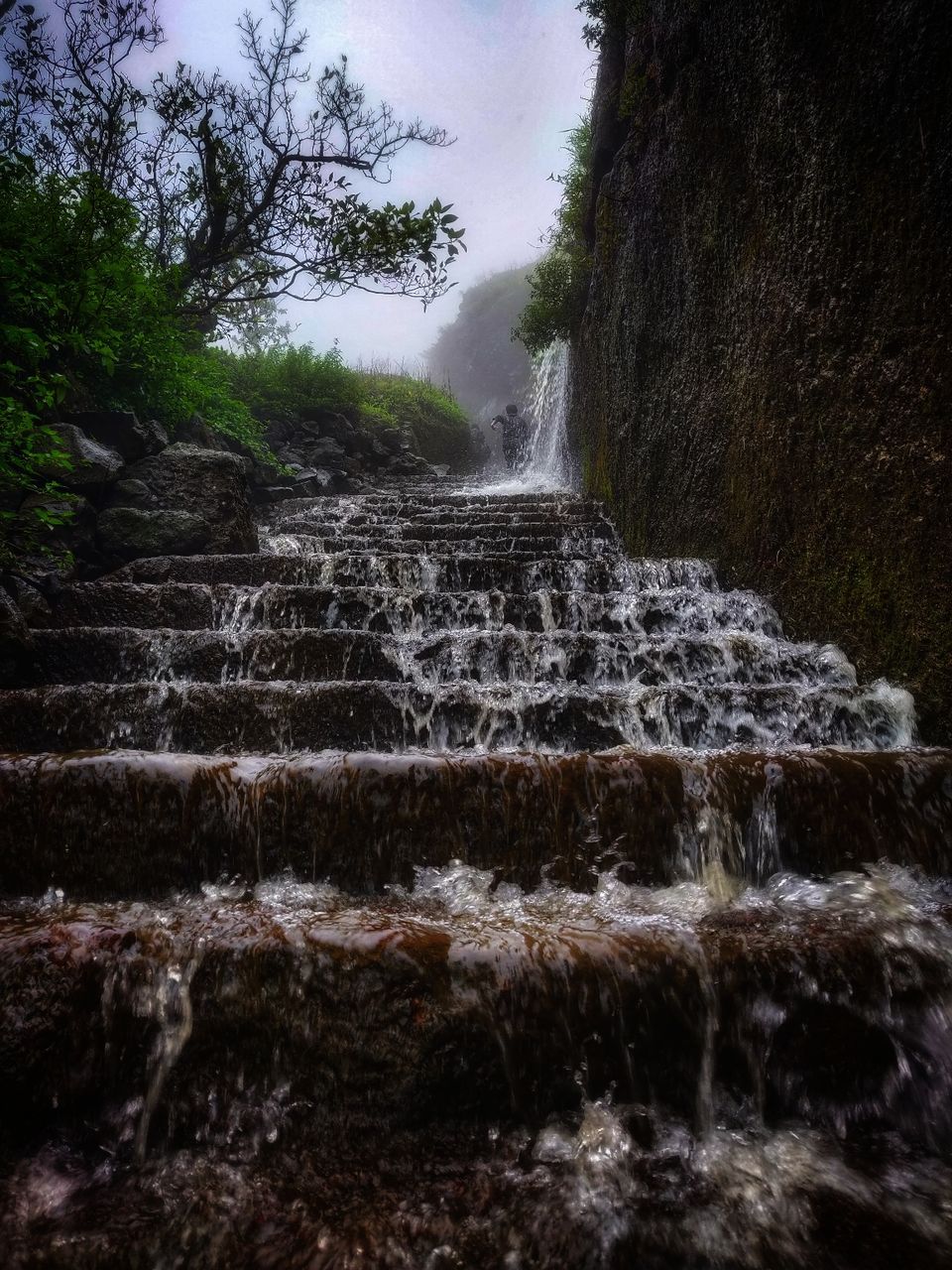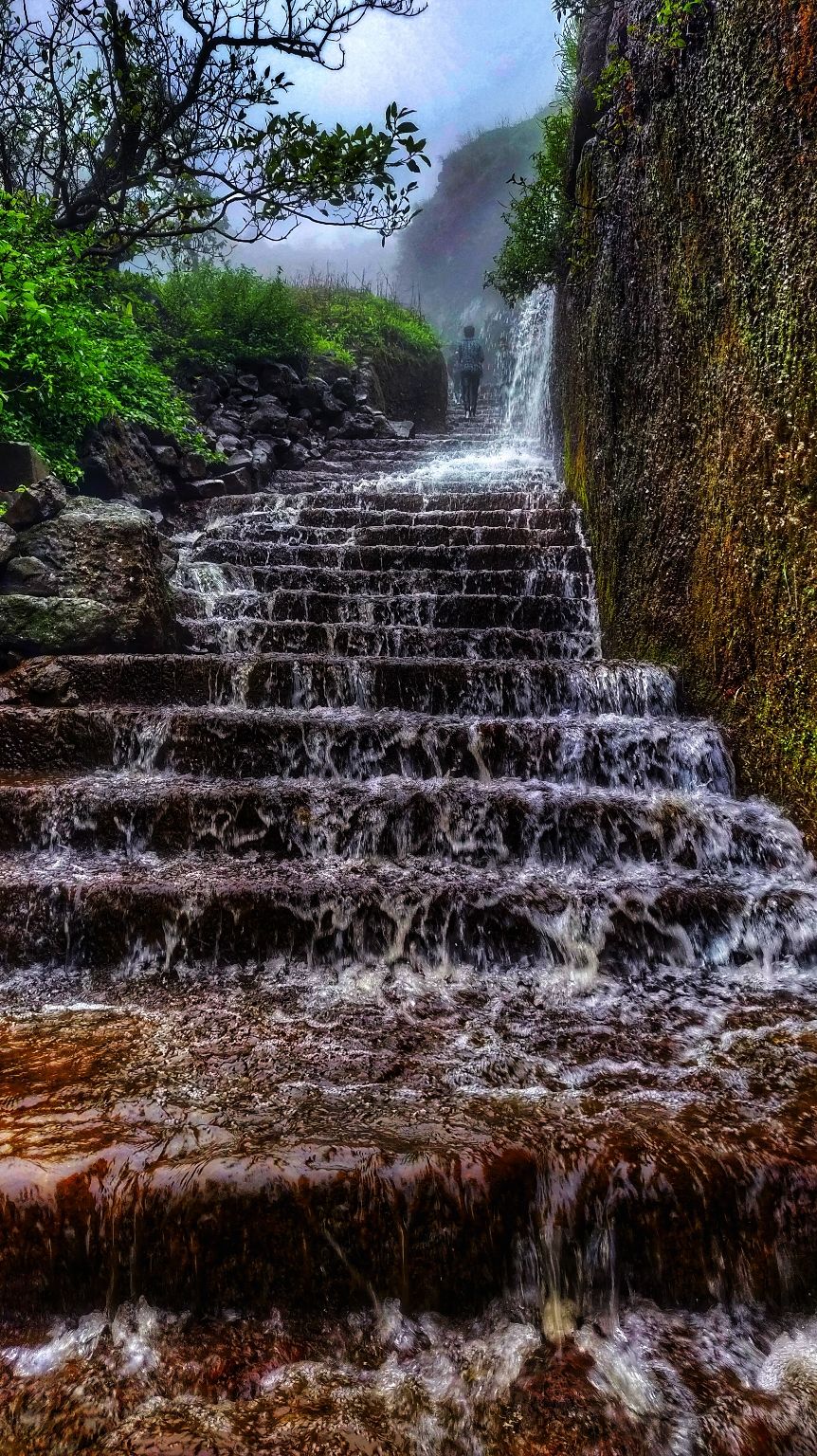 That was one hell of the moment.The happiness of watching this beauty of nature was obvious on our face.
Then we climbed to the top and found the breathtaking view. The view was lit. There was a stall selling hot crispy Vadapav.The demand for it was too high. Had some Vadapav (yes some coz we were in damn need of hot food) and Tea.Also we had brought our tiffin boiled corn, biscuits, etc.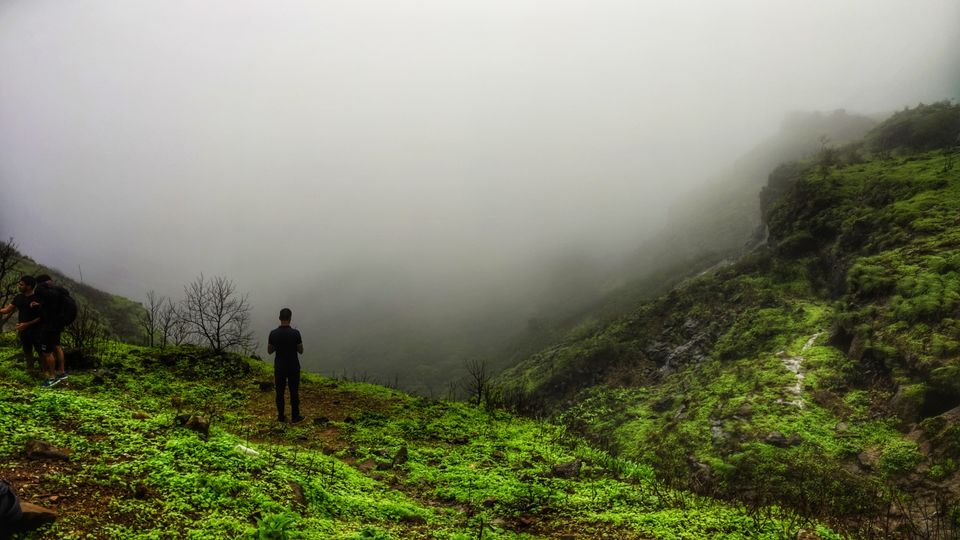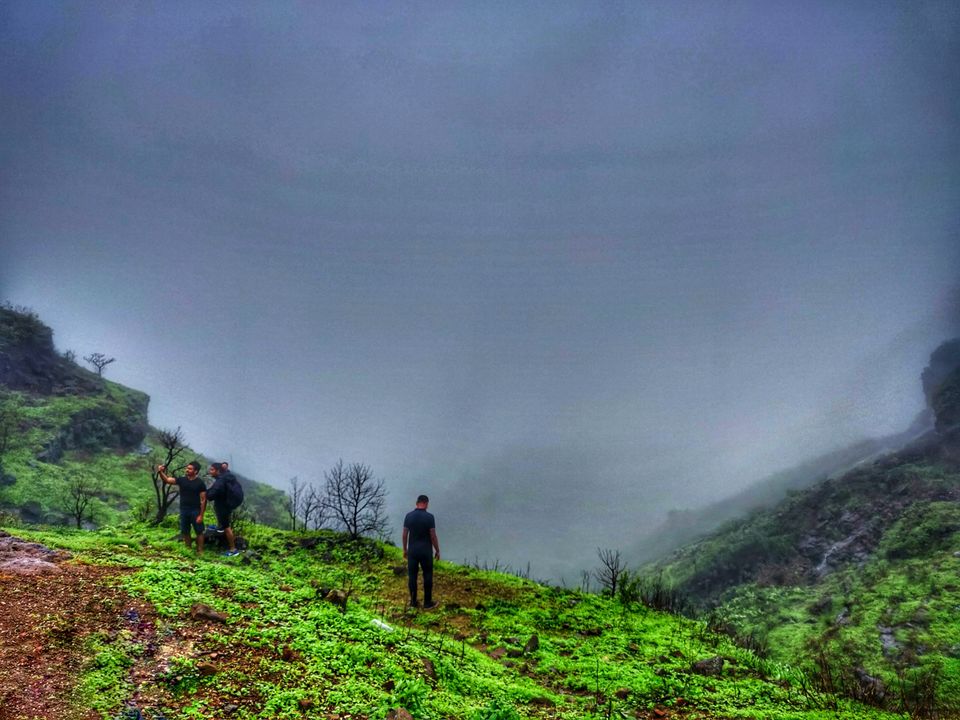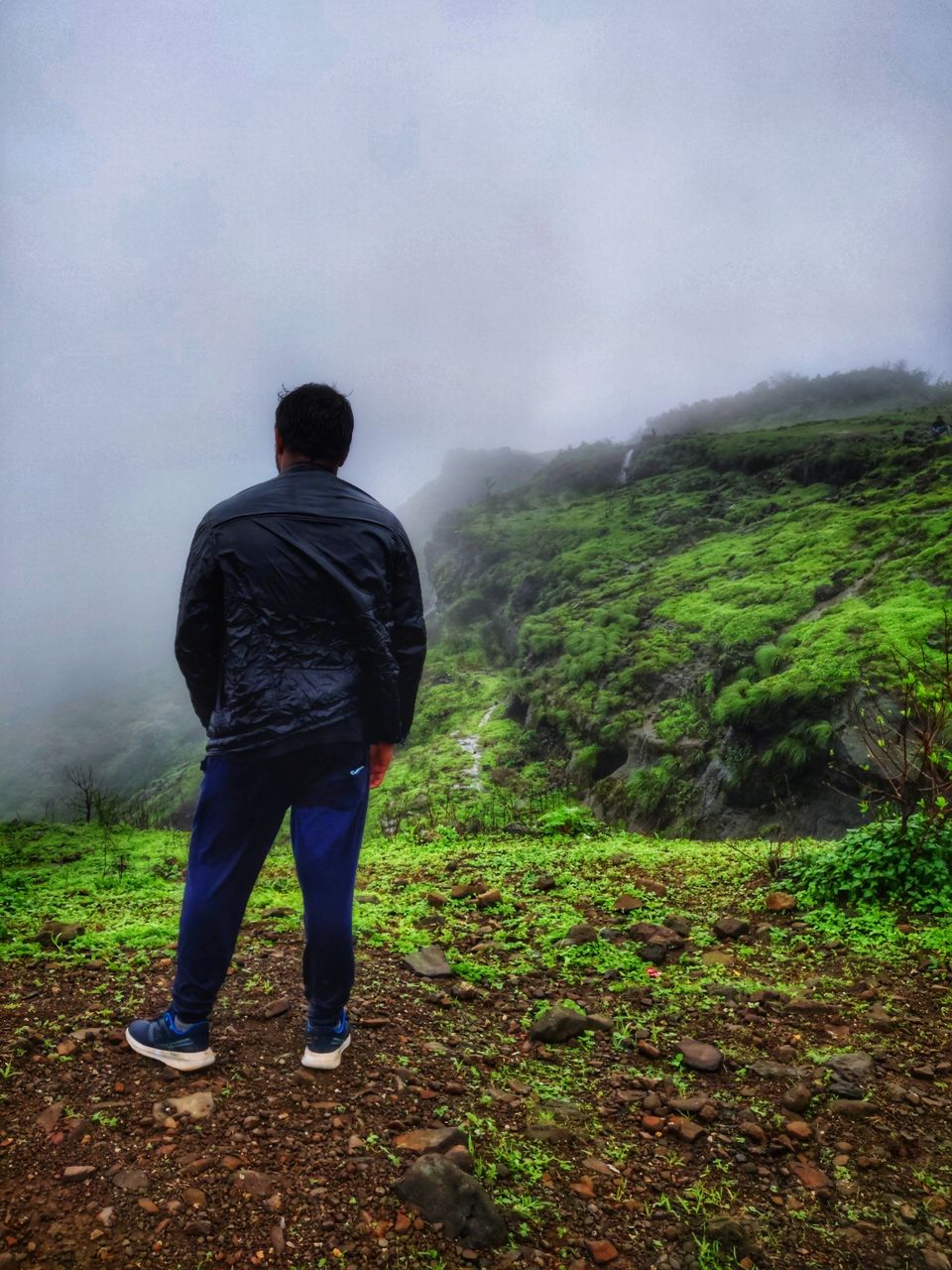 We then started descending down of the fort. As said couldn't capture more since it was raining and strong winds were blowing. We took the other way to get down i.e. through Lohagad exit. The descending was risky but was the shortest way to reach down to the base. We had to go down through a waterfall. The risk and the fear was visible on our faces,but there were many people doing the same so we managed to get down within an hour.
After reaching down we found a hotel. Had tea, Maggi and bhurji pav.
From the base the trek looked so great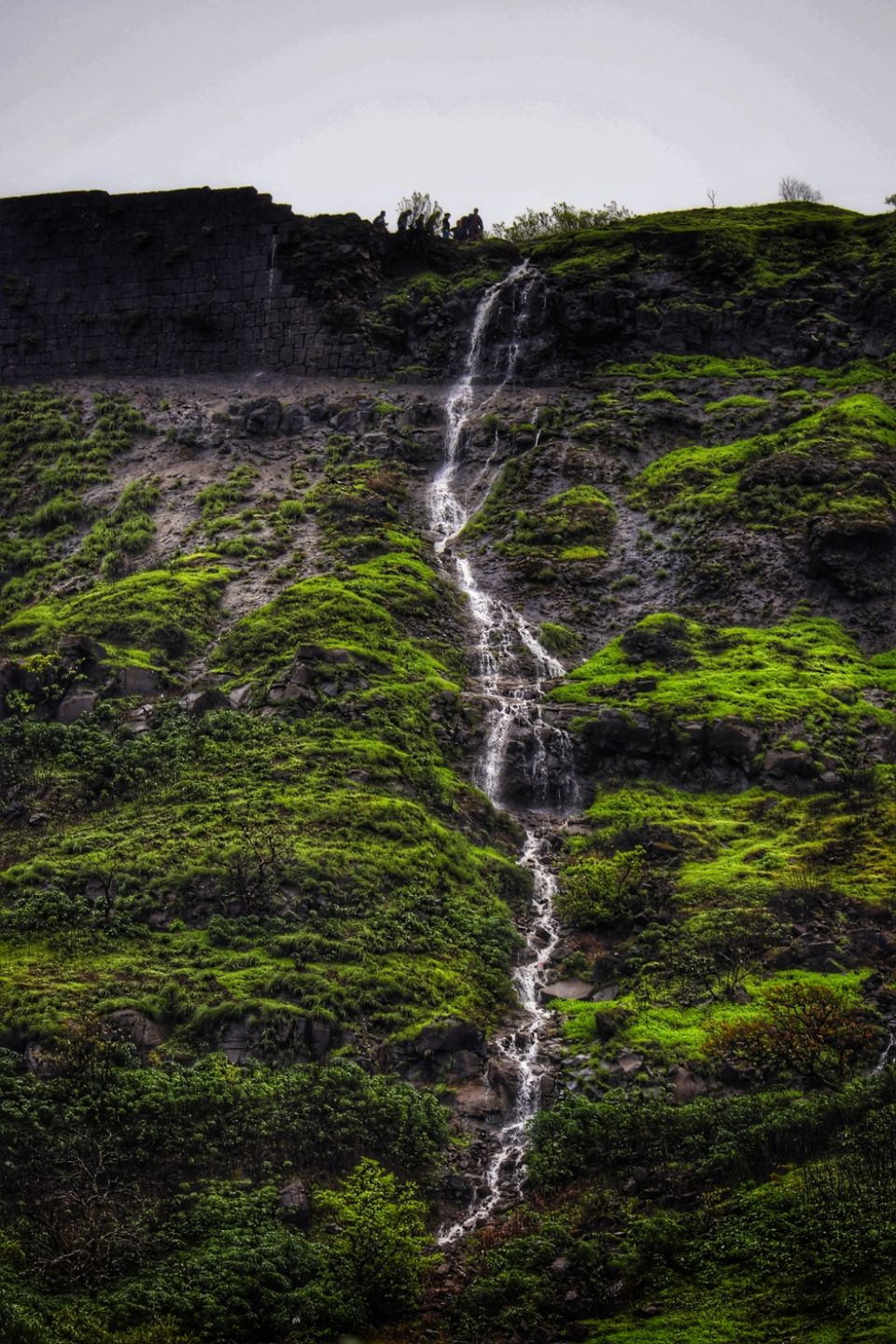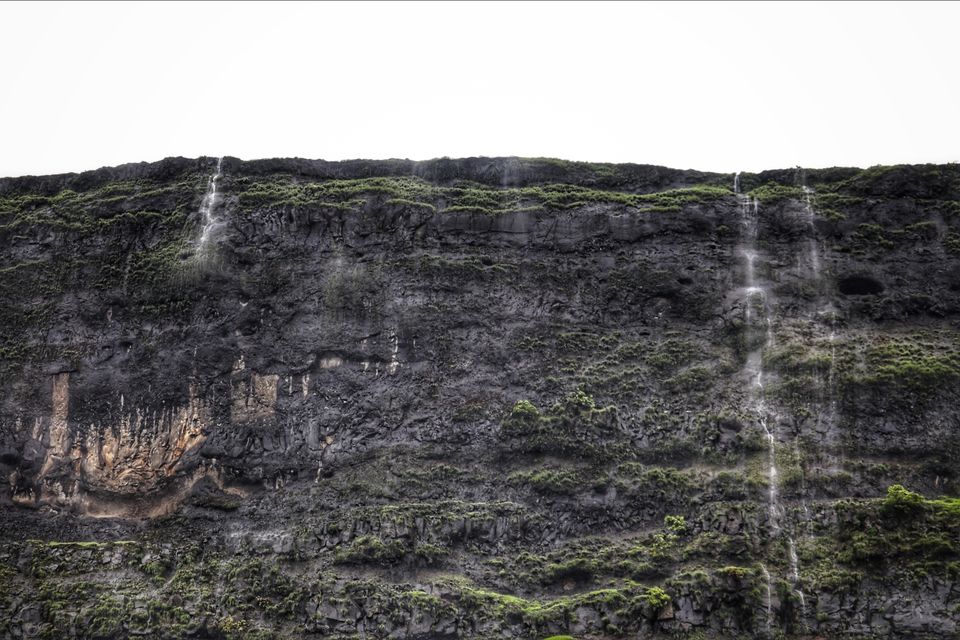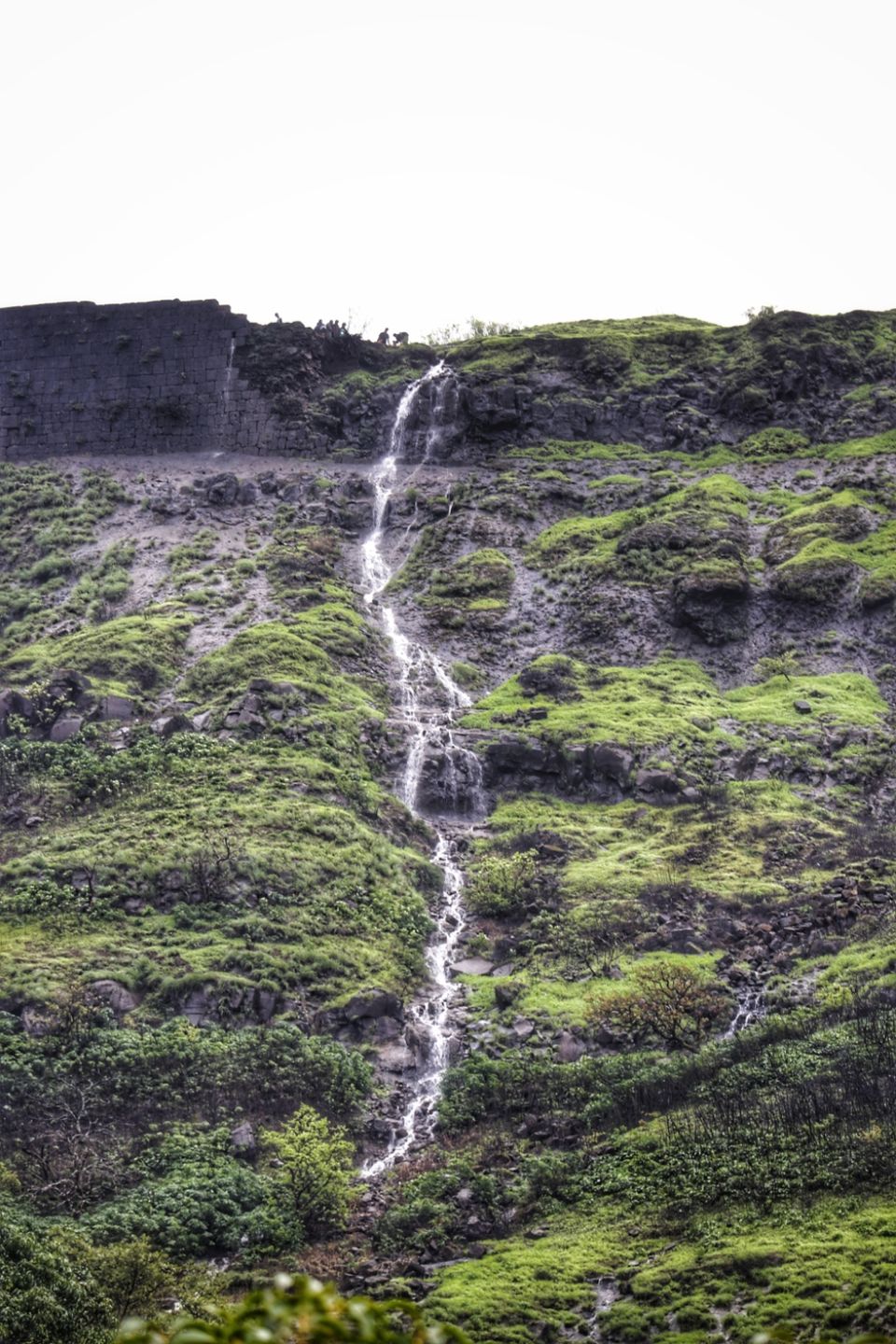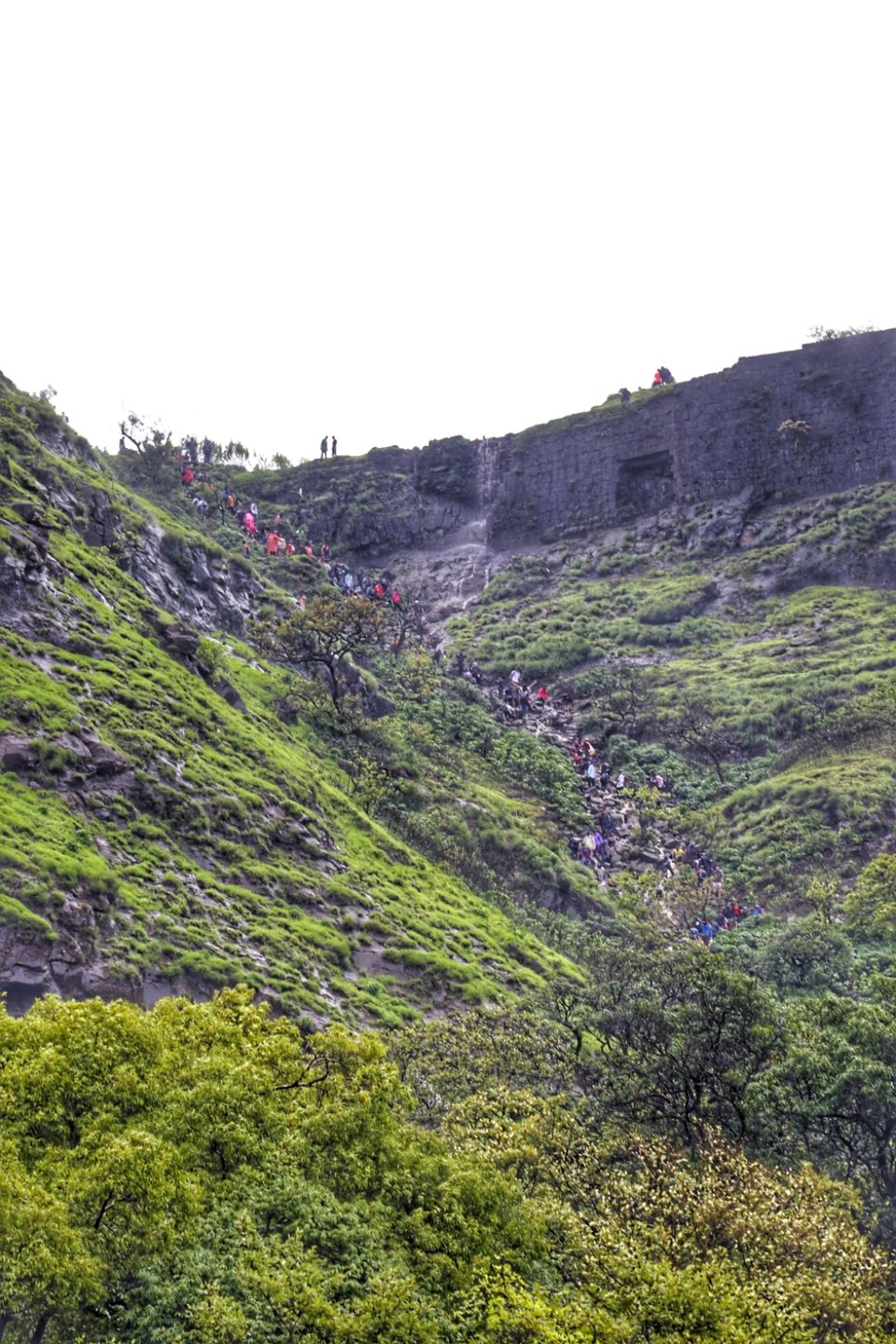 We then went and took a tempo to take us down to Malavli Stn which charged 80rs per person. Too costly but no other choice we didn't prefer walking down..The trek made us realise our strengths our team work and also our concern for each other..The Nature teaches us many things and we must be connected to nature in every possible ways we can.
.
and a great journey ended..