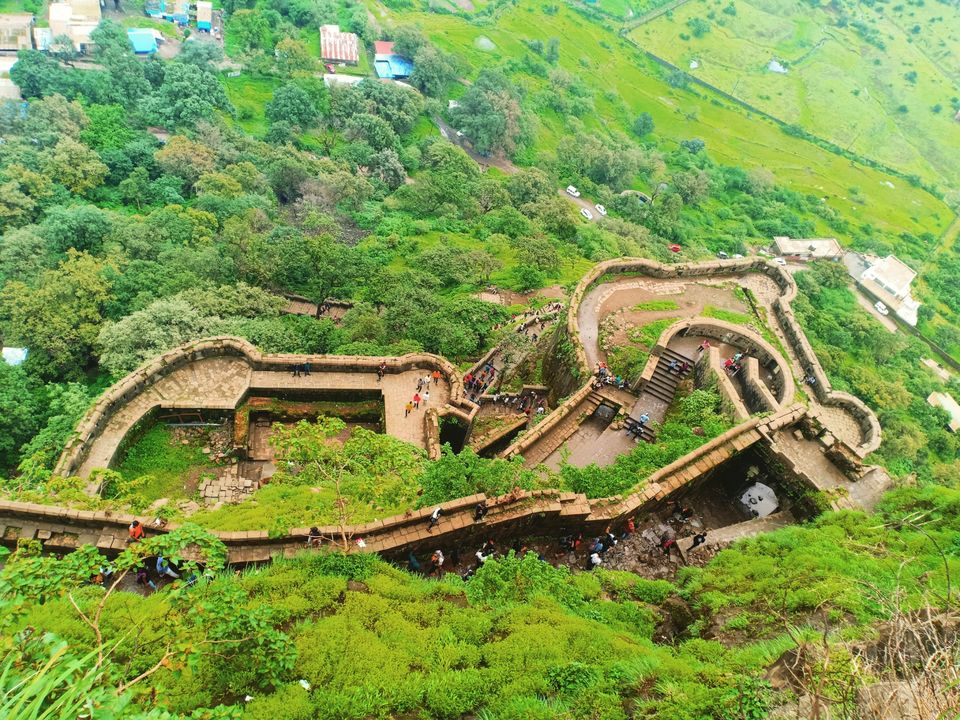 Group of 20 people
Height - 3389 ft
Twin forts are two of the many hills of maharastra connected to each other by a small range located close to lonavala. With a long history of several dynasties occupying it one after the other, bother the fort stands still and gives a beautiful and captivating experience to each of it's visitor.
one of the best and beautiful trek for beginner, nature enthusiasts, history buffs and adventure mongers at the same time.

Boarded the mumbai express (17032) @ 9:40 from lingampally. The night was followed by games and laughter and a good sleep for the next day trek.
Reached lonavala at 10:10AM along with 2 people who joined @ lonavala, had breakfast and took the local train to malavli @ 11.40AM (10 mins) and a small walk led us to our lunch stay (500m).
Everyone kept their bags and headed to a small waterfall nearby. After spending a good hour in the waterfalls, everyone was back at the stay @1:30PM, changed to dry clothes, had lunch and geared up for lohagad fort. we got the disclaimer signed, had a round of introduction and loaded ourselves to the tempo @2:45 PM that took us to lohagad fort. The route was jammed due to lots of vehicle and we reached the fort 30 mins late by 3:30 PM and kept our bags in a stay nearby and started to climb the 2 foot steps of lohagad until we reached the top at 3600 ft to experience a lush green land and a fog filled sky. There were couples of tombs and dargah on the top, lots of small lakes and each of the it made it photogenic and close to history.
After a tons of clicks we descended back to the stay by 6:00 PM and had maggie, vada pav , chai and wat not and started towards our stay for the night in visapur by 7:00 PM and after 2 hours of walking through the muddy path, we reached the stay @9PM , had dinner, played mafia and slept the night away
wake up call @5:30 AM started our day and everyone was ready for visapur trek by 6:30 AM.we did warm up excercises, had chai biscuit and started towards visapur.
Took the path full of climbs and rocky patches, which everyone did enjoy and reached the foggy fort and one can see the wide range of hills covered with thick blanket of green. The ruins of fort was beautiful and on our way back, we saw the popular staircase waterfall and each of the view was captivating.
once back at the stay @9:30 AM, we had our breakfast and started towards malavli and after a tiring trek of 1.5 hours we were at malavli by 11:30 AM and reached the station by 12 PM.
Boarded the 12:30 local train from malavli to lonavala (15 mins).
Freshened up in the waiting hall, groups dispersed for lunch and we boarded the train from lonavala to hyd at 4 PM.(delayed by 45 mins). The rest of the journey was one game after the other and a night full of craziness.
Reached Hyderabad by 4:30 AM and waved everyone good bye.