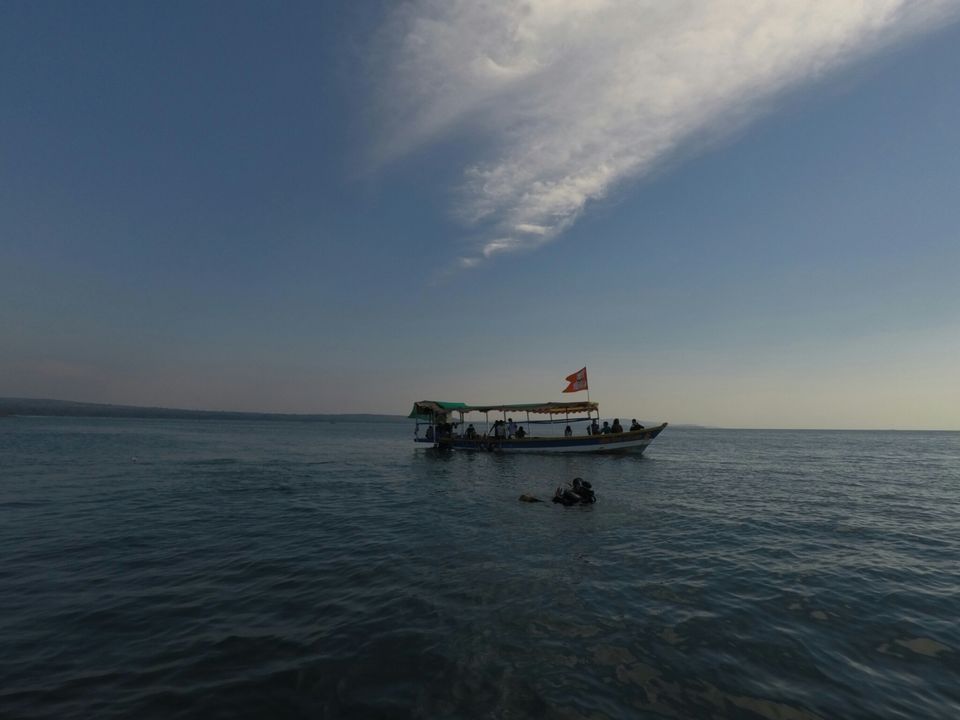 "To travel is not a compulsion, to not travel is an excuse"
Taking time out of busy schedule is tough. But if there is no will, there is no way. Me and my college friends planned a short trip to tarkarli and malvan. Our journey began at 8:30 pm. We had booked a bus from panvel(Navi Mumbai) to tarkarli. The cost of bus was 700rs per head. The journey duration was 12 hours. With gloves on hand, music on ears, excitement on face and sleep on mind, 12 hours hardly felt 2 hrs. We reached tarkarli at 7:45 am the next morning. It was day 2, the real journey begins here.
"If you do not leave your worries behind while travelling, the fun will definitely leave you."
We had pre booked an hotel named Snehal Beach resort right next to Tarkarli beach. The rooms were decent and comfortable for 4 persons at Rs. 1000 a day. It was around 10 am when we left our rooms and my feet were eager to touch the sand. Our first destination was Malvan beach. It was water sports time. We contacted a water sports dealer at the beach, and since we were in a group, we were offered all water sports, scuba diving and parasailing at rs.2000. I skipped parasailing and choose every other sport for rs.1600. First we went to water sports which included banana ride, bumpy ride, jet ski ride and a boat ride. During the bumpy ride, me and two of my friends went together as the boat was of 3 persons. Midway during the ride, our floating boat hit a big wave and our boat turned upside down. For around 5-6 seconds we were under water. But we automatically came up all thanks to the life jacket. We gathered all the courage we had, took assurance from the boat rider that this wont happen again and completed the rest of the ride.
As i was already been under water because of the bumpy ride, scuba diving seemed a cakewalk(Just kidding). On one hand there was fear, on the other hand was the receipt of the scuba diving, so had to face the fear anyway. And i did the scuba diving and was under water for around 15 mins. The water was not that clean, but the fishes were beautiful. I had this line in my mind, "No matter how many fish in the sea, it will be so empty without me".
Our next destination was Sindhudurg Fort. It is a beautiful fort situated in the malvan beach. We took a boat from the beach to reach the fort. The ticket was 70rs. to and fro. It was around 6 in the evening we reach the fort and had a glimpse of sun going off to sleep. We roamed around the fort and the scenic beauty was mesmerizing. We then returned back to the beach. It was already dark and heavy waves was making the boat unstable. We safely reached back. Back to our hotels and day 2 concluded.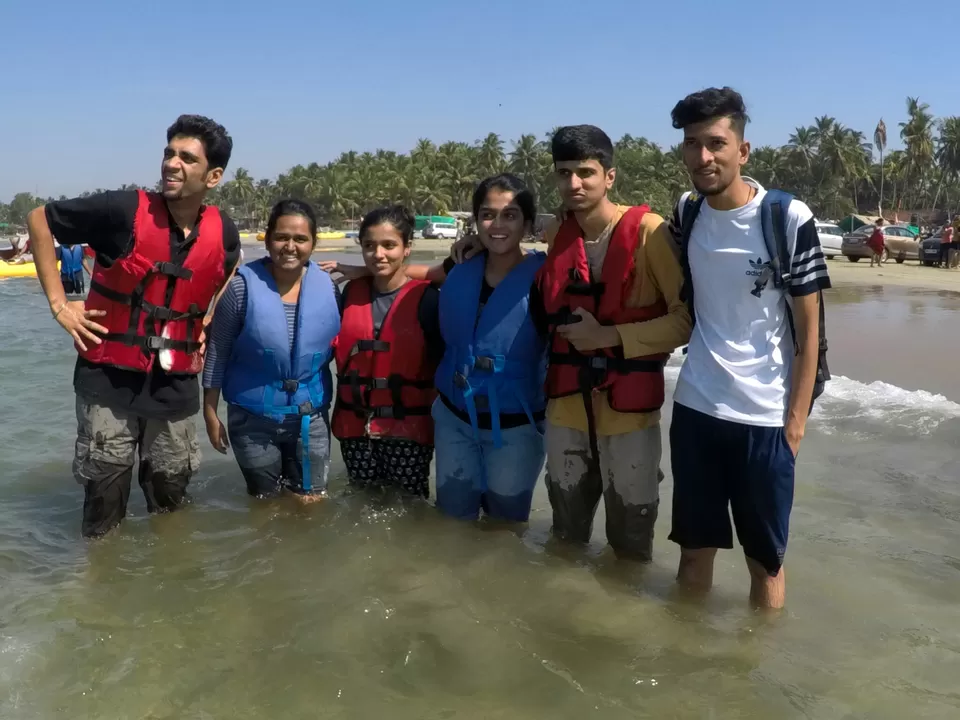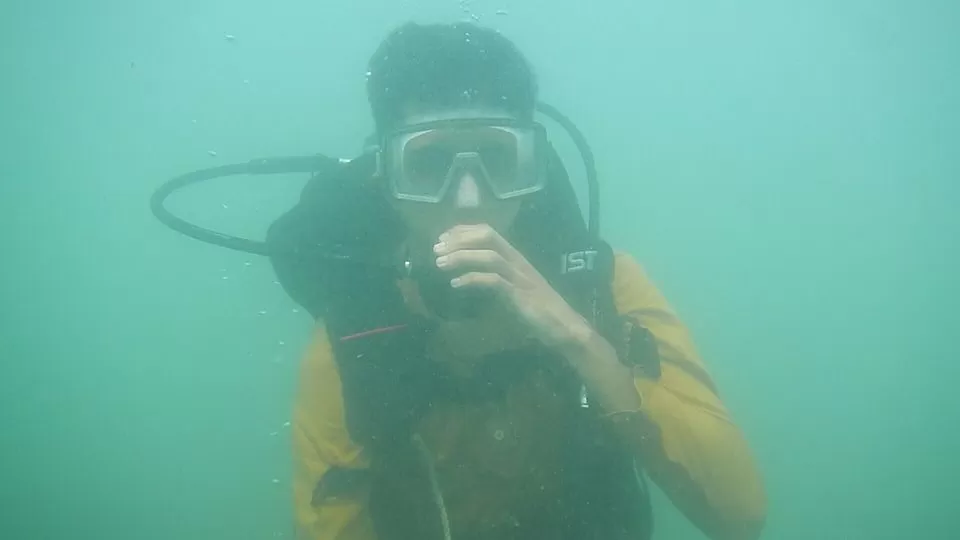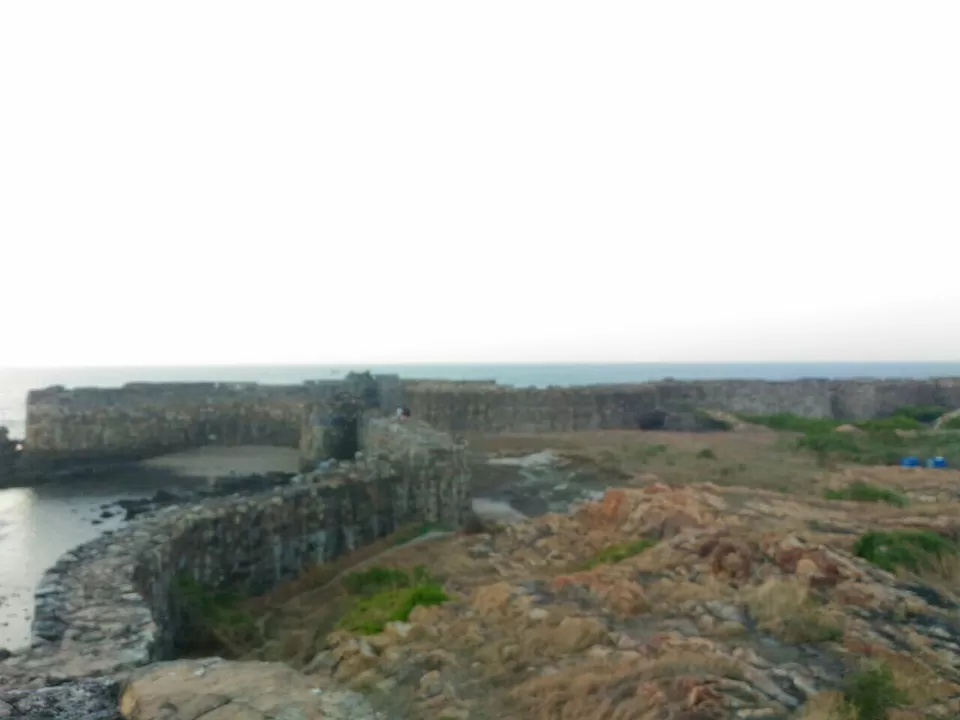 "Stars cannot shine without darkness, A person cannot shine without previous failures."
It was the last day at tarkarli. After jaw dropping day 2, it was time for a leisure yet exciting day 3. We headed towards devbaug beach. We had our breakfast at a hotel right next to the beach. There was tarkarli beach on the left hand side, beautiful almost white sanded devbaug beach on the right hand side, and a sangam point joining the two. In the evening, we visited the Tarkarli beach. Late night we set a bonfire on the beach and the sound the waves made was preety pleasing. One of my friends managed to capture a shooting star on camera.
The next day we took a bus back to mumbai.
Oppurtunity does not knock everyday, but when travelling oppurtunity knocks, take it with both hands.