#TripotoTakeMetoHimalayas
Hello this is Abhishek hear. starting something new is always an adventure for me, i am very excited as i am sharing one of my unforgettable trip on #tripoto.
it was December of 2016 as one of my close friend Huzefa told me that he wants to travel with me and explore places as a traveler not tourist, so we decided to trek and explore kalsubai peak which is situated in the western ghats of Maharashtra state of india. Its summit situated at an elevation of 1646 meters is the highest point in Maharashtra which earns it the much glorified title of the 'Everest of Maharashtra'. one of my Instagram friend helped us to guide to the trek location and then we both left our home to reach the destination from where we were going to start this trip which later turned in to an amazing adventure. i reached Mumbai on the morning of 6 December and left for the Kasara ghat by train which is around 108 km far away from Mumbai, later my friend who was coming from Nagpur joined me on the kasara railway station and than we both left for the ghoti village where the kalsubai mountain is situated. it was going to me my first ever trek and as i had been pursuing travel photography i was more excited than usual to explore the hidden beauty of kalsubai from my perspective. so we reached at the ghoti village and asked locals about this place which they told us that this is the base village of kalsubai trek and from here you can start the trekking, from reaching to the kasara ghat to the rest of the time everything was unplanned. so we stared trekking by the 2 pm in the noon and reached to the peak by 6 in the evening. it took us more time than actually we thought. we missed the sunset as days were shorter during the winter but got the chance to visit the blue hour and it was so beautiful.
as we had no plan to stay up there whole night so we decided to go down, but it was to late. it was all dark all around and we had no ideas of what to do now. so we both decided that we will stay up here whole night and will go down after the sunrise in the morning. as i told you guys before that we had no plans from the beginning so we stayed up there whole night without any tent or enough water and food, but at least we had bad sheets and blankets so we lit up the fire and slept on the ground. we were a bit of afraid from inside but we also had a strong will as we wanted to experience and feel this adventure.
so we got up early in the morning before the sunrise even after the cold because we do not wanted to miss any moment. it was all dark and foggy all around and suddenly the sky got a little brighter with serene pink,orange and yellow shades over it.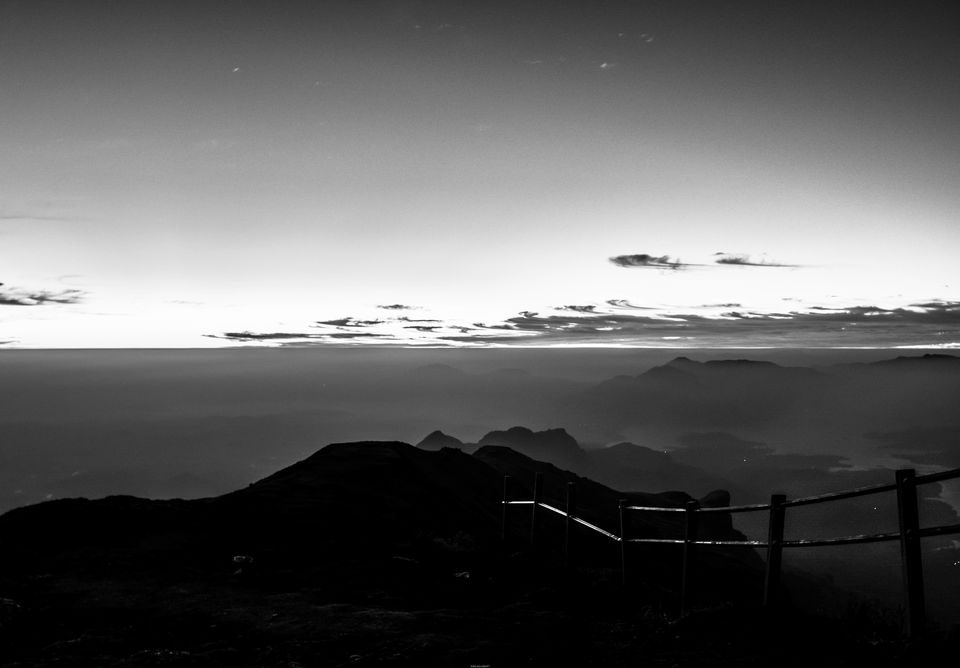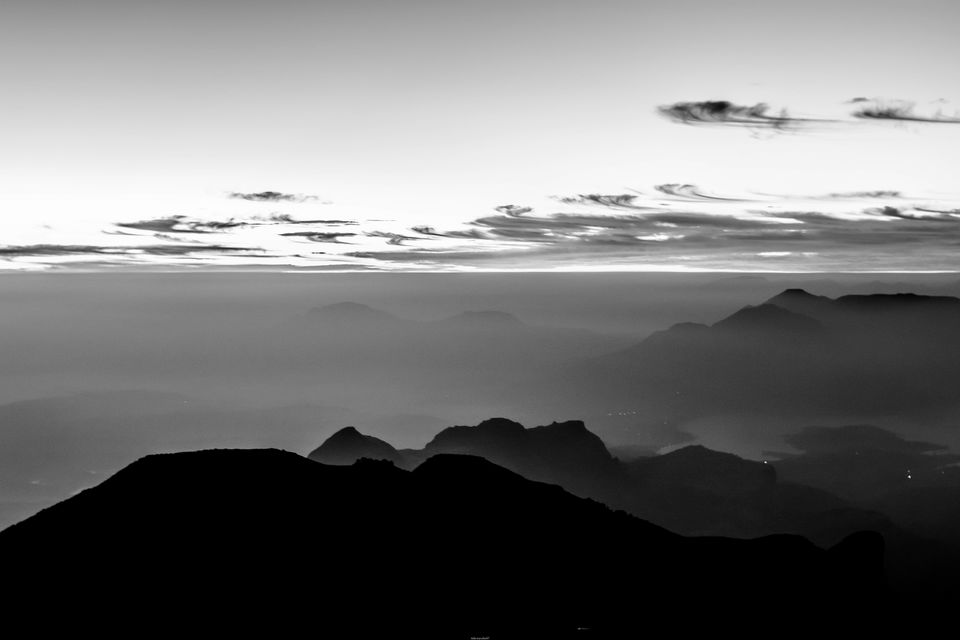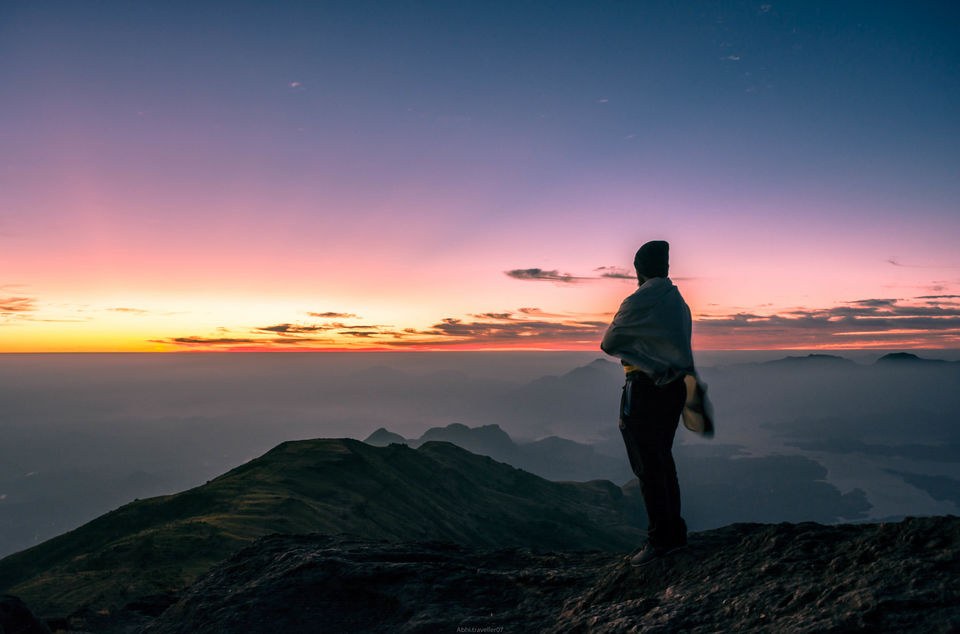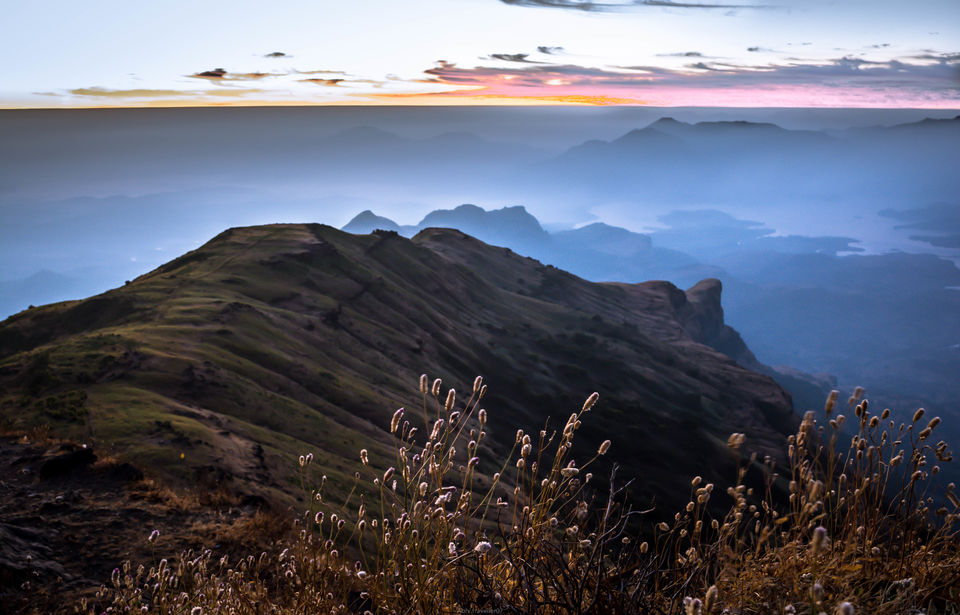 and after few moments there it was, a breathtaking view of sunrise when it touched the horizon it is not possible for me to describe that scenario into words.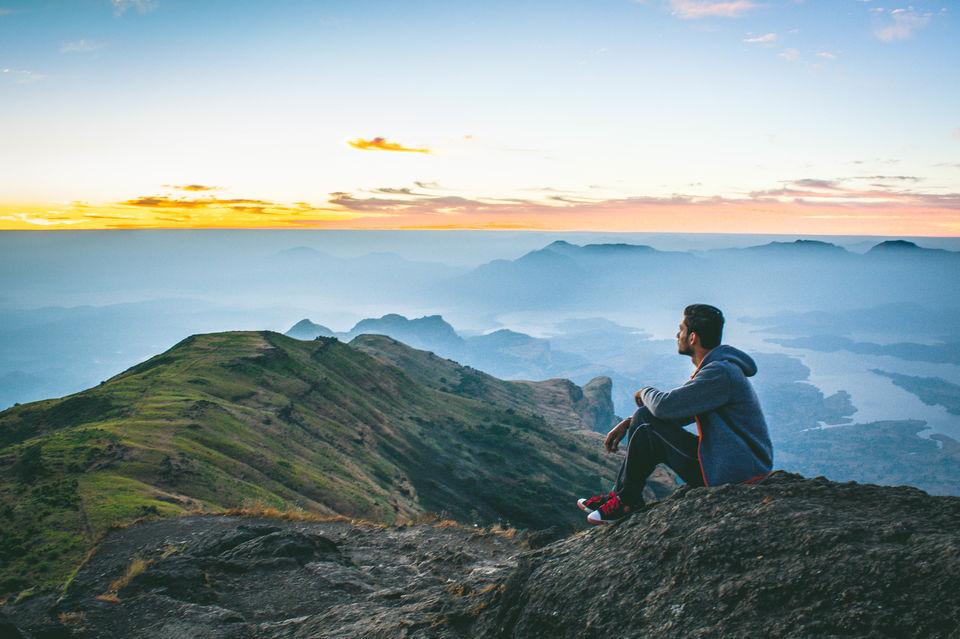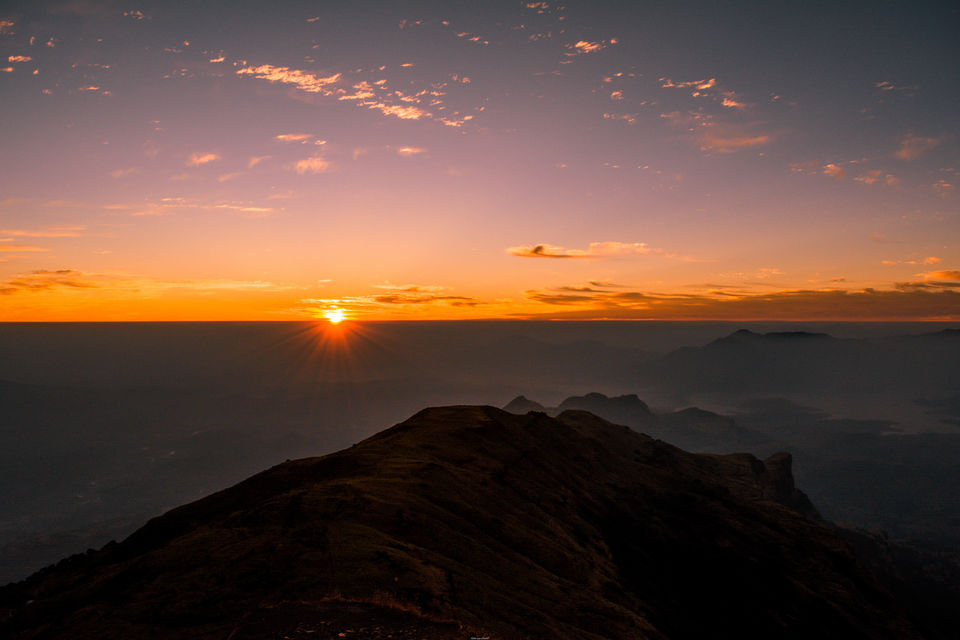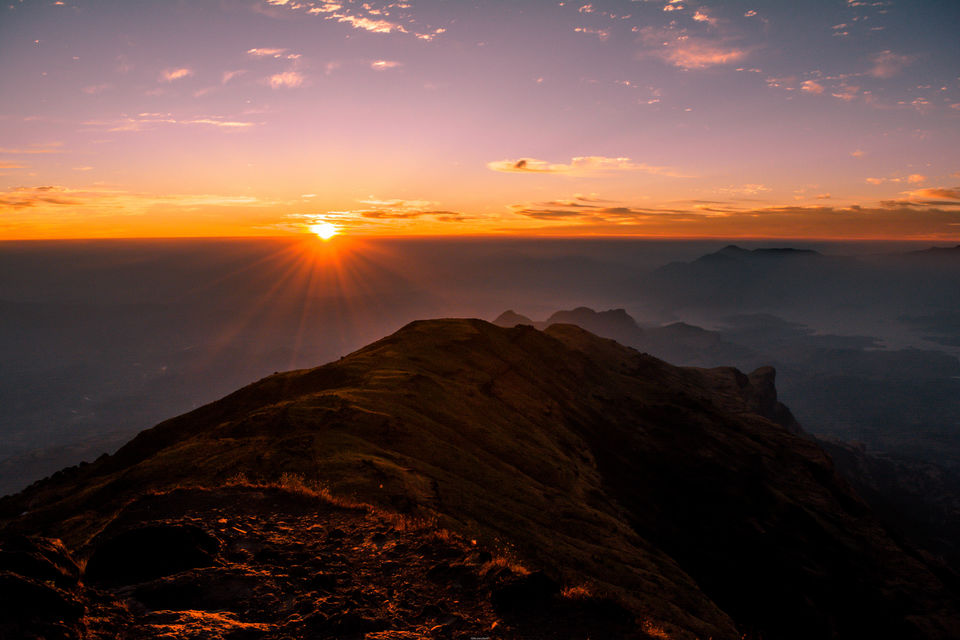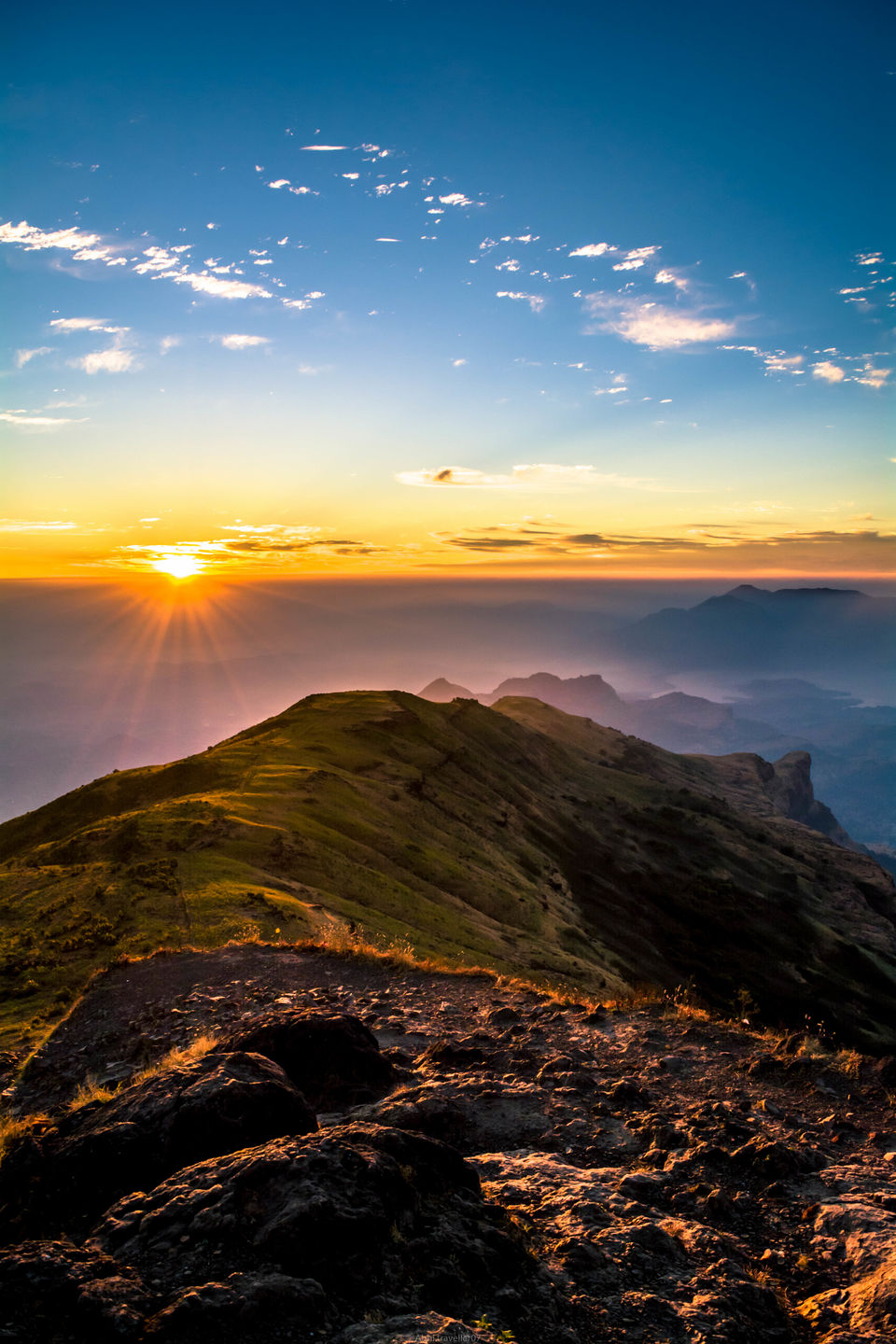 every step we made towards this was worth it. it became one of the best trip of last year for me and my buddy Huzefa.
after 7 am in the morning the view got completely different and here are some stunning pictures from the top of the peak.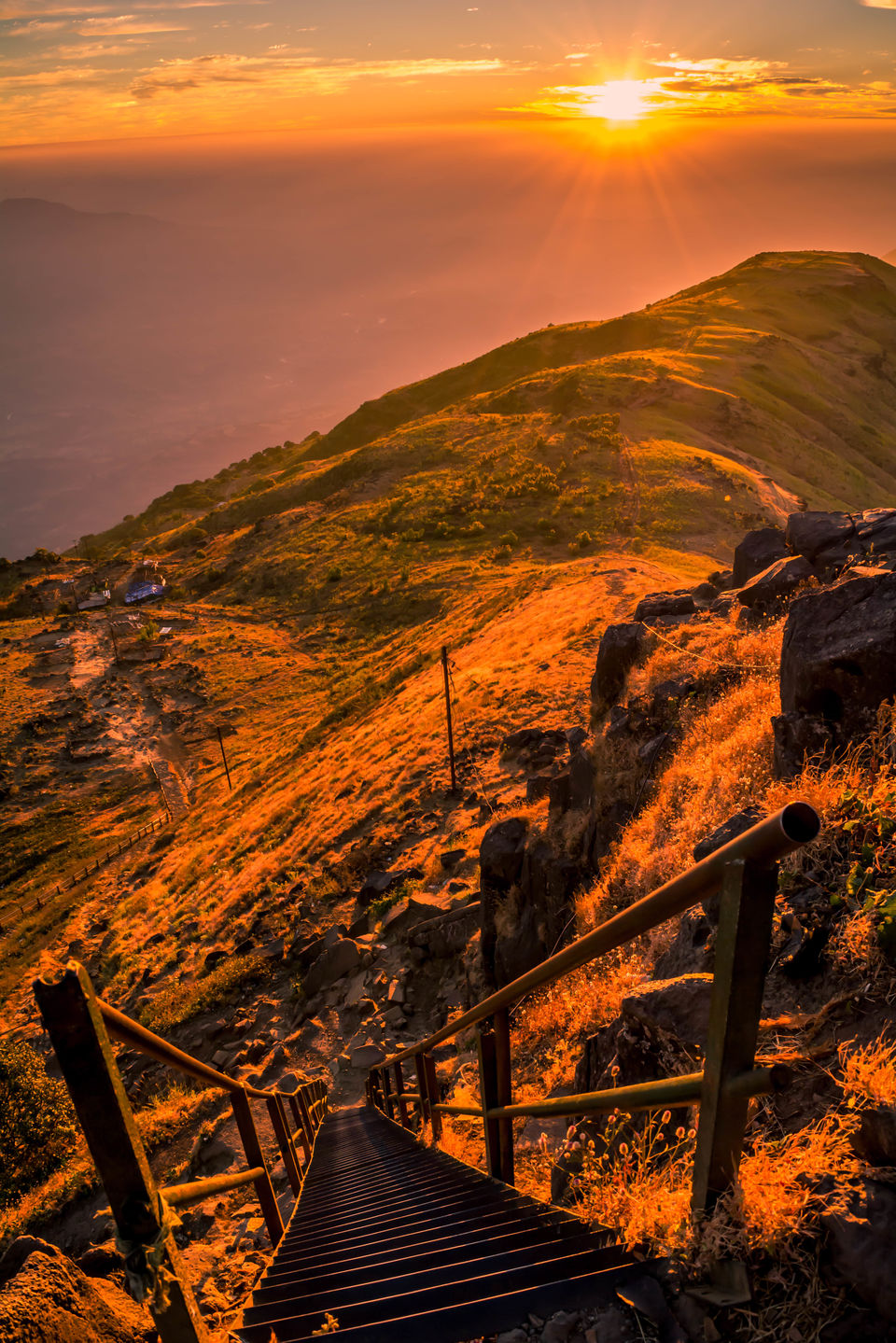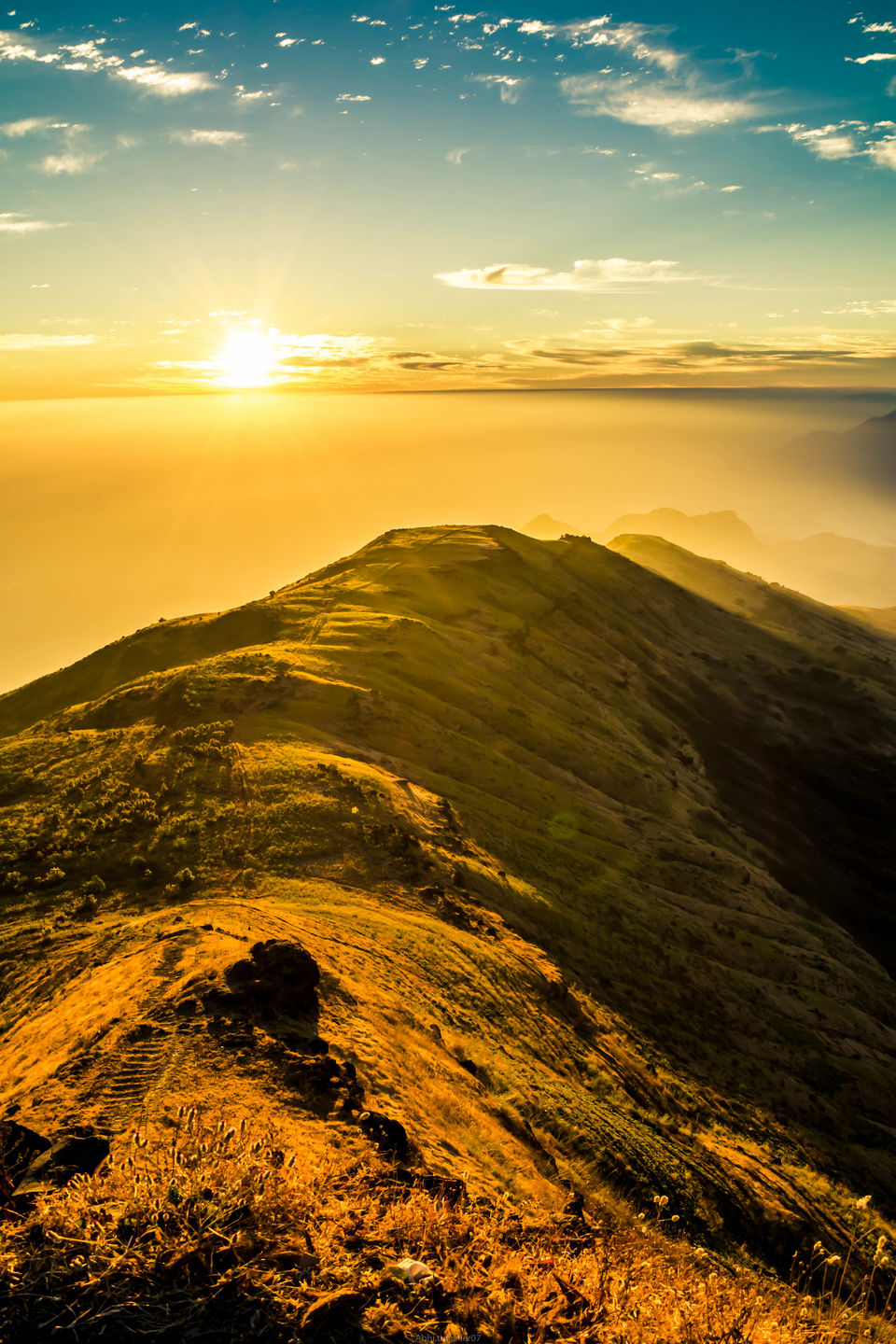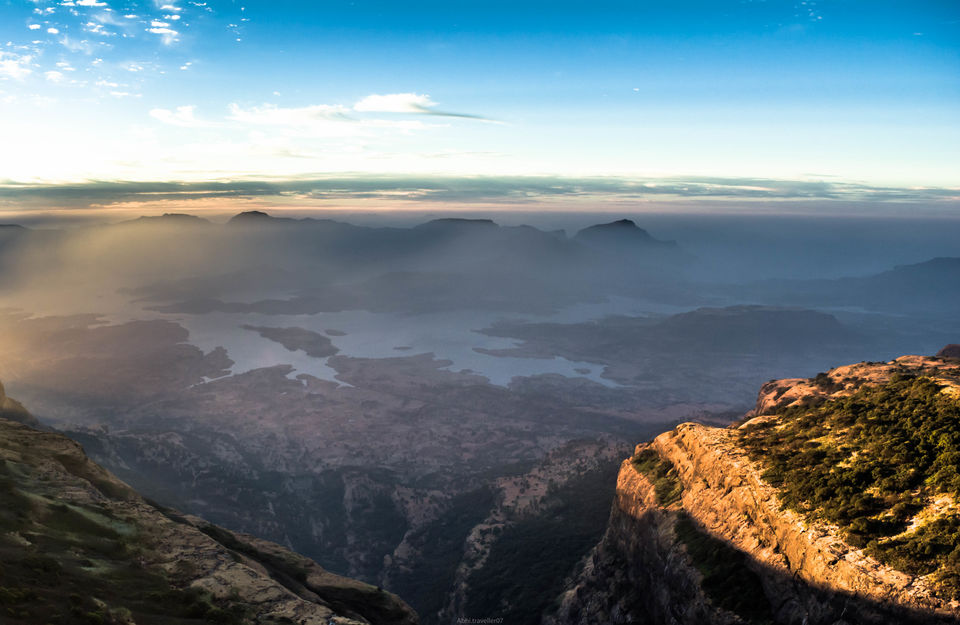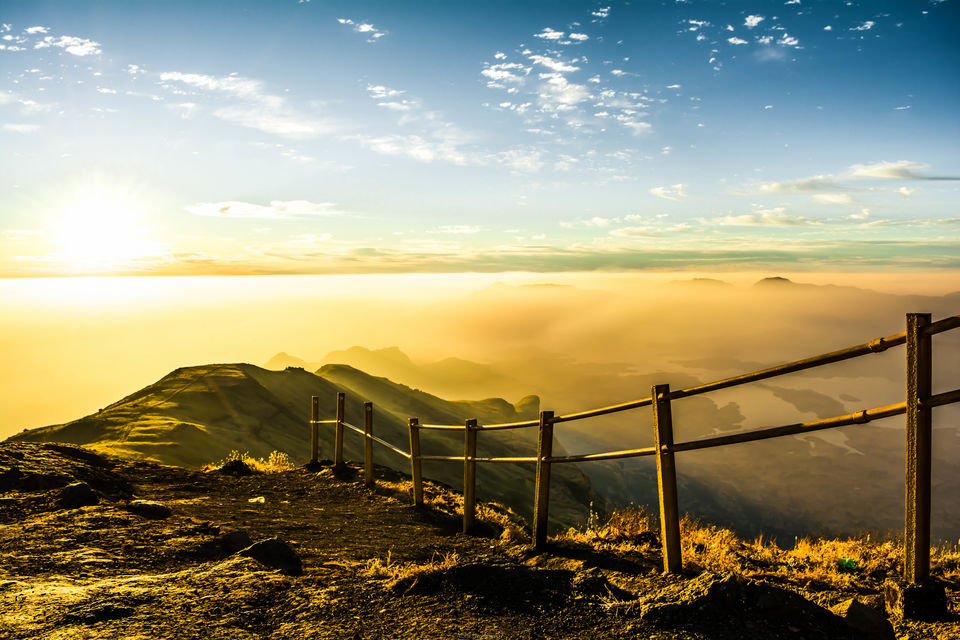 and after the 9 am we decided we go down and while getting down we witnessed some more amazing views with blue skies this time.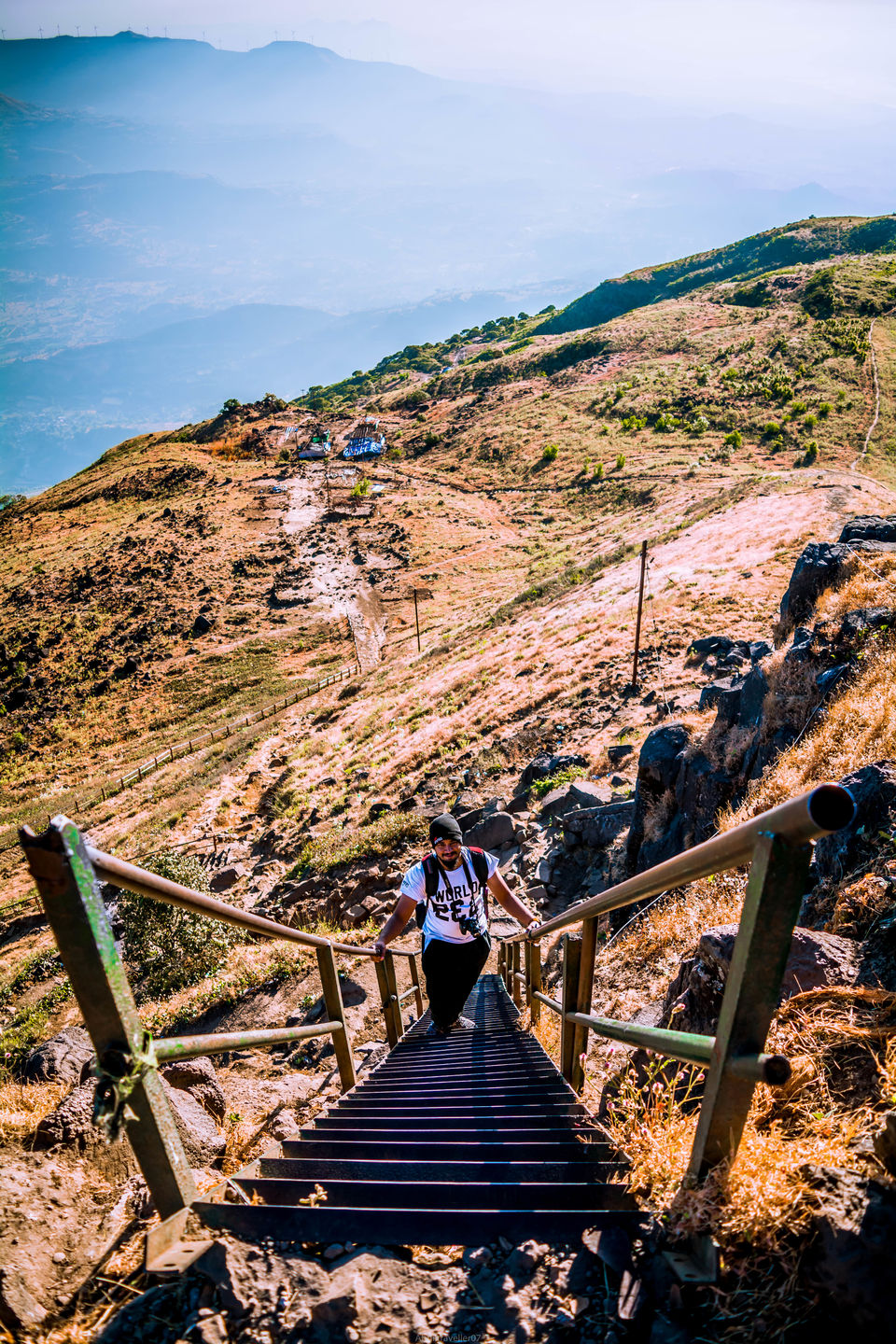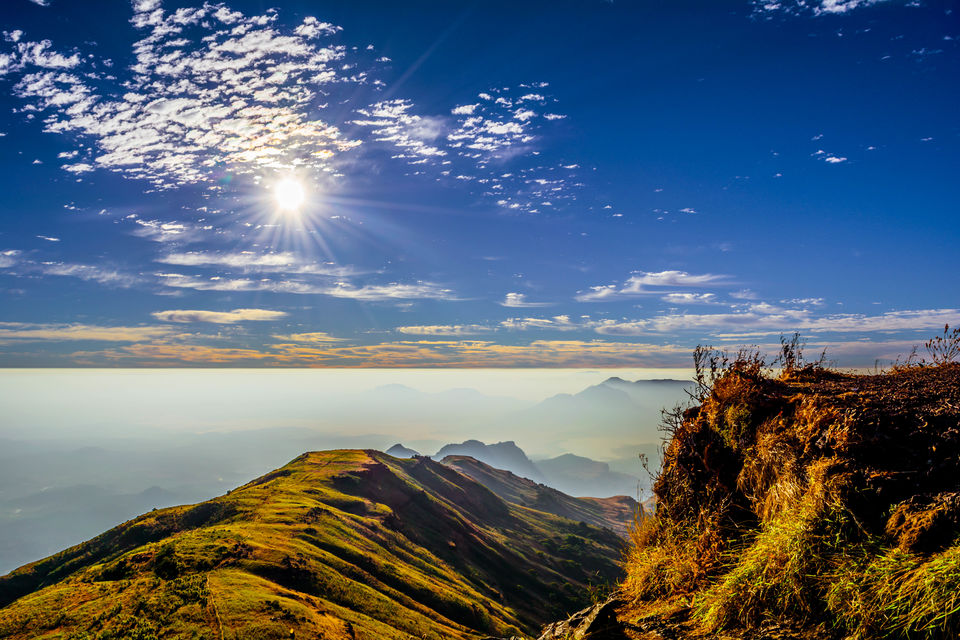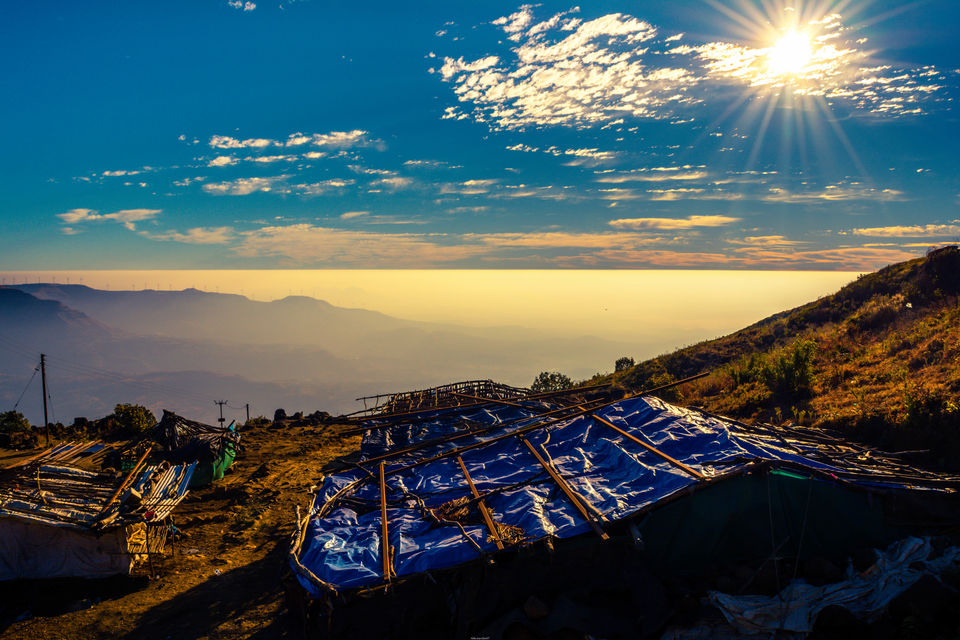 after coming down we had breakfast and some fresh nimbu pani (lemon juice) which charged up us for the further #adventure. so later we decided to go to nashik city where we visited the trimbakeshwar jyotirlinga( a hindu holy temple ) which is situated in the town of trimbak.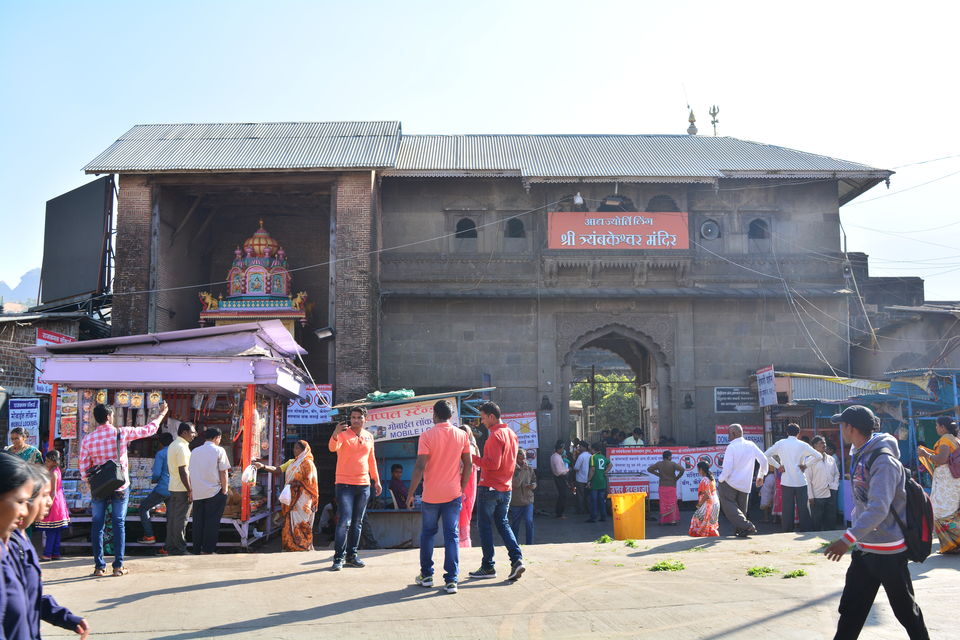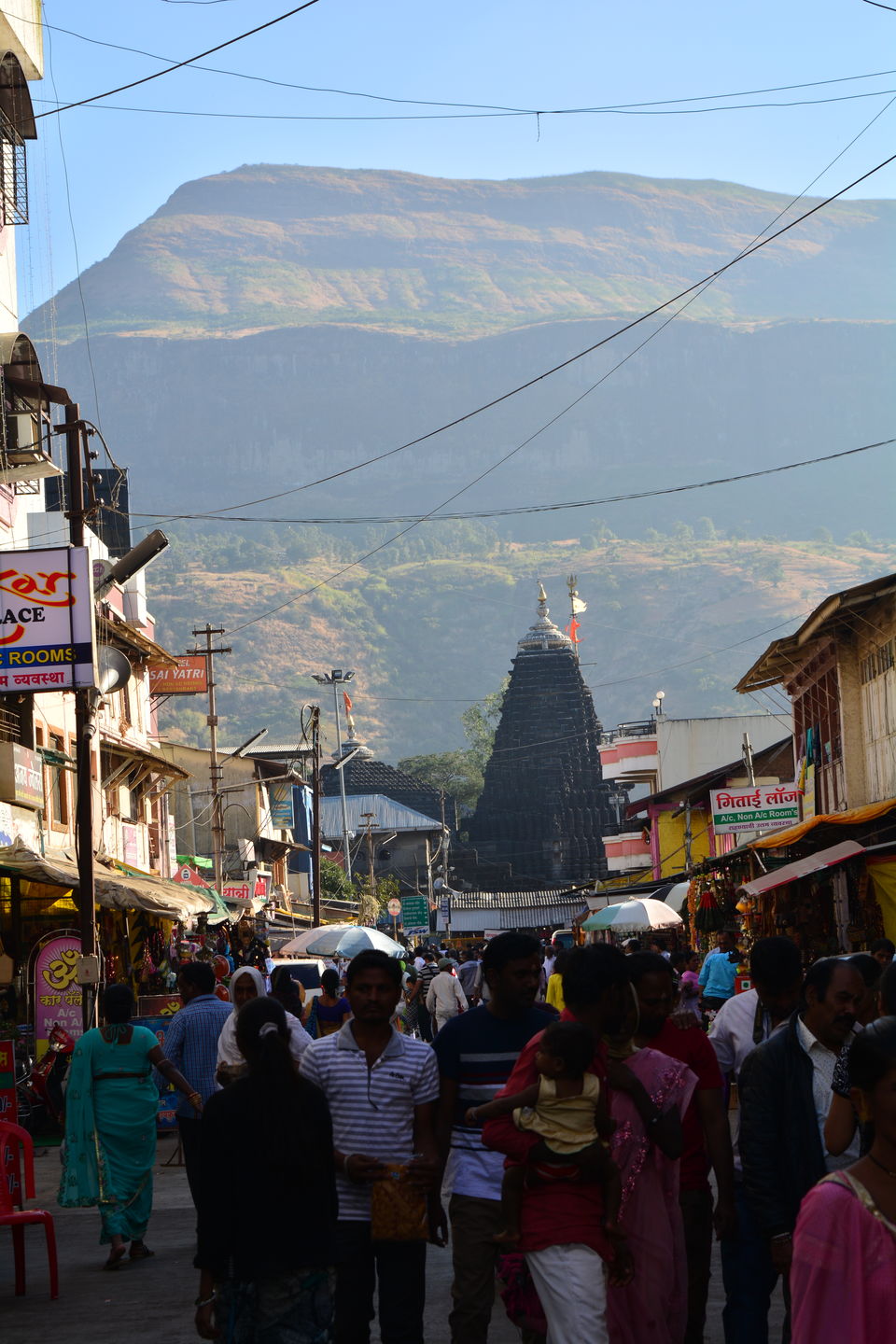 after having lunch and exploring the trimbak town we left for the aurangabad which is around 190 km away from the nashik city.
there we booked a room in a hotel and after a tiring but amazing day we got some rest which was much needed to relax ourselves.
next day in the morning we got up early again to explore the historical monuments and places of aurangabad. we went to the historic ajanta caves, which are about 29 rock-cut Buddhist cave monuments which date from the 2nd century BCE to about 480 or 650 CE. can you imaging this ?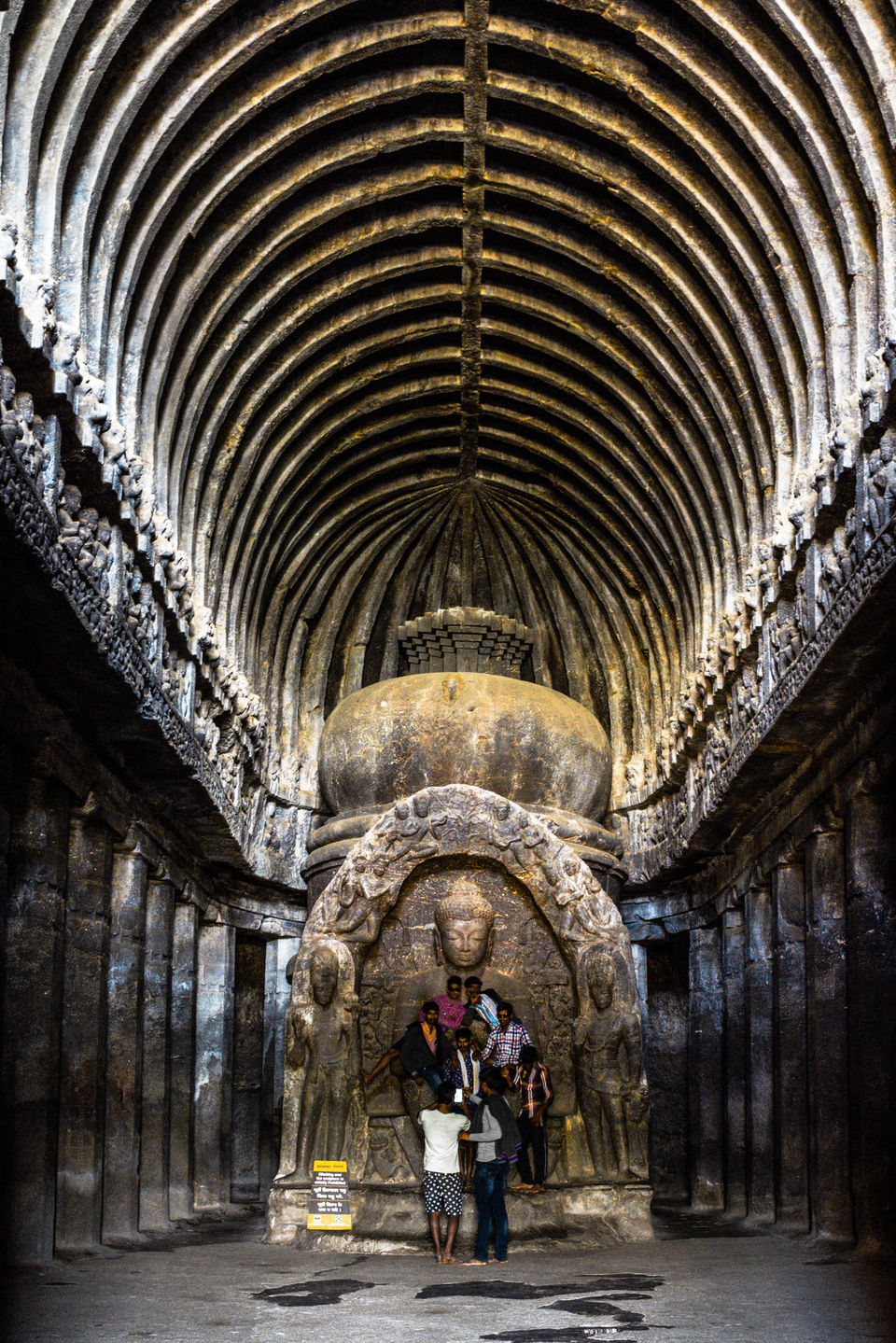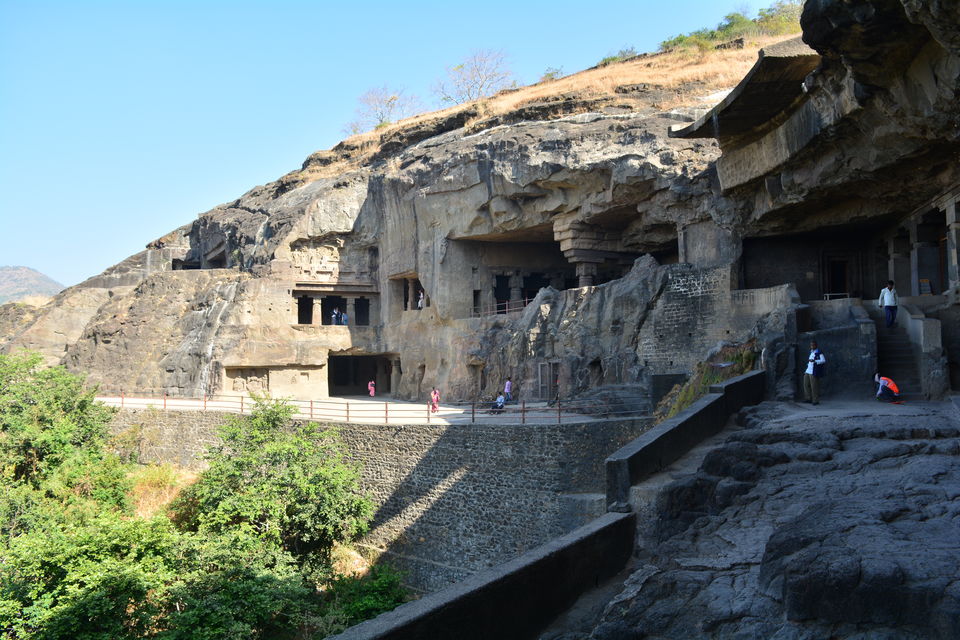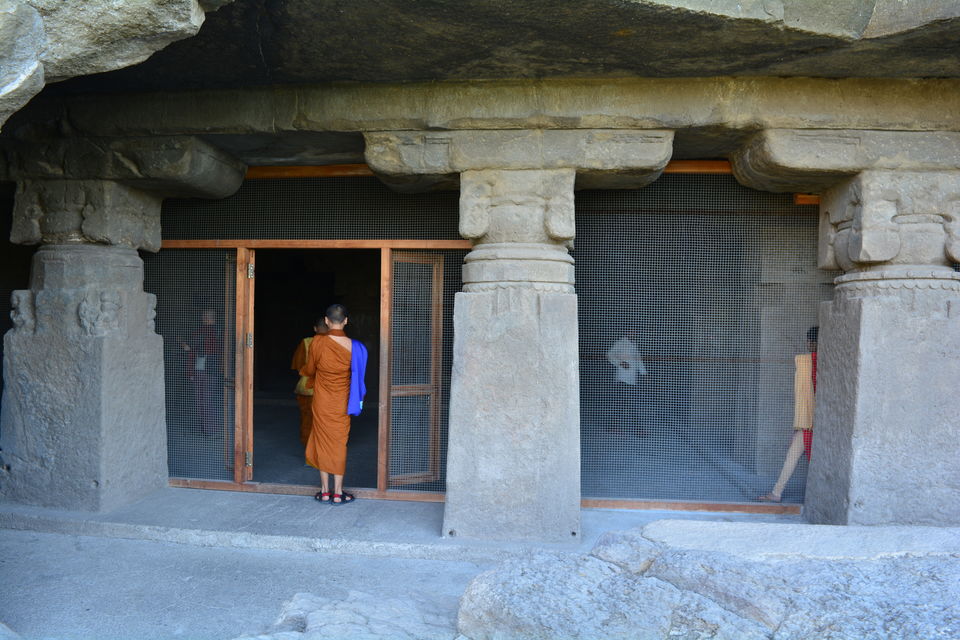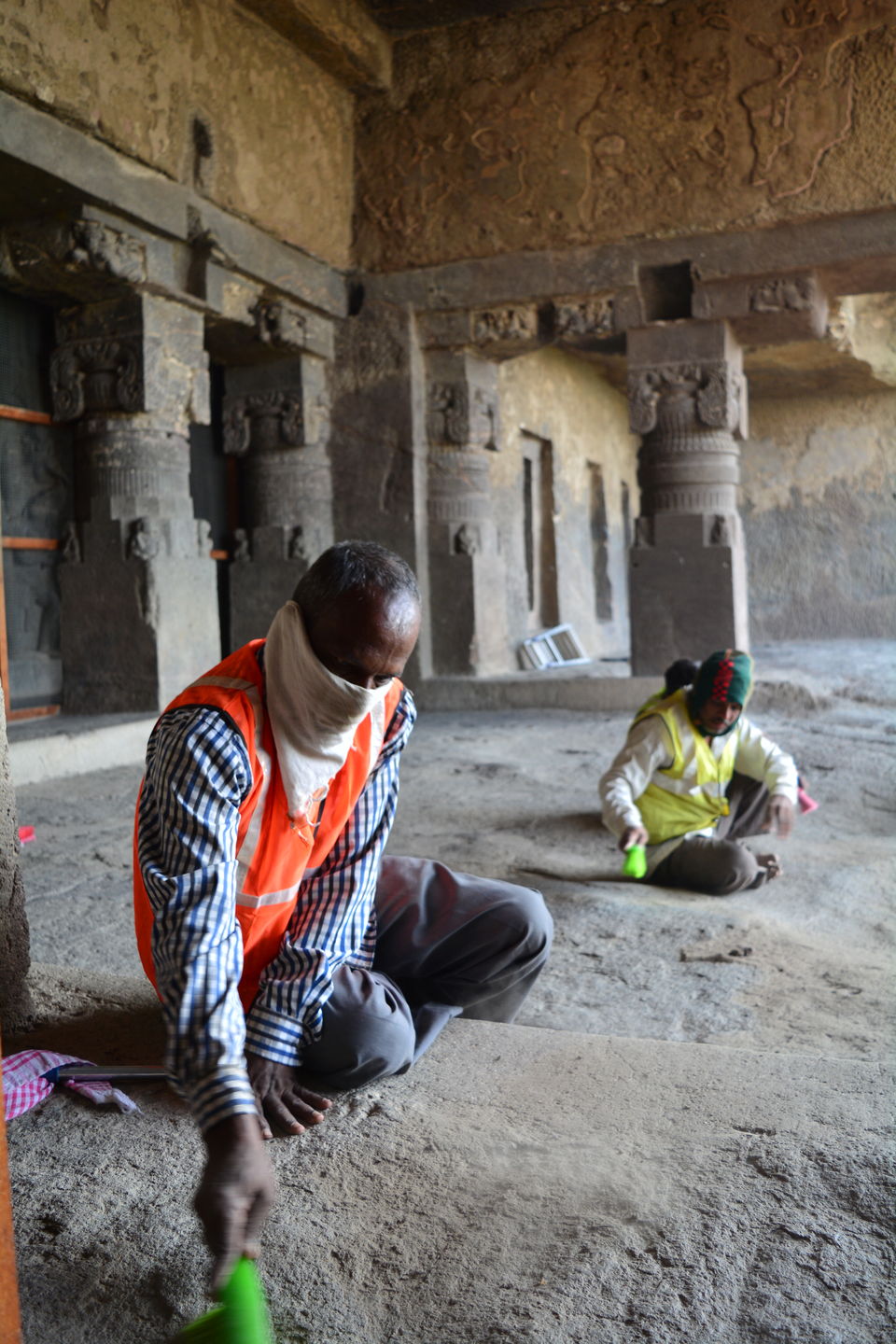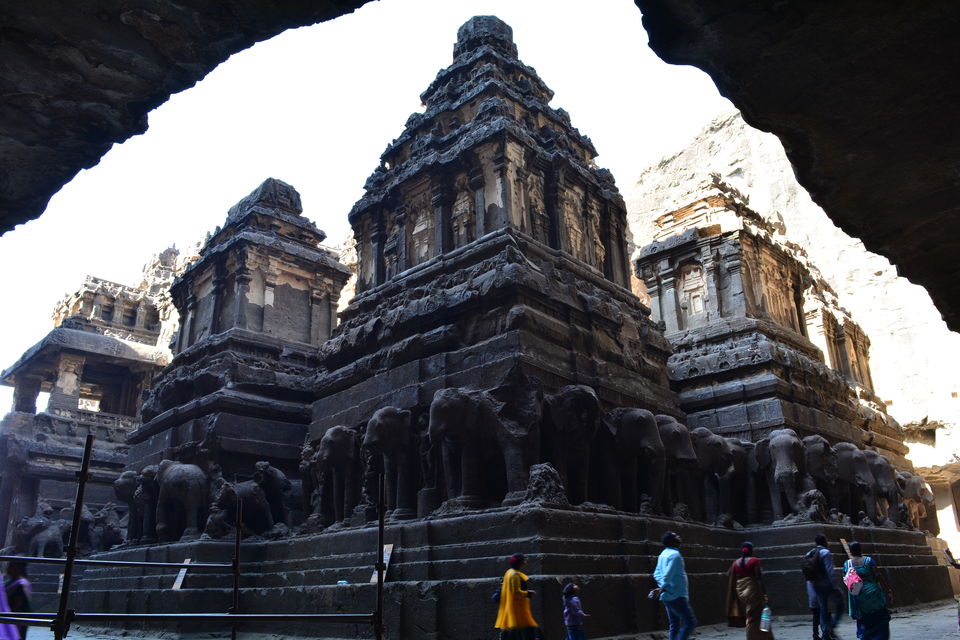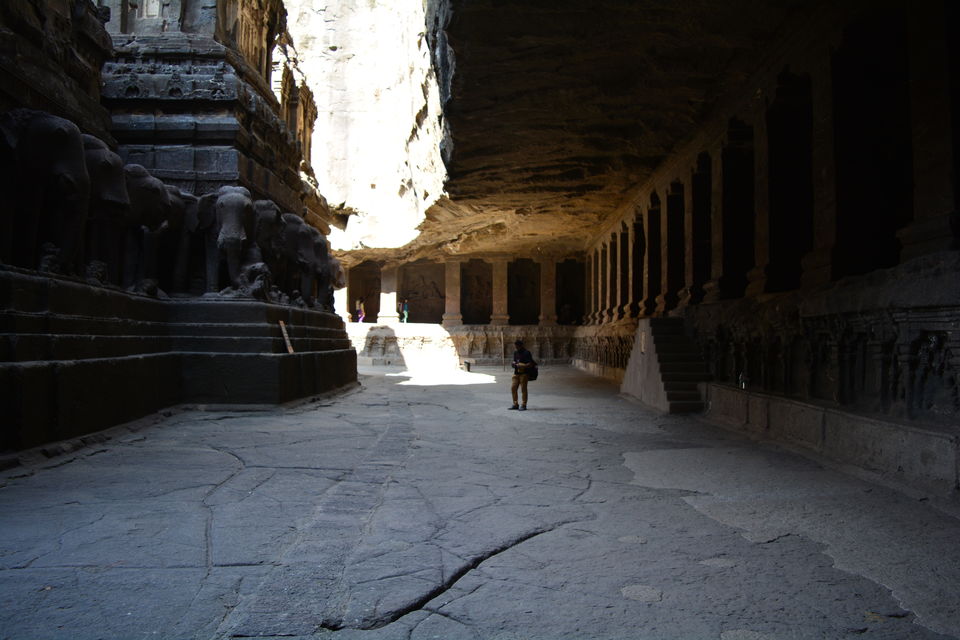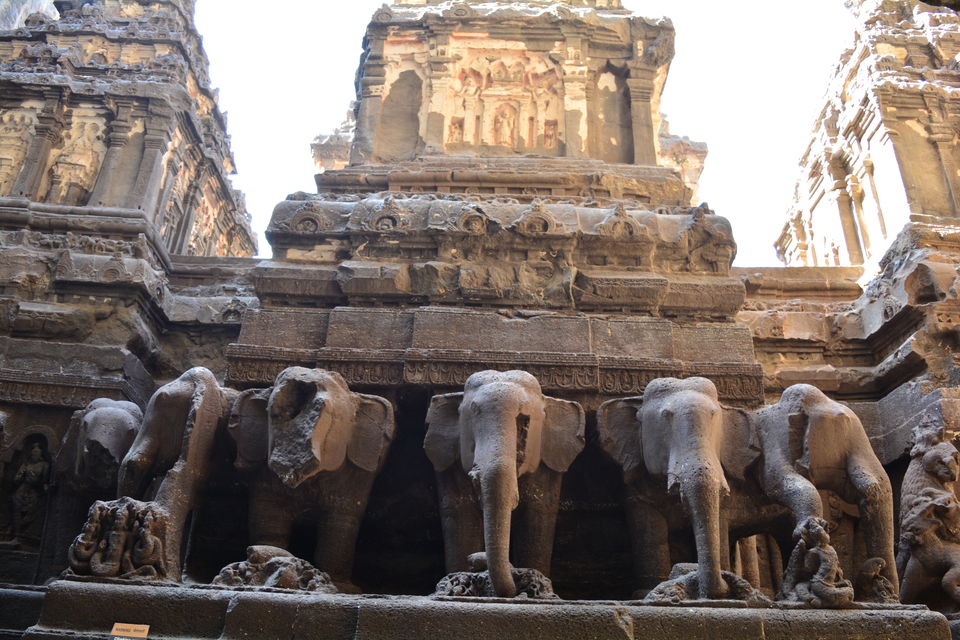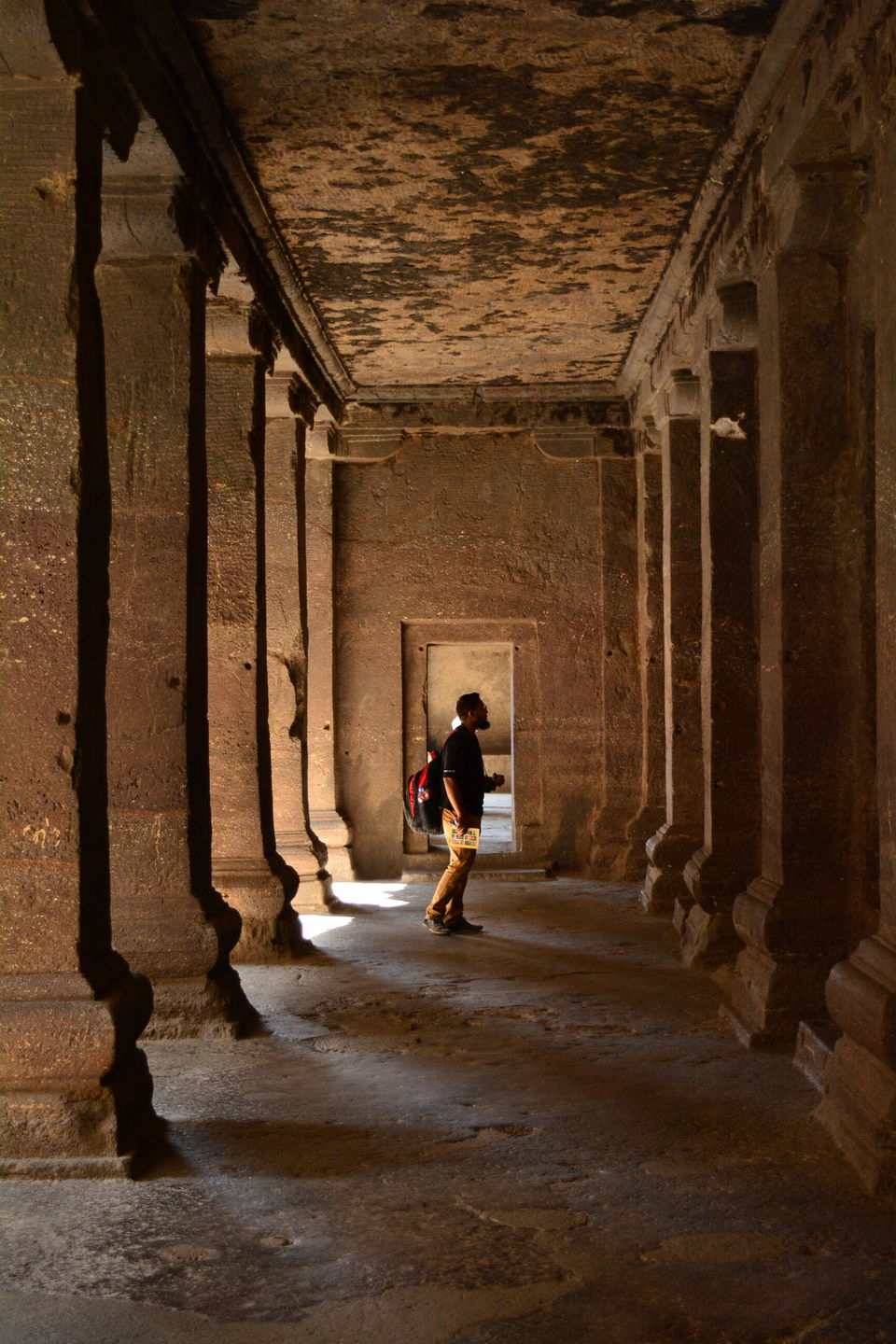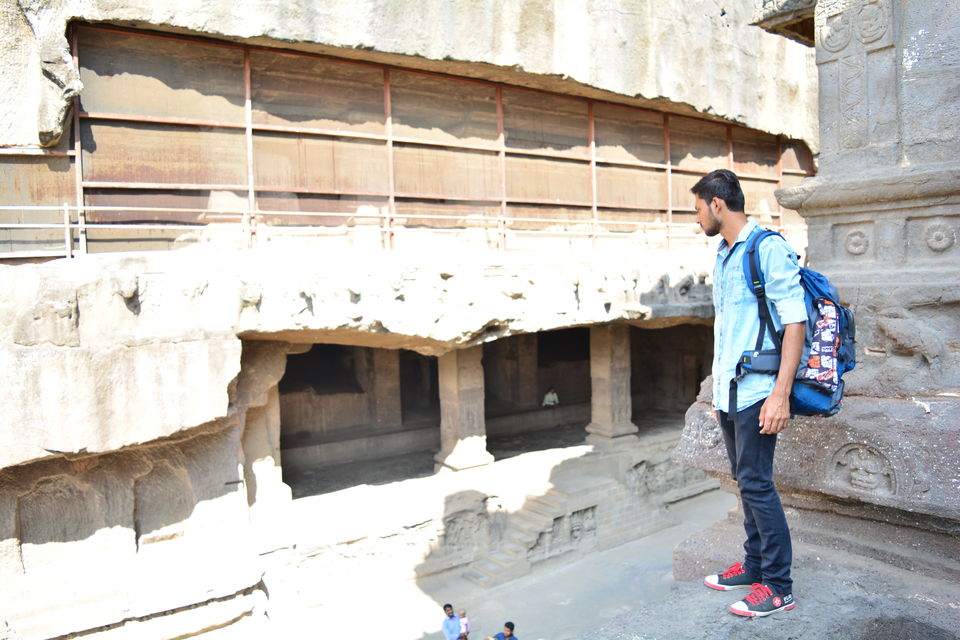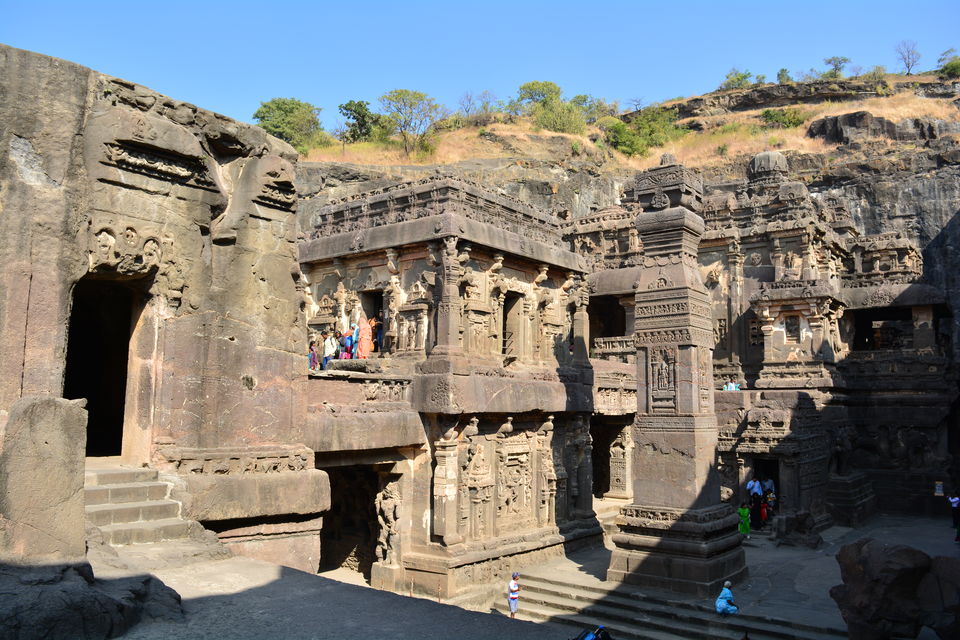 The caves include paintings and rock cut sculptures described as among the finest surviving examples of ancient Indian art, particularly expressive paintings that present emotion through gesture, pose and form. it was hard for me to believe that humans can even create such beautiful monuments back than almost 1900 centuries ago. i was stunned after visiting such an incredible place of our country.
unfortunately we had no time to visit the ellora caves so we decided to go to the bibi ka maqbara also known as the Taj of Deccan.
The Bibi Ka Maqbara ("Tomb of the Lady") is a tomb located in Aurangabad, Maharashtra, India. It was commissioned by a son of the sixth Mughal emperor Aurangzeb in the memory of his first wife and chief consort Dilras Banu Begum.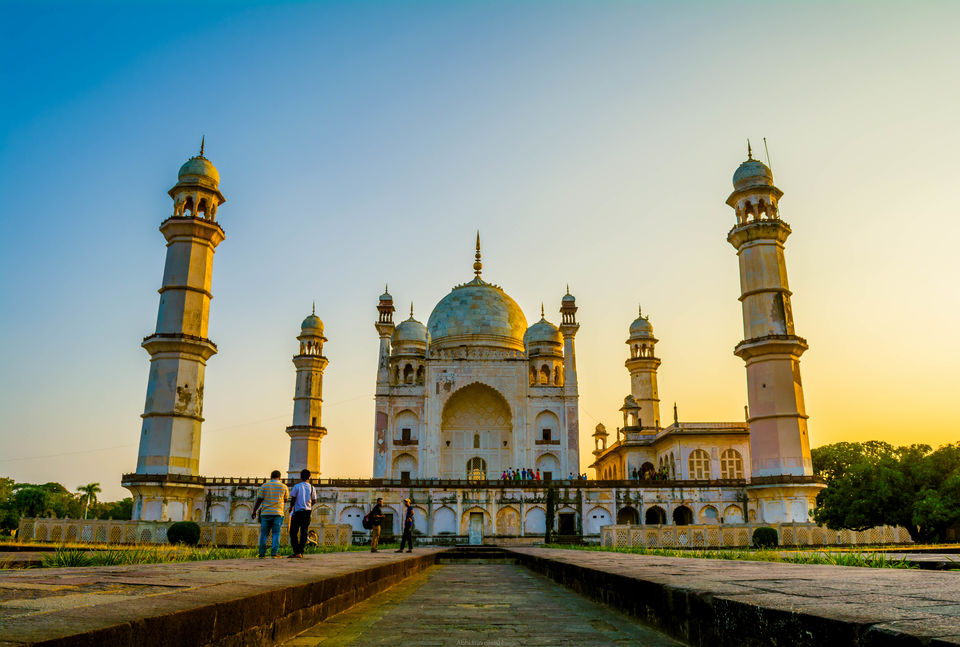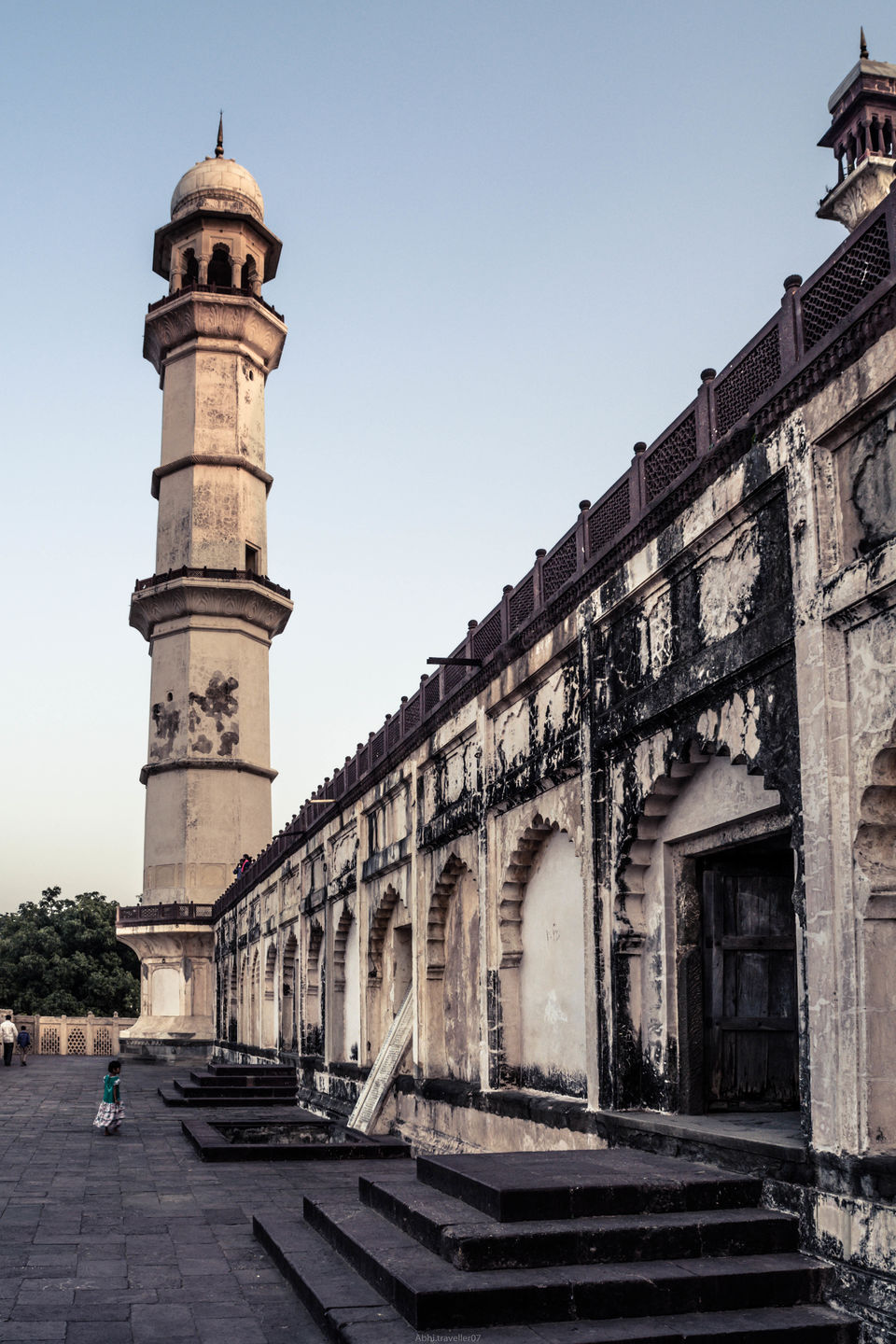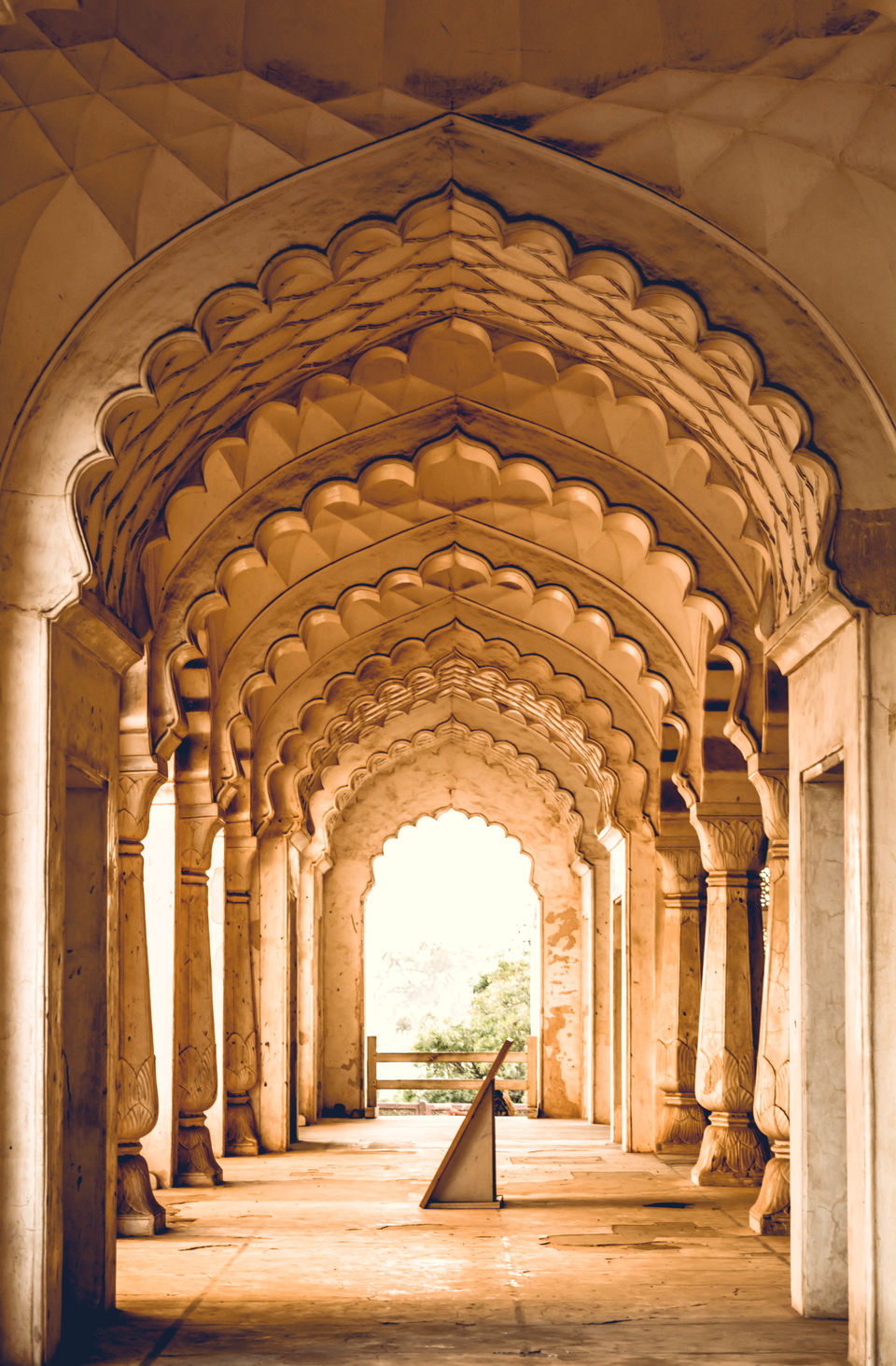 the sunset at the bibi ka maqbara was delightful for us as our trip comes to the end. we both returned to home with a lots of memories and experiences.
i learned something new during this trip. JUST LET IT BE, just let it go. it's not always necessary to have plans in life. just dont control it. what is necessary is to come out from your comfort zone.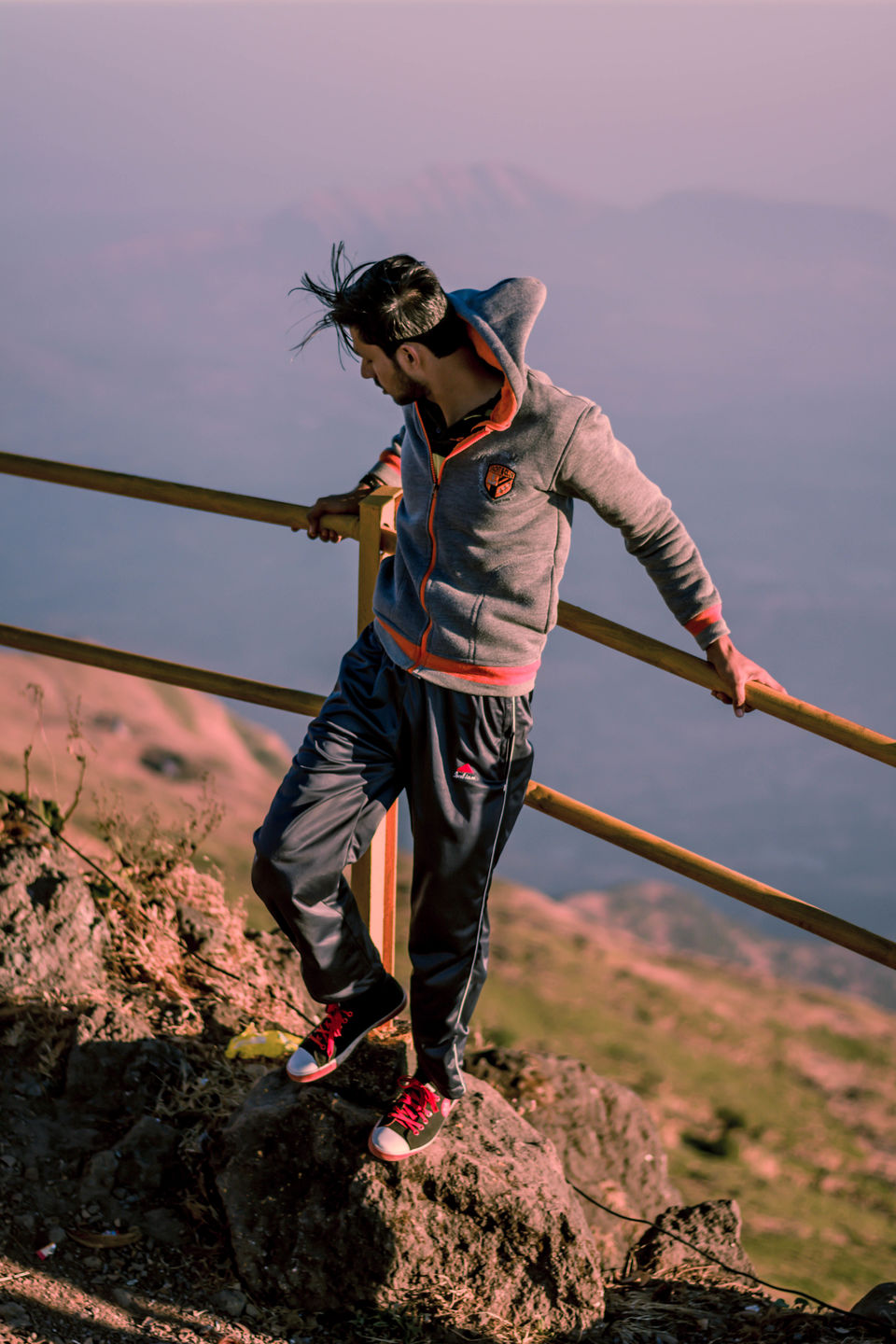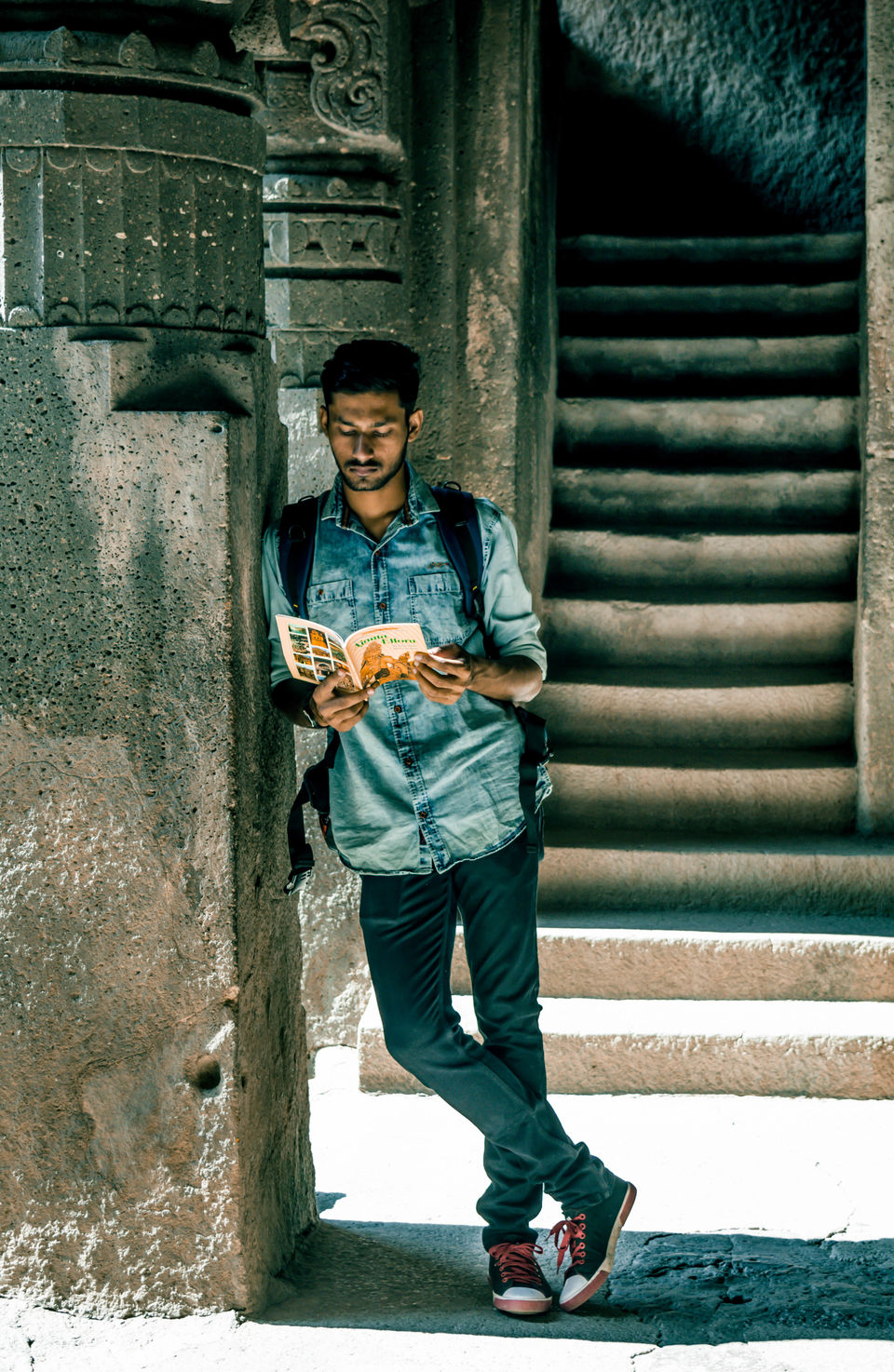 i hope you all enjoyed this trip through the visuals and my story, thank you so much.