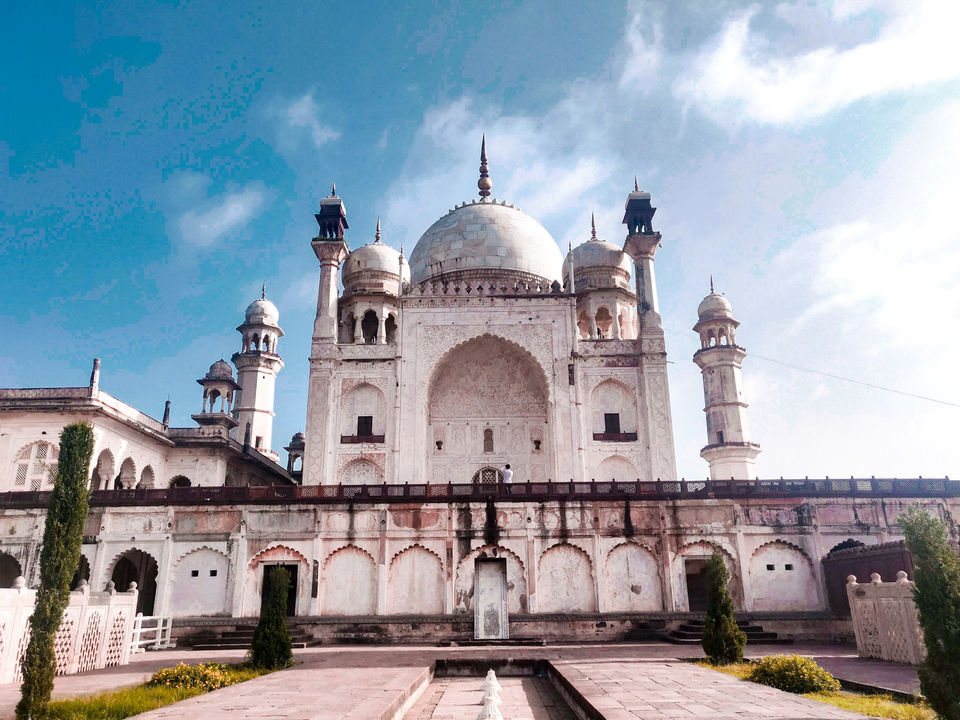 Surrounded by UNESCO World Heritage Sites, Aurangabad can be a history buff's dream destination! Besides the magnificent Ajanta and Ellora Caves, Aurangabad has numerous historical sites within a few minutes drive from the city centre. Daulatabad Fort, Aurangabad Caves and Bibi Ka Maqbara are some of the sites that I absolutely enjoyed on my trip to Aurangabad.
Bibi ka Maqbara or the Taj Mahal of the Deccan was one monument in particular that piqued my interest. To begin with, it bears a striking resemblance to the ever marvellous Taj Mahal in Agra, however it is at least 10 times smaller. It was commissioned in 1660 by Emperor Aurangzeb, the son of Emperor Shah Jahan who originally got Taj Mahal Built. Aurangzeb commissioned Bibi ka Maqbara to commemorate his love for his first and chief wife Dilras Banu Begum. It is also said that this monument is the symbol of his conjugal fidelity to his first wife.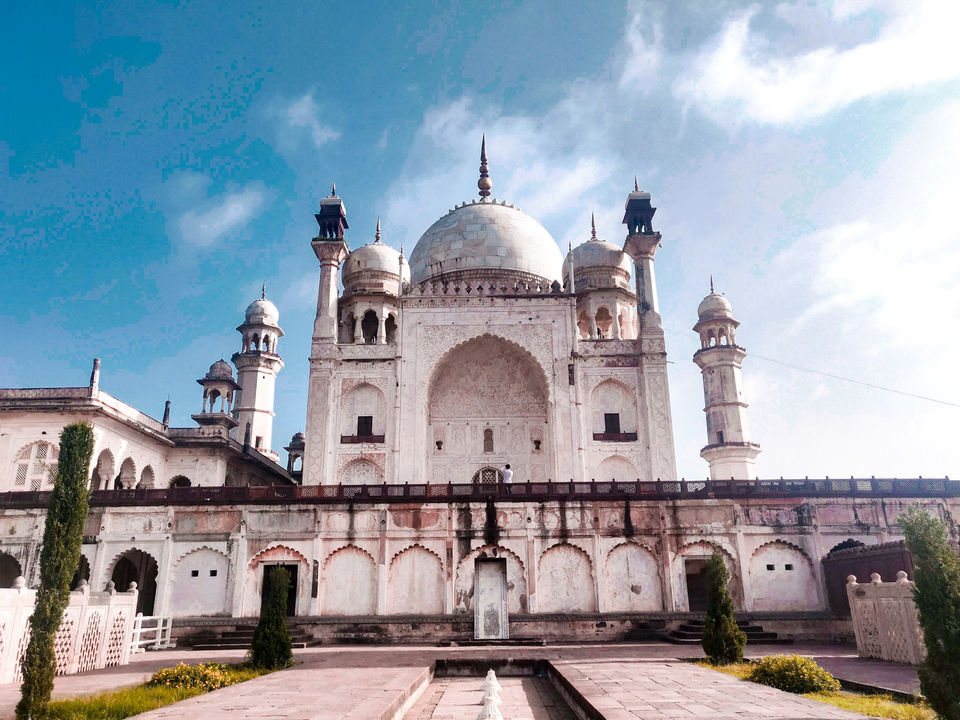 Although guided tours of Bibi ka Maqbara are available, we chose to read ahead of our visit and everything else was very kindly filled in by our wonderful taxi driver. Emperor Aurangzeb was not very interested in architecture itself but it was quite amusing to discover that the principal architect, Ata-ullah was the son of Ustad Ahmad Lahauri, the principal designer of the Taj Mahal.
Talking about the architecture of Bibi ka Maqbara, it is laid out in a charbagh formal garden, an Indo Persian style of construction based on the four gardens of paradise mentioned in the Quran. The marble for the construction of this mausoleum was brought all the way form mines near Jaipur, however Aurangzeb had laid out a very strict budget for its completion - only Rs. 700,000 annas.
How to Get there:
Situated in Maharashtra, Aurangabad is approximately 330 kilometres away from Mumbai. There are flight and trains to Aurangabad from major ports including Delhi, Hyderabad and Mumbai. We took an overnight bus from Mumbai booked through Redbus.in. It takes around 7 hours to get there from Mumbai.
Bibi ka Maqbara is located in Begumpur, which is 3Km away from the city centre and most hotels. You can easily find Ubers or local taxis to take you there.
When to visit:
Summers in most parts of Maharashtra can get extremely hot and humid. It is best to visit during the winter months from November to February.
This spot is rarely crowded but to avoid Aurangabad heat and get the perfect shots, visit around 7-8 AM.
Cost:
Bibi Ka Maqbara ticket costs Rs 25 for Indian citizens and Rs 300 for foreign tourists. The SAARC and BIMSTEC visitors have to pay Rs 25 as well. You can either purchase Bibi Ka Maqbara ticket at the ticket counter or pre-book it online. It takes around an hour to explore the site.
Bibi ka Maqbara is an impressive monument with its own charm, however it is usually overshadowed by the comparison to the Taj Mahal.