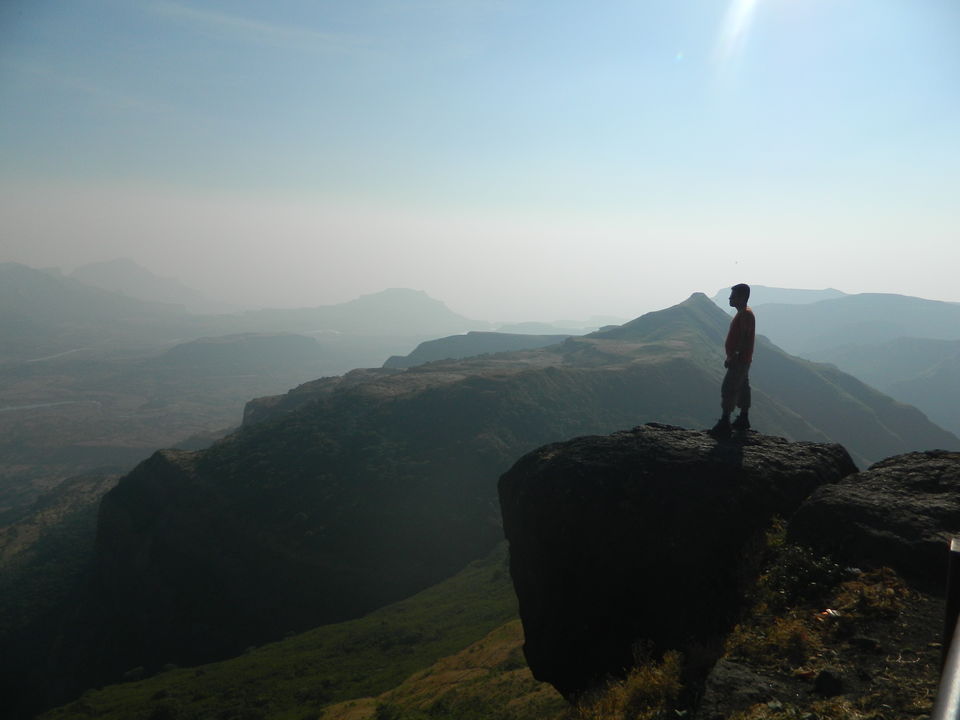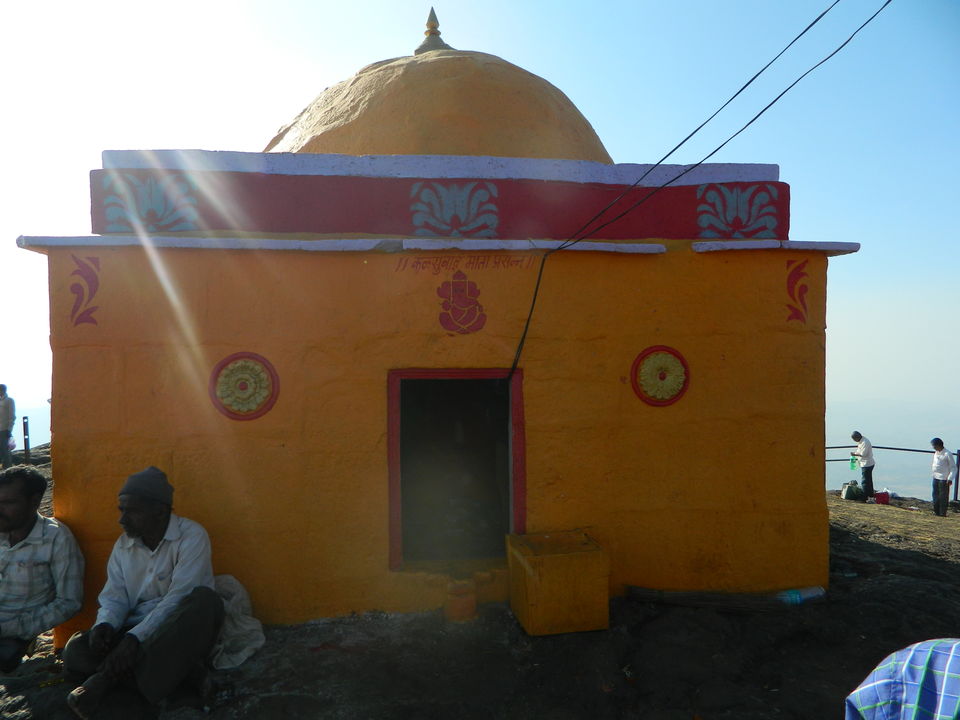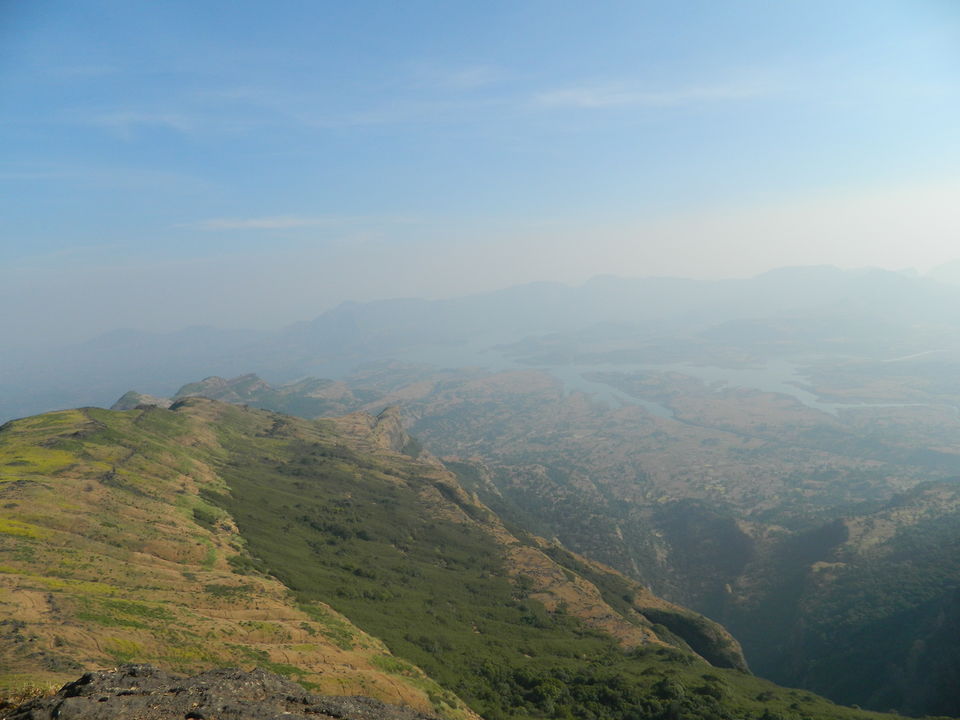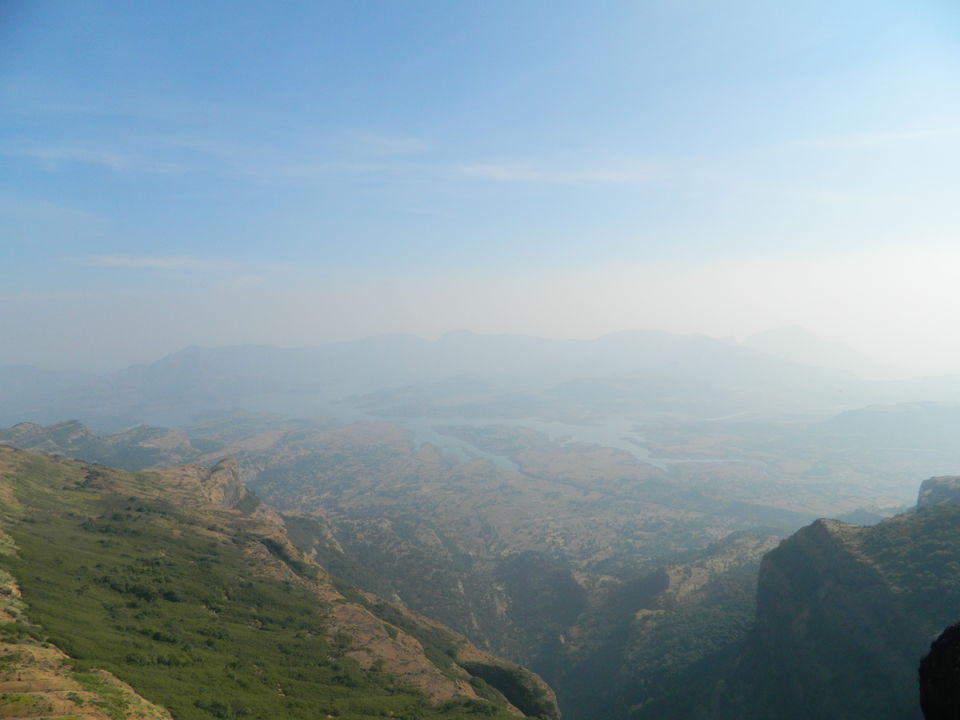 #SwipeRightToTravel It was one crazy night when I and my friend decided to trek Kalsubai mountain and accordingly we started at 1:35 AM from Kalyan. We reached Kasara at around 3:00 AM and to my surprise, I met one of my CRISIL colleague,Mr. Kanan Moopnar from Rating Administration Team, Mumbai Crisil House who was on his way to Nashik with one of his friend. Both of us exchanged greetings and then parted ways for our individual journey.
At Kasara station, first roadblock was negotiating with the cab driver for travelling to Bari Village(The base village for Kalsubai trek) and none of them agreed to take us. So, the first step of adventure began by spending 5 hours at Kasara station which was chilling but exciting. Finally, after enquiring from local people in the morning, we boarded first ST Busat 7:00 AM and travelled for around 1.5 hours before reaching Bari village.
We checked into Hotel Kalsubai owned by Mr Kundalik just to make sure that we had a place for dinner and sleeping after returning from the trek. We barged into the room, dumped the stuff not required and started our journey to Kalsubai at around 10:45 AM.
We started ascending Mt. Kalsubai at around 10:45 AM and it took around 4 hrs to reach the top including sufficient pit stops. There are lots of stalls in between where the villagers selllemon juice, wafers, tea, biscuits, etc. We chatted with most of the vendors and asked them about their business, what challenges they faced while doing it, and how much income does their business generate. We were amazed with the gesture received and satisfaction they had by doing/ earning whatever they can. We reached the summit at around 3:00 PM and it was a great feeling as we knew that we had ascended the highest peak in Maharashtra which is also called "Everest of Maharashtra".
There is a temple also at the summit (Kalsubai Temple)and according to the locals it is named after the lady Kalsu who came to that area in search for work.After working forsometime her employer then tried to harass her by forcing her to get married to someone because of which she fled to Bari Village and the peak got this name. From the top we saw backwaters of Bhandardara Dam, Mount Ratangadh and beautiful scenery of Sahyadri range.
After spending about an hour at the top of Maharashtra, we started descending at around 4:00 PM and reached the base village by 7:00 PM. We celebrated Diwali with village children,fired up some crackers and had a nice dinner. The night grew pretty cold so we lit a bonfire and enjoyed chatting with locals over there along with the owner of the hotel.
Next day, we got up all tired but satisfied and had our breakfast. At around 12:00 noon weleftthe hotel for Mumbai. We decided to make our journey more exciting and hence avoided bus and shared cabs. We boarded a goods carrier rickshaw till Ghoti Village and then boarded a Truck for reaching Asangaon Railway Station. Thereafter, we boarded the local from Asangaon and reached Kalyan at 4 PM in the evening.
Itwas great place to Trek as well as to stay overnight and the best part was the cool weather, which remains the same throughout the year, and mind you "No Mosquitoes At All".
Feel free to call me on 09867921016 in case you need any more information related to Kalsubai Trek.
Happy Trekking!!
Frequent searches leading to this page:-
maharashtra tour packages from hyderabad, maharashtra tour packages from delhi, low budget tour packages in maharashtra, family holiday packages in maharashtra, summer vacation packages in maharashtra