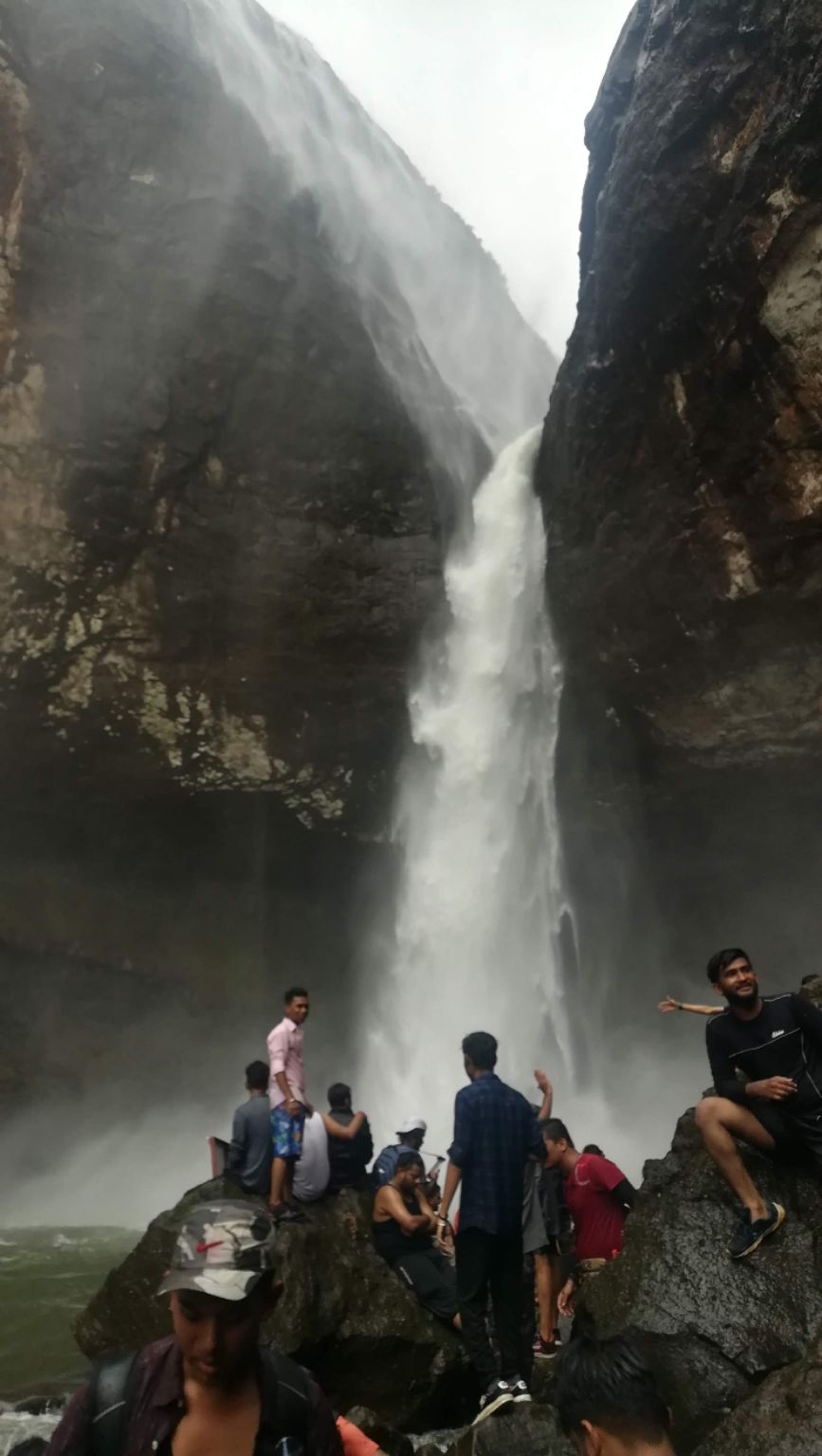 Devkund, a gem hidden inside the jungle which is unknown to the world outside.This 300ft plunge waterfall creates a small lake. It's the confluence of three waterfalls and is said to be the origin of Kundalika River.
Where is it located?
Devkund waterfall is located near Bhira village, Raigad district.
How to get there?
The easiest and most convenient way to reach there is by car. It takes about 4 hours to reach Bhira district from Mumbai ( approx. 145 kms)(Mumbai to Karjat to Pali to Bhira). It's approximately a three hour trek from the base village, Bhira , along the dam backwater and through the forest to reach Devkund. One can also go there via train and bus. By train one will have to get down at Karjat railway station and take a bus from there. And by bus one has to catch a bus upto Karjat and then from there till Pali.
Difficultly level:
It's an easy trek and is about 15 kms from the base village. But during the monsoon season it becomes tough since the rocks are mossy and slippery and also one has to cross a few river streams with the help of the ropes.
Best season to visit Devkund:
Monsoon is the best season to visit Devkund since the temperature is lower and the atmosphere is perfect for the trek. Also this waterfall is at it's best walloping between June end and July start as the rainfall is at its peak.The trek path is closed from mid July to August due to heavy rains.
Precautions to take while hiking during monsoon :
- Wear proper trekking shoes
- Carry a windcheater or a jacket
- Carry mosquito repellent since there's a mosquito attack after 5 pm
- Torch if you go there early in the morning or late in the evening.
- Carry a water bottle if you want.
- DO NOT SWIM in the waterfall it's too dangerous.
- Stick with your group members and don't take any other path as you might get lost in the jungle.
- Do not carry any edibles, especially packed food. And if you do then make sure you don't throw the plastic bags and bottles there. "AVOID LITTERING THERE"
My experience:
I went trekking to Devkund waterfall in rainy season. While going up it was a bit slippery because of the moss on the rocks. Once I reached the point I couldn't believe what I saw. The waterfall raced down in a series of cascades.The beauty of nature shocks me everytime.My heart started pumping faster and my lips curved to a smile.I sat there on one of the rocks with my feet dipped in the crisp water.
The sound of the water hitting the rocks as it fell down so gracefully brought peace to my mind and soul. Sitting there I felt so beautiful, I couldn't think of anything but the fact that our mother nature is so alluring and pure. Mother nature never fails to teach us something.
Looking at that waterfall and listening to the music that the nature sang in her studio amongst the majestic tall trees I learnt about simplicity, about purity, about patience, about strength and so much more.
I can't be thankful enough for moments like these that bring about so much positive vibes and teach us humans so much by just doing what it does.