So me, and two of my friends wanted to go to a weekend destination, where we can run away from the sweltering heat of the urban neighborhood, that we have to indulge in, involuntarily. Anyway, the place decided was Devkund, which according to what I have heard is a freshwater waterfall made pool, beyond the Tamhini Ghats.
We began our Trip at 01:30 in the afternoon, and I was a bit reluctant to go to Devkund, as I was skeptical, that we will be able to reach the pool, during daylight, however, I guess, they say whatever happens, is for good...So we took the Paud Road from Chandni Chowk, Pune to Mulshi, and onwards to Tamhini Ghat.
Around 90 km from Pune, we came to a T-Junction, and took a right towards the Bhira Village, from where we began our ascent. We reached Bhira Village around 05:30, from there, we took a guide(Rahul - 07276482932), along with his pet dog Kaalu :P for the trek, who charged us INR500 for it, however the price might be around INR1000 at Peak Season. We started our ascent around 06:20 PM in the evening, and reached Devkund at 08:20 PM, as it is a 7Km trek, and although it was dark we, were totally mesmerized by the serenity, and calmness of the place.
The way to the pool is a bit tiresome and draining, so will suggest to carry water along. Once there, we started to unpack our sleeping bags and mats, to relax from the back breaking hike, and the cool weather around the pool rejuvenated us almost instantly. We relaxed for a while and then started with Bonfire, and a bit of shutter-bugging.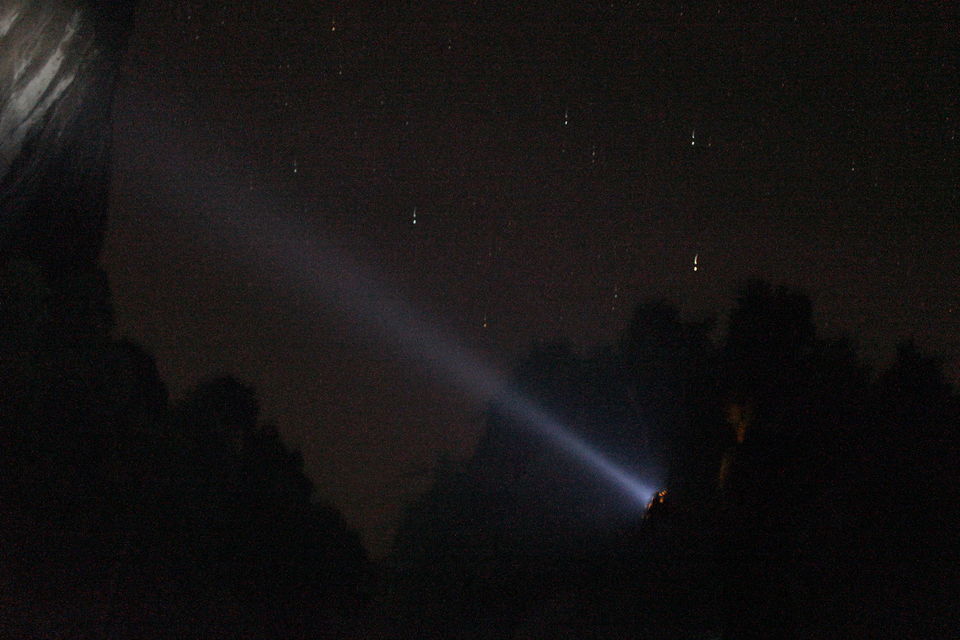 Meanwhile, we also had fruits and boiled eggs for dinner, and kept playing with the camera. Bonfire was lit the whole night, and we didn't realize when we were deep asleep. We woke up with the daybreak, and got fresh in the pool, and started exploring around.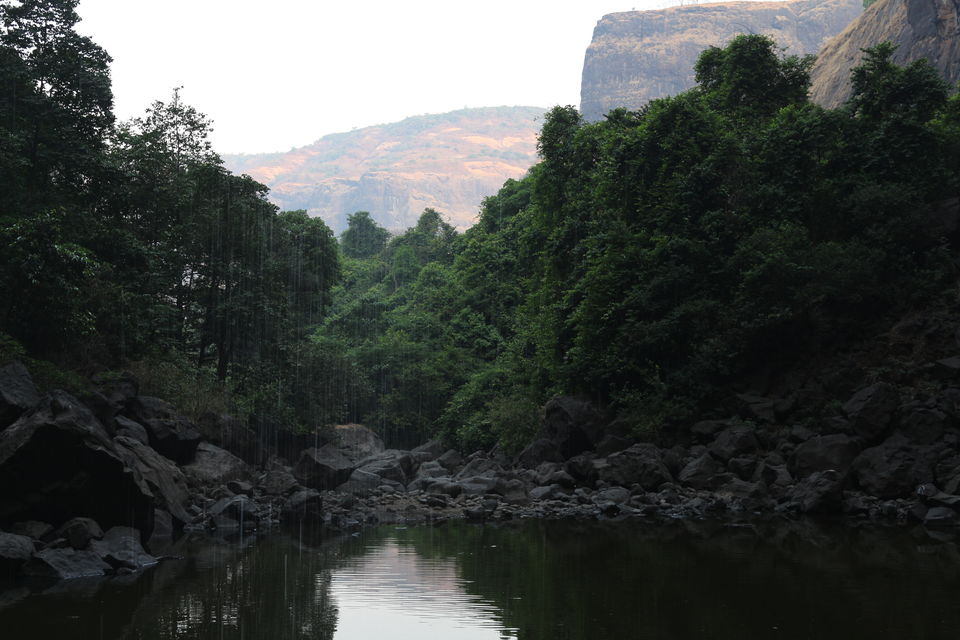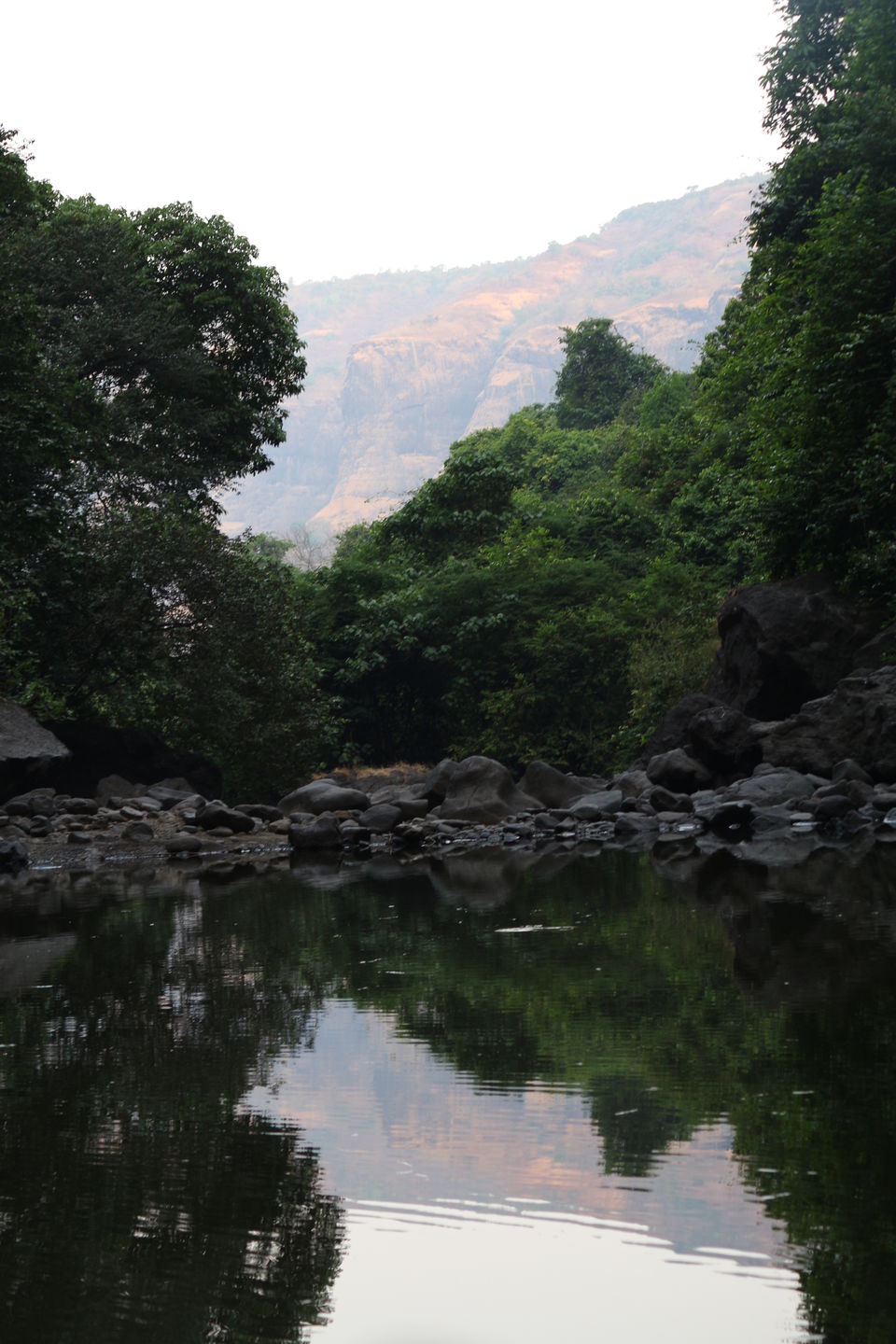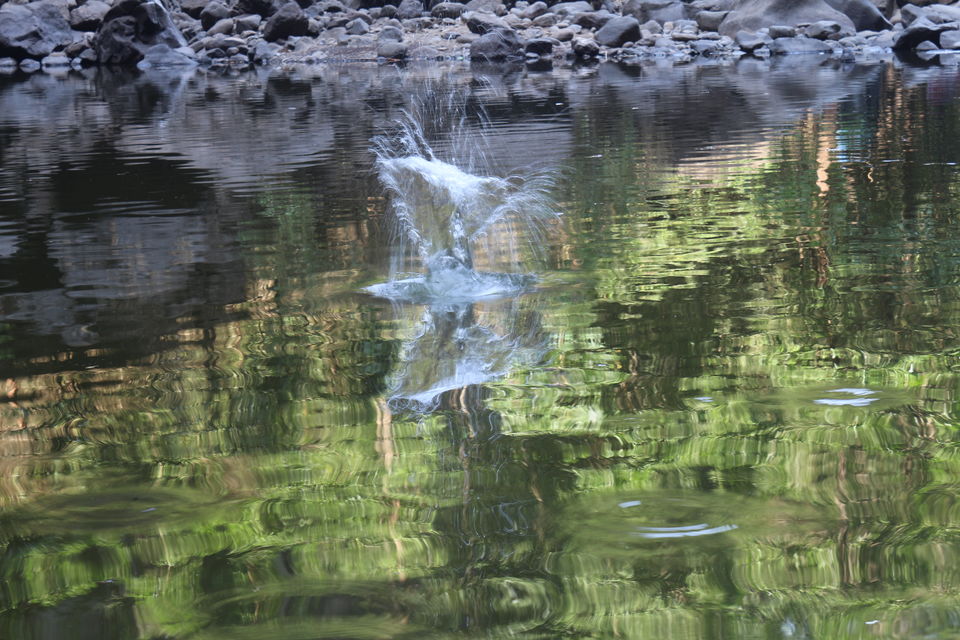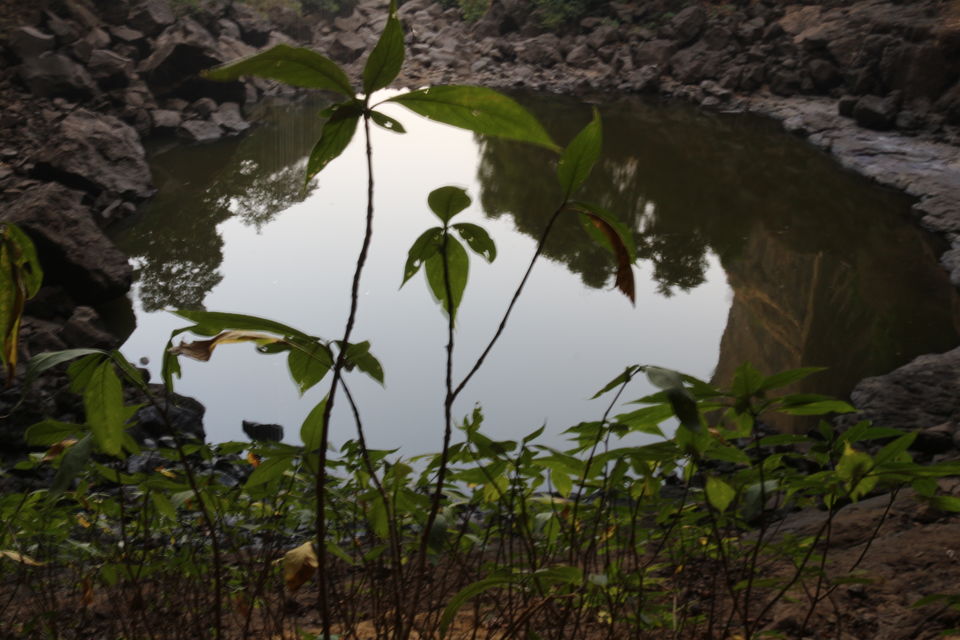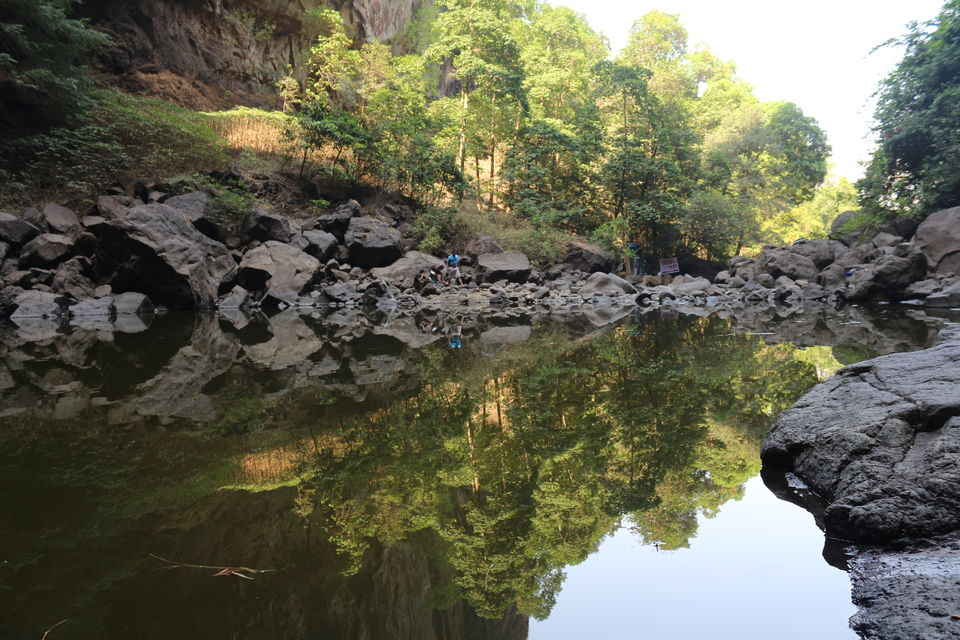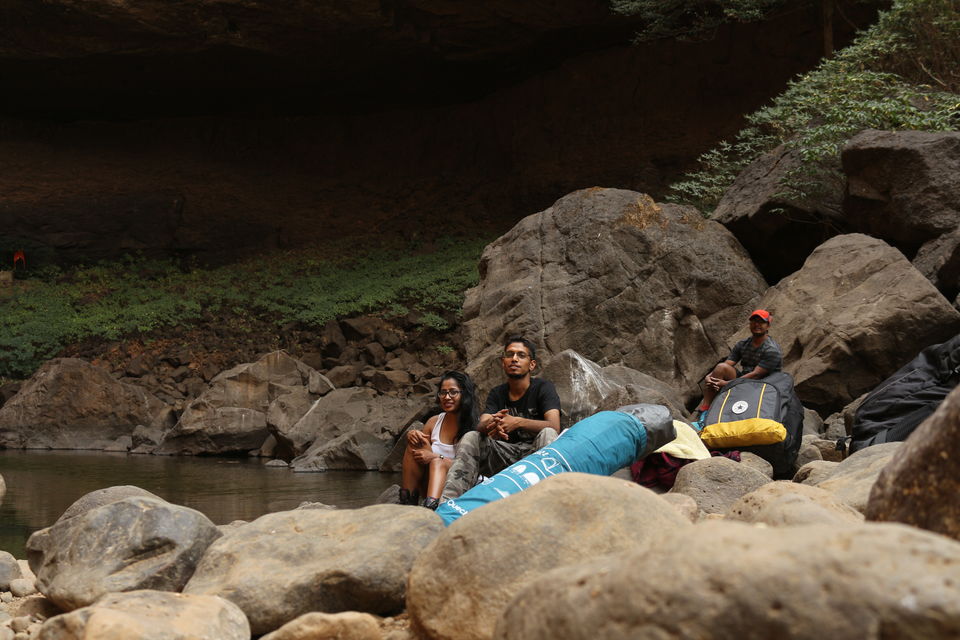 Clicked a lot of pics, and started descending after a quick dip in the pool. While hiking down, we lost our path, hence decided to follow the path of the stream which, took us to an altogether new and untouched world of breathtakingly clean pools, in rocks. We enjoyed and cooled ourselves down, while descending, in these pools, along the way.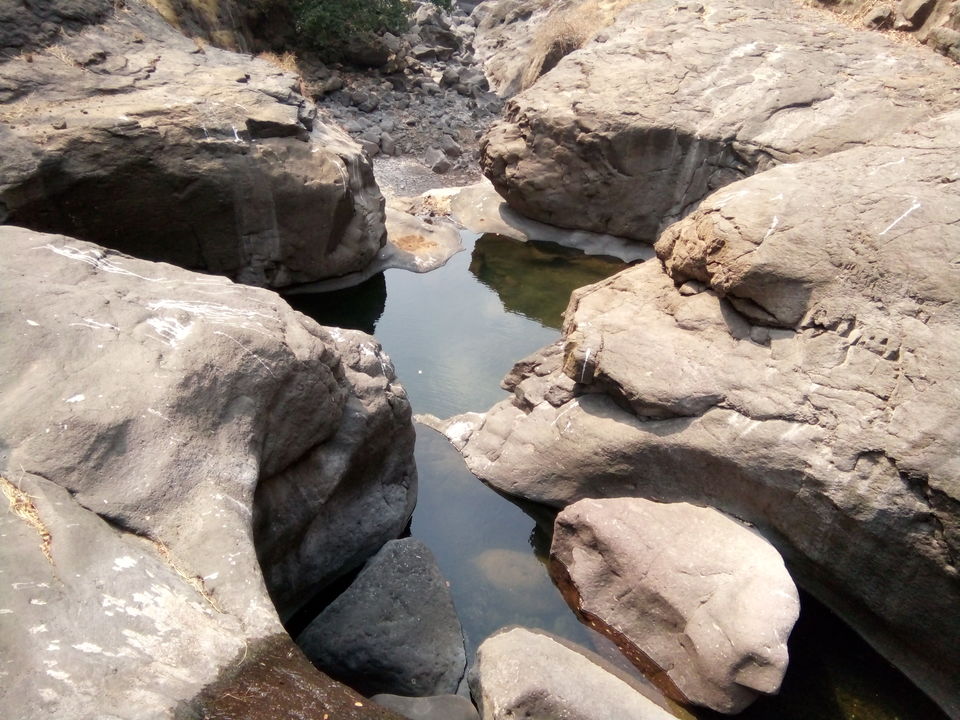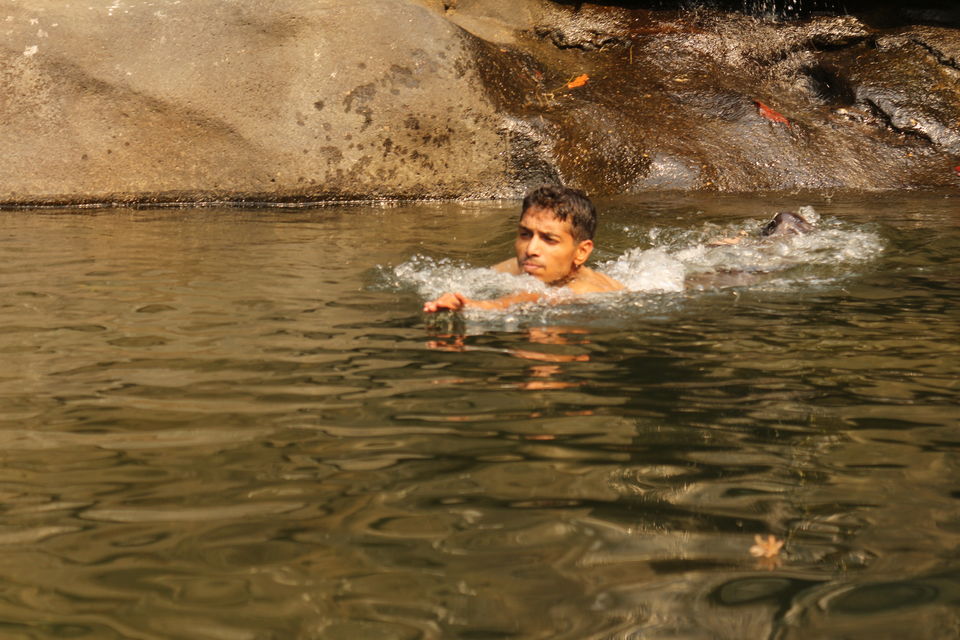 Once off the stream path, we were in the jungle again, and we had no water left, hence we were looking for any sign of civilization, soon as we can. We also came across a lot of large snakes of brown and green colors, which was amazing and frightening. On the way down, there are few village homes, who helped us with water to drink, as well as to carry for the way ahead. We finally reached back at Shelar Mama's Hotel around 06:10 PM, had Poha and tea. Cleaned ourselves at the hotel, and hopped in the car to get back home.
My Experience : I will suggest anyone who wants to have fun with friends during summer, can go there and have a private gala. Otherwise the best time to be there, will be from October to February.
@instagram: thevk56