Devkund – Waterfall with substance!
As said "It's better late than never," I thought of sharing my experience of Devkund waterfalls which I visited in October 2018. Though it's a bit late, I am sure it will be worth reading!
Devkund Waterfalls is situated in the wild of great Sahayadris. This waterfall is 24*7 flowing in all 12 months. If you want to see the hidden gem of Mother Nature, then this is the place where you should plan your weekend. There is a hydroelectric power generation unit by Tata power at Bhira. This place was little known to trekkers till recent times and has come into limelight due to the waterfall present deep inside the forest. It is believed that Kundalika river originates at Devkund. Hiding deep inside the dense forest and making it more beautiful with its great heights is the exact description of this waterfall. The waterfall has its own charm with the water dropping from a height of over 90 ft straight into a pond of approx. 30-40 mt in diameter. People from cities like Pune and Mumbai should definitely visit this as it's a travel of only 2-3 hours from the city.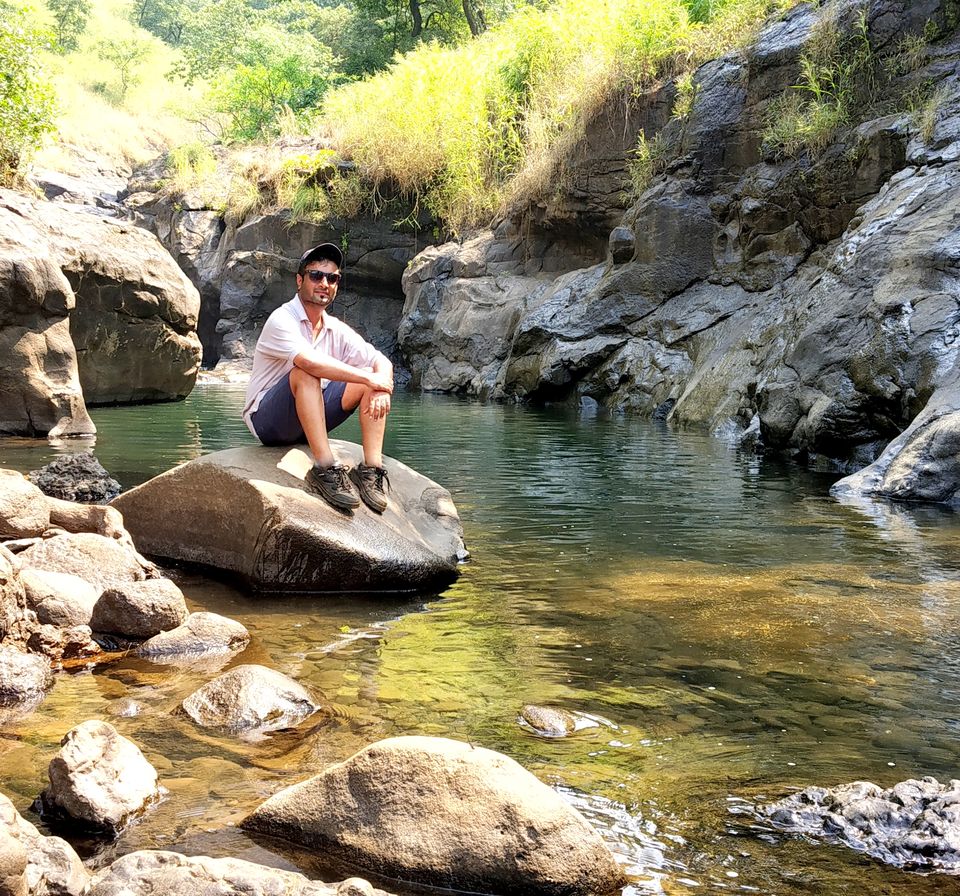 How to Go to Devkund ?
You can go to the Bhira village and then trek in the dense forest for 2-3 hours. There is a hydroelectric power generation unit by Tata power at Bhira as a landmark. Parking for vehicles is provide there itself.
Our departure was from Deccan, Pune at 7 AM. We started our journey towards Tamhini Ghats after arrival of all participants. The route was Swargate- Deccan – Pimple Saudagar- Mulshi - Tamhini Ghats- Bhira Village. Bhira village is situated after the Tamhini Ghats. Bhira Dam is a picturesque place situated in Bhira village, Kolad in Raigad district of Maharashtra. Built by the Tata Power Company in 1927. We reached Bhira at around 10AM and headed to have breakfast which was hot hot Pohe followed by Chai. Trek lead (Rahul dada) initiated the introduction of all participants so that all the trekkers will know each other and have amazing time throughout the journey.
We soon started heading towards the hidden gem based deep inside the dense jungle. There is also one another trek called as "Andarban Jungle Trek" which is famous during the rainy season. Andarban is a 14 km of jungle trail in rainy season is another must do trek in this region. The ending point of the Andarban Trek is the starting point of the Devkund Waterfalls Trek.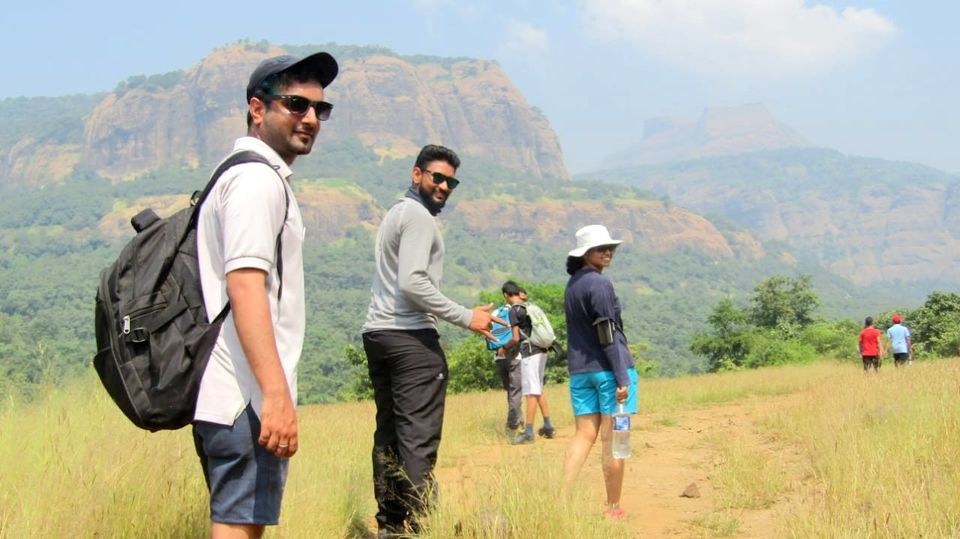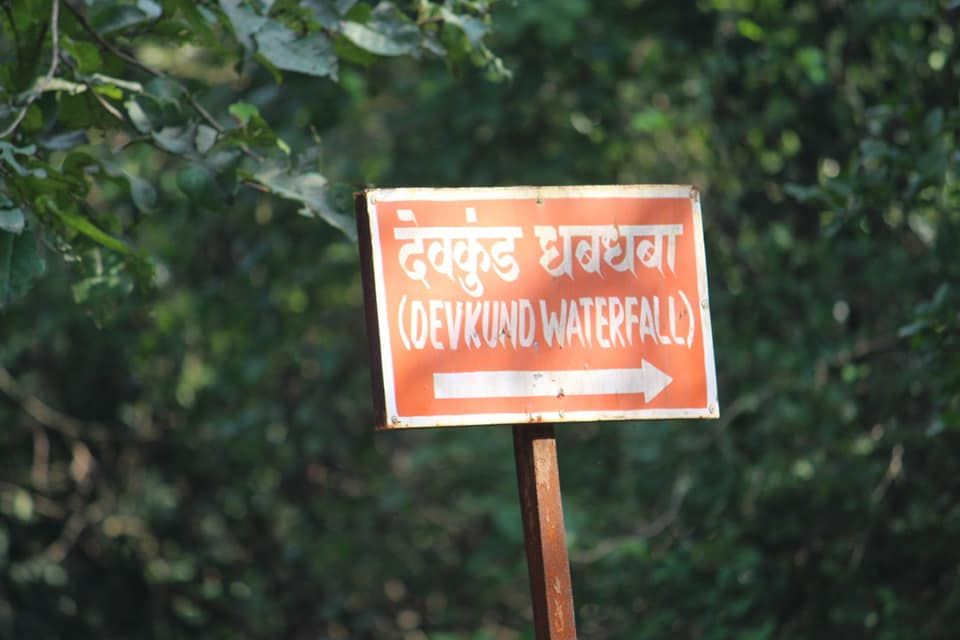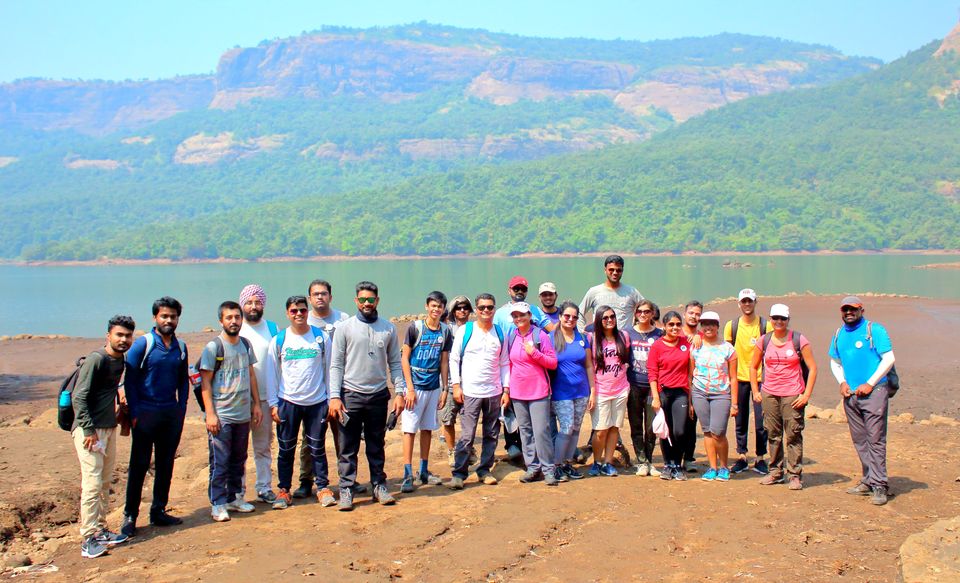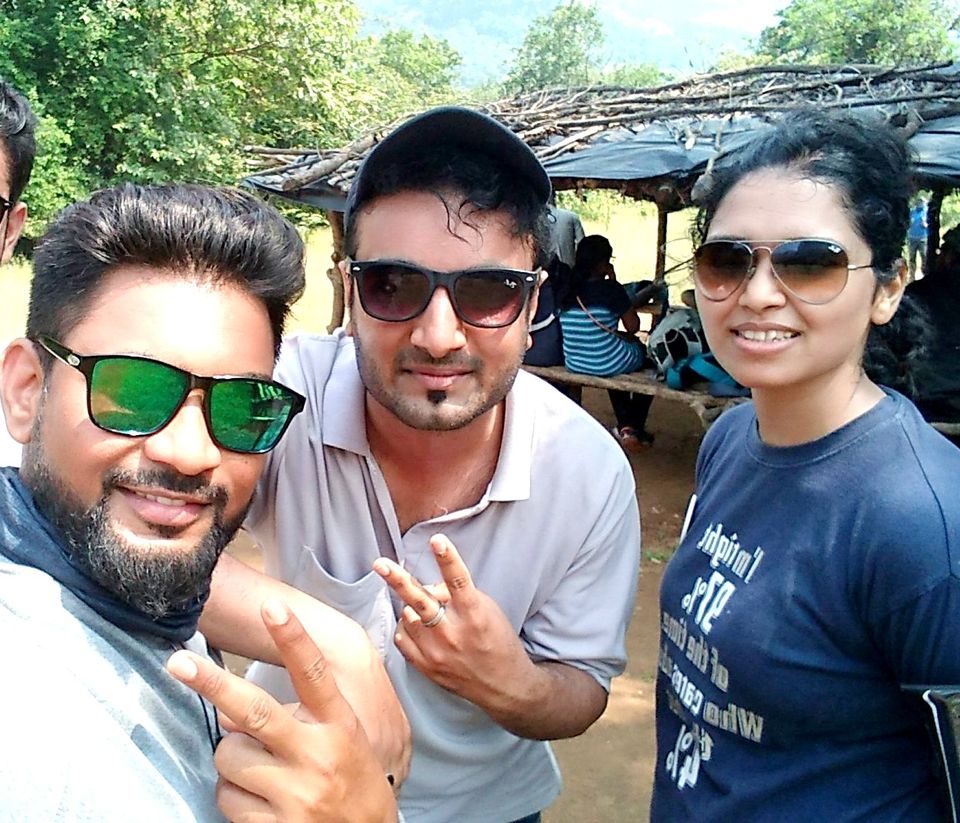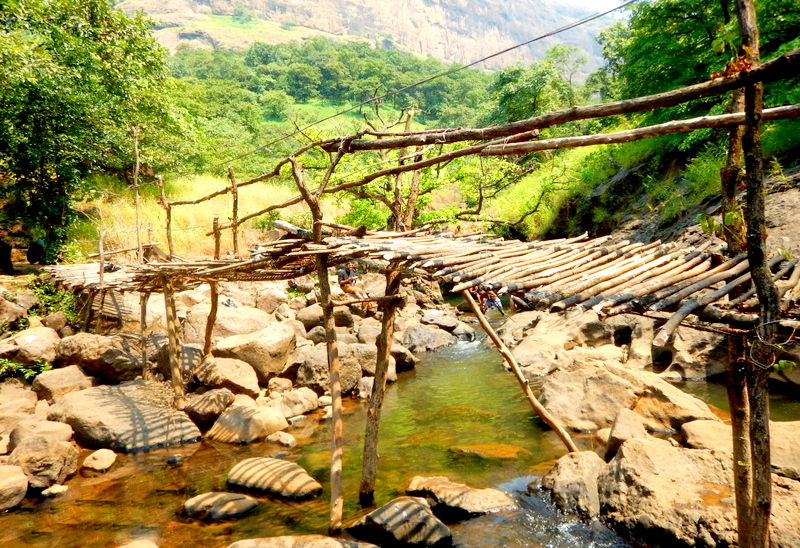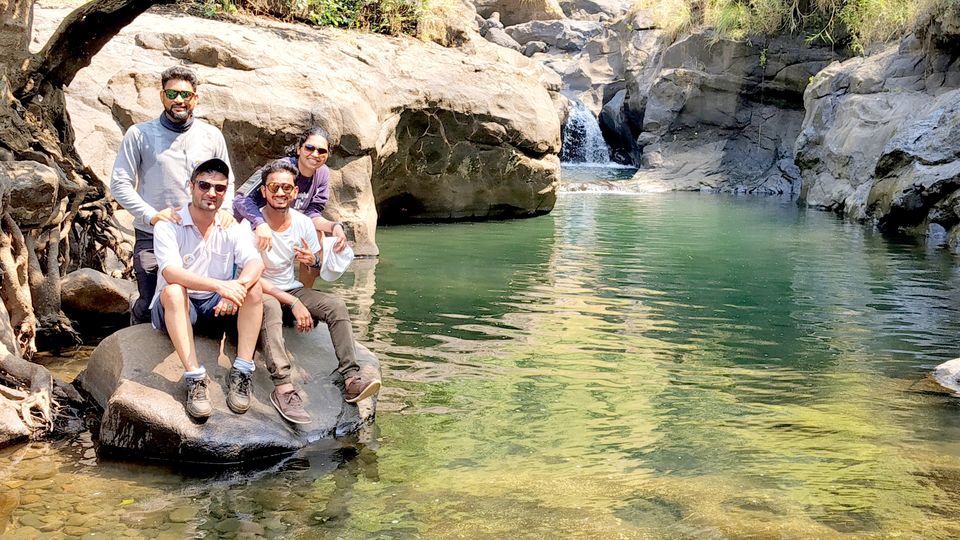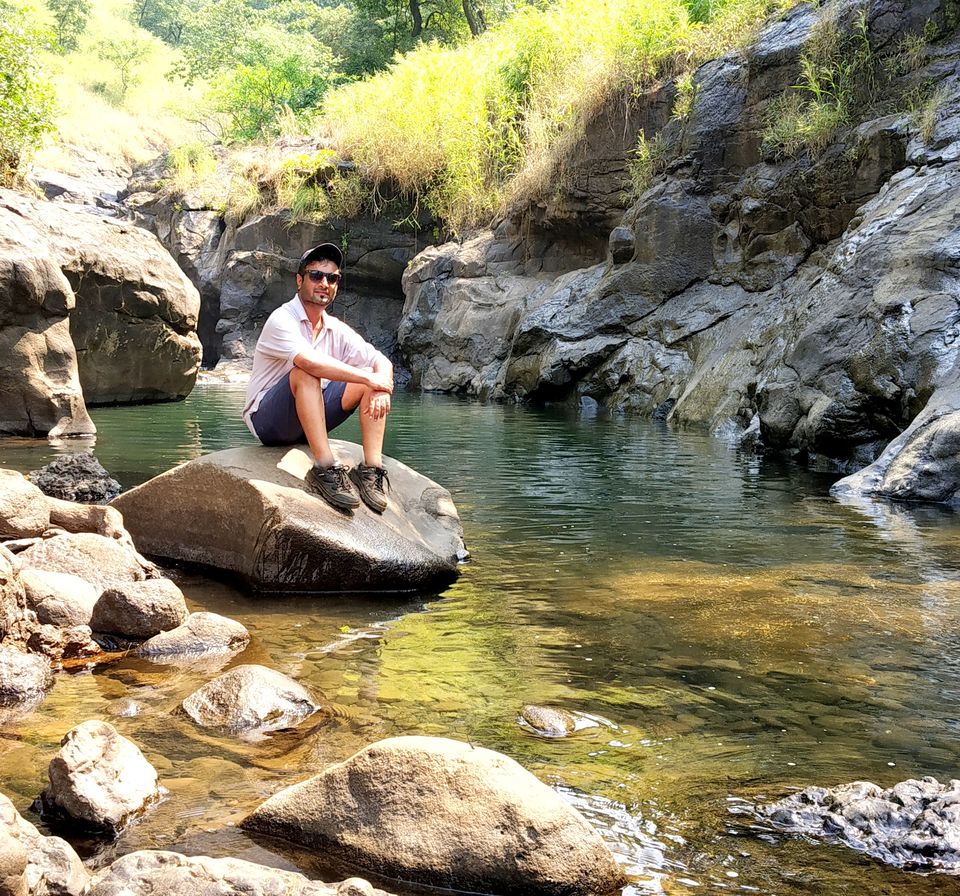 After a walk of 1.5 hours through jungle, the trail starts climbing. Though the climb isn't steep, a good amount of energy is required. You may find small huts selling tea, lemon juice and snacks along the way. This climb is through dense forest, hence little care needs to be taken while maneuvering through the branches. In between we were making sure that we click pictures with the beauty that mother nature had offered us.
Post the completion of the climb, the trail opens to a rocky patch. A 10 min walk through the rocks brings you directly in front of the waterfall which is a breathtaking view to witness!
WOW!! I was speechless. It was so beautiful that my eyes couldn't get enough of it. I had explored the hidden gem of mother nature and it was beyond my expectation. The waterfall was HUGE!!!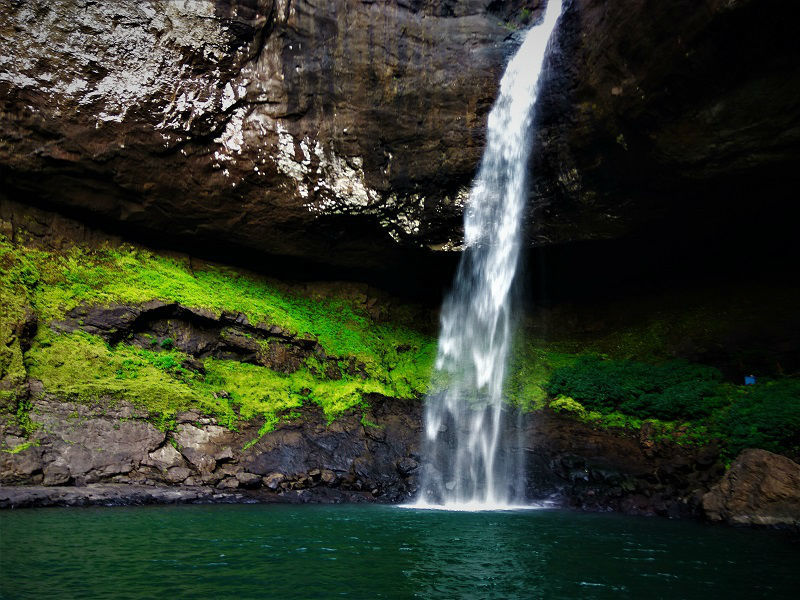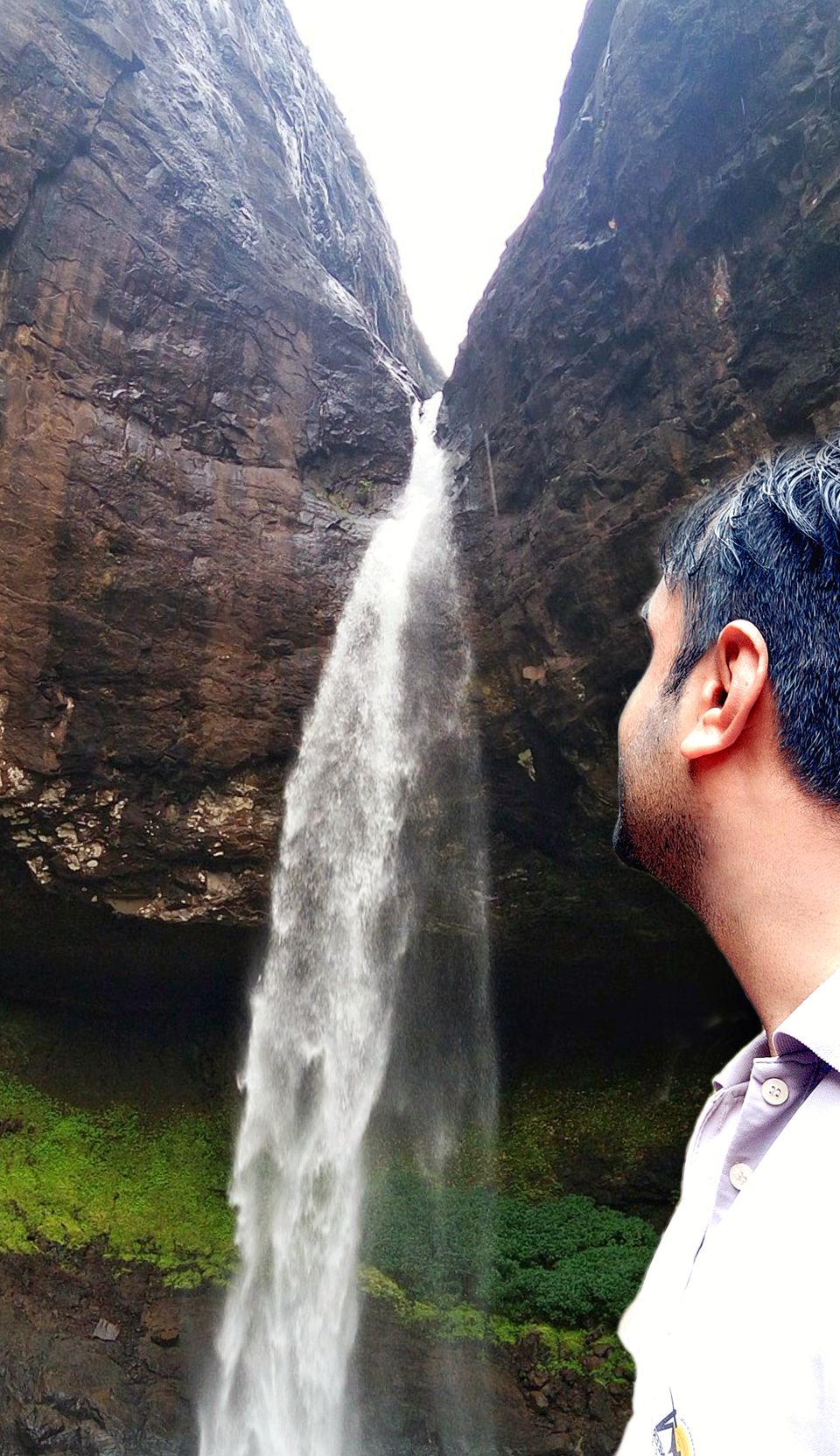 Locals have marked a line of control bisecting the pond. Swimming in the first half of the bisection is allowed. No one can go to the point where the water hits the ground as the depth over there is around 60 feet and there have been incidences of visitors drowning in it.
After doing a trek of 3 hours, the chilled water of the pond and mesmerizing view of huge waterfall was all that we needed. We did photo session long the big rocks adjacent to the pond and made sure to capture as many moments as we can!
I sat there at the bottom of the waterfalls chilling in the pond and watching the magnificent beauty.
We played in the pond like kids and took out pics and slomo-mos as much as we could!
Nobody want to head back to base village from waterfall but as it was 2 PM already, we had to head back and have our lunch. We reached base village at around 4 PM. The returning journey took less time because of known routes. Devkund waterfalls was truly an experience of rejuvenating your soul and having some precious moments of life. Travelers and trekkers should add this trek into their bucket list.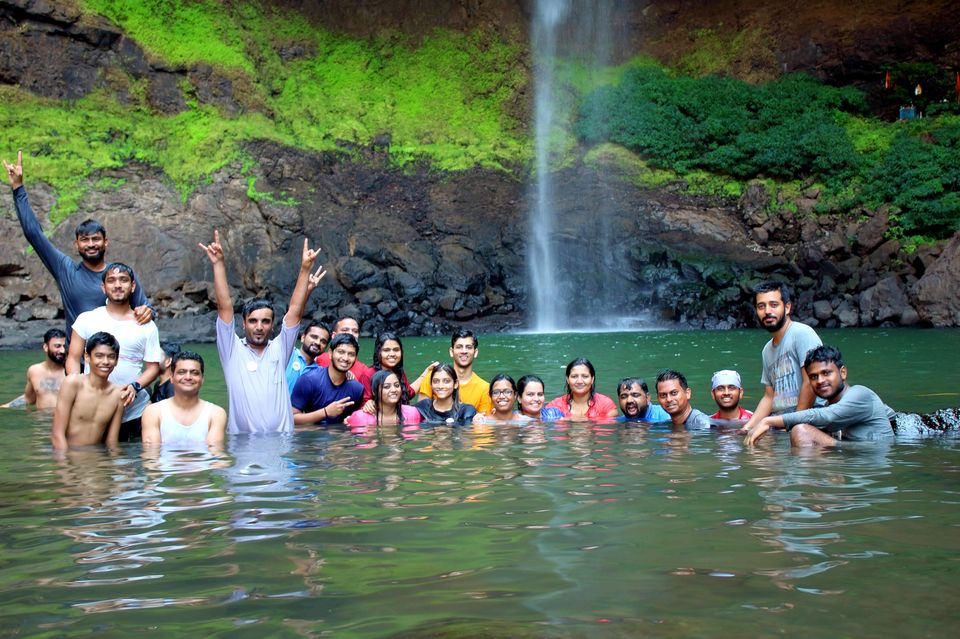 Best time to do the trek ?
It is not advised to do this trek in heavy rains as there are 3-4 patches where water is poured during the heavy rains and you can't cross it without a proper safety. So, it's advisable to do this trek in October to Mid November mostly as we did. This is the best season for this trek.
Trek details:
• Altitude: 2,000 ft
• Distance from Pune: 110 km
• Time taken: 2.5 hours
• Trek gradient: Easy. Flat walk with a few, short stretches of gradual ascent.
• Water sources: You need to carry two liters of water as there is no source in between.
Feel free to reach out to me in case if you want to know more about this hidden gem of Mother nature !