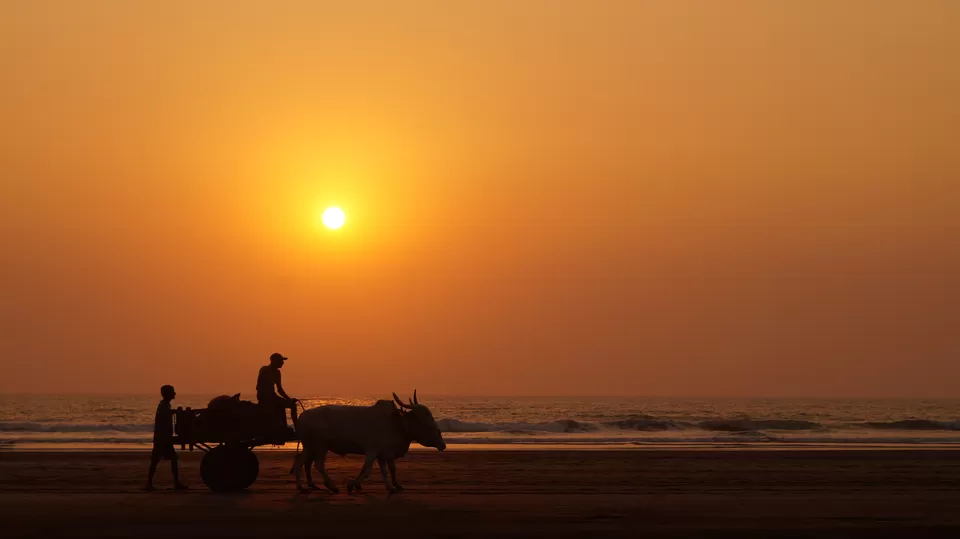 Are you one of those beach babies who is craving for a relaxing beach vacation but the thought of the ever-bustling beaches of Goa and Gokarna keeps putting you off? If yes, then this blog is just for you Read on and I'm sure that by the end of the blog, you would be packing your bags already for your fair share of Vitamin 'Sea'.
Overshadowed by the neighboring heavyweights like Goa and Gokarna, the serene Konkan belt of our country offers an assortment of beaches, cliffs and historic forts. Here's a list of just a few gems, the secret of which Konkan is keeping abreast since long!
Geographical factors making Konkan Belt stand apart:
Konkan Belt stretches all along the Western Coast of Maharashtra, Goa and Karnataka. What gives this region its unique and aesthetically pleasing appeal is the fact that this narrow belt is bound by picturesque Western Ghats on its East and the abundant Arabian Sea to its West. As a result, beaches in Konkan are punctuated with prettily adorned cliffs, offering an exotic feel to the region.
1. Kihim Beach: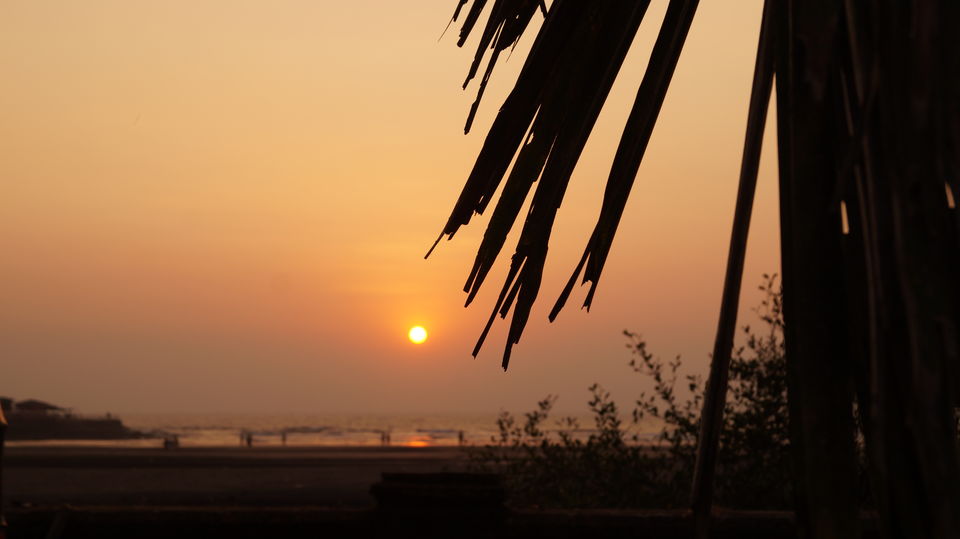 A close neighbor to the popular town of Alibaug, the biggest plus point of Kihim Beach is its proximity to Mumbai. At a mere 2.5 hours drive from the heart of Mumbai city, Kihim makes up for a perfect weekend getaway from the city! (It also garners some bonus points for attracting much lesser crowd than its popular cousin Alibaug!)
2. Harihareshwar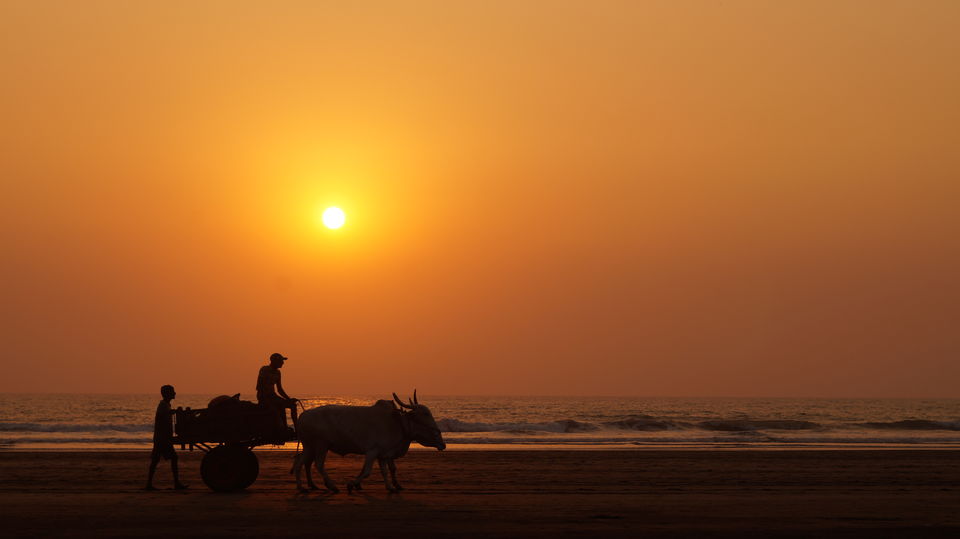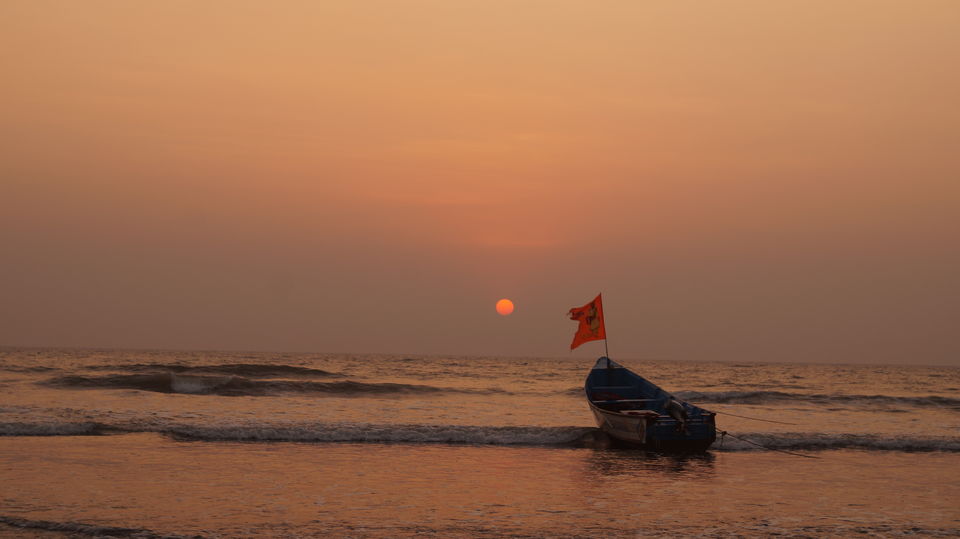 Such is the magic India that tourism and religion goes hand in hand, no matter which state you go to! Harihareshwar is one such recent discovery of mine.
It's a blissful ancient town, lying cozily at the Arabian Sea coast, and hosting the only temple in the entire world, where you will find linga forms of Brahma, Vishnu, Shiva and Parvati together. The town has an authentic laid back Konkan feel to it, which is perfectly sheathed with squeaky clean beaches.
The shallow and lean waters of this beach makes it perfect for a relaxing dip. On popular seasons, you might even find some water sports being carried out on the waters.
3. Murud: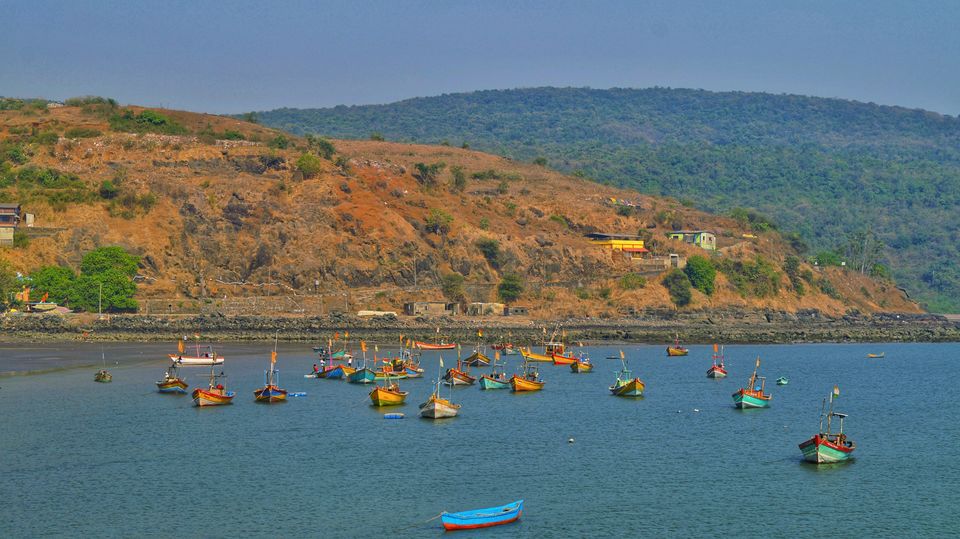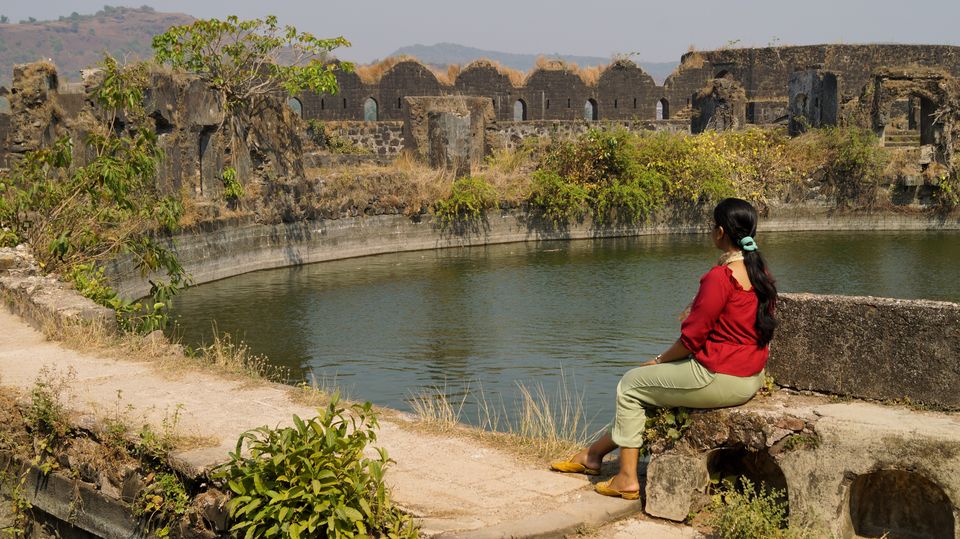 About 150 KM south from Mumbai, lies a sleepy town of Murud, the coastline of which is sprinkled with colorful fishermen boats. This color fest, however, is the not the USP of this town. What makes Murud an absolute must visit is the gorgeous and grand 'Murud Janjira', a historic fort which is perched upon an island in the middle of the sea.
A 15 minute ferry ride away from Murud Beach, this huge Fort has many enigmatic trinkets in its kitty - be it two large fresh water ponds in the middle of saline Sea water, or the 50 tonne Cannon nestling strategically at the top of the Fort to counter any possible attack from enemies!
4. Ganpatipule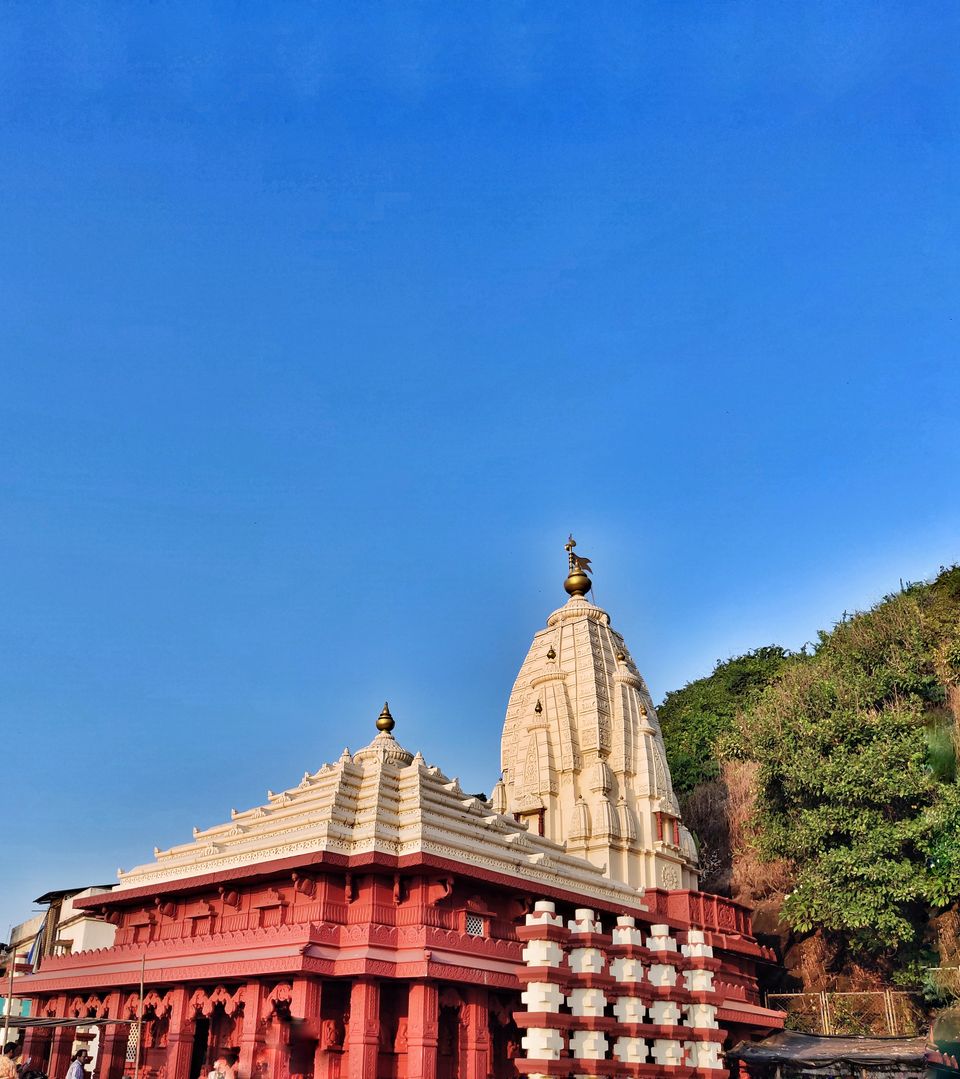 Ganpatipule is a small and holy town, about 320 KMs south to Mumbai. It is famous for the shore temple of Ganpatipule, which is flocked alike by locals and tourists offering their prayers to the Hindu deity of Ganesh. The peaceful aura of this temple, which is serenaded by the constant ebbs and flows of the ocean waves, makes it a great destination for a family holiday. The town has recently come up with a tribal museum, with the name 'Prachin Konkan', which is in the middle of a jungle and makes for a fun visit for the day.
5. Ratnagiri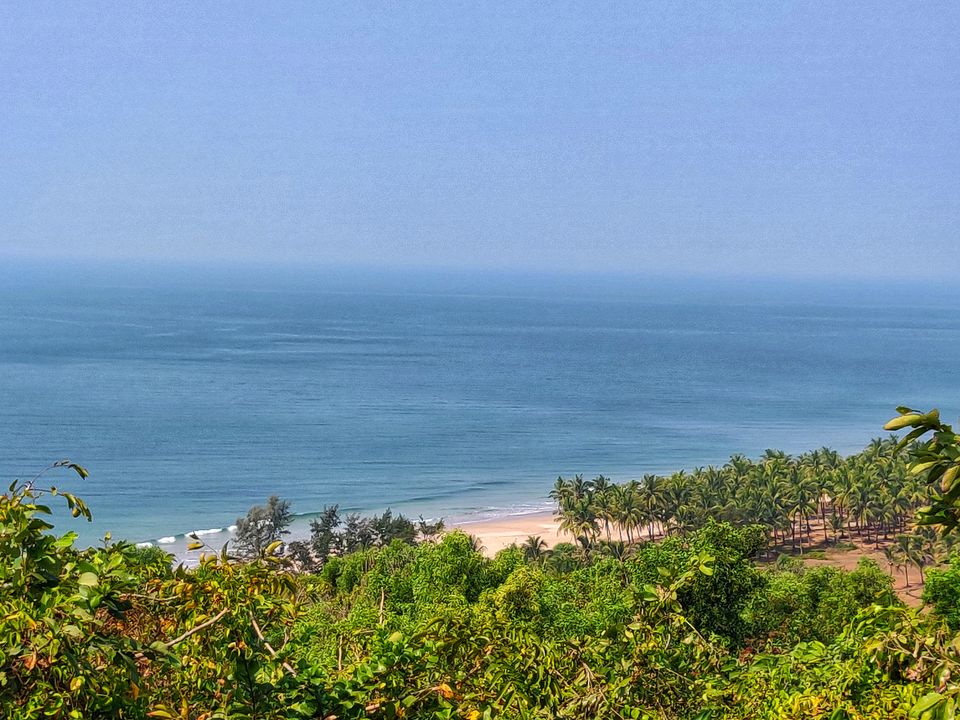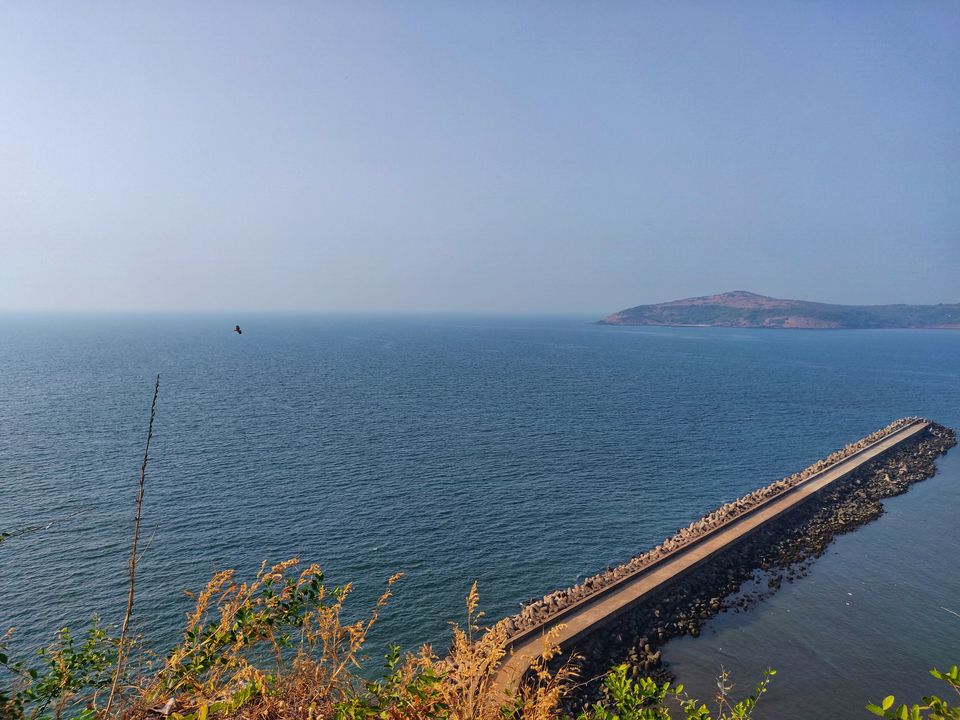 Lying at a mere distance of 50 KMs from Ganpati Pule, the town of Ratnagiri is known all over the country for its mouth-watering Alphonso Mangoes. Well, guess what! Growing juicy and sumptuous mangoes isn't the only jewel that Ratnagiri has in its kitty. The place is crowned with some picturesque beaches along with attractions such as Ratnadurg Fort, Marine Fish Museum and Thiba Palace, a charming old palace turned Museum.
6. Aare Ware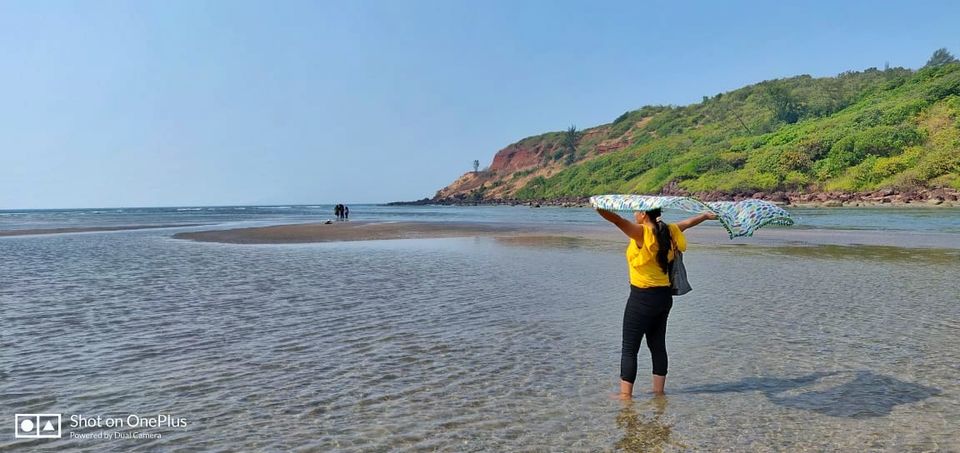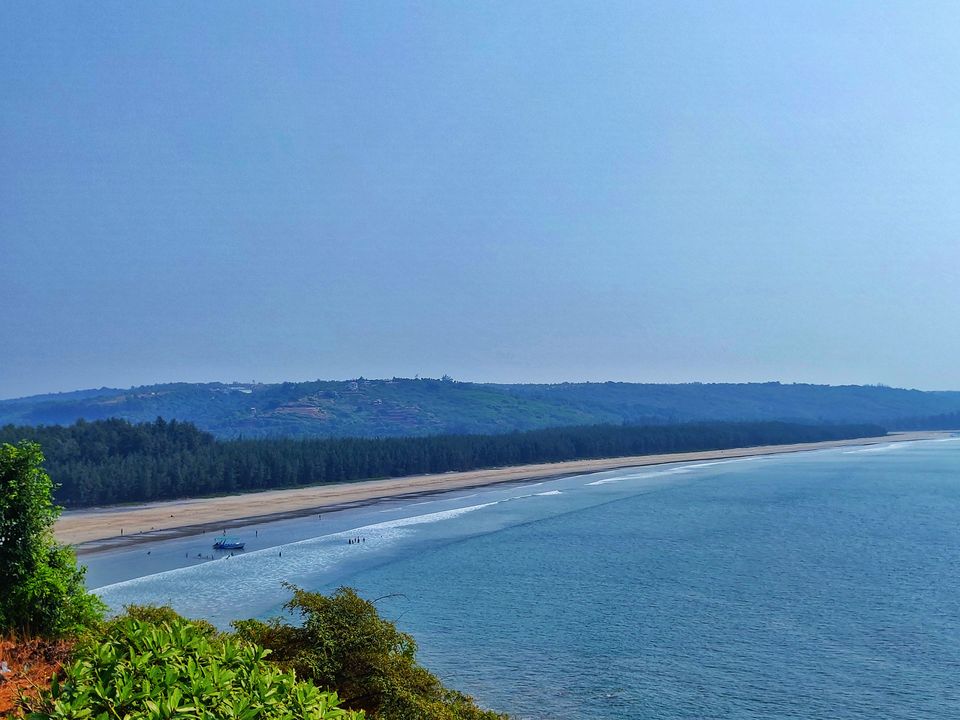 Aare Ware is a tiny beach located comfortably between two cliffs and almost at the middle of Ganpati Pule and Ratnagiri. While on your way from one of these towns to the other, this needs to be a compulsory pit stop, to enjoy saline breeze in your hair as well as an almost completely deserted beach.
7. Shrivardhan: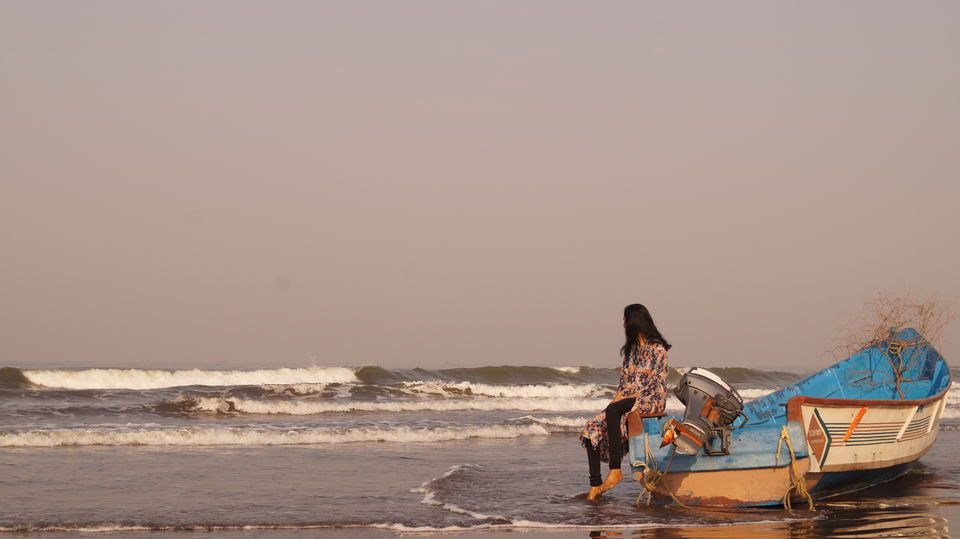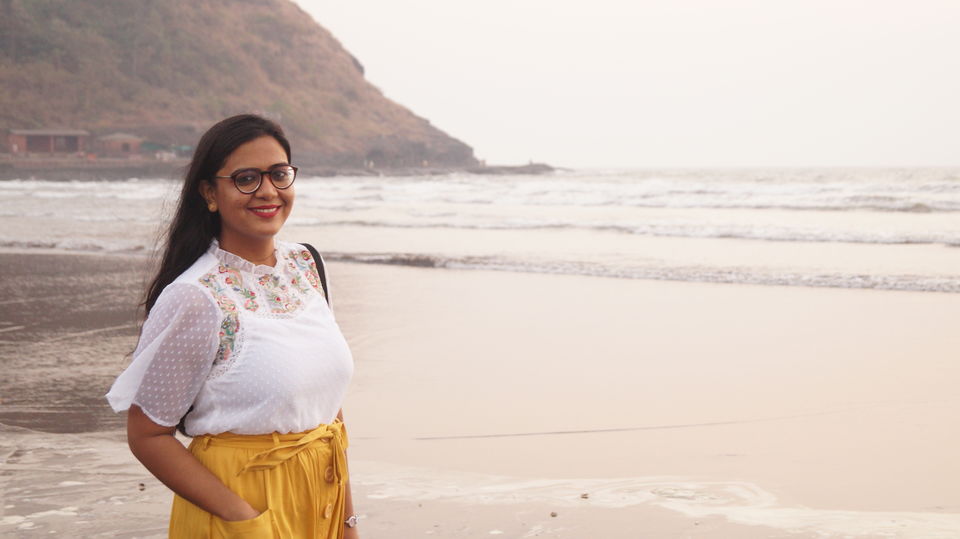 At just a four hour distance from Mumbai, lies this pretty and lesser crowded beach of Srivardhan. The beach is well-developed with benches and walking alleys, which makes watching sunsets pretty comfortable. There's a small chowpatti at the entrance of the beach, where one can find thelas offering gol gappas, bhel puris and sweet corn.
8. Velas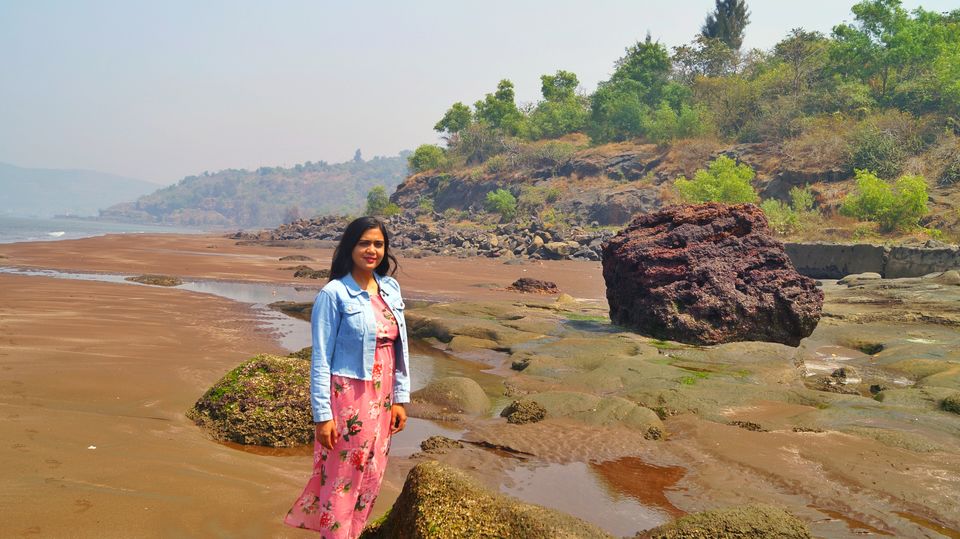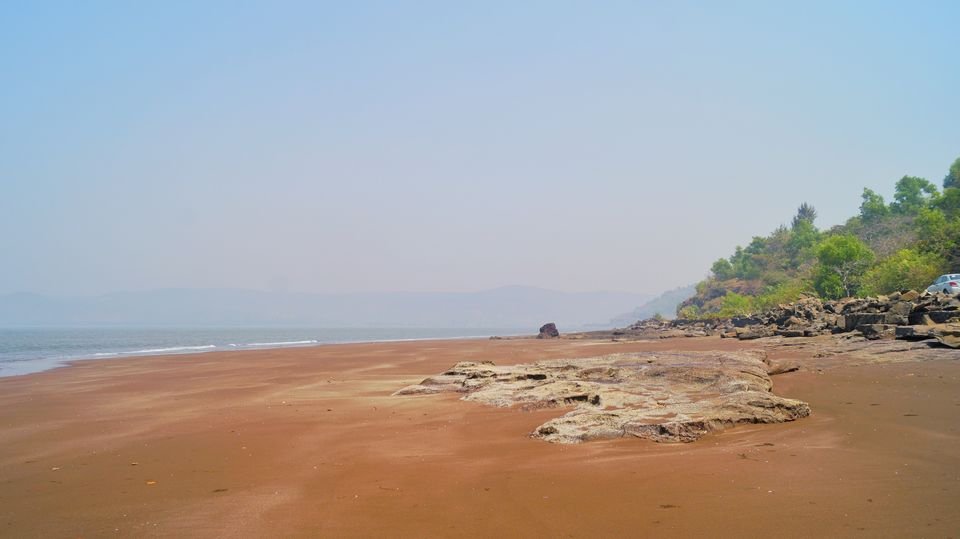 About 25 KMs south to the Srivardhan Town, lies Velas beach, which is steadily garnering popularity owing to the one of a kind 'Oilve Ridley Turtle Hatching Festival', which is hosted here during the March every year. Velas has sparkling clean beaches, and the undulated rock formations at its backdrop give this place an exotic touch.
Pro Tip: If you plan a trip to Velas in March, you might get lucky to watch hundreds of tiny turtles making their way to the sea after hatching. Surely an experience of a lifetime!
9. Tarkarli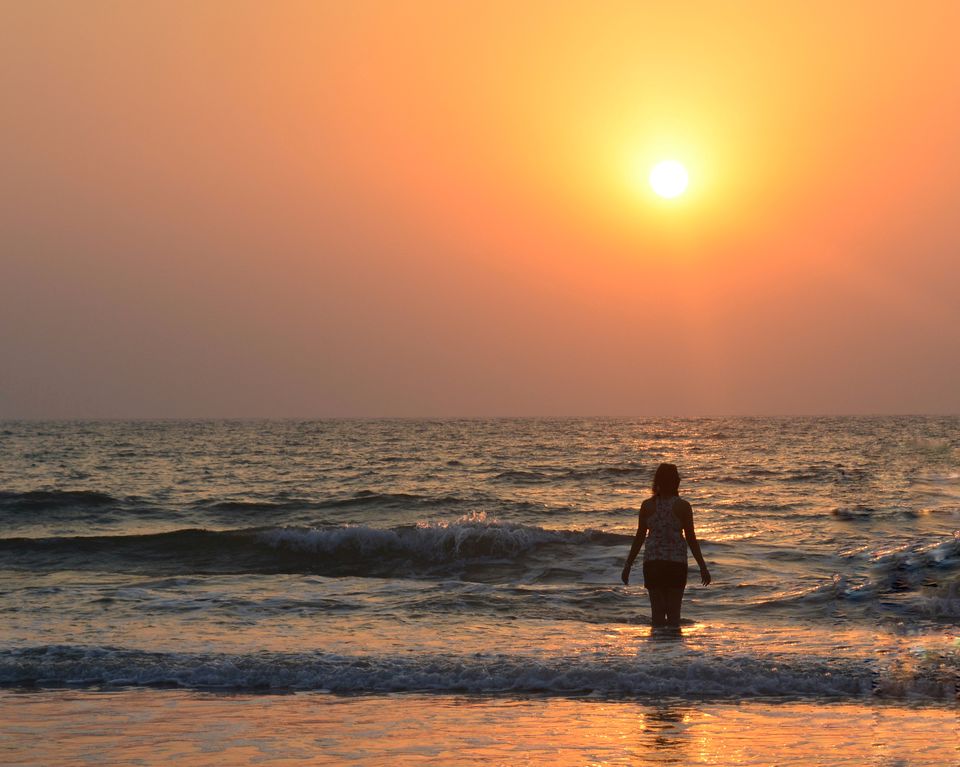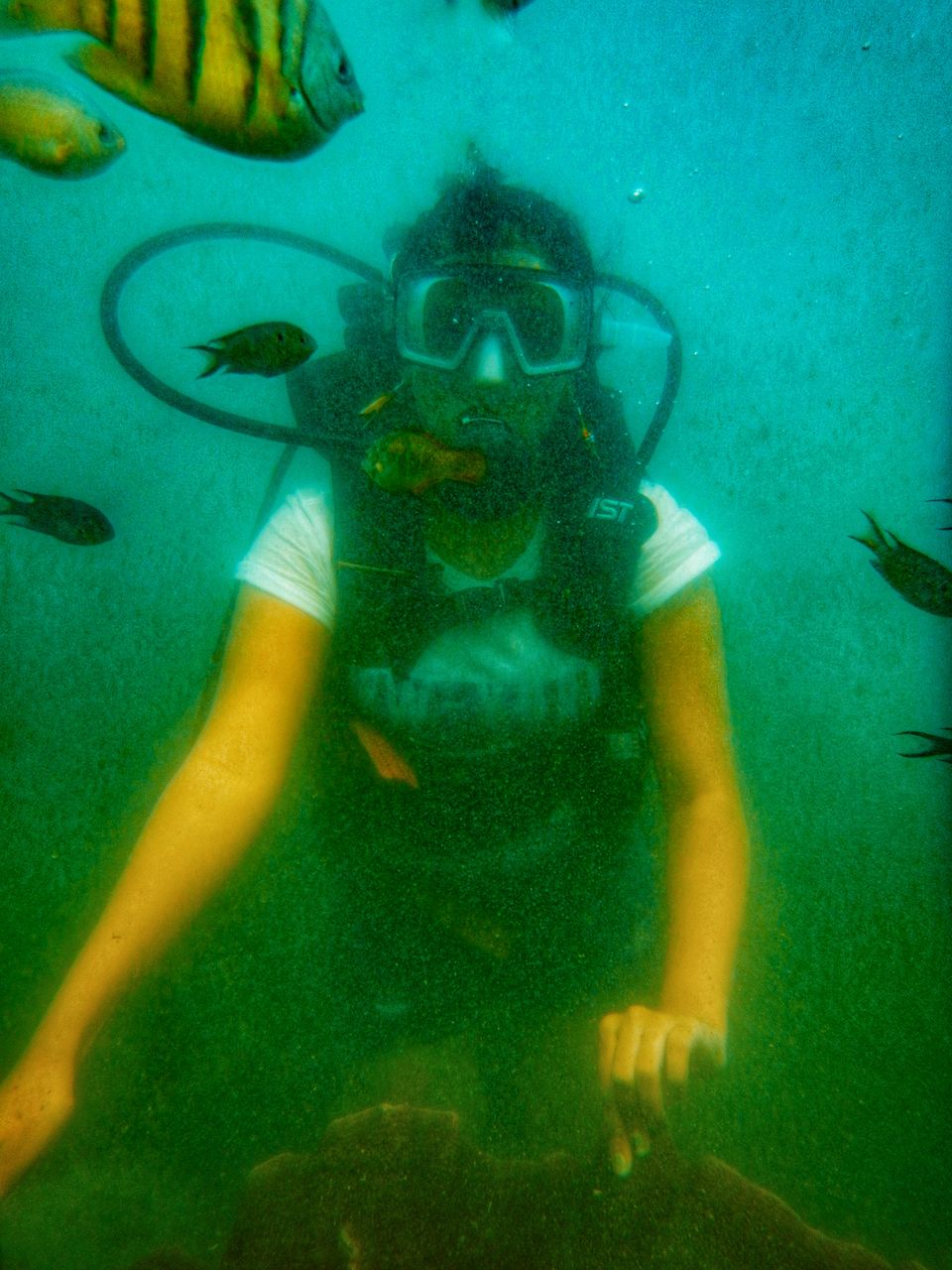 About 500 KMs south of Mumbai, lies in the divine Konkan Belt, a small town called Tarkali. Being blessed with corals within reachable distance from the coast, this place is gaining popularity as Maharashtra's inhouse destination for Scuba diving and snorkeling. Although the waters here are not as blue as that of Andamans, but going for a Scuba trip at Tarkarli will surely, for the time being, quench one's thirst for an under water experience.
Spending long and lazy evening on the peaceful beaches of Tarkarli will make your weekend trip a complete package in itself.
10. Malvan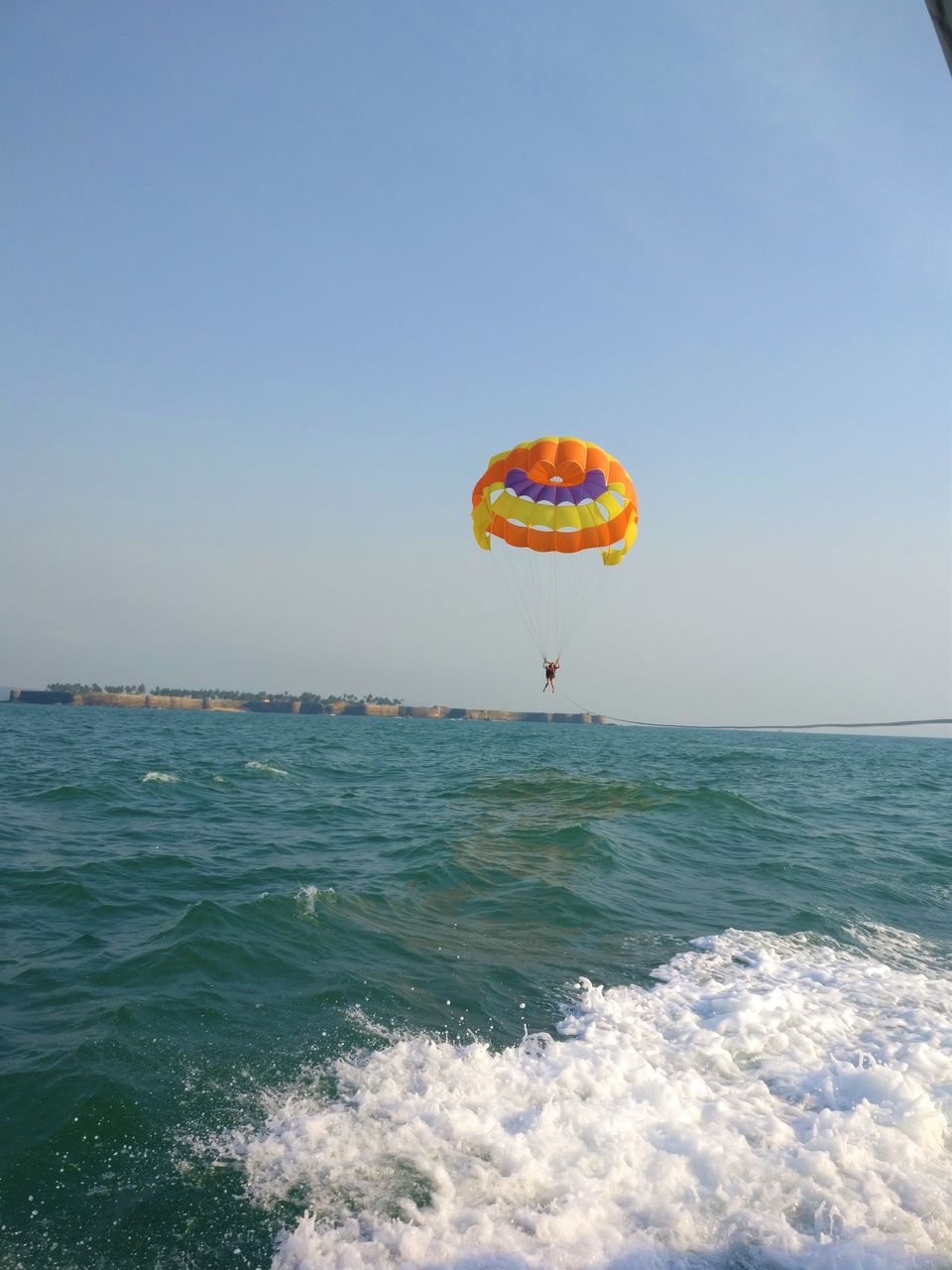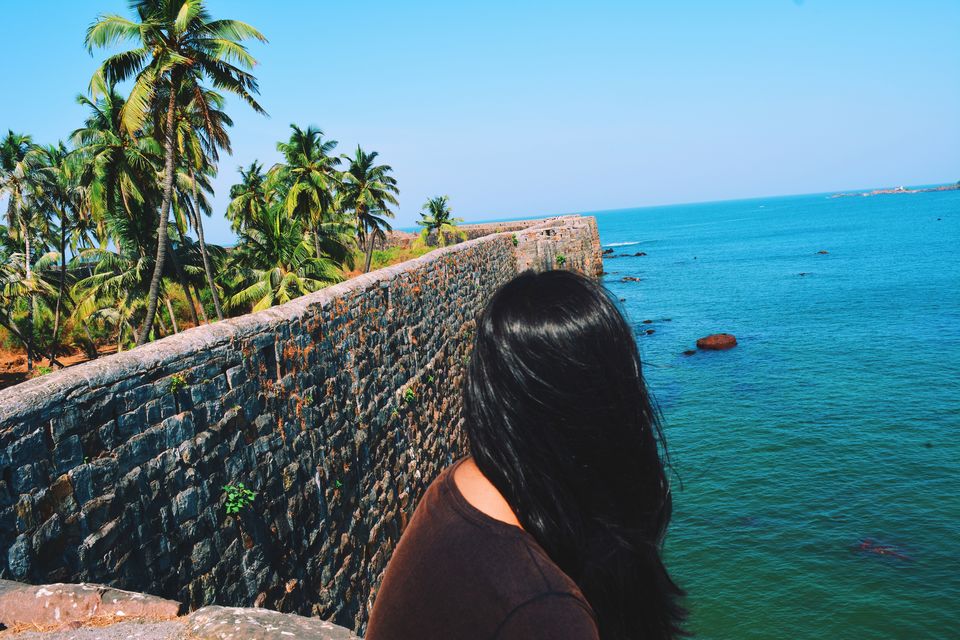 If the idea of thrilling water sports like para sailing, jet skiing, banana ride and the likes instantly makes you think about Goa, you might want to reconsider. Malvan beach, which lies about 500 kilometers from Mumbai has gained popularity among travelers for offering all the enthralling water sports like banana ride, bumper ride, para sailing, jet skiing, etc.
What makes para sailing at Malvan unique is the pretty sight of Sindhudrg Fort beneath you as you are up there in the air. Once you are done with the water activities, you can board a ferry from the beach and visit this historic fort, which is perched atop an island in the middle of the sea.
11. Bhogwe
If you drive along the Konkan belt from Mumbai in the direction of Goa, at the tip of the Maharashtra lies a truly mind blowing hidden treasure. This is Bhogwe Beach, nestling cozily in a sleepy town. The calm this places gives is unfettered and the vibes emitting out of a sunset at Bhogwe Beach is truly unparalleled. There are a few Beachside resorts nearby, for those who would like to stop their journey here, rather than entering the bustling state of Goa.
There are only a few of the gems knitted in the Konkan strings that I have had the chance to explore during my years in Mumbai - and I'm sure there are many more hidden treasures lurking close to these pretty one! Have you visited anymore unexplored beaches in the Konkan Belt that you want others to know about? I'd love to hear about them in the comments below!
Click here to follow me on Instagram, where I share snippets of my travel-tales.
Ready to travel for free? Earn credits and redeem them on Tripoto's weekend getaways, hotel stays and vacation packages.