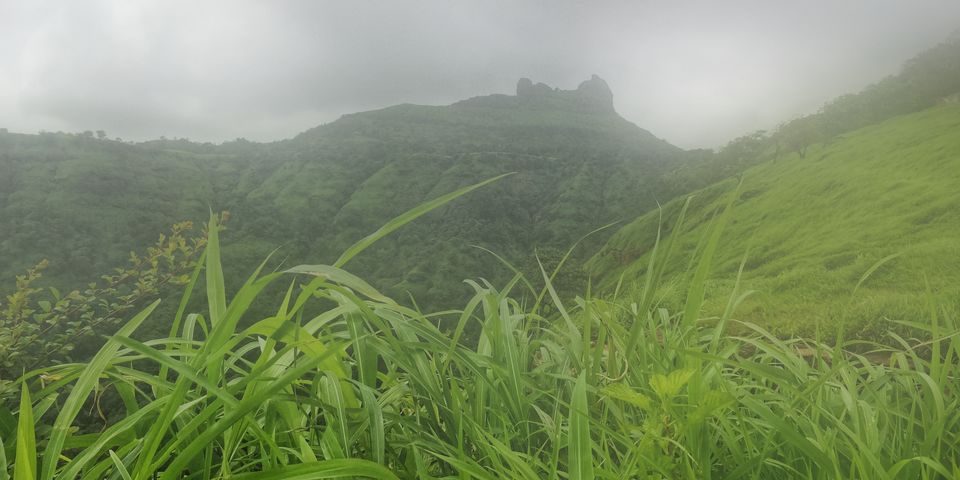 Summary
A secluded village, wilderness, less often used trails, lush green slopes, and a pinnacle that's constantly draped in clouds all this things makes trekking to Irshalgad remarkable.Located between Matheran and Panvel in Maharashtra near Chowk town, trek to Irshalgad Pinnacle is moderate 3.4 kilometre, 2 hour child friendly trail.
How to get there ?
If you are travelling by your own vehicle
You can directly reach Chowk town. Chowk town lies on NH4 that connects Panvel with Karjat. There is parking space available once you cross Morbe dam or you can park your vehicle at Nanivali village.
If you are travelling by public transport
Catch any train from harbour line which goes till Panvel. From panvel station you need to get to the chowk town.
To reach chowk you can either take shared Tuk Tuk/ Eeco (Rs 25/seat one way) or Bus (Rs 20 one way) from Panvel ST to reach at Chowk railway station. It's hardly 15-20 minutes walk from panvel station. We considered shared Eeco as our mode of transport to reach chowk.
Trek Detail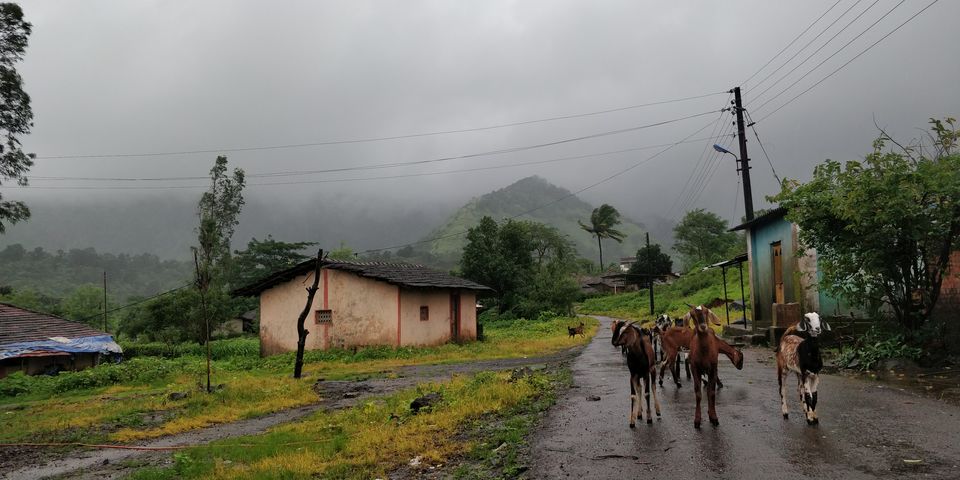 Upon reaching Chowk, enquire locals about Morbe Dam. Once you get past the Morbe dam you will see temple across the road.Take first right from there head on straight and then take first left and keep on walking straight untill you see the base. The first 500 metres of this trail are flat and this brings us to the base of a ridge.
you have to cross zigzag trail to reach the top of the ridge (One of the best spot to click the pictures !) from where you can enjoy awestrucking view of the Morbe reservoir. Along the way you will come across two-three small huts where people from nearby village sell Tea,Water,Lime Juice etc so don't worry if you forgot to take enough water supply with you !
Follow trail untill you find a temple of local deity onto your left. The approach to the Irshalgad pinnacle and plateau is on the west. Hence from the temple, follow the trail that leads to west-east axis.
once you get past this trail surrounded by somewhat dense short trees you will come across Irshalwadi village. It is so peacefull and i couldn't believe but people actually live there. If you are coming from urban area like mumbai then you will surely feel like you have stepped back in time. Kutcha houses made up of mud and bricks, children running and chickens gawking around it is simply beautiful.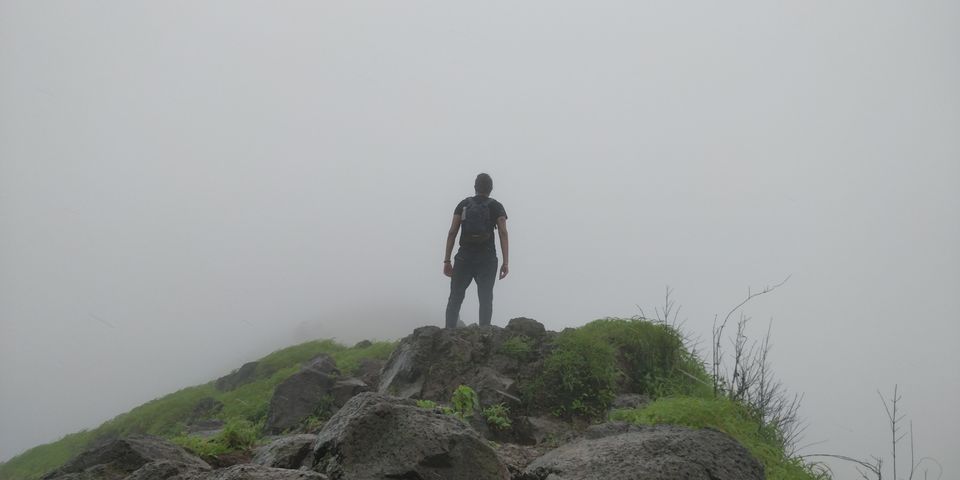 It will take around 20-30 minutes from there more to reach the rocky patch where you need to climb it in order to see the pinnacle.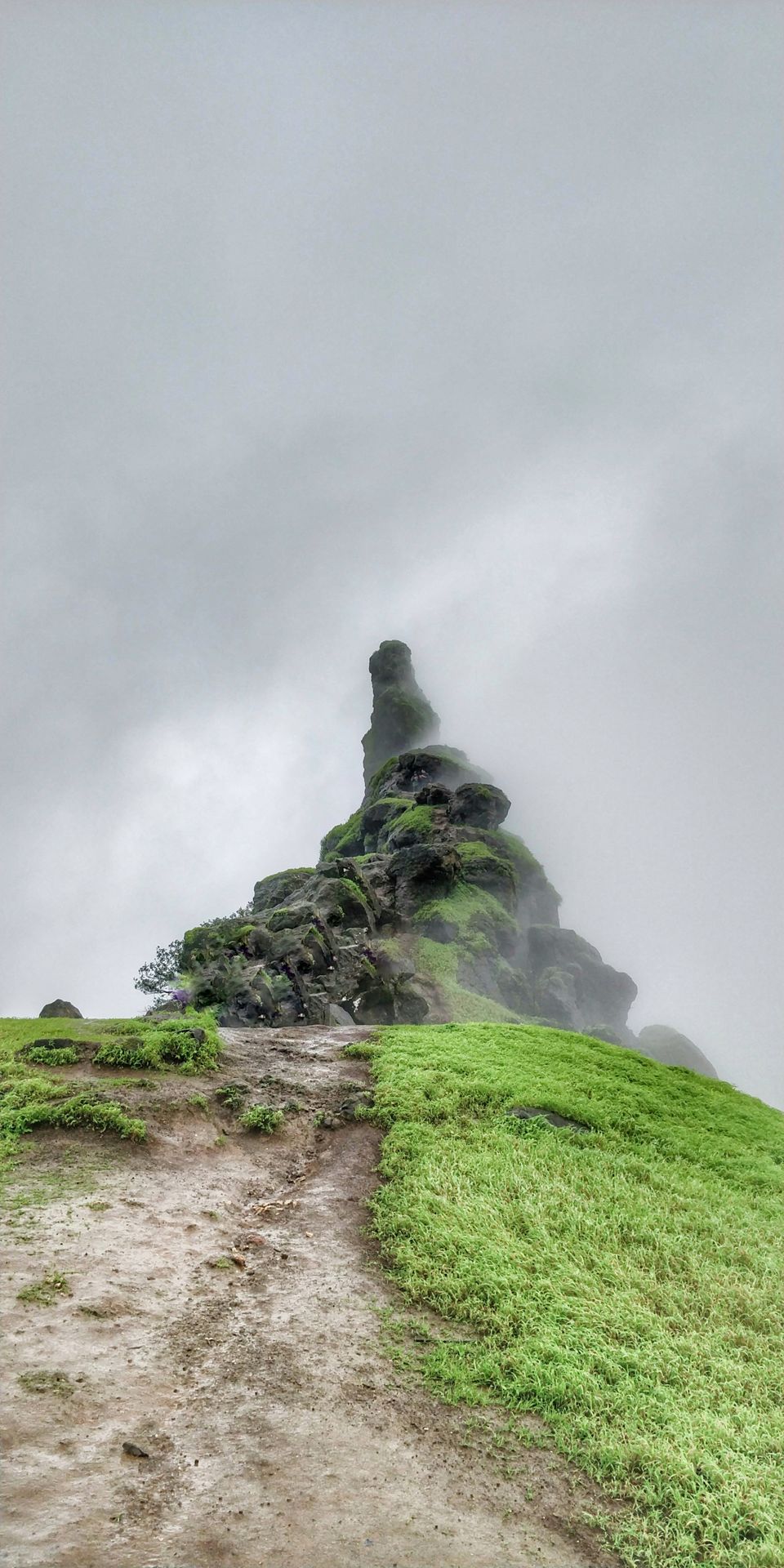 The pinnacle can be ascended without any protection. Nevertheless, i do not recommend this climb, especially during monsoons (though monsoon is indeed the best time to visit this place !).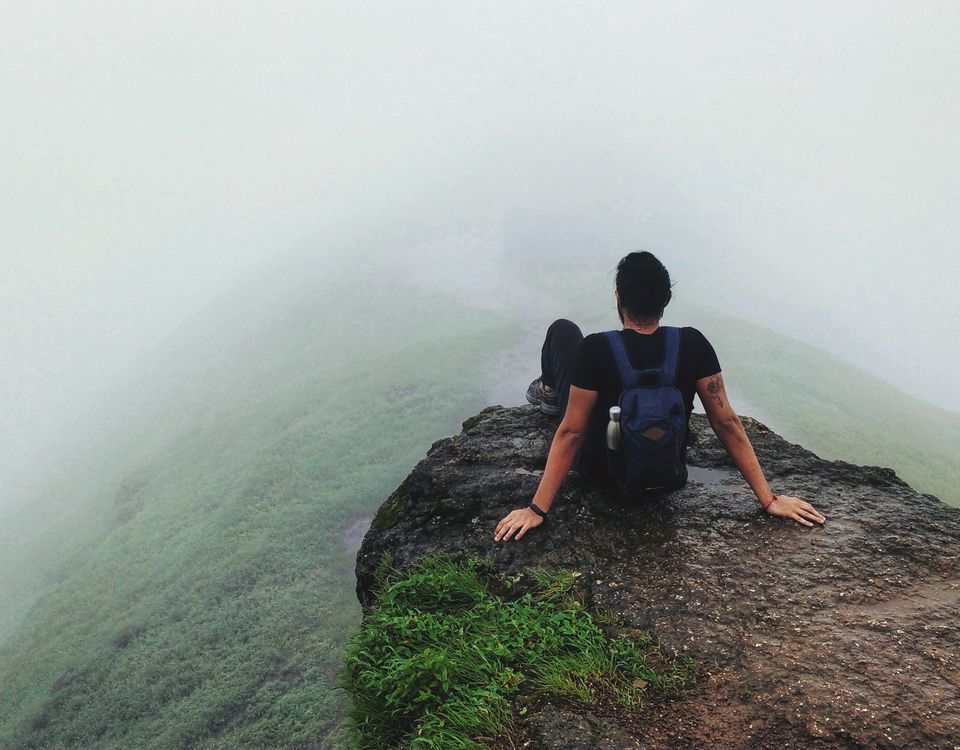 To enjoy better view I recommend to sit on the right side of the top. Just Relax , unwind & soak in the calmness with majestic view of lush green slopes and Morbe reservoir.
Things that should carry along with you :
1) At least 2 lt. of water/Glucon-d to keep you hydrated,
2) Dry fruits, Chocolates to give you energy
So here you go with all the necessary details to trek to Irshalgad. Feel free to contact me, If you have any queries. And remember to come back here and tell me about your experience I bet you'll have something to say !