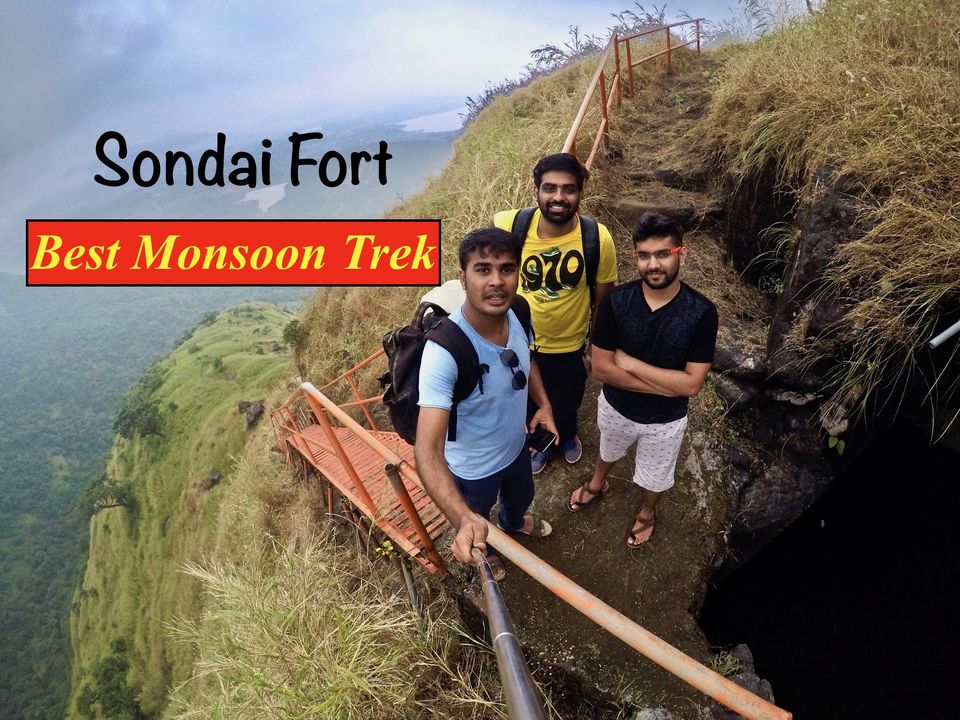 Once again an awesome SUNDAY!!! As usual we woke up late just to realise how good the weather was but weren't sure where to go. Since we were already late for a trek, we decided to hop on an easy trek near Mumbai.
Sondai fort although not a popular trek near Mumbai is nearly 60kms from Mumbai on the Karjat-Chowk highway and offers a beautiful view of Morbe Dam, Prabalgad, Irshalgad, Rajmachi, Songiri forts and Matheran mountain range which was used as a watch tower.
Finally we started our trek at 3:00 PM and were blessed with a pleasant weather. As we hiked up the weather became cool and cloudy.
With Achal and Rohan by my side we had conquered the top around 4'clock easily, The topmost point of which has an idol of Sondai Devi. Beautiful view of Sahyadri ranges won our hearts.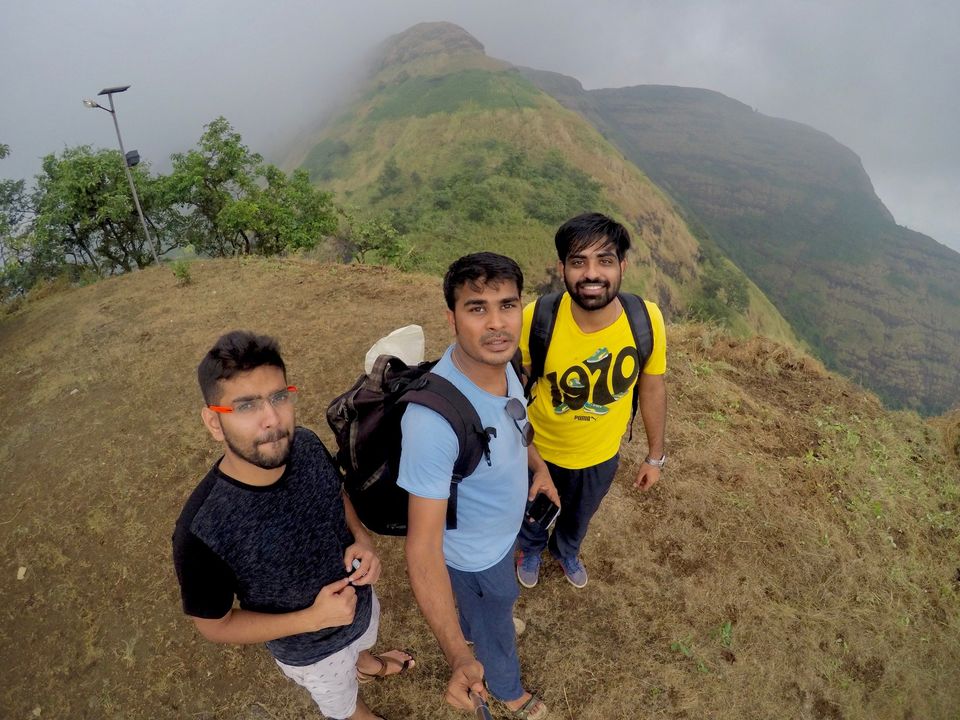 The base village of Sondewadi stands on a considerable height and can be reached by autos from Karjat. On the way to sondewadi there is a beautiful backwater landscape of morbe dam where we enjoyed for almost an hour.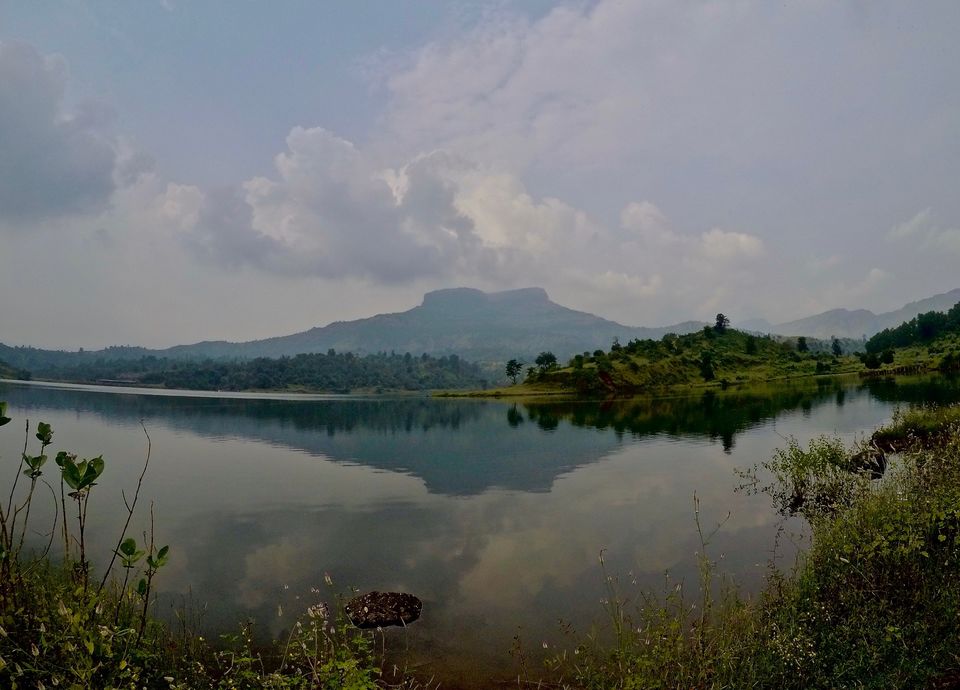 Two water cisterns were spotted on the way with no potable water. One can reach on top with the help of 2 ladders which are kept there. Further there are carved steps in the rocks.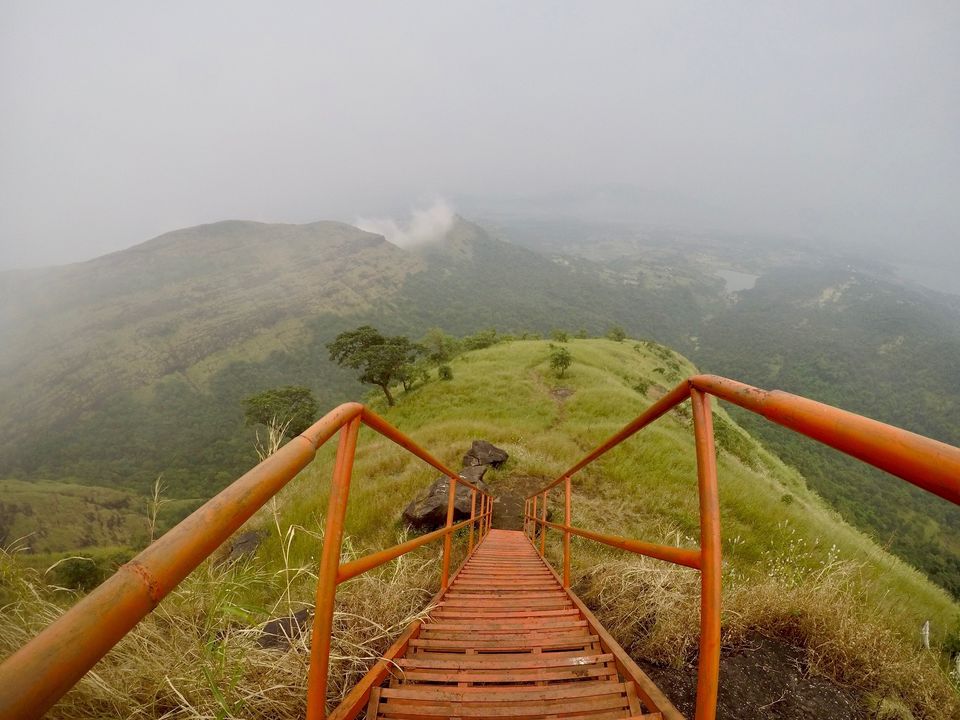 The day ended with an amazing sunset where orange and blue color lit the sky at same time. Hope you guys enjoy my video. The video was shot on GoPro Hero 5 Black.