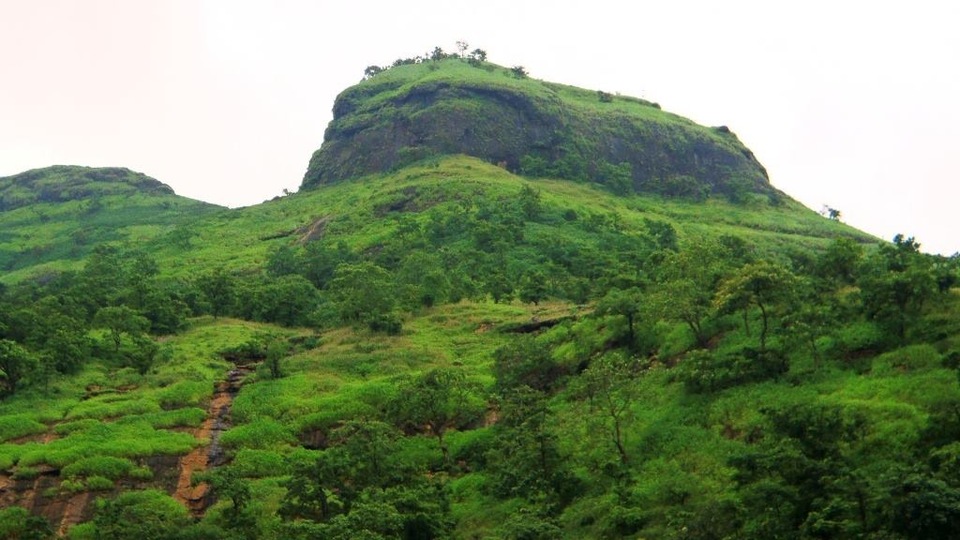 How many times has it happened to you that you met some strangers and you went on a trip or a trek with them? That too within a month?! Now here I am not talking about some group of 5 to 6 strangers, I am talking about a hefty group of 30 people who met and within a month went for a wonderful trek.
After the whole first semester was conducted online, we started off with our second semester in offline mode. Coming out from the cocoon of the covid-19 pandemic, I was excited to meet the people in person whom I just knew on WhatsApp and in the virtual windows of Google Meet.
So the day was the 14th of February when our offline lectures started. But honestly, I was more interested in knowing the people around me, rather than the lectures which were being conducted.
It was in the break that we all met in the college canteen and introduced ourselves to each other. And don't know how but all of us started vibing together really well. Within the next couple of minutes, one of us said, "Let's plan a trip somewhere." All of us present there were in for this plan. So after a couple of days, it was decided that we will go to the 'Sondai Fort' for a trek.
Let me tell you a couple of things about the Sondai Fort. It is located in Karjat and is 9km away from Karjat railway station. Now, you might wonder where this fort gets its name from?! The name Sondai is derived from the idol of Sondai Devi which stands at the topmost point. There is a small village at its base known as Sondewadi. From the top, you get a magnificent view of Morbe Dam, Prabalgad, Irshalgad, and the Matheran mountain range. It is said that this fort was used as a watchtower to protect the trade routes. At the top, the villagers have installed two iron ladders to make the climb easier. The trail is easy as it takes around an hour to reach the top. It can be slightly challenging during the monsoon as the rock steps become slippery.
So, where did we leave... Yeah, so it was decided that we were going on the trek on the 26th of Feb and you won't believe that almost half of the class signed up for it and showed up on the day of the trek without even a single one pulling out of it.
It was then decided to catch up on the first train in the morning which was at around 4:53 am that will take us from Panvel to Thane and then from Thane will we be boarding another train for Karjat. Again to everybody's surprise, every single one of us boarded the same train, the same compartment without a single one missing the train, and that to from different stations. The coordination was really on the mark.
Then, we got down at Thane and started our journey towards Karjat. It took us about 1hr 30mins to get down at Karjat railway station. From there we went to a nearby shop and had our breakfast (idli, vada, chutney, and sambar) with a nice cup of hot Chai.
Now as mentioned above from Karjat railway station the distance to reach Sondai Fort is 9km. So, there are cabs outside the station but, the fare that the driver demanded was near about 2k rupees per cab (which was obviously on the higher side) and we needed 4 of them. So, after a bit of bargaining, the cab drivers agreed on 1.2k per cab. We all sat in our respective cabs and started our journey.
On our way, we got to see the Morbe Dam and the Matheran Hill Station.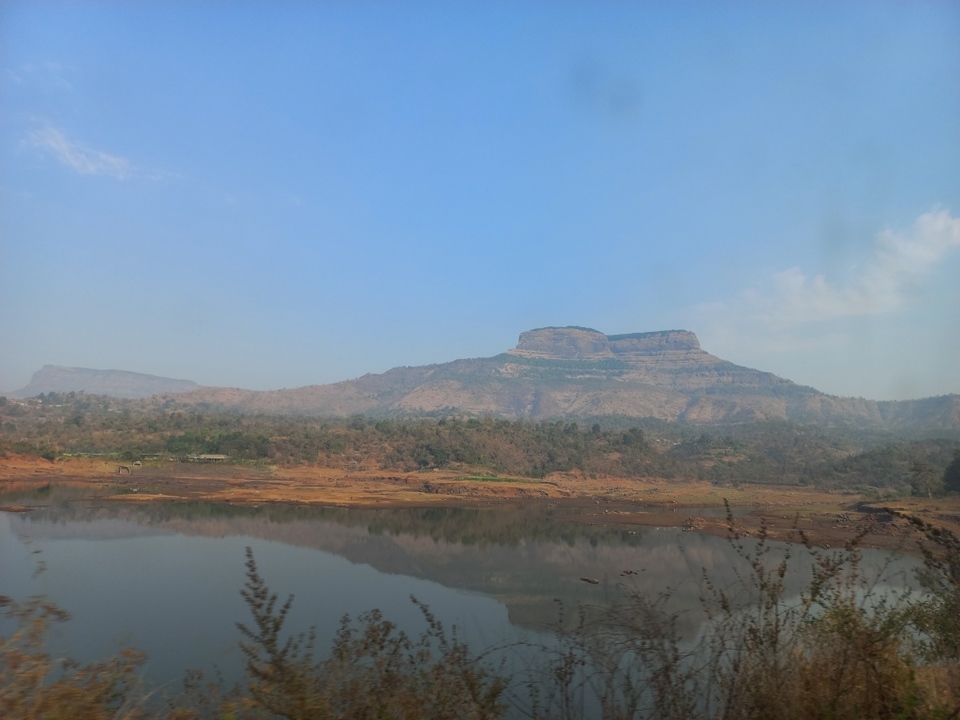 We all got there in about 30 mins and started ascending. Let me tell you the trail is not that hard and you can easily reach the top within 45mins to 1hrs. But, it won't be fun to just keep walking and walking. So, listening to songs, clicking pics, taking short breaks once in a while, and doing some "bakchodi" (Unfortunately, English doesn't have a word that can express that feeling or level of mischief) we reached the top after about one and a half-hour.
Once you reach the top you will find a small temple of Sondai Devi under a tree, and if you ask me, in that scorching afternoon heat that tree was our savior. We sat under the tree ate our snacks, re-hydrated ourselves and put on some old 70s, 80s, and 90s hits, and rested there for about another hour or two.

After a while, we decided to descend, and as soon as we descended we again took asylum from the sun, in a hut at the foothill of the fort.
During that time we made another plan as we had time to spare. We decided to visit the Morbe Dam. We called our cab drivers and they agreed to drive us there.
It was there that we clicked this amazing group photo.
A couple of minutes later we reached Karjat railway station. But wait, do we call it a trip if it has no adversity in it?!! So, what happened was, one of our friends forgot his bag at the Dam. And it was like about 20 mins far from the station. He somehow convinced a driver to drive him to the Dam. To his relief, when he reached there the bag was still there with everything in the bag as it is.
When he got back, all of us boarded the train and started our journey back home.
So yeah, I guess this is it. It was one heck of an experience with all of these guys who knew each other just on Google Meets and WhatsApp groups. But as it is said: "A stranger is just another friend you haven't met."
If you have made it here, then thank you so much for reading.
Take Care.