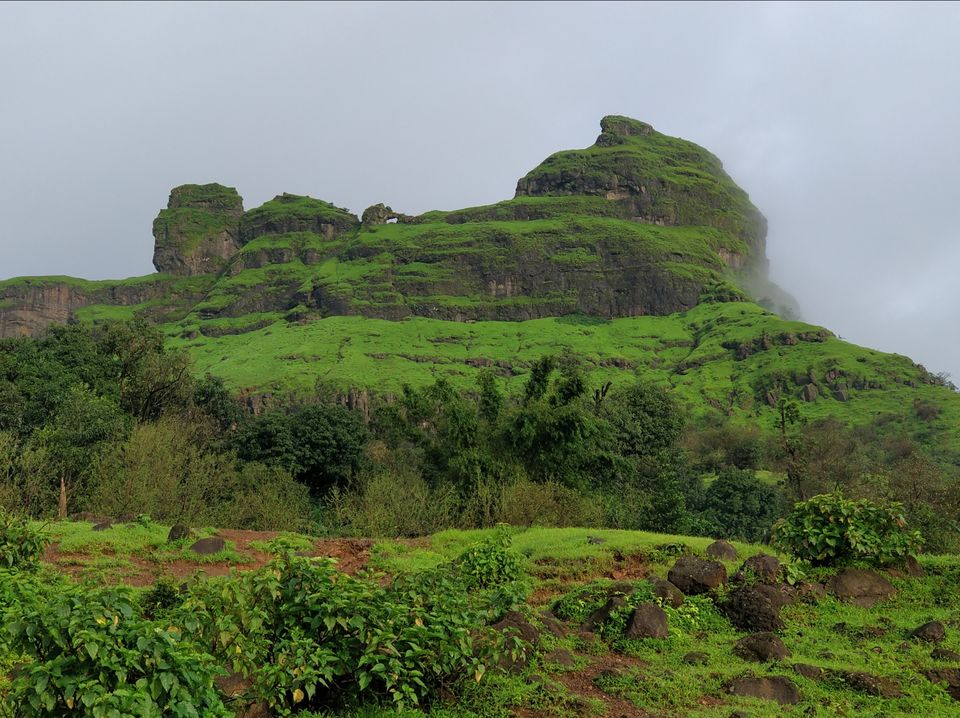 Irshalgad - A Pinnacle not a fort which is located in between Matheran and Panvel in Maharashtra. It is a sister fort to Prabalgad. The altitude of the trek is 518 mtrs till the rock cut called Nedhe. The area of the fort is not as large as Prabalgad but there are several water cisterns cut from the rock.
History
The name Irshalgad itself is a misnomer, Irshalgad is actually a pinnacle and not a fort. It hardly comes across anywhere in history. It may have been used as a watchtower to look after the area between Manikgad and Prabalgad. In May 1666, Shivaji Maharaj conquered the region of Kalyan and Bhiwandi, up to Rairi. Irshalgad, must have come under the Maratha rule at that time. It is the neighbour to Prabalgad. (Information Source : MTDC)
Geography
Irshalgad is a pinnacle and it can be easily made out because of it's distinct shape from the Mumbai Pune Highway. There is a water tank on the route from the Irshal plateau to the peak. The most important characteristic of the fort is the "Nedhe" which is a natural rock cavity formed because of wind erosion. There is a water tank and a cave next to the Nedhe. This water is suitable for drinking. The pinnacle needs to be climbed with the aid of rock climbing equipment. From the top we can see the forts of Prabalgad, Matheran, Chanderi, Malanggad, Karnala and Manikgad.
How to Reach
Nearest town located is Chowk which is on NH4 Mumbai - Pune highway. One can reach to chowk via train or road. From Chowk the base village Irshalwadi is around 3Kms. When going to the base village we can see the Morbe dam to right side of us which is having beautiful views and a perfect photographic spot. From Irshalwadi trek to the Irshalgad Pinnacle starts which takes around 3 to 4 hrs to reach the Pinnacle.
Our Journey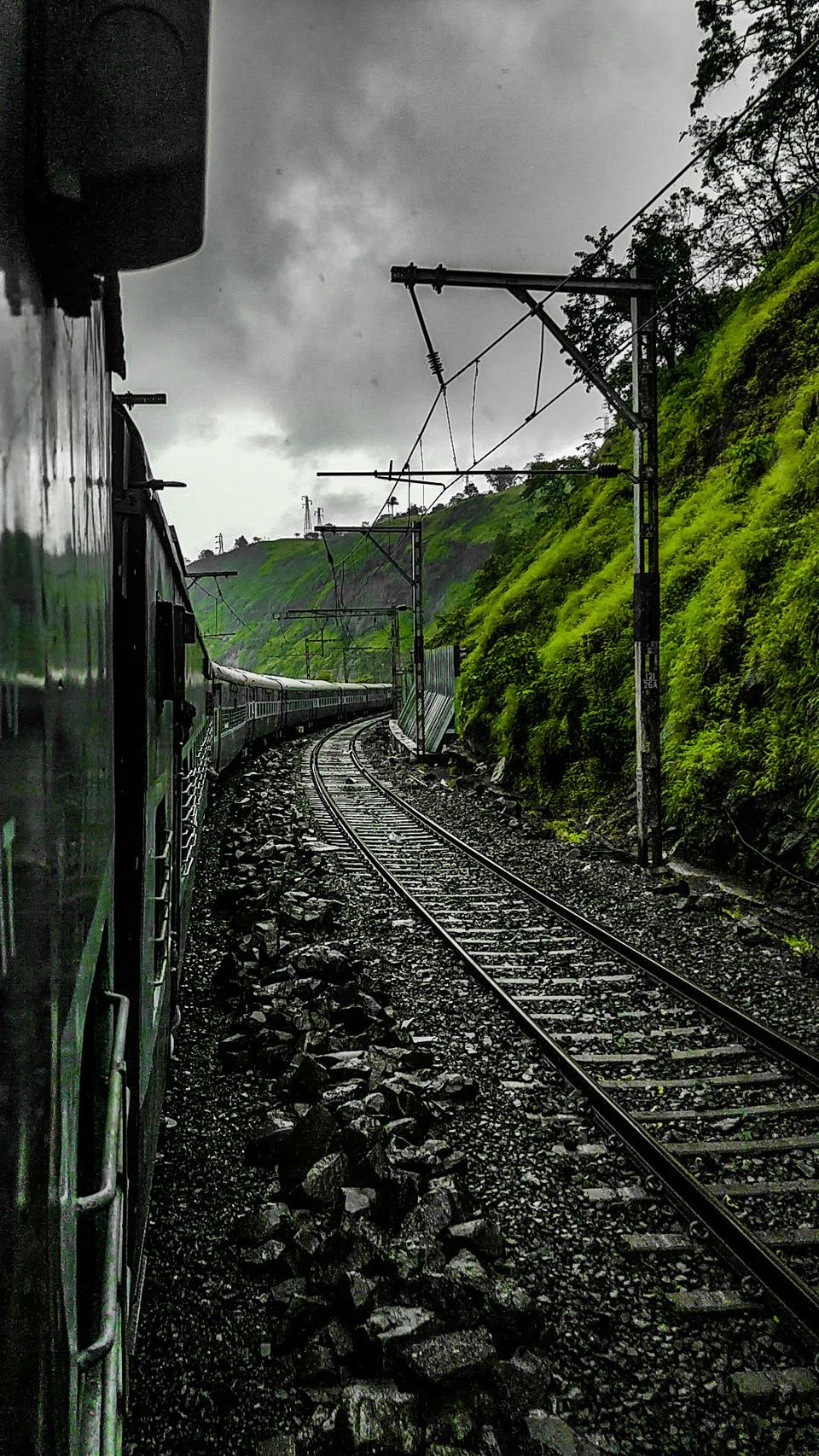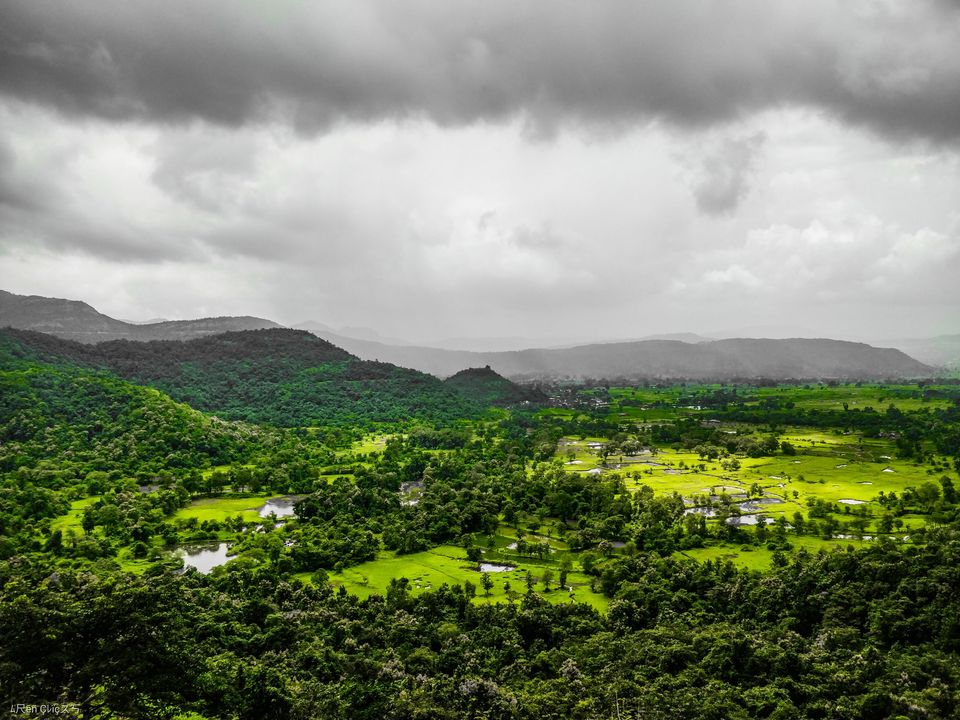 We started from Hyderabad on Friday night (Mumbai Express) and reached Karjat by 12:15 Pm on Saturday where train got delayed by an hour. We had our lunch and got into hired vehicles, Started journey towards Irshalwadi.
Reached Irshalwadi around 2 PM, Had a brief instructions session and started our trek. It's a straight and simple trail one can easily follow to the pinnacle. No need of guide for this trek as there are no deviations in the path. The views are mesmerizing across the way till to the top.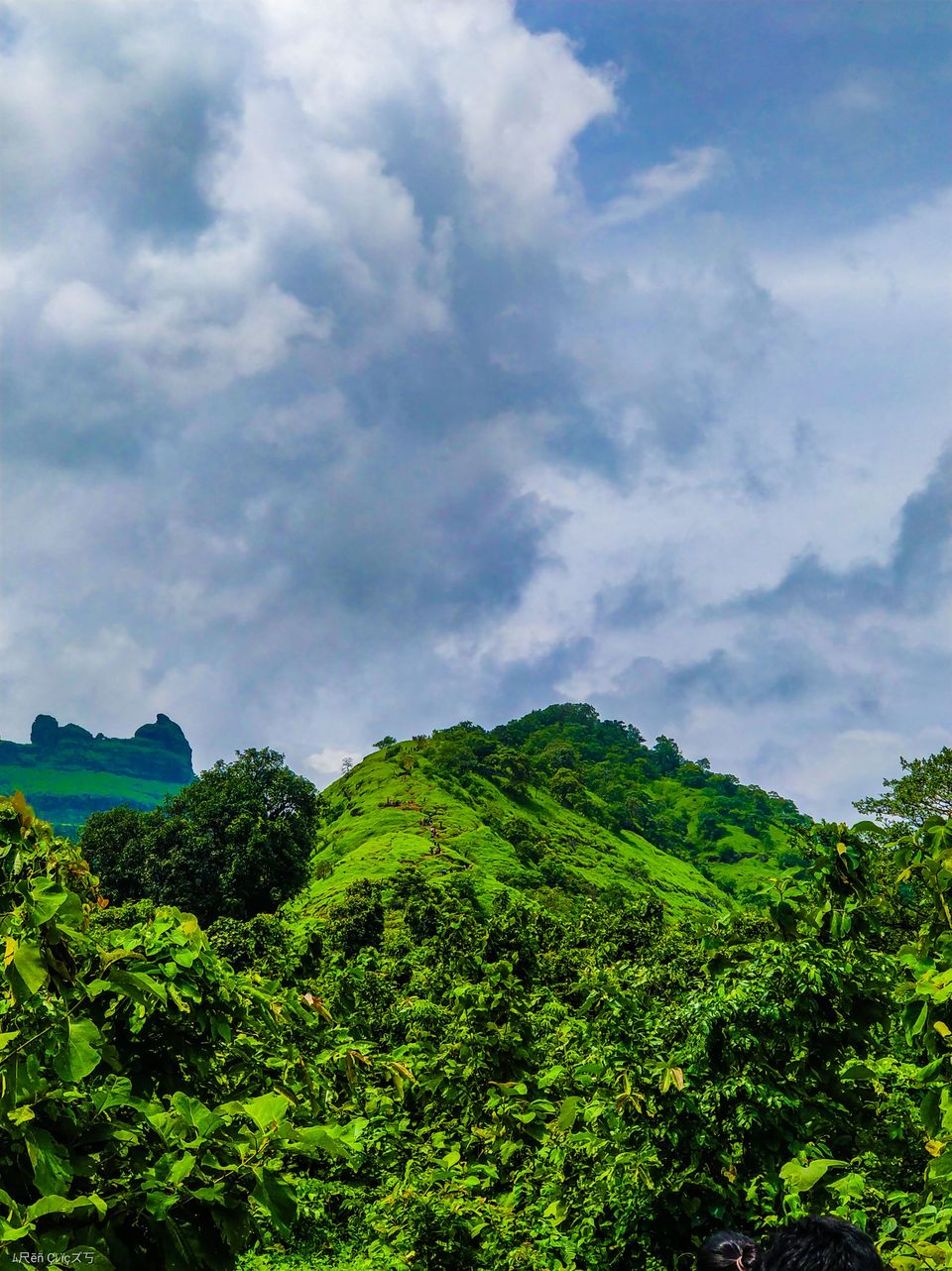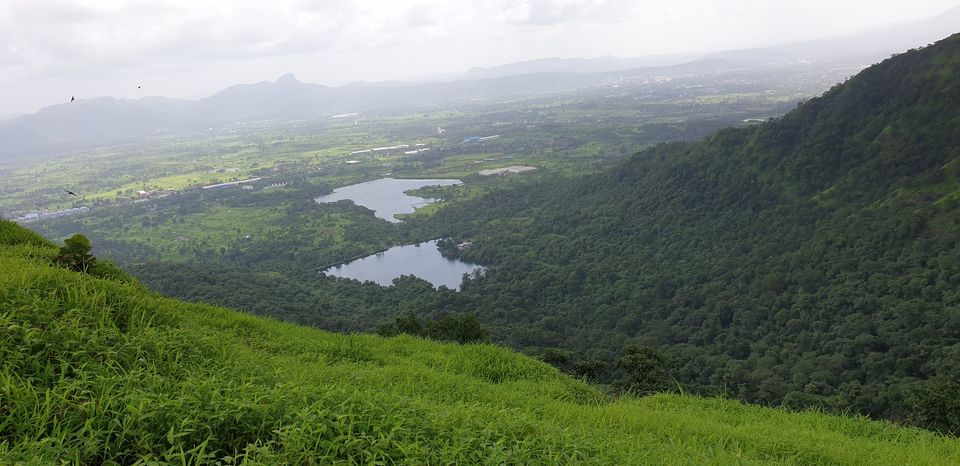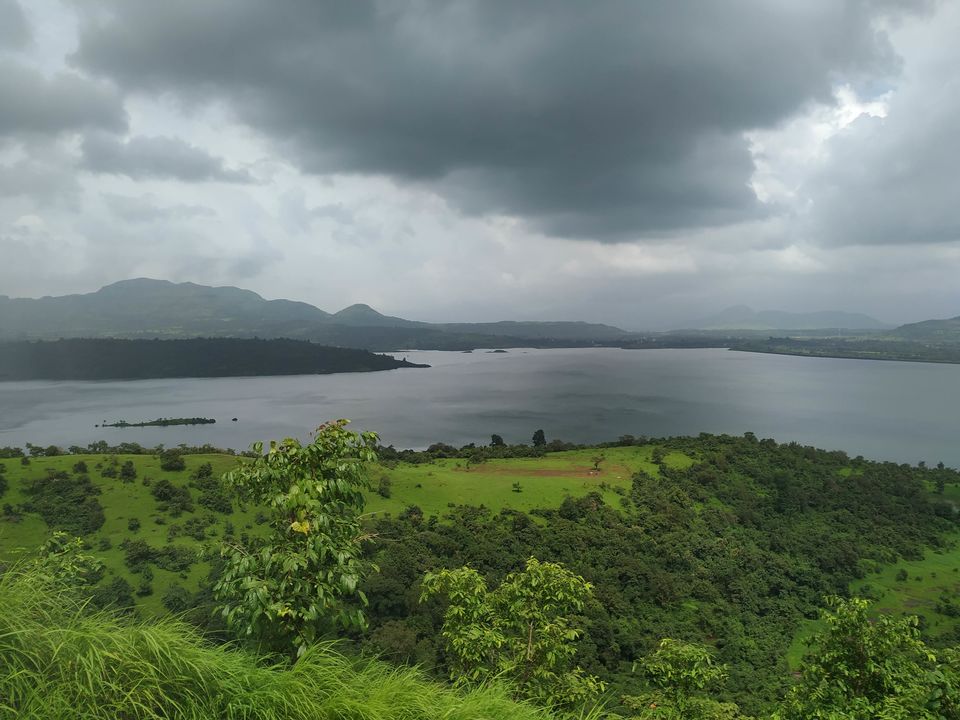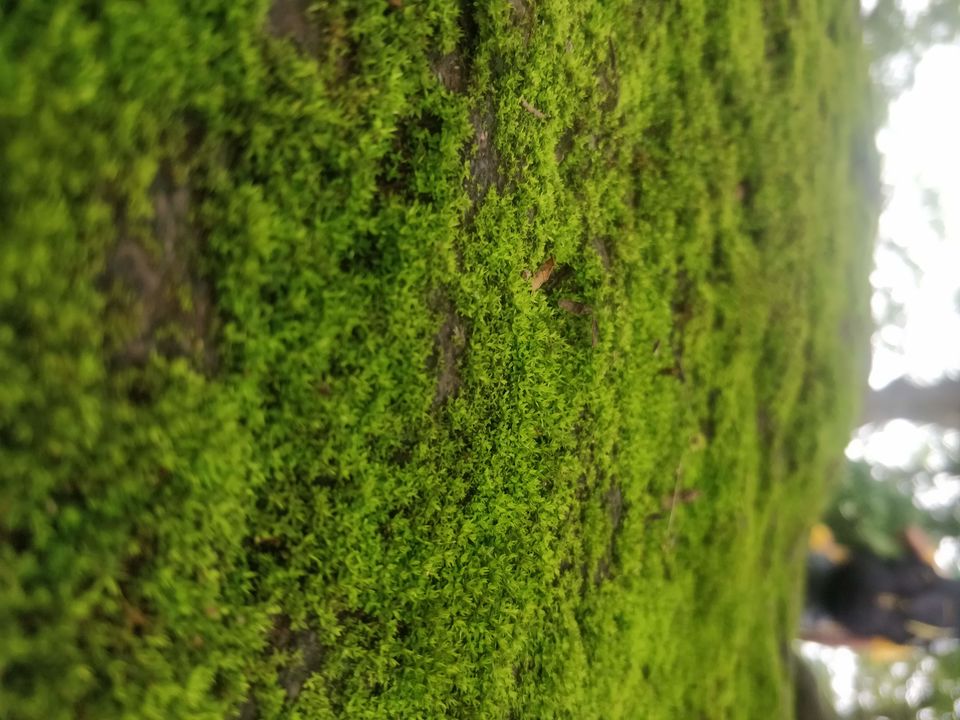 There is a small village on the plateau of Irshalgad with 10 to 15 houses where you will get food water and stay for the night. We reached to the village by 4Pm and reached to home stay. Our host welcomed us with Hot Chai which is so nice. Rested for a while there. Dropped backpacks at the stay and resumed trek towards the pinnacle by 4:30 Pm.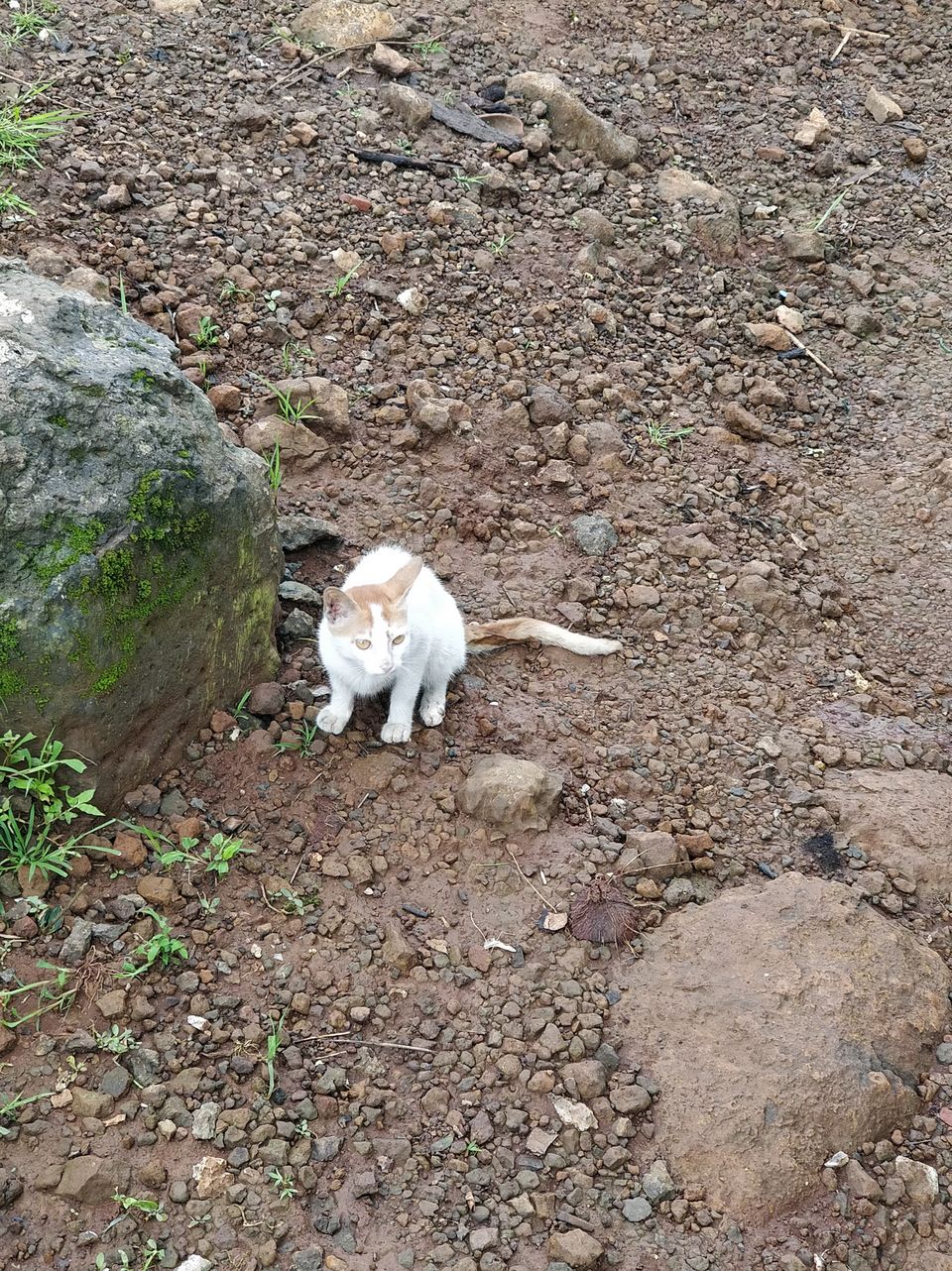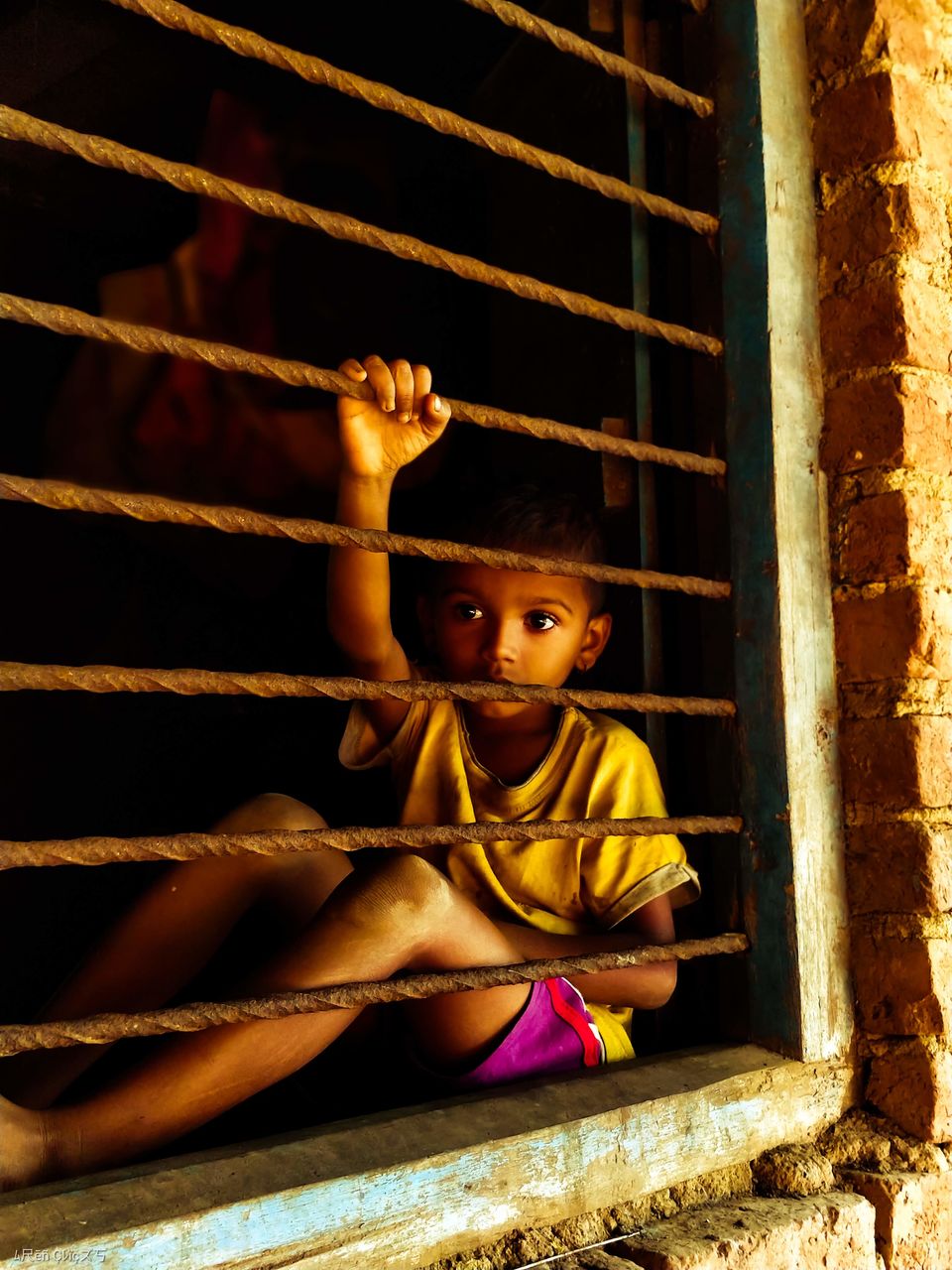 There are direction boards present on the trail so no chance of missing trails to reach the pinnacle. Only one deviation comes where you will see a temple. From there we have to take a left to the Pinnacle, right turn will lead us to the paddy fields.
Usually one can reach the pinnacle in an hour. On the pinnacle there is a water tank and "Nedhe" Which is a hole formed in the middle of pinnacle because of heavy winds. Visited those places and took some clicks.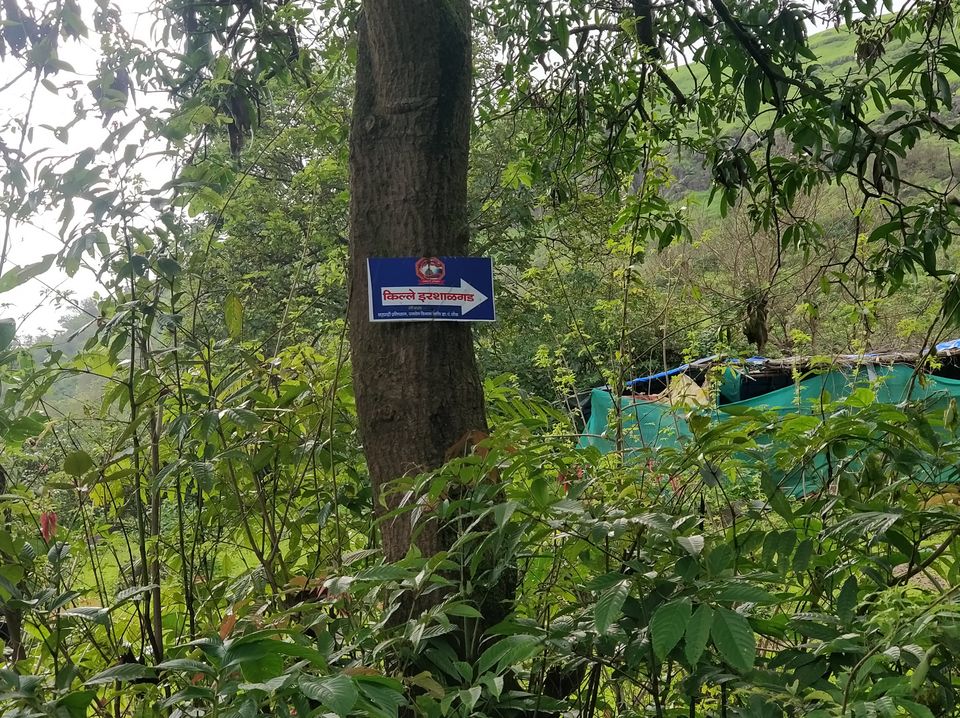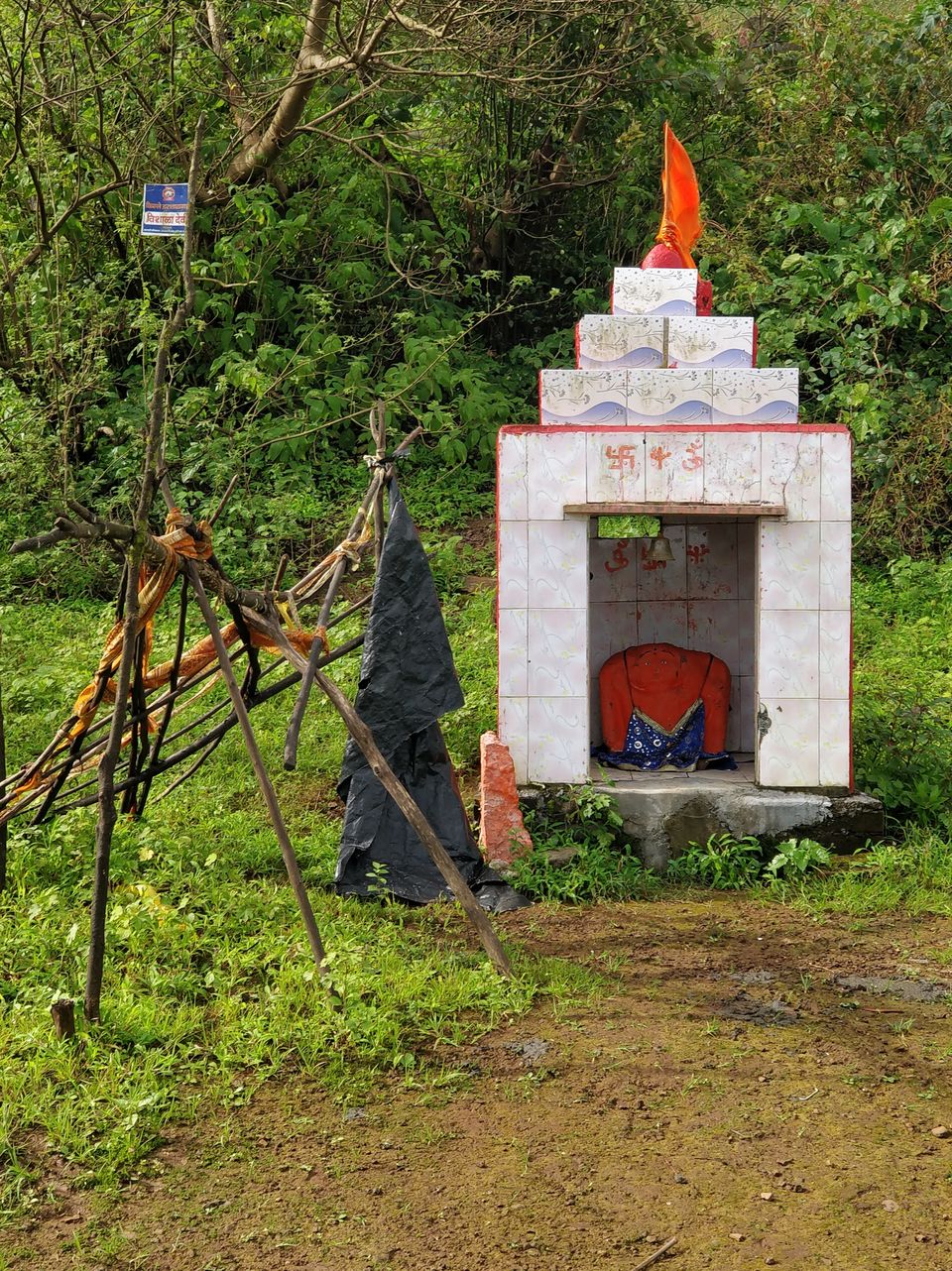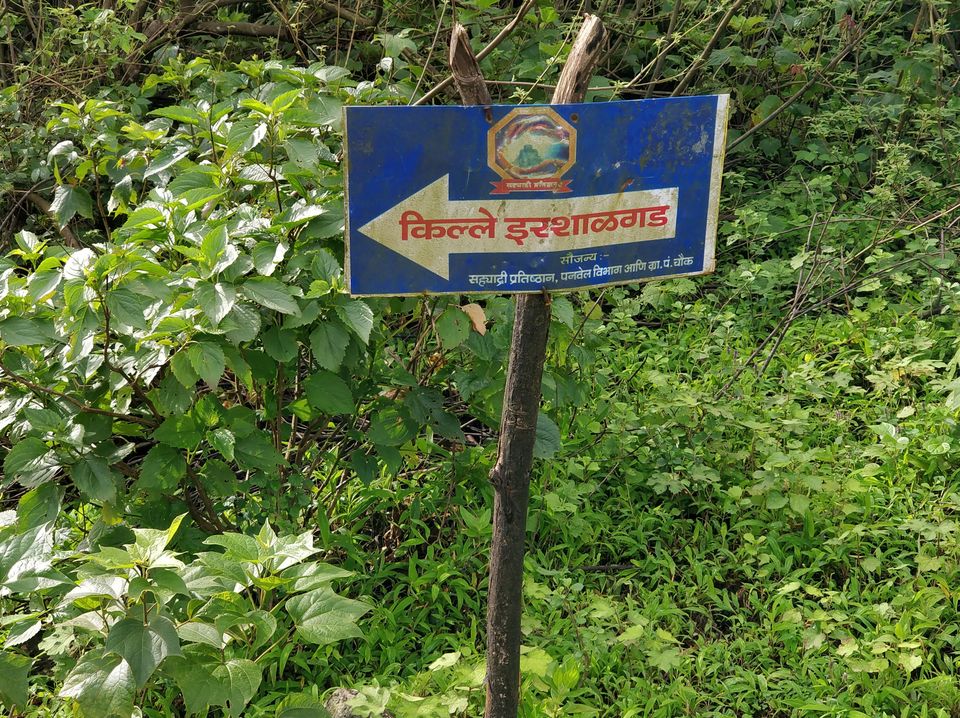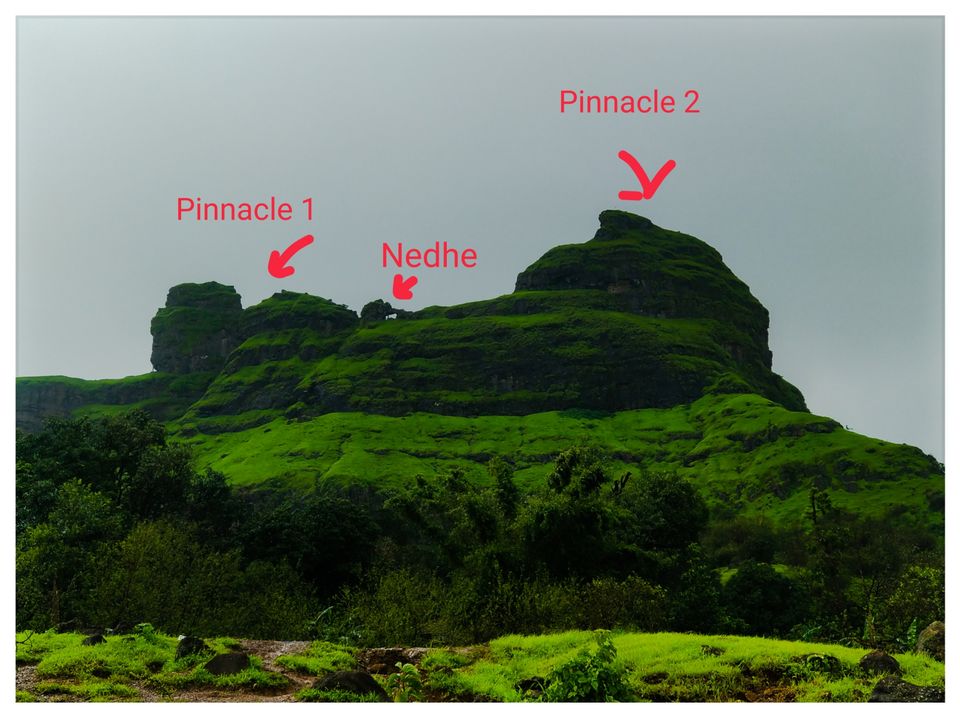 Irshalgad Pinnacle had 2 parts which are seperated by Nedhe. The Pinnacle 1 which is left to the Nedhe from the above picture can be climbed easily but should be careful.
The other one Pinnacle 2 needed climbing equipment, without equipment it is very risky to do the climbing part. From Irshalgad top we can see Kalavantin, Prabhalgad, Matheran, Morbe Dam and some other places.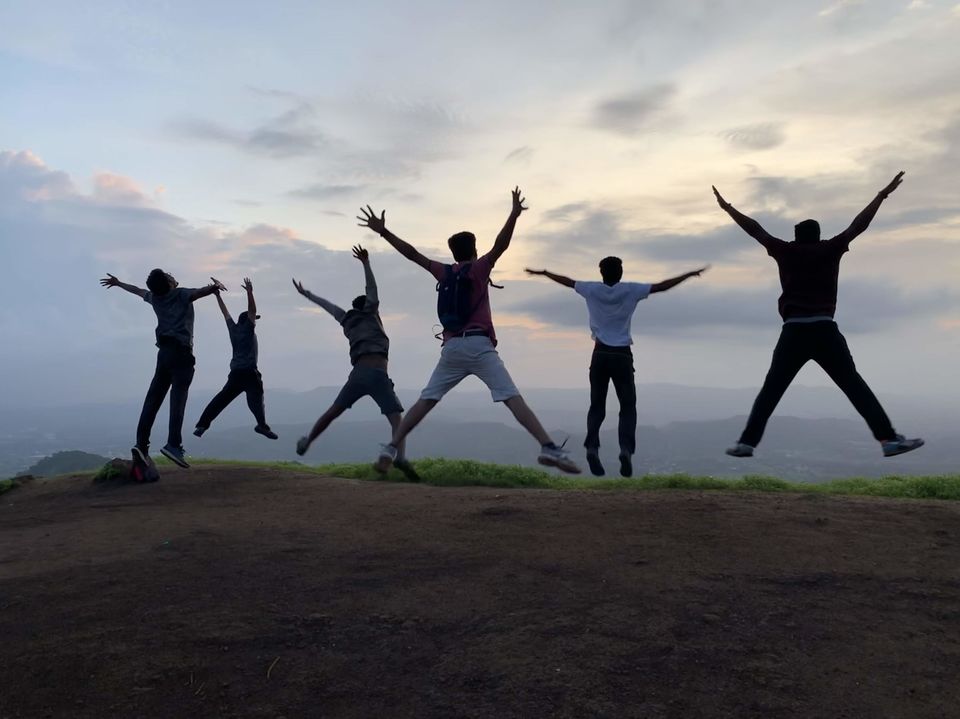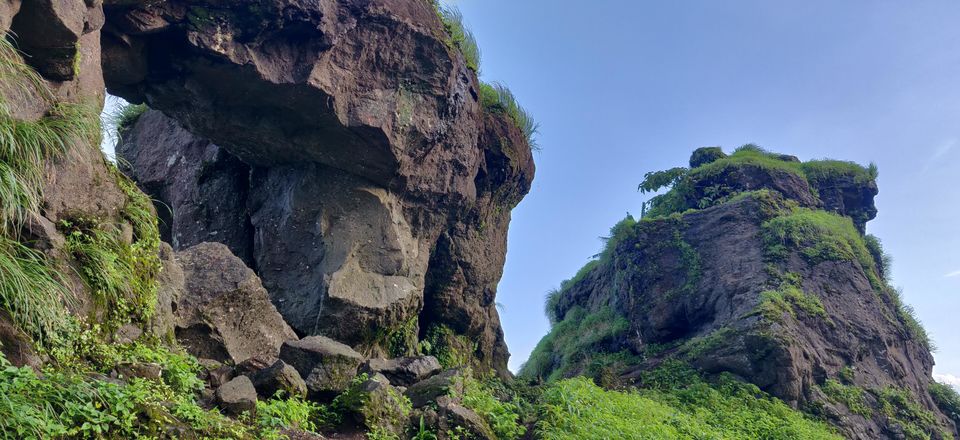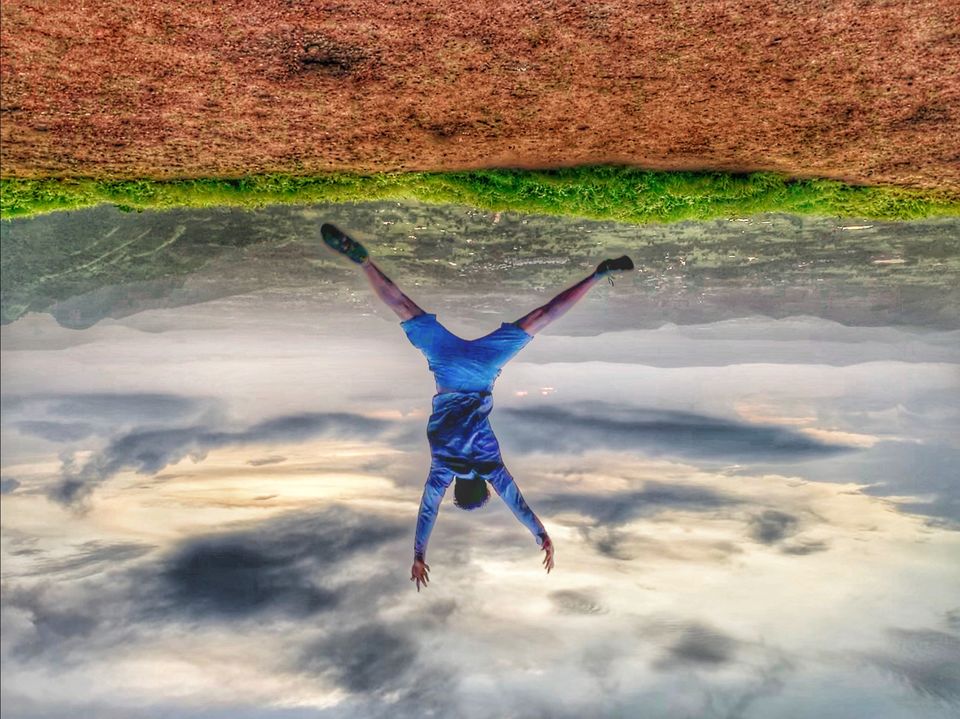 We spent some quality time over there, clicked some photographs and started back to our stay. By the time we reached back our host prepared the food for dinner and it is Yummy. It's a basic meal, chapathi, rice, sabji, dal and papad. It's the best that we can get in that remote area and it is so tasty.
After dinner went to camping area and pitched our tents. How can it be camping without fire so we had camp fire and spent some time chit chatting singing and playing lots of games. And it's sleep time...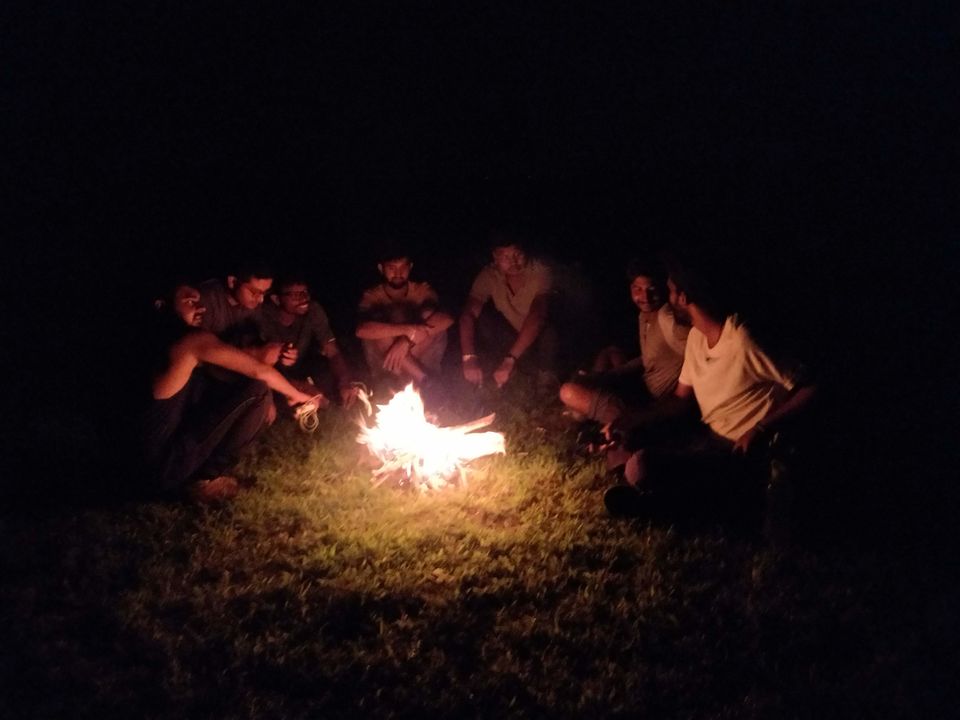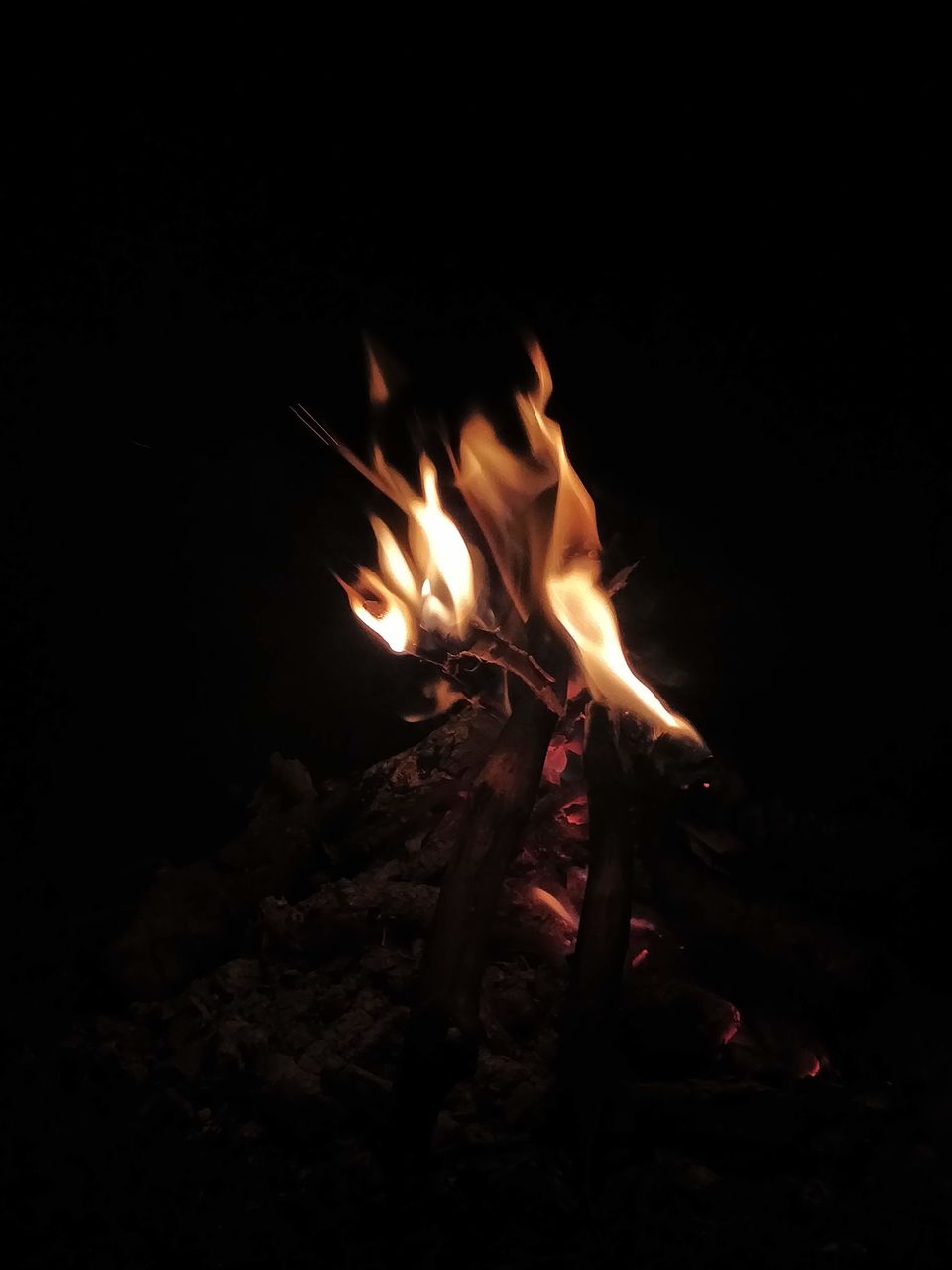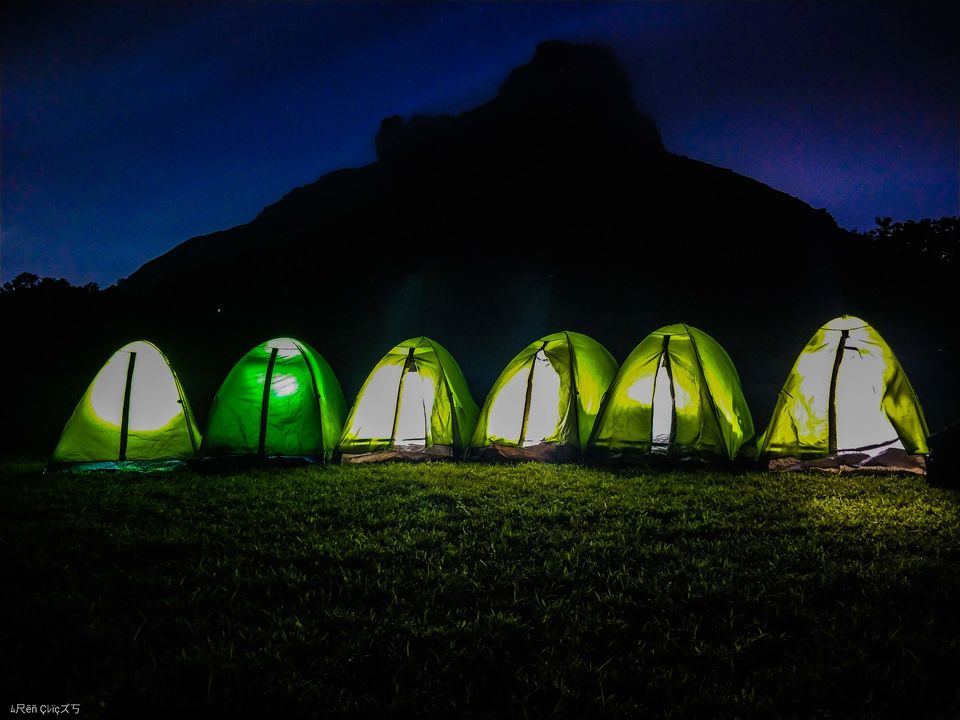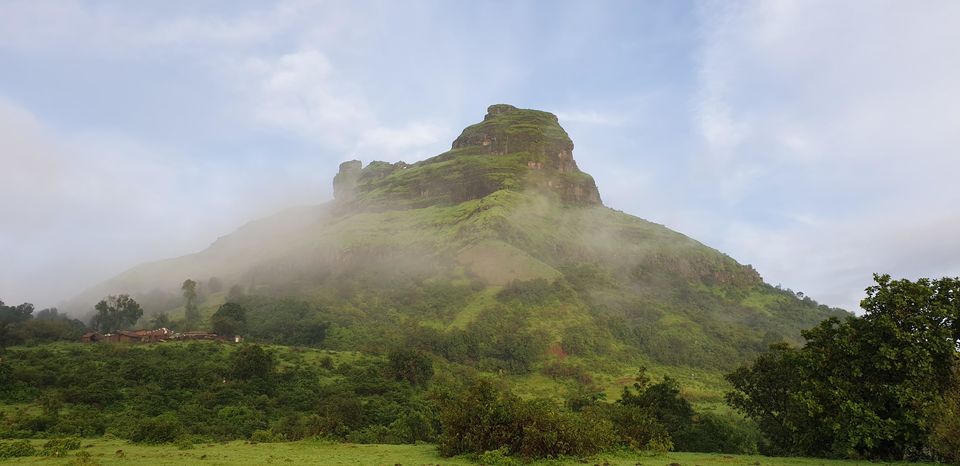 Woke up in the morning by 6 and had a great sun rise view. Packed our tents and went back to home stay. Had delicious Poha, Chai. Finally its time to say bye to Irshalgad and started descending to base village. Reached Irshalwadi by 9 AM and got into vehicles and started towards Waterfall Rappelling.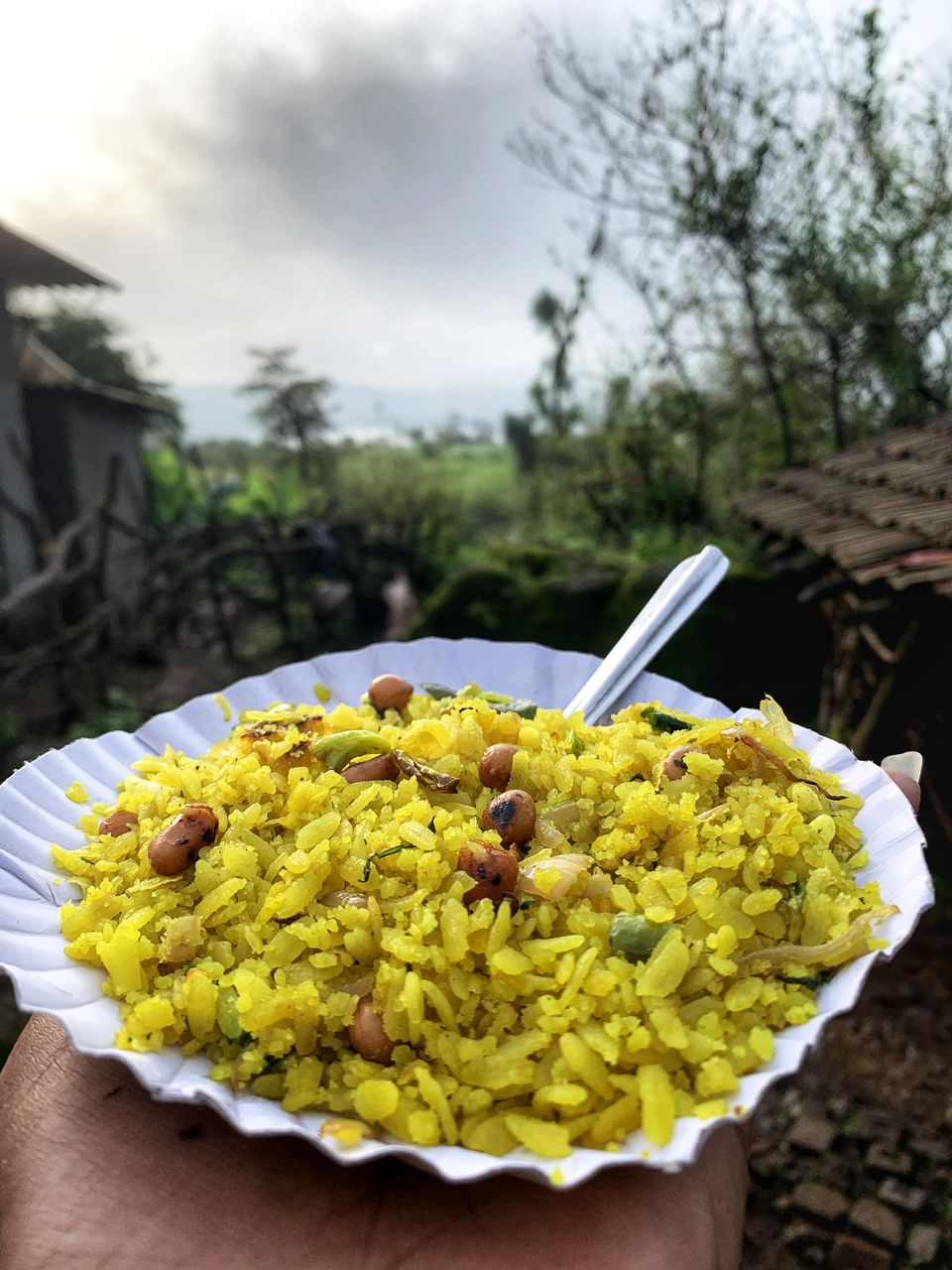 On the way we requested the security and visited the Morbe Dam. It's so beautiful surrounded with Sahyadri Range. So who say no to such beauty... Clicked some photos over there and started to rappelling point.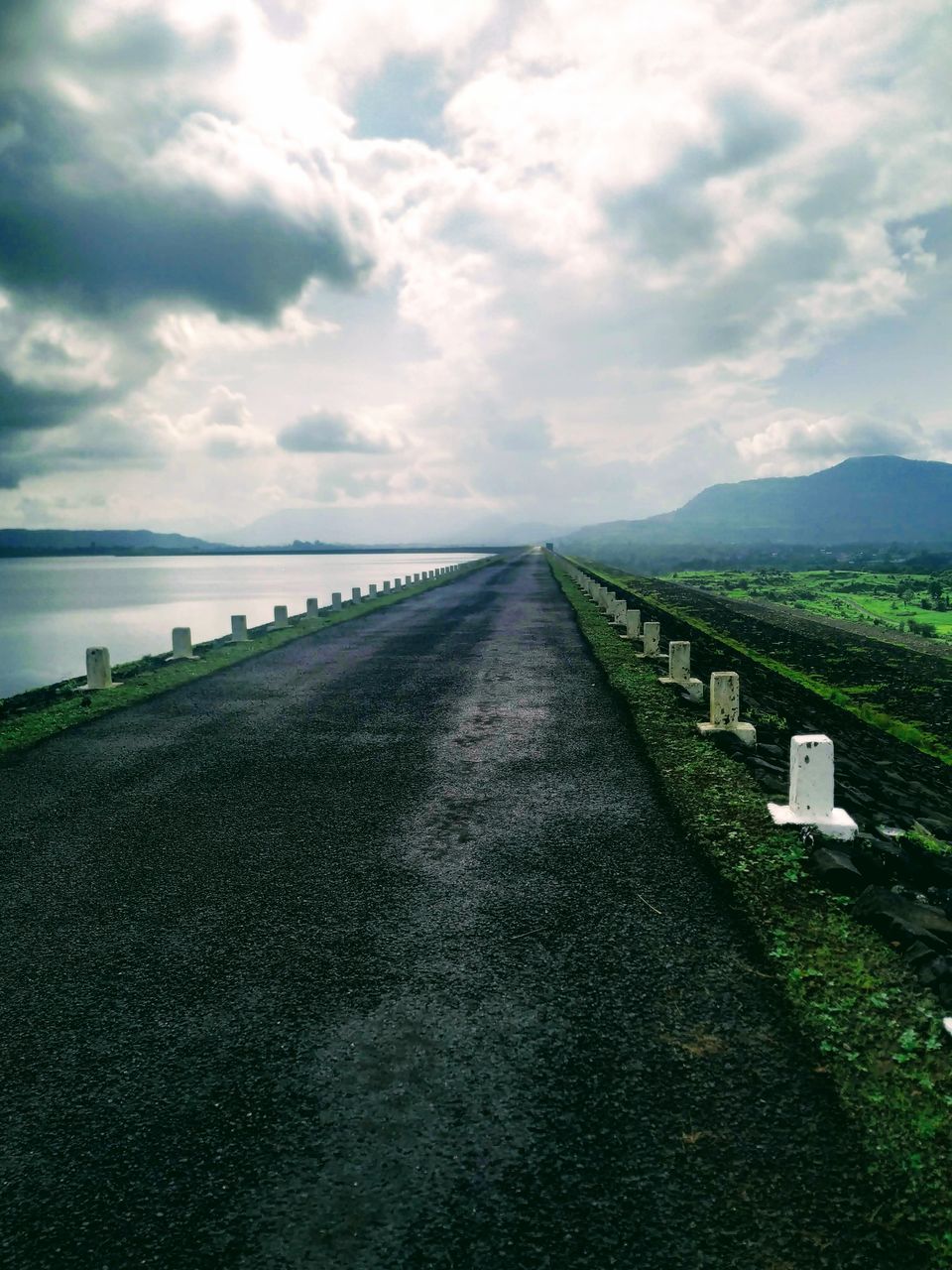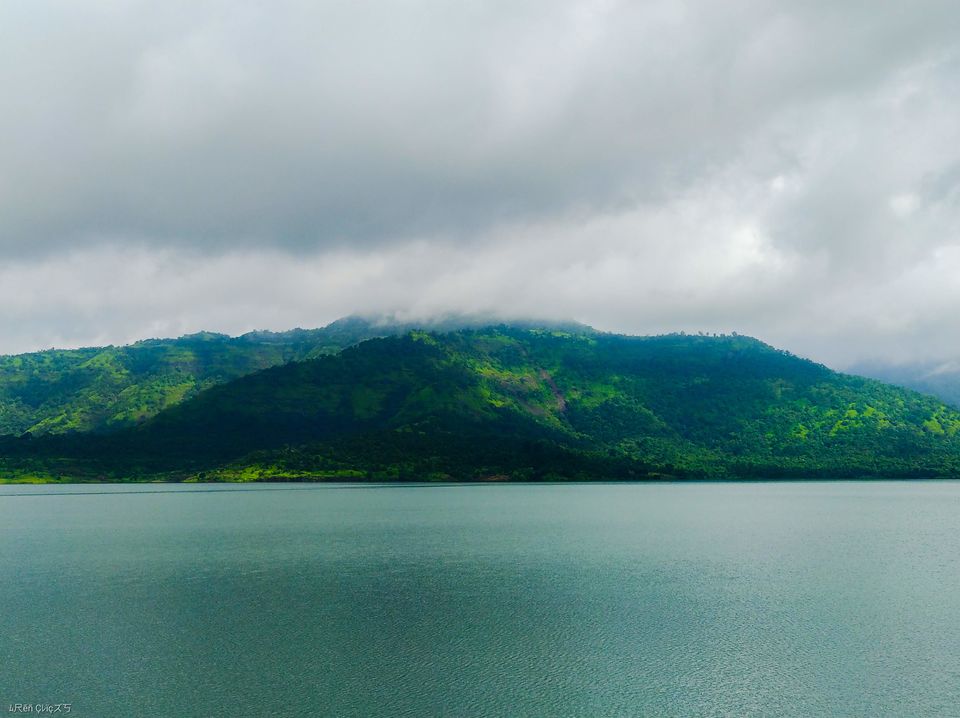 FINALLY TIME FOR THE REAL ADVENTURE
Reached Bhivipuri by 10 AM, Every one is so excited about the rappelling so we started towards waterfall. It's a 30 mins walk in forest to waterfall and we reached by 10:30 Am.
Bhivipuri waterfall rappelling is a small one but most happening in this region which is 60 ft in height and will take 3 minutes in average to rappel for a person.
Reached rappelling point and everyone is eager to do this adventure. Our technical guy gave some instructions about the gear and how to do the rappelling etc for 5 mins... Every one got the gear and all set to go for rappelling Yaaaay...
Completed the Rappelling by 12:30 and played for some time in the waters. Started back to our vehicles.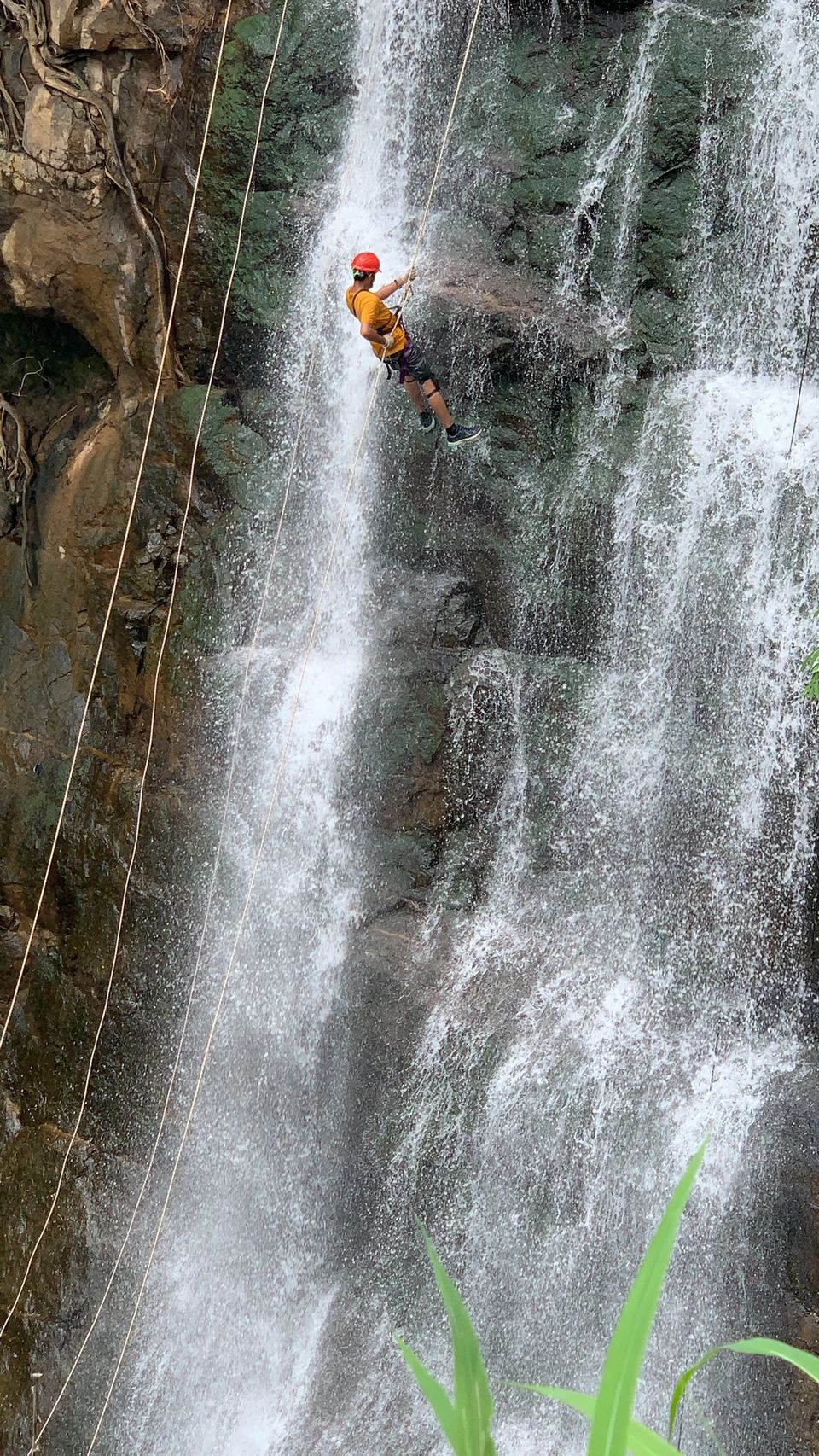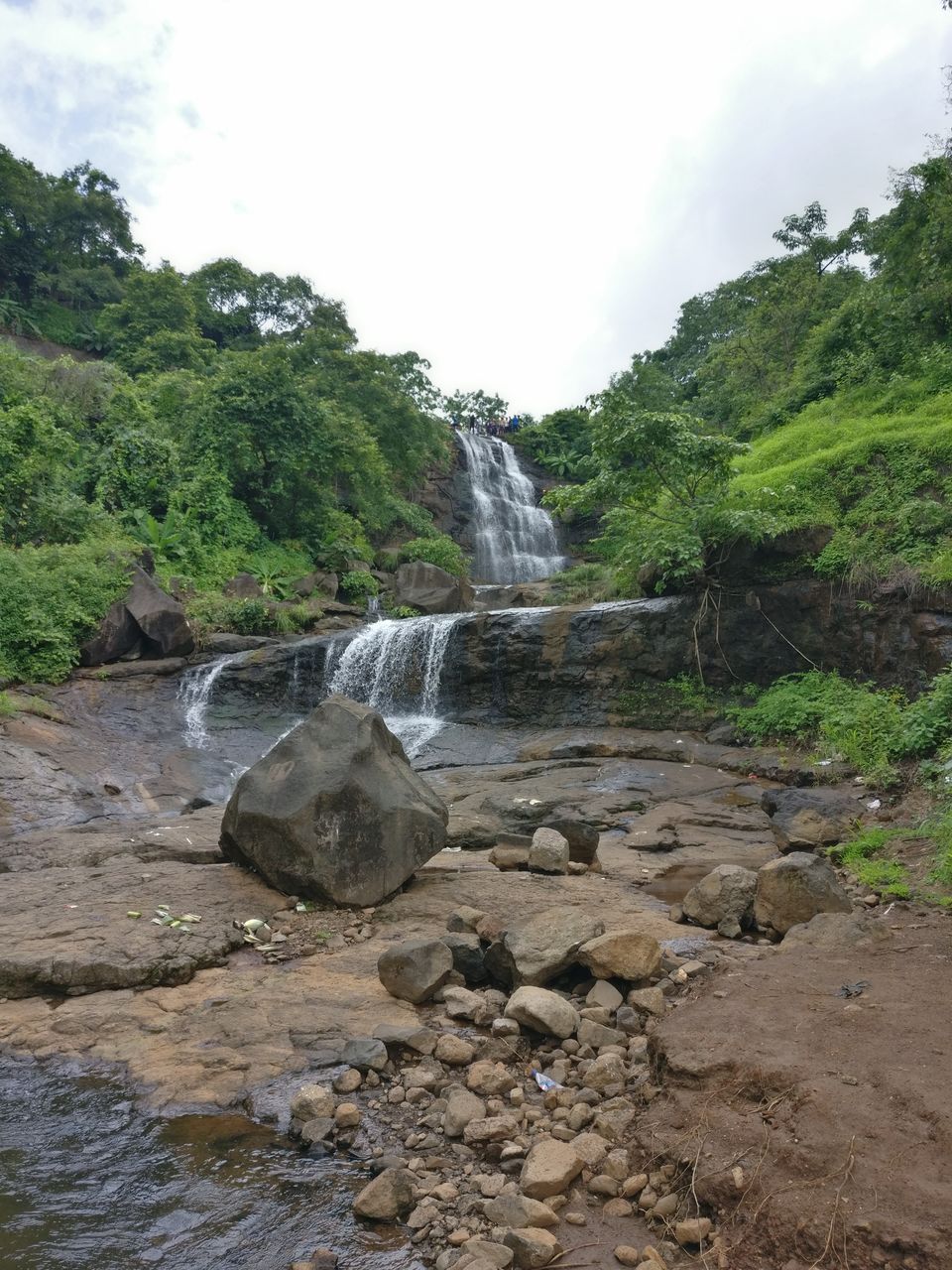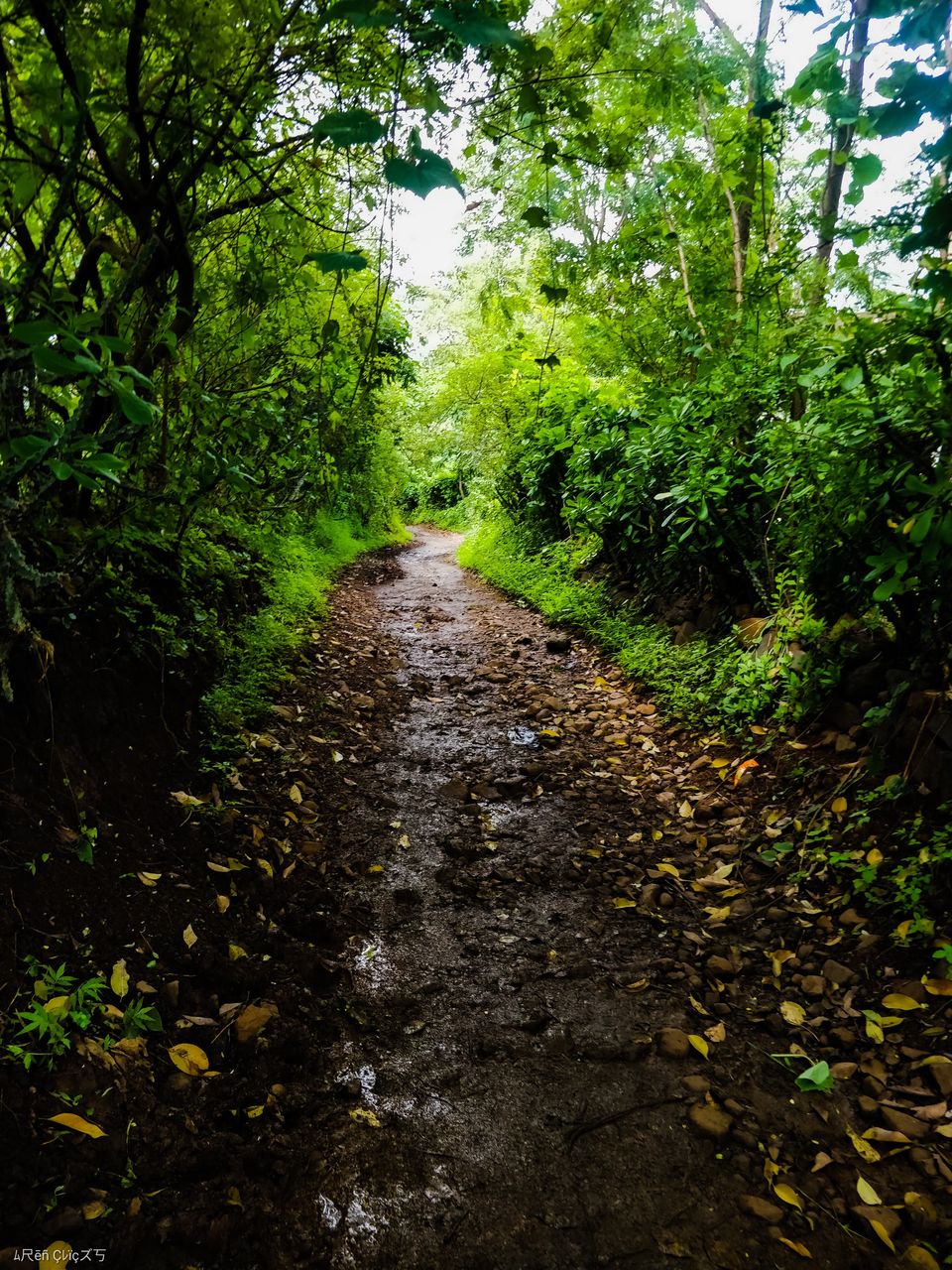 returned back to vehicles and started towards Karjat to catch our return train to Hyderabad. Reached Karjat around 3 PM, Had some delicious lunch at local restaurant... Finally it's time to say Bye Bye Karjat, will be back again soon.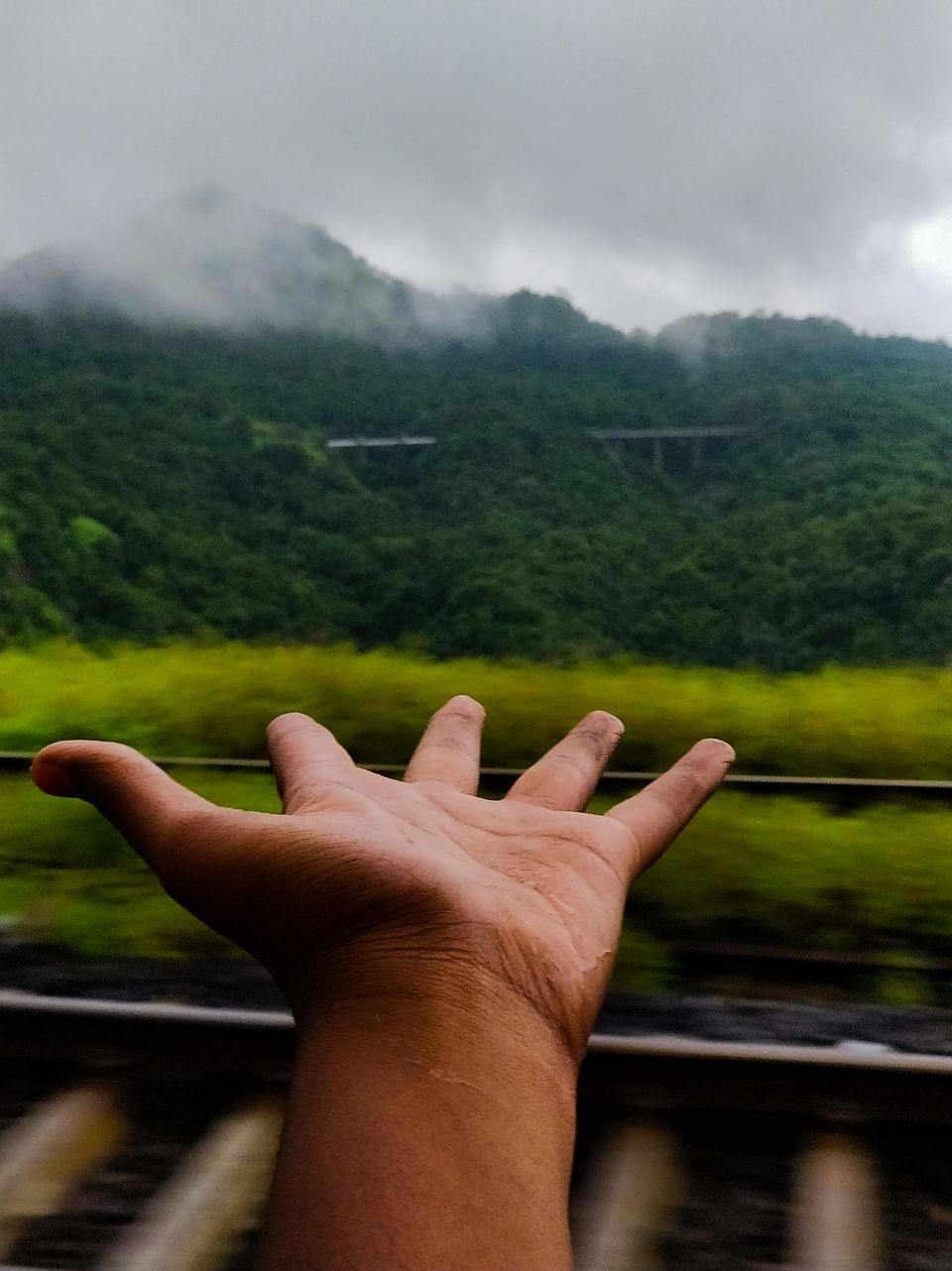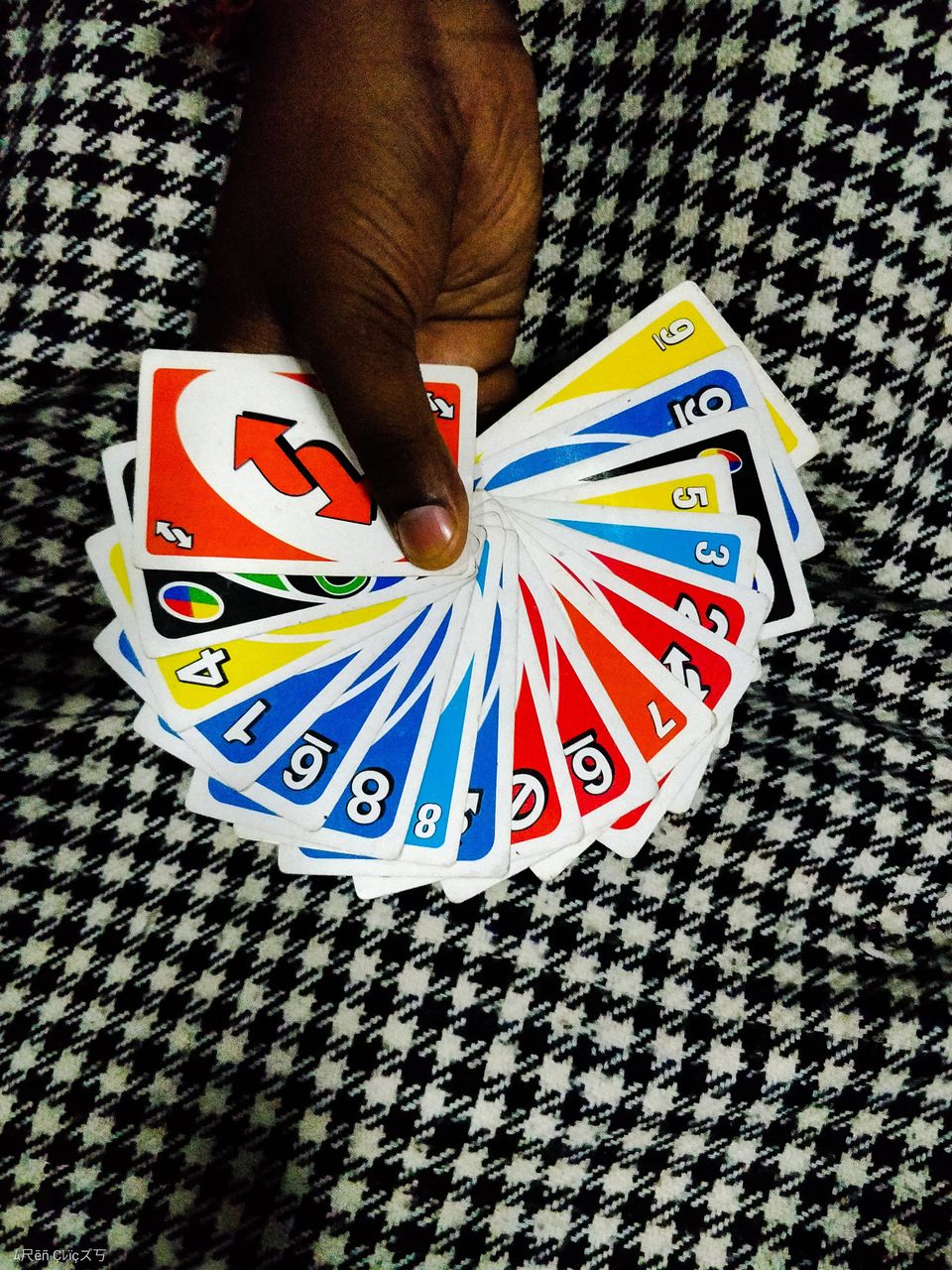 And here comes the awesome gang of us
Must do activities in Irshalgad
1) Climb the Nedhe, sit there, feel the wind and enjoy the valley views and other Sahyadri mountain range peaks
2) Climb the Pinnacle, Take out the flag into your hands, feel like a king and make some roar(Careful while climbing the Pinnacle)
3) Visit and have a dip in the Morbe dam waters
4) Can do trek to Prabalgad from Irshalgad which is over 20 kms lengthier through dense trees and awesome views of Sahyadri's
Some points to keep in mind for this trip:
1) Come prepared with a good pair of trekking shoes with good grip for rock climbing.
2) If visiting around monsoon, be prepared for occasional showers, carry a raincoat.
3) No need to carry much food or water, you will get food and water through out the trek
4) No Smoking, No Alcohol, No Littering (Carry all your wrappers back). Please don't spoil the nature.