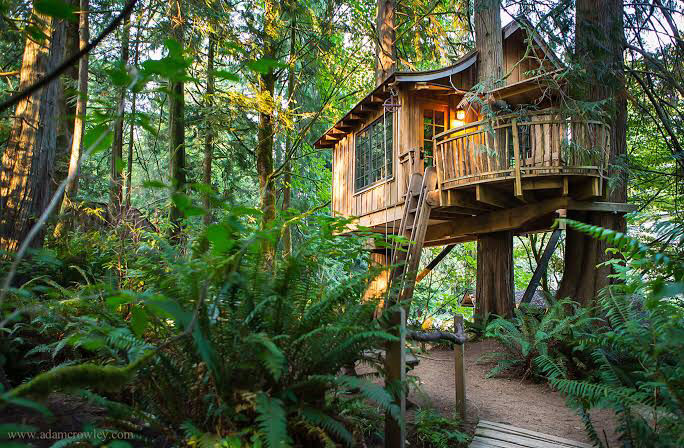 As a 90s born kid, I've grown up watching 'The Jungle Book' multiple times. And in my mind, back then, I almost did every thing that Mowgli has ever done and in my mind, I also made a lovely tree house that only belonged to me and my animal friends. Soon 90s got over and so did the childhood, but the dream of living in a tree house didn't!
Eventually I did find out amazing places near Mumbai that could make me live my dream - a jungle heart in an urban body - that I am!
And if you too fantasize living in a 'Tree house' then below is the list of the same.
1. The Machan
If luxury and breath-taking views is what you looking for, head straight to this amazing eco-friendly resort in Lonavala. With more than 5 categories of tree houses to choose from, you'd have the hardest time of life in settling for one. With categories like Canopy machan, Jungle machan, Sunset machan etc as all of them offer a unique experience. I stayed in the Jungle machan and loved every bit of the time spent there. A private vacation home, surrounded by 25 acres of lush forest and hanging over the edge of a precipice, offers a view that would blow your mind. Oh and did I mention about the absolutely delicious food!
Where: Lonavala (83 kms away from Mumbai)
Cost: Starting from 10,000 per night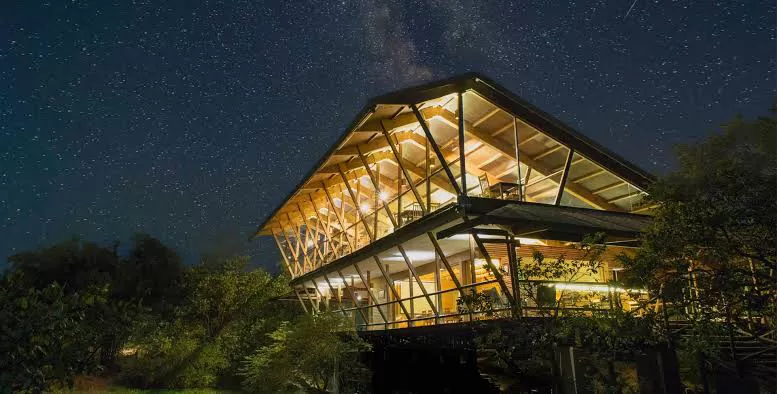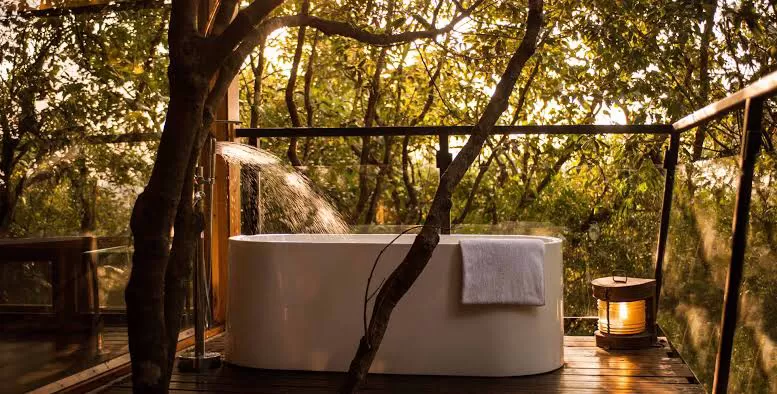 2. Tree House in Athithi Parinay, Ganpatipule
A private property turned into a traditional tree house, retains the magic of being an authentic tree house with a personal charm added by the owner too. Located 24km from Ratnagiri station, this homestay is an ethnic yet simple place, quite close to nature and also serve traditionally cooked food. You also have an option of exploring the untouched beaches of Kotawade. Oh and did I mention about the river that flows by, adjoining the property where you can just sit back and relax.
Where: Ganpatipule, Ratnagiri (324 kms away from Mumbai)
Cost: ₹ 4000 per night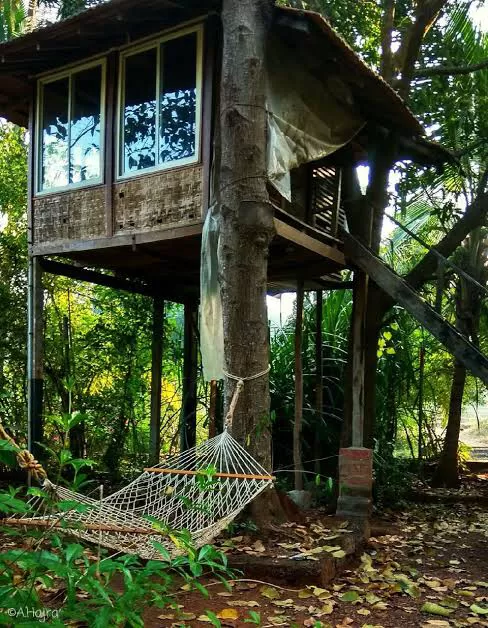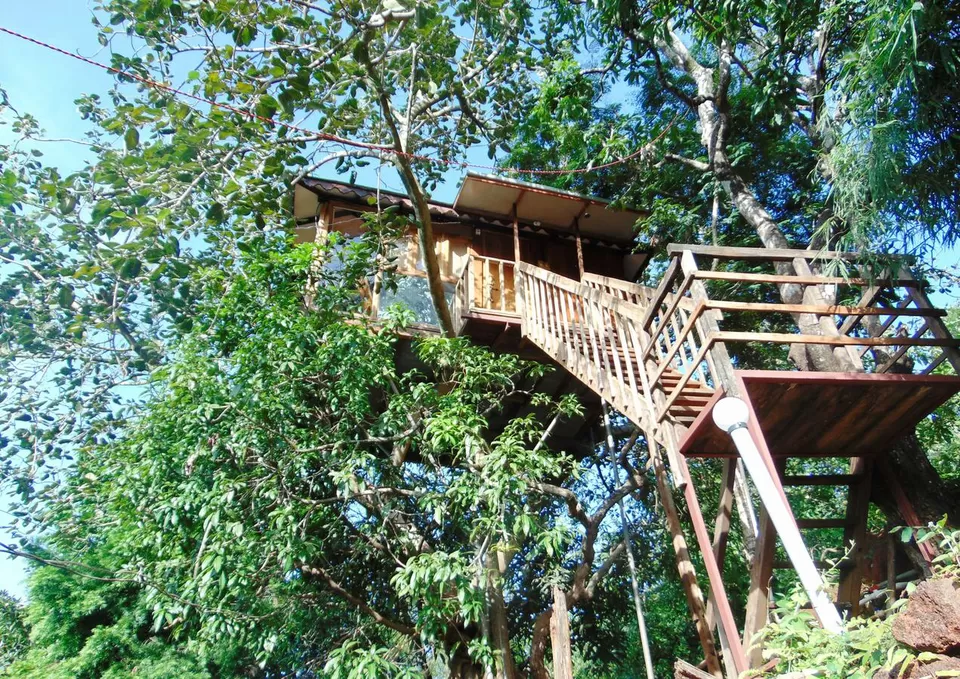 3. Amrutes' Nisarga Sahavas
A tree house balanced perfectly on a Banyan tree, 25ft above the ground, is indeed a place to be! Located in the Ratnagiri district, there a lot of activities that will keep you engaged when you decided to get down from your 'up-and-above' tree house. A farm tour, planting session, bird watching, archery, rifle shooting to name a few. They also have an Organic farm that produces a variety of fruits and vegetables and spices too. Oh and did I mention about the special 'Modak' (a sweet dish) making class, taught by the host.
Where: Dapoli, Ratnagiri (250 kms from Mumbai)
Cost: ₹ 5000 per couple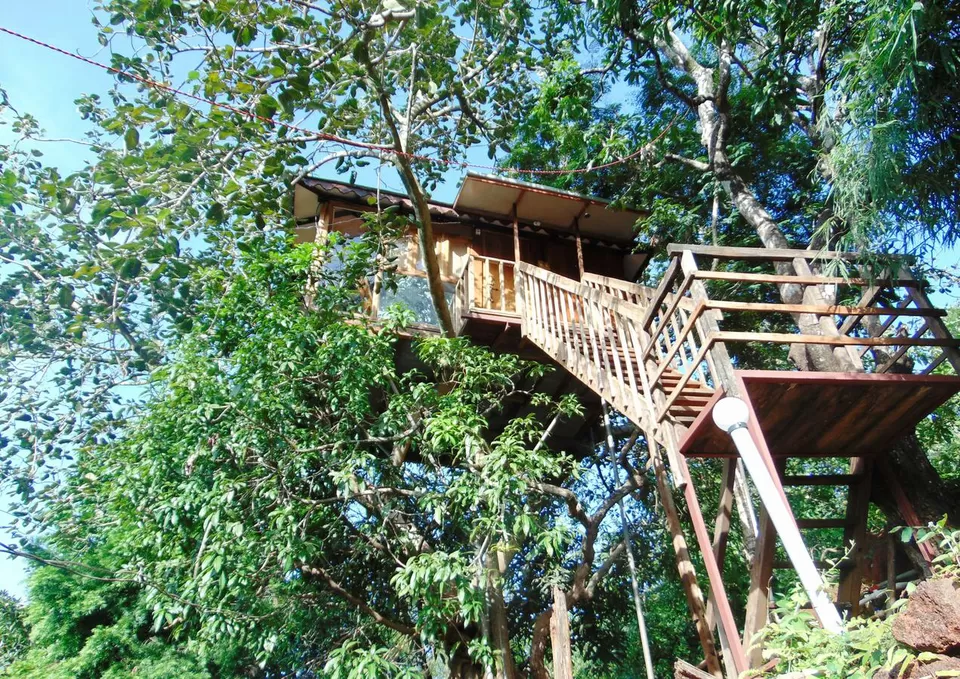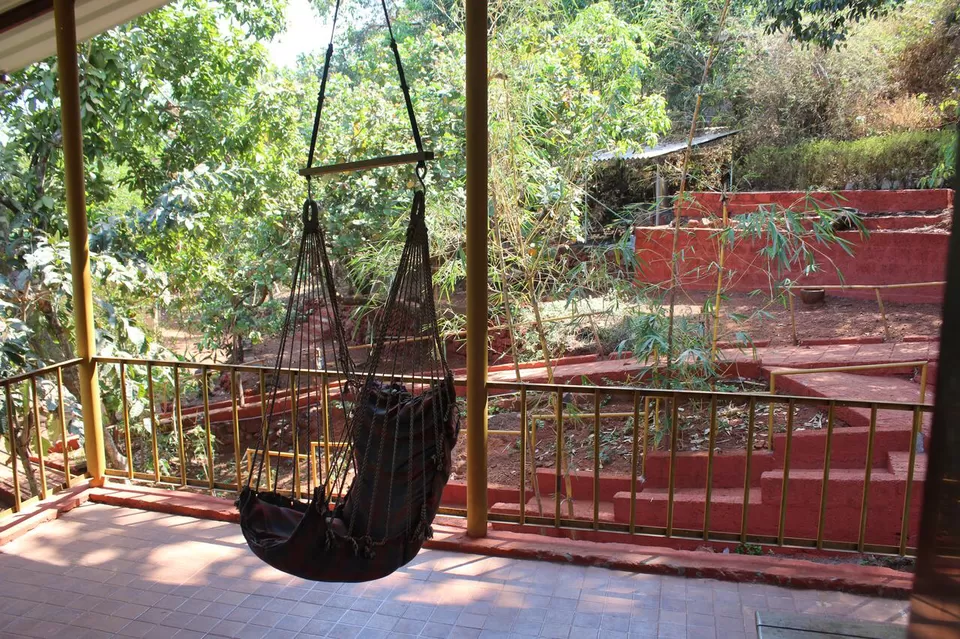 4. Forest Hills Tala
A serene mountain getaway from Forest Hills resort near Tala caves, is just what you need in life! The luxury resort is coupled with cottages and tree houses. Their USP room is the 'Tree Hugger' which is a perfect mix of rustic feel and luxury. Oh and did I mention that it also features a balcony that over looks the valley.
Where: Taraste Village Tala (124 km from Mumbai)
Cost: ₹9000 per night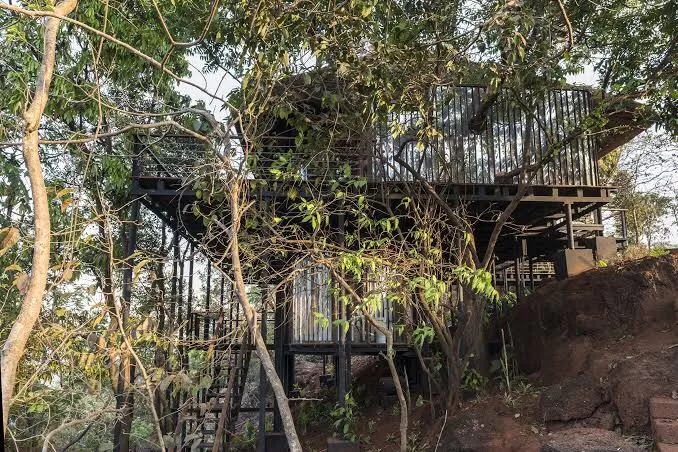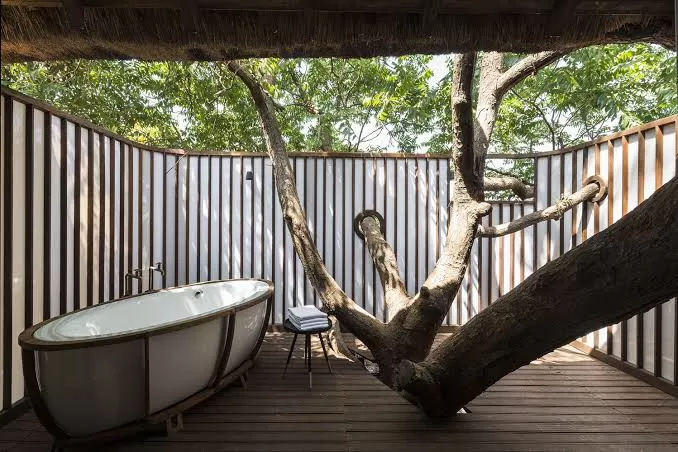 5. Oceano Pearl
Located at Ganeshgule beach, one of the most beautiful beaches on the Konkan stretch, this tree house over looks the white-sand beach and offers one of the best views. The location is secluded, but one can experience the Konkan lifestyle with acres of Mango, jackfruit and cashew orchards with a blend of all the modern amenities. They have big family rooms with an AC and serves great traditional food. Oh and did I mention that, due to no other hotel on the beach, guests at Oceano Pearl enjoy a liberty of private beach, all for their own.
Where: Ganeshgule, Ratnagiri (380 kms from Mumbai)
Cost: ₹4000 per night