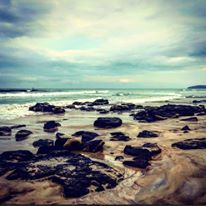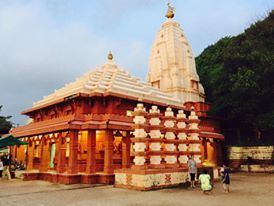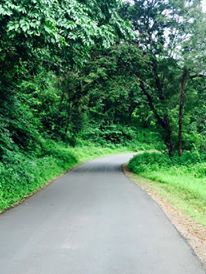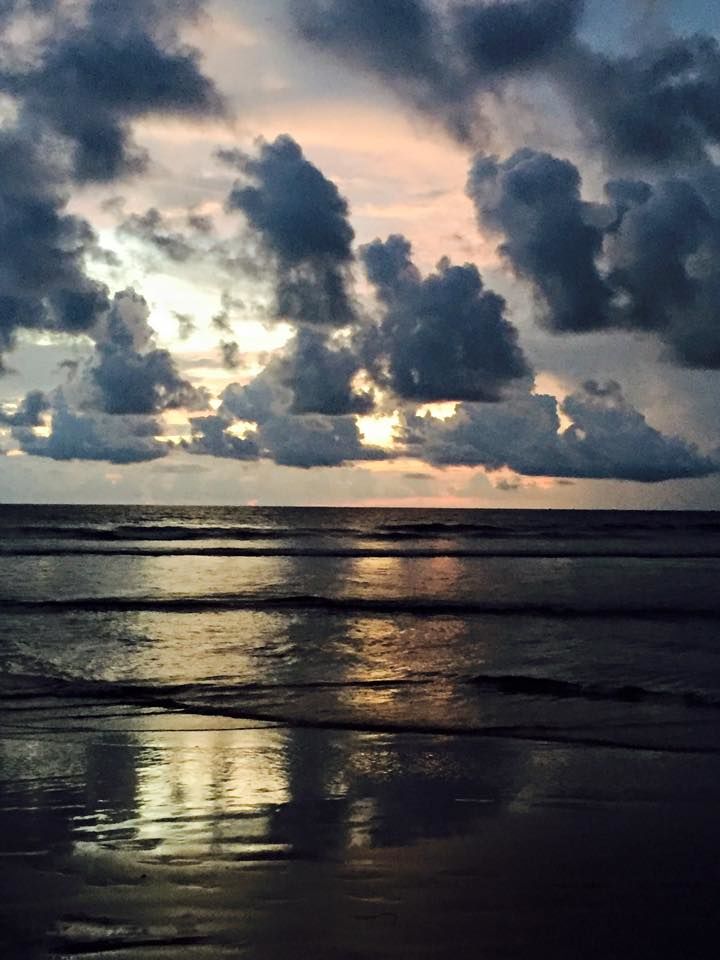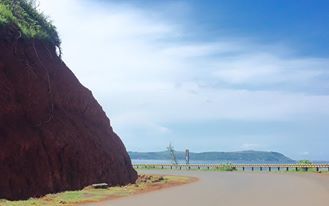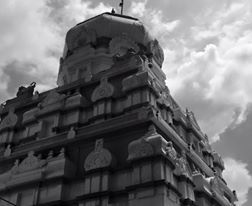 So there comes a long weekend again with a dry day and I surely didn't want a chance to let it go without doing nothing!!! And yes how can i forget Mum's 50th birthday over the weekend.. Late as always , though managed booking the hotel rooms.. And there we were snuggling with our eyes early morning to start with the most rejuvenating road trip ever.
Driving from Mumbai via the Old Mumbai Goa Highway was quite a task.. It took us almost 7 hours to reach Chiplun , the city known as the land of traders.. Parshuram Temple was on our list as it is 700 years old. A magnificent & a calm one!! Loved the peacefulness there. We weren't that keen on going to other places in and around Chiplun. Though one can surely visit Vyadeshwar Temple , Guhagar Beach , Koyna Reservoir & Nehru Gardens, Hedvi Ganesh Temple , Velneshwar Temple, Marleshwar Shiva Temple & Gowalkot Fort. And a further drive for 2 more hours made us reach our destination i.e. Ganpatipule.
Ganpatipule is a small town located on the Konkan Coast of Maharashtra. An idyllic getaway attracting peace seekers , beach lovers & pilgrims alike. The 400 years old Ganpati Temple is the main attraction. The touristy places in & around Ganpatipule are Jaigad Fort, Thebaw Palace , Jaigad Lighthouse , an ancient museum showing the history of Ganpatipule. A day and half was spent going to some of these places. Next day morning we left for the most scenic road trip to Ratnagiri.
Ratnagiri! A port city known for its alphonso mangos, scenic and spellbinding coastal view & also being the birthplace of Lokmanya Tilak.. The touristy places in & around Ratnagiri are the old & well maintained house of Lokmanya Tilak, Ratnadurg Fort , Bhagwati Fort , Ganeshgule Beach , Ratnagiri Lighthouse , Lakshmi Keshav Temple , Shri Devi Bhagwati Mandir, Devgad Beach & Bhatye Beach.. Ratnagiri is indeed a surreal & eye catching town !! We spent a day visiting the touristy places and left back for Ganpatipule.
Next day post the breakfast we left for Mumbai with heavy hearts as this small but memorable trip had come to an end. It took us almost 9 hours to reach back to Mumbai.
Indeed it was a confounding trip & I hope I get to go there again real soon !!! So the folklore I would say pack your bags for the next long weekend and do visit this part of Maharashtra.. Until then .. Hasta la vista!!!