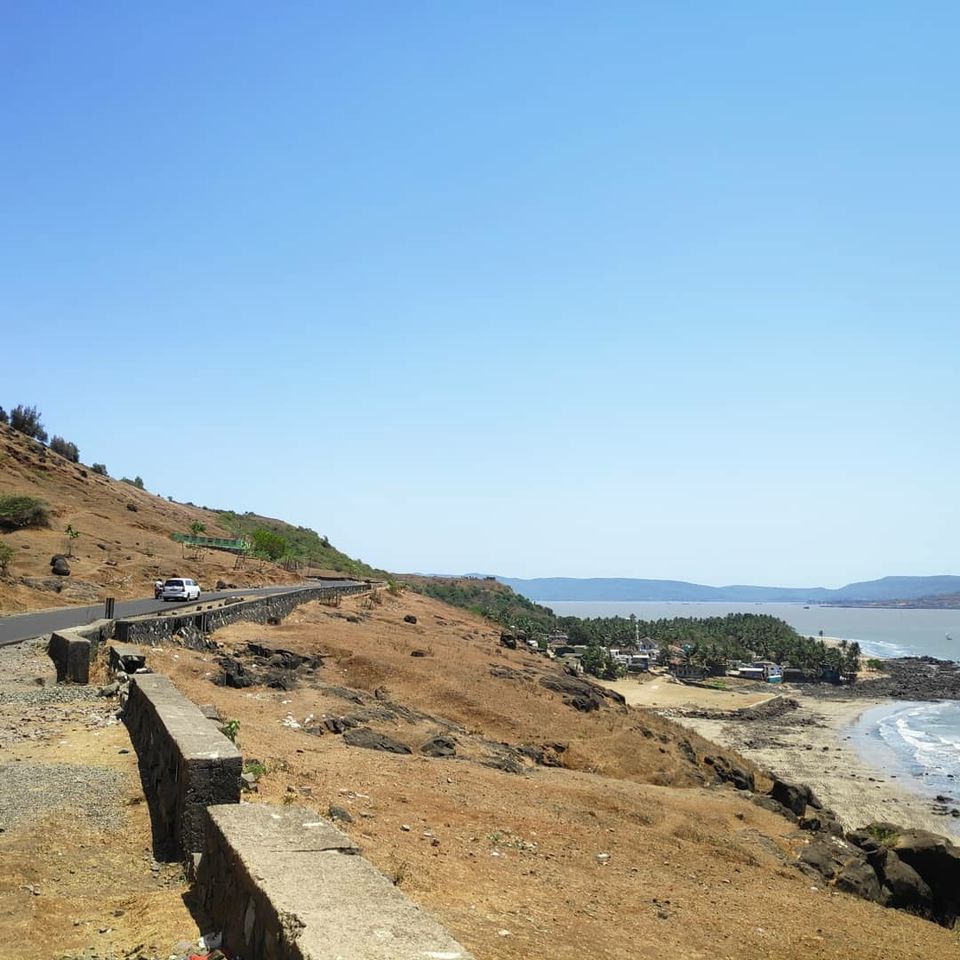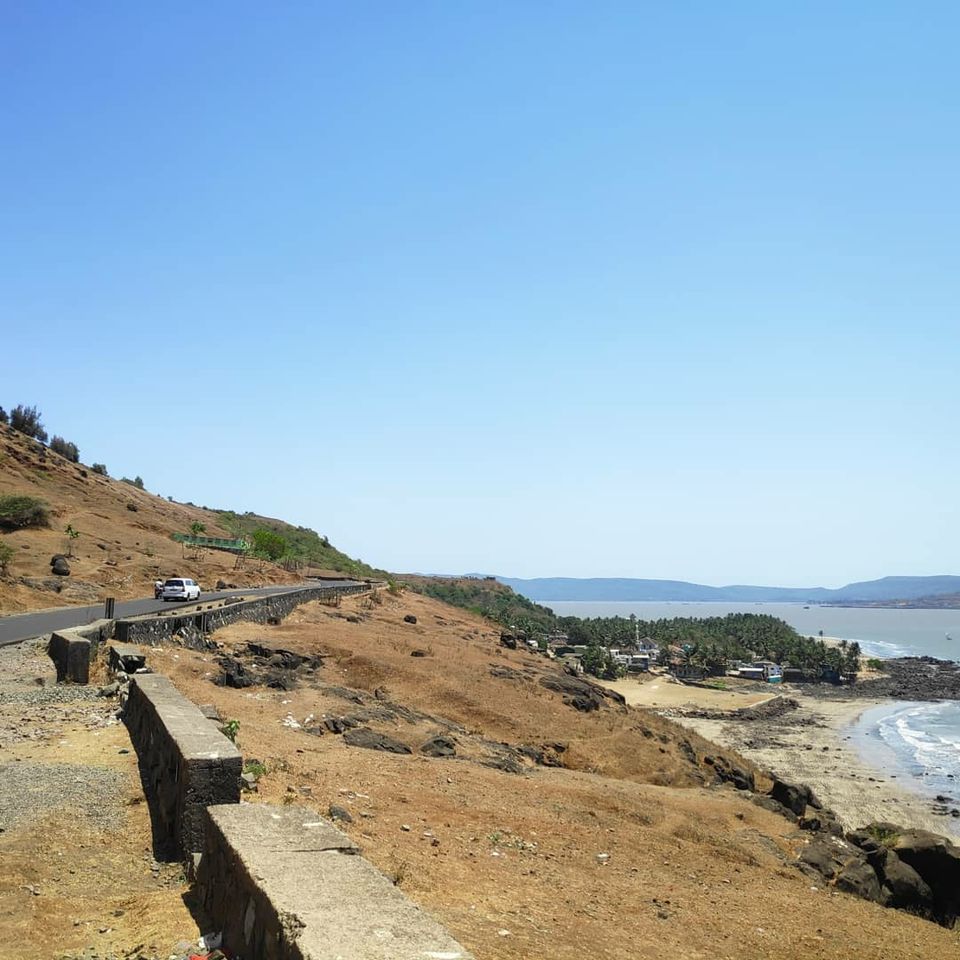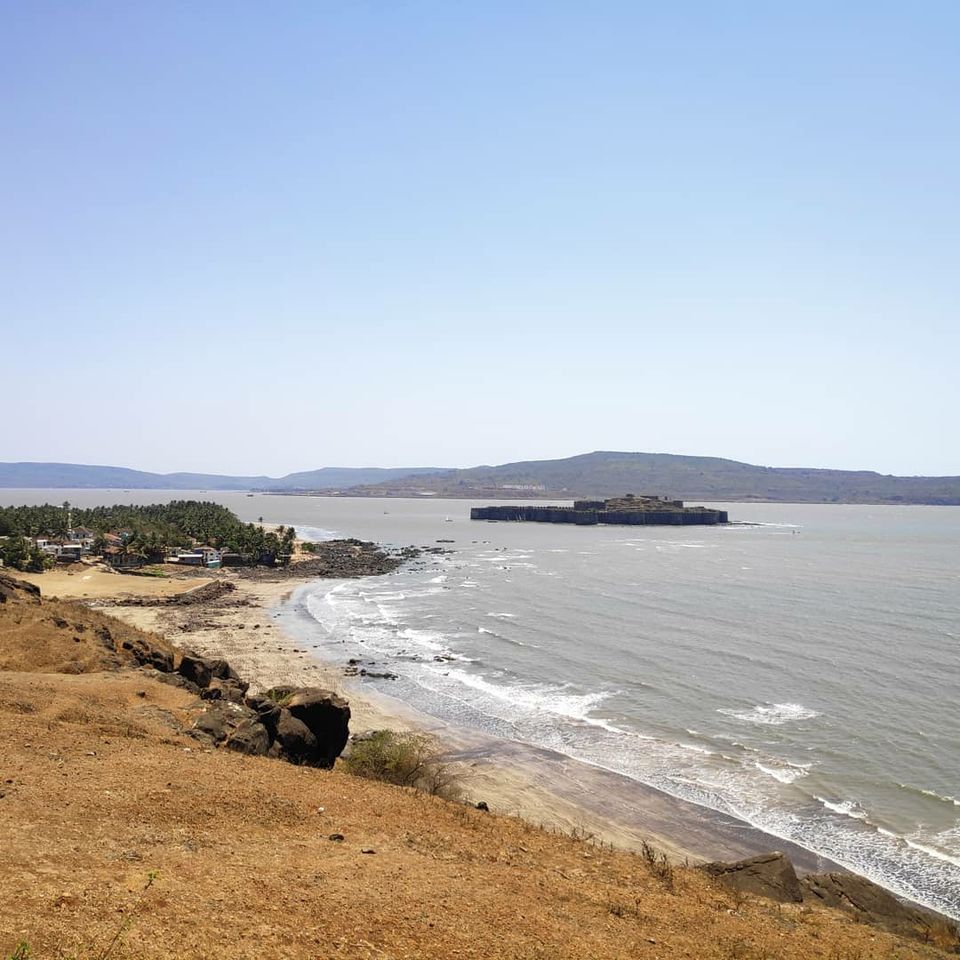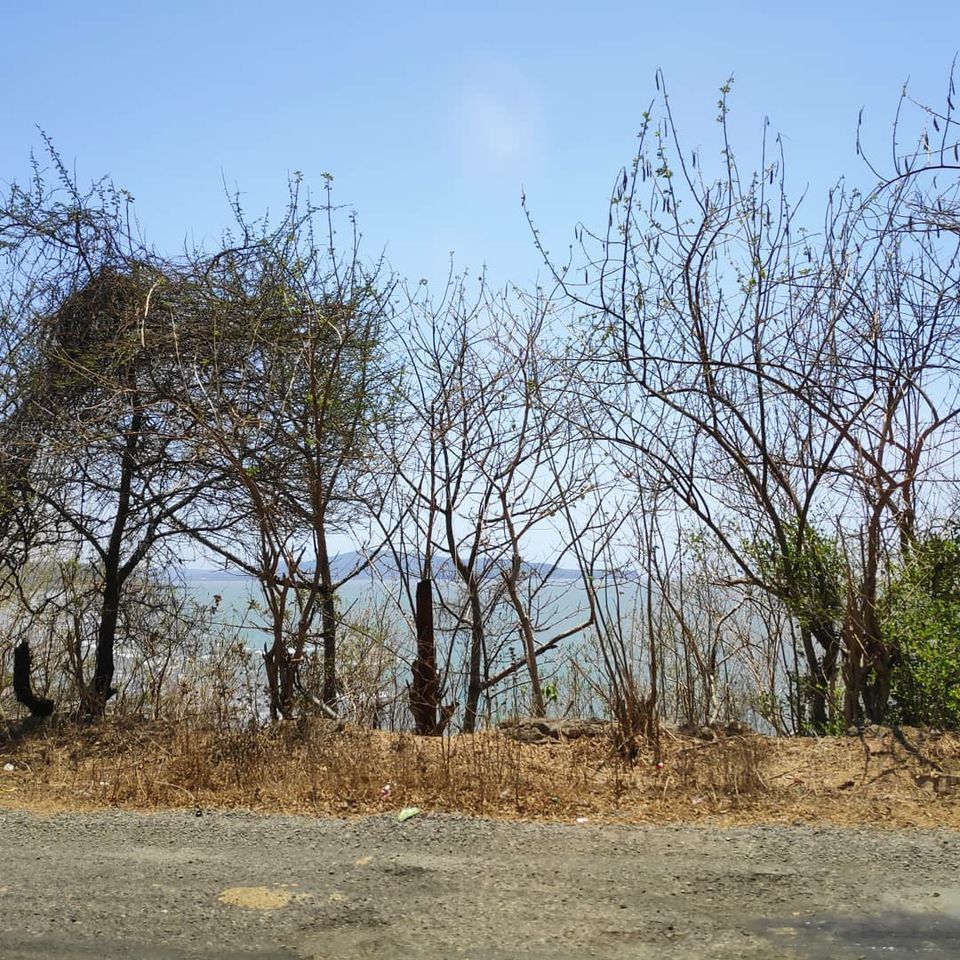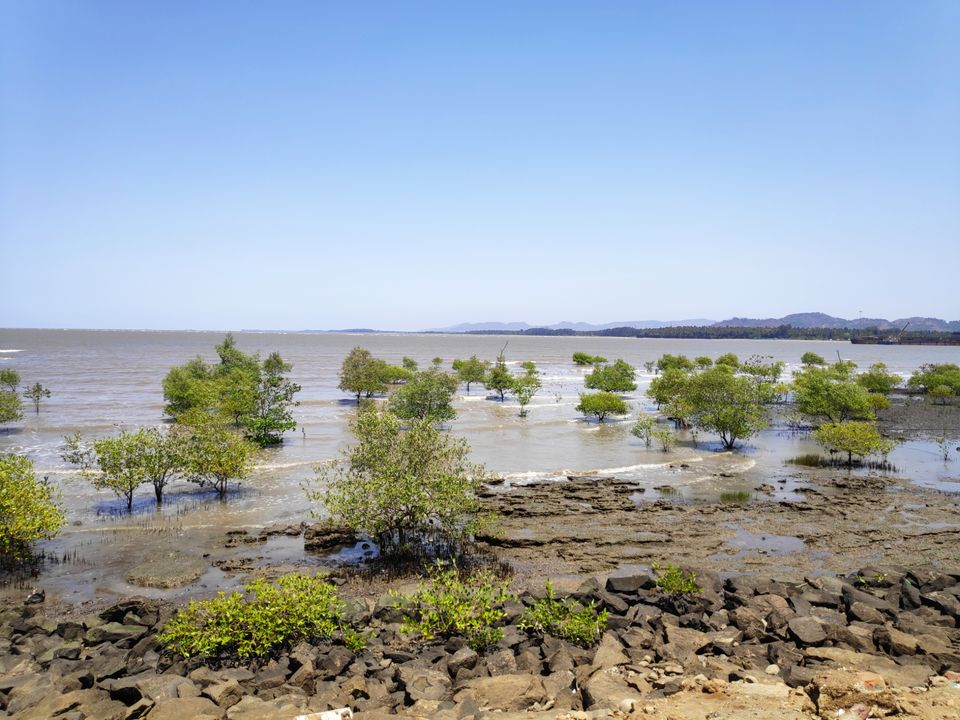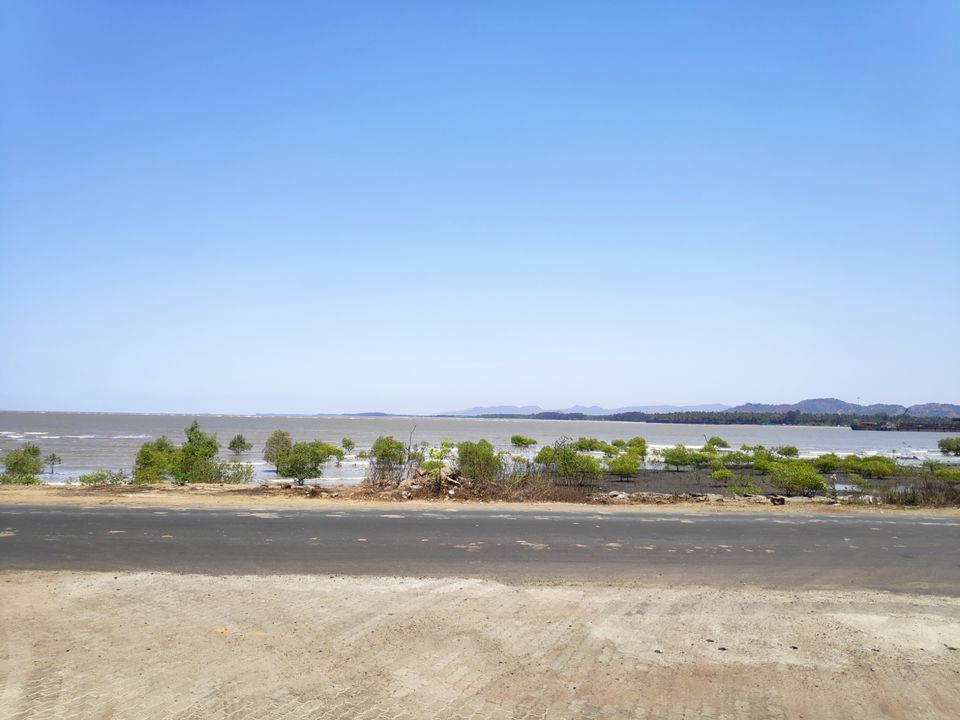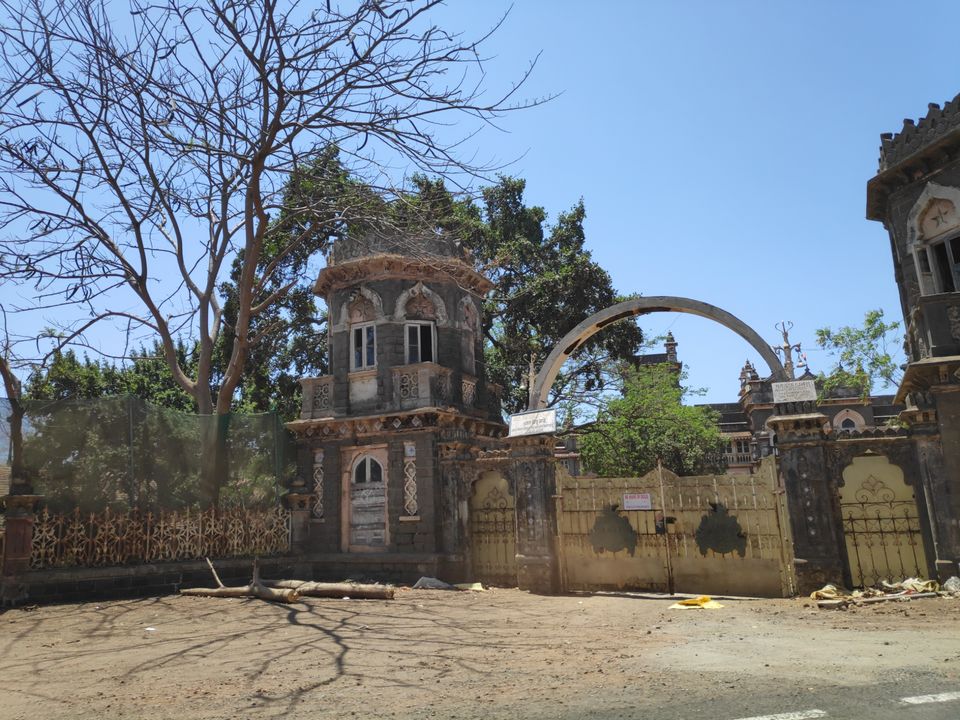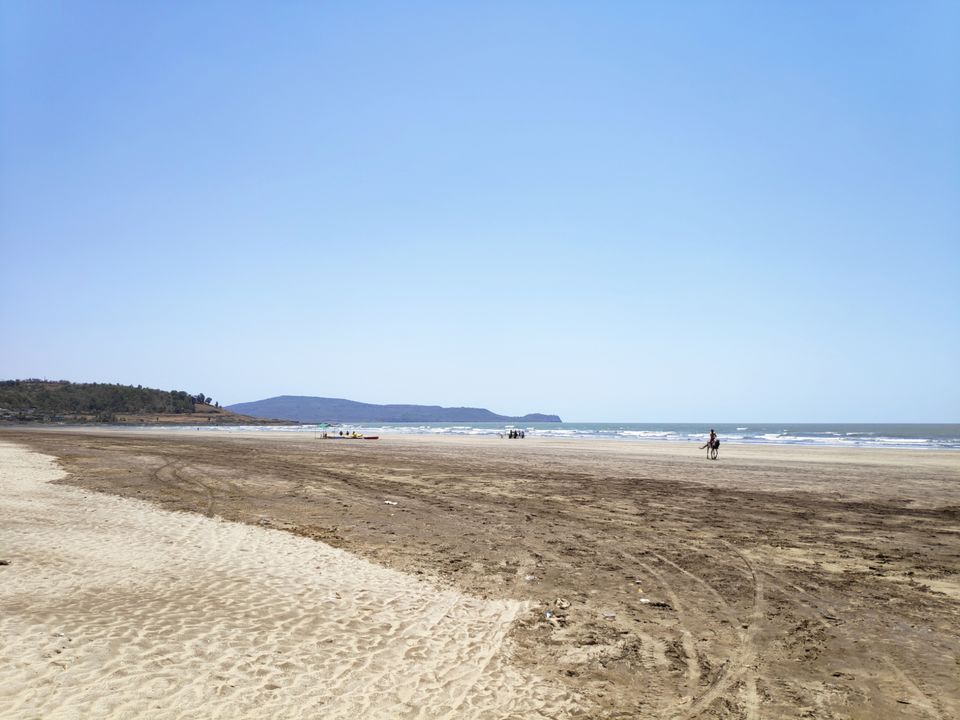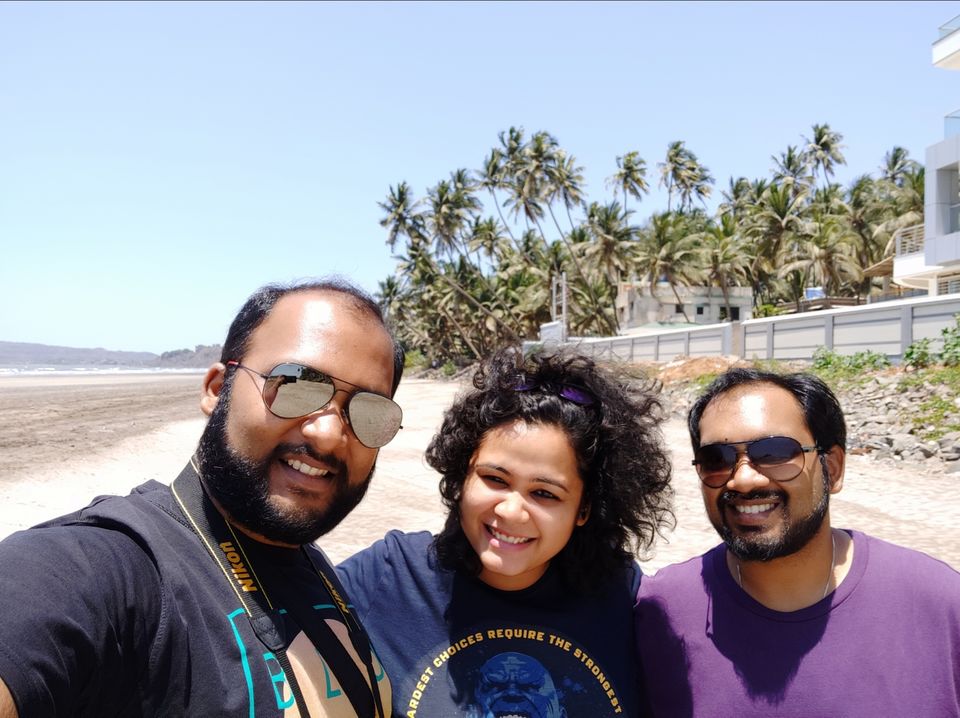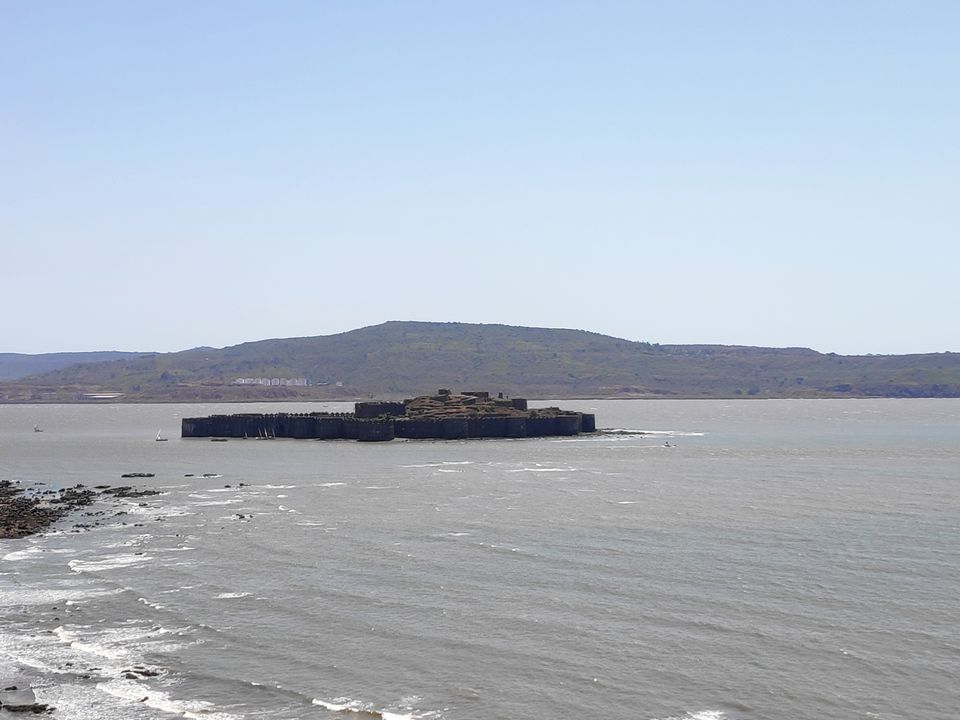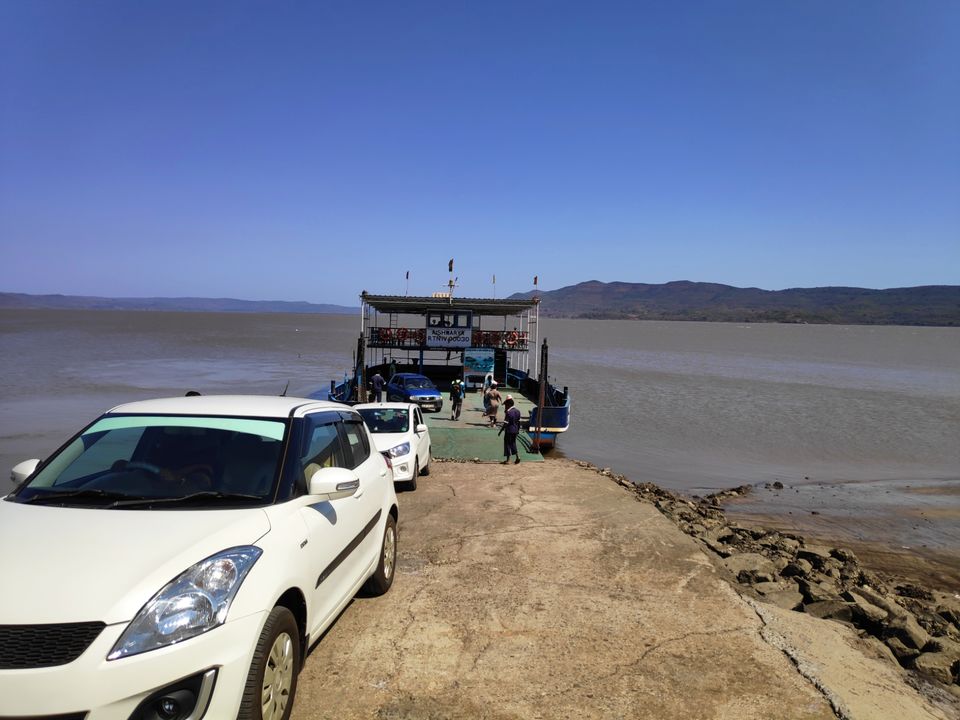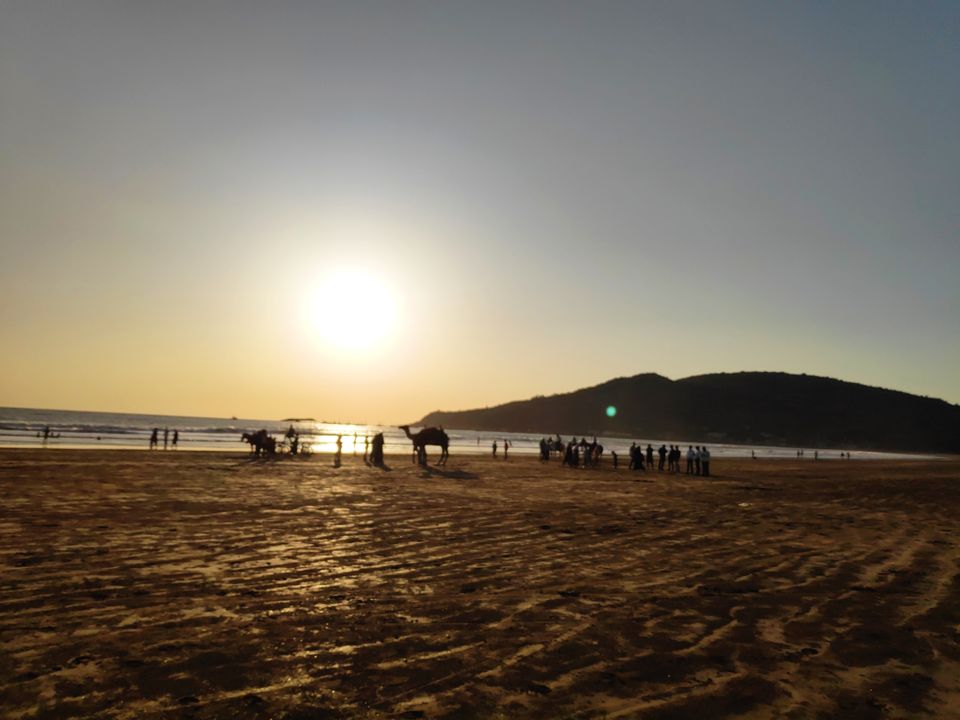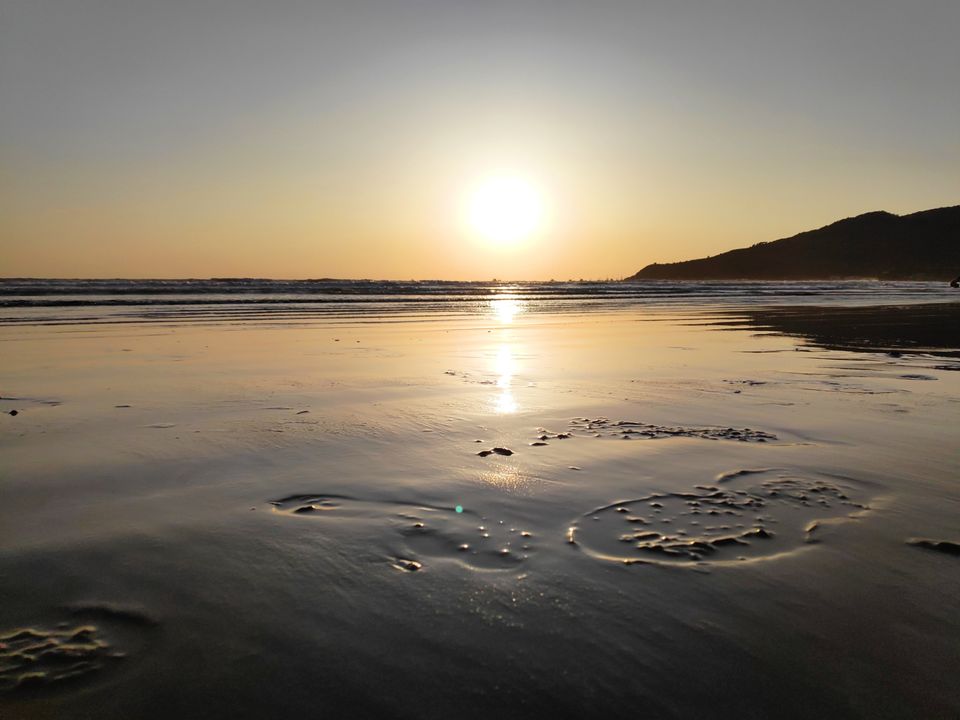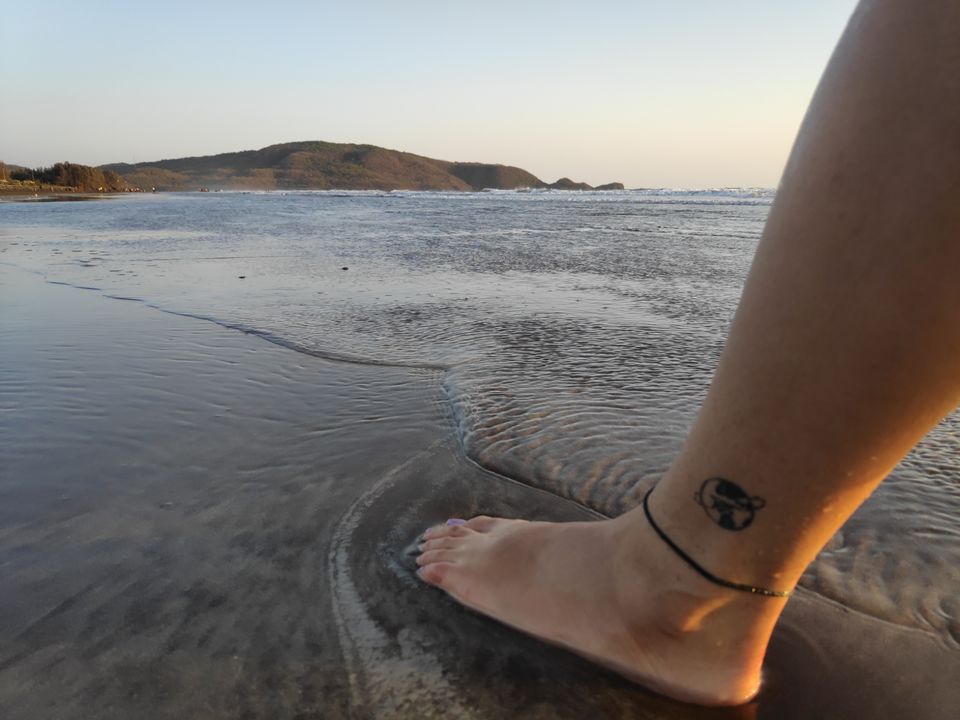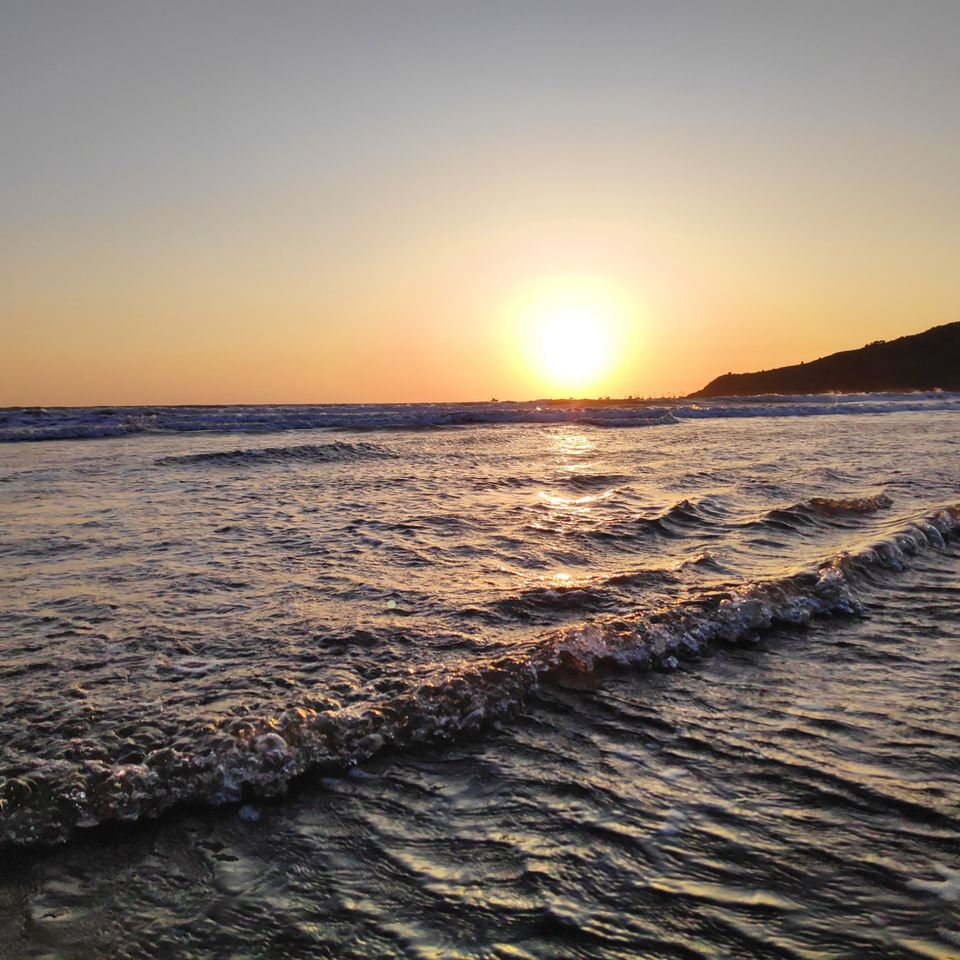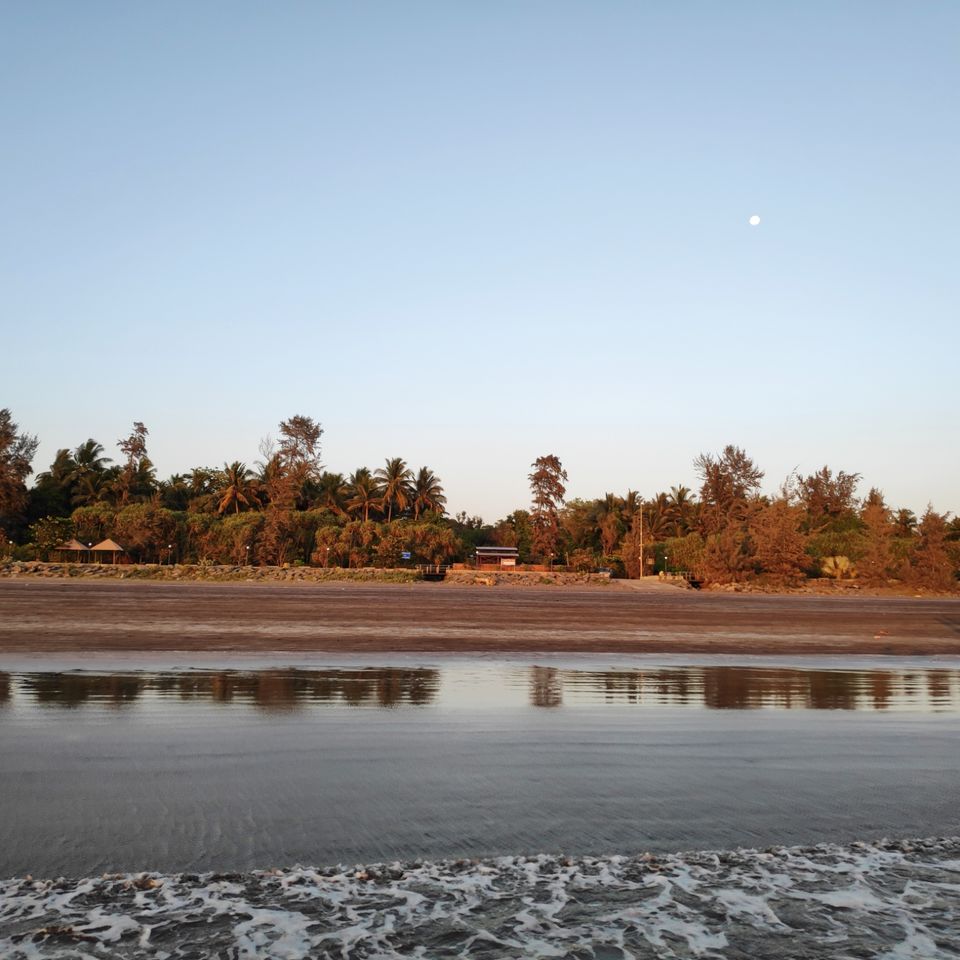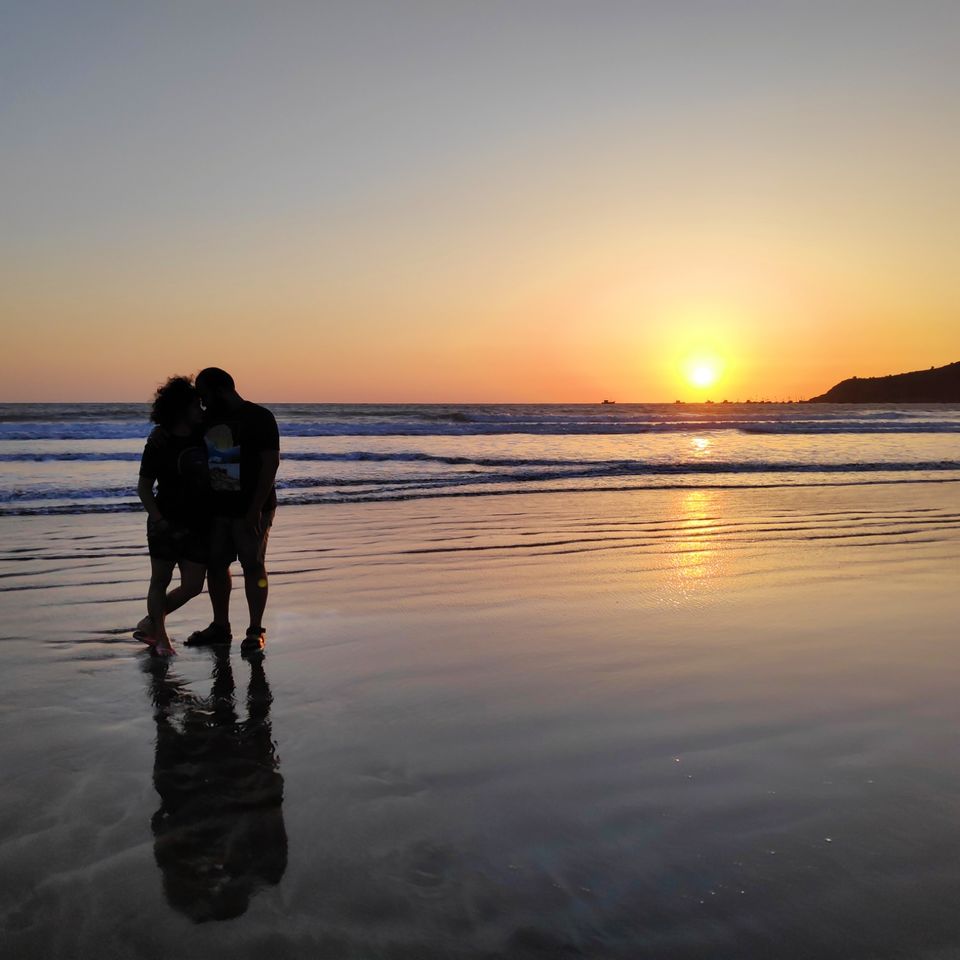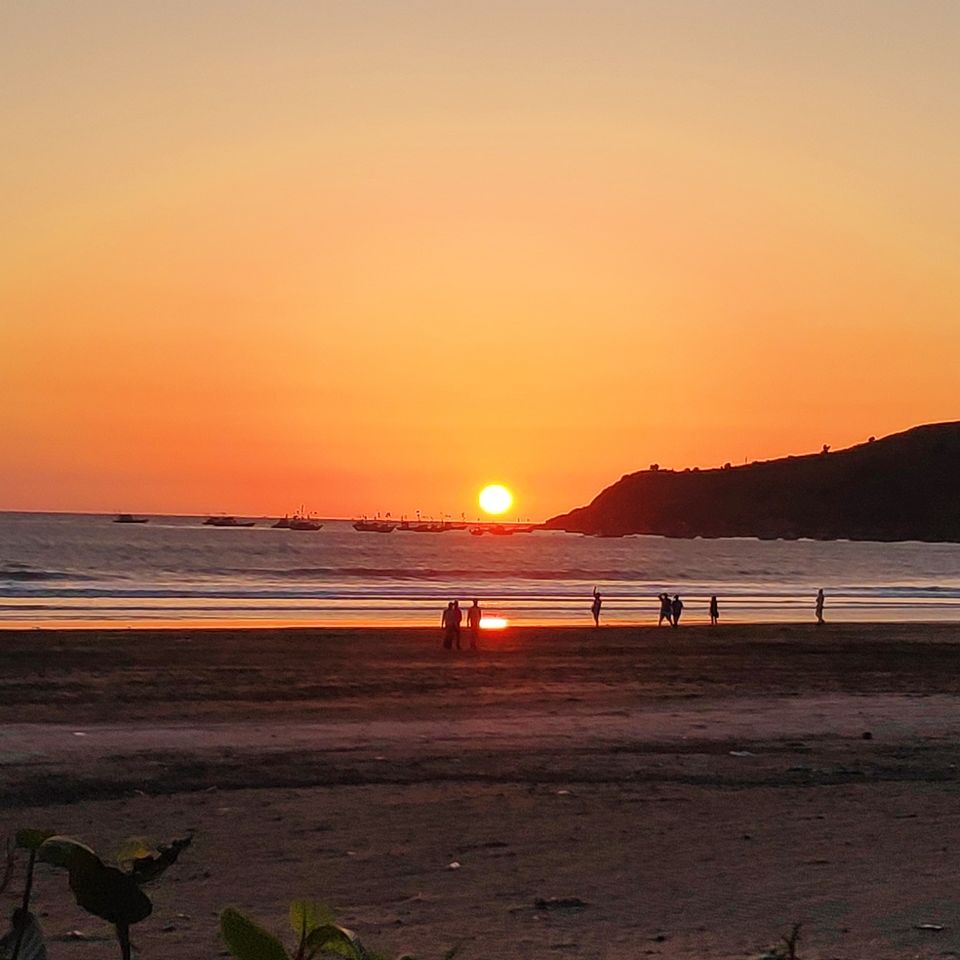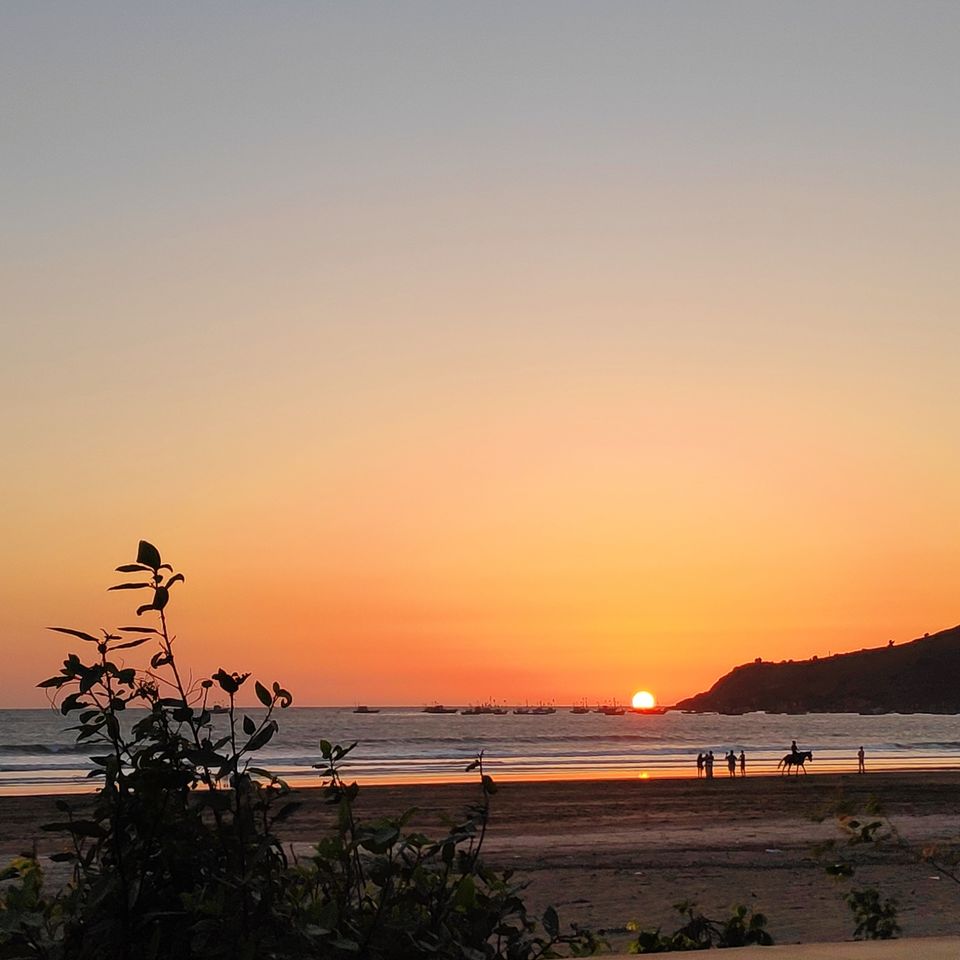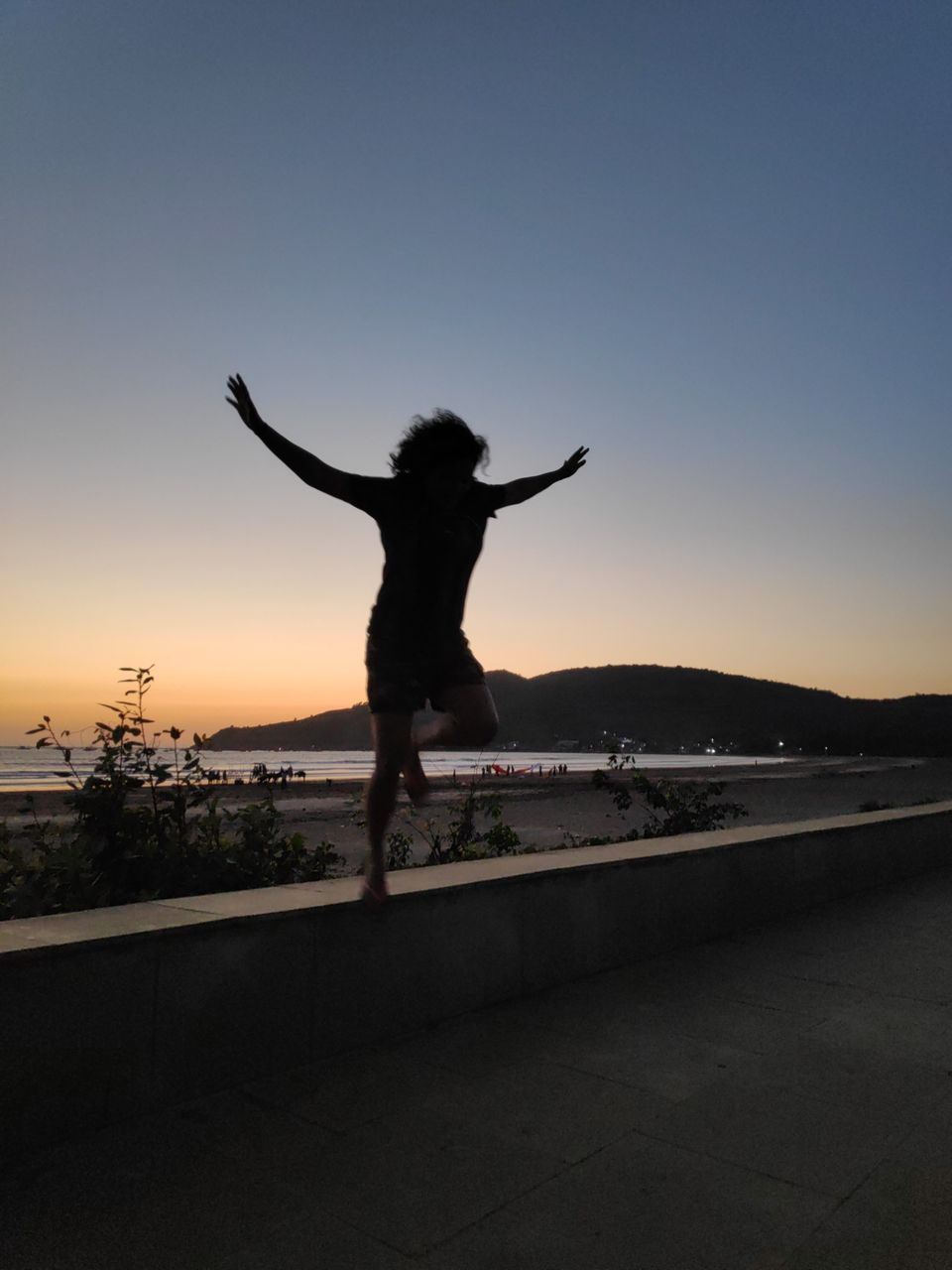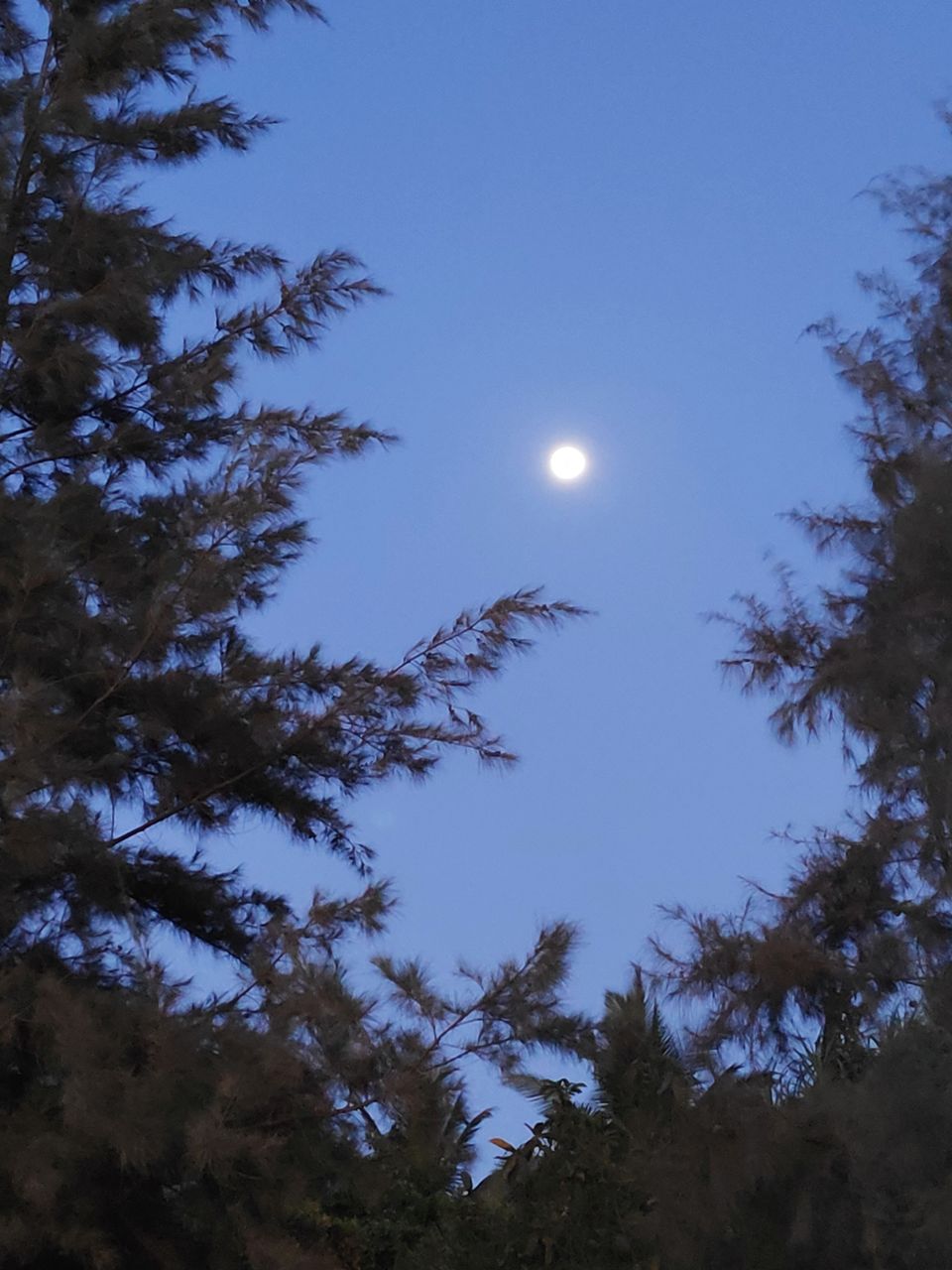 We left Shrivardhan village early, and after enjoying the calm and clean Harihareshwar beach, we started our journey towards Ratnagiri. The day was majorly spent on the road, crossing 3 ferry rides, multiple bridges where you can see the river joining the sea, we even saw a small jellyfish near our ferry, beautiful streches running very close to the sea, and at times going uphill from where you can enjoy the curvy roads and the view of the blue waters from above. Finally, we crossed Ganpatipule and reached Ganeshgule, a place in Ratnagiri, where we had booked our stay for the night!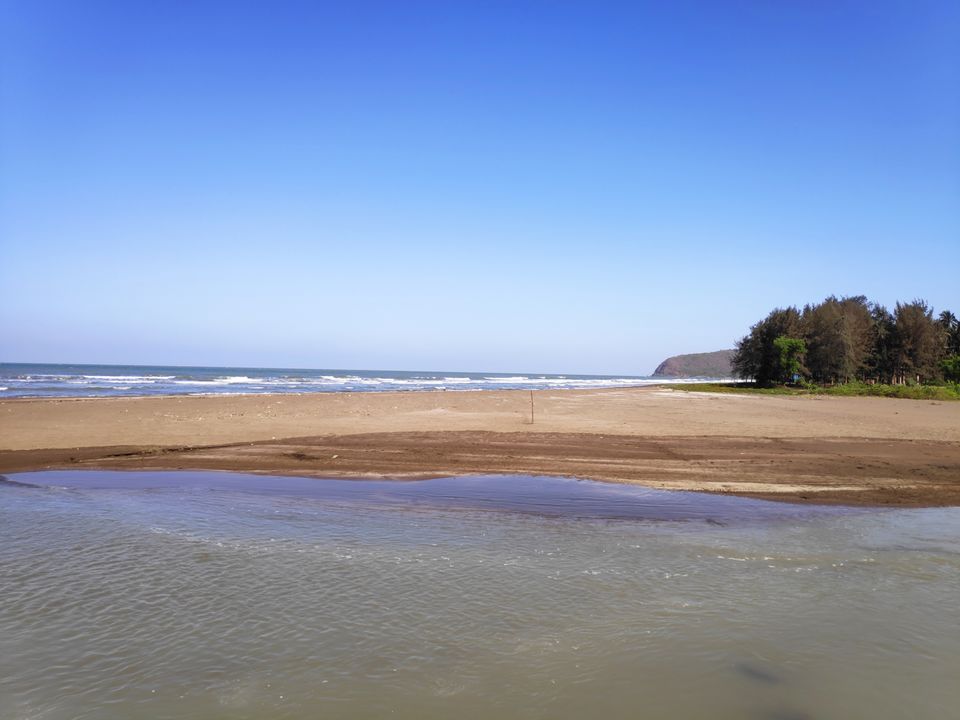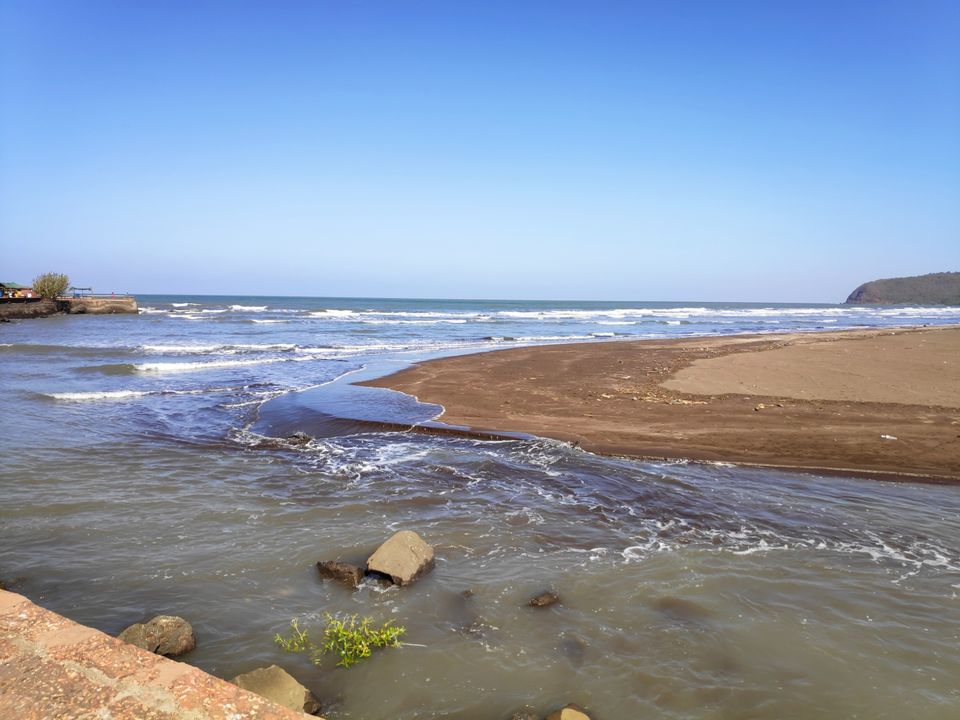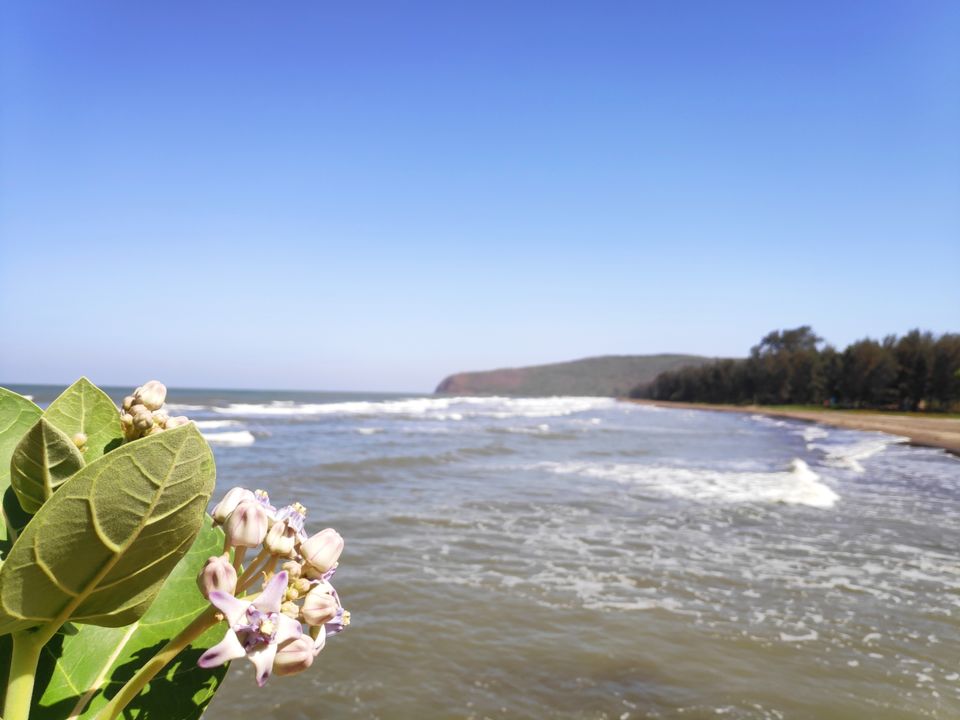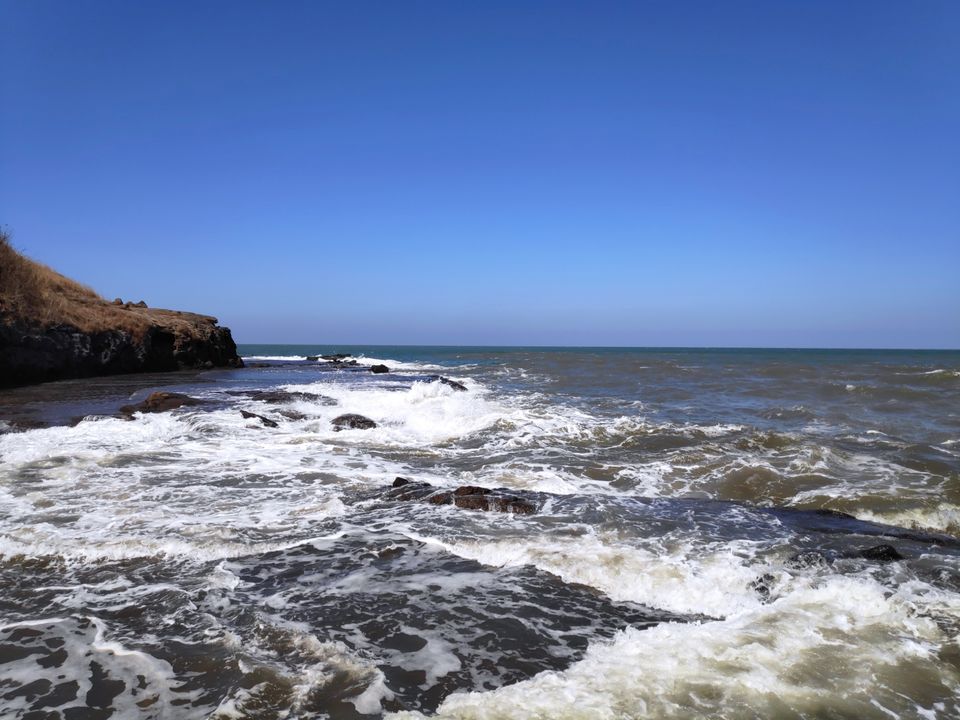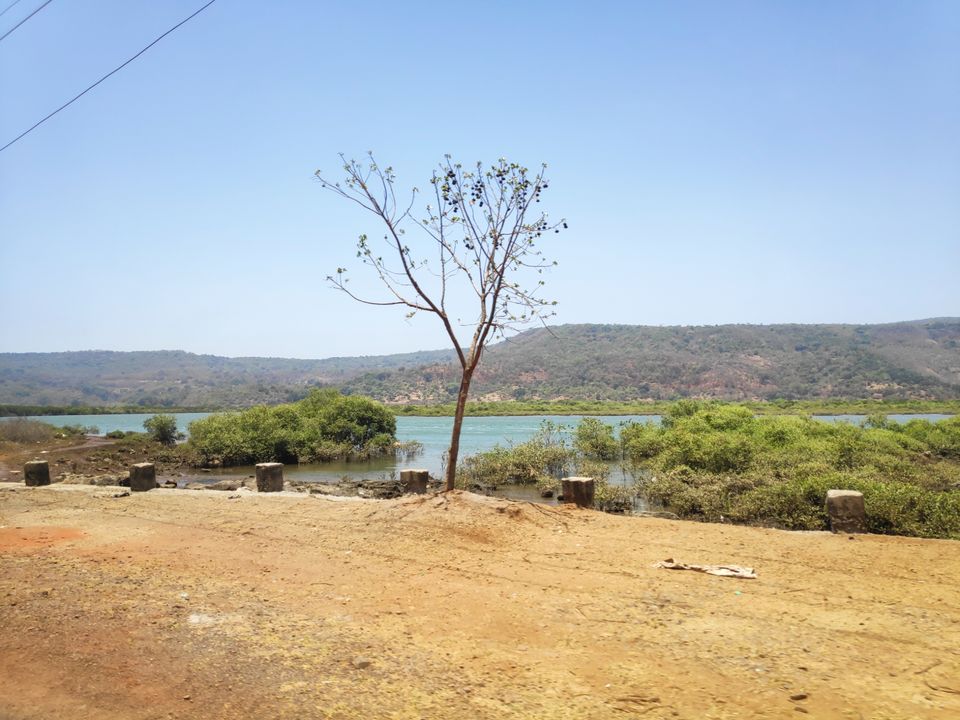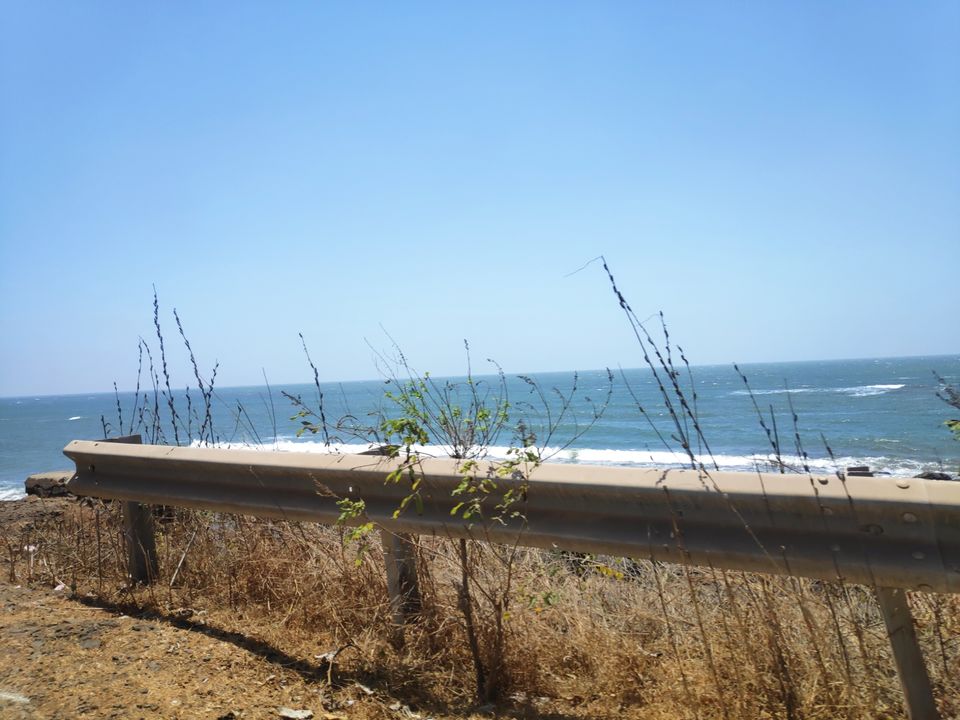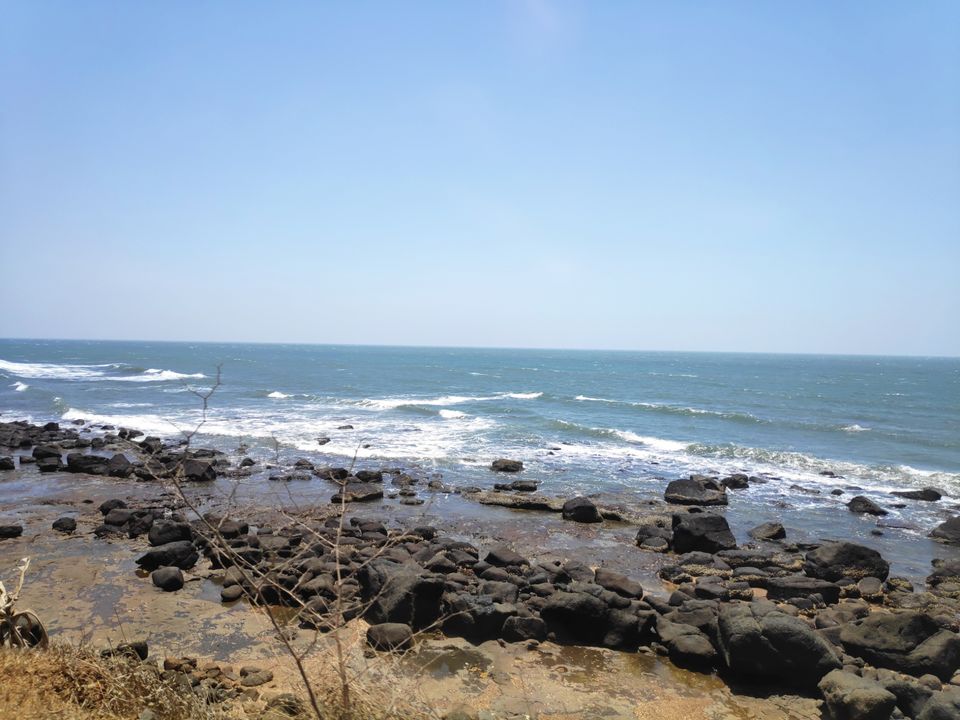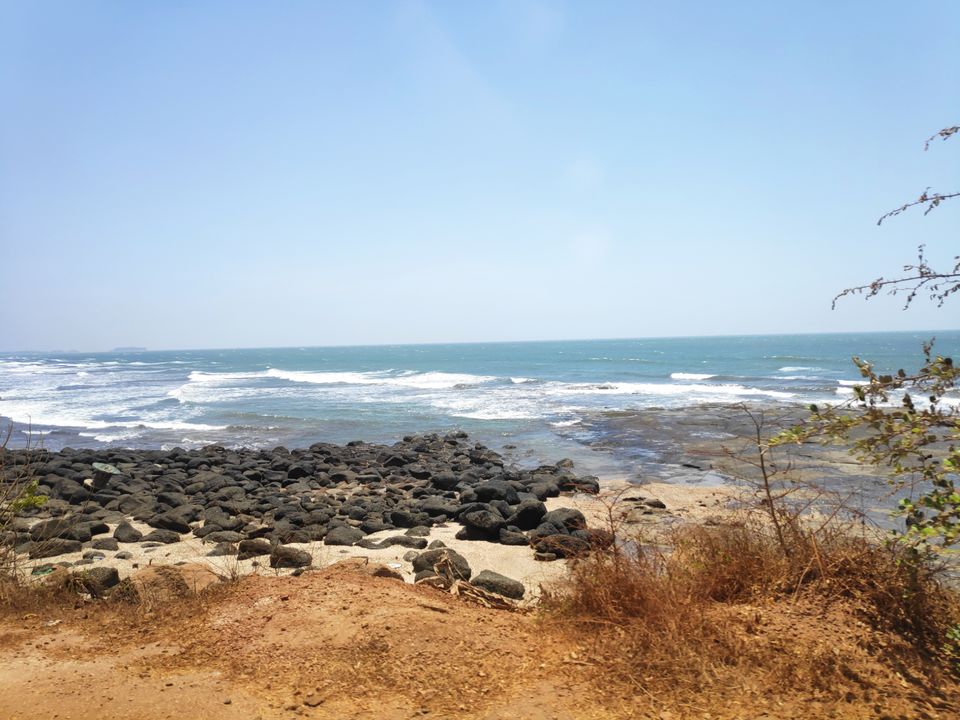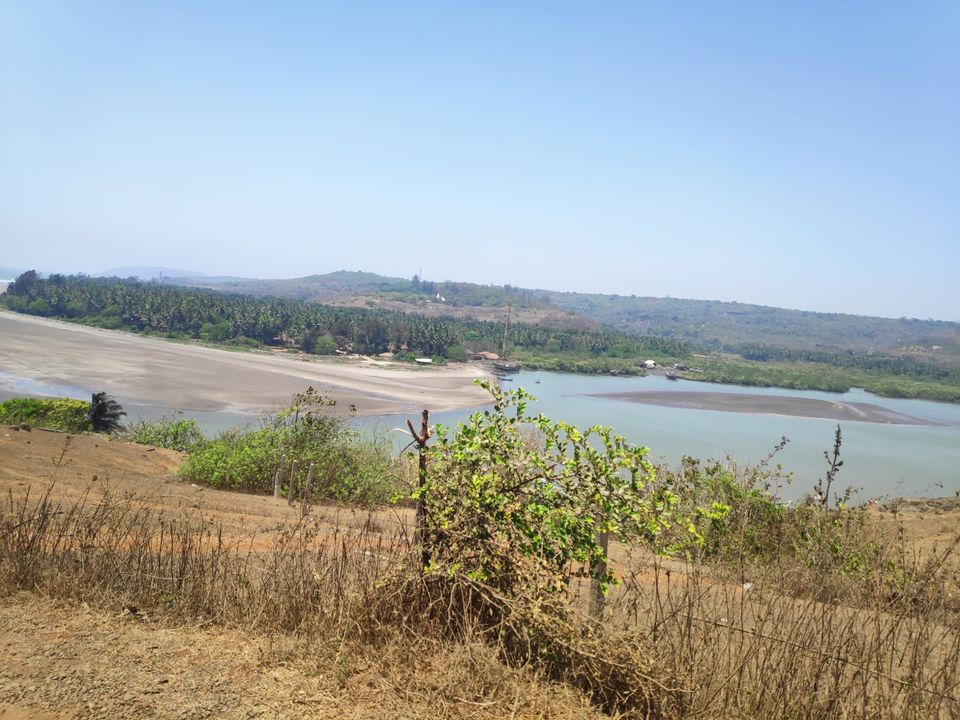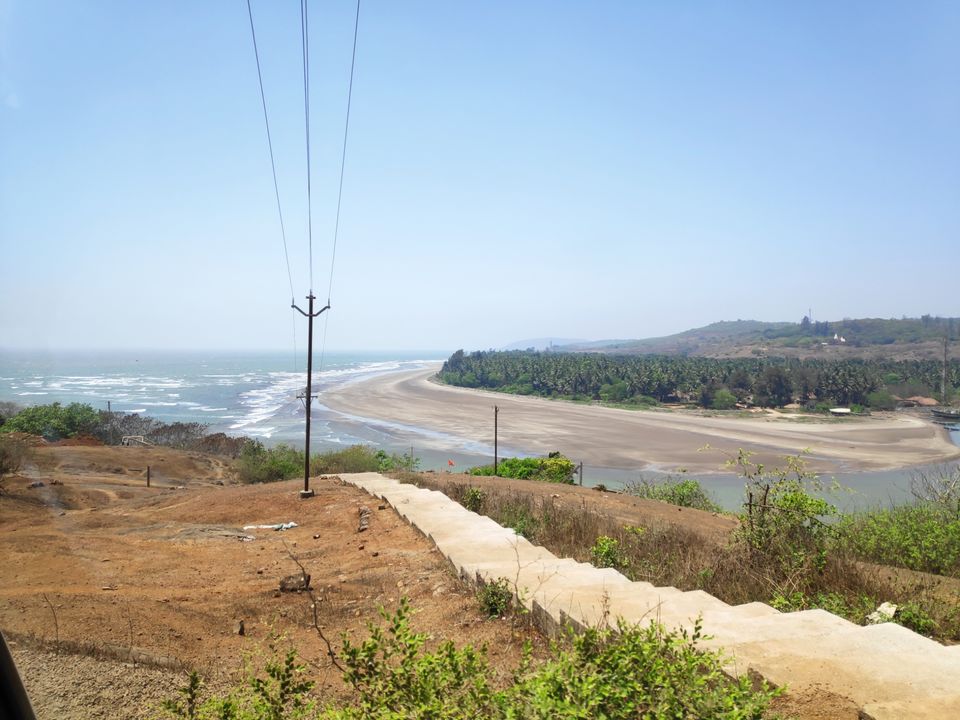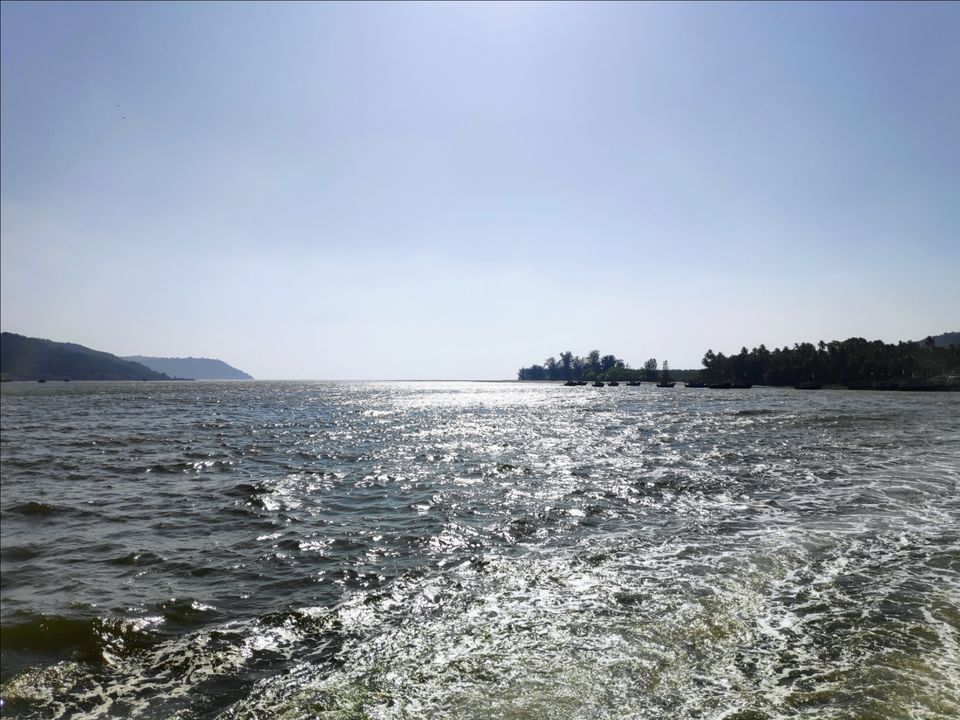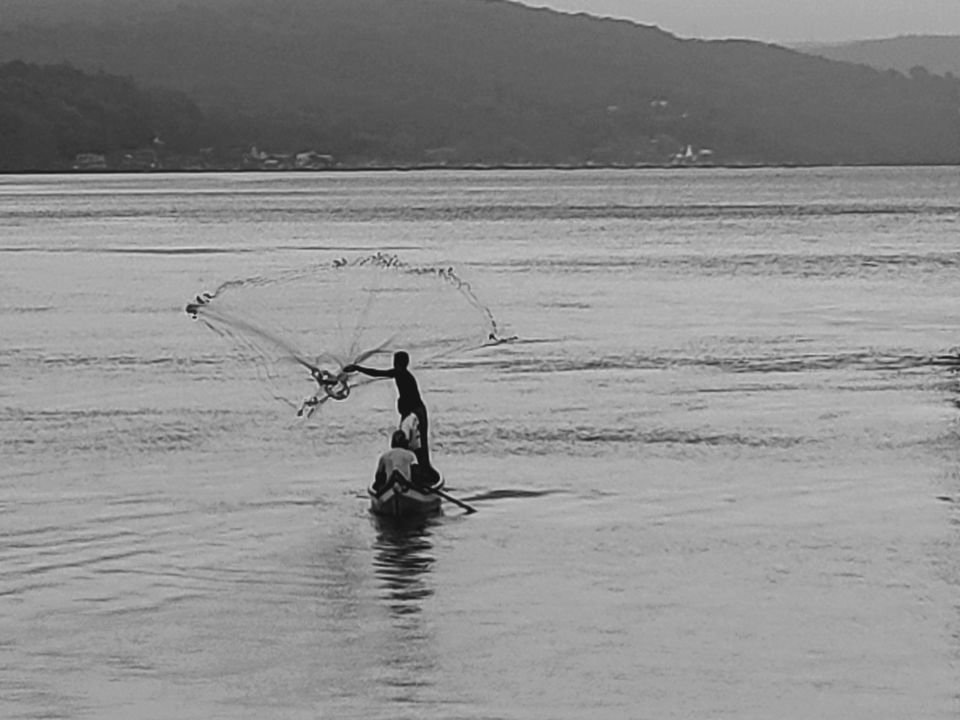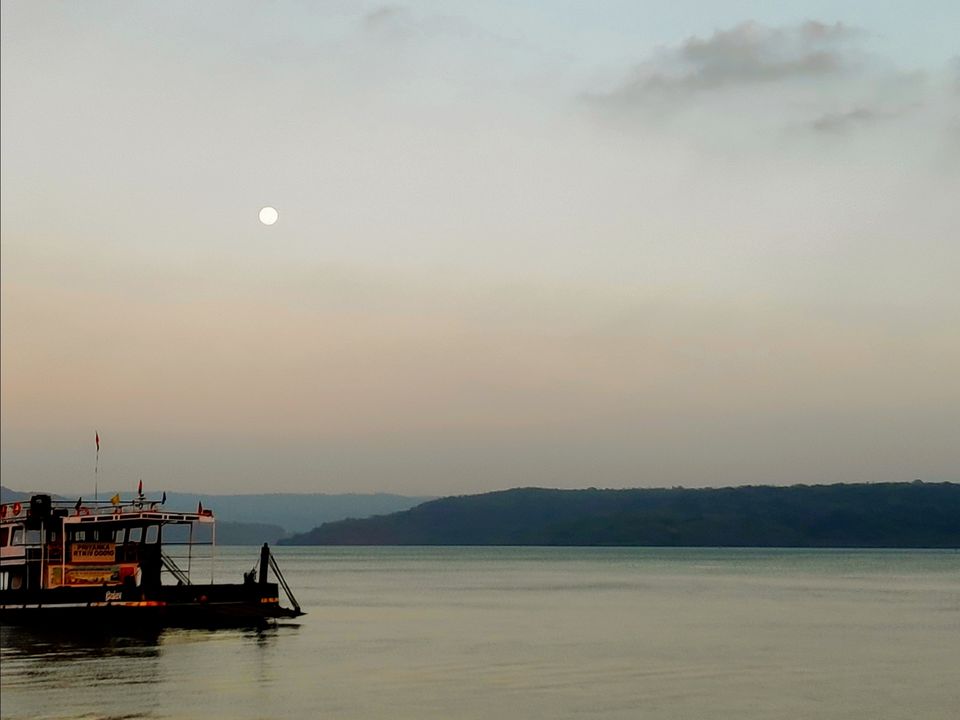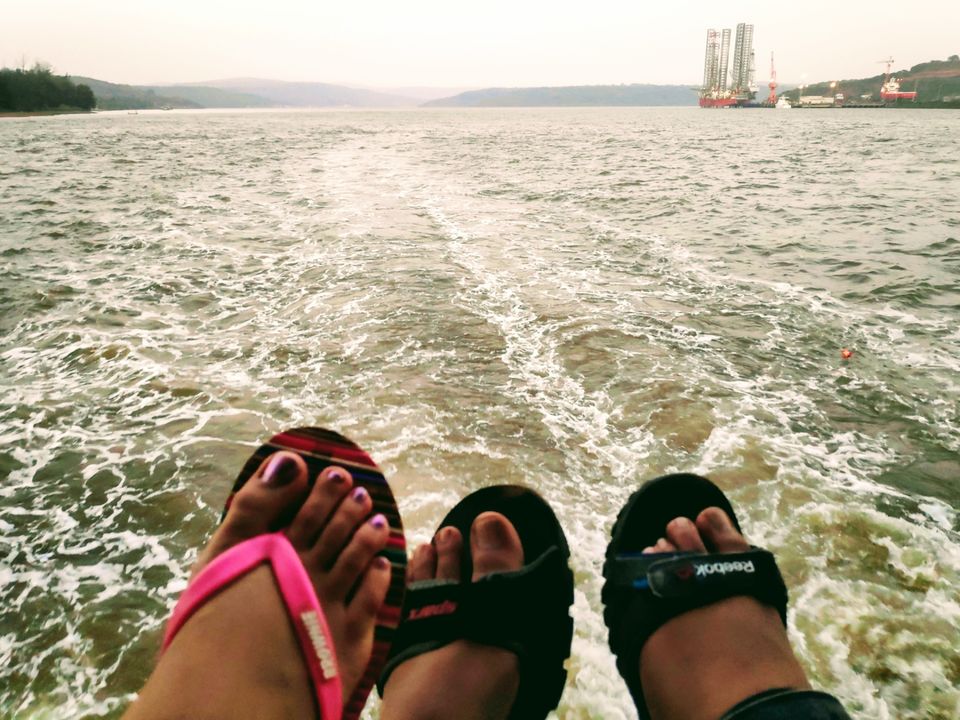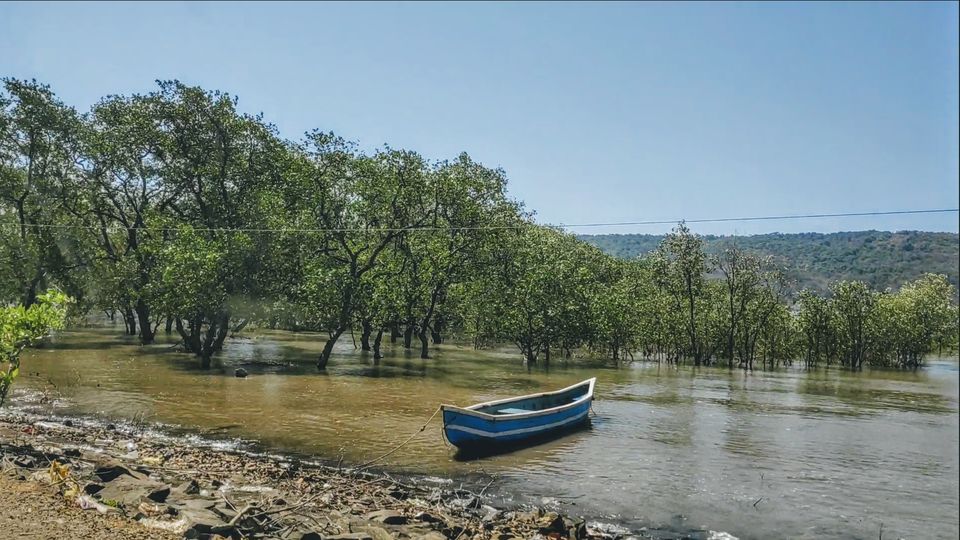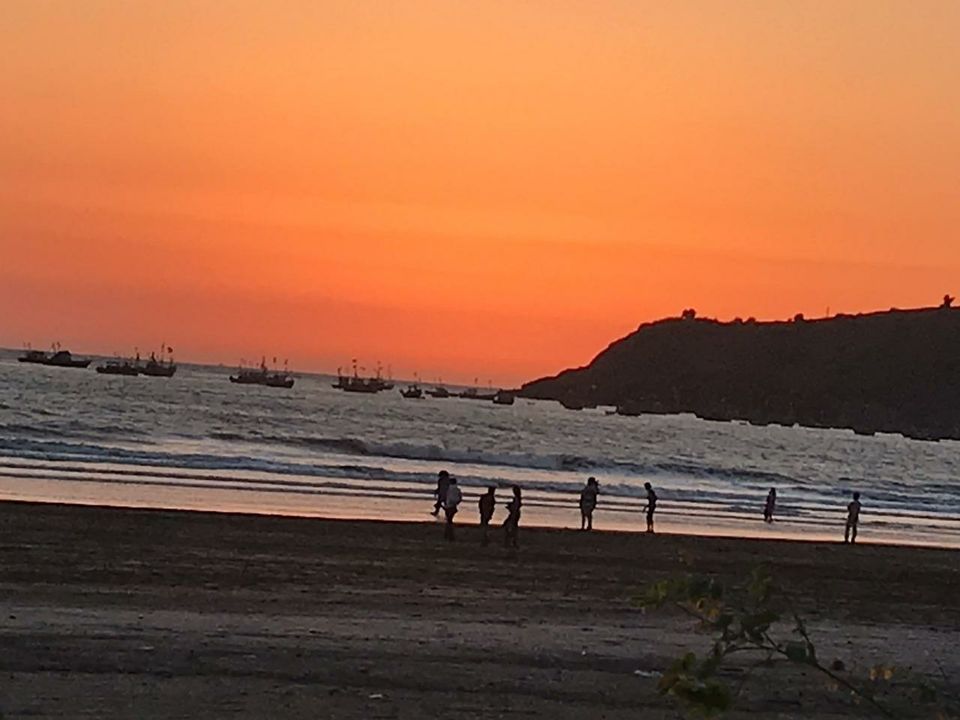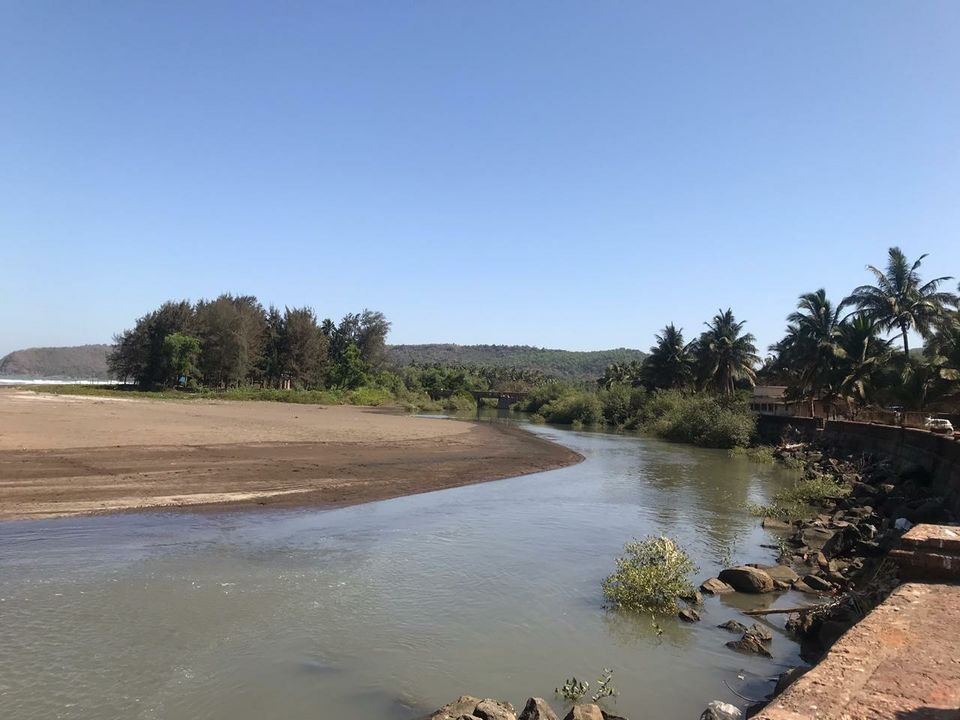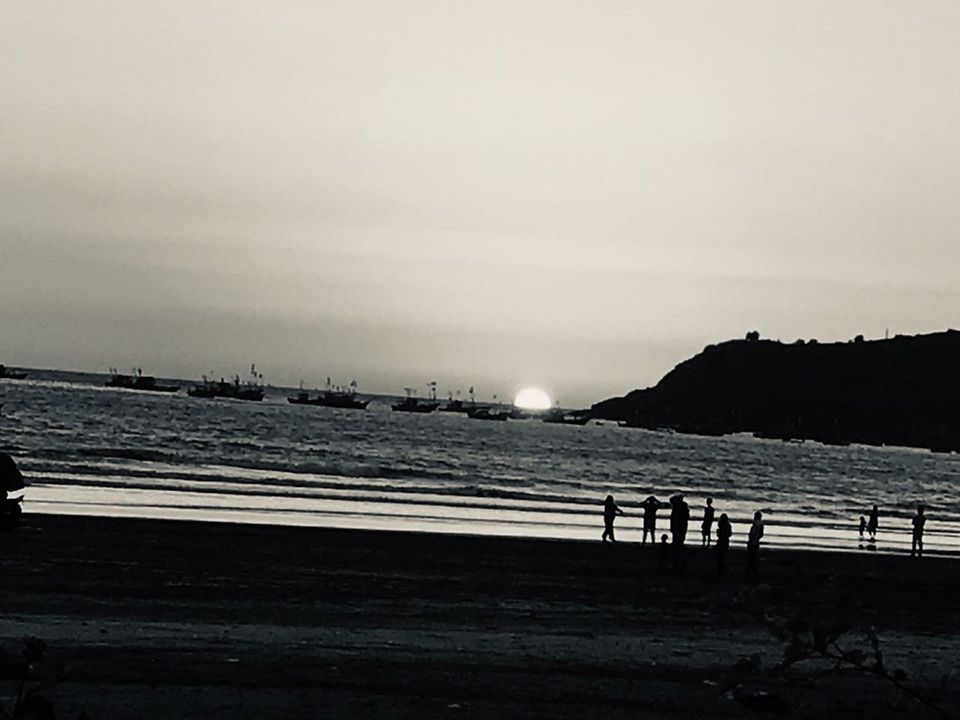 An awesome road trip along the western coastal route. In 5 days we crossed multiple villages and towns along the coastal belt from Mumbai to Goa. Running parallel to the sea on one side and western ghats on the other, this coastal road offers you spectacular views of many small villages, mighty forts, pristine beaches, clean skyline, traffic free roads, pure air, natural environment, awesome seafood, konkani and malwani preparations, variety of missal pav... a route which is still untapped, hence less crowded and clean.
Day 1- we started from Mumbai as early as 7am and reached Harihareshwar, crossing Alibaug, Kashid beach, Murud beach, Janjira fort, watching the sunset at Shrivardhan beach, and spent the night at a comfortable homestay at Shrivardhan village near Harihareshwar.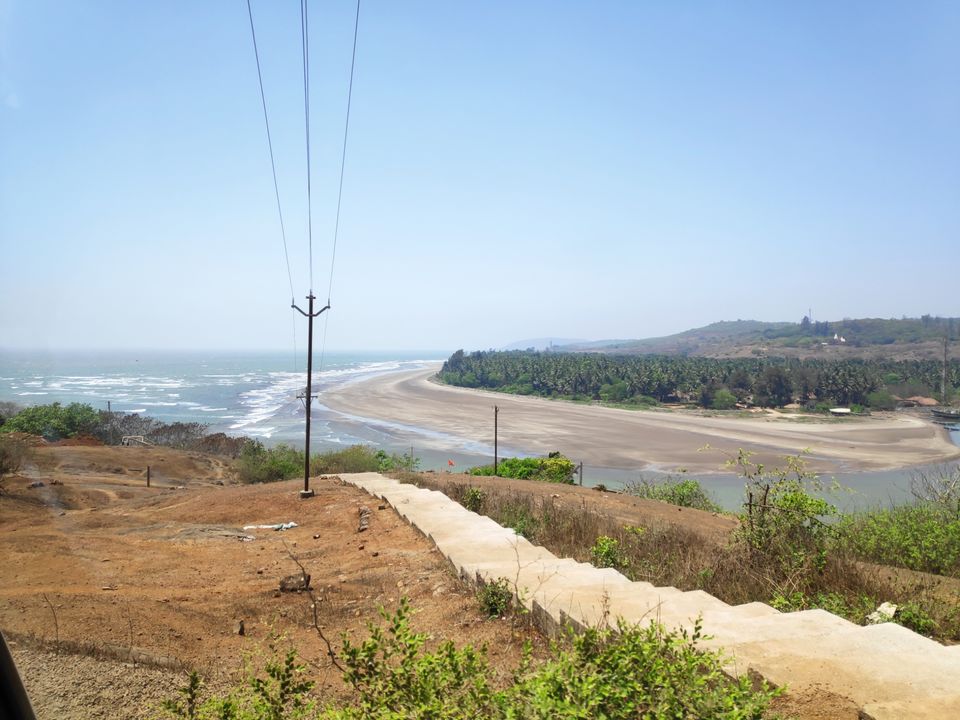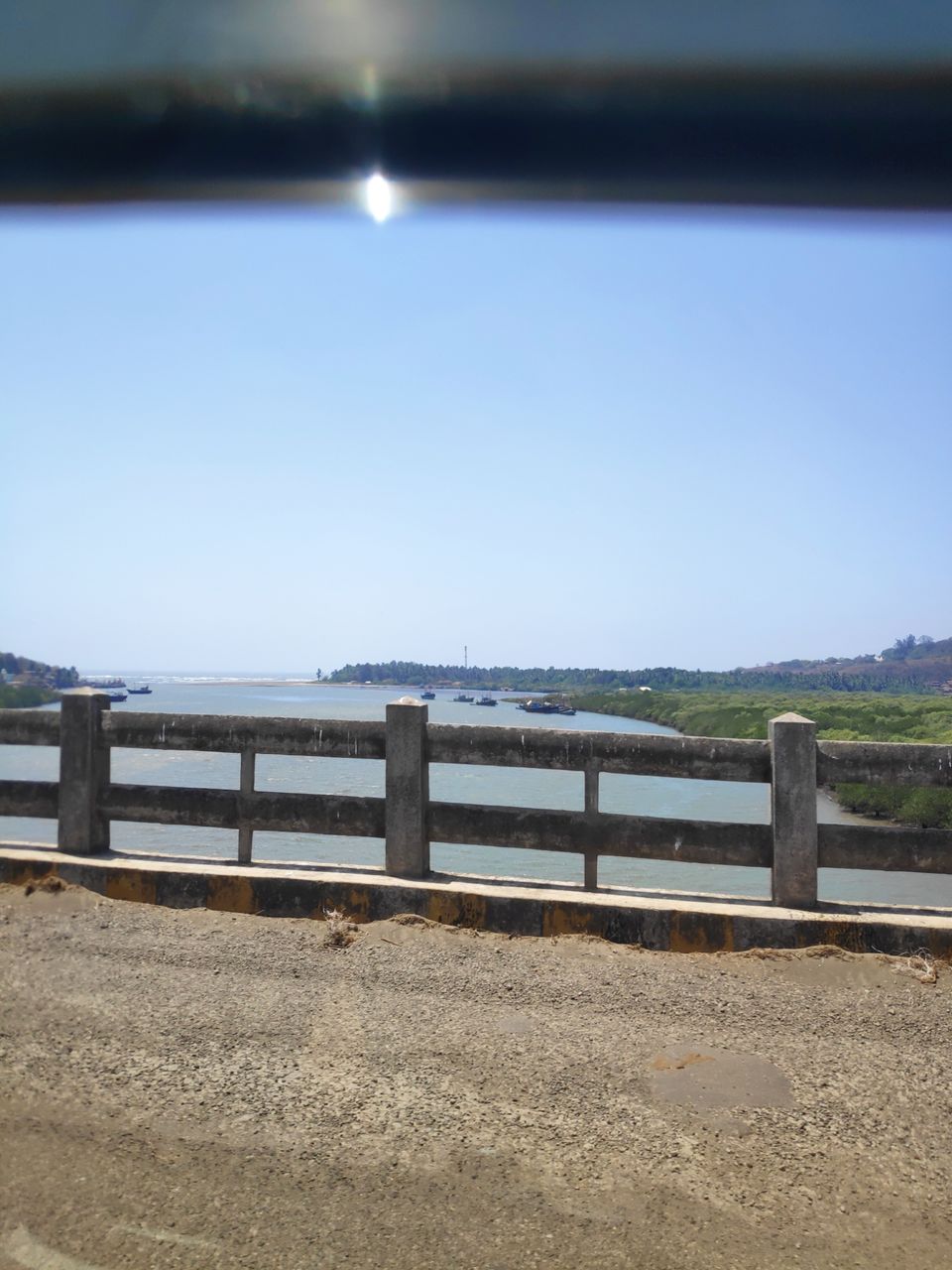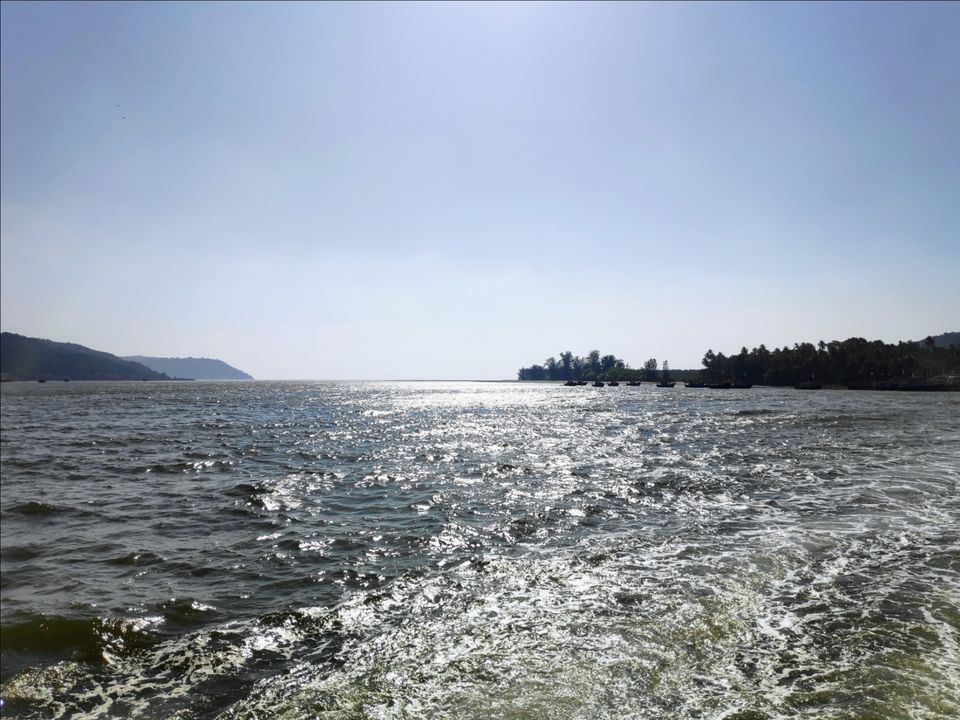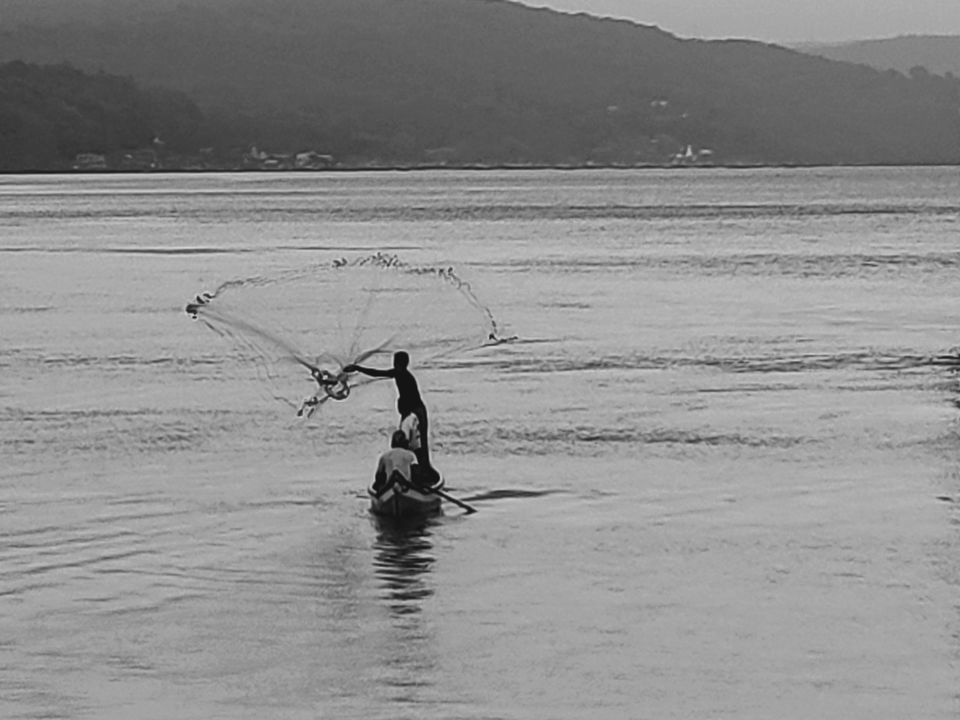 We started our day with Ganeshgule beach, which was clean, empty and uninhabited, and which had a snake as well to greet us. After a breakfast of poha and puri bhaji, we hit back the roads and continued our journey towards Goa. We crossed Ratnagiri, Vetye beach, Kunkeshwar, Sindhudurg Fort, and reached Malwan. We stopped at the clean Tarkarli beach, which is famous for water activities like scuba, snorkeling. Later towards the evening we finally reached North Goa, and decided to enjoy the sunset at Morjim beach.
Luckily it was a full pink moon night, which added to the beauty of the sunset as well as the view after the sunset.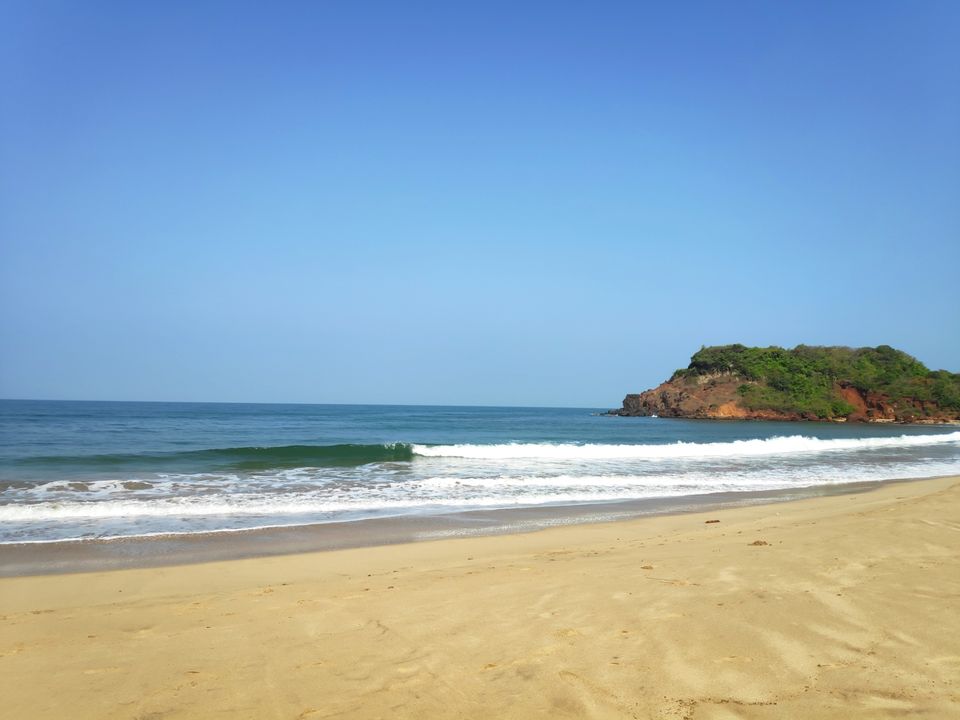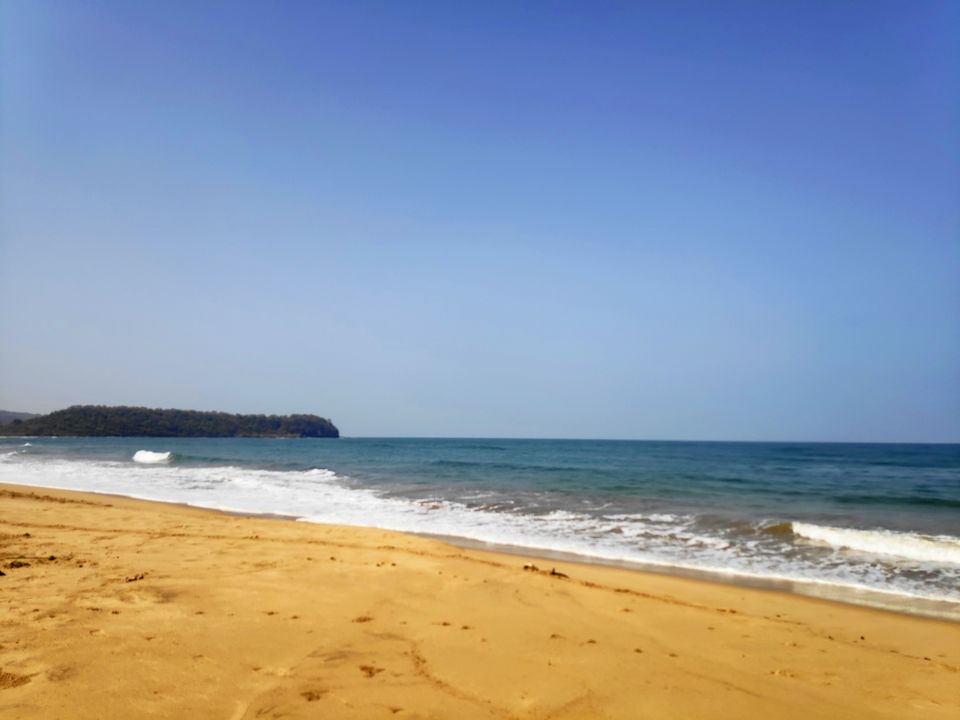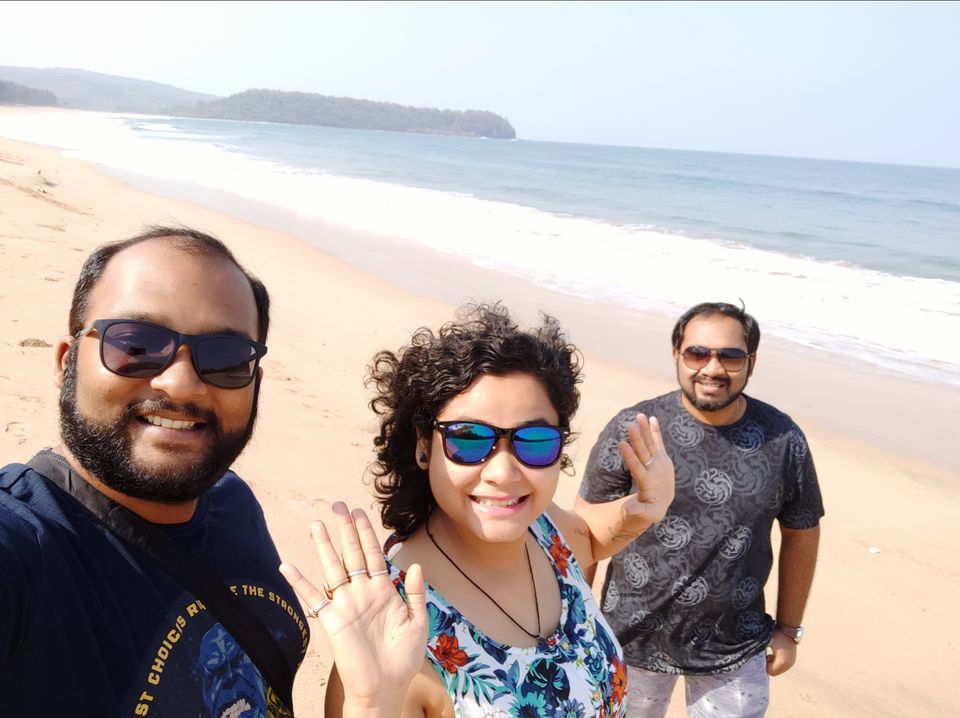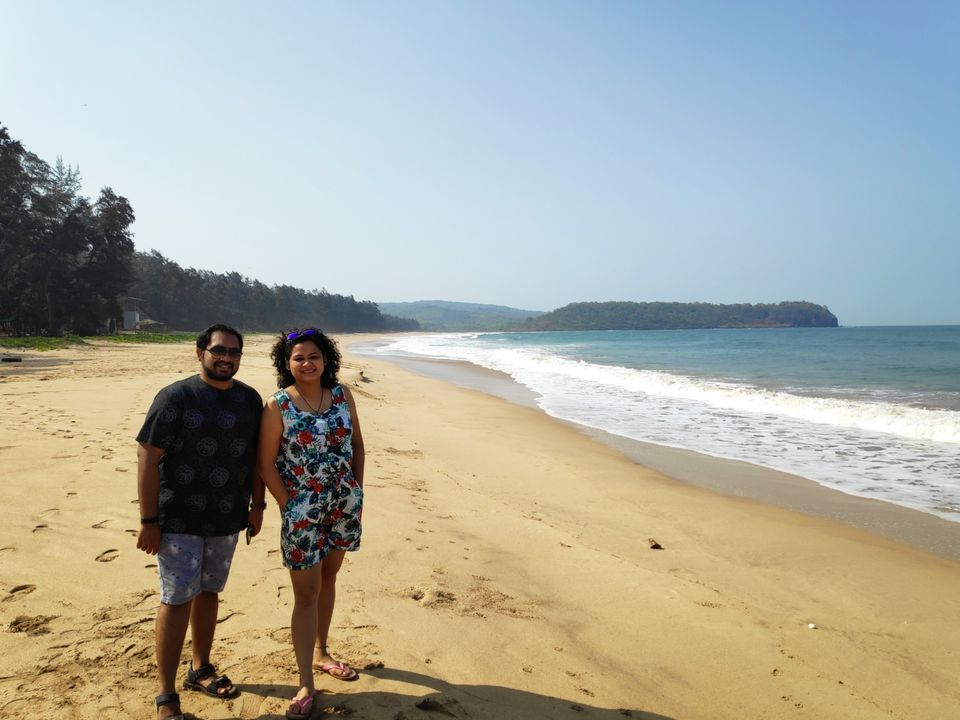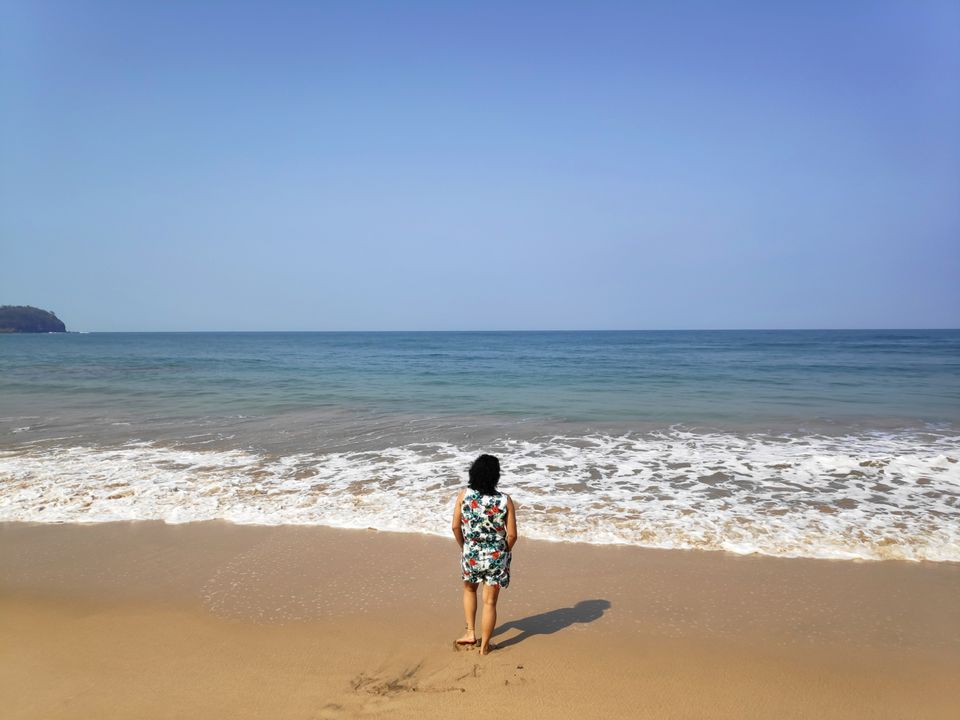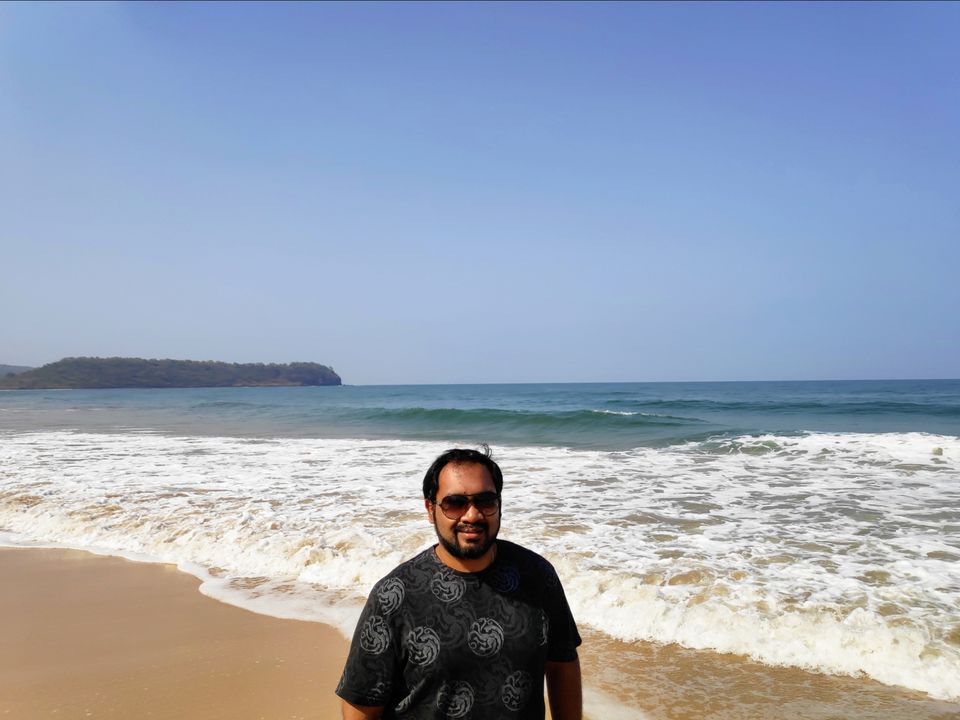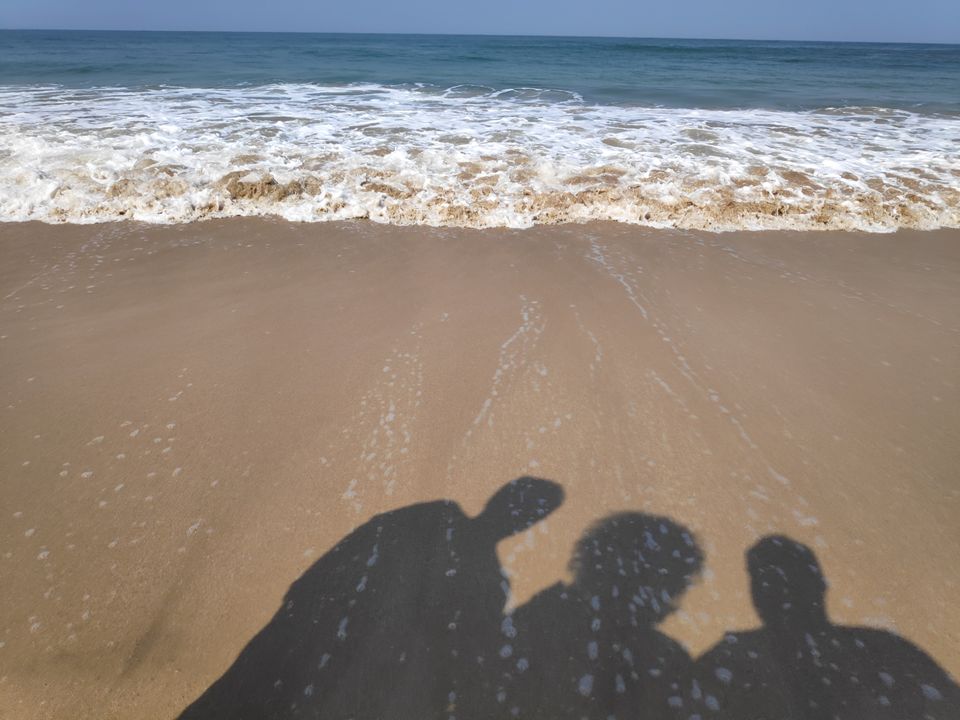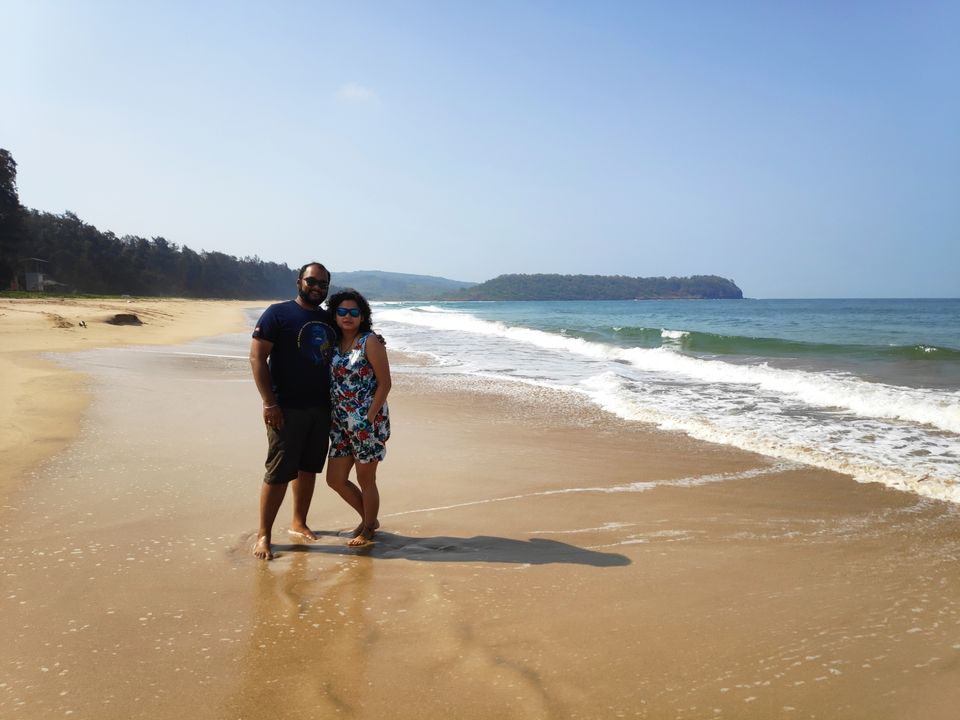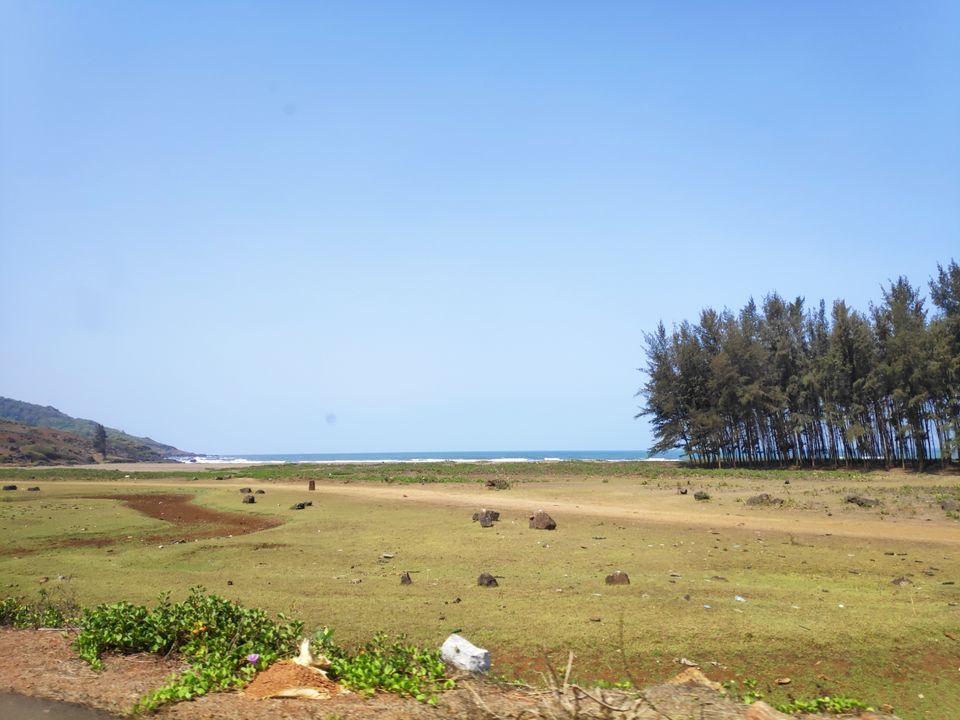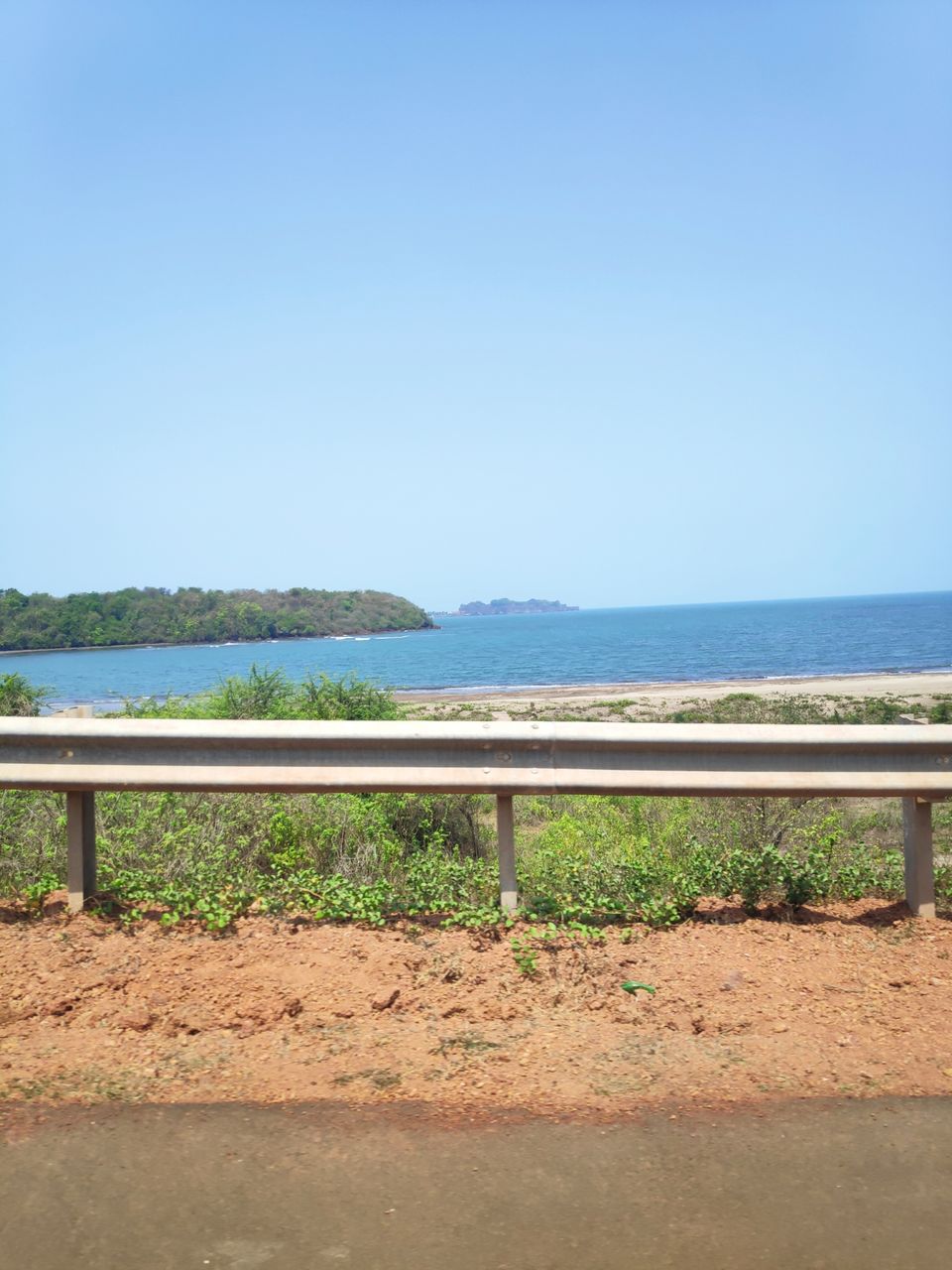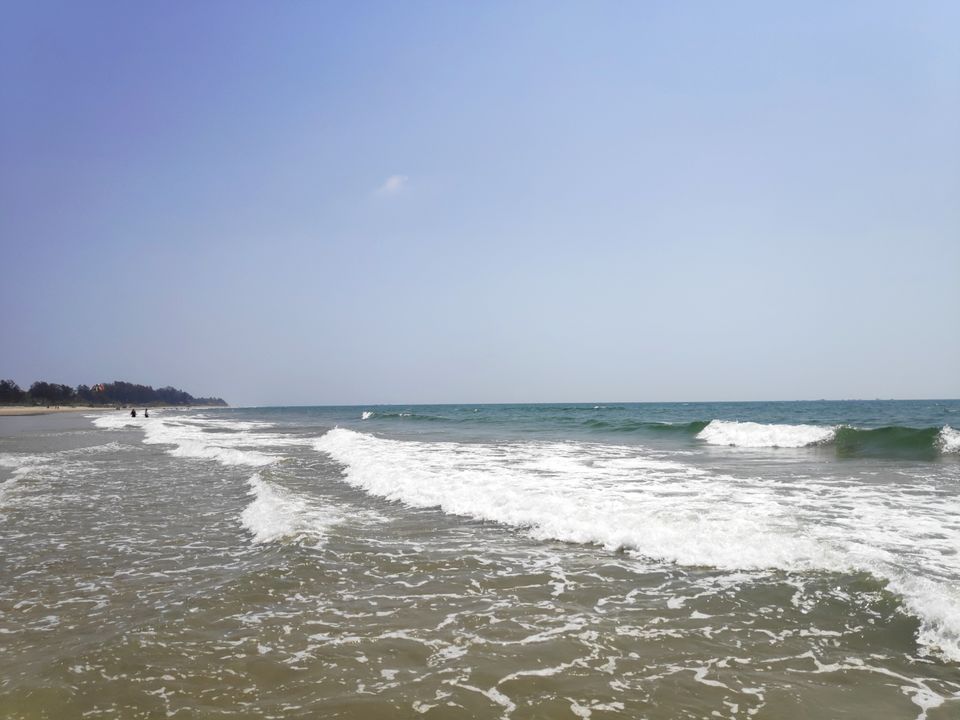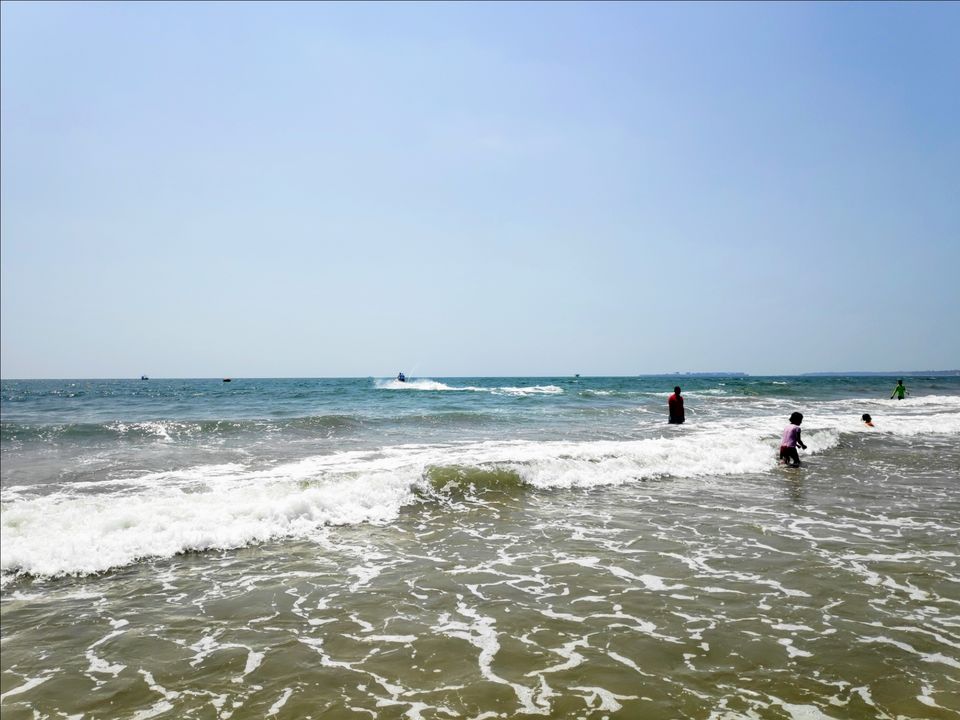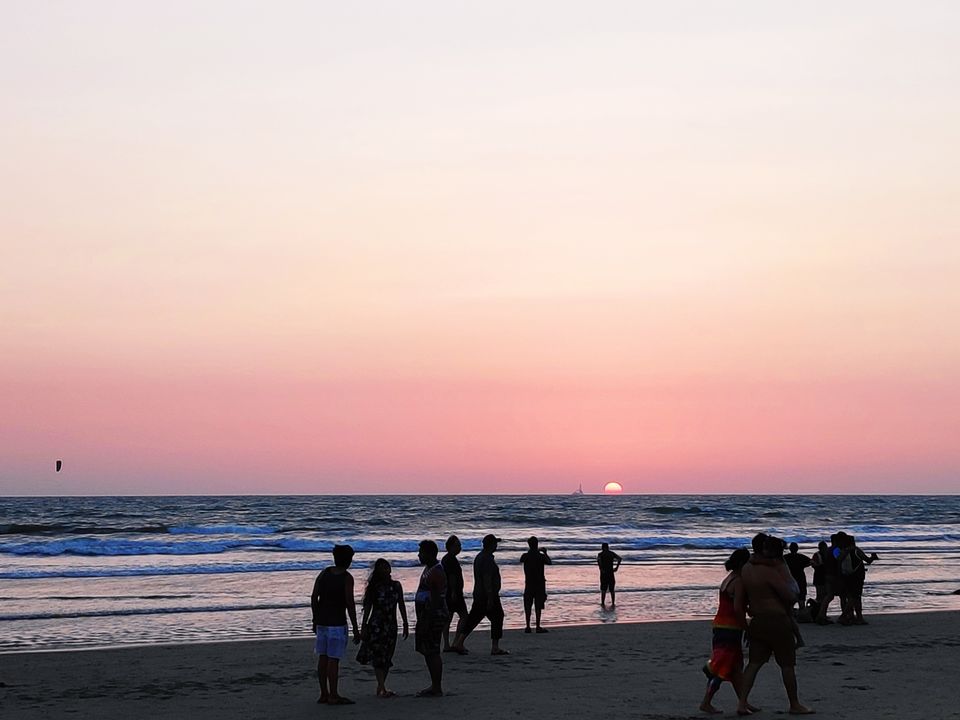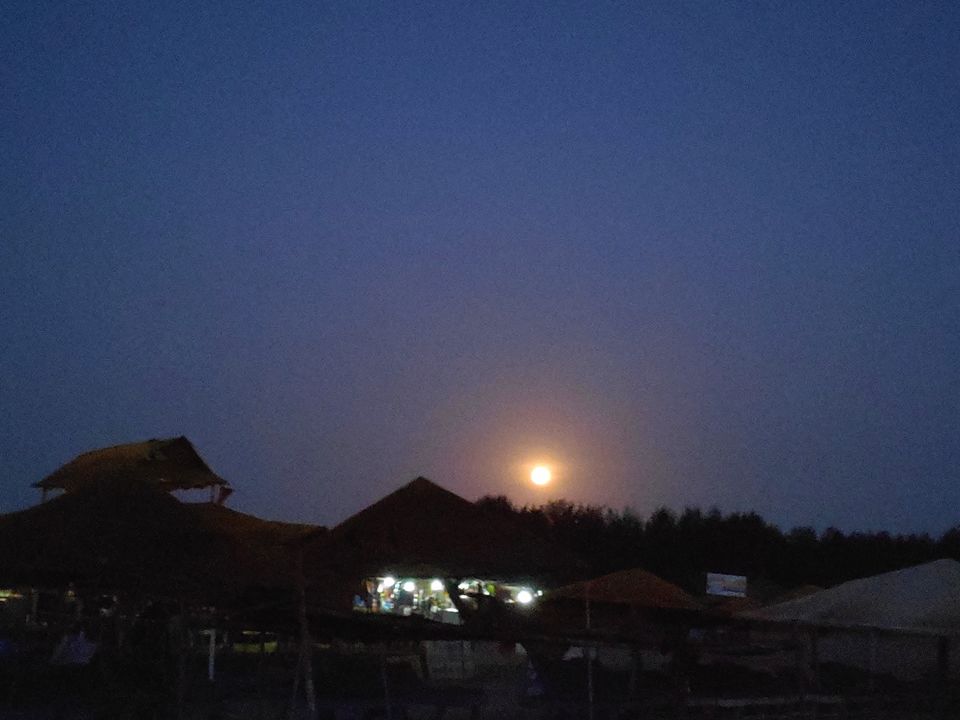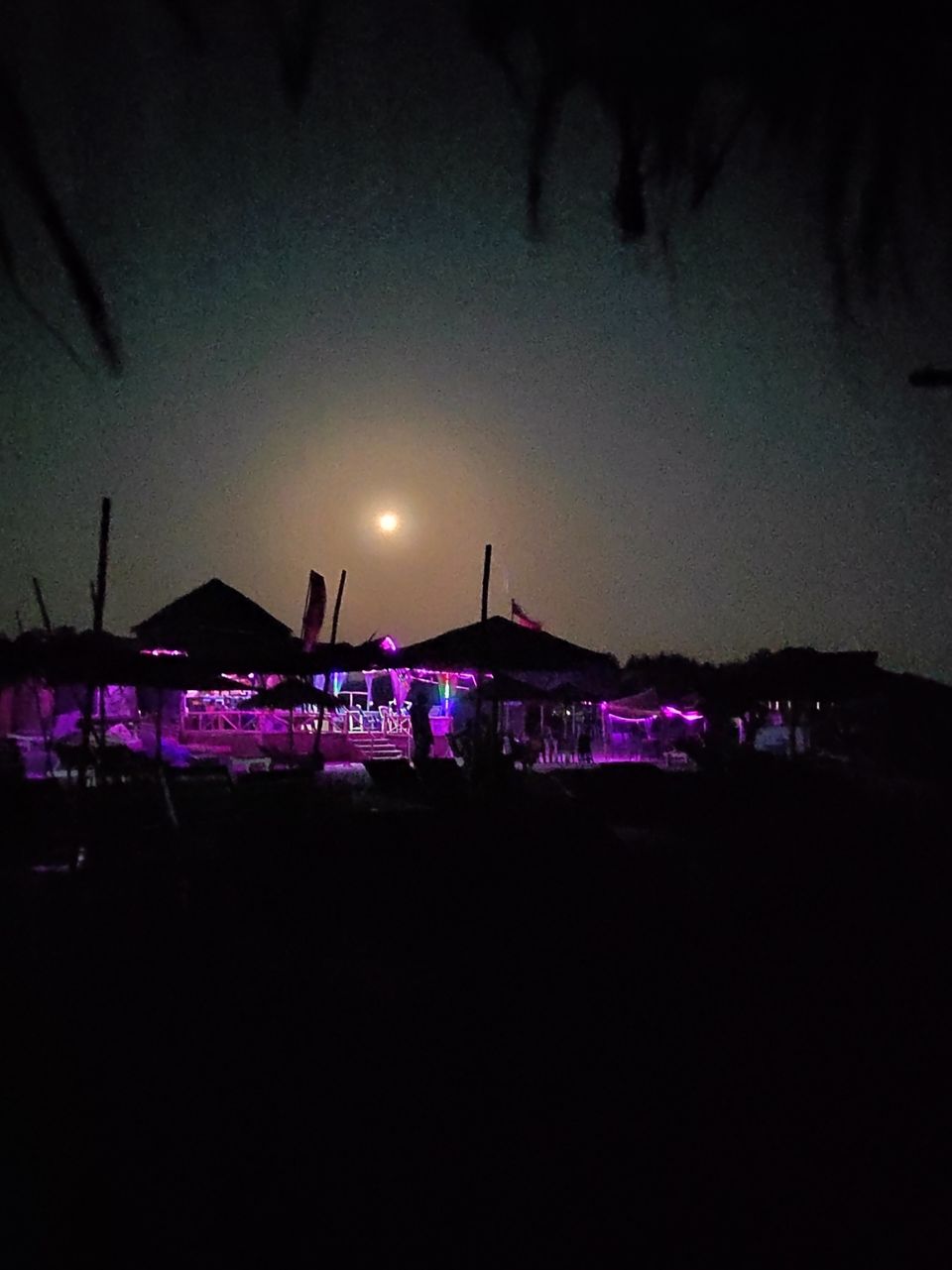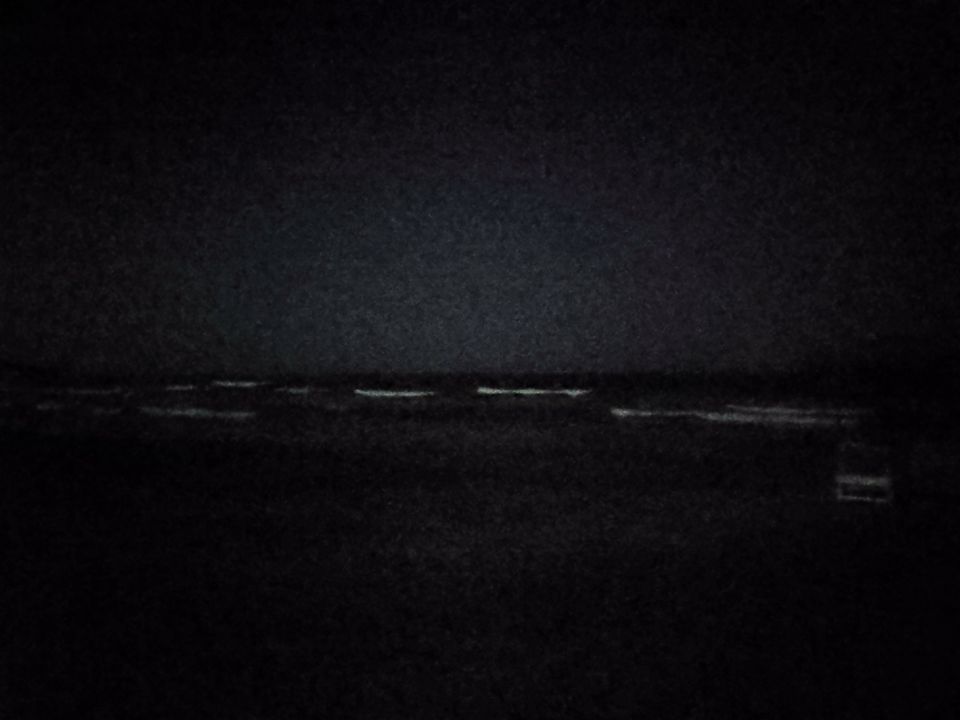 Today's plan was to chillax on beaches of Goa, but on less crowded beaches. So we started the day early and the first stop was Ozran beach, fairly clean, less crowded, and we could easily manage King's, on one of the shacks on the beach. You will have to climb down a flight of stairs to reach this beautiful beach. After relaxing here for sometime, we headed towards Vagator beach, where you get a good view from the Vagator view point.
Next stop was Arambol beach, which had comparatively more people as one can even do water sports here. After a good lunch, we went to Ashwem beach. We stopped a little before the main Ashwem beach to visit a lagoon formed on the beach, where there were no people. Few Russian families can be seen sunbathing on the beach. We walked towards the main Ashwem beach, to enjoy the sunset, and called the day off.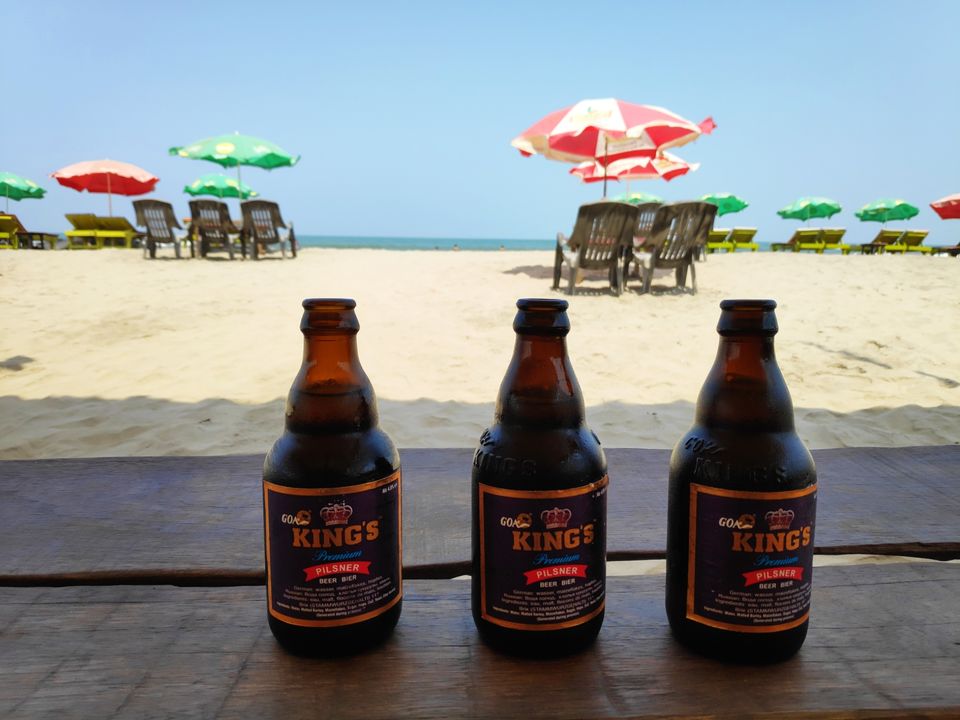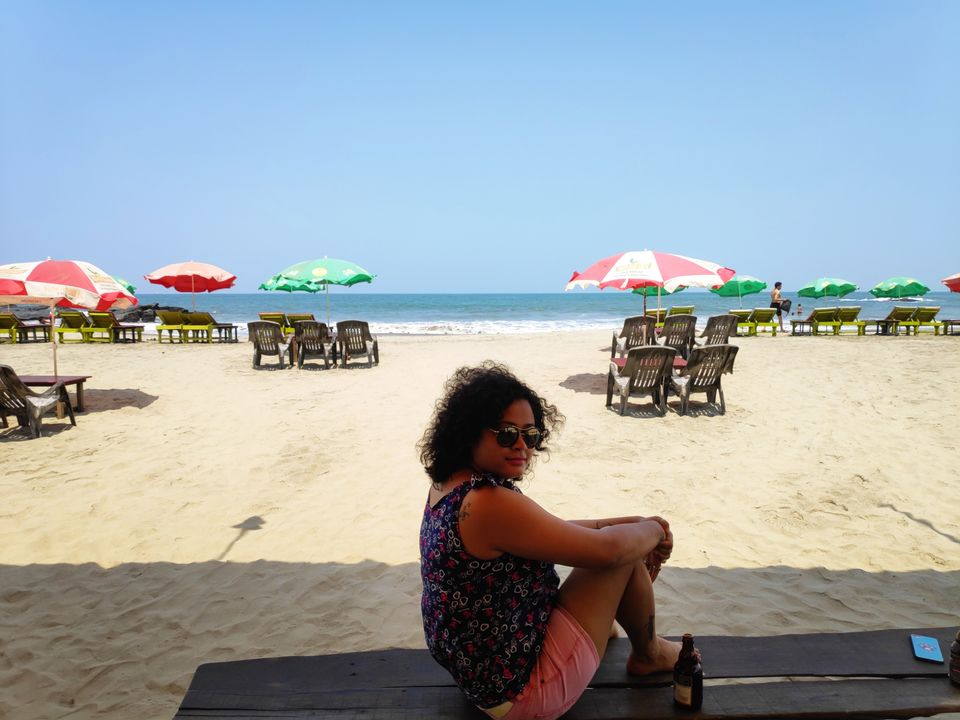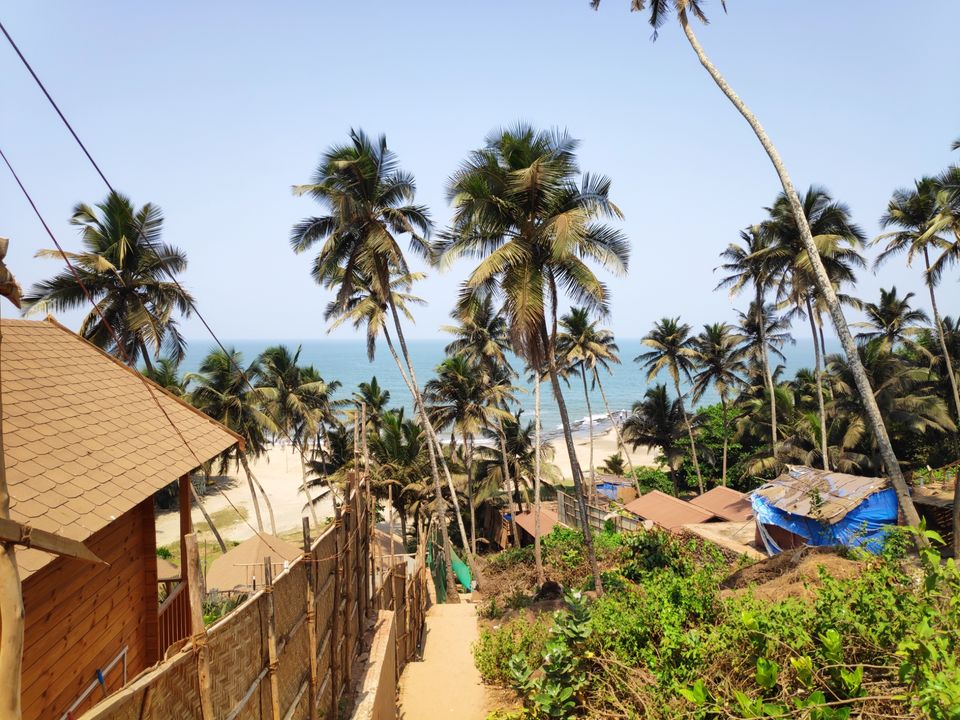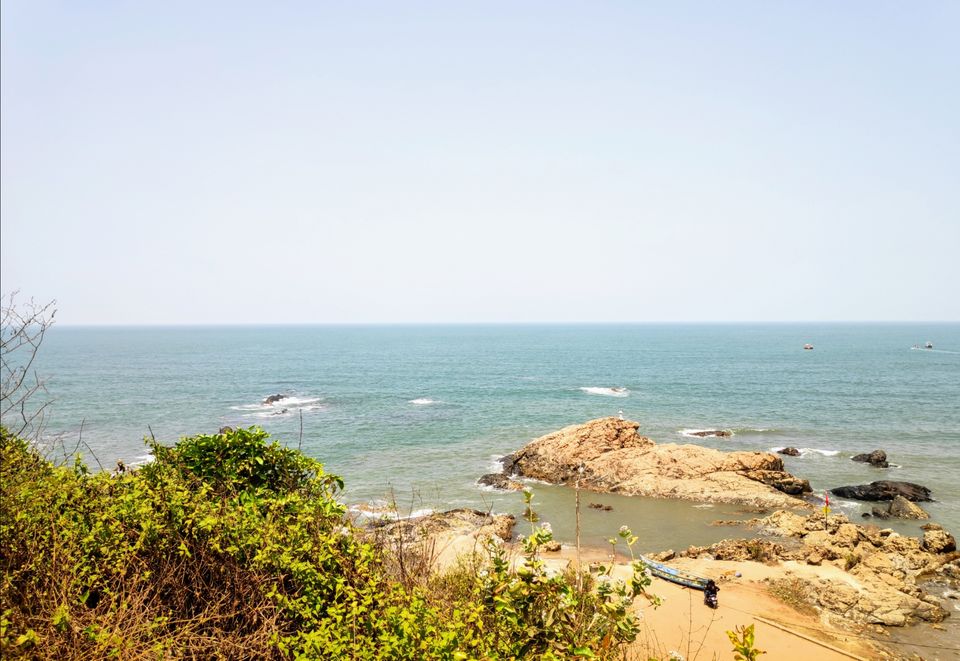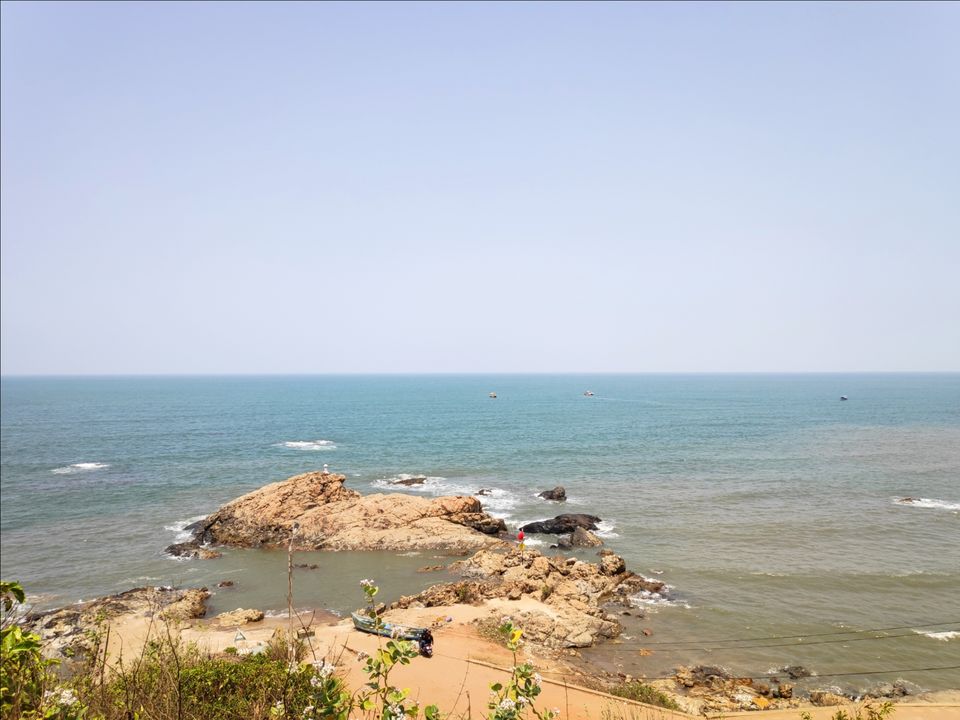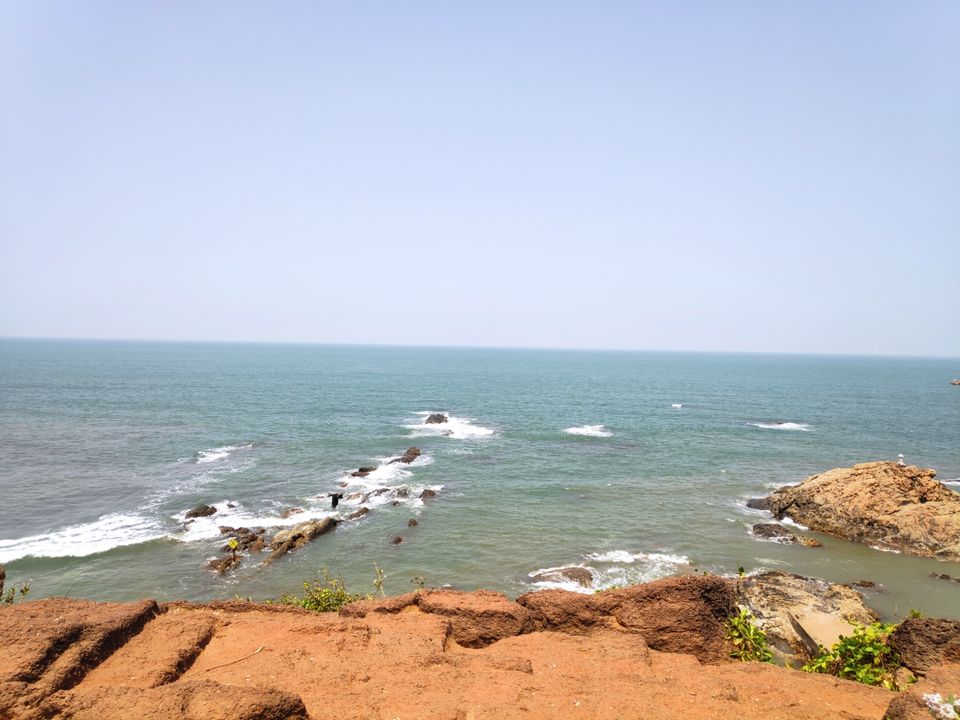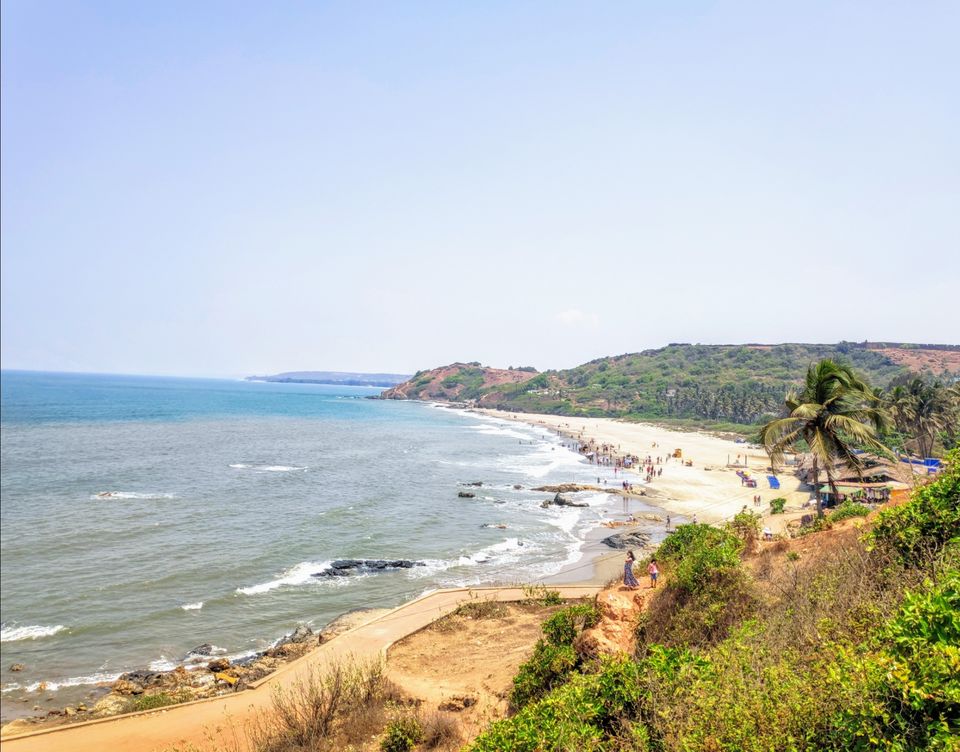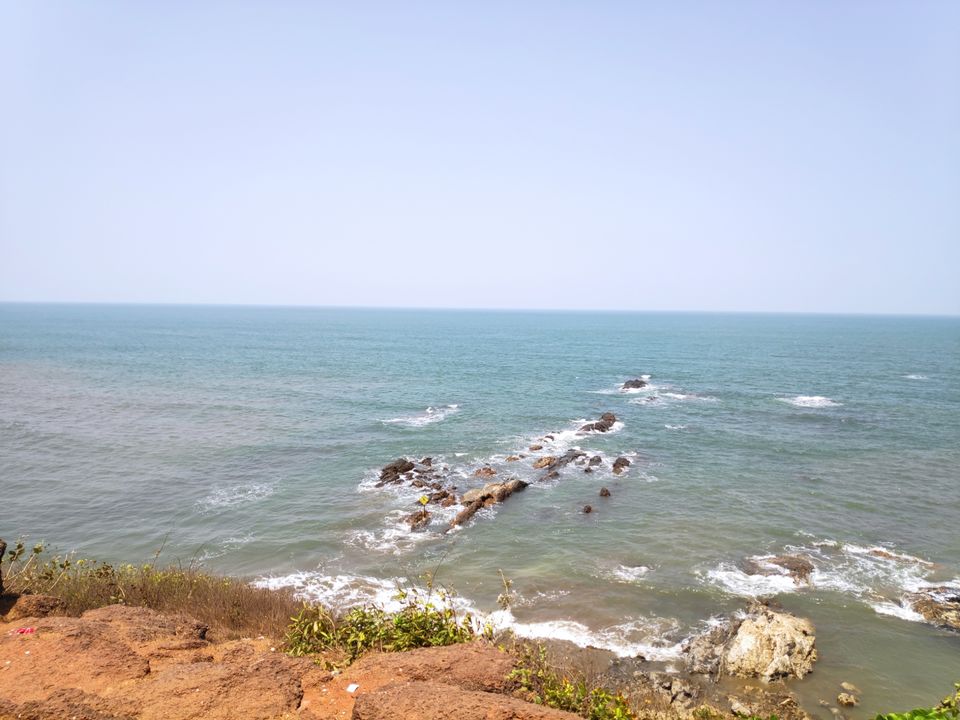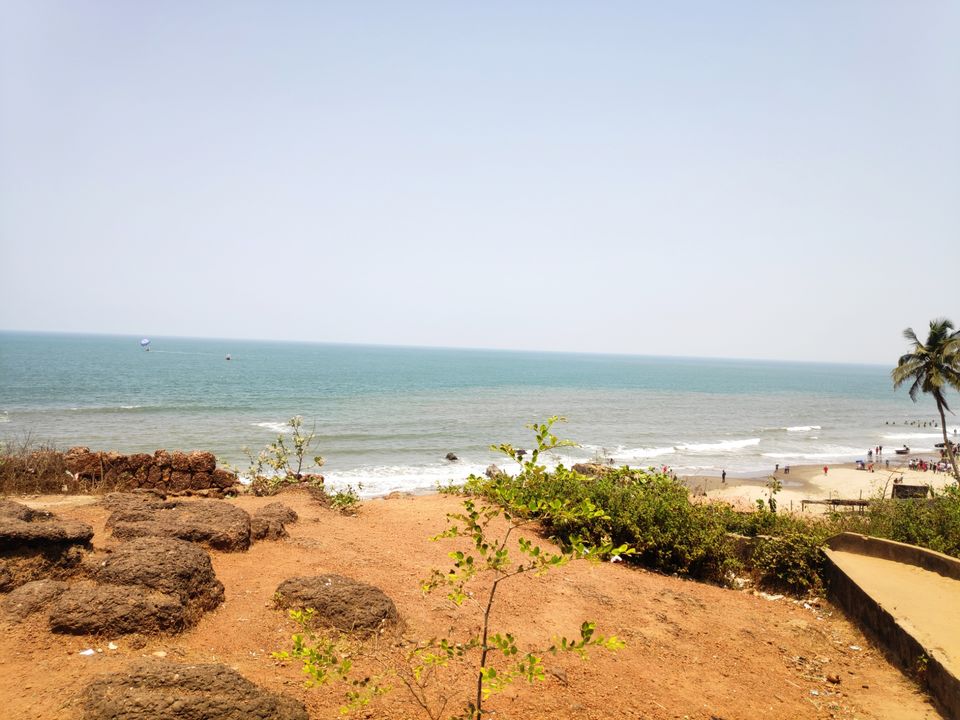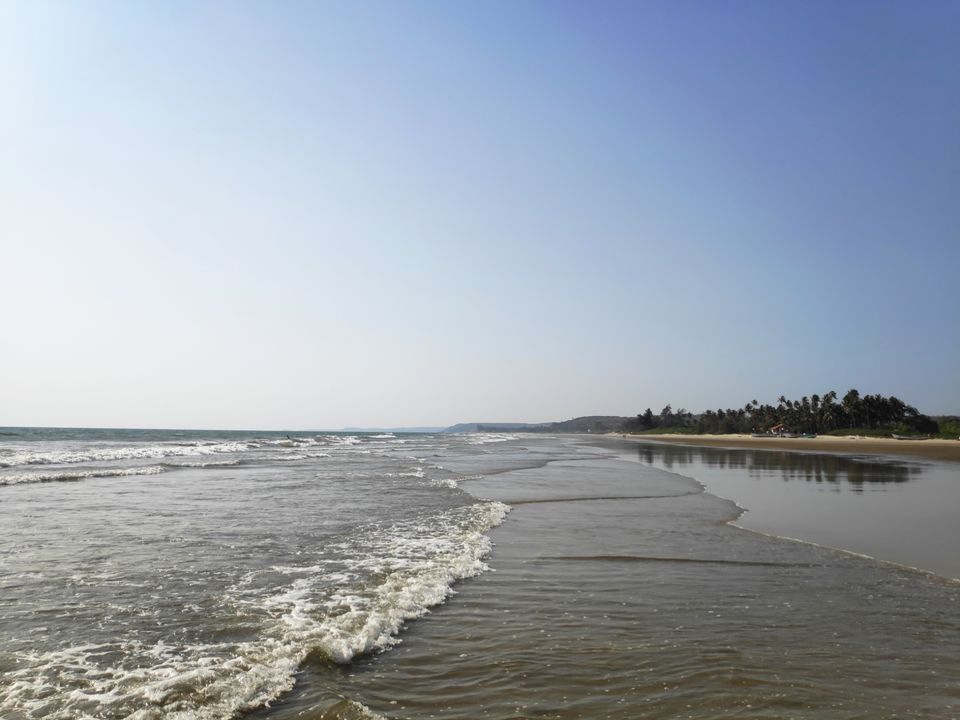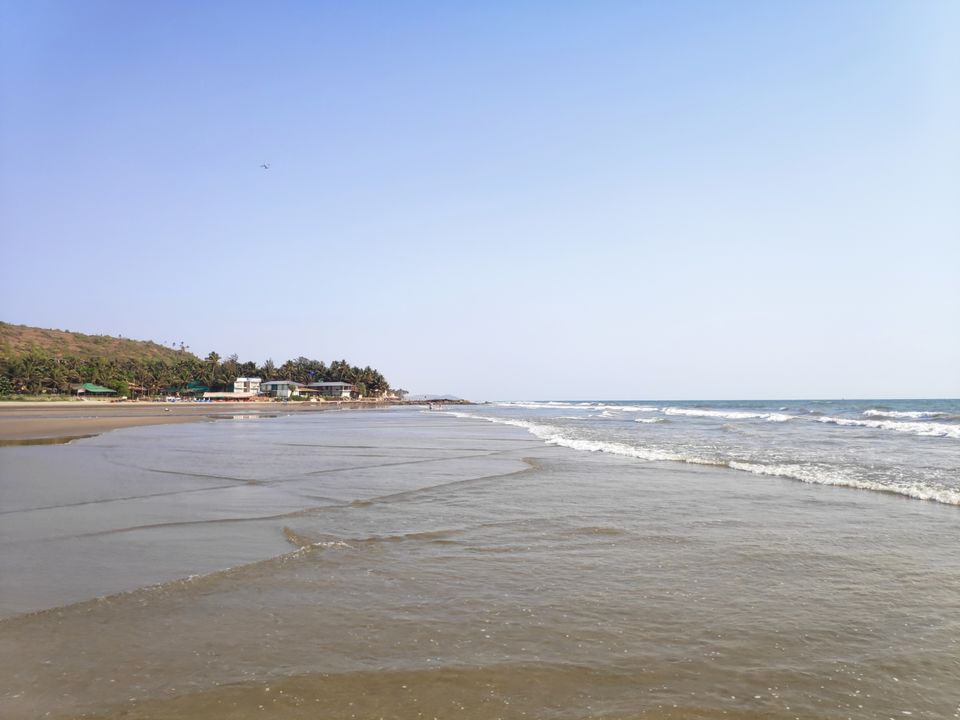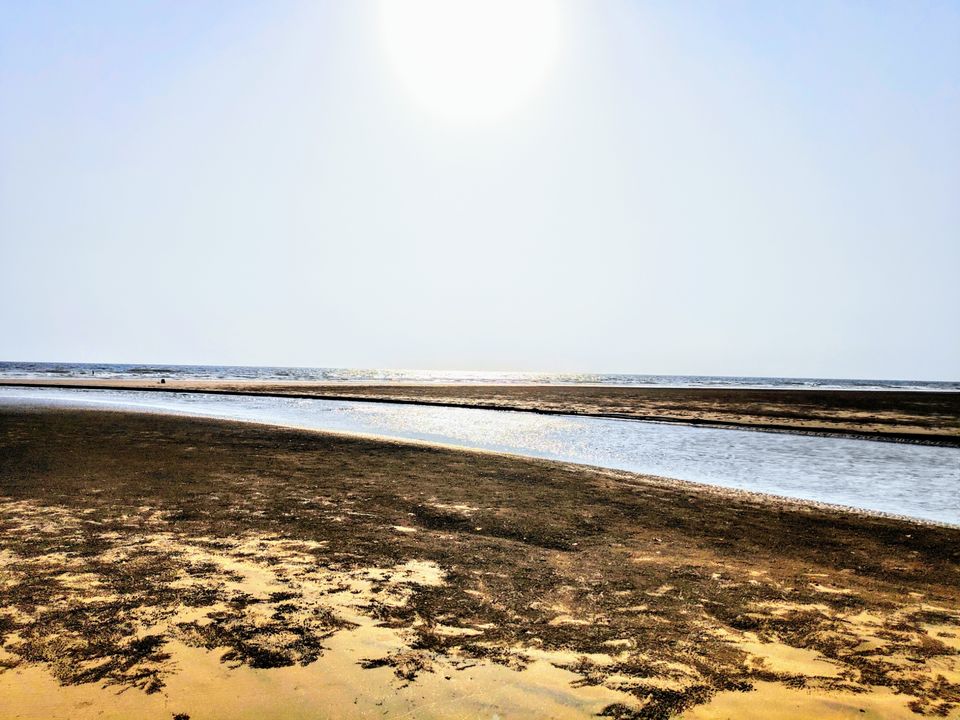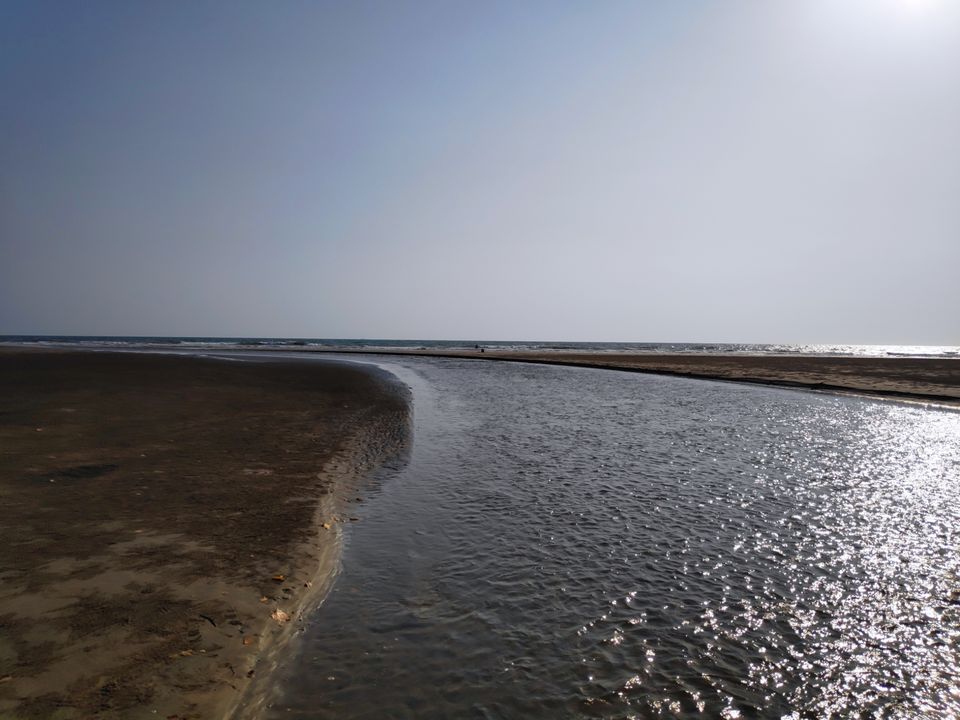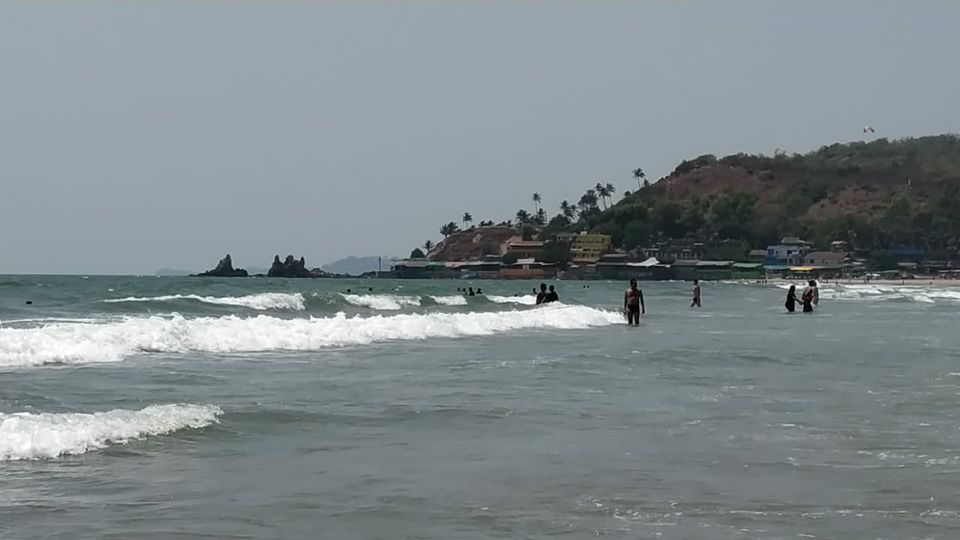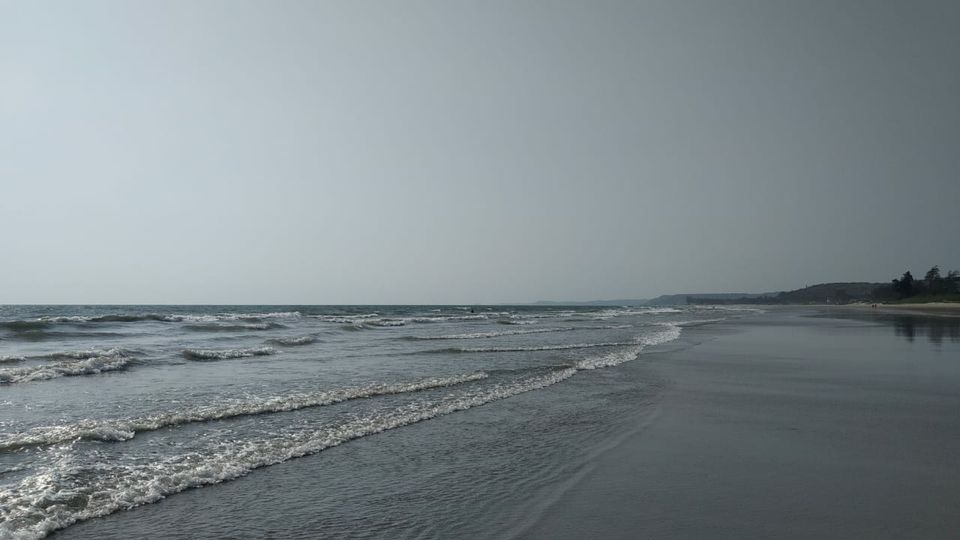 Last day, the plan was only to reach back to Mumbai. We decided to take the National Highway, which is better in terms of the quality of roads, but expect to get a lot of traffic which keeps increasing as you approach Mumbai. Inspite of the traffic, and multiple small halts for tea, lunch, snacks etc, we reached Mumbai in 11 hours.
With awesome memories of these beautiful 4 days spent along the blue beaches, Western ghats, curvy roads, Konkan cuisine, mesmerizing sunsets, watching the full moon rising up the night sky, we finally dozed off.