A Travel Story on Matheran - By TravelwithApSid!!
Matheran - meaning Jungle located on top of the hill ????

After several thoughts of to visit or not to visit this place based on reviews of localities in Mumbai, We make a decision to visit this place over a long weekend. Fortunately it was one of the best and unique hill stations in Maharashtra. It's a small hill station and just 80 KM from Mumbai. It has several sightseeing places and worth a visit for a weekend trip. Note, this a very popular destination for Mumbaites. It has multiple viewpoints such as One Tree Hill Point, Heart Point, Monkey Point, Porcupine Point, Rambagh Point, and more, which is pretty common in all the Hill stations in Maharashtra like Lonavala, Khandala, Mahabaleshwar. But what makes Matheran unique is the way of exploring this beautiful place. No Vehicles are allowed within the city, all you can travel through is by hopping on a Horse, take a Rickshaw (Single passenger cart pulled by a Human) or by your own feet.
Here's how our journey goes!!
We started our journey through Mumbai local to reach Neral. From Neral you will have two options to reach Matheran, you can hop on to a local taxi which takes you to entrance of Matheran or opting for a Neral to Matheran Toy train - the best option i say ???? Our excitement never ends to enjoy a Toy Train journey though!!
If you go by a local taxi you would reach Aman Lodge stop, from this point Matheran would be around 2.5 KM. From this point you would not be allowed to take a taxi. As mentioned earlier you can chose to walk or to hop on a Horse or being pulled by Cart ???? We were quite excited to chose to walk and we ended up trekking almost 12 KM that day ????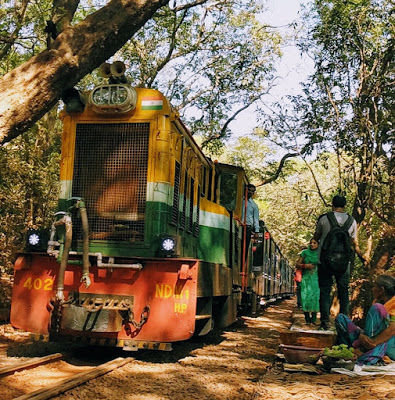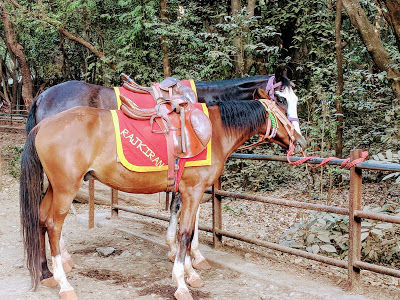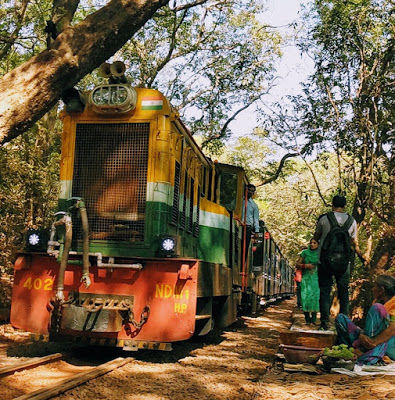 A Trek to Matheran!!
Once you start trekking towards the town you will find yourself walking on a bed of Red mud surrounded by lush green forest. Ideal way of exploring a place you know :) You can even walk through the Toy Train track to reach the town. Over the route to reach the town market you will have multiple spot where you can relax and energize through Desi masala chai!!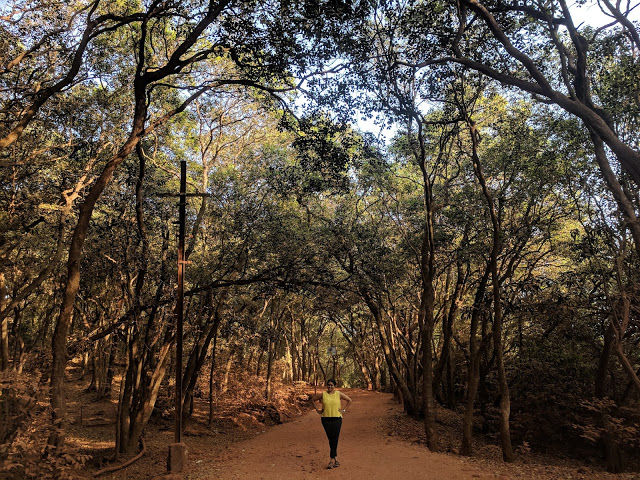 As we headed to the place in the early mornings we were in search of our breakfast. On the way of our trek we had a small tiffin center with yummy food. We opted for regular Poha and Desi chai. Trust me it was one of the yummiest Poha by a mausi ????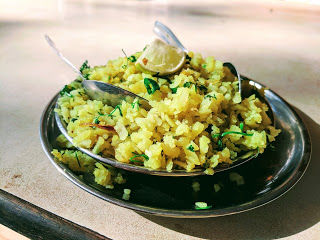 Meanwhile Sid was busy with his FRIENDS!!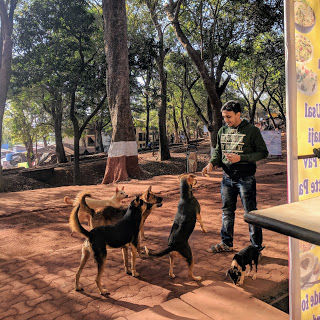 We further headed to explore the market and to experience the beauty of Matheran!! Once you enter the town market you will be welcomed by multiple shops on both the sides of road. You will have many options to shop. Further we headed to explore couple of points, experience beautiful scenery!! Look at yourself below!!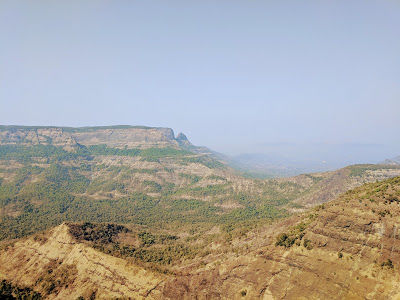 After visiting several points you will move towards a peaceful Charlotte lake that you would walk through a Dam. This is one of the beautiful places to visit in Matheran. On the shores of the lake is a Temple, which is mostly closed during afternoon. You will even have multiple food options here!!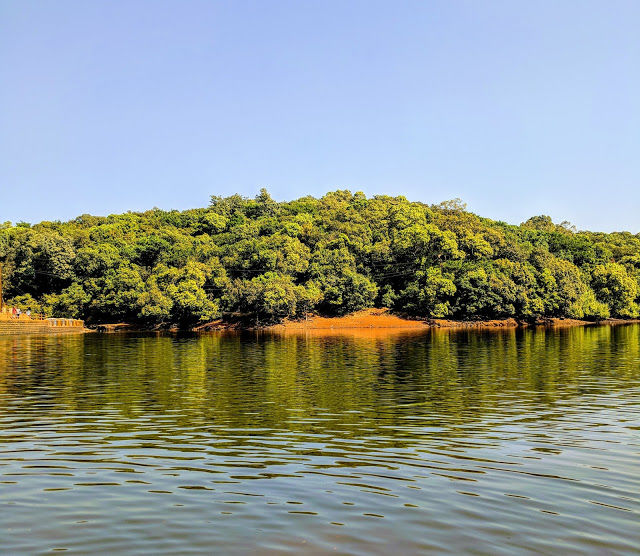 Further you will have multiple places to visit and have a stay in one of the resorts. But we chose to return back to Mumbai making it a day trip ????
All over Matheran you will have these Monkey's roaming around. BE AWARE!! ???? They do a pretty amazing job in snatching all your belongings ????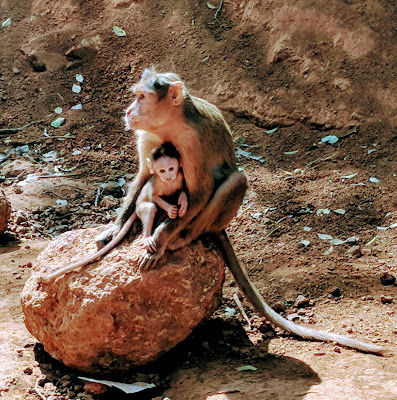 Tips to explore Matheran!!
Make sure to be in a casual and dark colored clothes, as mostly its of red mud & there is high chances of getting all dirt.
Do try and opt for Toy train, its truly a fun experience.
In Monsoon routes are slippery, you need to be apt in choosing proper Footwear's.
#travelwithapsid????