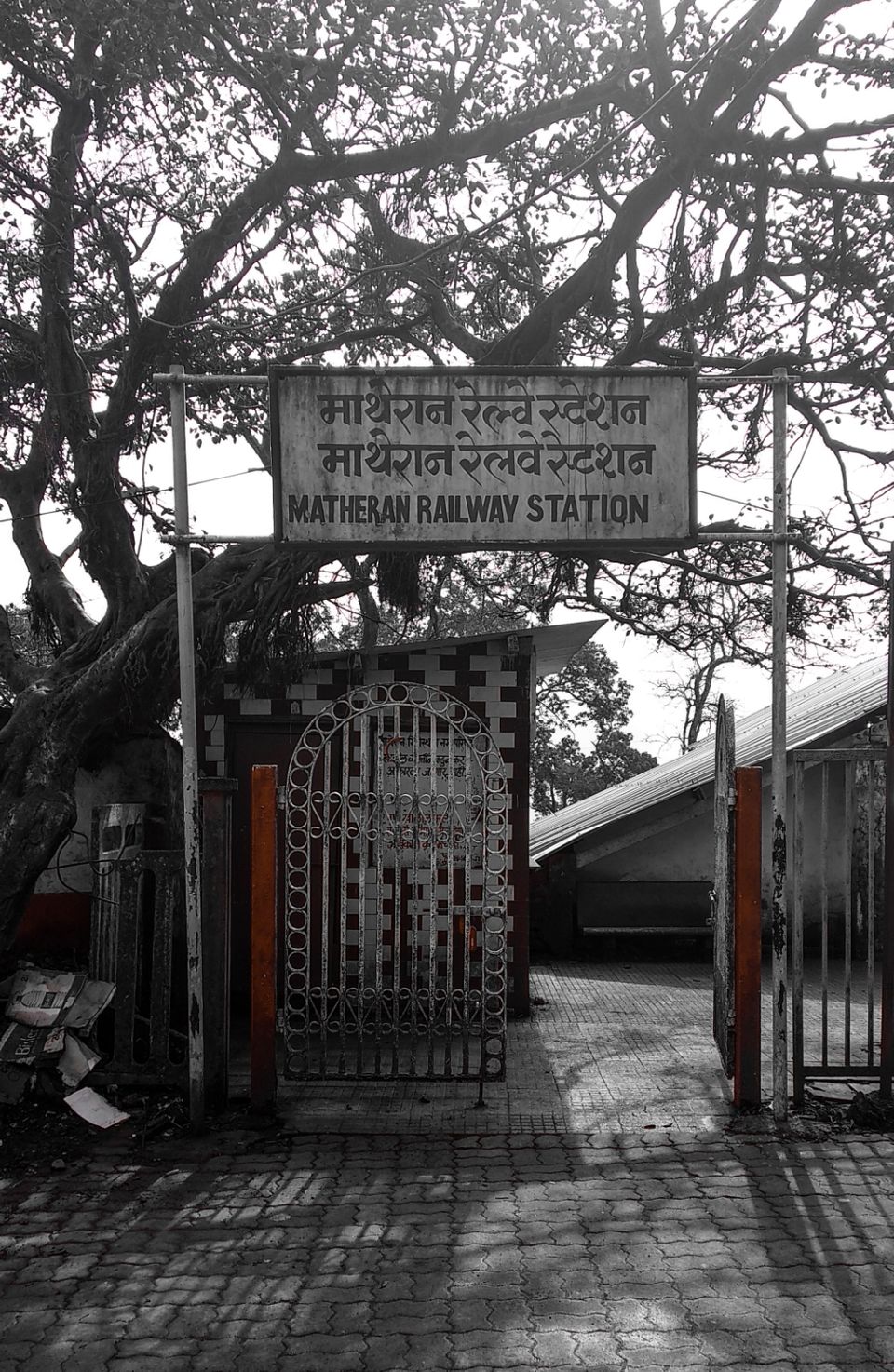 It's been six months since I came to Mumbai for my first job and for the same past six months I have been traveling to my office by  so called *Mumbai Ki Jaan* *local trains.*
People of Mumbai say , "Best time to visit Mumbai is monsoon." And me on the other side was again afraid of Mumbai getting water logged; Ergo, Delay in trains resulting into cancellation.
I had heard about *Matheran* from one of my school friends who went there in July when Mumbai was sun deprived. Since then I was just thinking about going there but had no company.
One Day , the only one office colleague I have , invited me for one day trekking to Matheran.
I was completely ready for my first trekking in Mumbai without any hesitation.
We planned to start by 8 in morning so that we could reach back home before night.
Since I am staying in Nerul , Navi Mumbai and to reach Matheran , one needs board a train that runs on Central line towards Karjat or Khopoli.
I woke up at 4 , took a water bottle , put on Shorts and shoes and left at 5 AM.
Then I took a train to thane from nerul.
I reached thane by 5:45. I had half an hour to spare as the next train to Karjat was scheduled at 6:15.
So I went outside the station , had first tea of morning and came back before train's arrival.
U was little sleep but I wanted to see all the stations between thane and Neral so I stayed up.
My office colleague joined me at Badlapur from where Neral is just 2 stations away.
After Reaching Neral station, we had quite a heavy breakfast as we had to complete all the 12 points of Matheran in single day.
Then We took a public transport that charged rs 80 per person to reach near "Aman Lodge".
There is toy train that runs from Neral to Matheran but during monsoon , between June 15 and October 15 , toy trains runs only between Aman lodge and Matheran.
If you get a chance then you must cover the distance by toy train, because toy train is the best medium to savor the beauty of this place.
The train runs between the canopy of forest that gives quite a panoramic view.
One cannot book tickets of toy train online. Tickets have to be purchased before 45 minutes of the time of train's departure.
We reached Aman lodge  by local transport and started our trekking.
The most important thing to consider while walking through beauty of Matheran is one should not keep any edibles in his hands , not even in side pockets of bag in which we keep water bottle. Otherwise the monkeys there will snatch all of your stuff leaving you surrender.
All the points of Matheran can be seen by simply walking through the forest.
For people who can't walk , they may hire horse to cover the trek.
There's one point named as *Louisa Point* which became my favourite point out of all the points out there.
It's a kind of point where you will be on a round structure of hill Having a deep down valley which might make you a little scared.
But this is the only point where you can see everything with Crystal clear vision with gushes of wind passing by you.
You can simply download a map of Matheran from Google so that you can cover all the points.
I bought chocolate fudge from a  local shop of Matheran as I wanted to bring something from there that tasted so well.
In a nutshell , this place is perfect outing cum trekking for those who love to see clouds and mist through forest.