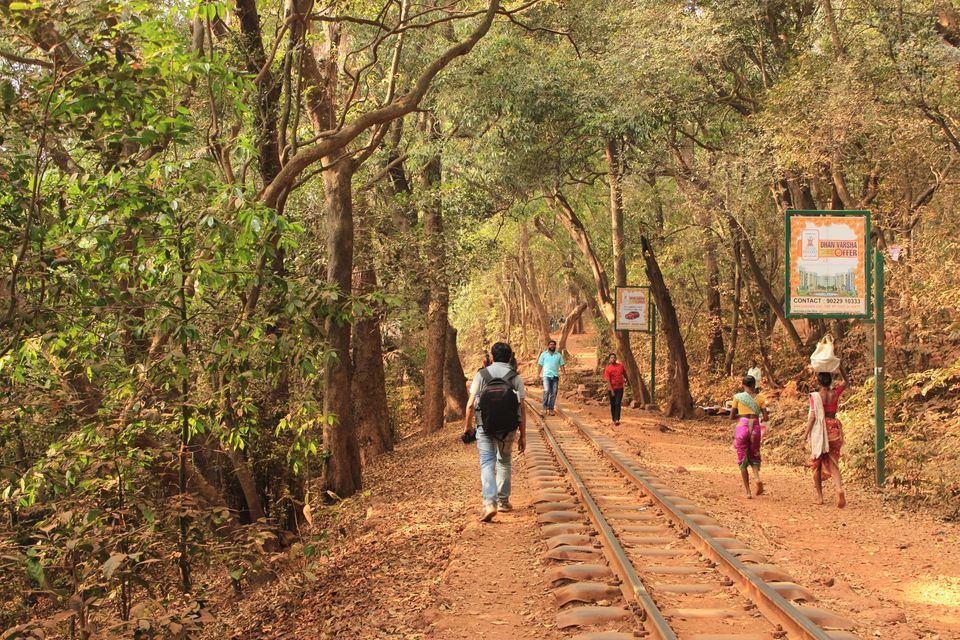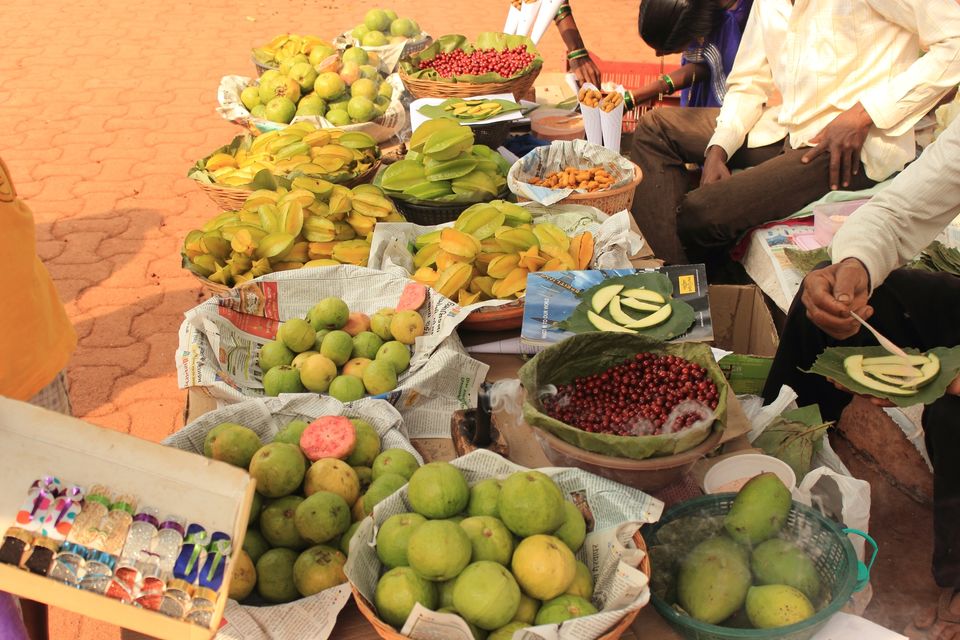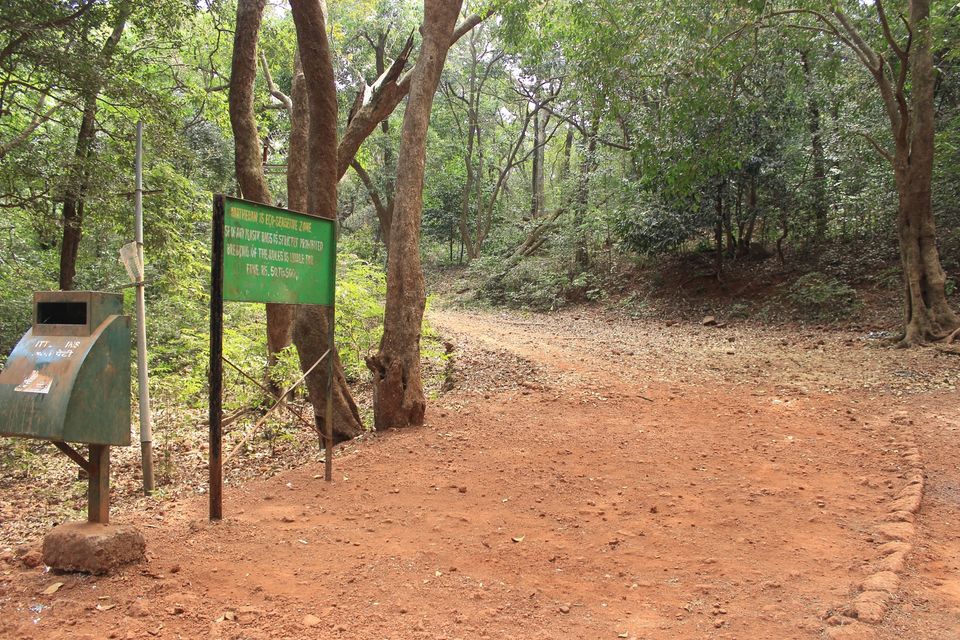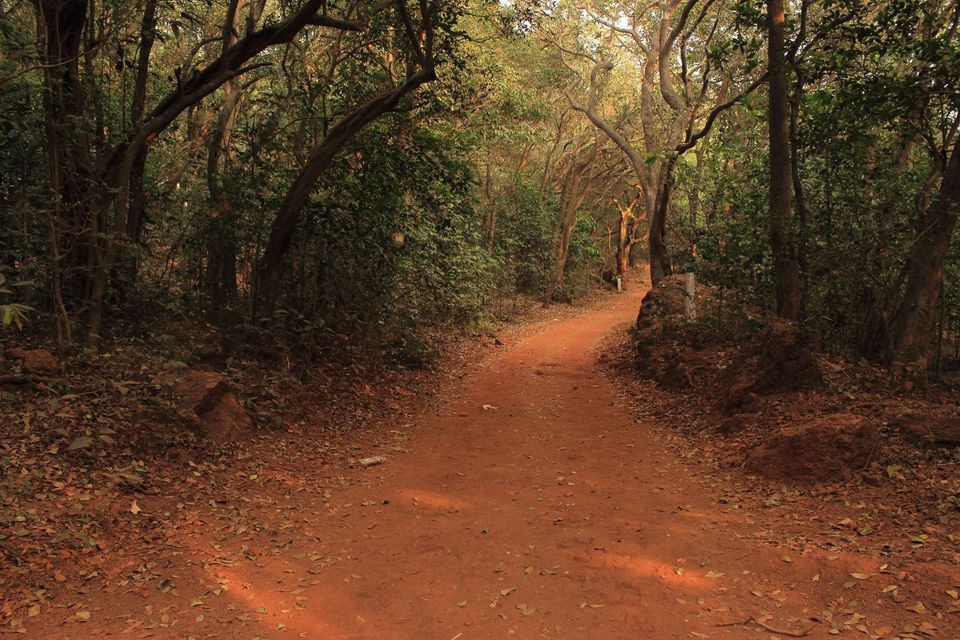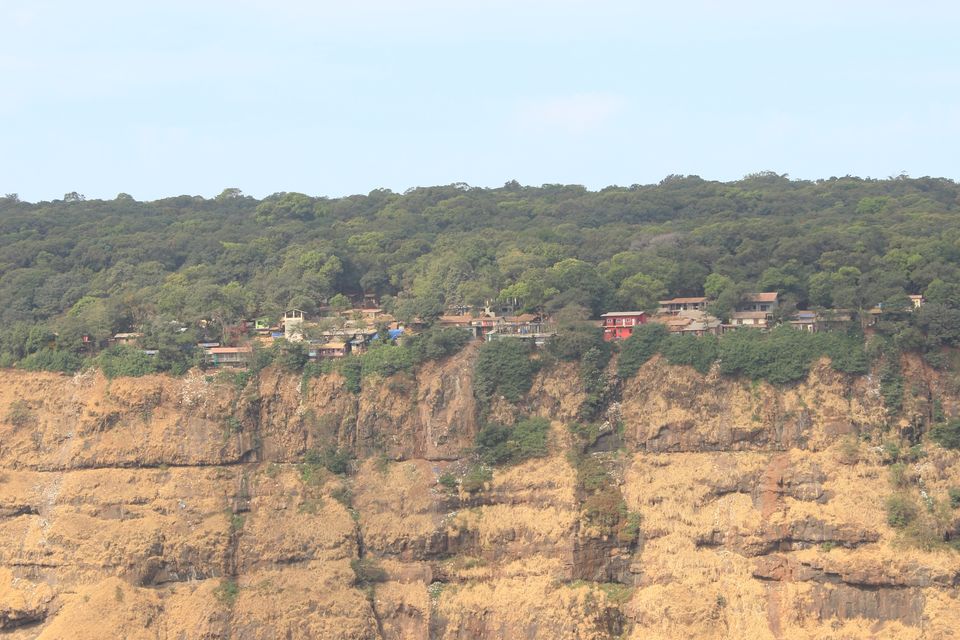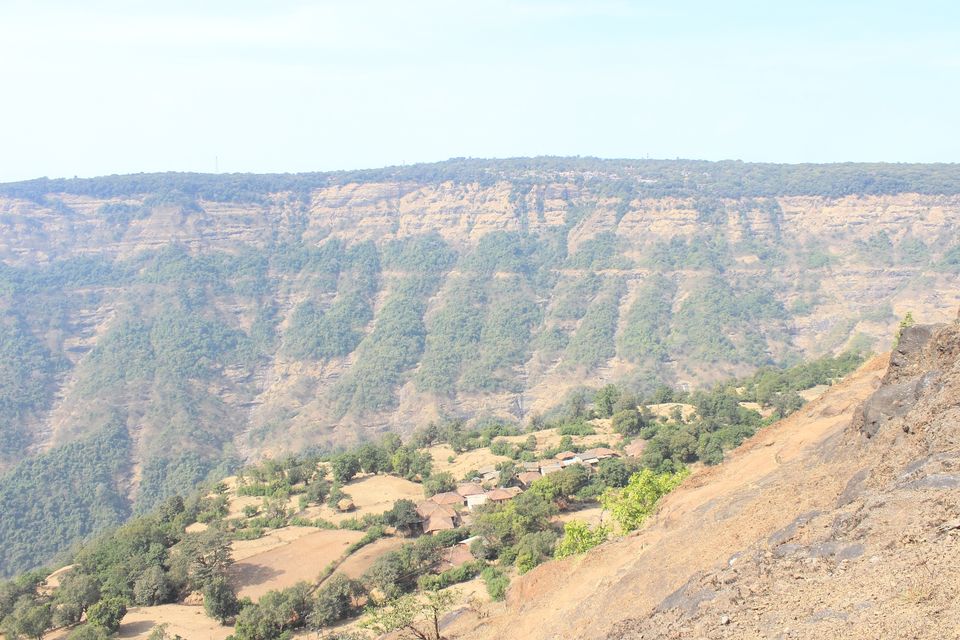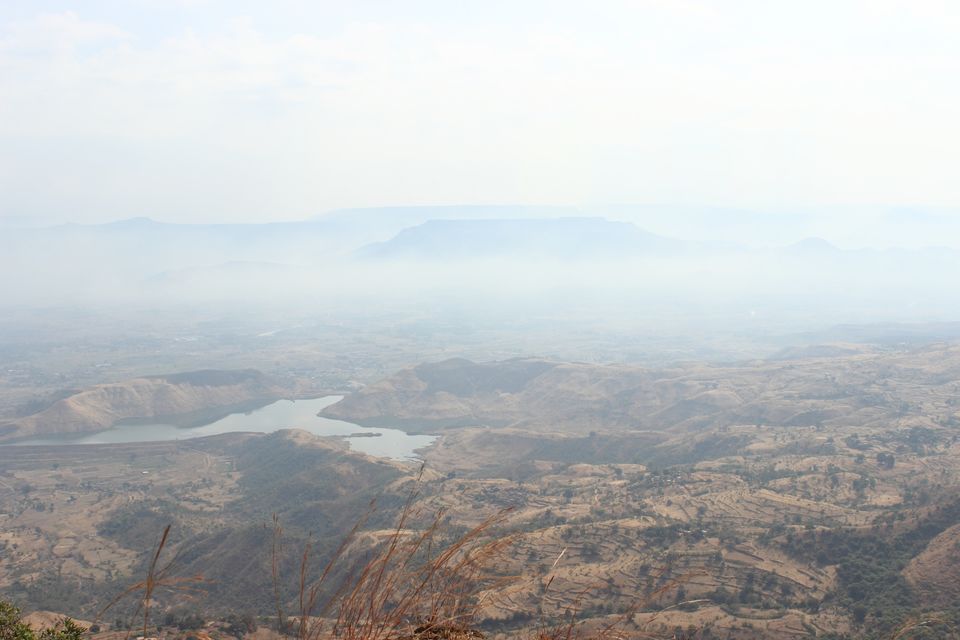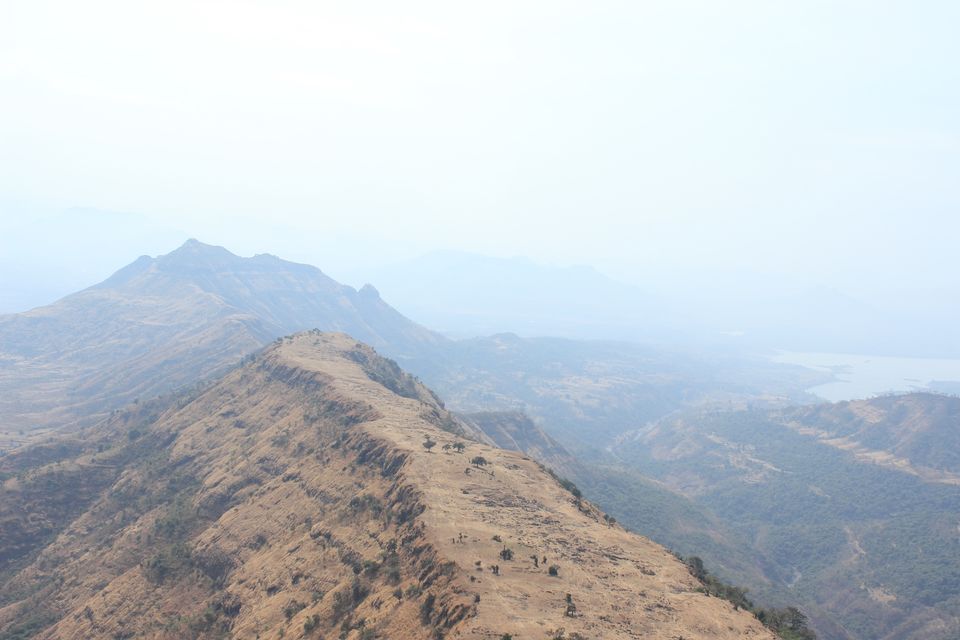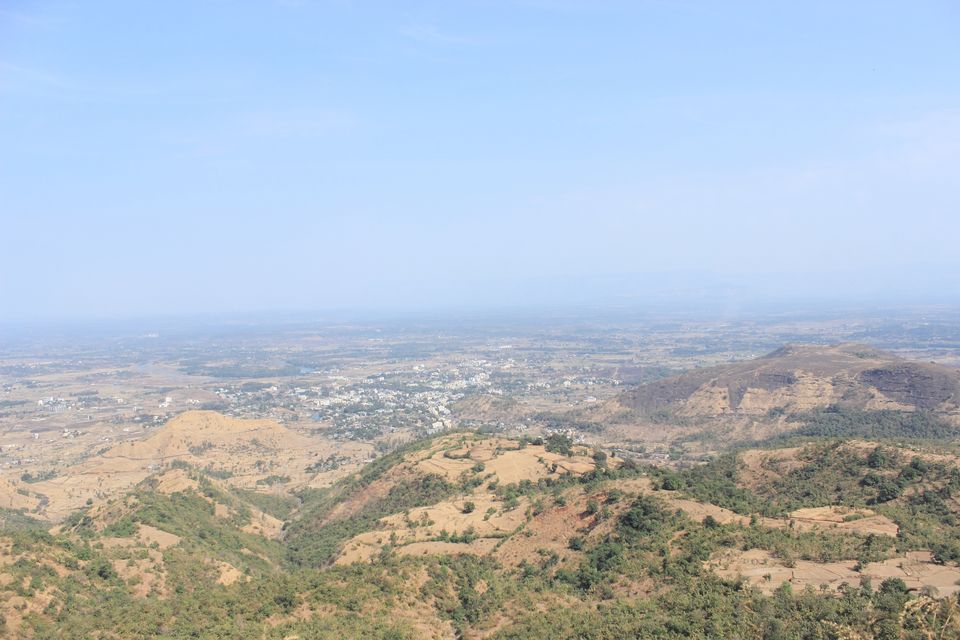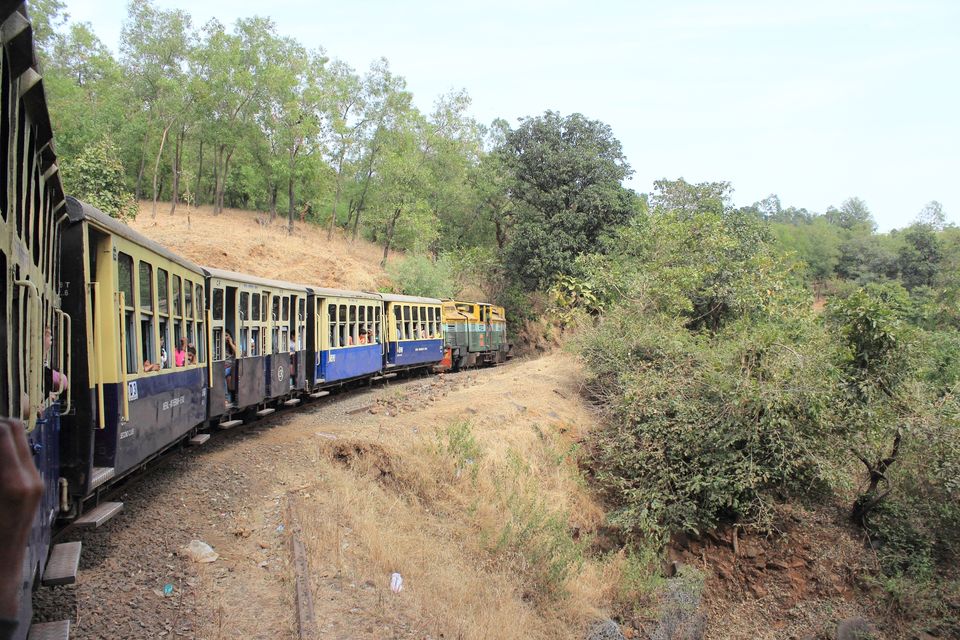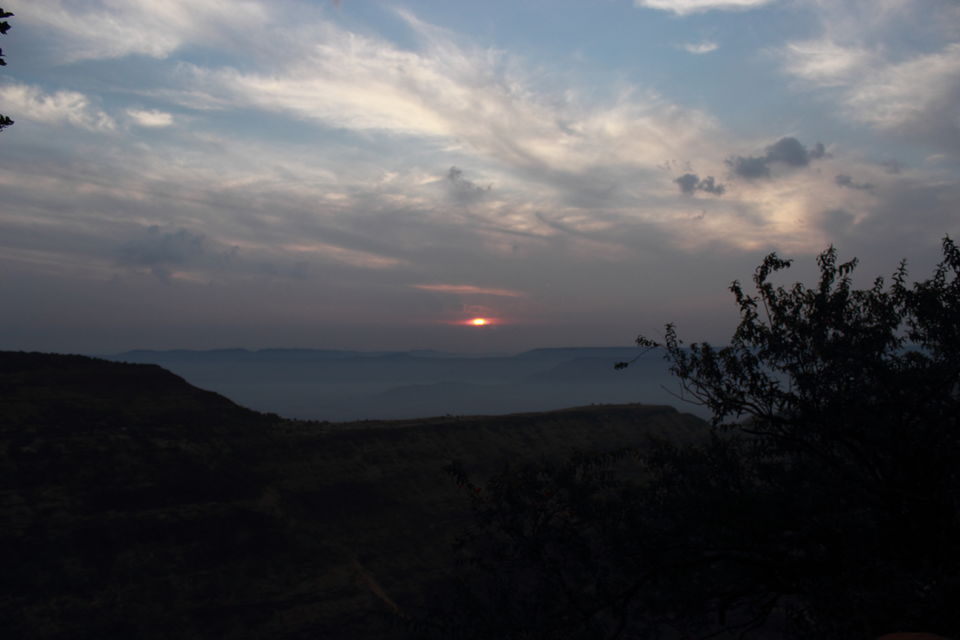 It was First long weekend of 2015. And Matheran it was. 
Matheran literally means, a forest on the hill top. Dense forests, notorious monkeys, eco-friendly zone, no honking, red soil, red squirrels, and spectacular views of the Sahyadris and valleys below.  
There are many beautiful points to catch sunrise/sunset and the spectacular views of Sahyadris. You can either choose to run and visit every point or be the Naina of Yeh Jawani Hai Deewani and sit and relax at a point, and absorb the glory of the place. Ponies are available to visit all "points". I wish they weren't!
We chose to hike to Garbett point. The best thing of the trip. Its about 5+ kms from the main area, almost 4 hrs to and fro. And so, no ponies would readily go there, and so, less number of people, and so, more fun. You get a view of mini-Neral from the top, and possibly the toy-train passing through Matheran. You might meet 1-2 villagers and lots of monkeys. Remember, no teasing. You can even ask for Lord Hanuman's help, if they stare awkwardly at you, like they did at us. [:D] 
We stayed at hotel Premdeep. Good Food. Good Hosts. Walk-able from Khandala point. Hence if you are late to catch up and reach a crowded sunrise point, go and sit with your friends here. The Sun is not in a hurry. 
Try the chikkis.