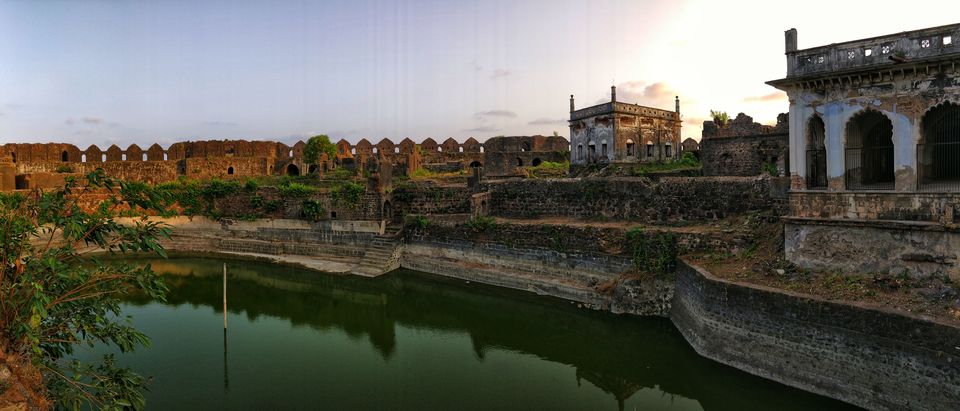 Maharashtra is famous for its more than 350 forts and are considered as the glory of the state.
I haven't seen all, but out of the ones which I have witnessed so far, I really feel this is probably the most preserved , accessible in terms of amazing views without making a lot of efforts to see it in completeness and easy to capture without spending a lot of time in finding a place to photograph it 🙂
History & My Visit:
The fort was built by Malik Ambar in 17th century and it stands at an impressive height of 40 ft. The fort is surrounded by water from all the sides and is oval in shape. The architecture consists of many porches and arches, some of them mounted with cannons. The fort has couple of huge lakes and ruins of worship place, which is said to be used by the royal ladies of the fort. It also has a fresh water well on premise which is quiet surprising as the fort is surrounded by sea water all around!
We decided to visit the fort just before the sunset to catch the colours of it, and it was absolutely stunning :)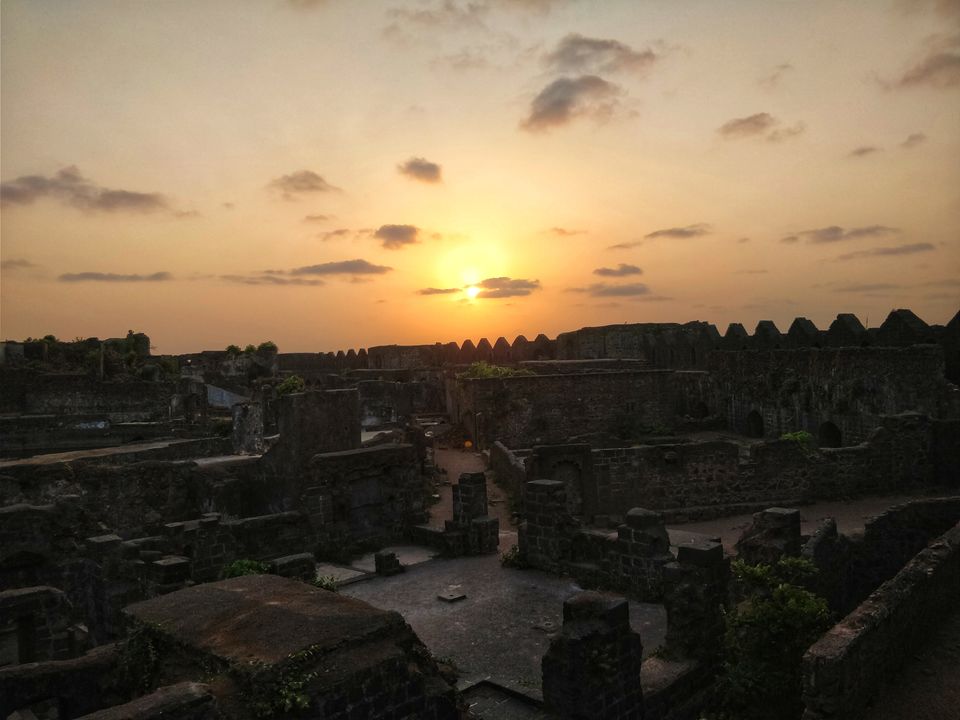 How to Reach:
It is located in the Raigad district of Maharashtra around 2.5 hours drive from Mumbai. We drove to the jetty in Rajapuri and too the scheduled boat which runs every 30 minutes to the fort.
After riding for around 20 minutes in the boat, which was a bit choppy due to bad sea that day, we disembarked at the huge gate of the fort.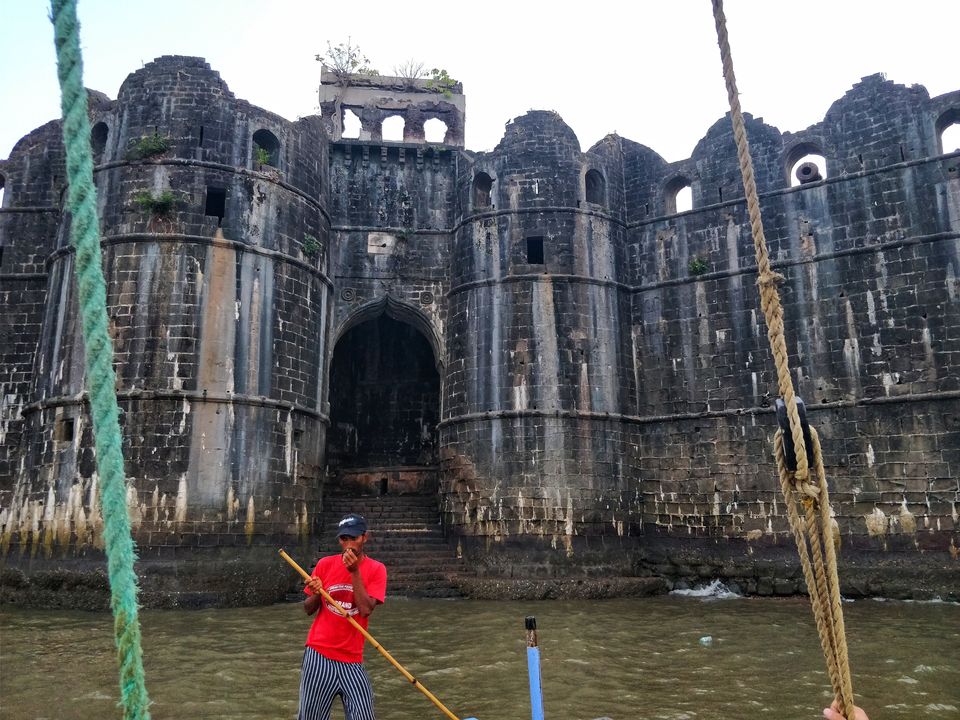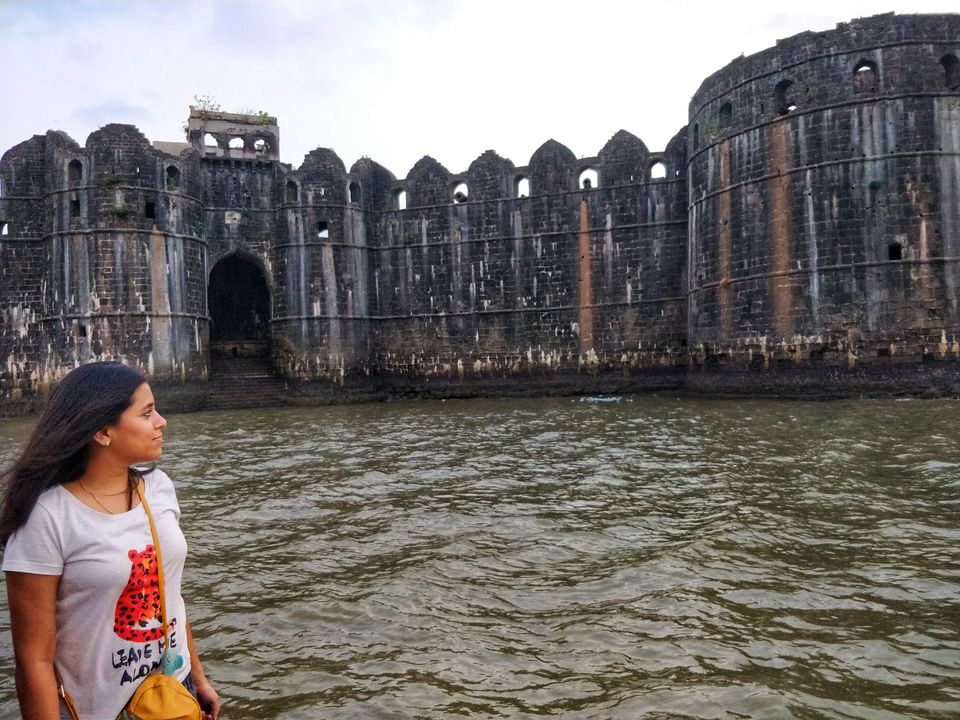 You need to be careful while walking towards the entrance of the Fort gate, as it is quiet uneven and slippery.
The most convenient and cheapest way to reach the jetty for a final boat ride to the Fort is self drive. There is no public transport, right until the jetty village, however there is an option to take a train until Roha. However, again you will have to take a taxi to reach to the jetty, which is an hour drive from Roha
Cost:
Personal Car from Mumbai & back - Rs. 1500 (Cost can be divided between travelers)
Boat Fare: Rs. 100 return
Food: Rs 300 (All meals in a local food joint)
Guide: Rs. 100 (We took a guide as we love hearing history, however it is not compulsory to hire one)