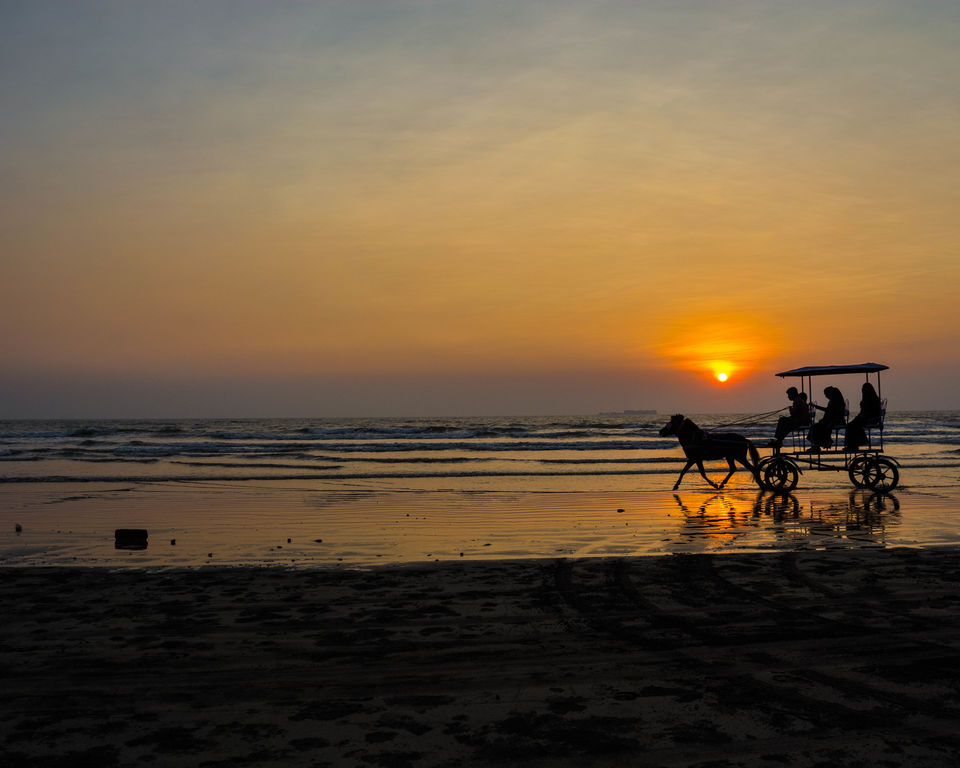 Murud is a beautiful coastal village in Maharashtra's Raigad district. It is one the great weekend Getaways around Pune that offers clean and scenic view of Janjira fort. Also, it is one of the clean and safe beaches in Maharashtra. Murud beach is around 170km from Pune and took almost 4 hours to reach there.
Route: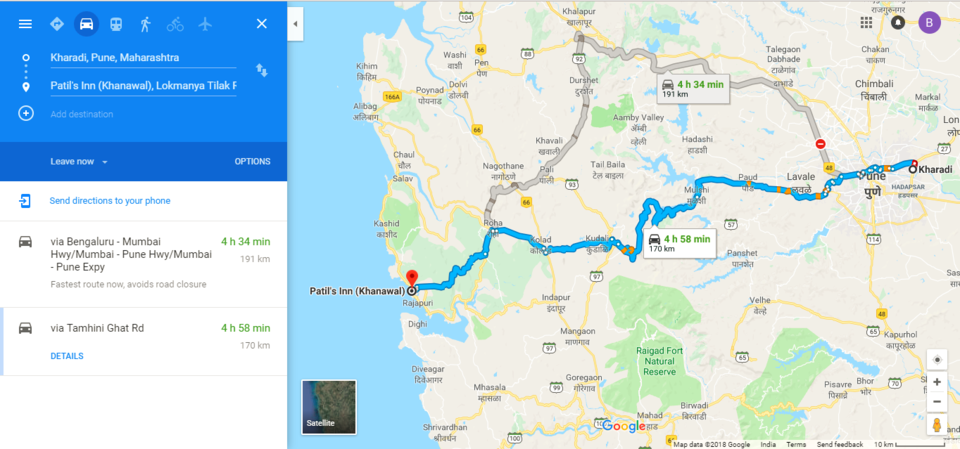 Route we took was: Kharadi- Deccan- Kothrud- Paud road- Mulshi- Tahmhini Ghat- Kolad- Roha and finally Murud Beach.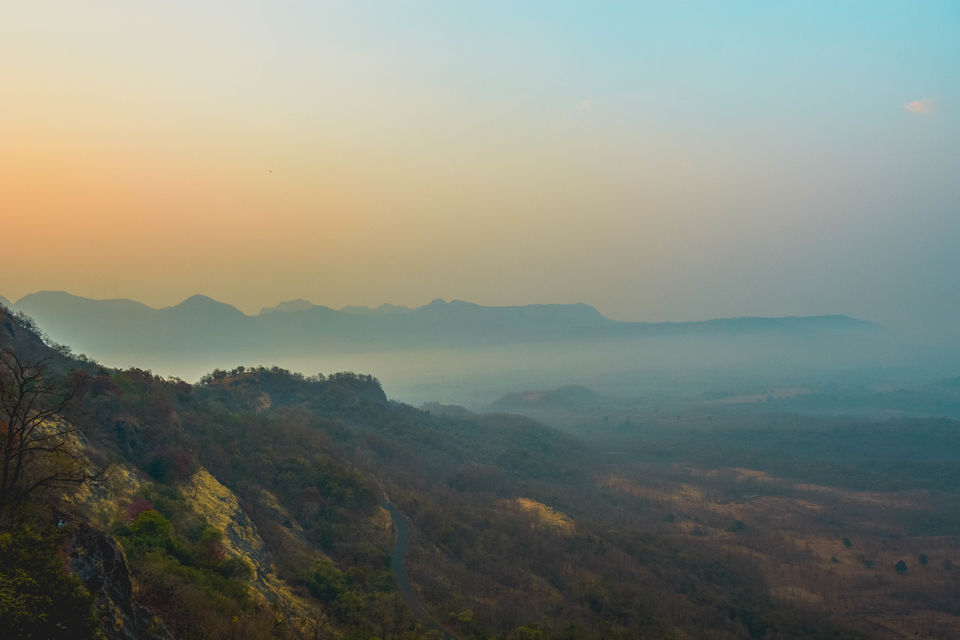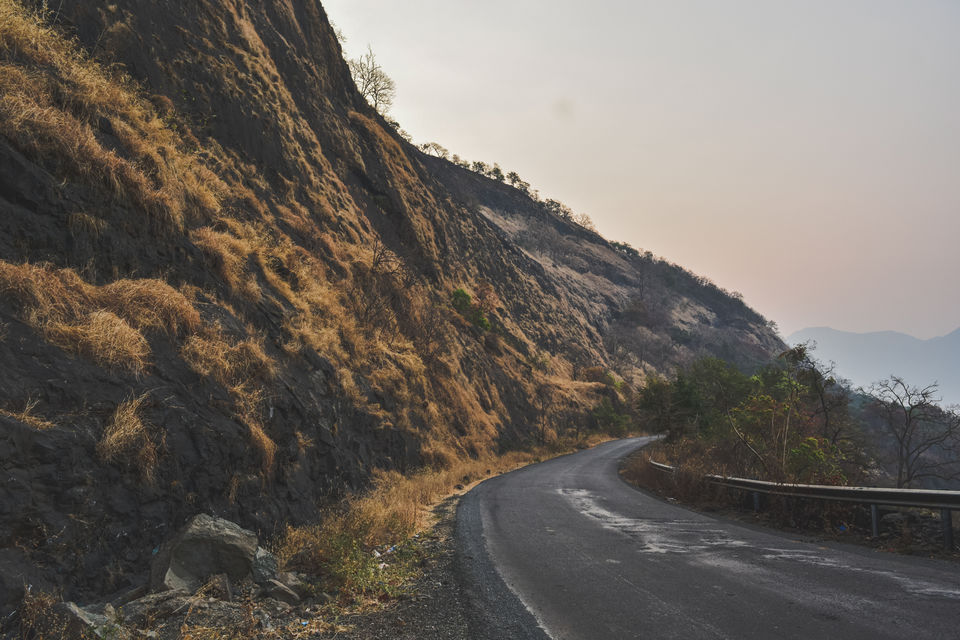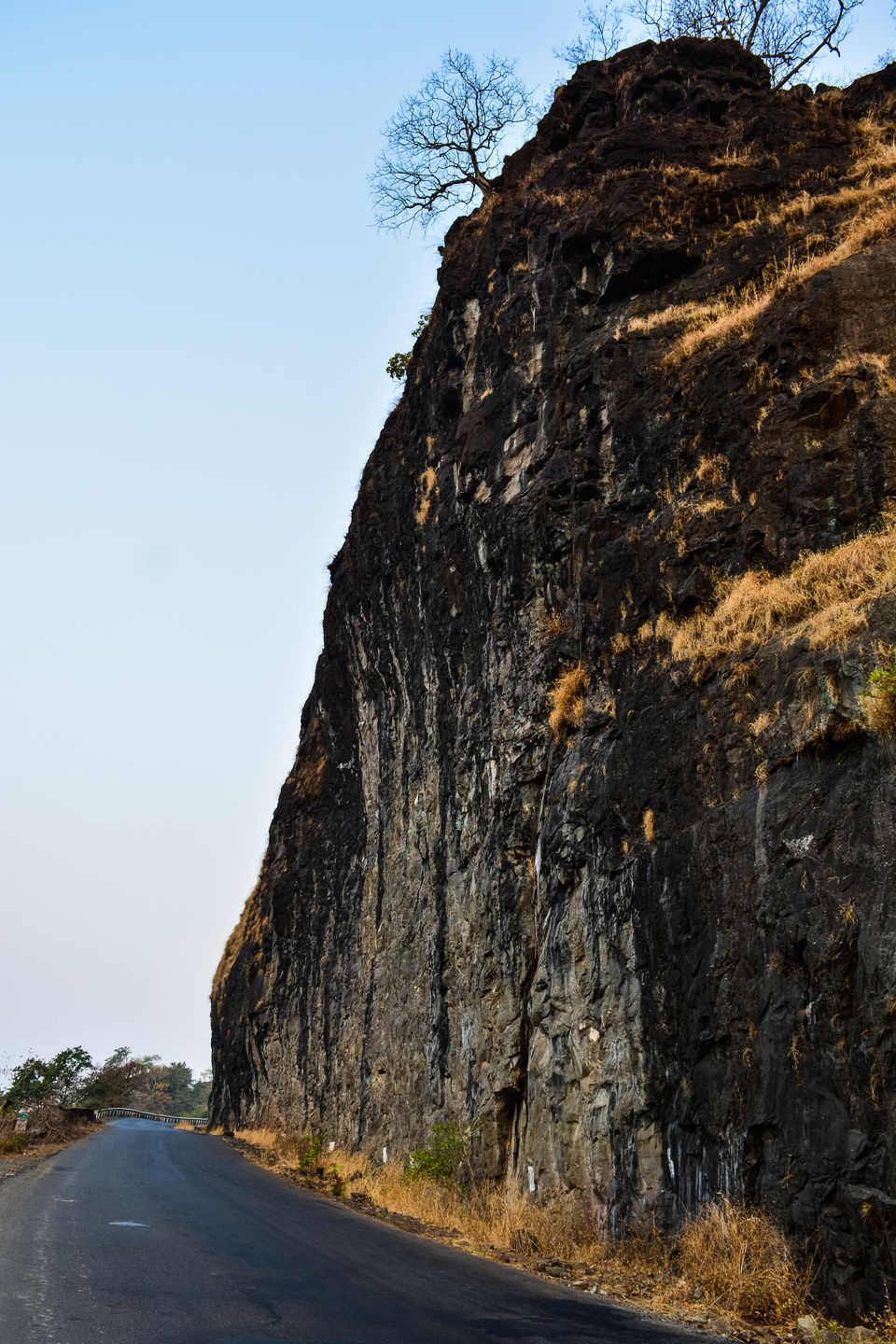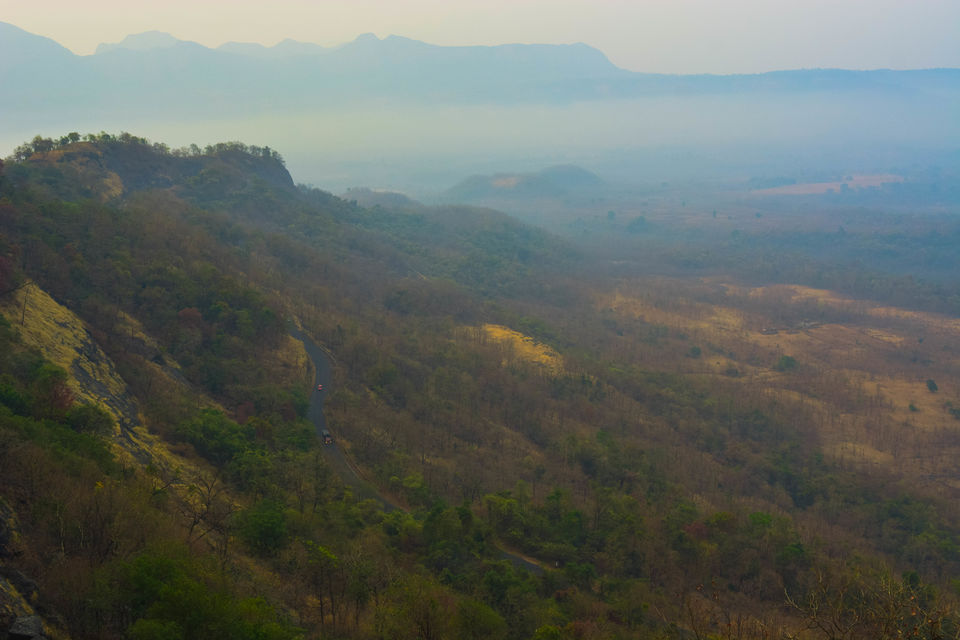 We have started our journey from Kharadi, Pune at 5am. From Kharadi we took Tamhini Ghat route as it was the only route available for bike. Early start gives you pleasure of empty road and less chaos.
We managed to reach Bavdhan from Kharadi in around 40 (+- 10) minutes as there were no traffic in the morning. We were starving and not many food stalls were open, so we decided not to halt there. Filled my tank in Bhugaon and from there we stopped directly at Mangaon (a small city in Raigad District in Maharashtra). Till Tamhini Ghat roads are amazing after crossing it there is patch where road will make you suffer your ride, else the complete route ah amazing roads.
Hungry and starving, we had our breakfast the famous Kande Pohe at Mangaon, enjoyed the sunrise and took some shots. Then after we took Kolad route, which was shorter and faster than other route. Murud beach is now only 45 km from Kolad. Please note after this place there were not many restaurants or joints where you can have your snacks. Till Roha you may not find many places to eat.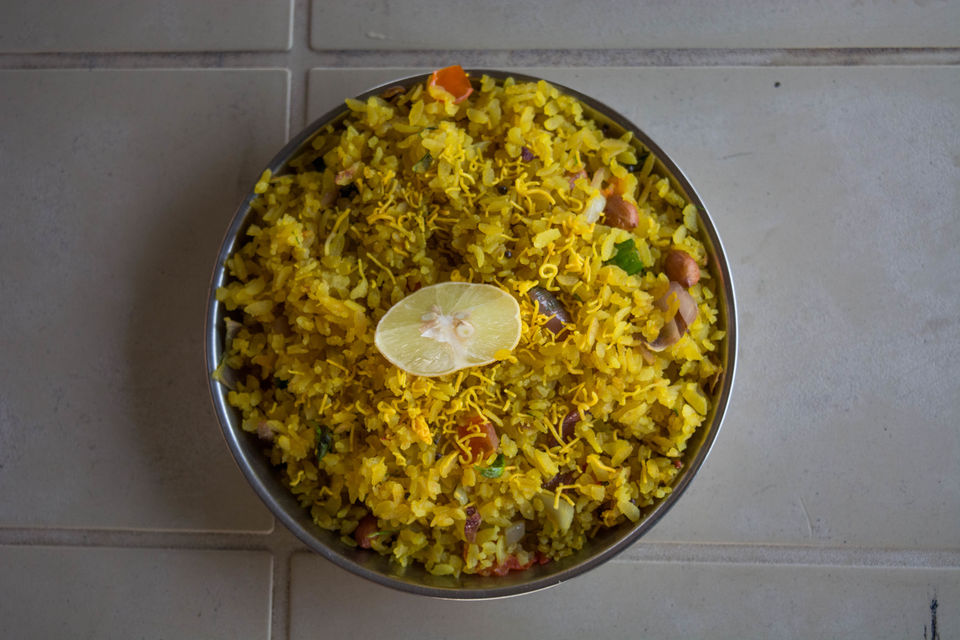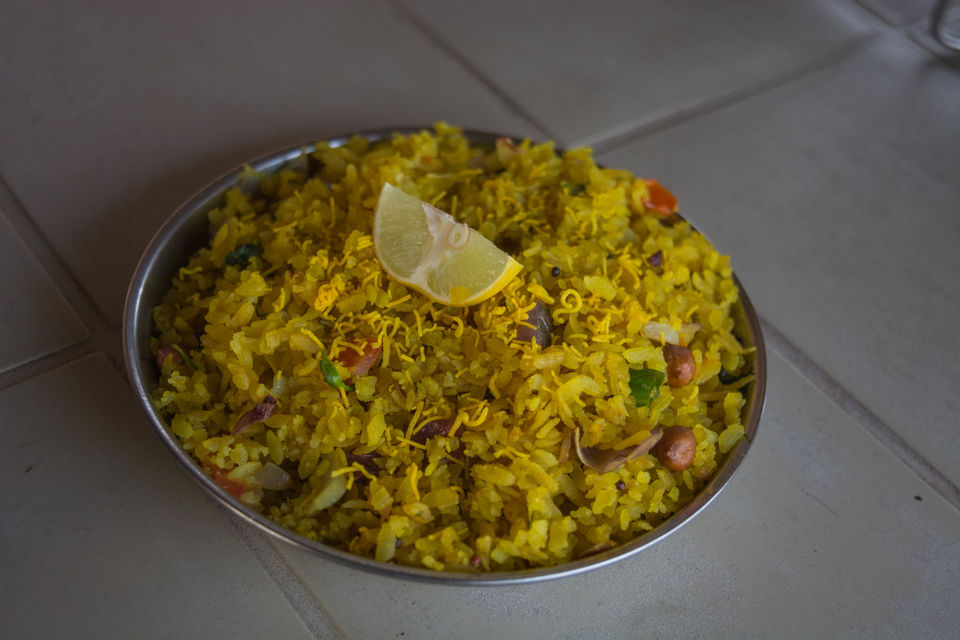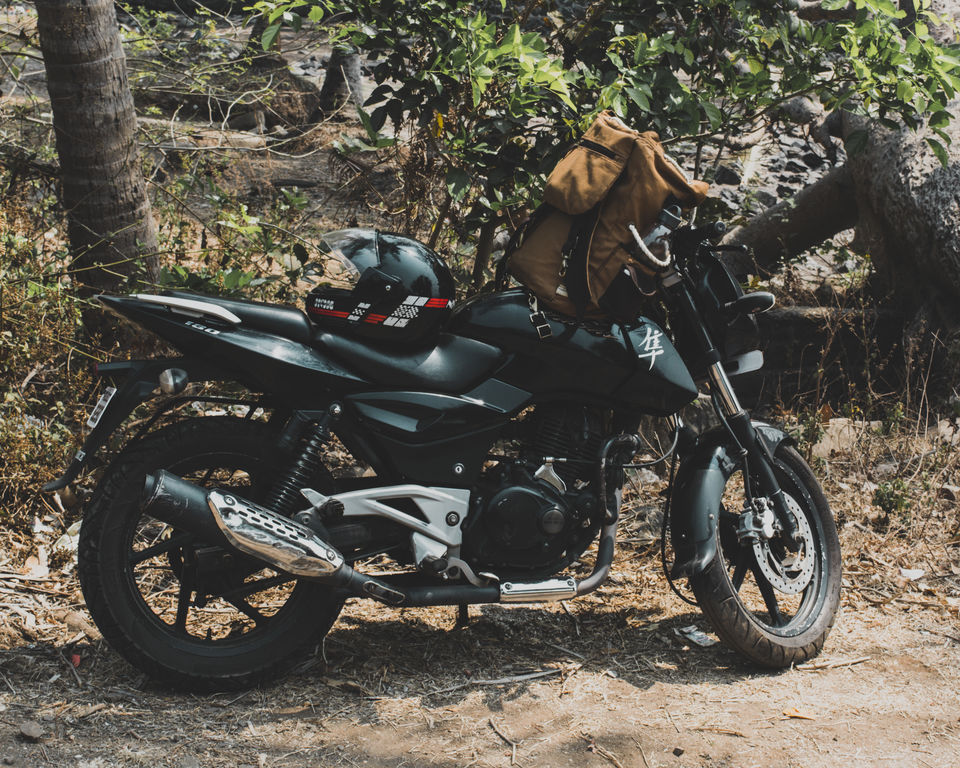 Till Mangoan we had not seen any signboard or milestone showing the distance of our destination (Murud beach). We were totally on Google Maps and I really want to thank Google for being part of my journey :D
As we were approaching towards our journey the climate was changing from pleasant to humid and hot. Had coconut water to counter the hot climate. We found only this place where on old man was selling coconut water (thanks to him).
Destination:
Finally our destination, Murud Beach was in front of us. That warm refreshing breeze and the sound of the sea can't be explained.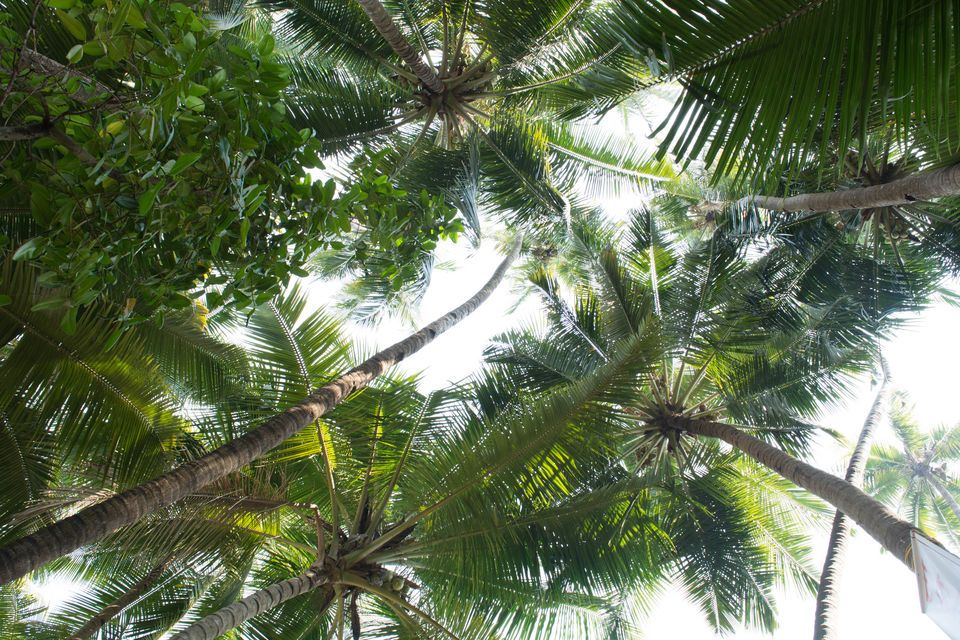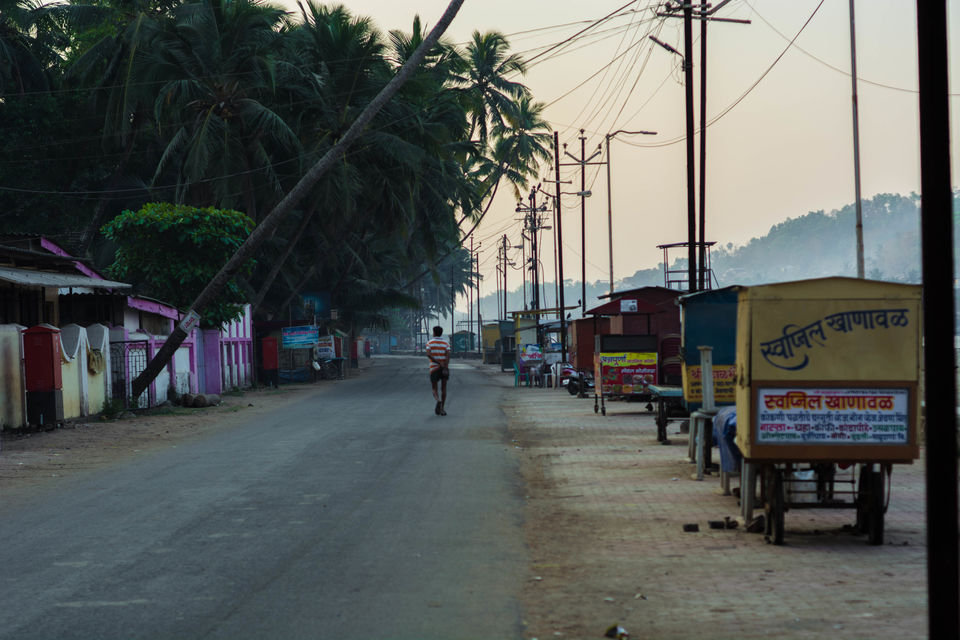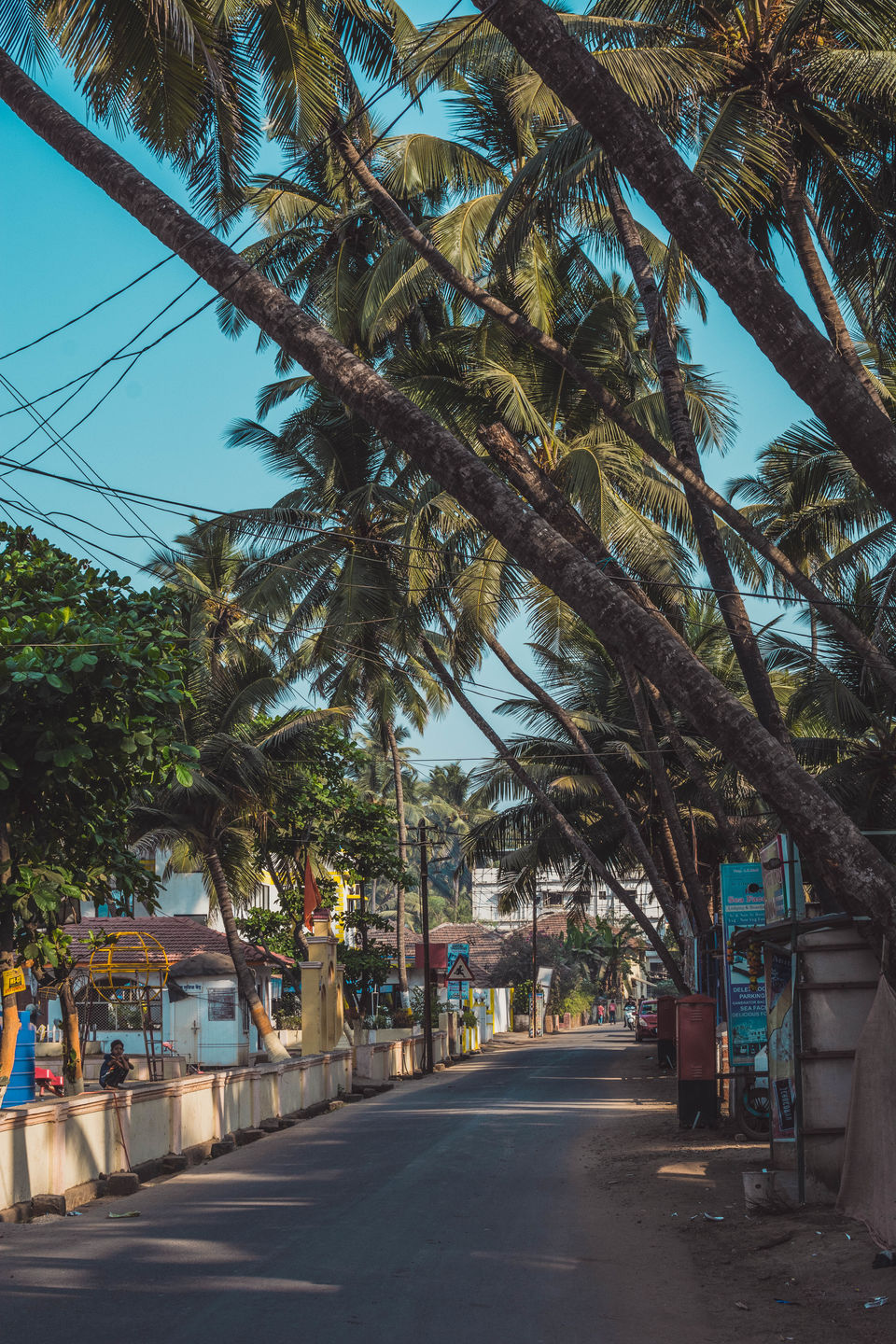 Had our breakfast at 11am took rest and enjoyed our stay.