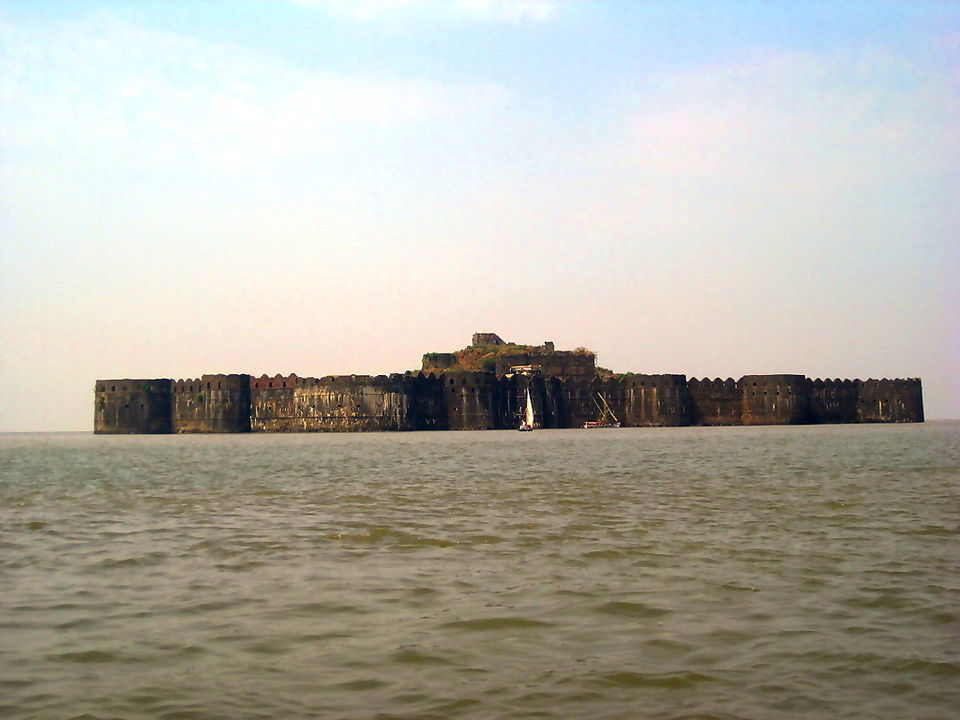 The name of this fort is originated from a Arabic word "Jazeera" which means Island,this fort situated in the middle of the sea truly justify it's name. Geographically it is situated off the coastal village of Murud in the Raigad district of Maharashtra, India.
This fort is having very significant role in this history. History link it with Portuguese era and then Siddis of Janjira were known to be one of the most powerful emperors of this fort ,because of location and structure it became one of the most difficult fort to conquer.
Visitors can gain access of this fort from Rajapuri, a small village on the coast. Only way to reach this place is by small boat, easily available in the cost of 50-100/- per person. This boat journey takes approximately 30-40 minutes and during this journey the boatman will tell you some amazing stories.The most adventurous part of this ride is getting down and stepping into the fort as the lashing sea will really make it difficult. Avoid going in monsoon season.
The fort is shaped oval having wall as high as 40 feet high with 19 rounded porches or arches. One can witness some cannons mounted here and out of which canon named Kalaal Baangadi is most famous because it is known as 3rd Largest Cannon in India weighing over 22 tons. One more center of attraction of this fort is fresh water well inside fort. If you want more details you can hire a guide . From top of the fort you can view the humongous sea and can understand why this fort was difficult to conquer. So planning a weekend trip near Mumbai/Pune then do visited fort.