In continuation to my last post, here I talk about other camping locations near Pune with captivating surroundings.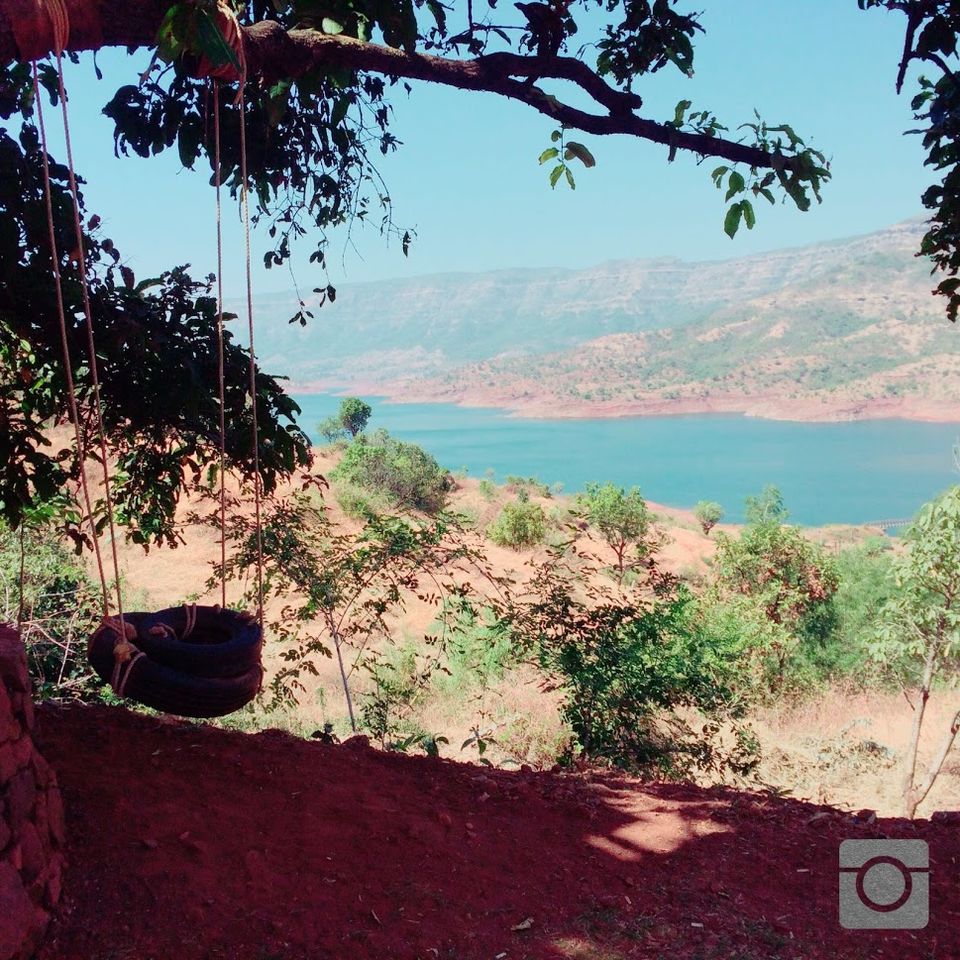 Day 1: We started from Pune in our cars and after a journey of around 3 hrs reached Wai.
As we were about to reach Wai, i could feel the cool breeze with tall trees beside the winding roads and green farms on both sides. Could immediately recall some old Hindi movie songs shot exactly at such locations.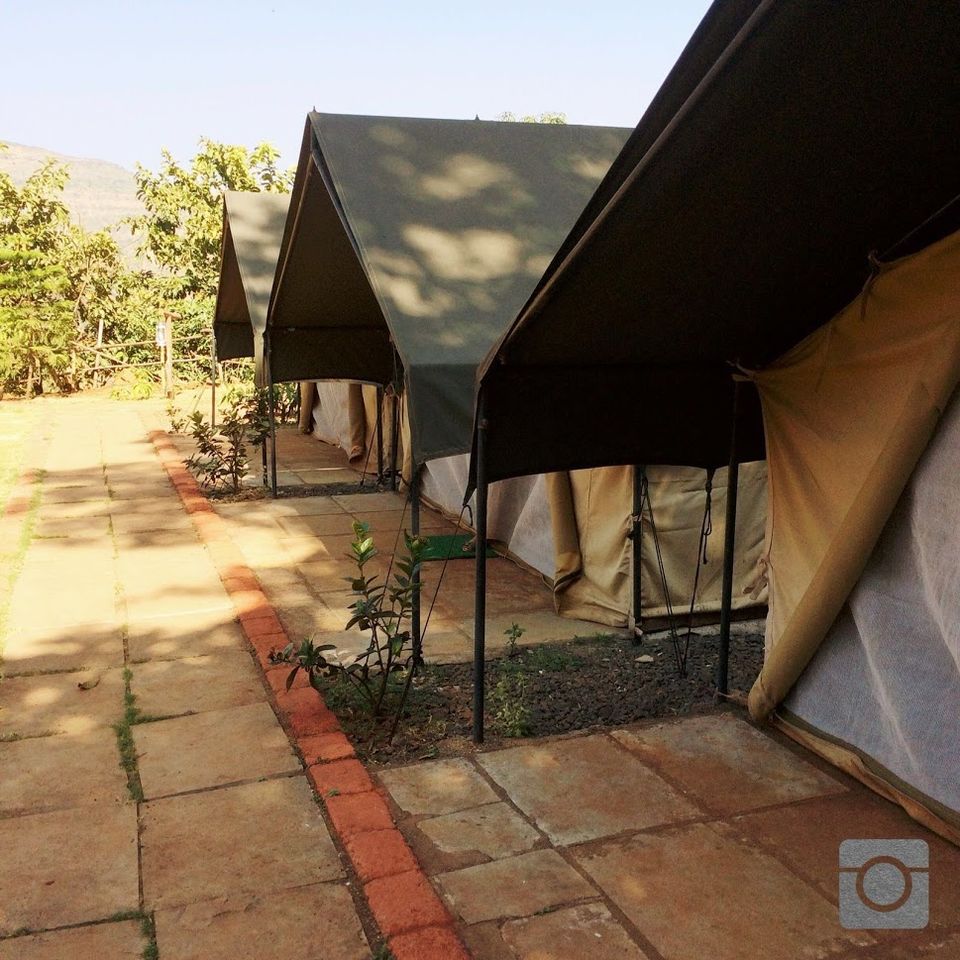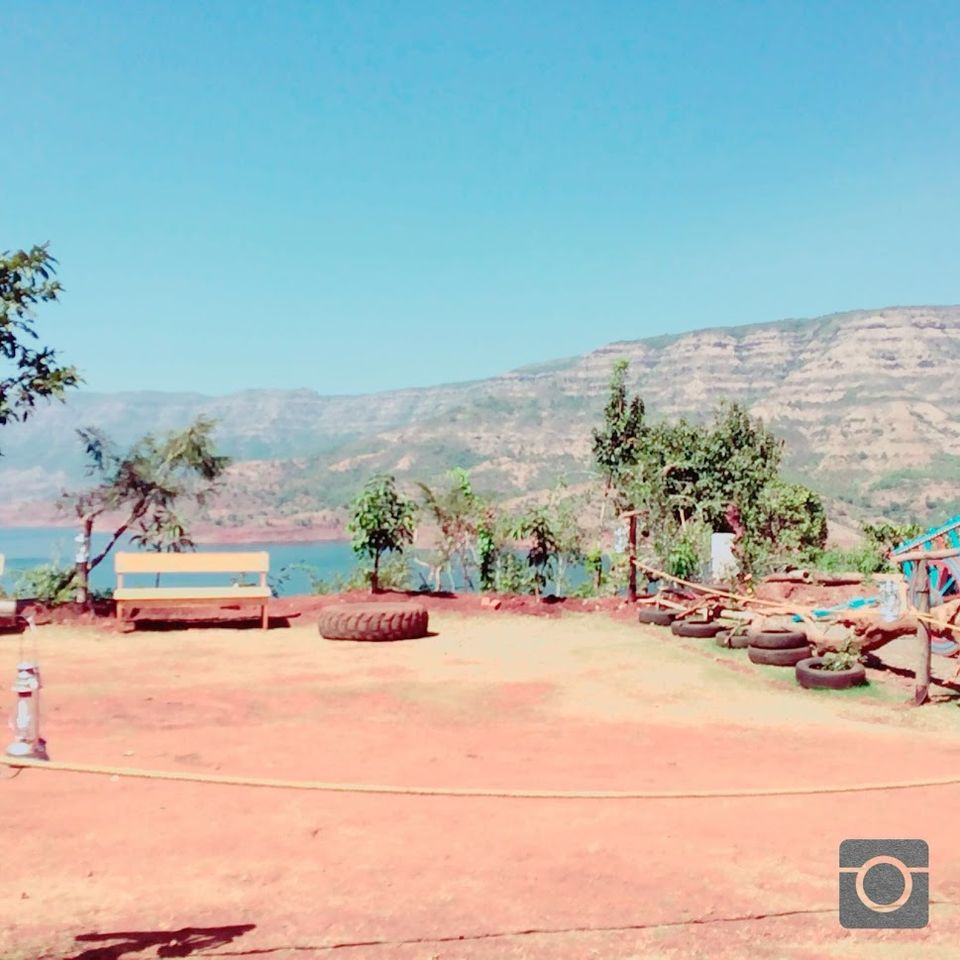 Day2: Next day in the morning after having breakfast, we went for trek at the back side of the Camp.
After this we headed towards Pune with lovely memories of wonderful time spent here with family on our 10th Anniversary.
This was an overnight trip and we went there with family on the occasion of our 10th Anniversary. Wai is a quiet place with untouched natural beauty. With farms at both sides of the road and small houses built at some distance from each other, this small village seems to be coming alive from some old story book.
I-Camp: Since not much commercialized, there are not many hotels/resorts where one can stay overnight to enjoy the serene beauty of Wai. However, built atop a hill, I-Camp is a small resort, which offers all we can think of in this remote village. At I-Camp, we can choose from 3 different types of Tents/Canopy or a cottage to spend the night and have adventure. They also conduct some group activities like raft building and rowing in the lake beneath this Camp.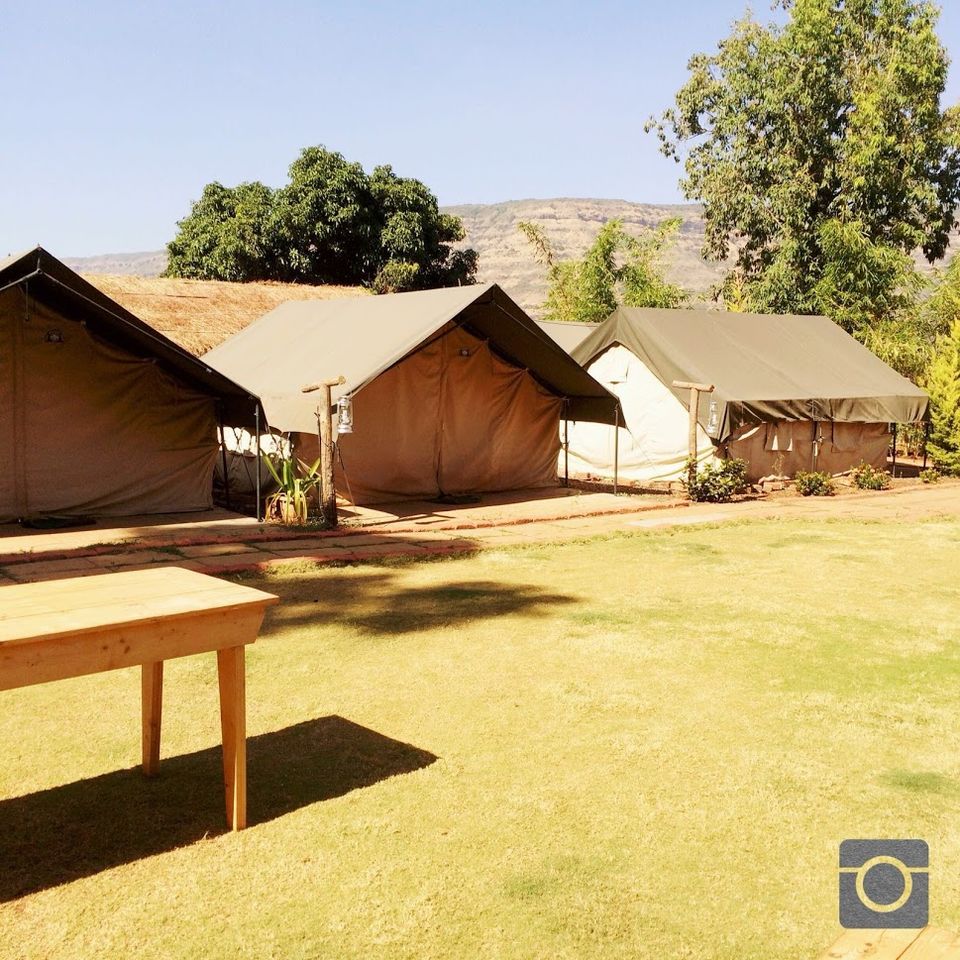 Also, they serve delicious food of our choice.
It would be unfair if I don't mention about the hospitality of I-Camp staff.
Mr. Oscar is the main care taker at I-Camp. Can be reached at +917768936509. We need to do prior booking as this is the only resort of its kind there.
We reached the I-Camp around 11 in the morning and fell in love with the place and surroundings instantly. We were at the top of a hillock overlooking a quiet lake and enchanting landscape.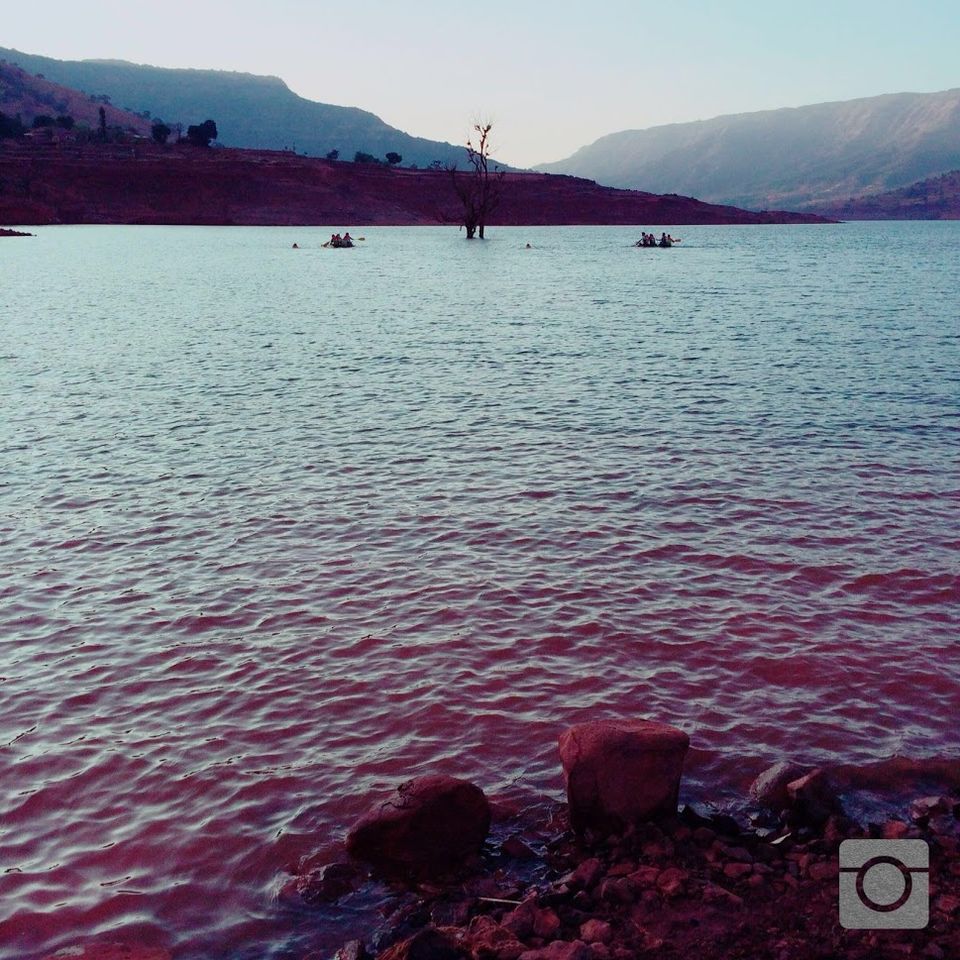 This place is a no pollution zone since it is sparsely populated and only a few vehicles are seen there.
We had the lunch and then relaxed a bit. In the resort itself, a small setup(Machan) for relaxing is built on a tree climbing to which is no less an adventure. We all climbed to it by turns and totally enjoyed sitting there.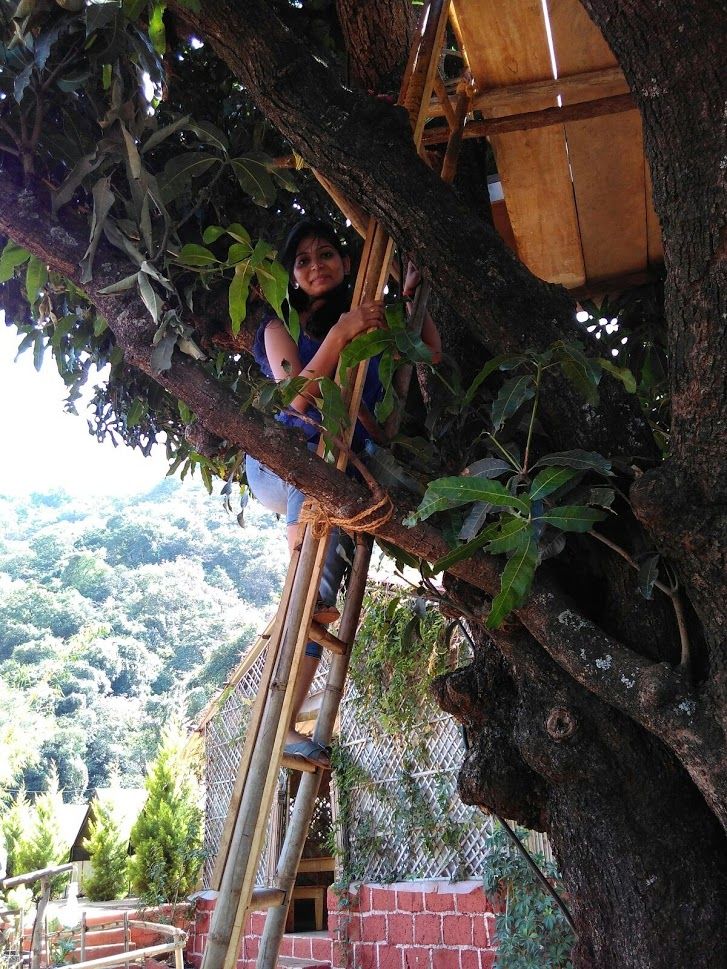 The tyre swing was also a major attraction :)
In some time we moved for our group activities for which we needed to go near lake. There we had some raft building and rowing fun. What a great time we spent there after that playing in the lake.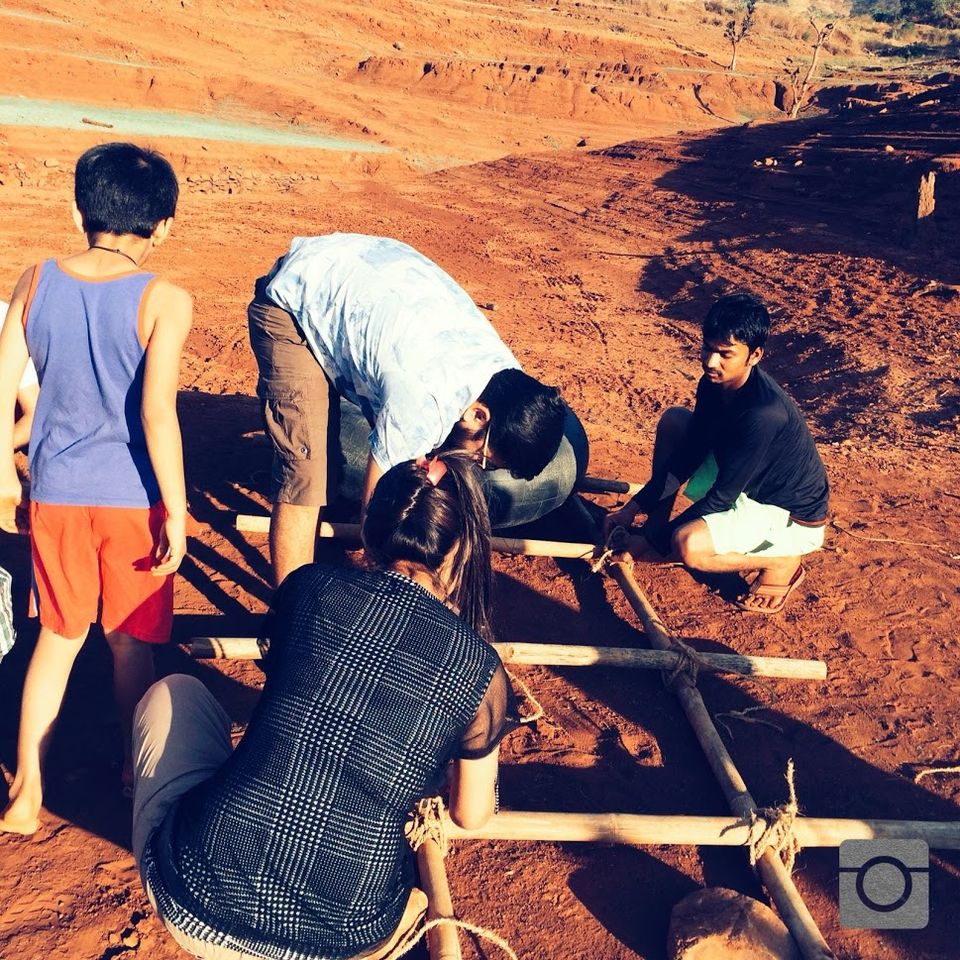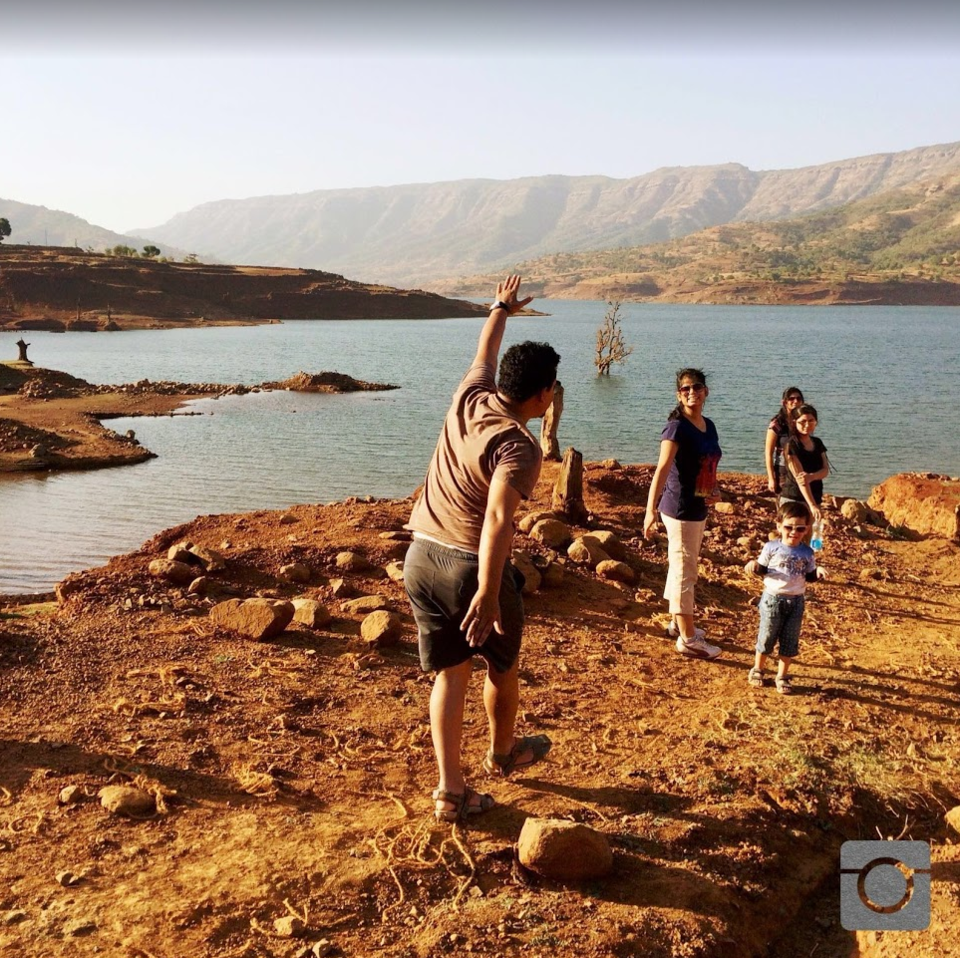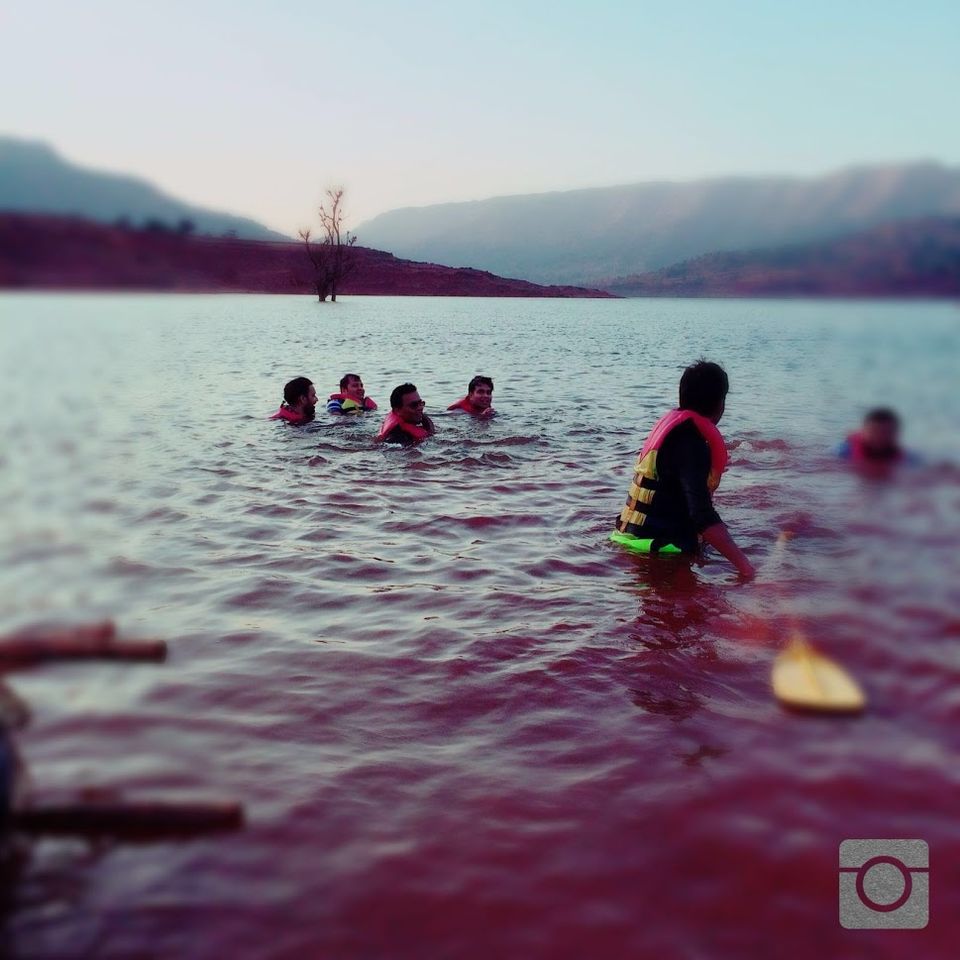 Now was the time to go back to our tents.
In the evening a camp fire was arranged. The weather was just perfect with cool breeze and we were sitting under the stars with our camp fire. We had rounds of games and other chit-chatter beside the warm fire and some barbecue activity too. The experience cannot be described in a few words.
After dinner, we soon went inside our tents for a good sleep. Perfect end to a great adventurous day.