Camping with Bonfire, is definitely a cherished desire of us. People from all age groups are always enthusiastic to experience a night under blanket of stars. Same was the case with me during summer of Apr'18, when I was foraging for a serene place to camp. And then I discovered, this stunning lakeside which is just 1.15 hrs drive from my stay in city of Pune, India. It is situated at Pawna Dam in the vicinity of beautiful hills of Lonavala and Khandala, popularly called as Pawna Lake Camping.
But, before starting this trail, the first thing was to pick an organizer from myriad of service providers. After an arduous task, I finally narrowed down my search to Pawna Lake Camping and Beyond Camping. And the winner was Pawna lake camping – Location C due to it's alluring site.
Finally, it was time to Pack our bags and leave for our campsite, Since the check-in was at 1600 hrs IST, I, with my wife Akansha, started driving off towards Lonavala on old Pune-Mumbai highway at around 1430 hrs IST. We kept our bag flimsy keeping only water bottle, Extra pair of clothes, Towel, Torch, Personal medicines and Comfortable footwear. Most of the journey is through highway while for rest, it's through small mountain passes but in pretty good condition.
Entire surrounding is scenic to eyes especially in Monsoon season, when this drive is through lust green meadows, covered in clouds.
Soon we arrived at our destination, and after sipping welcome drink of chilled Sugarcane Juice, we finished some check-in formalities. Now it was the time when we're shown our tent which was on shore of magnificent Pawna Lake. Meanwhile, Akansha was unpacking luggage, I couldn't resist myself from plunging into clear fresh water of Pawna. While I was enjoying spatter of refreshing water, a Flock of ducks appeared.
After saying goodbyes, ducks set off. And now it was time for snacks to be served. And we utilized this opportunity to explore the elegantly crafted resort.
Not Just that, there were various activities available too such as Horse riding, Badminton, Carom, Chess, Ludo, Dart game, Cricket and Disk throw(Frisbee).
Dusk was falling rapidly with breeze putting on some soothing music. The entire scene was so picturesque that we captured those vibrant moments.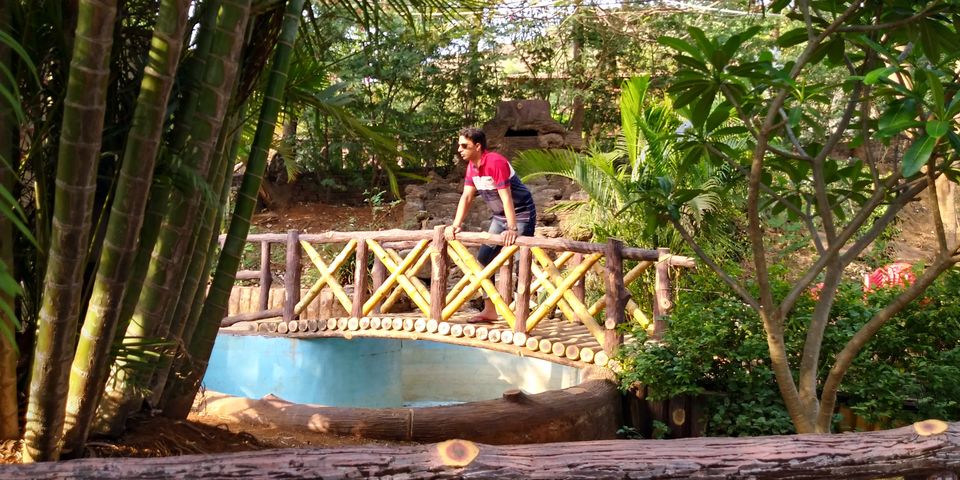 Once sunshine got vanished in gloom, it was time to light-up bonfire and try some barbecue followed by a village cooked meal and of-course Ice-cream !!! We spent some more time basking in the warmth of bonfire; listening to soothing music before drowsing off in our comfortably cushioned tent.
The best thing about waking up at a camp is that you don't need alarm to wake you up. The Puff of Air and Chirp of Birds will captivate you to ditch your bed and walk through meadows listening to tinkle of water.
After a quick breakfast, it was time to check-out. We packed our bag and started our journey back to home with exquisite moments captured through eyes and lens !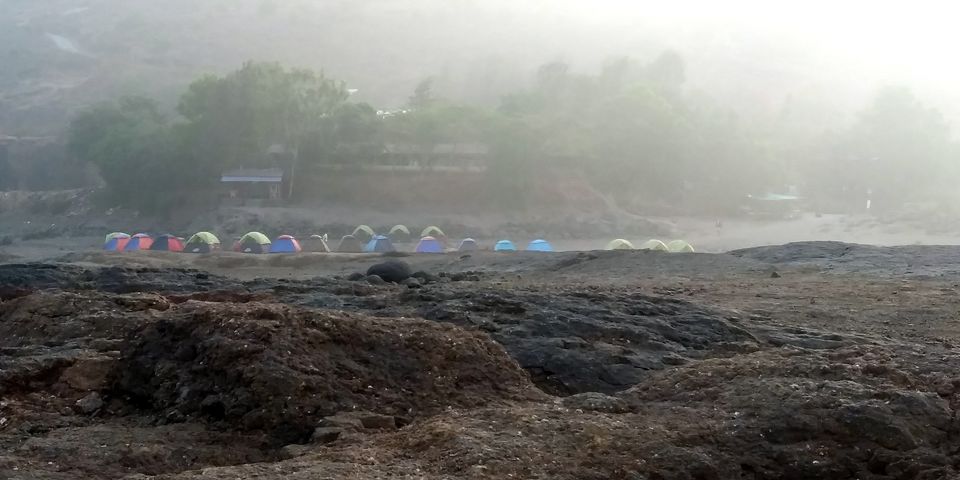 Some Useful Additional Information -
How to Reach Pawna Lake:- Pawna Lake is 101 km from Mumbai and 61 kms from Pune. Then entire region surrounding Pawna Lake is inhabited by numerous Camping resorts.
Places to Visit Nearby:- This region is a trekker's paradise with its extremely rugged and rocky hills on which you will come across forts like Lohagad, Tung, Tikona and Rajmachi which are great examples of architectural marvel and ancient rock-cut Bhaja and Karla Caves. Kamshet, which is hub for Paragliding lovers is a great place to experience adrenaline rush through various adventure activities. The beautiful hills of Lonavala and Khandala are other spellbinding attractions here for any tourist.