We left around 11 am in our car after having a South Indian breakfast at Classic Veg Restaurant, Opp. Gokuldham Police Chowki, Goregaon (East). We crossed through Navi Mumbai, Panvel and went on to take the Mumbai – Pune Expressway. Just after the crossing the Khopoli Exit, we stopped at the Highway Food Plaza which had all the lovely restaurants & food stalls like McDonalds, Subway, Starbucks, Baskin Robbins and many more.
We reached our homestay "OYO Home 23029 Delightful Stay", around 2 pm which was opposite Don Bosco School in Tungarli area. It was a clean & comfortable place. The caretaker - Akash was polite and courteous.
We got a room with an attached balcony from where the view was amazing.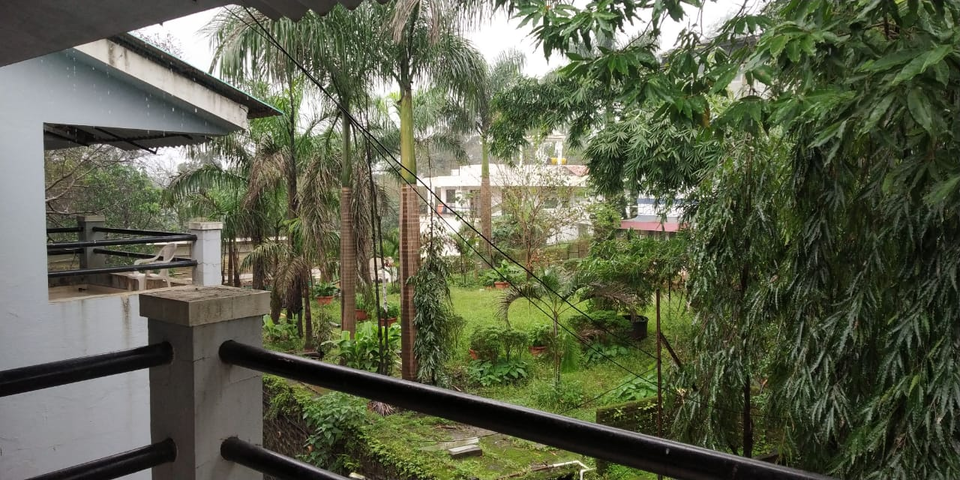 Bhushi Dam - We rested for a while and proceeded to go to the Bhushi Dam nearby. The drive to that place was scenic, as we were going around the Lonavala Lake. The dam is a 10 min walk from the parking lot, with multiple food stalls along the way serving – corn, chana, snacks, cold drinks etc. It is a nice place to visit if you wish to get into the flowing water with friends. Be careful, this place can get over crowded sometimes.
You may also stop at Lonavala Lake Waterfall from where the view is quite beautiful. There are lot of street food options there.
Coopers Fudge - On our way back from the dam, we stopped at the most delicious Fudge store in Lonavala. This is right opposite the railway station. The Walnut Fudge is not to be missed.
Yewale Chai - 10 steps from Coopers, and you will find Yewale Chai – The popular chain from pune which serves just 1 type of tea at Rs.10/-
Golden Wadapav – They serve the most amazing wada pavs in Lonavala. Also try the samosa pav, moong dal bhajiye, and gulab jamuns (only if hot). This is a small place on the old Mumbai Pune Highway (near Lonavala Restaurant).
We finally ended the day with a nice stroll around Tungarli, as it was quite peaceful accompanied with a slight drizzle.
Day 2 (16th Aug)
Vyanjan – This is a very homely place near Don Bosco School where they serve home-made food which has a lovely sit out place. We tried the sandwiches and maggi.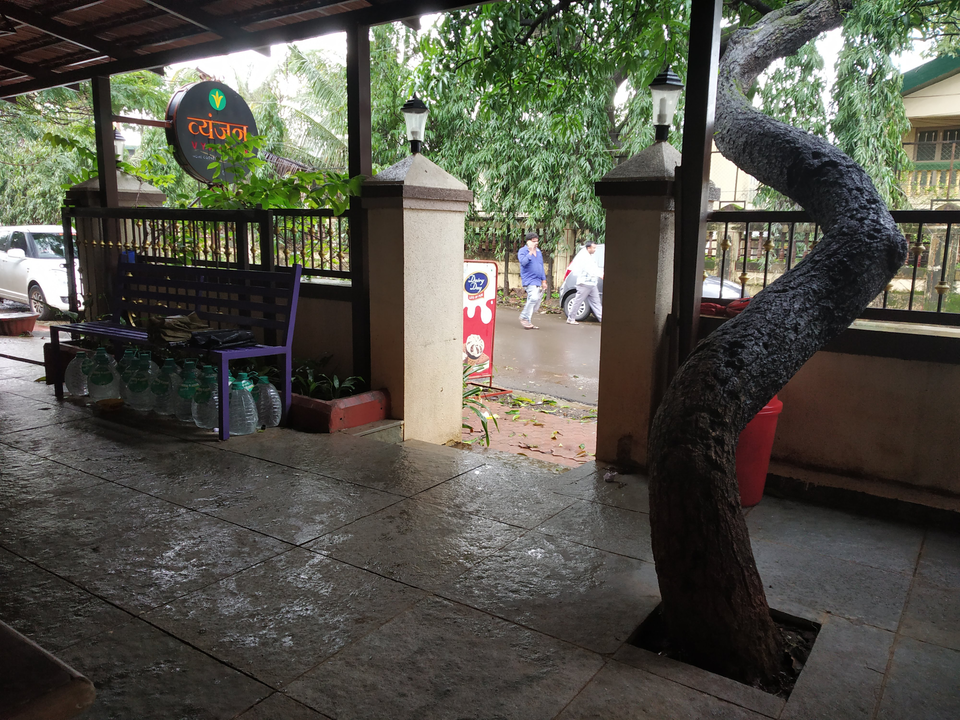 Bhaja Caves / Lohagad Fort – After breakfast, we headed to Lohagad Fort (approx. 16 kms from Tungarli). The drive during monsoons is just spectacular with Greenery, Clouds and Peace everywhere. You can either trek to Lohagad Fort (approx. 1.5 hrs one way) or even take your car (approx. 20 mins). On your way you will cross Bhaja caves which are ancient Buddhist Caves, which is also a nice place to visit on your way. The 20 min walk on the stairs up to the caves is slightly steep and can be tiring. However, the view from up there is brilliant.
Mapro Garden – On our way back from Bhaja caves, we decided to stop at Mapro Garden. There they have made a garden, along with a restaurant and a huge store having all products of Mapro – Crushes, Chocolates, Jams, Pre-mixes and lot more.
German Bakery – This was the probably the best place to eat and hang out. We simply loved the Omelets, Pizzas and the Desserts. This is a MUST VISIT place in Lonavala.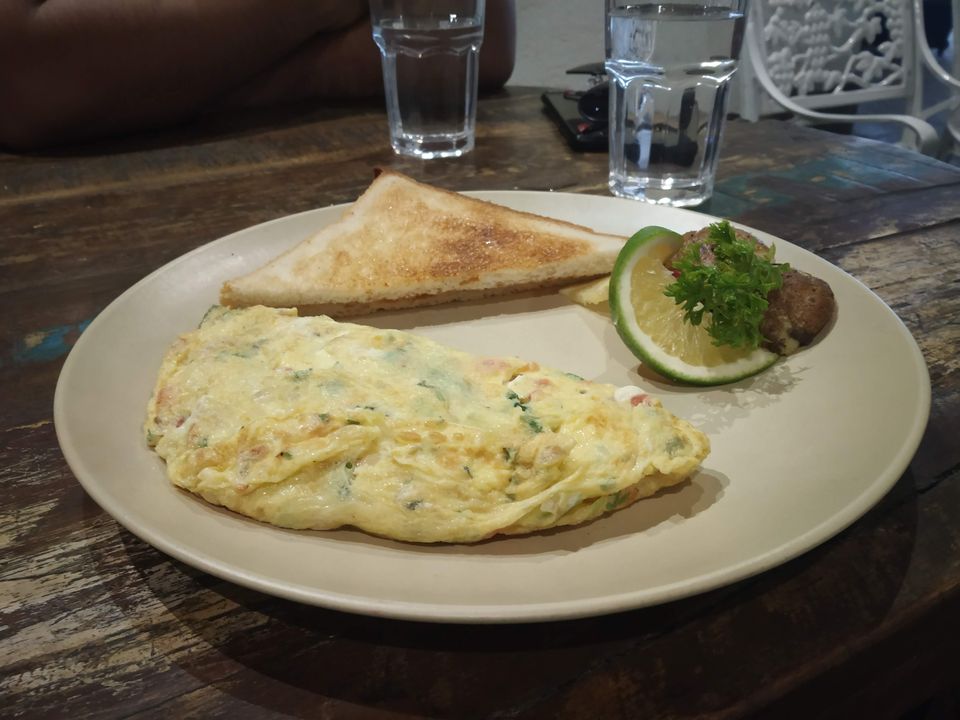 Pawna Lake – This place is not to be missed by anyone. It takes about 1.5 hrs to reach but it is worth the effort. Go up to the Pawna Lake Boat Club, and try the Maggi and Pyaaj Bhajiyaas in their restaurant. You will also get the amazing view of the Pawna Lake from here.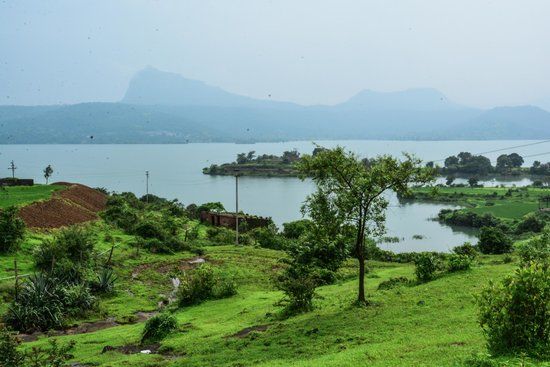 Boating / Kayaking at Pawna Lake – You might need to take a small detour and ask for directions to reach this place. However, there are boards all along the way. This is an amazing experience, and must be tried by everyone.
Della Resorts – This is a supremely luxurious 5 Star property with adventure activities, multiple restaurants and amazing villas. We couldn't try the adventure activities due to the rains, however from what we have heard everyone should keep a day just for Della.
Lonavala Restaurant & Hotel – On the main road of Lonavala, you will find this hotel which has their in-house restaurant. The food is yummy and the staff makes you feel as if you are home.
Day 3 (17th Aug)
Hotel Rama Krishna – They have a huge AC restaurant and also an open outside. They have multiple cuisines, and whatever we had was fresh & tasty. The place is hygienic and can be explored.
Khandala Kune Waterfall View Point – We missed a turn (thankfully) on our way back to Mumbai and happened to reach to Khandala. This point here gives a magnificent view of the Kune waterfalls. There are no grills, walls etc. to obstruct this view. It's totally safe here.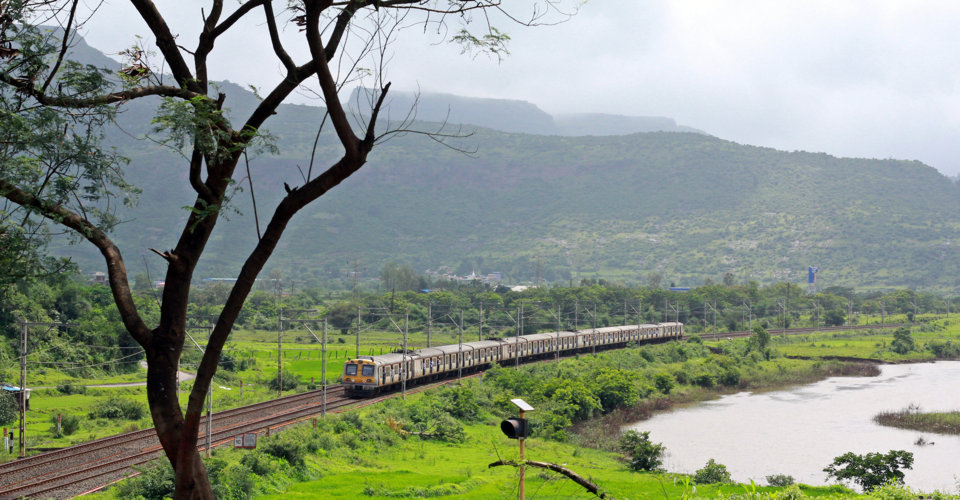 Things to remember in Lonavala –
Carry Raincoats / Umbrellas – The rains here are extreme, they start of immediately and last usually for 30 mins.
There is not much public transport, so it is advisable if you have your own vehicle. The roads are narrow and some even steep, so experienced drivers required.
Lastly, it is definitely a must visit place during monsoons keeping in mind the amazing weather, magnificent landscape and the serenity.