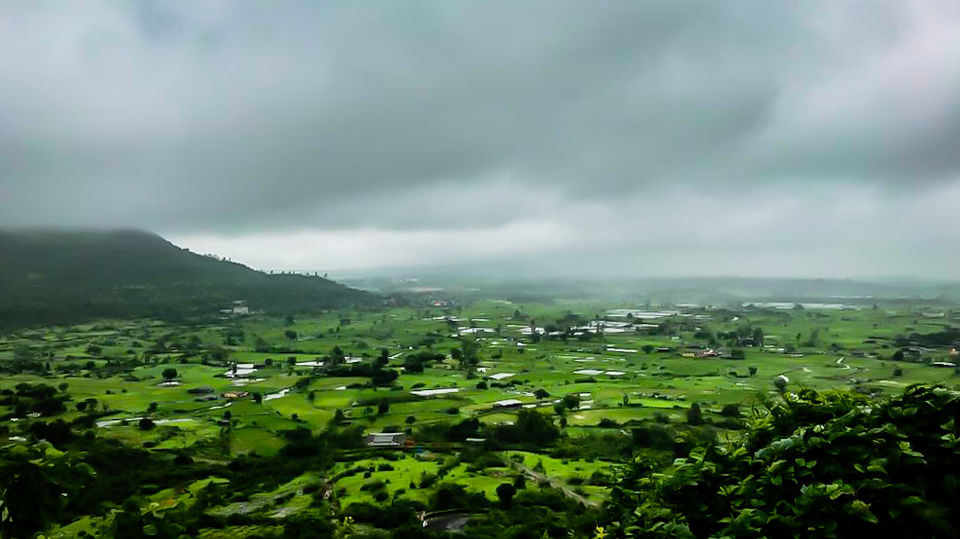 Mumbai is surrounded with beautiful hill stations, century old forts, lakeside campings, waterfalls, etc. One such beautiful place is Pawna lake. So guys what are you waiting for? Ditch the same old weekend plans of Netflix and chill. Cmon guys pack your bags, book a car and get ready for a exciting Road Trip to Pawna Lake.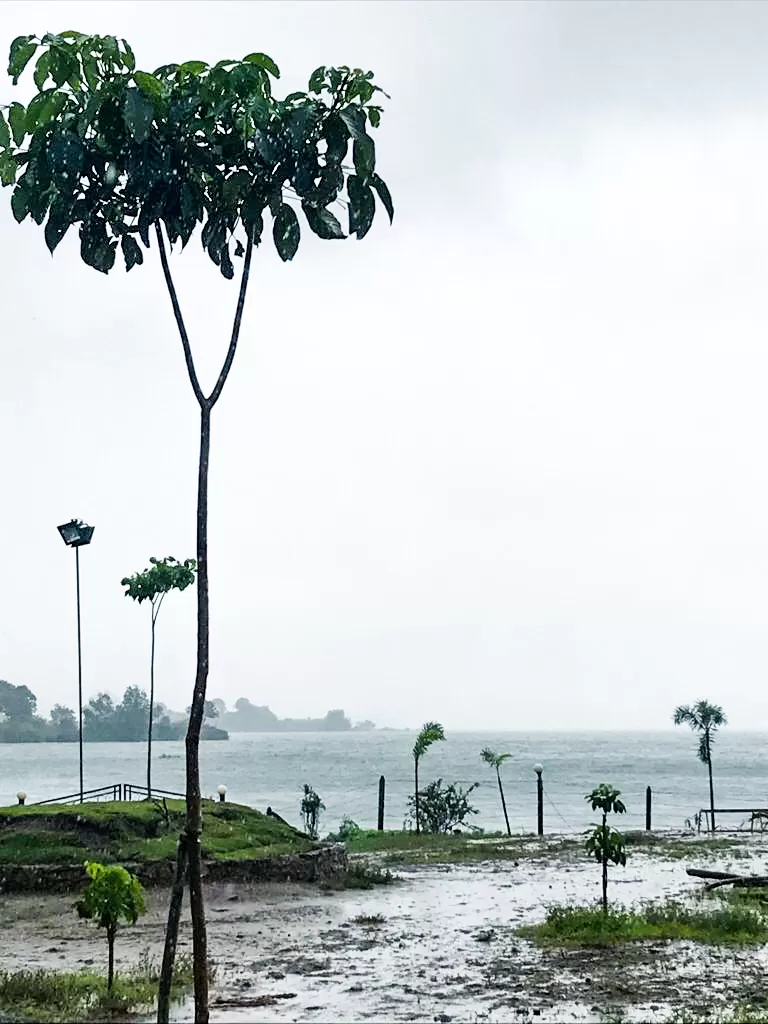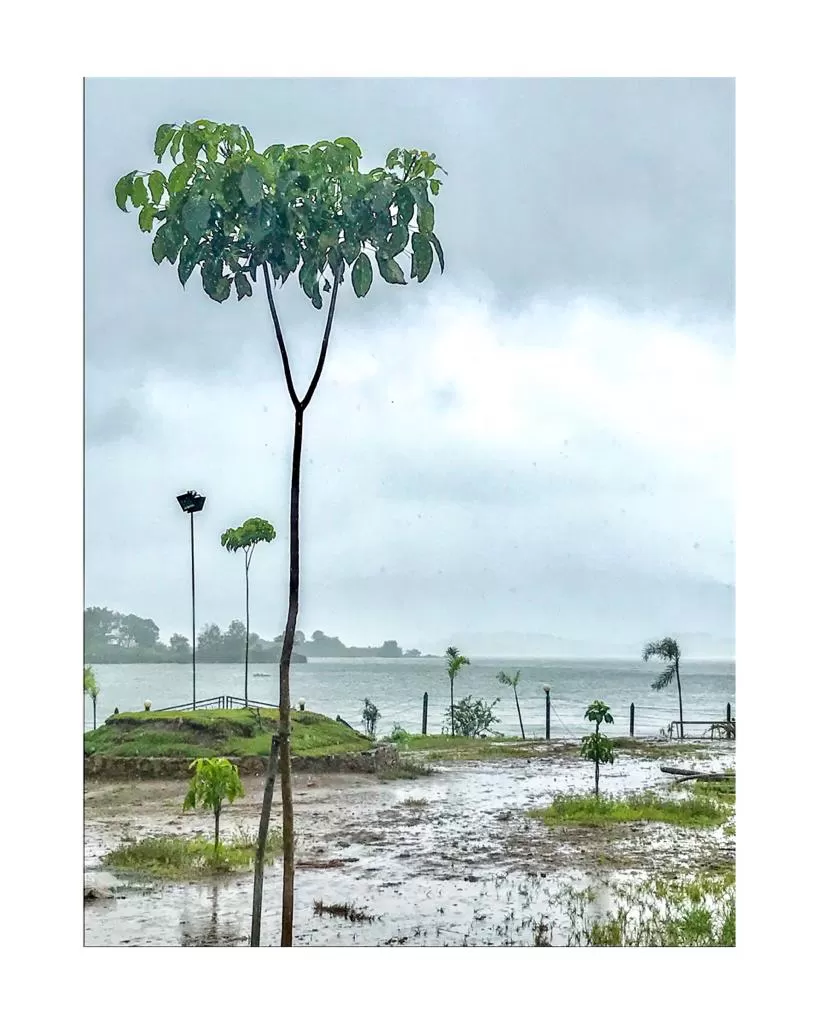 Pawna lake is 126 kms away from Mumbai. It's a 3-4 hour drive of singing, laughing, feeling the wind brush through your hair and enjoying the scenic beauty on the way. There are a lot of sight seeing places which will come on your way to the lake. Wait! Don't just pass through, stop get out of the car take in the view and click lots of pictures. ????
Pawana Lake's proximity to the happening destination of Lonavala also makes it easily accessible. It is just 20 kilometres away from the Lonavala Railway Station from where you can hire a cab after you have visited the tourists spots in Lonavala.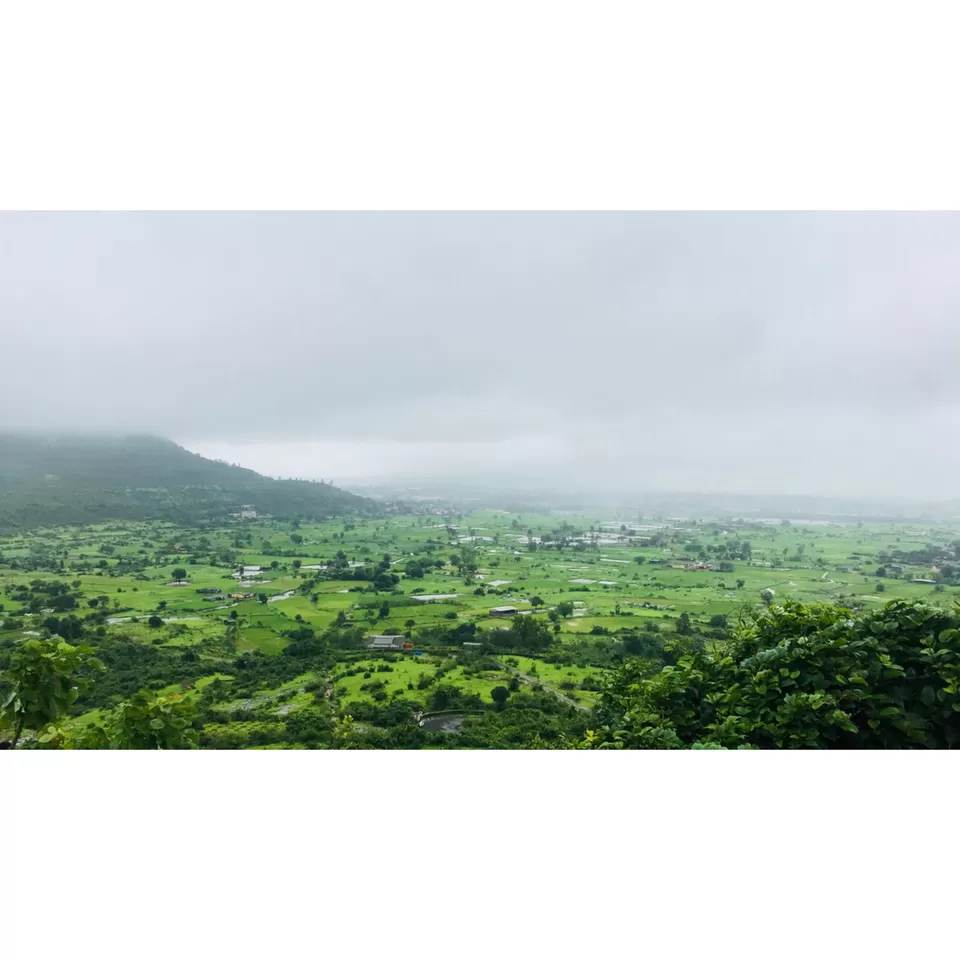 The route to Pawna lake offers lush green landscapes with unmatchable sceneries and the freedom to explore. From the ancient ruins of the forts to the huge waterfalls drizzling down the rocks, there is so much to see.
Lohagad fort, Bhaje falls, Visapur fort, Tung fort, Dudhiware falls, Koraigad fort, etc. All these places are always crowded. It's more like human fall rather than waterfall. It's a task to get a nice scenic picture without people in it.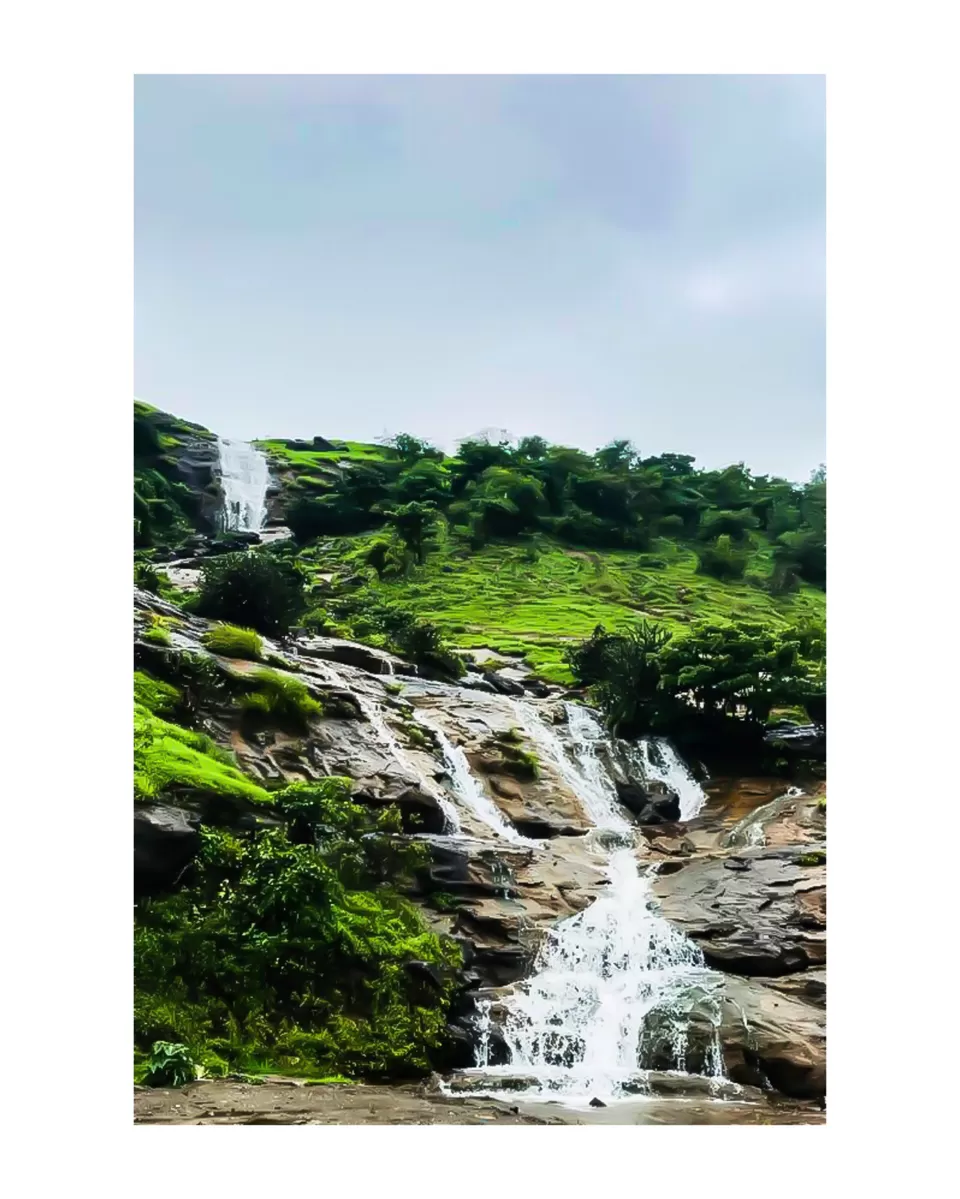 Due of the recent popularity that Pawna lake has gained it has become a famous camping site. A camper's paradise is what it is, surrounded by lush green surroundings, high towering hills, and the huge lake which is a pleasant sight to the eyes and imposes as a beautiful canvas painting.
There are a lot of camping groups through which you can pre book and they provide you with an adventurous time. You get to sleep in tents, there is the BBQ night, stargazing and you get to meet many new people and make amazing friends and memories.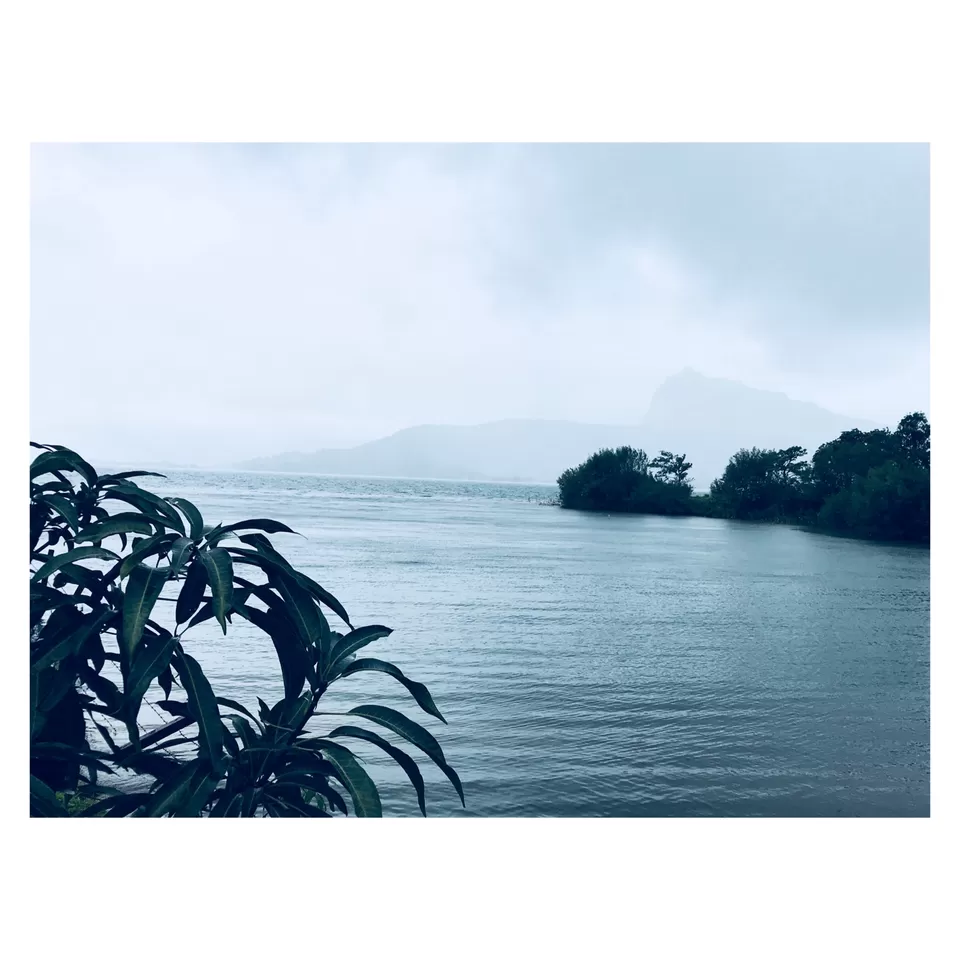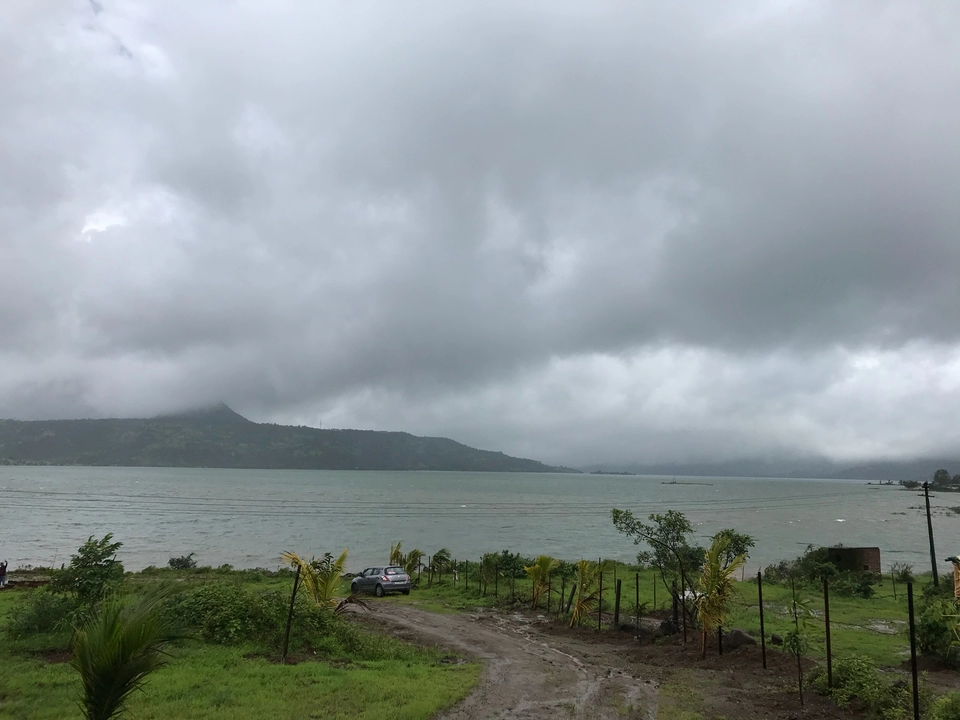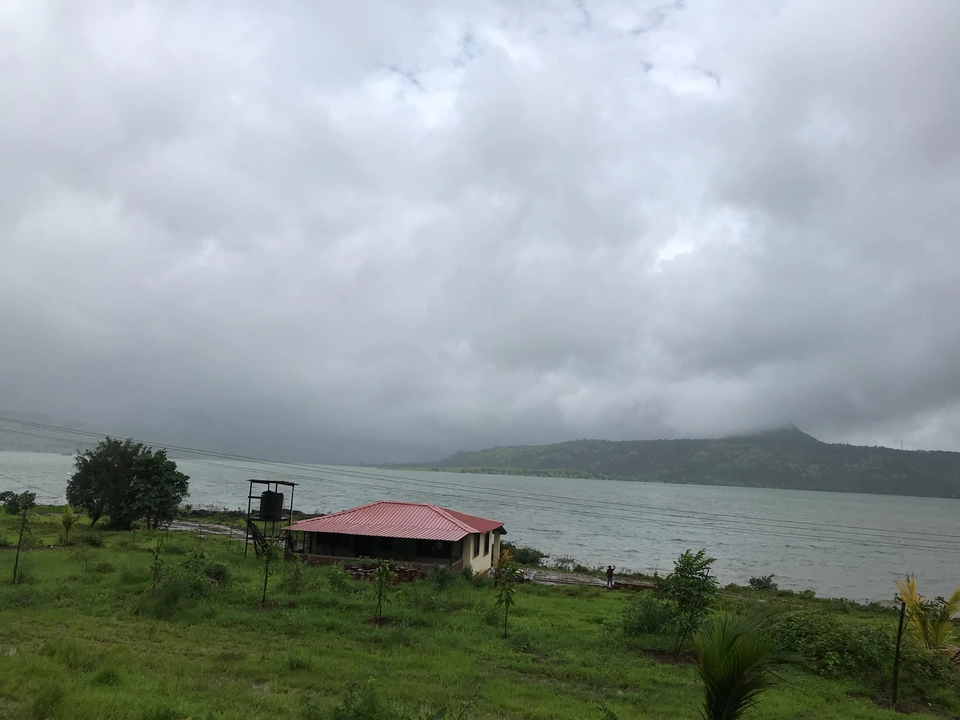 Other than camping there are facilities for row and motor boating available on the camp site. Backpacking, water sports, trekking, zip line and other such adventurous activities add to the reasons you should visit this wonderful location. One of the main reasons of rising popularity of the camp site is Paragliding. You can experience it from a nearby facility by flying over the magnificent landscape and crystal water of the dam.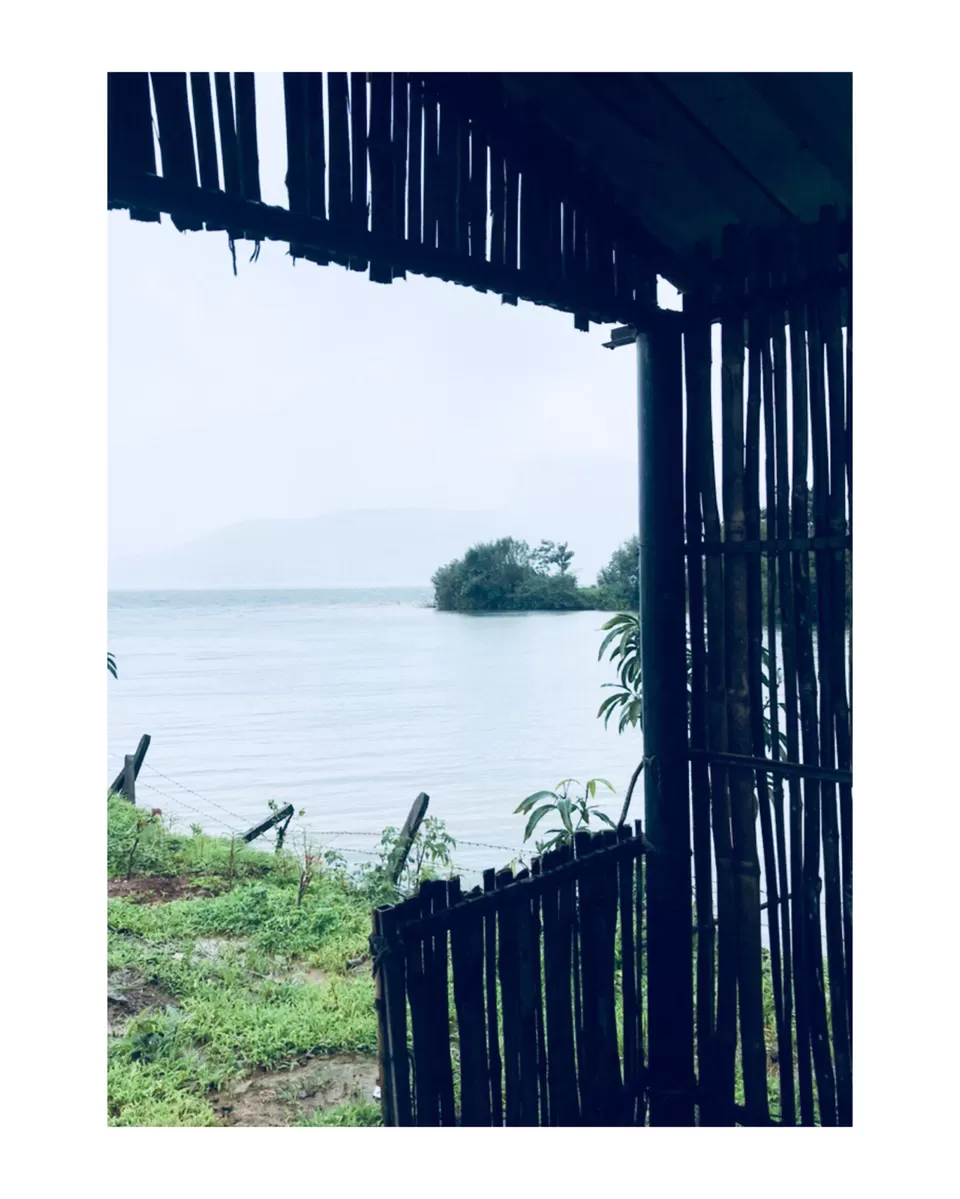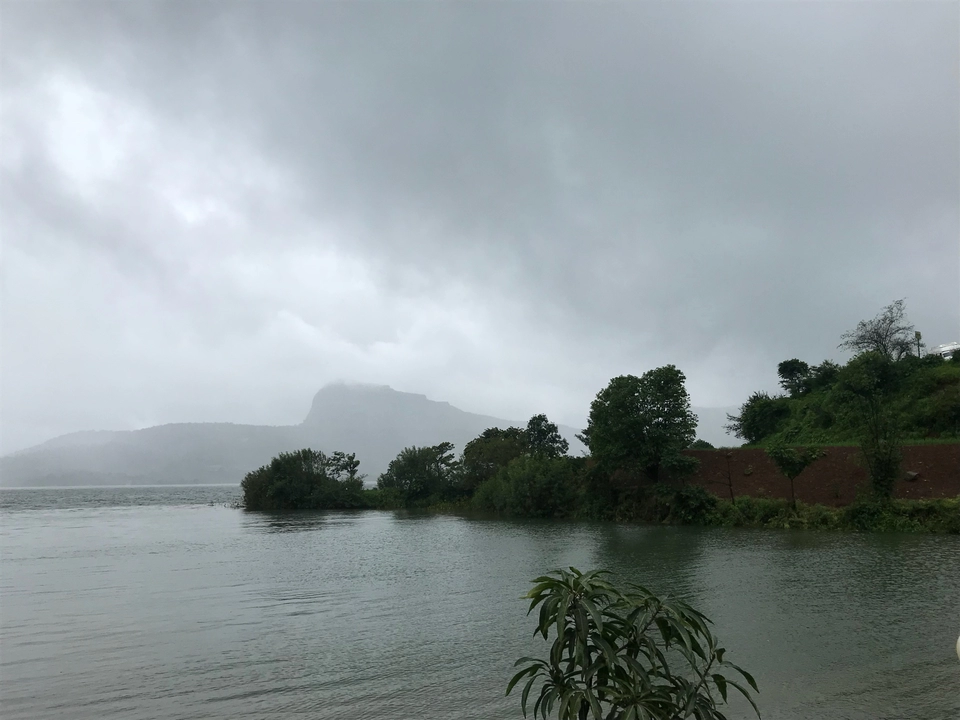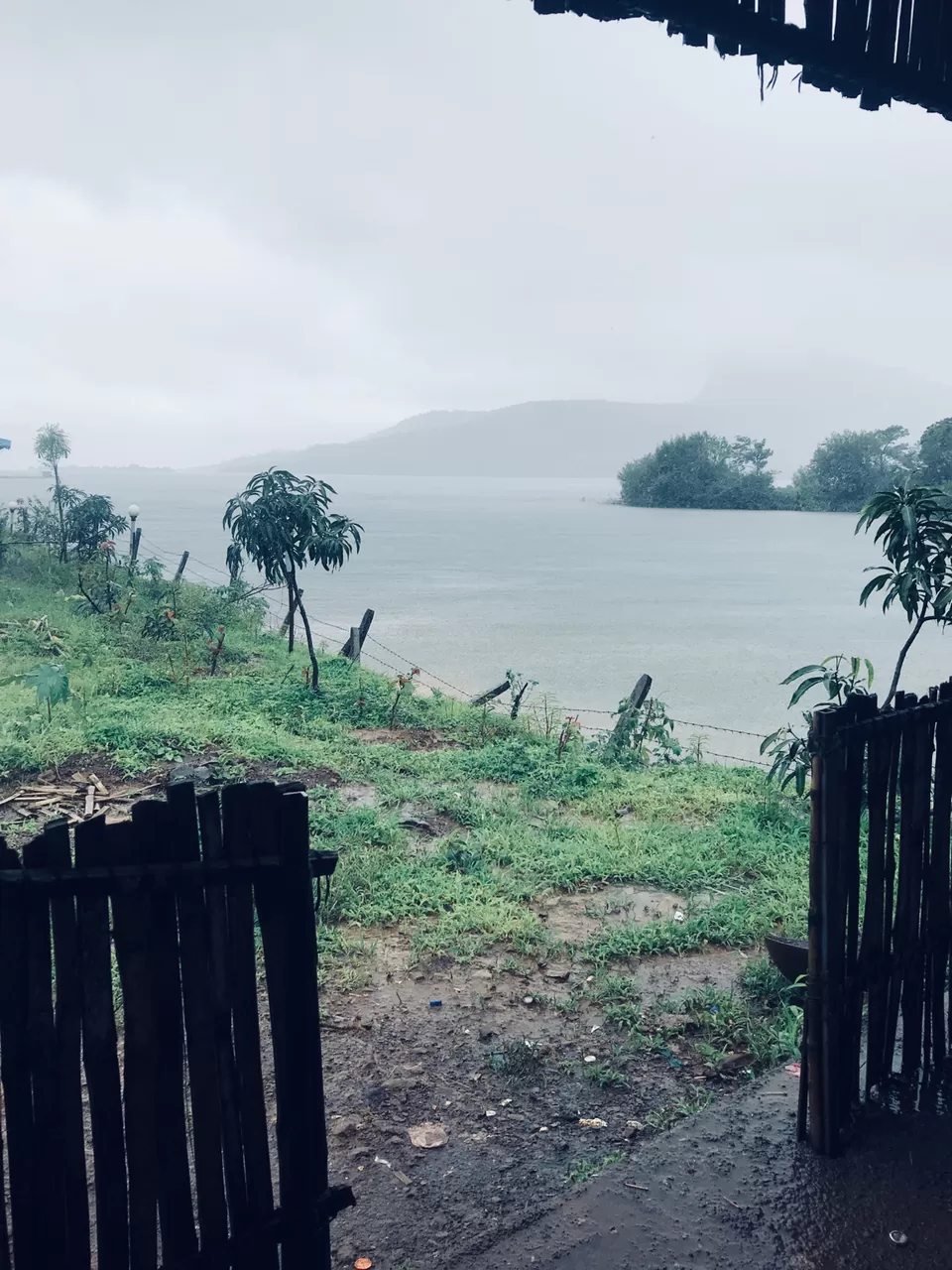 Pawna lake is an artificial lake which came into existence after the construction of the Pawna Dam and now it hosts as tourist spot. The lake is a popular picnic and leisure spot making it a delight to those who want to spend time in the lap of nature. Monsoons are the best time to visit the lake as yoh can enjoy a pleasant weather. A plethora of activities and experiences await your presence at this pristine destination. It's an experience one must not miss.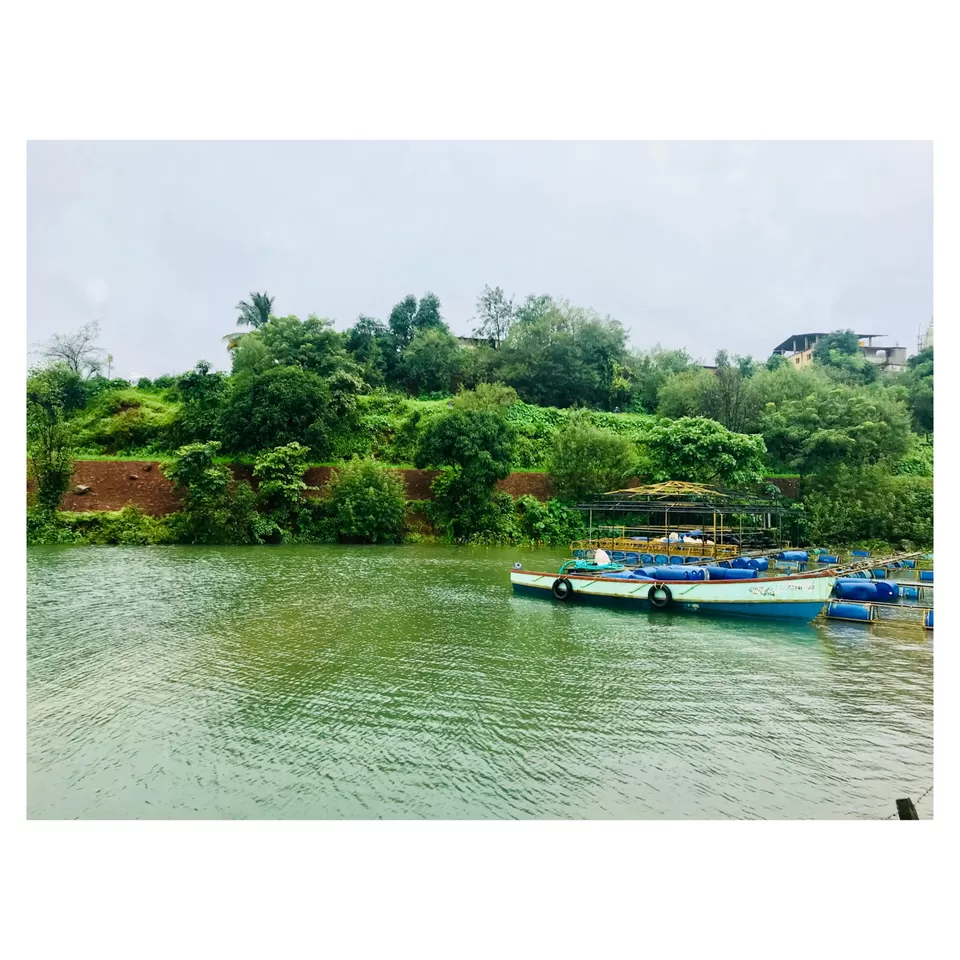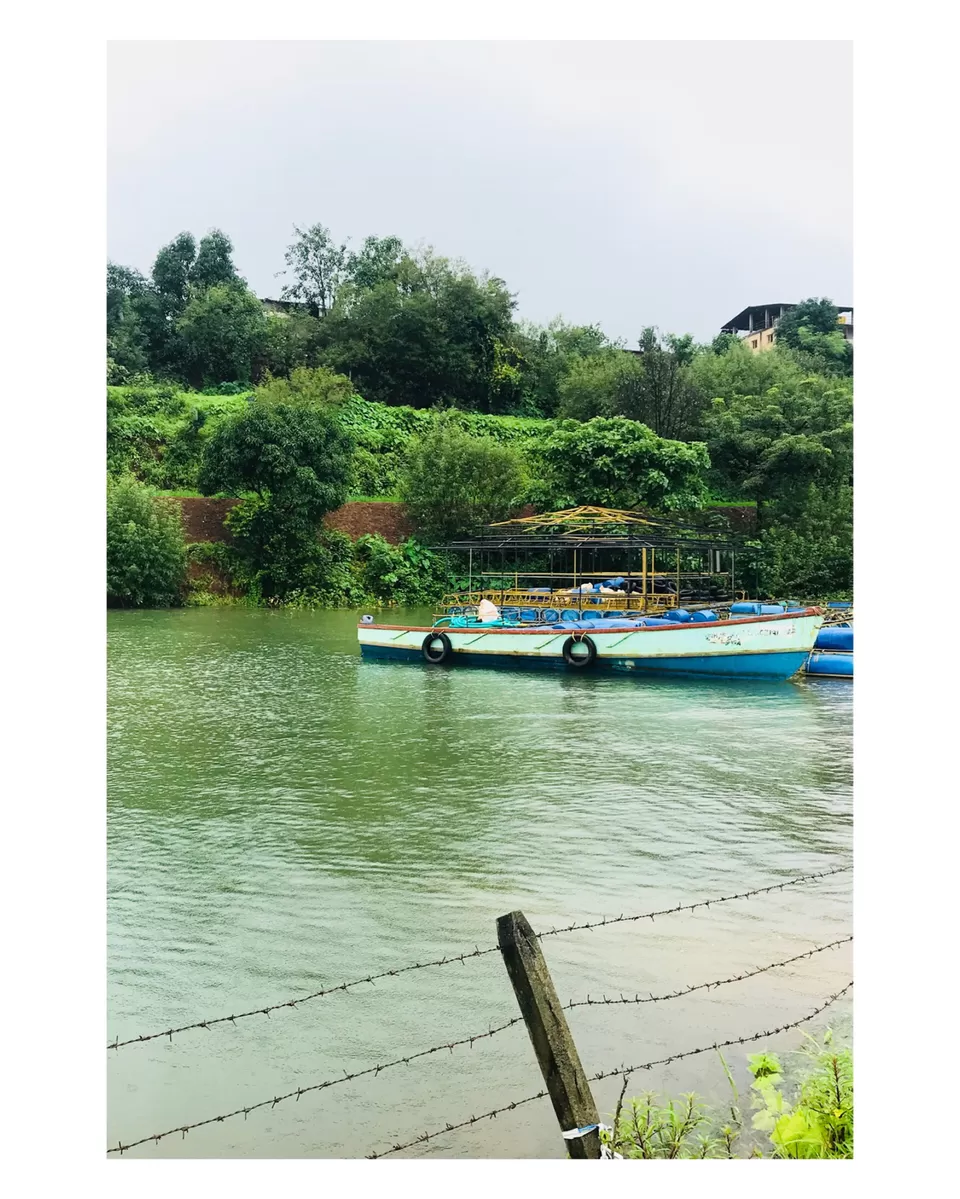 Let me tell you my experience of my trip to Pawna Lake. My friends and I decided to go on this road trip based on recommendation from other friends. We were very excited and packed up a nice picnic basket, bedsheets, etc. little did we know that the rains would spoil our picnic plans. But no that wouldn't get our spirits down. The difficult part was to find a nice spot with shelter where we could sit and relax. After taking 2 rounds in the car alongside the lake we finally found this place where they had these bamboo huts and we had to pay a fee to get in. So we went in there sat in these huts, drank tea and enjoyed the rains.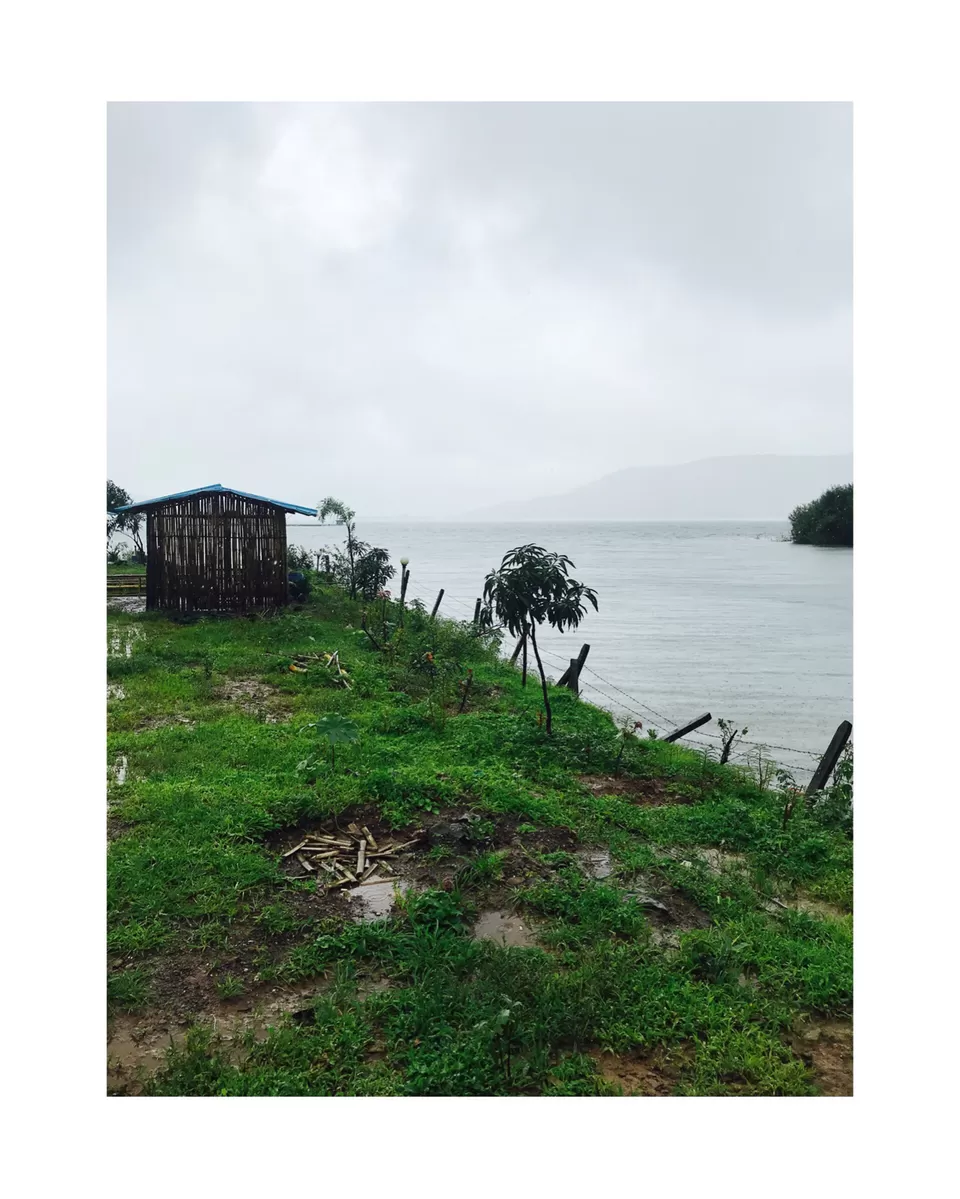 Road Trip is a perfect plan but when the destination is as beautiful as Pawna lake, the trip just gets better. The cool breeze makes you want to stay there longer and longer. I had a great time sitting by the lakeside, sipping tea, watching people come and go and jumping in the mud puddles.