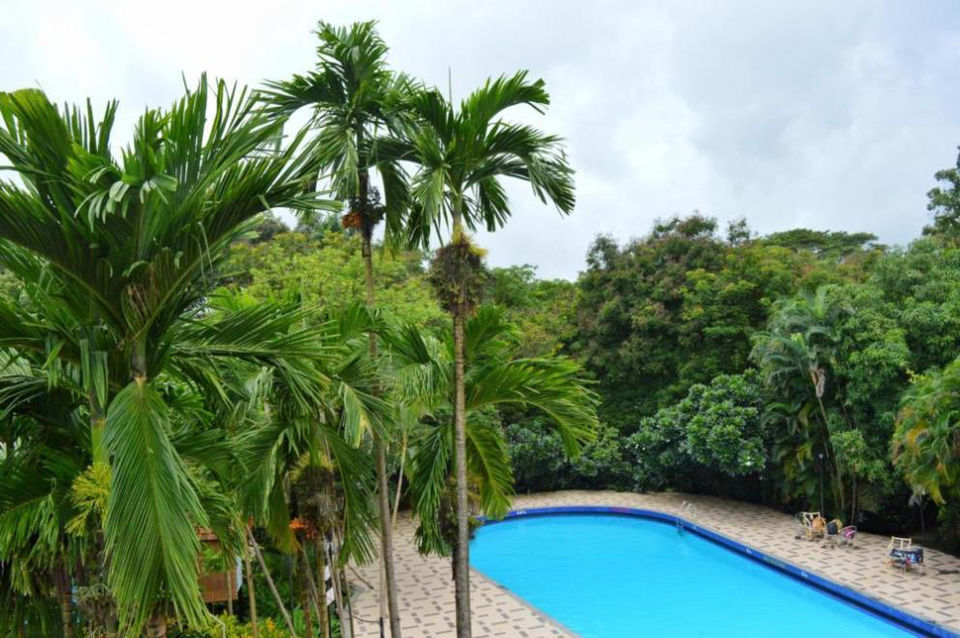 Sometimes unpremeditated break from the mundane city life can be a rejuvenating experience for you and your loved ones. One of the biggest challenges that we are facing is extricating oneself from the over demanding family and work life.
Deciding on where to go, what to do in your break is also a task in itself whether to go on a one-day trip, go to an amusement park with kids, go for some water activities or just to spend some leisure time by yourself with your loved ones. I have found answers to all your confusions while you decide to go on for a short break.
The Silent Hills Resort situated on the banks of the Vaitarna river lets you experience all of your holiday choices in its arena. The resort serves its guests with two options like :
One Day Picnic :-
One day picnic that goes on till the evening time which includes breakfast buffet, lunch buffet and high tea with snacks. During this one day picnic you can enjoy the property that includes the water park, play area for a small amusement park for the kids, rain dance with some DJ arrangement. The resort management provides good resting space along with lockers to keep your belongings and hygienic washrooms and changing rooms for their one day picnic guests so that you are rest assured about your valuables and personal needs.
Although this resort serves only pure veg food to their guests, you do not have to be disappointed or skeptical because they undoubtedly serve the best vegetarian food to their guests and do not compromise on the quality and the taste aspect. I can say this because, I myself have experienced it on my visit to the resort.
In- house Guests Stay - Rooms :-
Silent Hills Resort has 3 categories of rooms for their guests who want to extend their stay beyond one day picnic. The 3 categories of rooms are:
Deluxe Room
Super Deluxe Room
Suite Room
The Unique Selling Point of these rooms are that their balconies open to the beautiful Vaitarna River which gives you a spell bounded scenic view of the resort and its premises. The stillness and the calmness of the Vaitarna river will instil a sense of peace within you which will be your most cherished moment of the holiday.
The Vaitarna Restaurant in the Silent Hills Resort is exclusively for their in-house guests which serve some amazing vegetarian delicacies that are finger licking good. My little tip would be to take suggestions from the restaurant staff that will guide you in selecting and deciding your food order.
The Vaitarna Restaurant also comprises of a mini bar which can be enjoyed while you leisure around. The restaurant overlooks the Vaitarna river which is a great deal of "Food with a View"
The room service is also very prompt and swift. So, if you wish to enjoy food in the comfort of your room then that also makes for a good idea. The food is presented in a professional setup that adds onto its deliciousness making it more appealing and mouth-watering.
Activities for in-house guests
>Boating
>Gym and Jacuzzi
>Indoor Games
>You do not have to worry about the one day picnic guests invading your privacy because the rooms are located at quiet a distant area from where the one day picnic guests are entertained.
>All the rooms are priced very reasonably and the service that they provide is equally worth all the money that you spend.
>Silent Hill Resorts in its premises has two huge party/ conference halls that can be booked to host corporate meetings/ conferences, family get together, birthday and anniversary parties, wedding or reception parties etc.
>All the rooms are priced very reasonably and the services that they offer to their guests is equally worth all the money that you spend.
>Hence Silent Hill Resorts is an all-inclusive holiday spot that makes for a memorable holiday destination.
>Silent Hills Resort is situated in Manor in the Palghar district which is about a 2 hour drive from the
suburbs of Mumbai City that makes it an ideally accessible weekend getaway.