Did you know, only 90 km from Mumbai lies Maharashtra's best-kept secret? If you love lush green surroundings and nature, this place is the perfect escape from the concrete jungle. It is just around the banks of Vaitarna river and is spread across 150 acres amidst chickoo trees, mango trees and guava trees, along with some cinnamon and curry leaf plants to add to the lush and greenery of the resort.
Ideal for:
This place is perfect for that forever pending group holiday, be it a small group or a big group of 13-14 people. It is also a great place for couples to unwind.
About the property: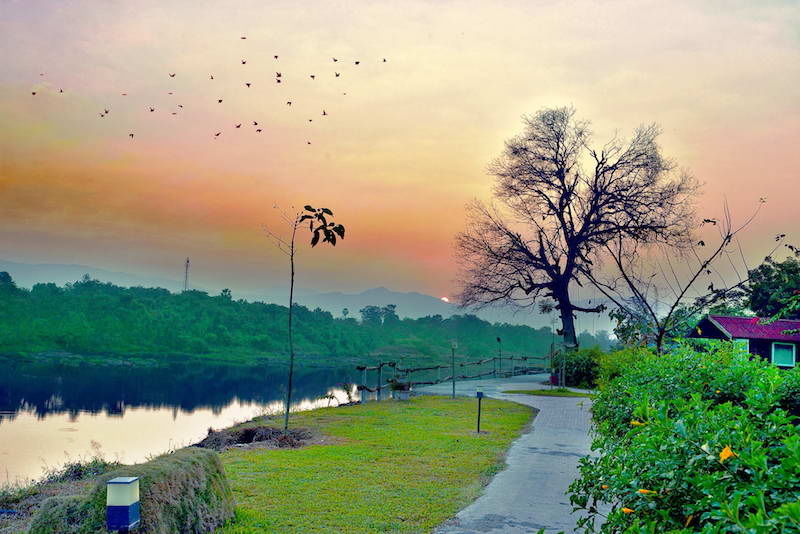 This luxury resort in Wada, Maharashtra, is a perfect luxury getaway for tourists. Every detail of the resort has been crafted carefully to bring out the perfect mix of the warmth of home and the pleasure of luxury. Anchaviyo resort has taken measures to preserve the nature and the greenery of the resort. The folks at Anchaviyo follow the policy of re-use and recycle and you will come across quirky recycled elements made out of cargo shipment boxes to old tyres for décor and furniture.
They also have an in-built solar unit which provides approximately 1000 KWH units/day to the entire property. In order to ensure that there is no pollution, the guests are escorted in e-rickshaws as well as e-cycles, they also have in-house organic farming for plants and vegetables such as maize, okra, passion fruit among others. Whether you want to just sit back and enjoy some outdoor activities, or simply pamper yourself, go there and get lost in the lap of nature.
Accommodation: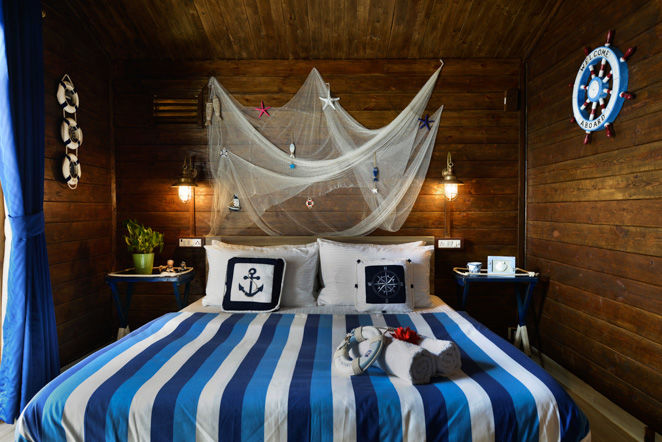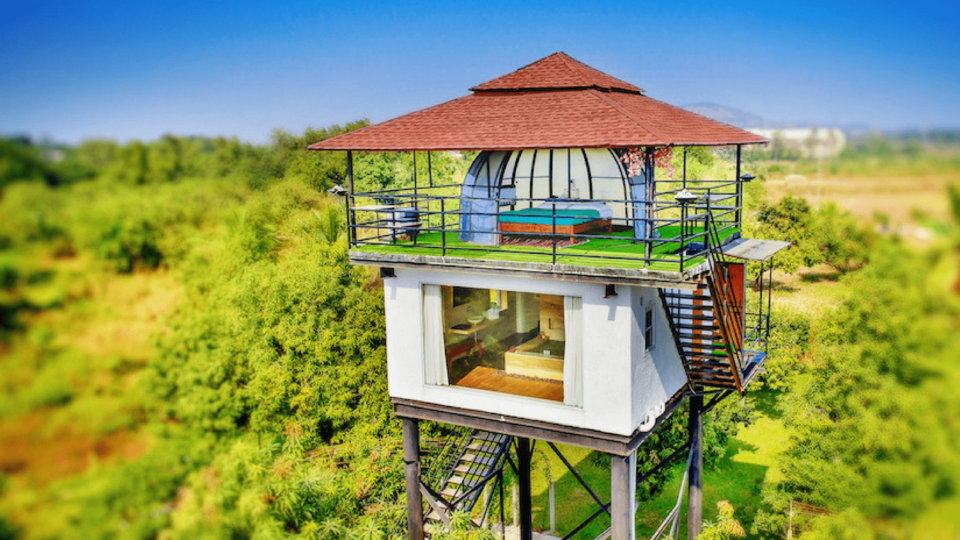 Every room in this resort has been aesthetically designed keeping in mind different type of people. These categories ensure that there is something to suit the needs, taste and budget of everyone. In the category of historic rooms, there is Royal Elephant Room, Heritage Camel Room, Victorian Horse Room and Sacred Cow Room. The rooms are airy and spacious and can accommodate anywhere between two and 13 people.
The next category is the chalets which have high ceilings, brightly coloured chandeliers and offer breathtaking views of the waterfalls. These chalets are perfect for couples who are looking to get lost in nature. One of my personal favourites is the Log Cabin which has Cyclist's Cabin, Captain's Cabin, Rancher's Cabin and the Traveller Cabin. The unique feature is that all of these rooms have an element of quirk and reflects what a room should look like for a traveller or a captain. The Mudhouse has earthy tones and a rustic charm to it. It uses age-old techniques and materials such as cow dung to layer the walls and wood and hay for the roofs. Traditional warli art adorns their walls. The last one is Igloo- a peaceful adobe in the sky. French windows and beautiful views of Vaitarna river make it picture perfect. Igloos are not suitable for infants, children and expectant mothers.
Food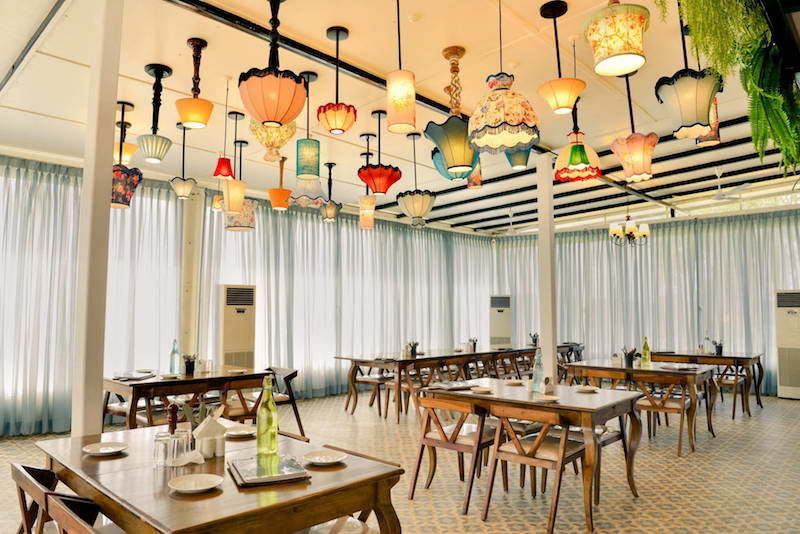 The all-vegetarian restaurant at Anchaviyo offers you the chance to dine under bright skies while tasting the cuisine specialities. The resort is purely vegetarian but they do serve eggs. Jain food is also available on request. If you are looking to make your getaway a little more romantic, head to Gazebo, which is a unique dining experience. The setting is perfect with dinner served in Balinese hut. Advance booking is required for Gazebo dining.
Activities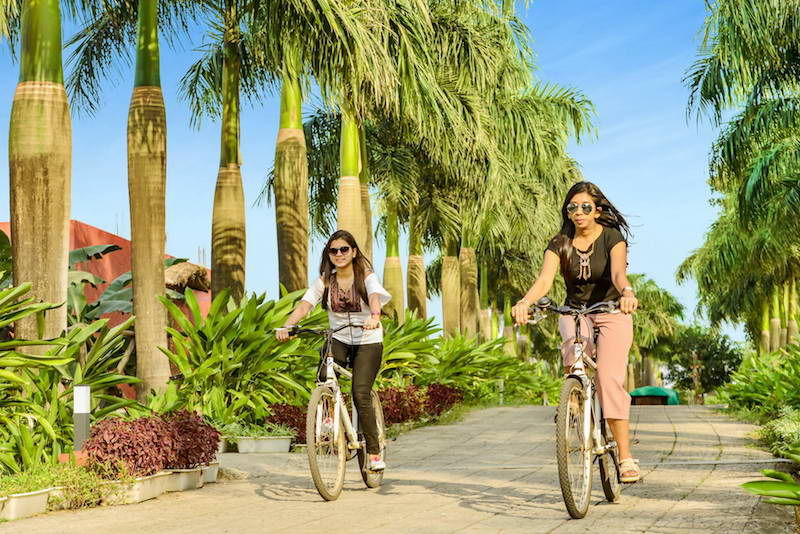 There are a lot of activities around Anchaviyo for everyone. For the adventurous soul, we have cycling, kayaking and ATV riding as well. If you don't feel like stepping out, you can spend some time with your kids and family in our activity room, over a game of table tennis, pool, chess or even Play Station. If you feel like taking a dip, you have a pool at your service!
Cost
The accommodation starts at Rs 9,000 and goes up till Rs 28,000 per night for two adults depending upon the category of room you choose. Rates are inclusive of breakfast and all other activities like cycling trails in the resort, swimming and other indoor and outdoor games are complimentary. Stay up to five years of age is complimentary.
Best Time to Visit
To make your experience as rich and beautiful as possible, visit between November and February. Humidity starts rising from March onwards.
What to do around the Property
The approximate driving distance between Wada and Ganeshpuri is 32 km. It takes 38 minutes to travel from Wada to Ganeshpuri. This place is home to Swami Nityanand Ashram for yoga and meditation. Ganeshpuri has one of the oldest temples and is also famous for its natural hot water springs.
The Vajreshwari temple is located on a hillock. The grand temple is the best thing about this town. Just a kilometre ahead to Vajreshwari temple are the kunds on the river bank of Tansa. It is the mysterious hot spring here that really makes it unique and is believed to have medicinal value for skin diseases.
How to Reach
By Air: The nearest airport is Chhatrapati Shivaji Airport in Mumbai which is almost 97 km from the resort. It takes approximately two hours to get to the resort.
By Rail: The nearest railway station is Thane which is 58 km from the resort. Take a taxi from there.
By Road: You can take a direct taxi from Mumbai or take a day-train from Mumbai to Igatpuri or Dahanu or Bordi and further take a cab to Wada.
So pack your bags for a great adventure and lovely memories. Do you know of some hidden gem, please share your story here.
Check out Tripoto's Youtube Channel for some interesting videos.
Get travel inspiration from us daily! Save and send a message at 9599147110 on Whatsapp to start.
Frequent searches leading to this page:-
weekend getaways near maharashtra, weekend getaways around maharashtra, best weekend getaways in maharashtra, weekend getaways from maharashtra, weekend getaways in maharashtra, romantic getaways in maharashtra