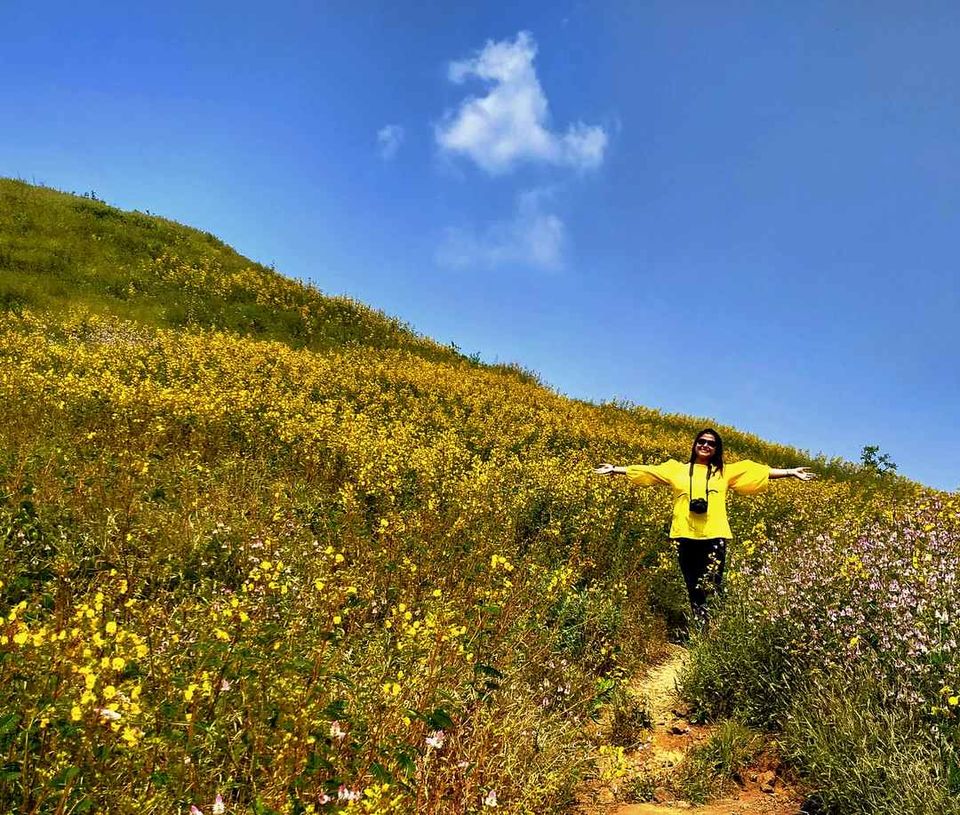 I love flowers. In all colours, in all shapes, in all sizes, in all genres. No matter where they carry their beautiful existence, in a perfectly manicured garden or over the stretches of mountains or by the river bank or hidden in some wild shrubs around an unnoticed corner. The vibrance, the charm always heal my scars. The colourful radiation comforts my burning heartache.I always surrender to the 'Flower Power'.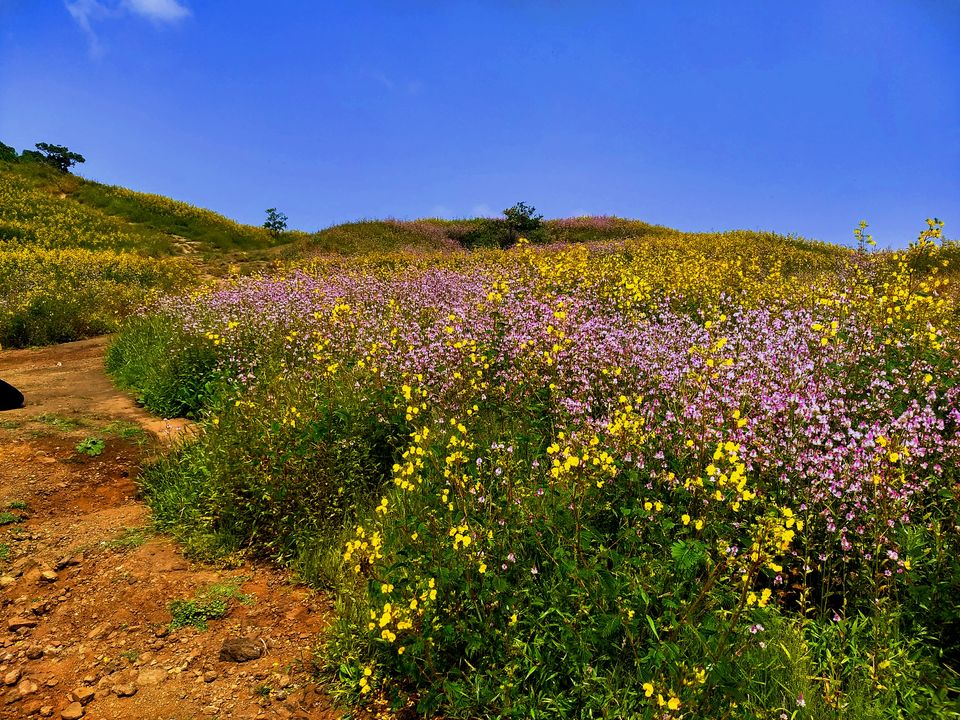 Credit: Saheli Bera
Mostly all flower lovers strive to visit the enchanting valley of flower in Uttarakhand at least once in their lifetime. Every year from June to October this placid lap of Himalaya gets flooded with non stop flow of trekkers, nature lovers and travel enthusiasts. But I believe, most of you would second me unapologetically; nothing spoils the magic of a scenically beautiful place like rush of unruly tourists does. But last monsoon I explored a hidden gem in Lonavala. The Western Ghat of Maharashtra possesses its own valley of flower that can compete the same of Uttarakhand in every bit. No, it's not Kaas Plateau.
So before unfolding the secret, let me summarise some basic tips.
How to Reach Lonavala:
By Air: The nearest airport from Lonavala is Lohegaon airport in Pune, just 53 Km away from this hill station. The other option is Mumbai airport which is 63 Km away from Lonavala.
By Train: Lonavala (LNL) is well connected to all major cities in India through train route.
By Road: If you are fan of impromptu road trip, you must plan for this picturesque journey to Lonavala from Pune or Mumbai. There is sufficient bus services are available for this journey that costs in the range 250-1000 INR/-. Or else you can hire private cab to reach Lonavala. The price may vary but you should go for a smart negotiation before booking.
Mark your Calendar: Though many suggest the Monsoon season, June-August to visit Lonavala and Khandala. As monsoon rain makes the mountain slopes fresh and green. The rolling layers of grey clouds would definitely save you from the beating sun. But I would advise schedule your trip in early to mid September. Firstly, because you can ditch the crowd of tourists flocking from Mumbai, Pune and surroundings for weekend escape. Secondly, Lonavala and Khandala are home to some amazing trekking trails with spectacular view at the top. Heavy rain often makes the trekking paths slippery, dirty and sometimes way too dangerous. From early to mid September the temperature remains pleasant with occasional rain shower and the valley remains adorned with full blooming. The scenic beauty of Sahyadri Ghat won't diminish even slightly.
I started from Mumbai around 12 pm and reached Lonavala in the afternoon. When I was nearing this hill station, it was impossible to get my eyes off the majestic green Western ghat with its unique table top structure on both sides of roads. It was undoubtedly the most picturesque road trips I have ever had.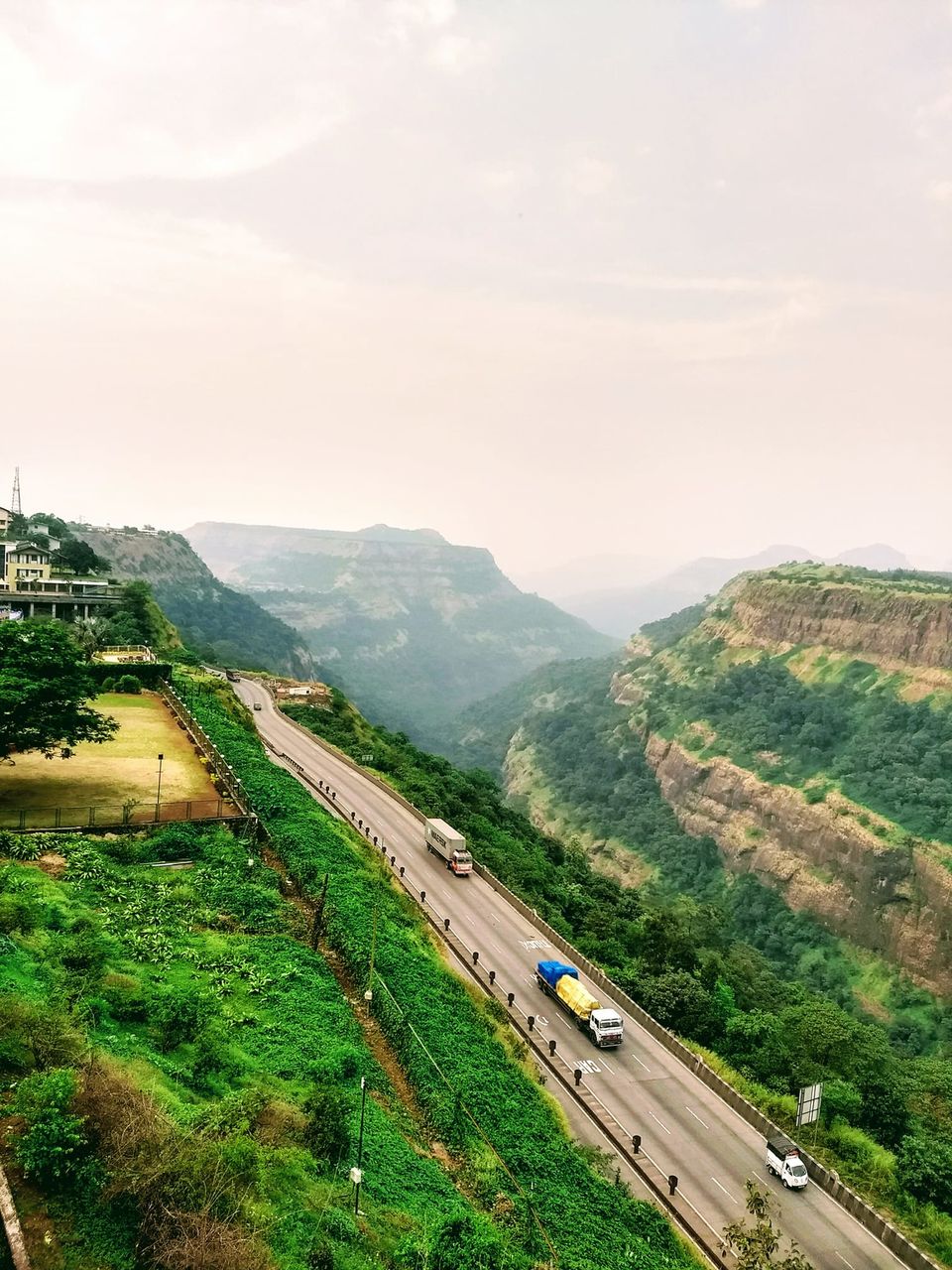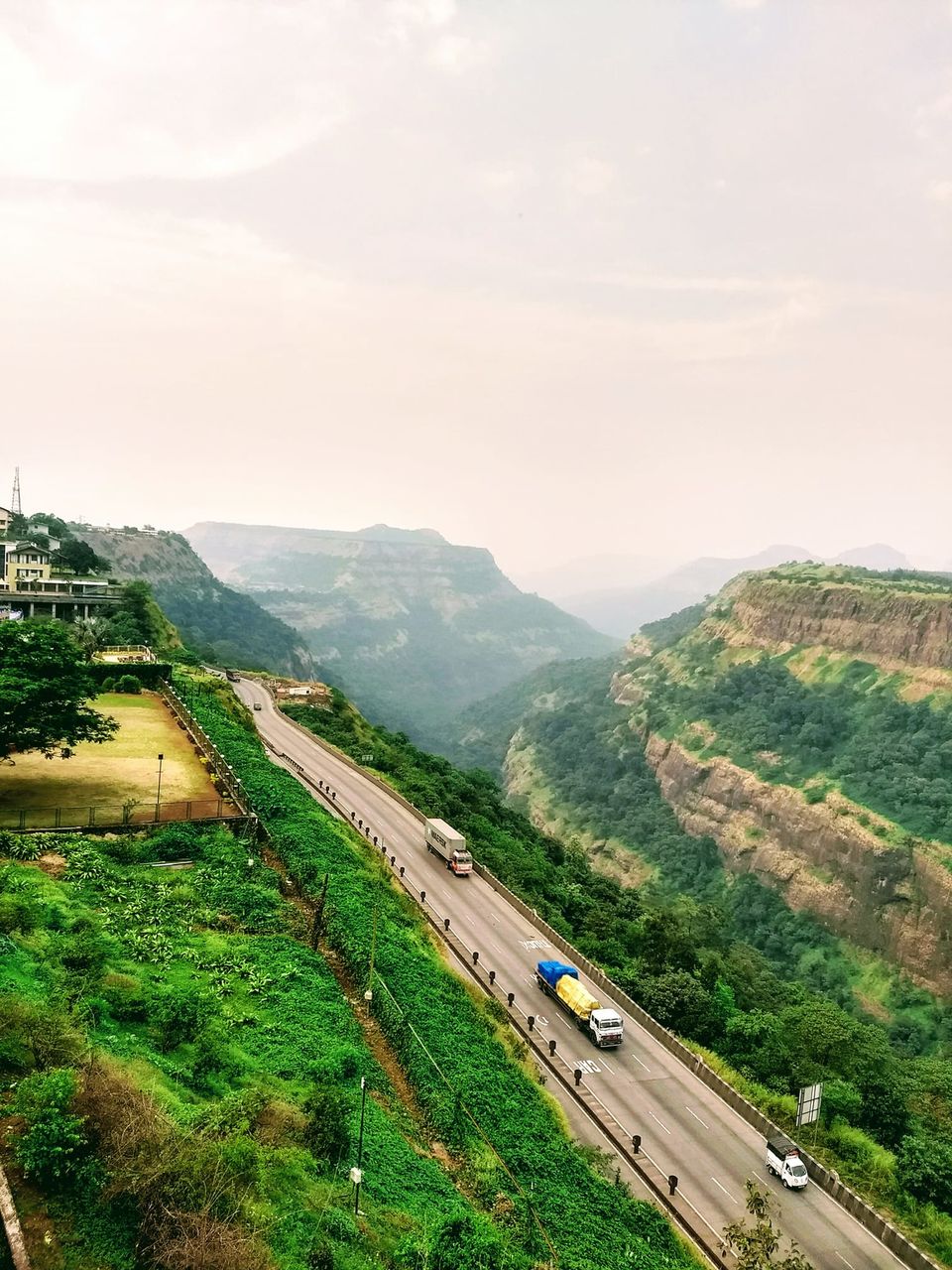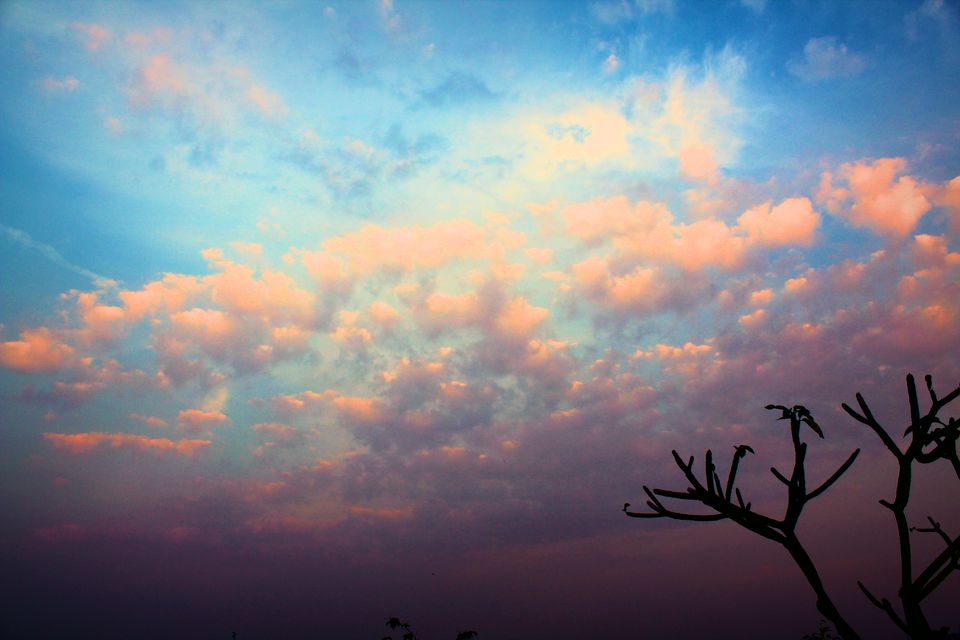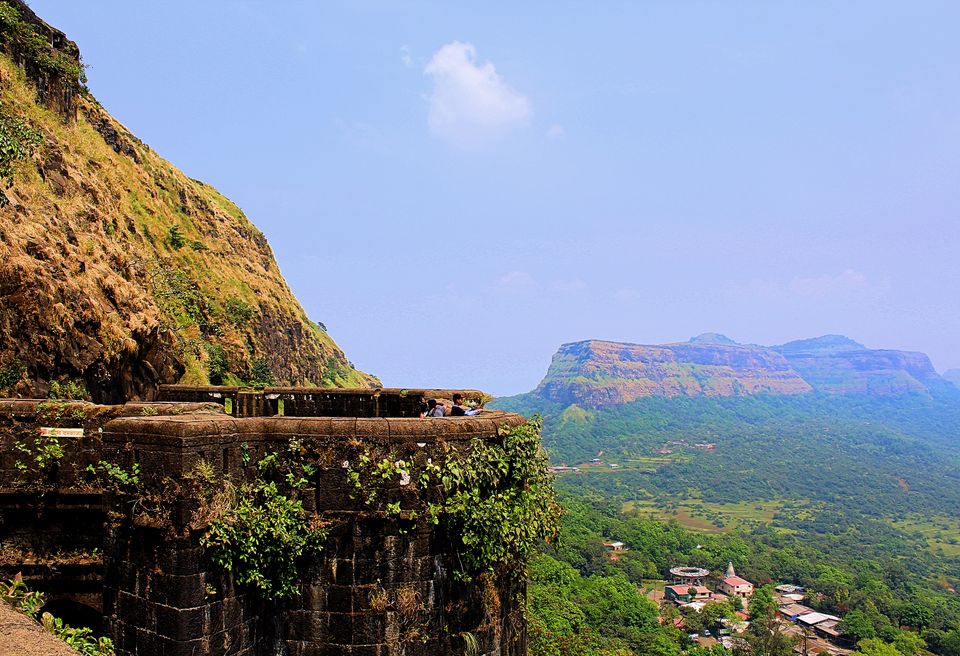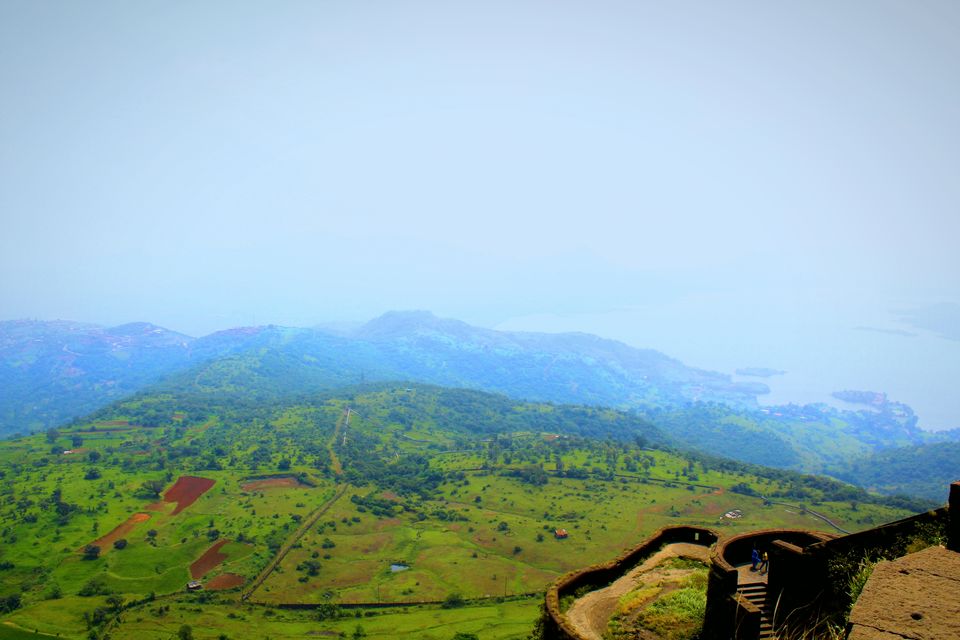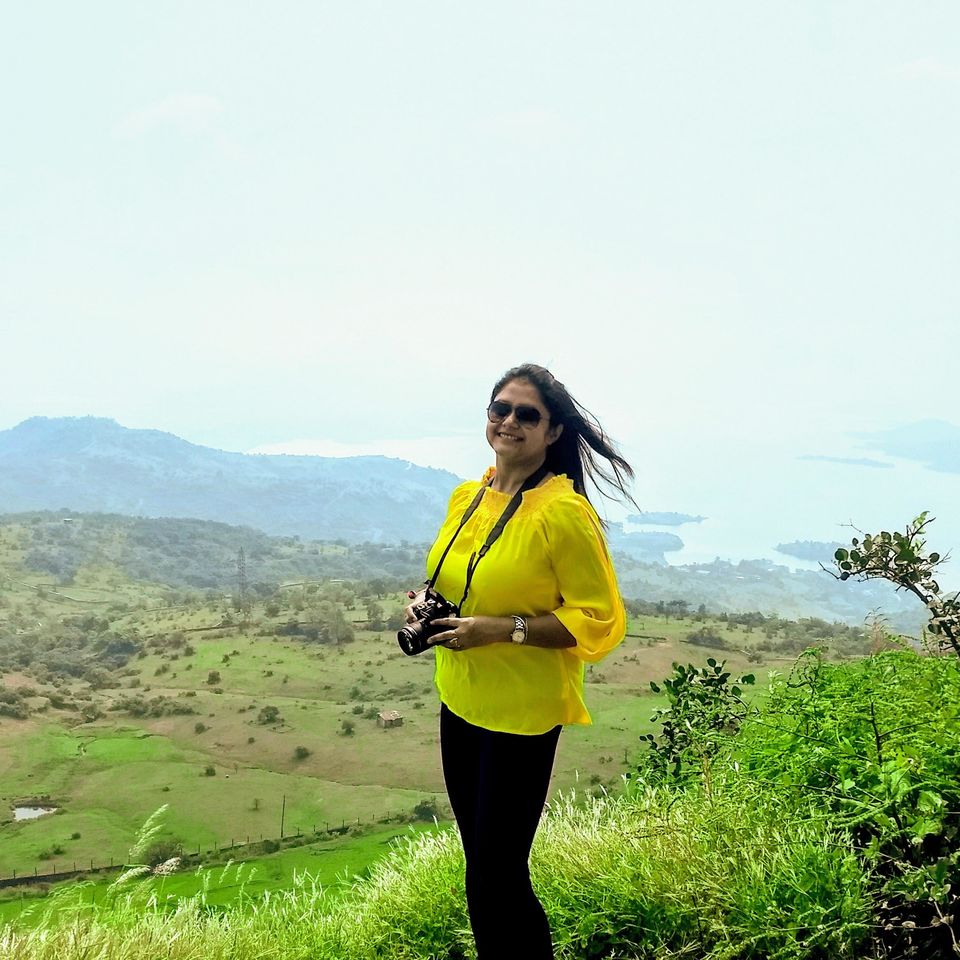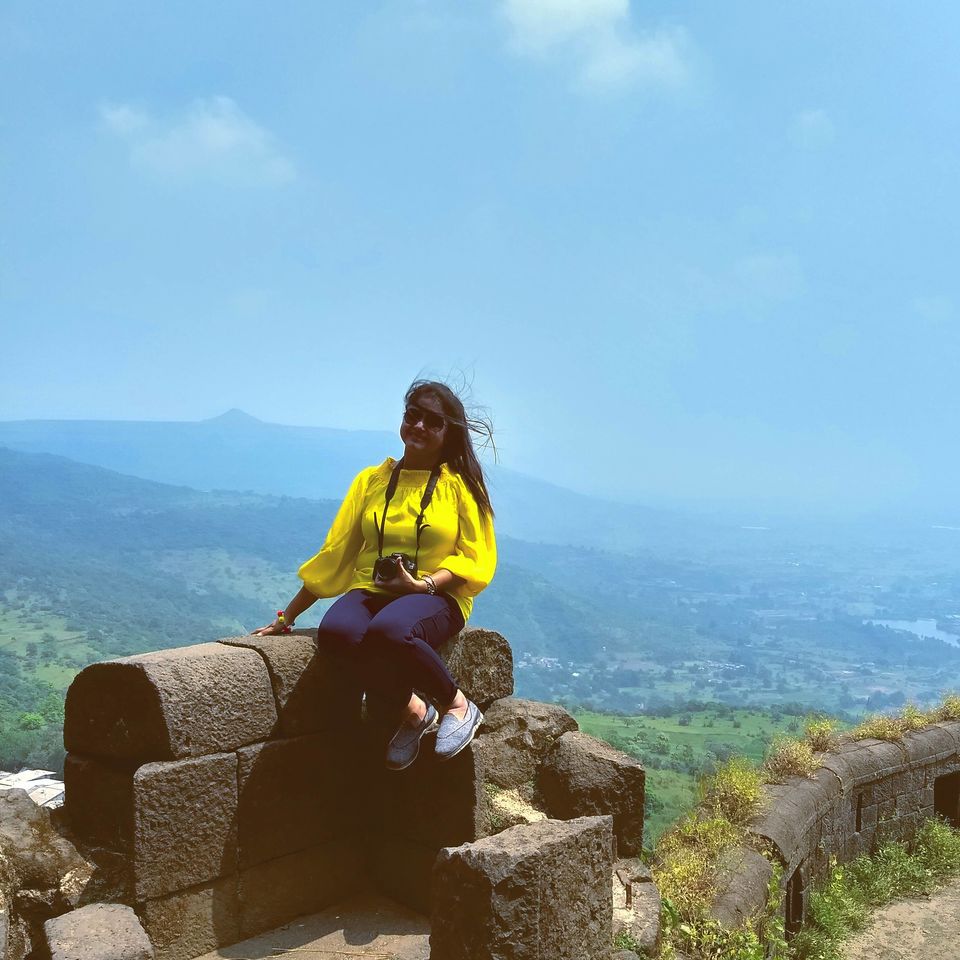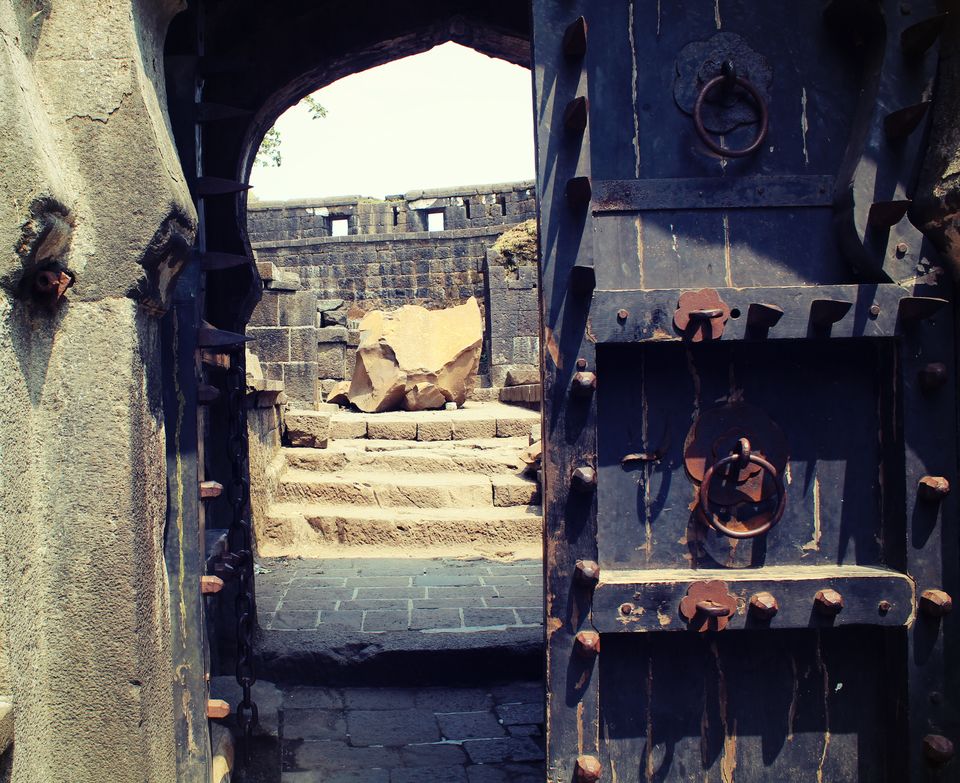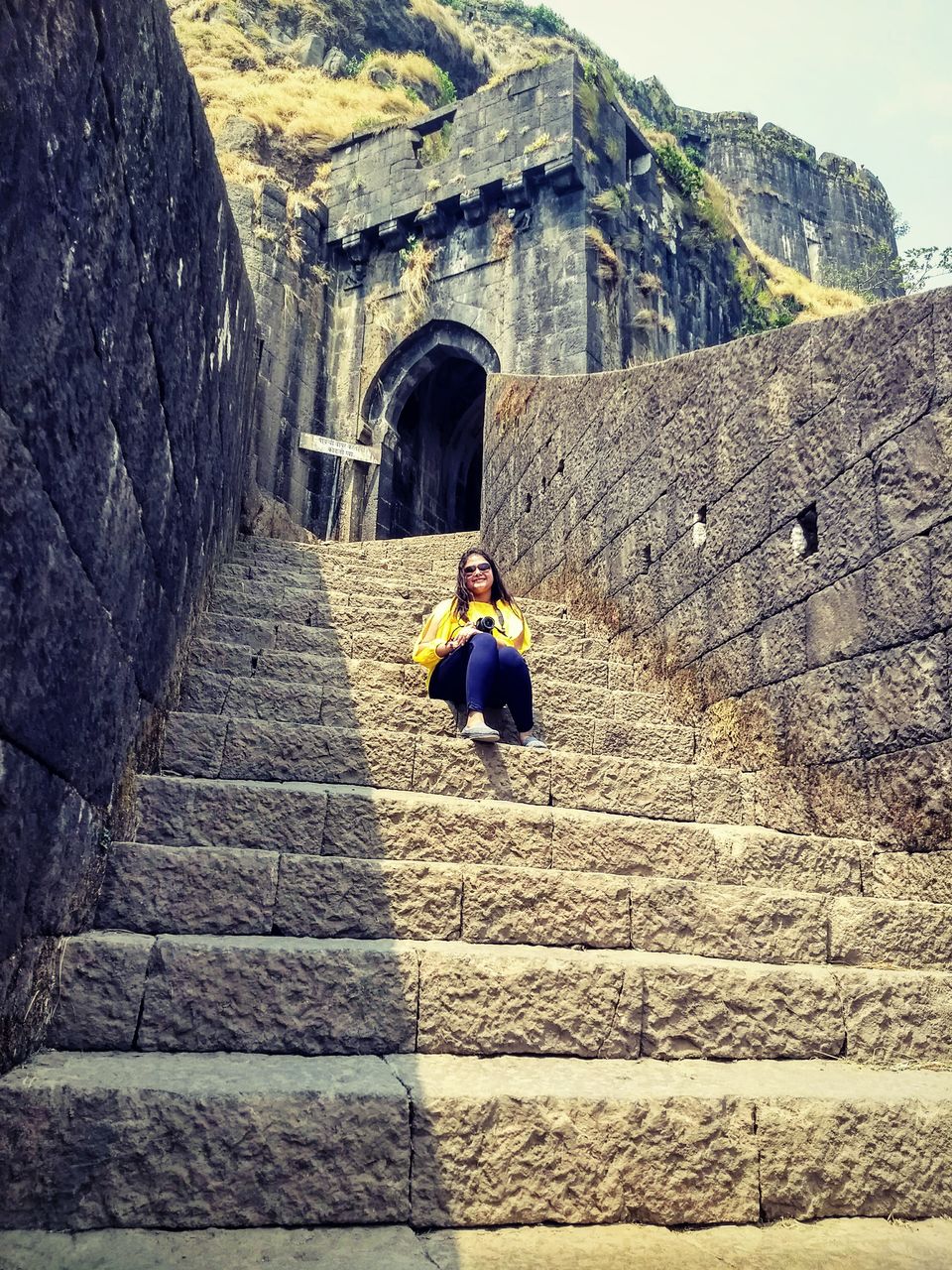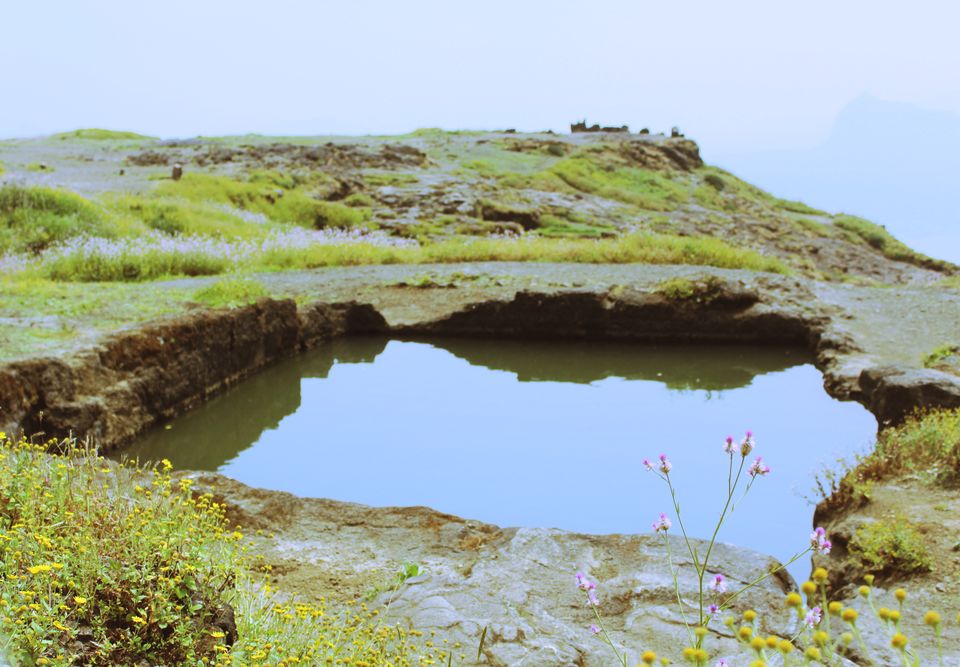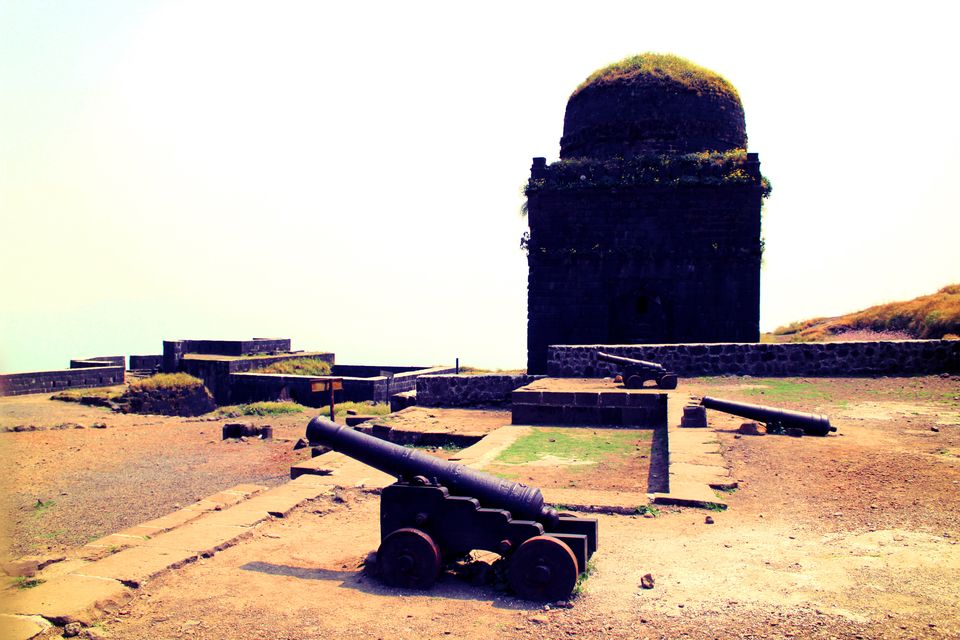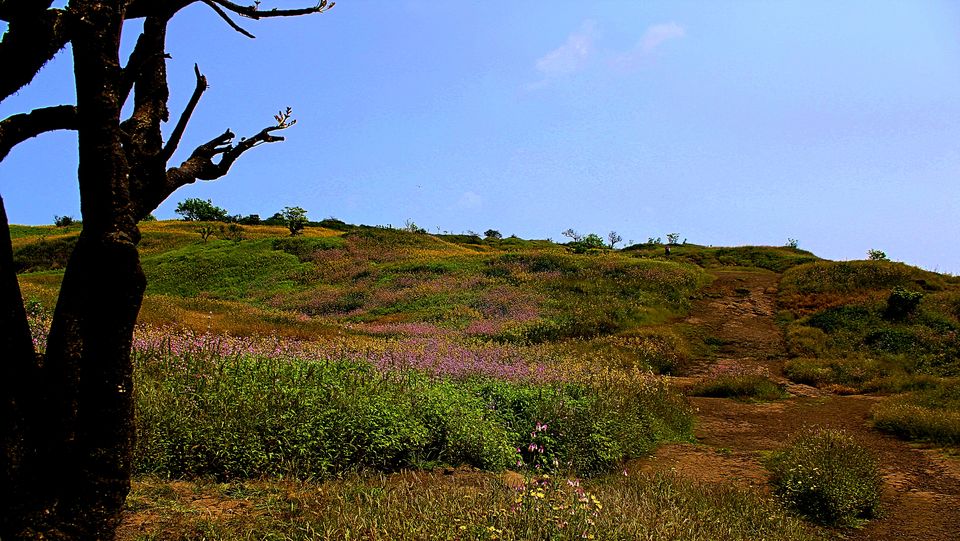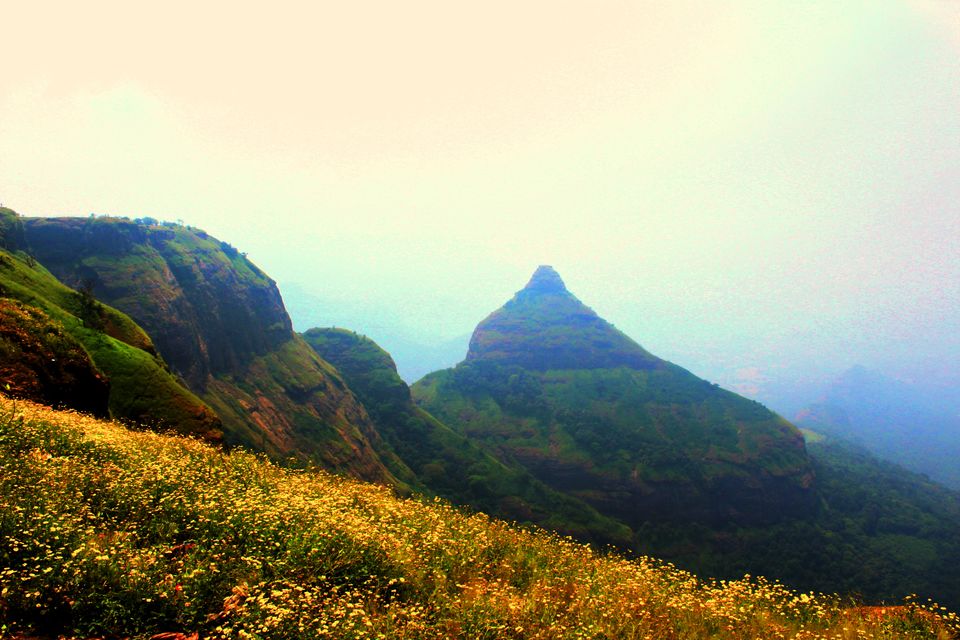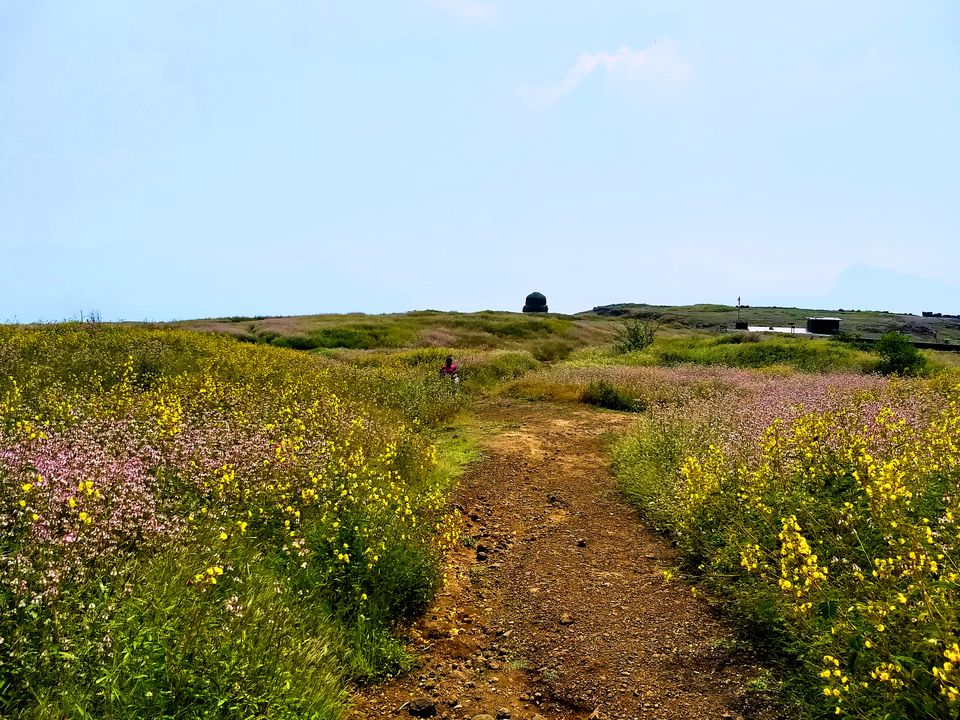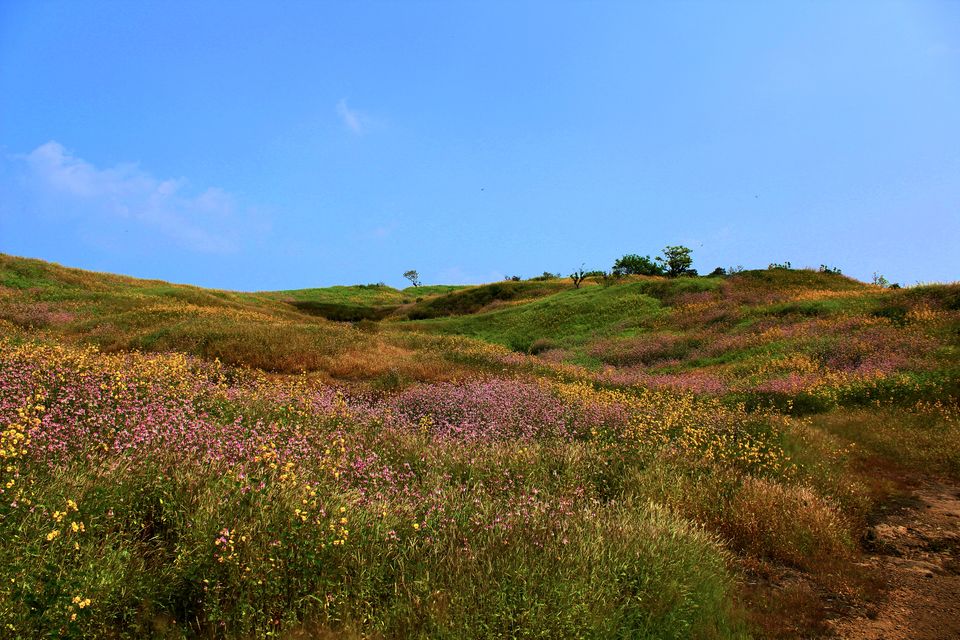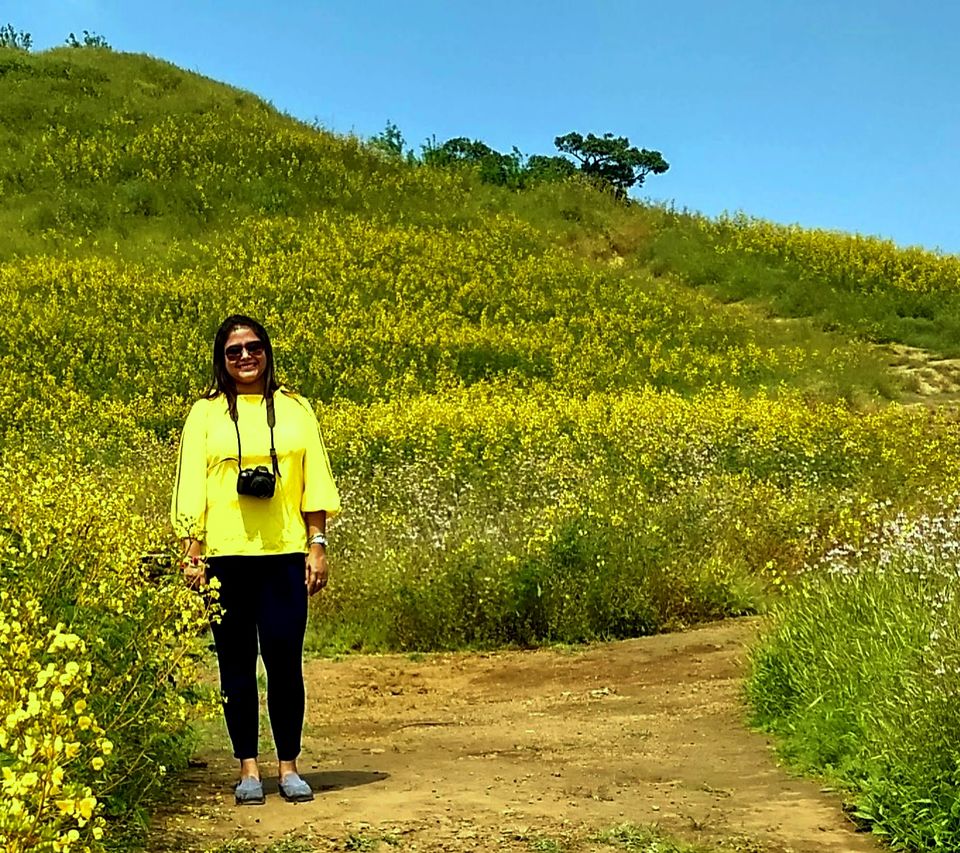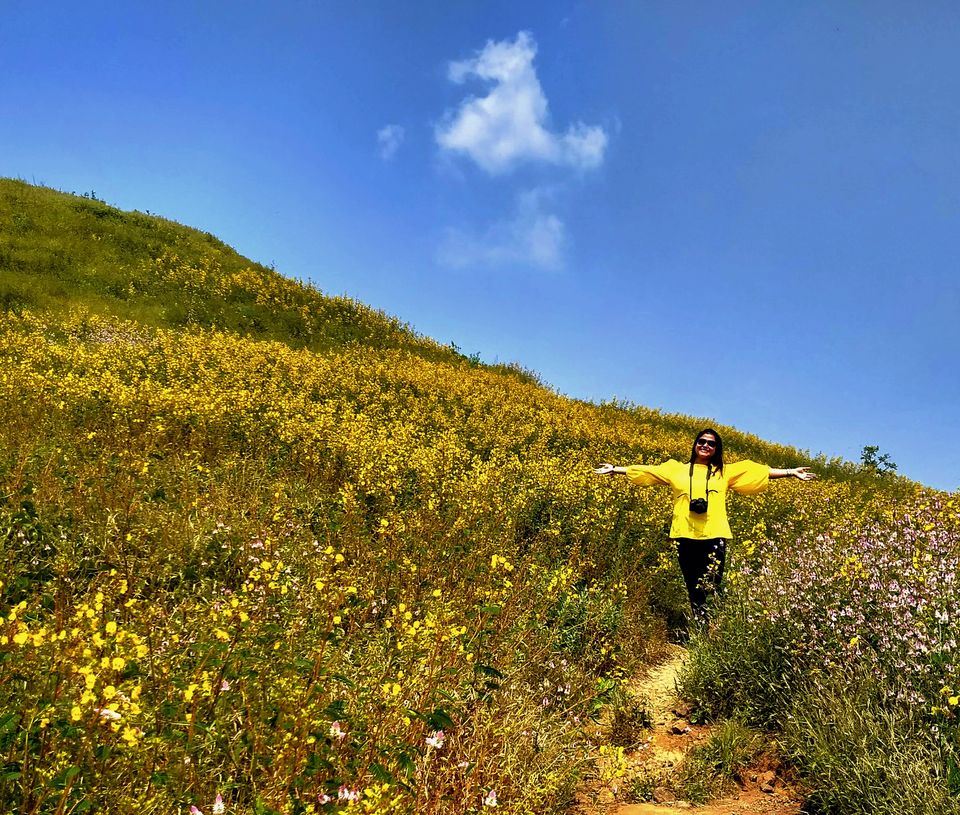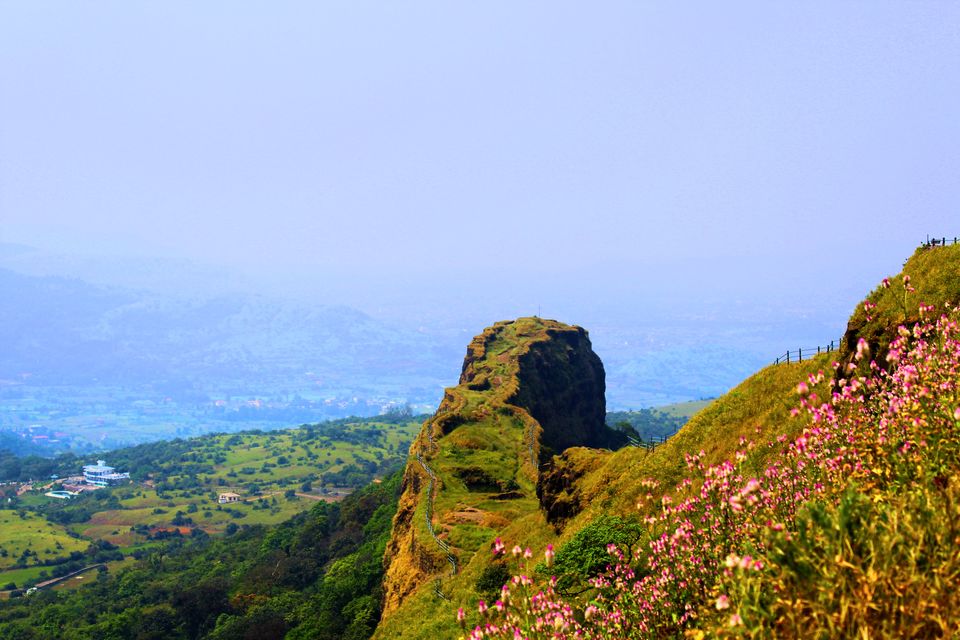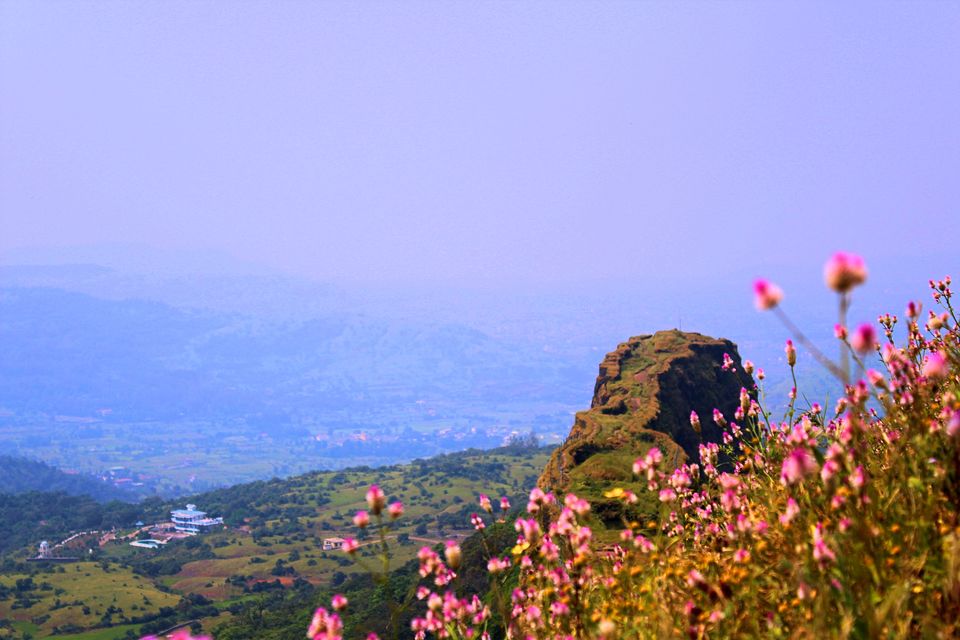 Credit: Saheli Bera
After checking into my hotel, I rushed for sun set photography. Though the sun was clocked behind the monsoon cloud but the orange-pink tint of dusk made it 'A beauty to behold'. As the sun yawned behind the horizon and darkness spread across the land, I calmed my enthusiasm down and decided to finish the day with sumptuous buffet dinner and a long good night sleep. The next day I have to dedicate a large share of my life to flowers; God's most beautiful creation.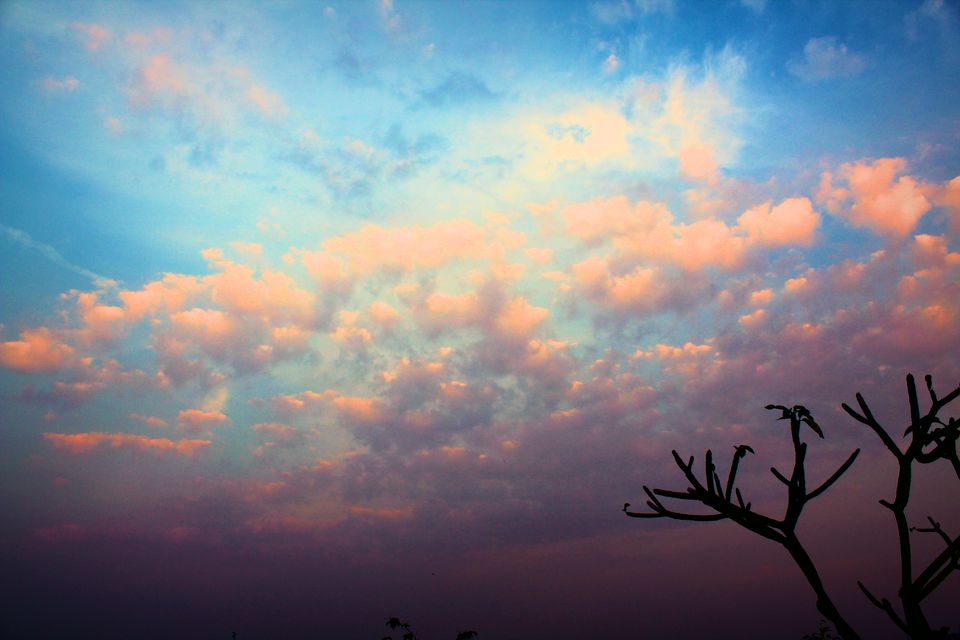 Credit: Saheli Bera
Let me clarify one point before I start penning down my magical experience at Valley of Flower at Lonavala. There's no sightseeing spot is there in Lonavala with the name 'Valley of Flower'. The name was coined by me, a mad anthophile. To reach this heavenly place you have to go to Lohagad fort. Lohagad (Iron fort) is one of the many historical hill forts in Maharashtra state. Apart from nature lover it is a perfect place for history geek,hikers and photoshoot. Over a long period of time this fort was occupied by different dynasties. It rises to an elevation of 1033 meter above sea level.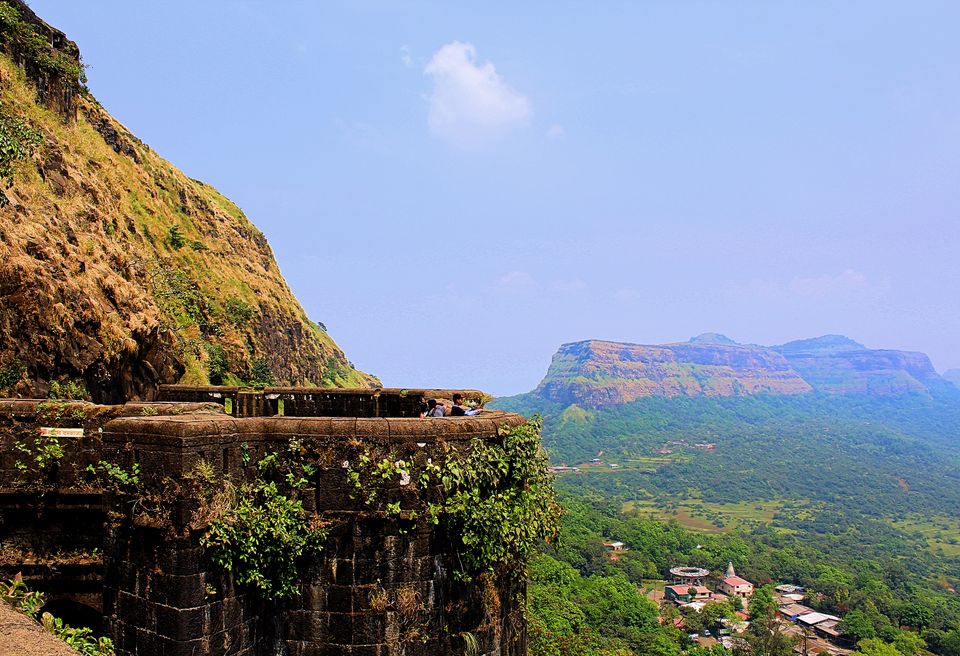 Credit: Saheli Bera
There are more than one routes to Lohagad fort. The simplest and fastest way is to drive up to the base village. A three hours trek from the base village will take you to the ocean of flowers at the top. The other option is to start the trek from Bhaje village. A 5-6 Km walk leads to Gaumukh Khand. A right turn from here directs towards the Visapur fort. After crossing Visapur fort, one needs to continue walking to left to reach Lohagad.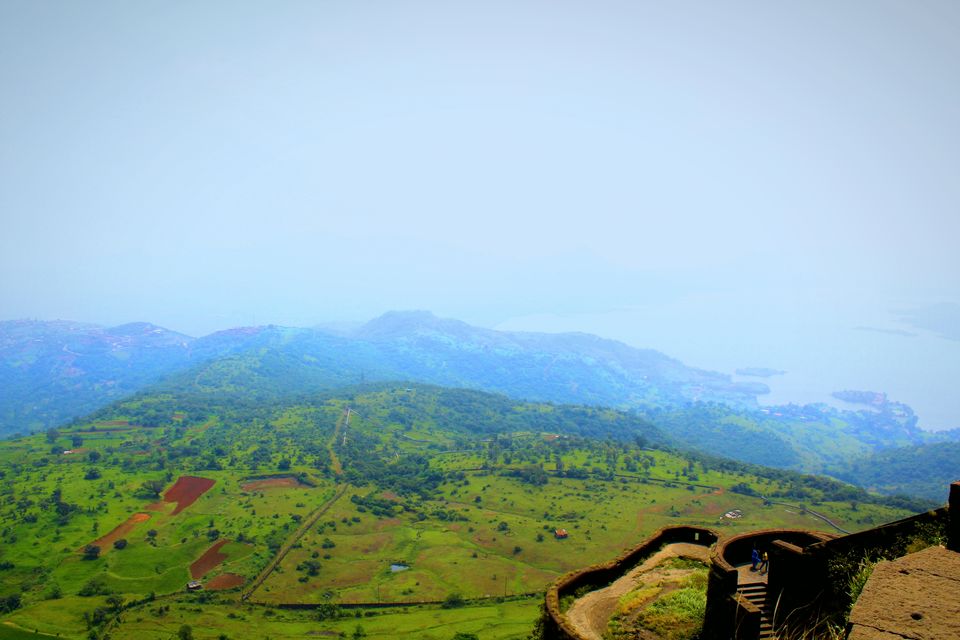 Credit: Saheli Bera
There are mix opinion among tourists about the difficulty level of Lohagad fort. It's entirely depends on your fitness level. I found it to be moderately difficult. Approximately five hundred stairs have to be climbed to reach the top. Initially at the bottom, the stairs are well maintained and broad. But on reaching halfway the stairs are uneven, broken, narrow and with high rise.
After every few steps you have to pause for a moment to cherish the breathtaking picture perfect view of green valley at the bottom.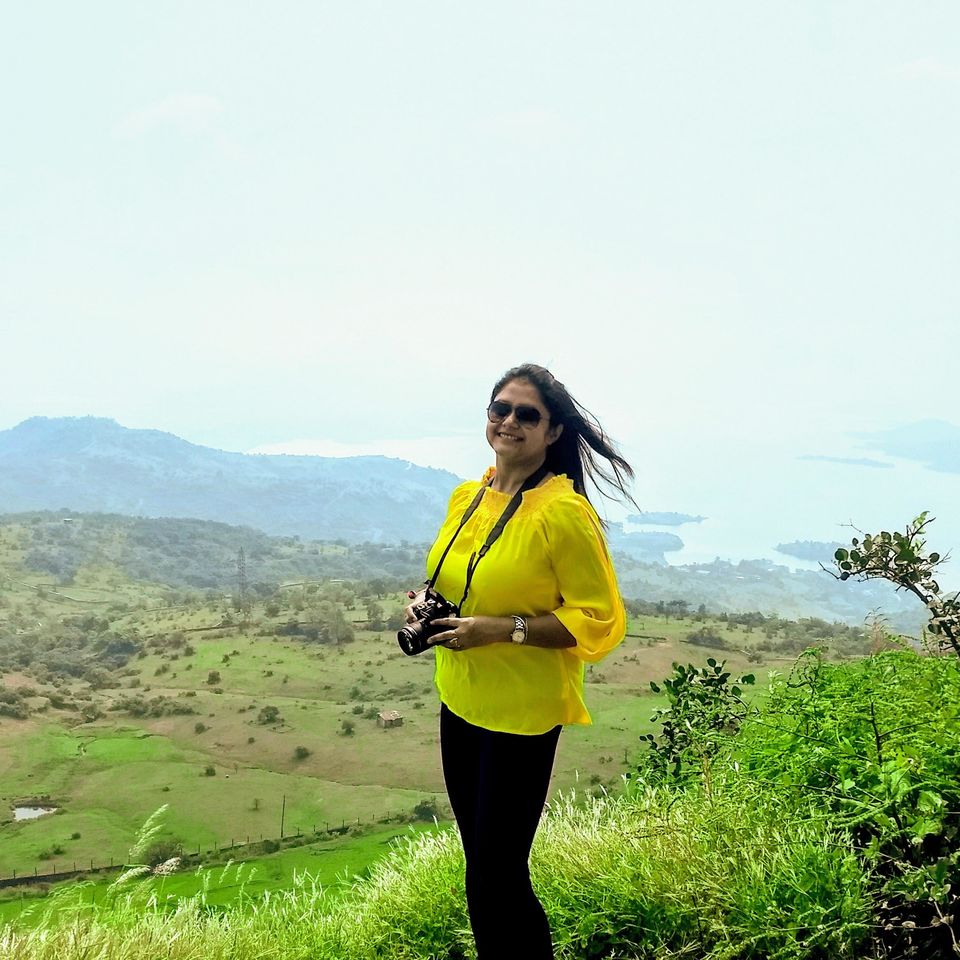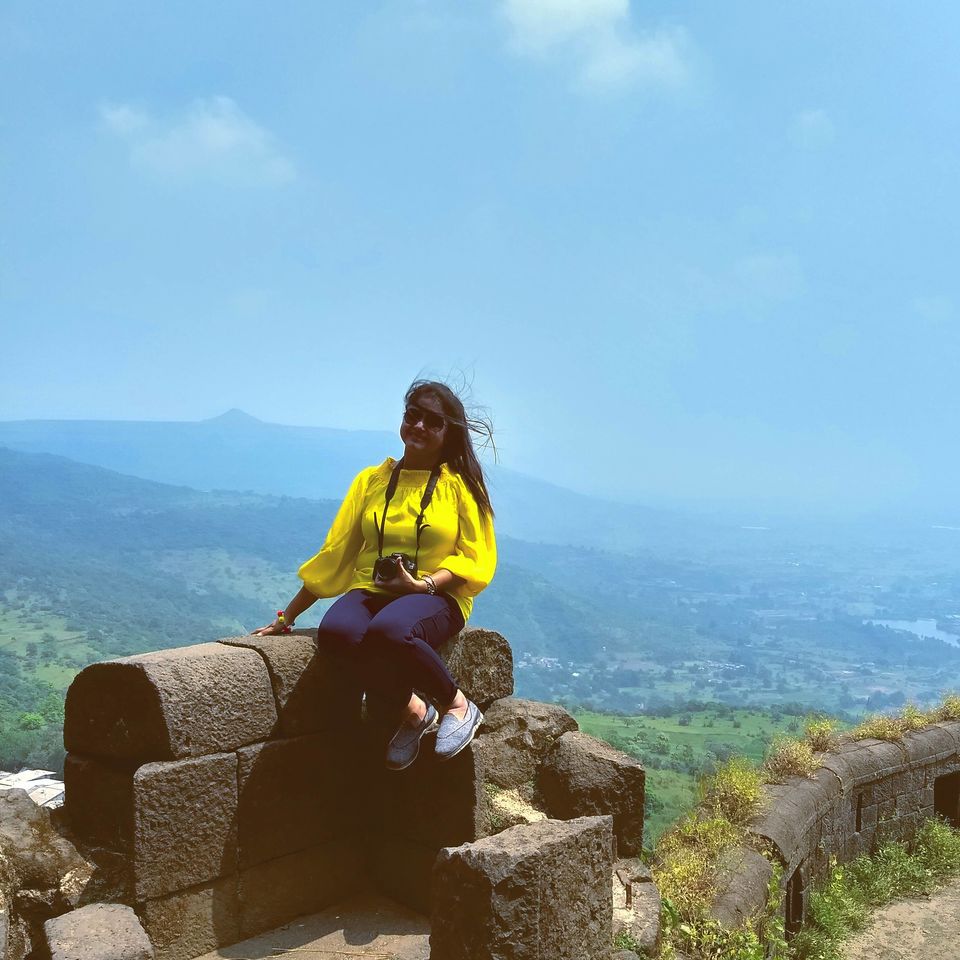 Credit: Saheli Bera
You have to cross four historically important, ancient doors; the first one is ' Ganesh Darwaja', secondly 'Narayan Darwaja' , the third one is 'Hanuman Darwaja; and the last one 'Maha Darwaja'. Among these four doors the Hanuman Darwaja is the most ancient one.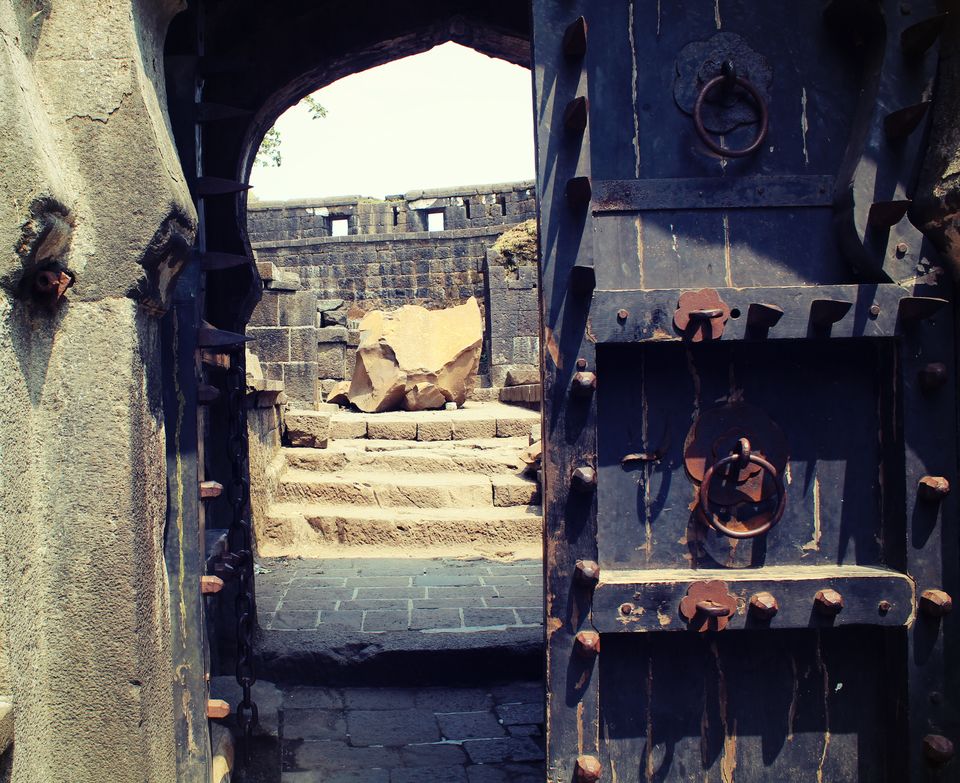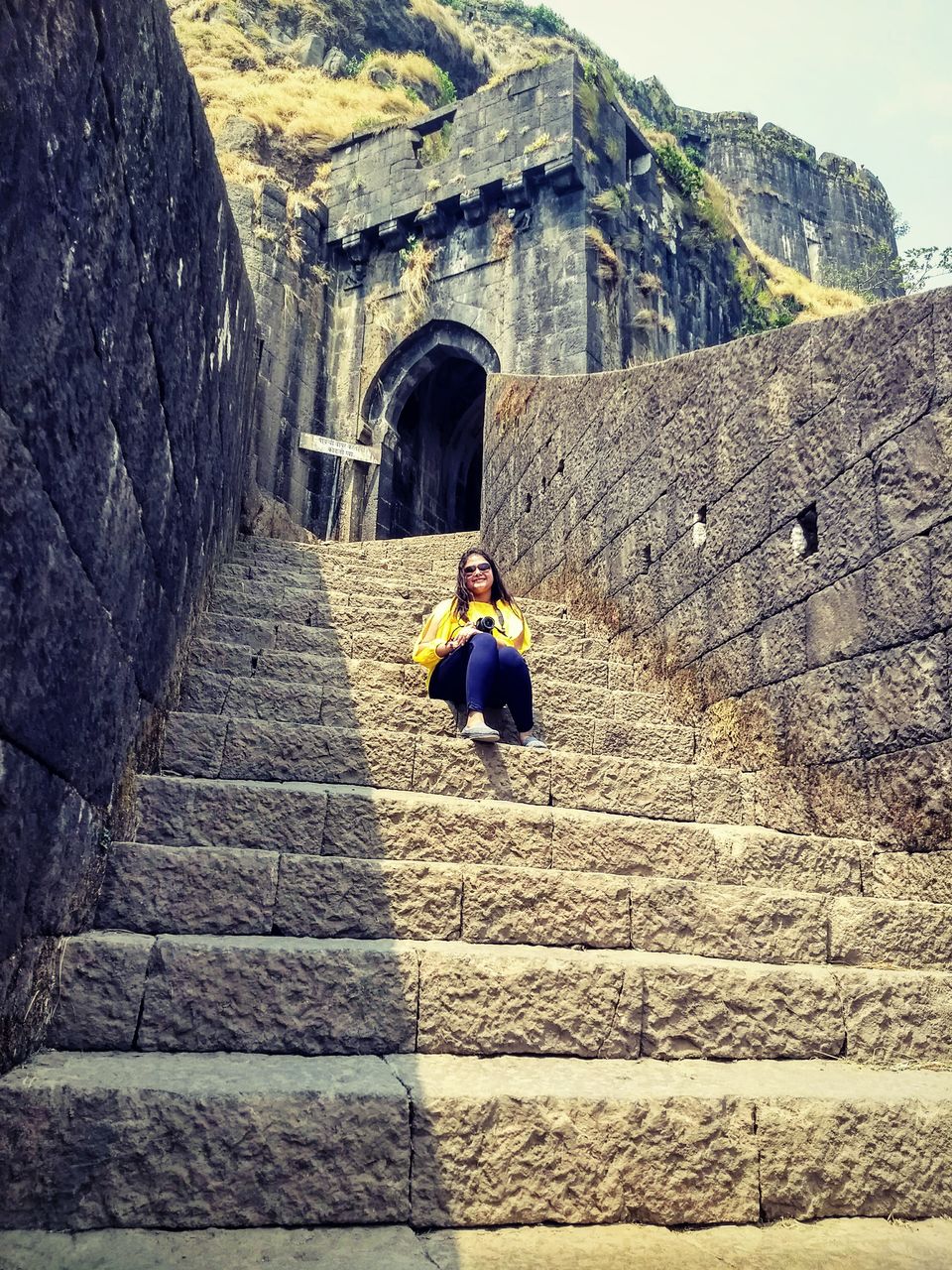 Credit: Saheli Bera
After climbing the the steep stairs,I reached atop. I found few water reservoirs, one shiva temple, Muslim burial sites and cannons there.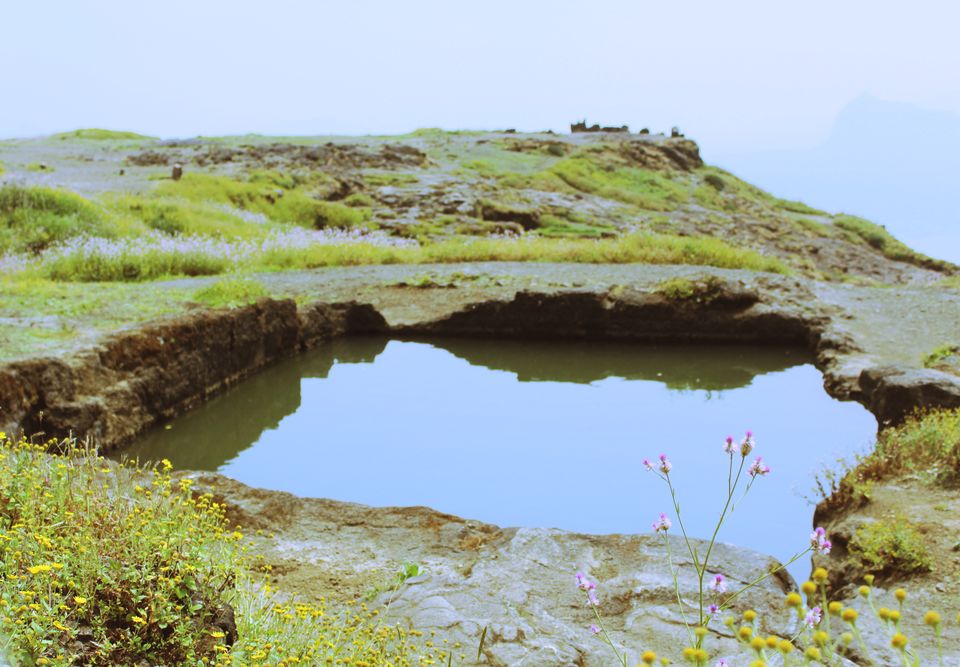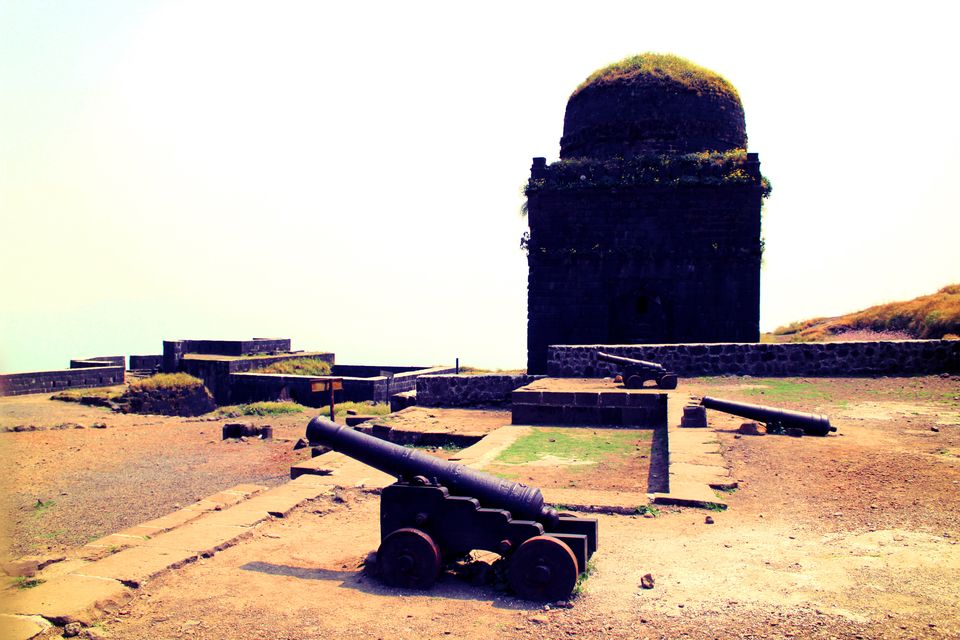 Credit: Saheli Bera
How idiotically I was living in a delusion that India's Valley of Flowers exclusively belongs to Uttarakhand. This green little canvas, dotted with pink and yellow blooms is still beyond the tourist's commercial radar. Mother Nature secretly performed her colorful magic on the mountains and kept it hidden in the lap of Sahyadri ghat. Though I have no clue, how such exceptionally beautiful place has safeguarded itself from filth, litter and unmanageable tourists. I could spot hardly 8-9 visitors on my hiking way. But the best part was when I reached this valley there was not a single soul around me. The dancing flowers, the mountain breeze making waves in vast colourful meadow and painted blue sky were only few hosts to greet me a warm welcome in this fairyland.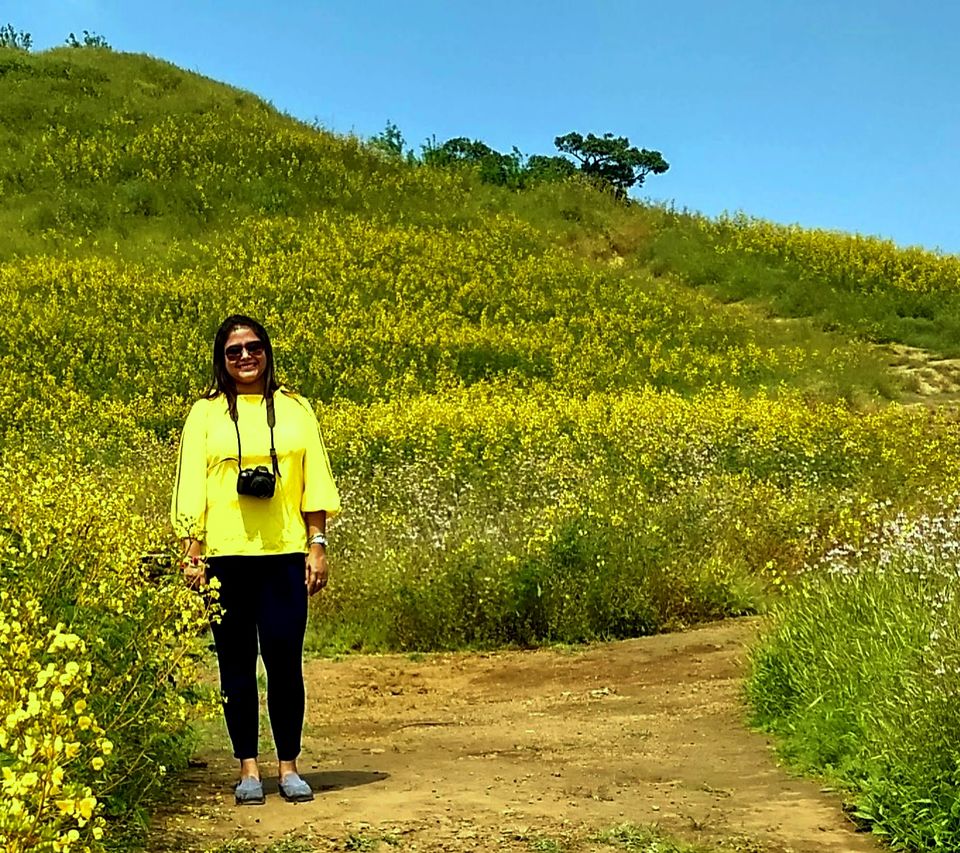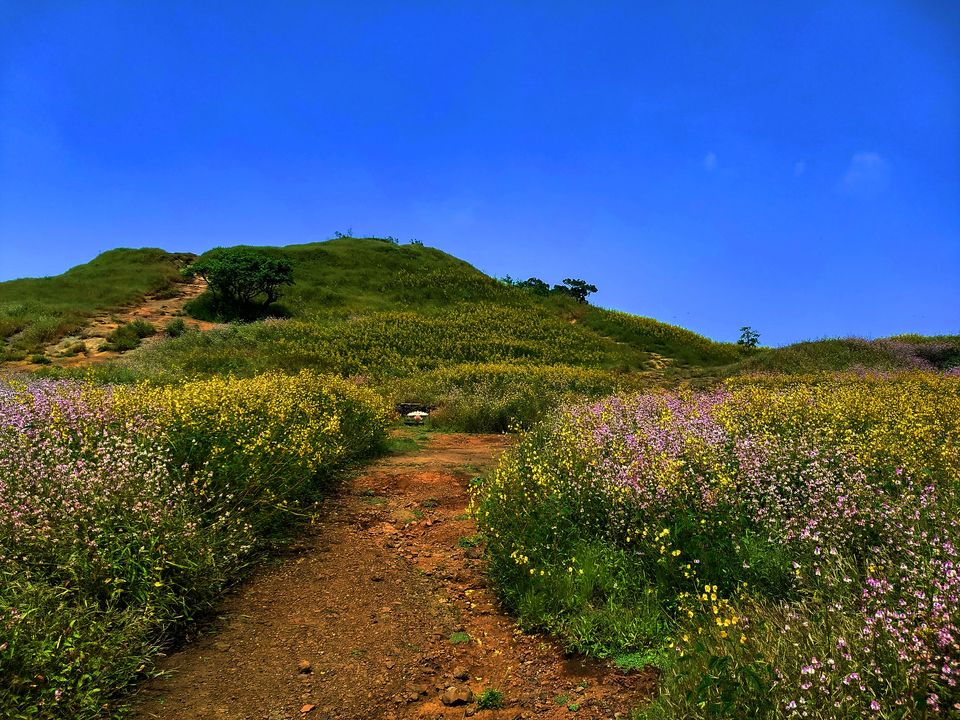 Most tourists usually make a terrible mistake once they reach top. They take rest, click some photos and start descending. But I continued walking along the border wall and I reached 'Scorpion tail' or 'Vinchu Kaanta' the most stunning spot, created by nature. It's a mountainside fortification that extends towards the north-west direction. The view was too beautiful to be real. I went into a hypnotised state seeing such breathtakingly beautiful view.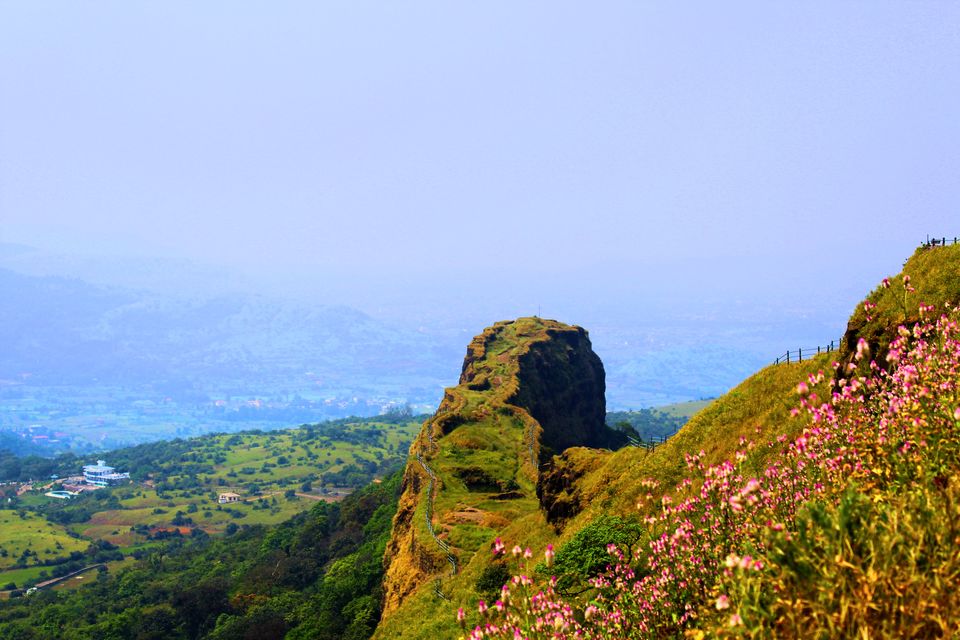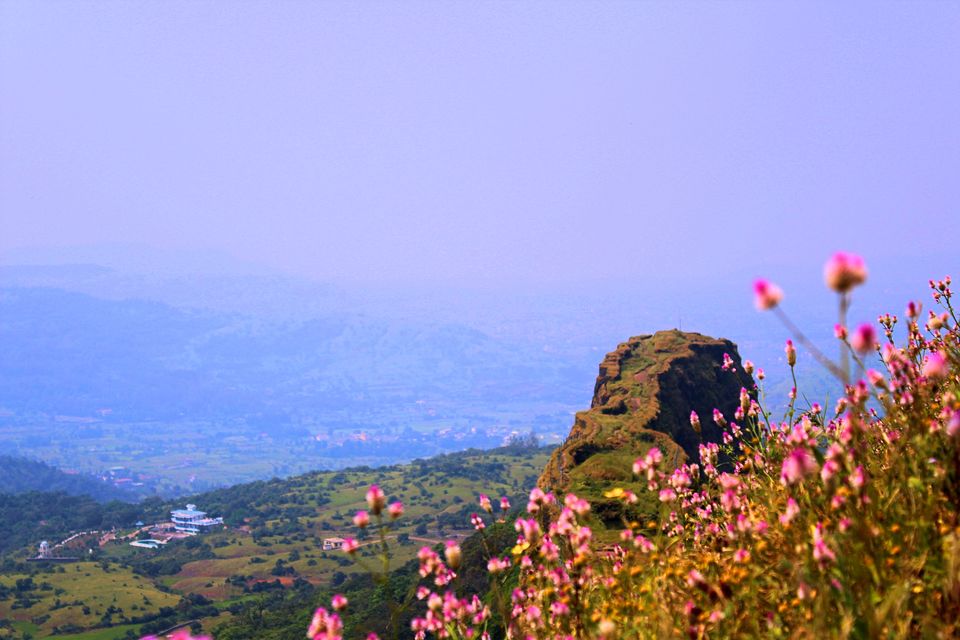 Credit: Saheli Bera
Some useful tips for Lohagad trek
1. Start hiking early, no matter which season you are visiting. Schedule your hike such a way so you can start descending by lunch time.
2. Carry drinking water (2-3 Litre), dry fruits and light snacks with you as there is no food stall along the hiking way. Be careful while carrying food, there are lot of monkeys to claim their own share from your food.
3. Please wear full sleeve and full track pants for protection from thorns, insects, prickle and strong sun. Opt a high quality trekking shoes with good grip and comfort. Shorts, three quarter and sleeveless are absolutely NO-NO.
4. Sunscreen, sun-cap and sunglass are must. No sling bag/side bag, only light weight, robust backpack.
Thanks for stopping by. If you need any help/suggestion before planning this trip please message me.
If you want explore more about the journey of my itchy feet, visit my Instagram profile pebble_street.
Frequent searches leading to this page:
tour packages of maharashtra, best honeymoon packages in maharashtra, top honeymoon destinations in maharashtra, honeymoon tour packages in maharashtra, honeymoon packages in maharashtra, honeymoon packages for maharashtra