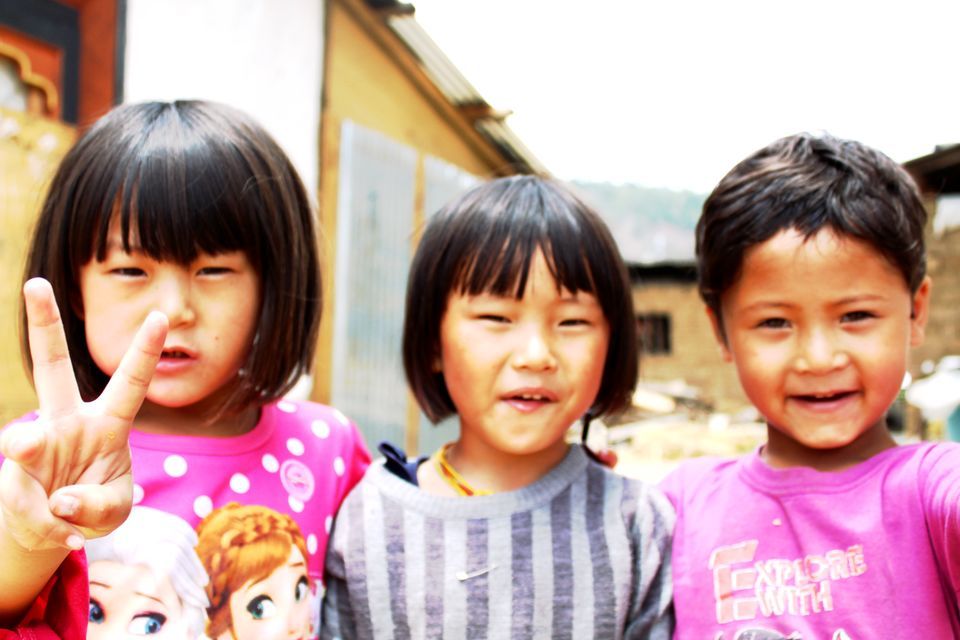 What So Magical about Bhutan- The Land of Thunder Dragon!
What if a trip amidst mountains makes you realise that a part of your fantasies, your imagination does exist in real realm as well? Just imagine, you embark on a trip and all of your old age fantasies kneel down in front of you one by one. The fantasies you cherished in your childhood while reading a fairytale book with shiny pictures on it. The fantasies that flutter whenever you imagine a vivid image of 'A Perfect World where mother nature has showered all her colourful blessings and love over a place. The kind king and queen live in their royal castle and rule their kingdom. There isn't a single man who is deprived of happiness and contentment with their simple yet perfect daily life'. If the description above has excited you enough, then a trip to Bhutan should come as a priority in your bucket list.
This country is cradled by Himalaya and being barricaded from the impact of modern civilization and military aggressors. This landlocked Himalayan kingdom is home to perfect climate, diverse range of flora and fauna, picturesque lush green forests nestled within mountain stretches, white masses of floating clouds peekabooing with backdrop of blue sky. The delicate touch of Tibetan culture, sacred monasteries, fortress architecture of dzongs and spirituality that comes along with Buddhism has no doubt fueled its attraction by manifolds. The ever smiling people of this heavenly valley has achieved a benchmark in conserving natural resources. Bhutan has taught the entire world how to fulfill necessary economic growth without spoiling the nature, culture and traditional practices. The virgin beauty of this country will bewitch you in every bit.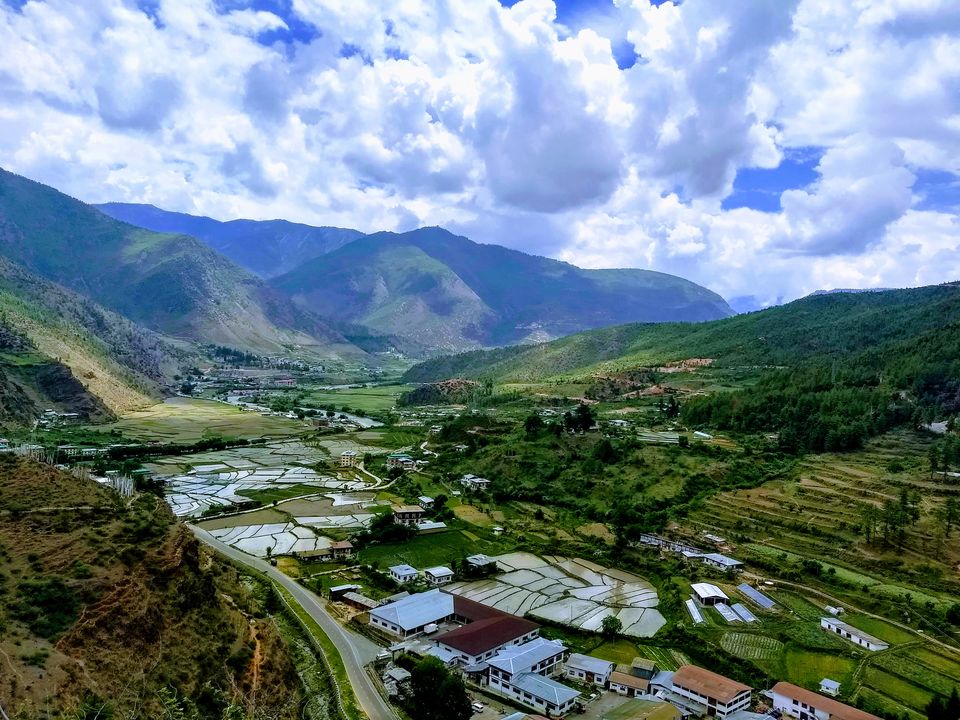 Credit: Saheli Bera
How to Reach Bhutan
By Air: The only operating airline that connects Bhutan with rest of the world is Druk Air. Due to very limited availability of flights, it might be little difficult to get air tickets at normal price, if not booked three to four months in advance. It would be easier if you book your tickets through standard local travel agents, as they block most of the tickets. However you can also book on your own if you have enough time in your hand through DrukAir website. It would be a cost effective flight journey if you travel in a group of more than 10 people. Upto 10 people they have no discount offer, But if the number of passengers are more than 10, the discount size increases proportaionately with the size of group. You can also book your tickets online through Drukair Mobile app (download from Google Play or App Store). The direct connecting flights to Paro operates from New Delhi, Kolkata, Guwahati and Bagdogra in India.
By Road: You need not to travel necessarily in air, if you have a budget friendly Bhutan trip in your mind. Druk Air flight tickets are mostly expensive. But the good news is, we Indians have full liberty to both enter and exit this Himalayan Kingdom by land. You can head to Bagdogra by direct flight or New Jalpaiguri Station by train. From North Bengal, the Jaigaon/Phuentsholing Border is around 4-5 hours drive away. You have to stay there over night for the immigration process next morning. Try to avoid reach there on Saturday as all official formalities for immigration remains closed on Sunday. I would personally recommend to avoid Sunday/Monday journeys as well. Being the first day of week, Monday remains quite busy due to rush of tourists. Plan your trip in such a way so that you reach Phuentsholing on Monday night and your immigration can be done on Tuesday morning without any hassle.
For traveling within Bhutan you can hire a car with driver or a bus (if traveling in a group) through local travel agent. You can also take your Indian car in Bhutan and need to obtain a permit for the car from Regional Transport Office in Phuentsholing. This road trip from North Bengal to Phuentsholing offers stunning landscape view and Phuentsholing has plenty of hotel services for this overnight break journey.
Mark Your Calendar: You should plan your Bhutan trip according to your preference for nature elements.
Whenever I go to mountains, the colour splash of mountain flowers over the stretch of valley fascinates me more than the views of cloud laden mountain peaks. So mostly I target late spring or early summer season to visit mountains. If you are a crazy flower lover like me, plan your Bhutan trip in April-May. In this time you can witness the vast green meadow speckled with wild yellow and purple flowers. The view of fluffy white dandelions nodding their heads and slowly blowing in wind can easily take your breath away. The violet stretch of jacaranda trees overcrowd the lanes and by-lanes. During uphill drive to higher altitude, the thick masses of white and red rohododendrons showcase their beauty to spellbound the tourists. Being ornamented with all possible colours, the nature giggles like a damsel in mountains, .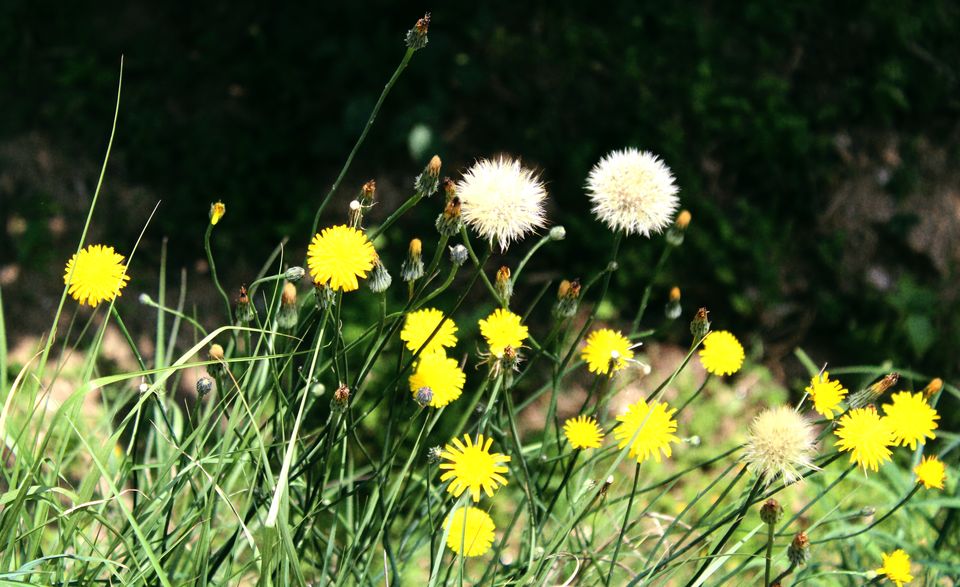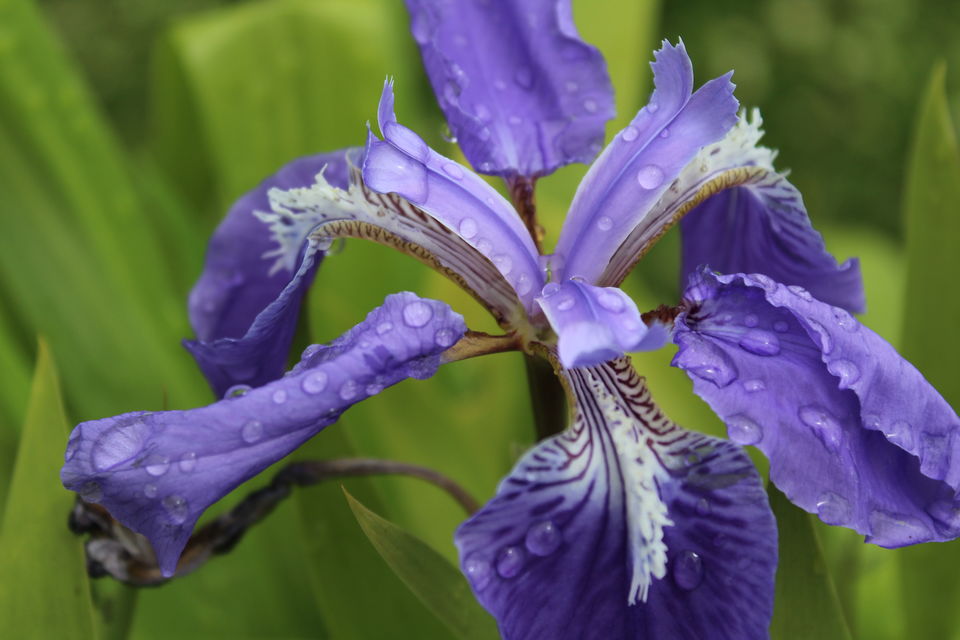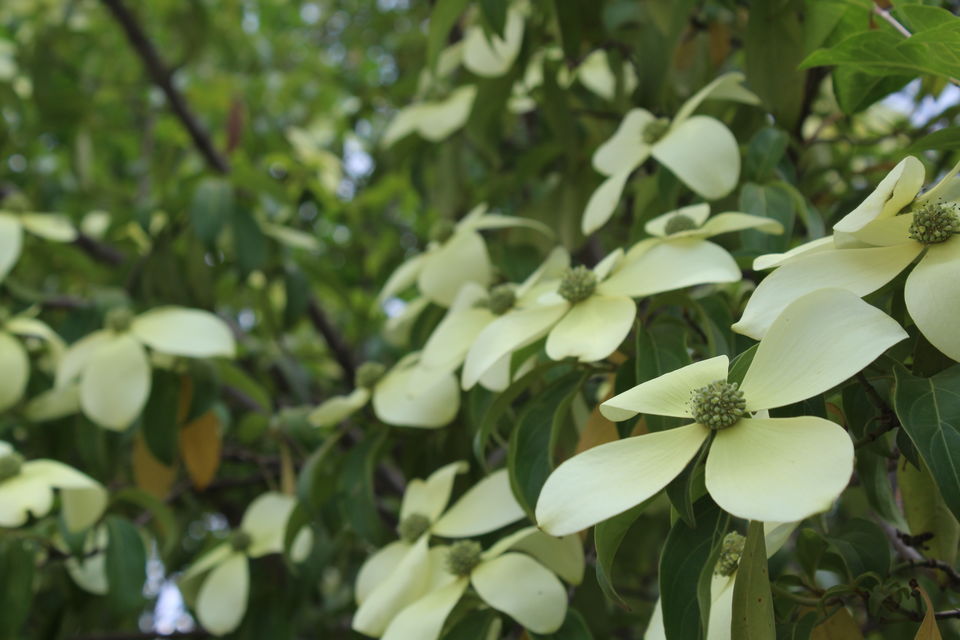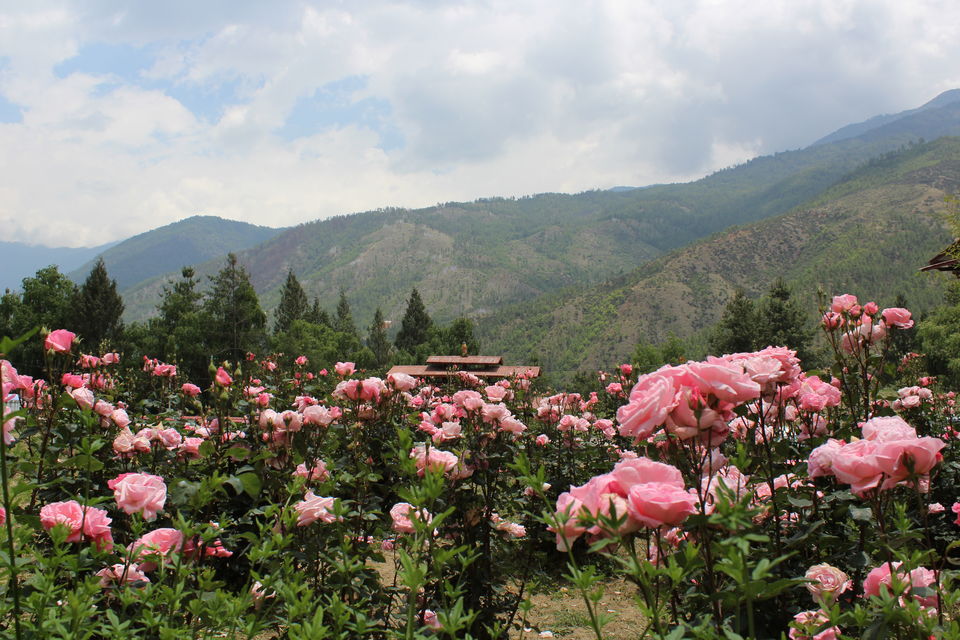 Credit: Saheli Bera
If you have strong inclination towards the views of mountain peaks, punching a hole in blue, sun washed, golden sky then target Autumn, September-Mid November. This season is perfect if you are a vivid bird enthusiast. The black-necked crane with striking eyes and a black head with red crown is a majestic bird, yet a vulnerable species. After spending their summer in Tibet, they migrate several hundred Kilometres to pristine marshy valley of Pobjikha. A smaller number flies to eastern part of Bhutan.
If you have your personal love affairs with bone-chilling winter and snowy evening then visit this country in winter season, December-January. This time is off-season and prices go down all over the country.
The Pocket: If planned properly, a trip to Bhutan for SAARC citizens is not going to be very much heavy on pocket. Currency of Bhutan is Ngultrum (Nu) and 1 INR is equivalent to 1 Nu. Indian currency is acceptable all over the country. But most of local shops don't accept credit or debit cards. Also keep in mind, Indian Rupee denomination note of INR 500/- and INR 2000/- are not acceptable in Bhutan.

However, Bhutan is not so cheap destination for western traveller. They have adopted the unique 'High Value Low Impact' tourism policy whereby it may cost around 200-250 US$ per person per night for western tourists.
Transport, Phone & Internet Cost: As mentioned above, for traveling within Bhutan the best option is to hire a private vehicle for sightseeing. The normal rate for Toyota Innova or Hyundai is around Rs. 3500/- per day and for Toyota Hiace bus it would cost around Rs. 5000/- per day. In Bhutan you need to pay for booking a guide. The cost of a guide starts from Rs. 700/- per day and the cost may vary with size of group.
In international roaming mode, the call rates to India are not so cheap. I would suggest, buy a local SIM card with mobile data pack from Bhutan. For tourists the SIM cards are available at free of cost. A small recharge of Rs. 200/- would be more than enough for a 10 days trip. Mostly all hotels of three star or four star catagory offer free WiFi connection in rooms. But don't expect very high speed WiFi services in Bhutan. In some of the places I got extremely poor internet speed and the connection was lost after 11- 11:30 in night.
Accommodation: While booking Hotels, try not expect very high quality service and facilities in Bhutan, that we are used to receive in other countries. Electricity and water supply may go down at any moment and you should be prepared to face these not so serious crisis in Bhutan. Some of the hotels have only fixed menu option in restaurant and don't have any a-la-carte facility. But you don't have to worry about the cleanliness and hygiene. Bhutanese people are proactive whenever it comes to the issue of 'Neatness and Cleanliness'. They will do everything possible to make you feel comfortable and warm in their country. A normal three star or four star hotel comes with a rate of 2500-4000 Rs. per night including complimentary breakfast. Home stays are also available at much cheaper price like 750-900 INR per night.
Satiate Your Taste Buds: Food in Bhutan is way cheaper than India. It costs around 800-900 INR for three adult people. However, the rate may vary slightly from place to place. Bhutanese people love everything that is cooked with cheese. Authentic Bhutanese cuisine brings a lot of variety to enrich your gastronomic journey. Apart from sumptuous Momos and Dumplings, a standard Bhutanese meal (Lunch or dinner) includes Red rice, Ema Datshi (Red Chilly with Cheese), Kewa Datshi (Potatoes with Cheese), Shamu Datshi (Mushrooms with Cheese), a big portion of boiled green, leafy vegetables and Jasha Maroo (Spicy Chicken)/ Phaksha Paa (Pork with Red Chillies).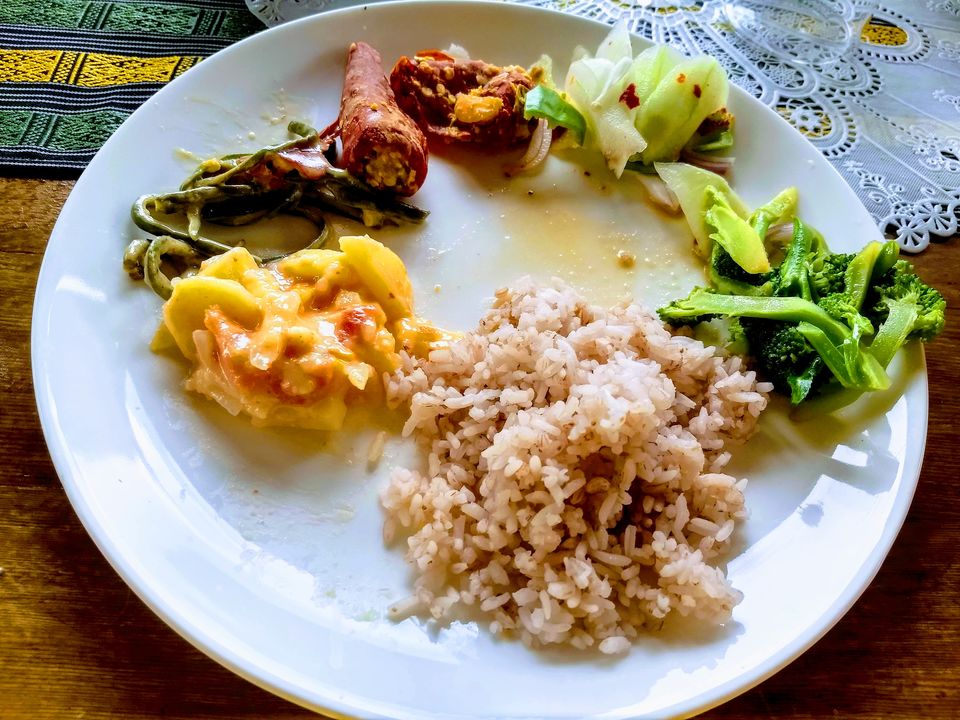 Credit: Saheli Bera
The People; Smiley is Everywhere: In short, they Smile. They smile to strangers, they smile to tourists, they smile to adult people, children and senior people. They just smile. Apart from highly protected and unperturbed Natural resources, these smiling people of Bhutan define 'The Gross National Happiness' theory. They would leave no stone unturned to help you, to make you feel happy, comfortable and relaxed in their country. In every little gesture, they convey their great respect to other people.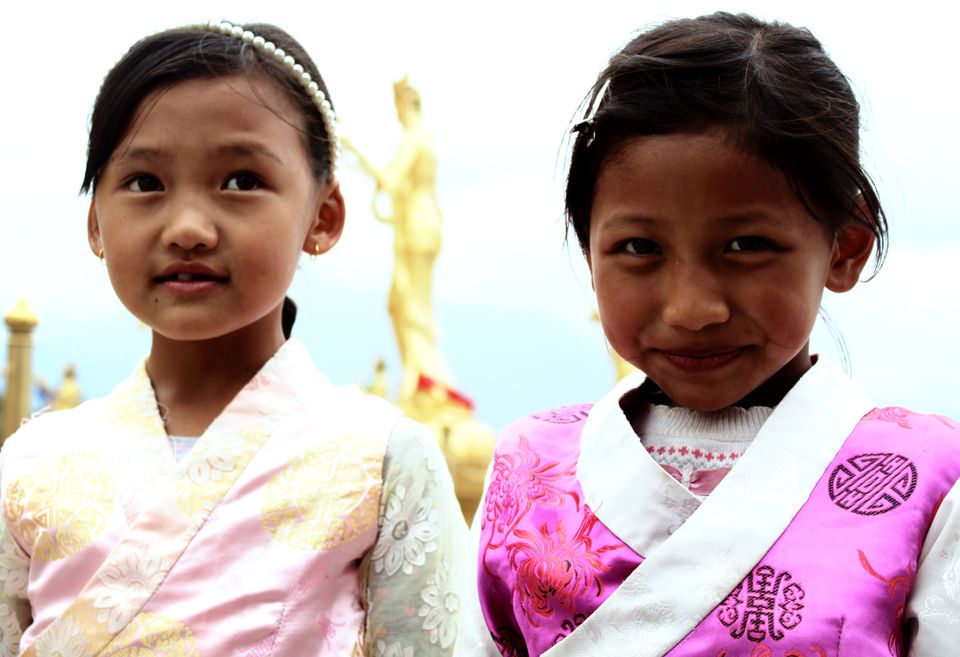 The adorable kids were always ready to give pose with a sunshine smile, whenever I requested them for a picture. After I clicked, they expressed their excitement to see how the picture was.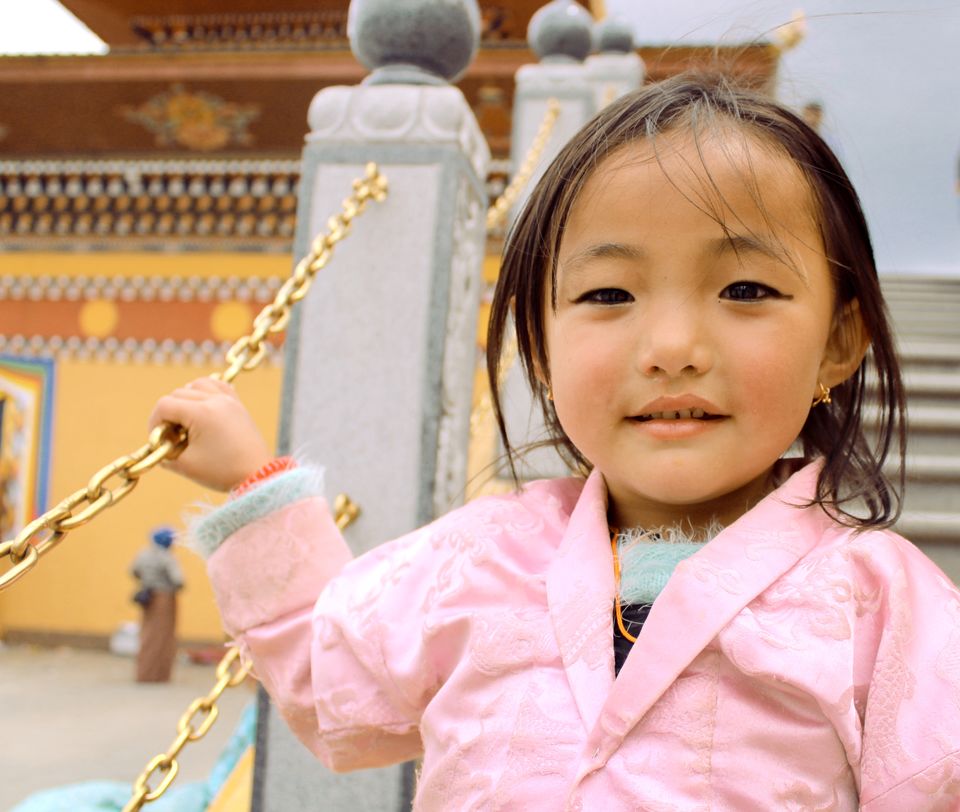 Credit: Saheli Bera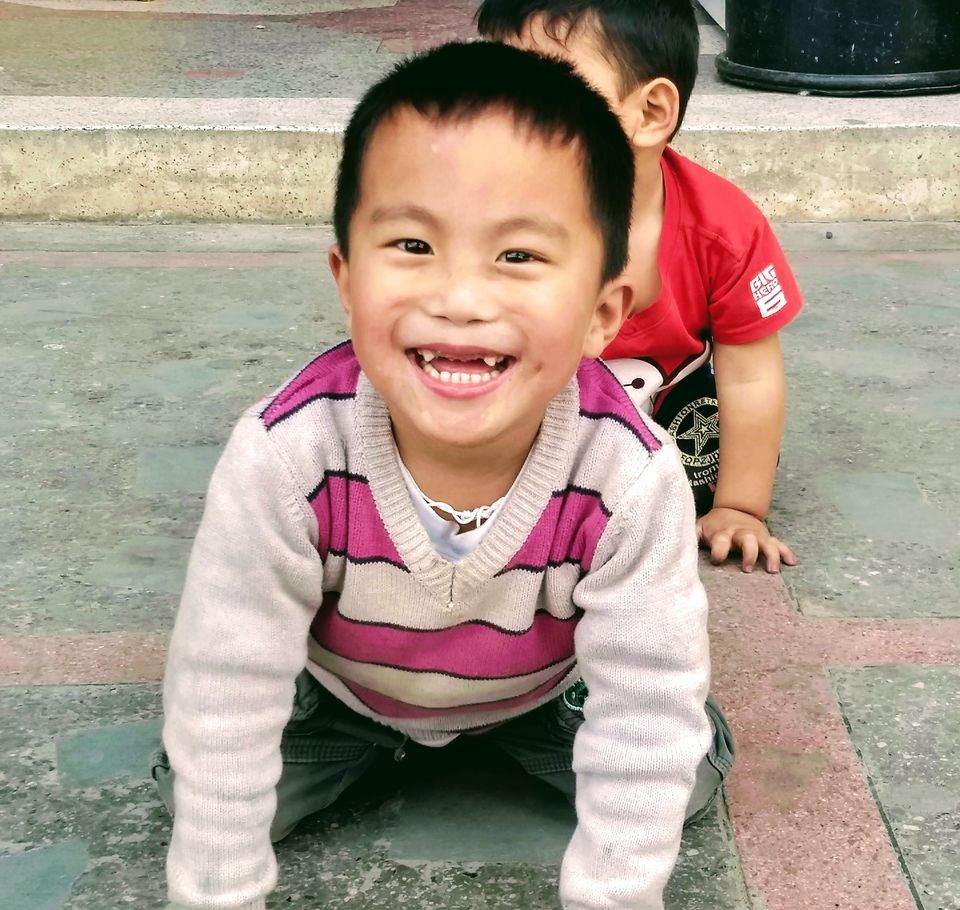 Credit: Saheli Bera
Everyone can speak fluent Hindi and listens to Bollywood songs. Their life passes at an unhurried pace. The live every single moment and find beauty in it. Bhutan has no traffic signal in their country to dictate when to start and stop the car. They have only one or two traffic cops to manage the over disciplined traffic system. Surprisingly, in Thimphu, the capital city of Bhutan, the cars stopped in the middle to let me pass the road safely.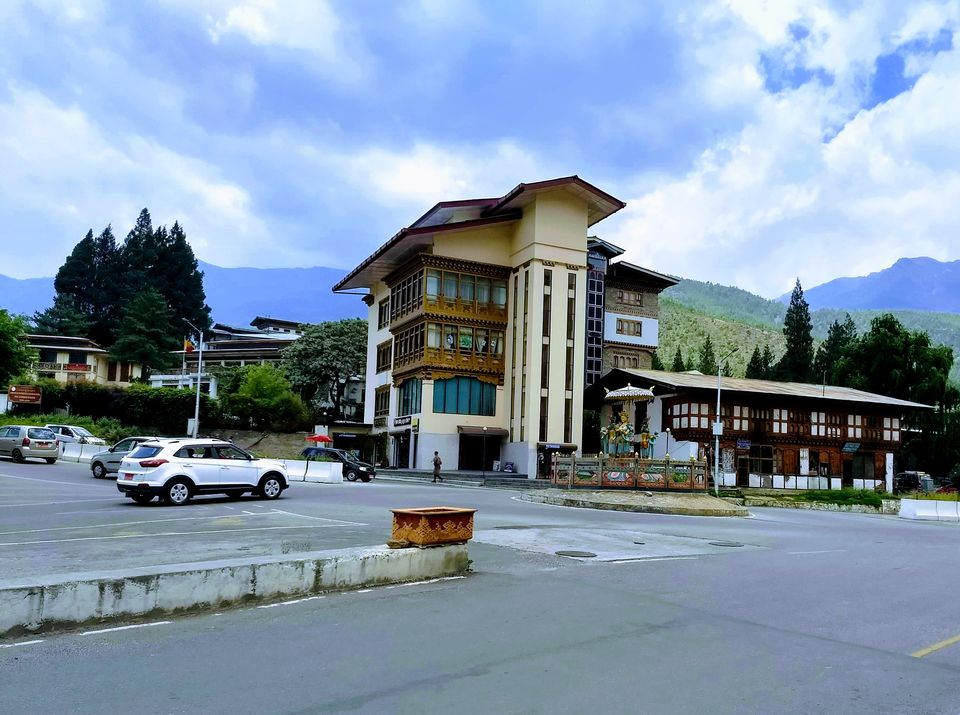 In restaurants, food was delivered after 20-30 minutes after I placed my order. Because they start preparing food only after they get your order and serve you freshly prepared dish. Now imagine such scenario in India. A restaurant would easily get a horribly low rating in Zomato if it takes so much time to deliver food to customer. But the land of happiness doesn't work this way. Hygiene and health come first to them rather than blind money making strategies. Aggression, nagging, complaining, cheating, ignorance and greed really don't exist in their happy world.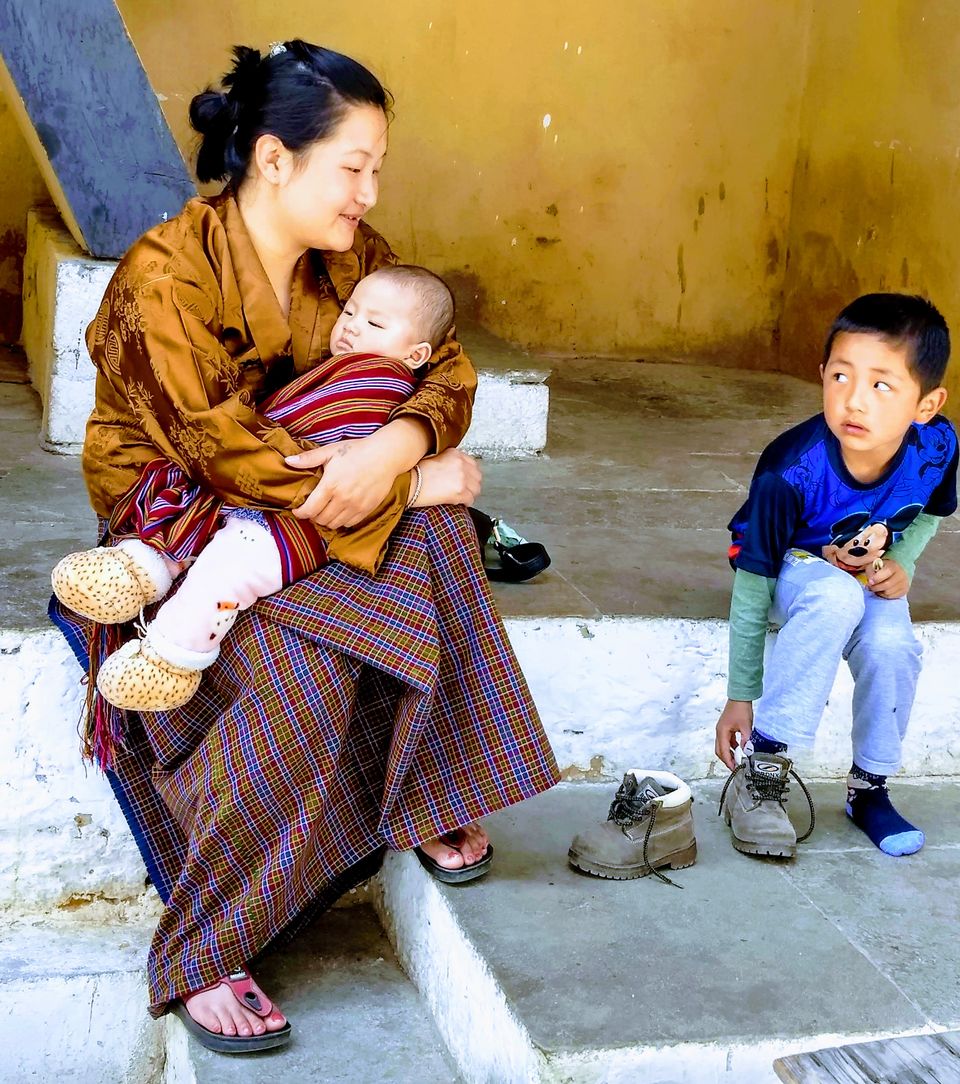 Credit: Saheli Bera
They have preserved their culture and tradition from all kind of foreign influences. They take their national dress Gho and Kira with great sincerity. Women take the lead in most of the business places. They run restaurant, bars and shops with their children tied across their back- sack. They live a simple, carefree life with abundant of happiness and contentment.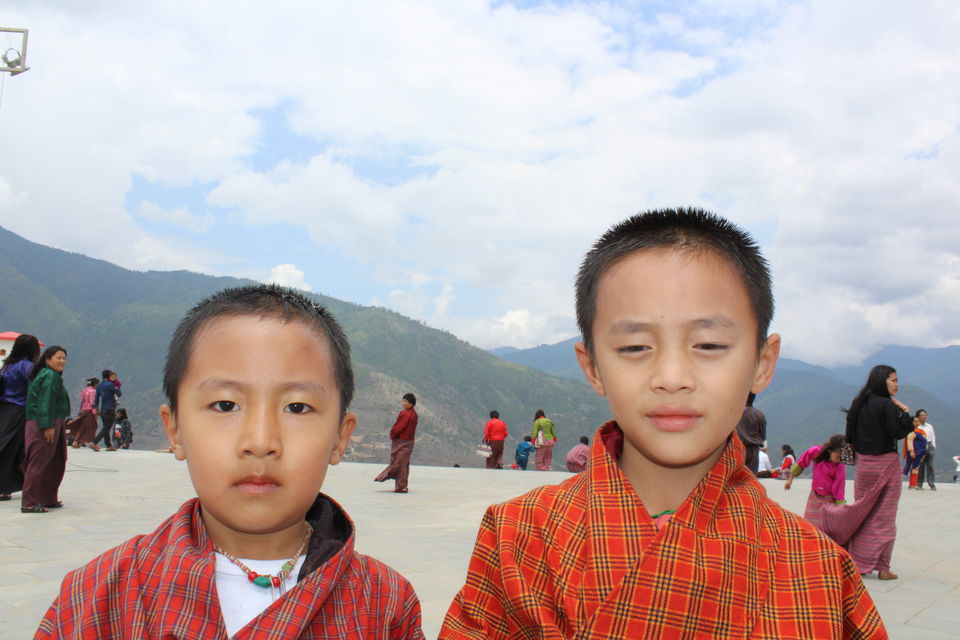 Credit: Saheli Bera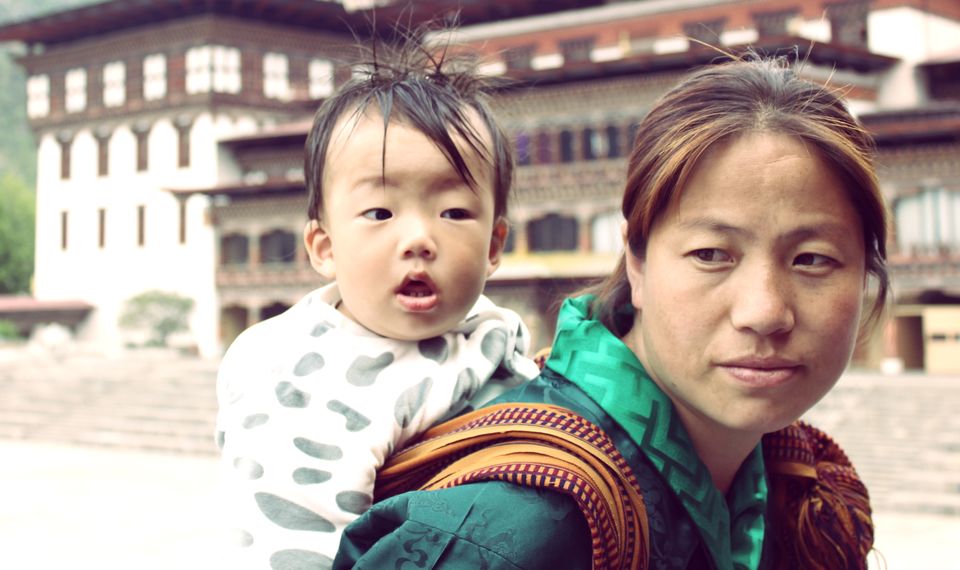 Credit: Saheli Bera
What to do in Bhutan?