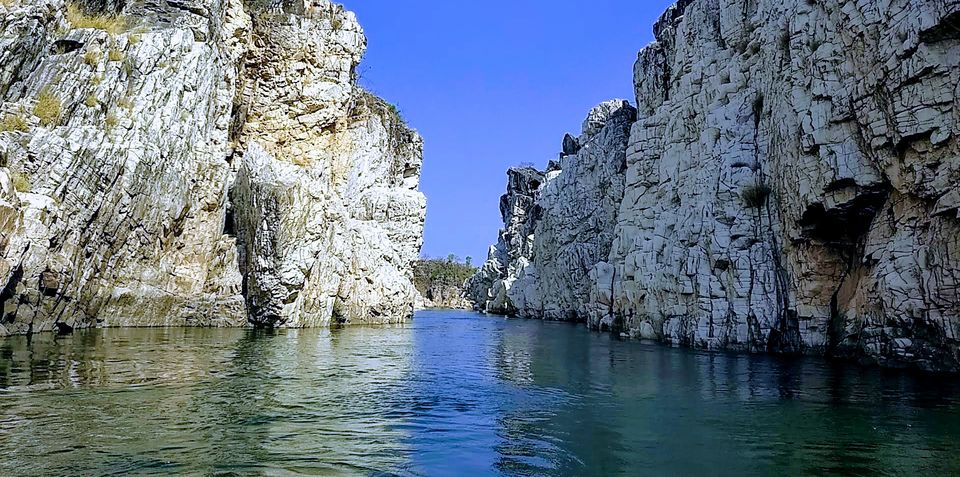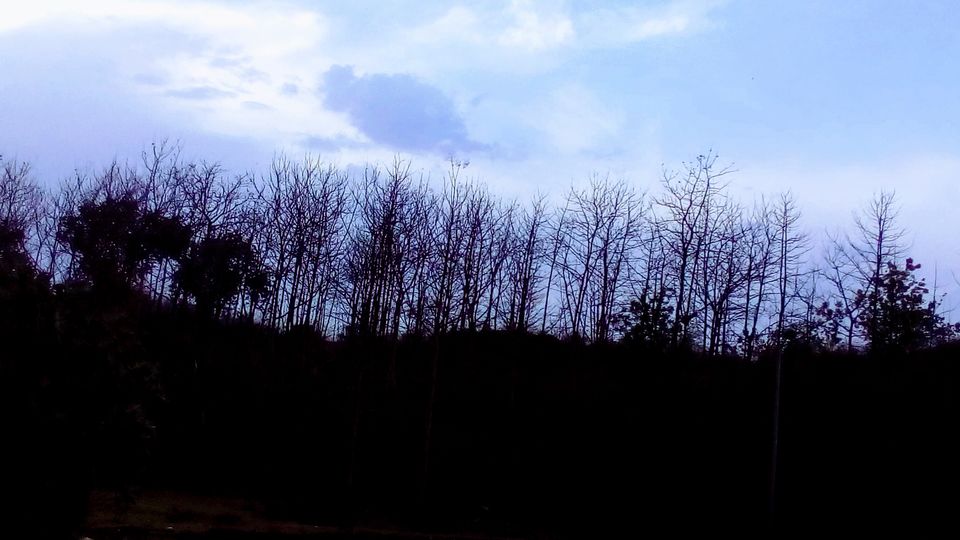 Credit: Saheli Bera
The loo was strong, blew dust in eyes and licked my skin like a fire-headed serpent. The heat wave rained down on silent streets and created illusion of wavering images at certain distance. However at some turns, this dry and dull monotone was beautifully broken. I could spot few semi-dried plants here and there. The petals of flowers curled up against the edges. The vibrant colours fadad away in heat. However, few of them had beaten this unapologetic summer and managed to shine to their full glory.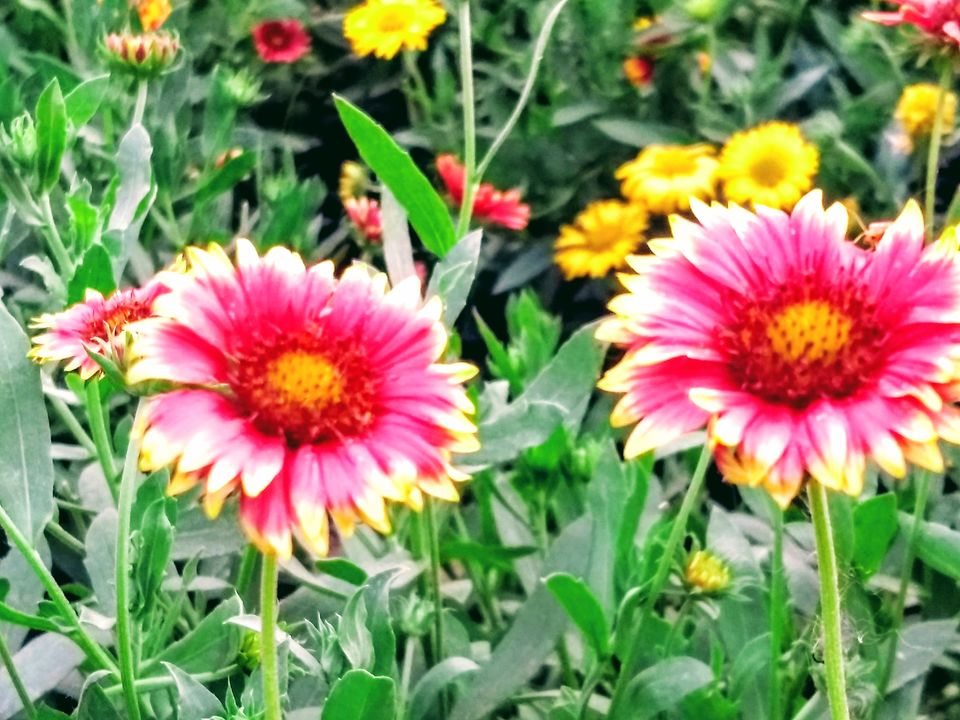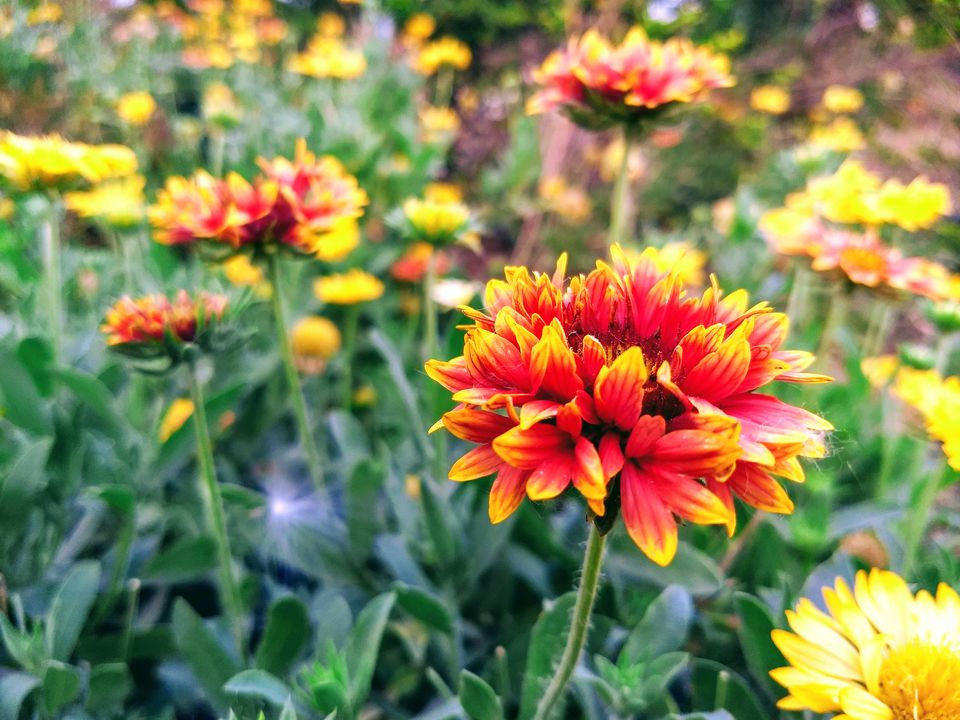 Credit: Saheli Bera
As we approached main city of Jabalpur, the dominance of human civilisation clearly announced a cold war against nature. Being obstructed by high rise buildings, the ferocity of loo was dimmed. It tried the best to show off its strong impact on nature though. The locals busy with their daily chores were out on roads, showing an ignorant gallic shrug to the scorching summer.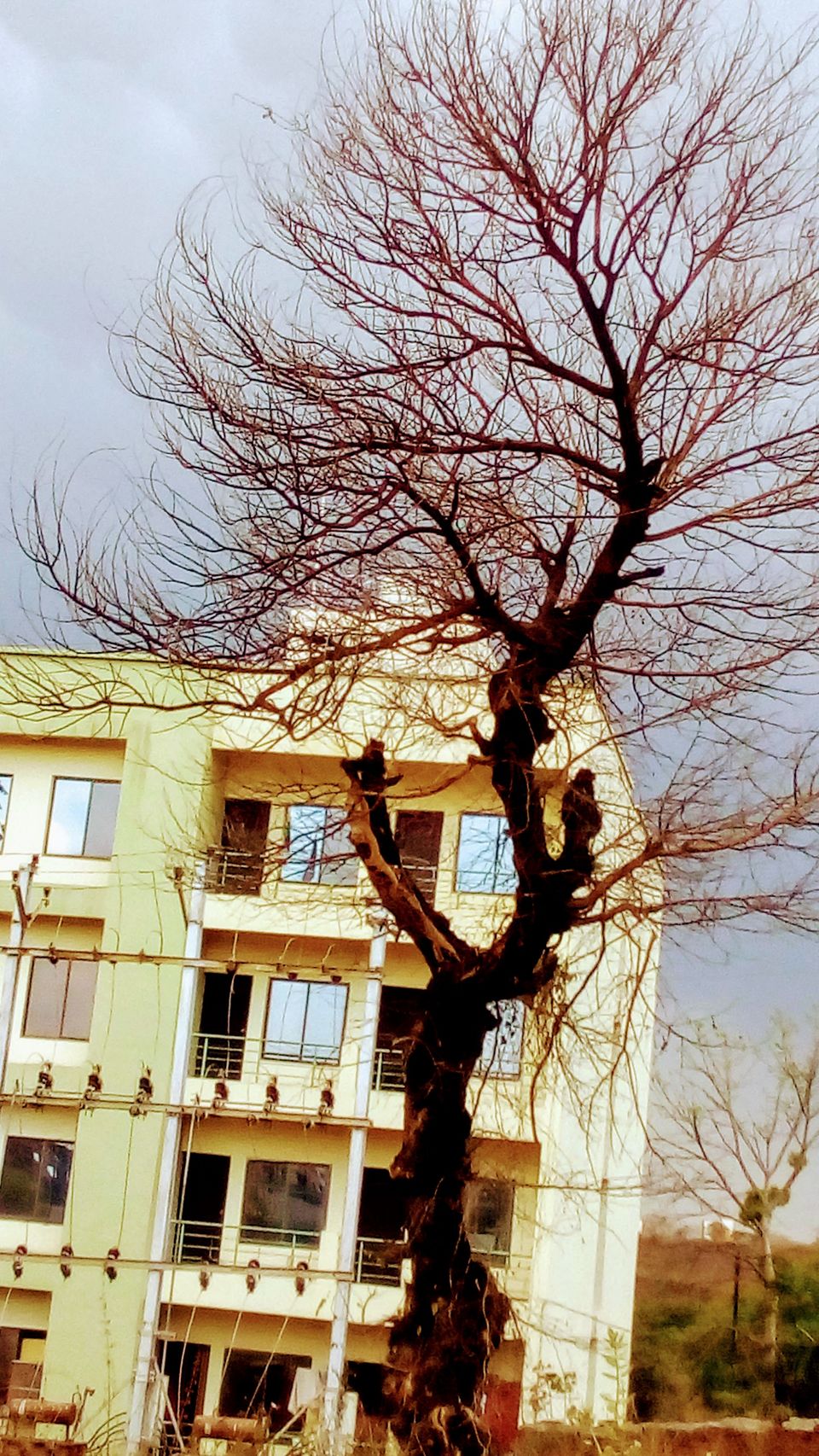 The apartment that I stayed in, overlooked the holy Narmada in backyard. The Narmada made its silent flow over the submerged pebbles. The land on the bank was much greener. As if like a loving mother, this holy river made an unknown deal with the fiery weather to save her child from pain and suffering. I walked down a muddy road towards the river. When I stood by the river bank, I understood why people of Madhya Pradesh worship Narmada like holy goddess. Her flow soothed the earth and transformed the barren land to soft green grassland. It calmed down the roaring loo to blow like gentle breeze. The birds darted from tree to tree and the satanic summer was found to soften its gesture.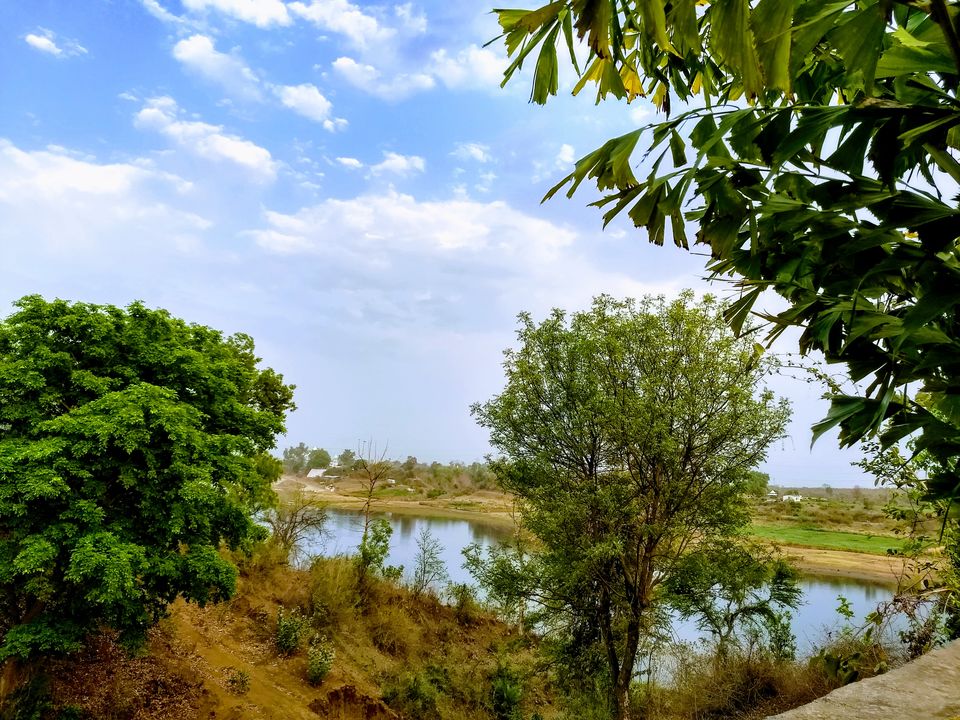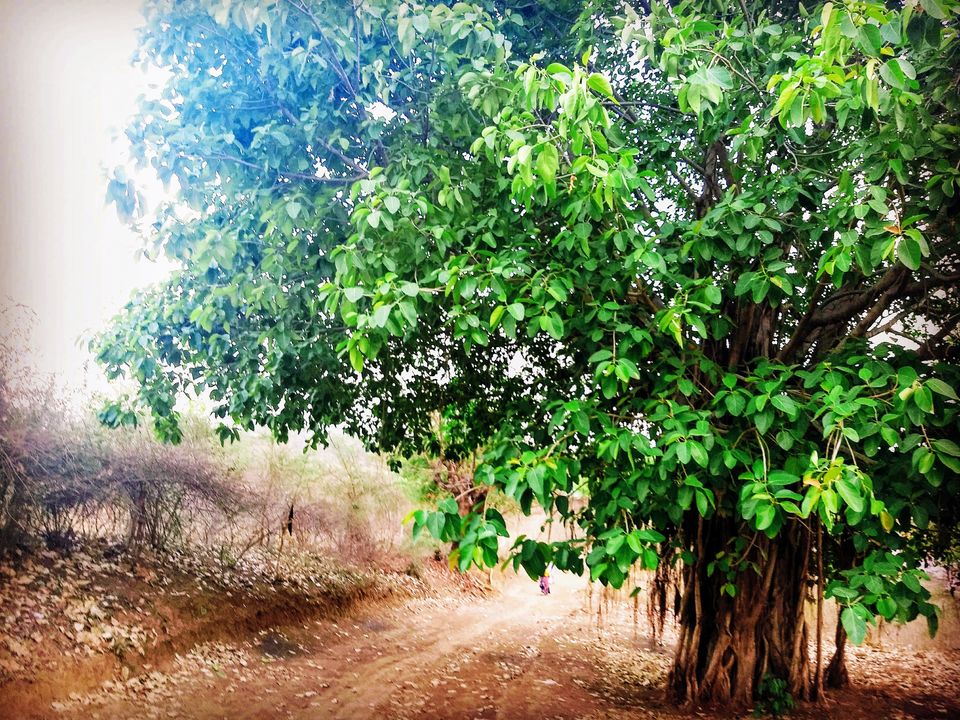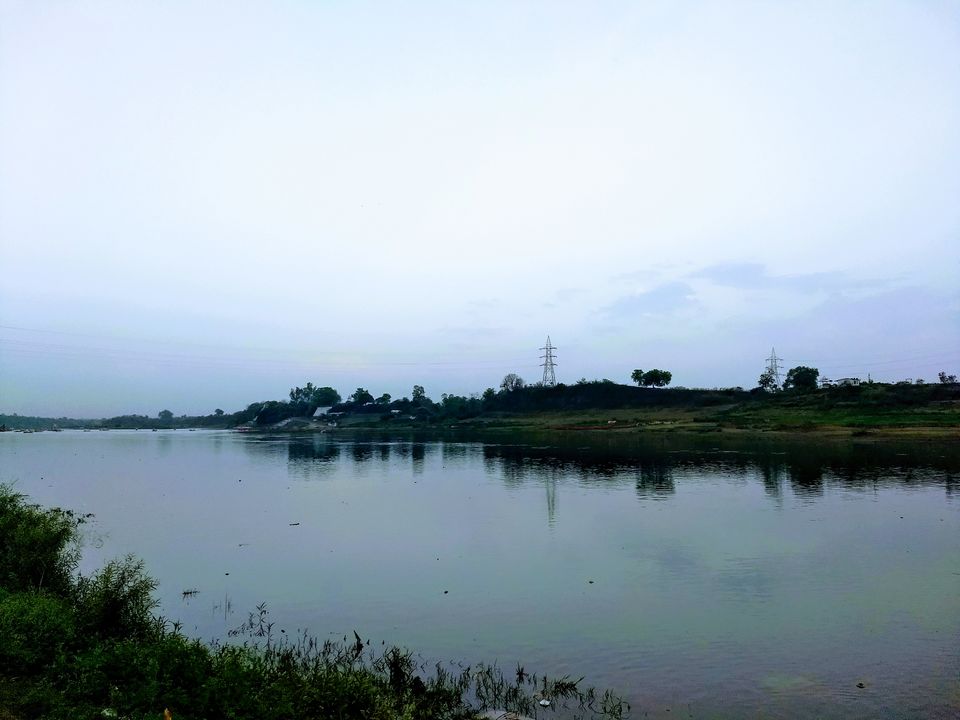 Credit: Saheli Bera
My itchy feet absolutely detests the idea of staying home in a new place. From next day I started gathering information on nearby places I can visit easily. The Google map showed a Sai Mandir is situated on the bank of Narmada and it takes just 10 minutes on foot from our apartment. In afternoon, haphazard entry of rain drops tried to cool down the earth a bit. In this barren land, even the rain shower takes a strange dry version. Not so willing to wash the heat away. I was lazing around to cherish the petrichor, released from damp, black soil. On my way to Sai Mandir I met these bulbous white things, nodding their heads with whistles of dry wind. For a moment I thought, I saw the Dandelions. But no, it wasn't that one. Never mind. I couldn't think in this sun-burned land I would see a close replica of them.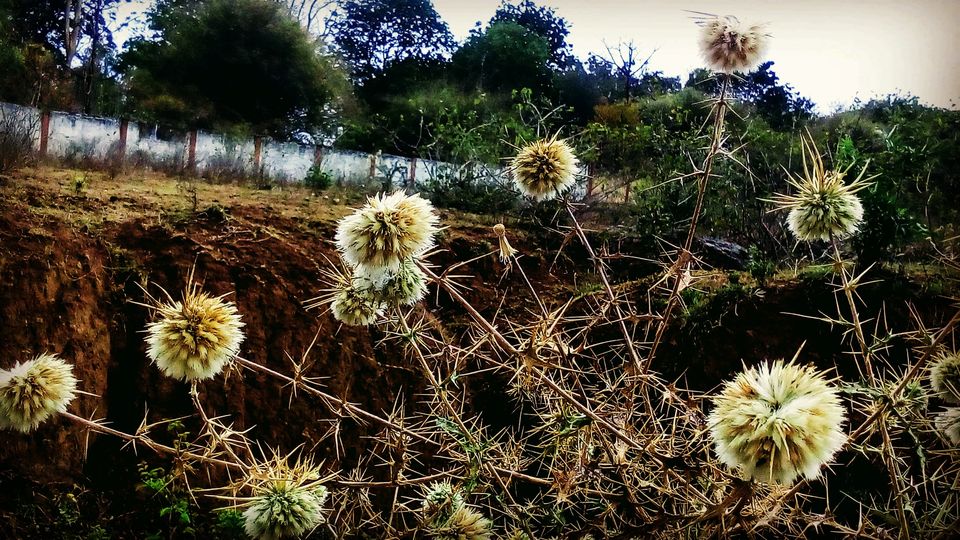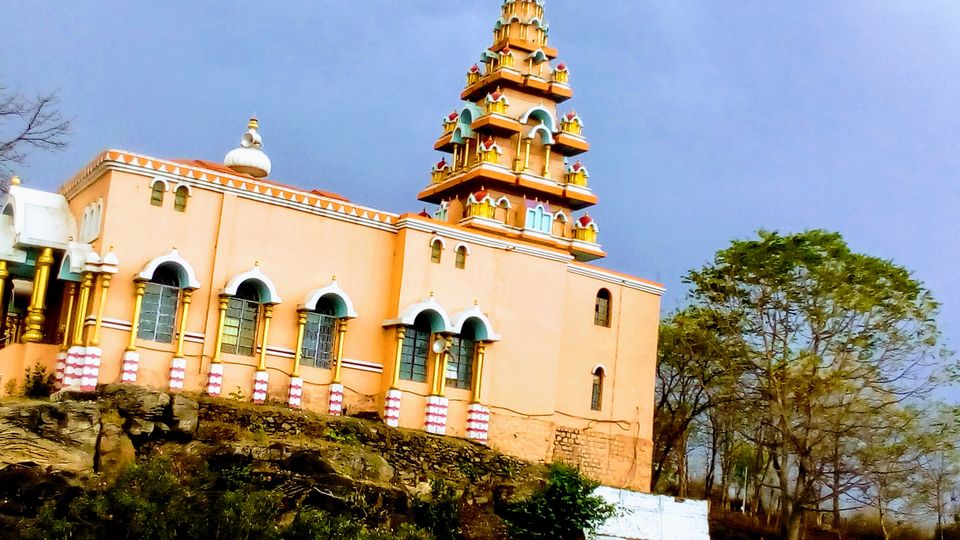 Credit: Saheli Bera
This little holy ghat of Narmada matches the charm of Varanasi. It's one of the famous tourist attractions in Jabalpur. After 6'o clock in the evening this place bustled with religious energy and belief of Indian people. The crowd had a life of its own. People were bathing and floating Diya in river. The boatmen were doing their best to negotiate the price of boat-trip in Narmada. Locals were splashing water and cleaning the ghat for Narmada-Seva. At 7'o clock the Narmada Aarti started in a grand way. The whole crowd joined in chanting prayer. At the end a mass pledge was taken to keep Narmada clean and free of pollution.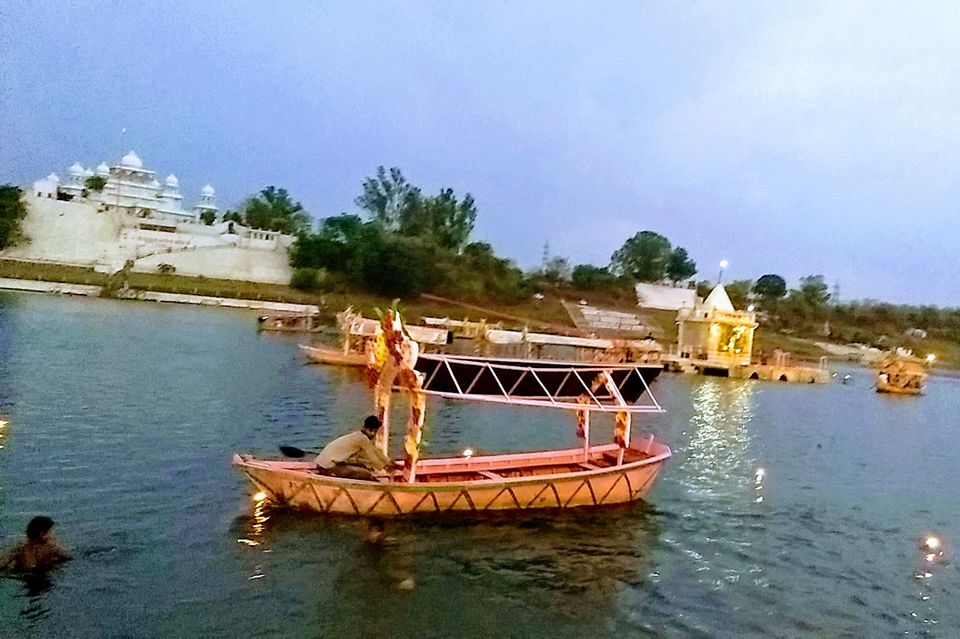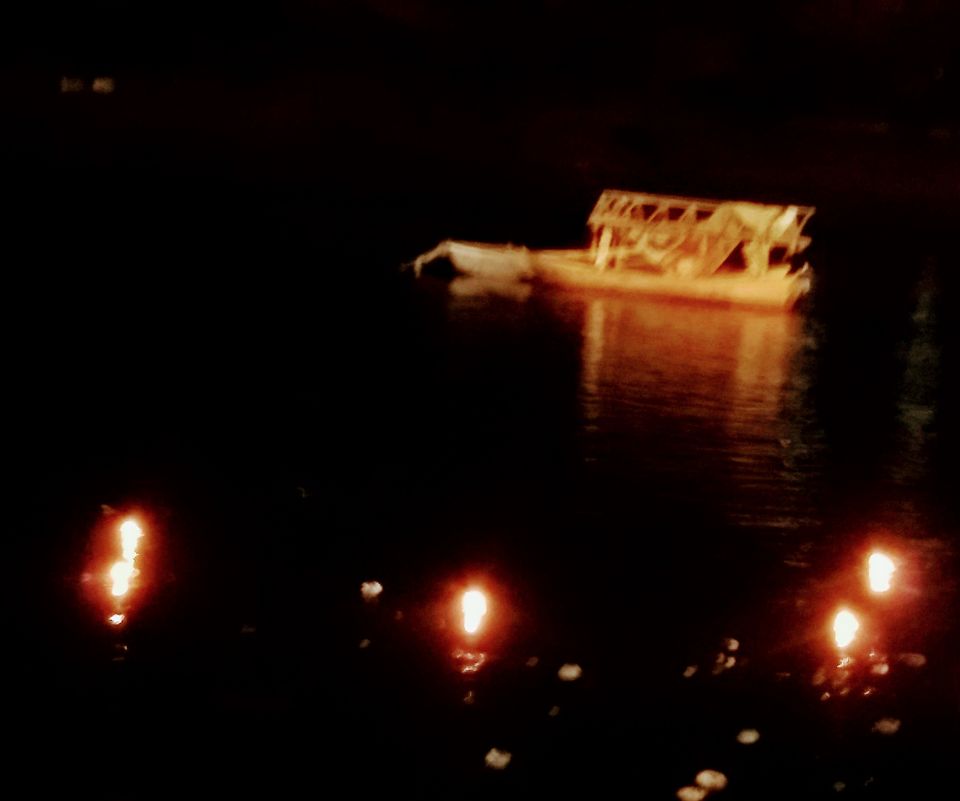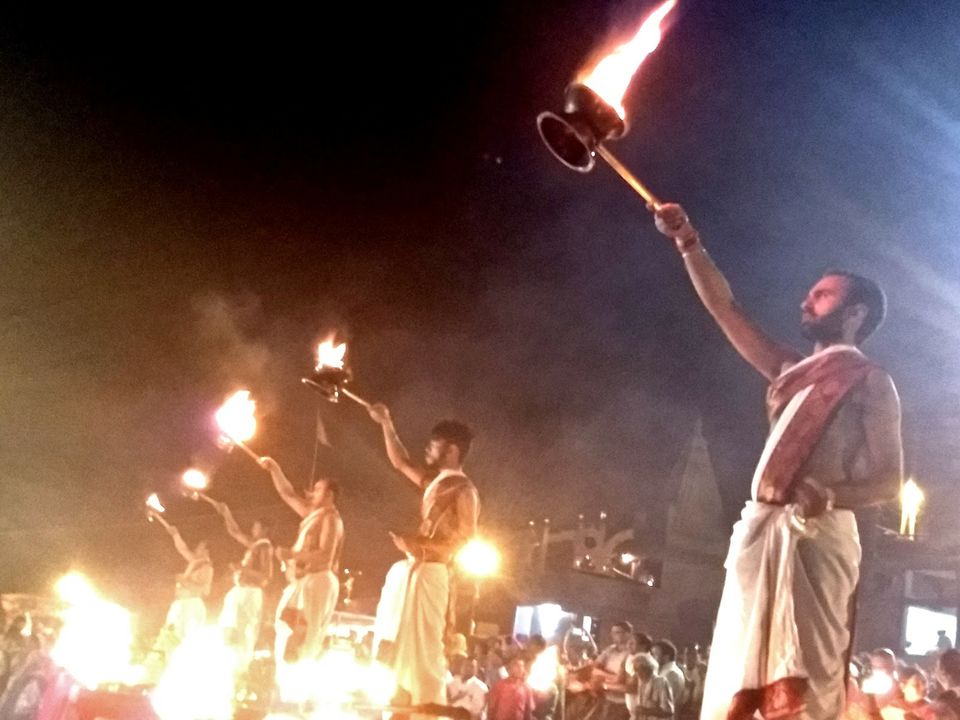 I still remember, in my school days I was quite fascinated by picturization of a song 'Raat Ka Nasha' from the movie 'Ashoka'. I was desperate to imitate Kareena Kapoor's moves, expression and body language. But the main magic was in the location of shooting. Every time I watched this song on television, I felt determined to dance like Bebo in this dreamy, extraterrestrial place on this earth. Finally my long cherished wish got materialised. No, I didn't get any opportunity to dance in between the marble rocks because my mind, body and soul was in a hypnotised state. Bhedaghat is place where nature boastfully shows off its sophistication, beauty and glamour. It is a place where nature giggles like a mysterious lady. It makes you chase her just for one touch. But she is untouchable. She is too wild to be tamed.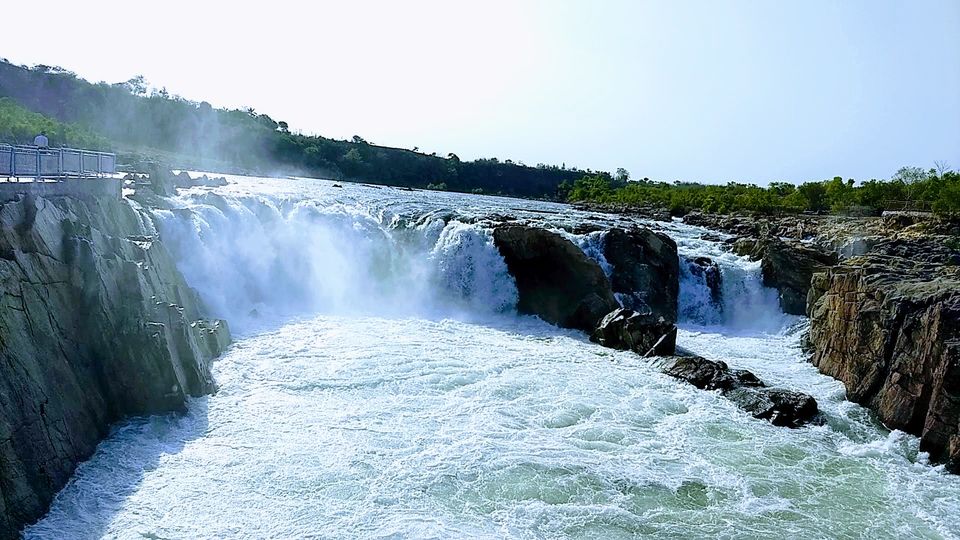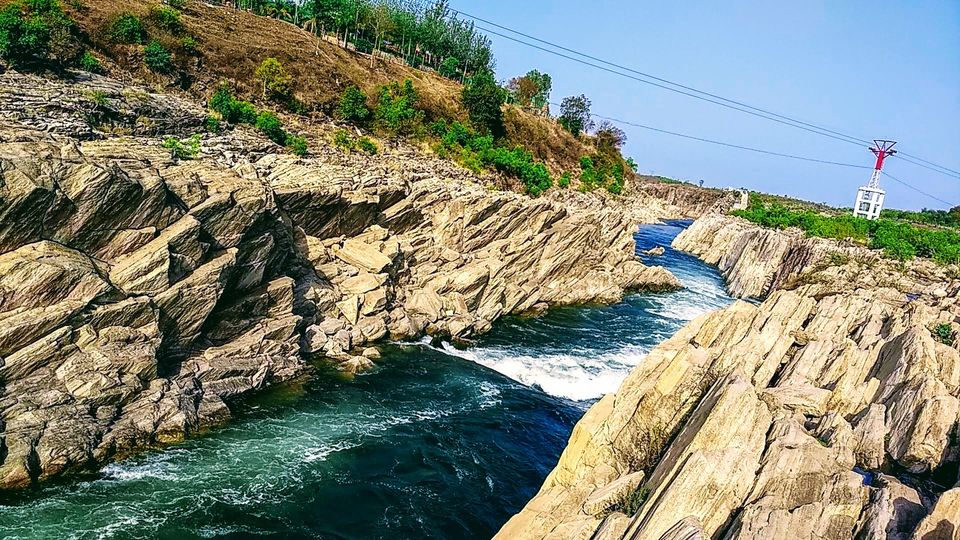 Being born and brought up in Kolkata, for me summer is all about losing every single battle fought against monumental level of humidity. Summer is all about producing few gallons of sweat in just a minute. This is a time of year, I stay the least productive. My body refuses to hit the gym, my mind denies to go out in sun and witness beautiful interplays of natural world. I lock up most of my summer leisure time in air conditioned room, reading some good books or watching online travel videos. The seasonal appearance of mango, lychee and cola ice cream in market is the only positive thing that connects me to this season. But this stereotypical, unreasonably boring image of summer switched its gear once I visited Jabalpur this May. The purpose was a short family visit and not a holiday. So I may disappoint you if you are particularly looking for a detail travel itinarary of Madhya Pradesh. Instead, I would share my experience, how this short trip changed my deep rooted perception about ruthless tropical summer.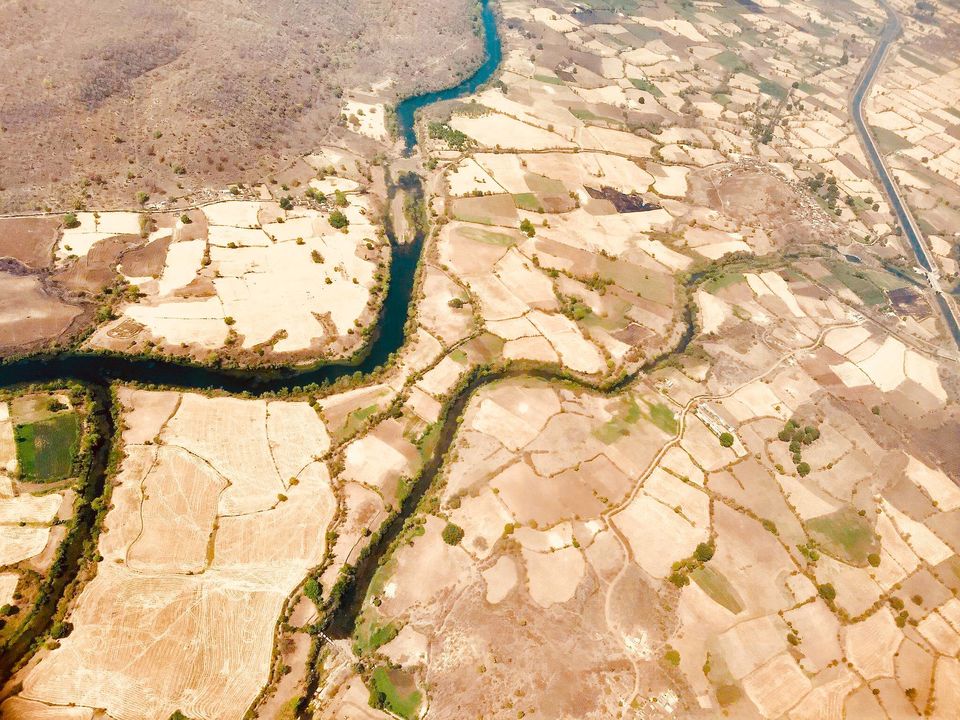 Credit: Saheli Bera
The aircraft was yet to land and I was sitting at 80-90 feet up in sky. The small window screen was occupied by a sight of sun-burned, deforested barren land of Madhya Pradesh. It's cruel summer over here with Mercury rising upto forty. The sun blazed like a big halogen light. As I drove my way from Jabalpur airport to main city, I was greeted by dry thorn forest along the road. The trees bloomed no flowers or leaves. They lined up in well oriented rows for miles against the backdrop of blue sky. It seemed like they are screaming, loudly voicing their pain to receive their due share of greenery and fertility from nature.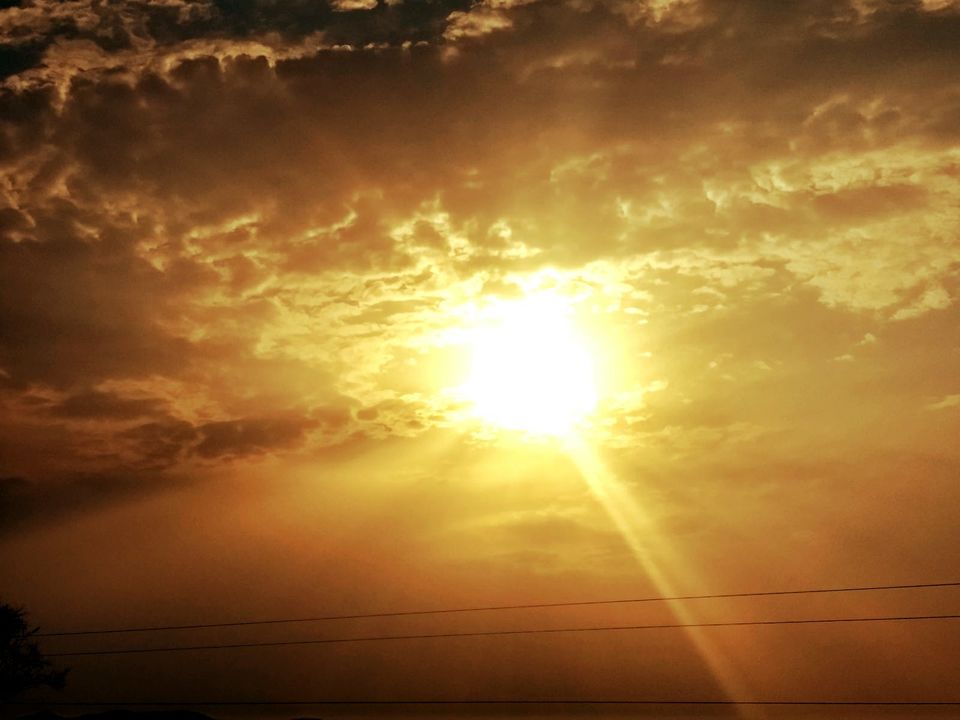 The Sai temple was enveloped with spiritual calmness. In backyard the Narmada was flowing with its vast expanse. A blessing of nature was plainly visible in this place. The flowers bloomed fully to compliment the cool breeze from the direction of river and the sky changed its shade from blue to orange as the sun yawned just above the horizon. The ambience made me to sit in silence and meditate. I connected myself with the sacred energy around there. I listened to the rustling leaves, chirping of birds and splashing waves of Narmada. A surge of gratitude rose from my deepest core. I couldn't be more grateful to this universe for showing me such a divine face of summer. In that moment there was no sense of irritation or disturbance for the temperature in air. Every single thing, every single moment around me was beautiful, meaningful and perfect. Truly, nature is that one place where everything makes sense.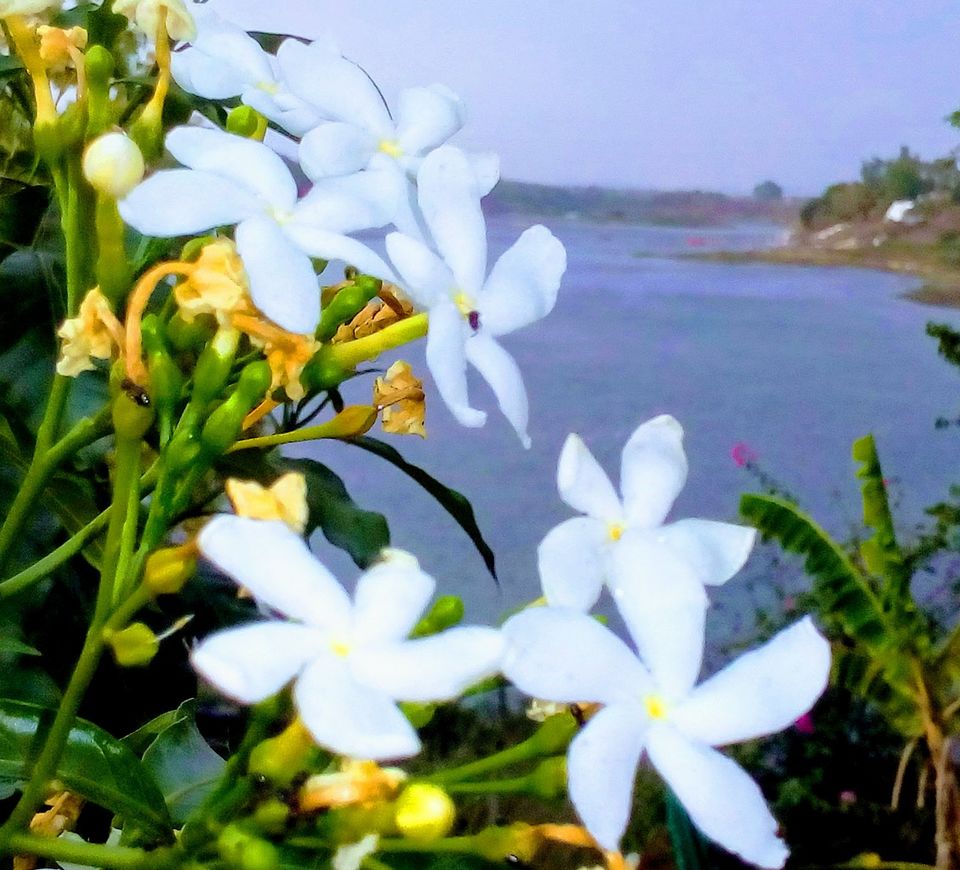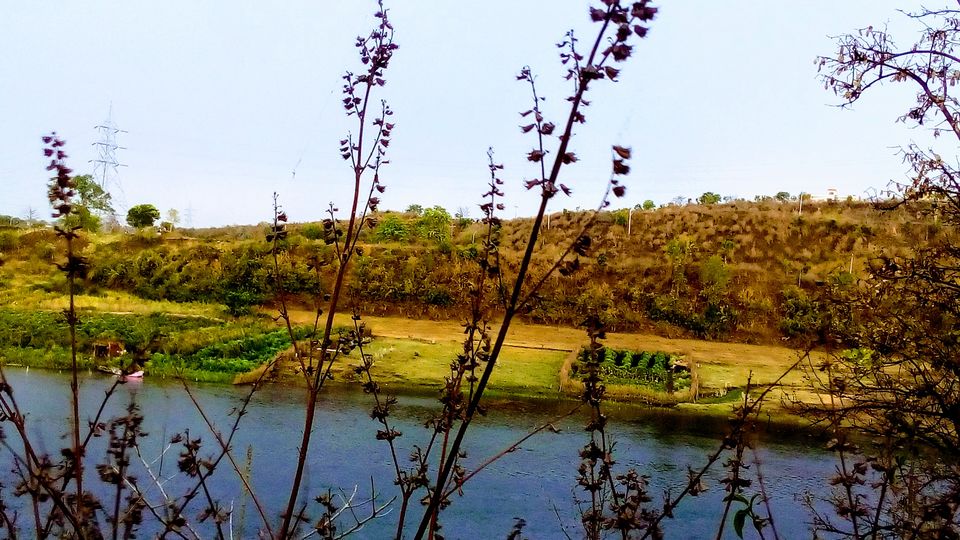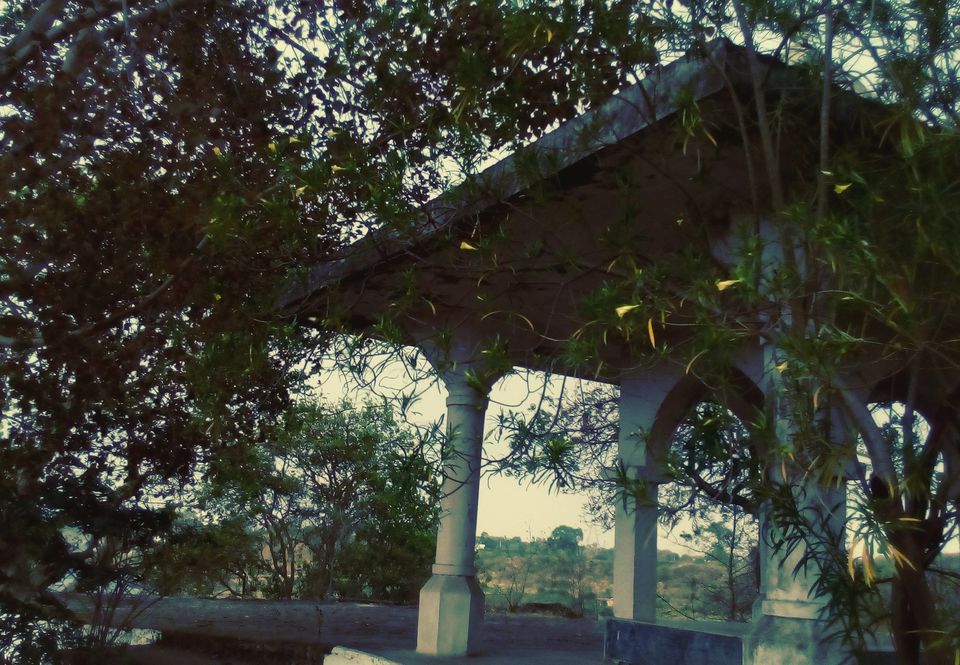 Credit: Saheli Bera
The thick, huge sheet of water gushes down with full force and and flows swiftly along the weathered rocks. The roar of this falls proudly announces its presence from afar. It is often called as 'Niagara of India'. Just like Niagara Falls, it is surrounded by a thick layer of mist, created by crashing water. I decided to visit Dhuadhar falls at 7 in the morning to avoid the blazing sun overhead.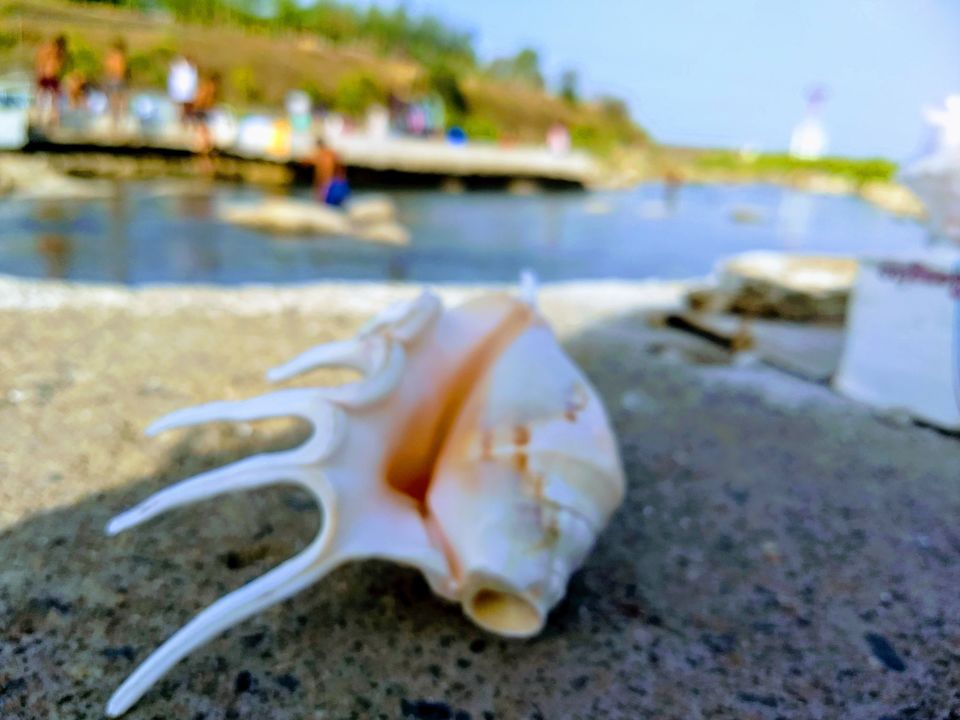 Credit: Saheli Bera
The best way to unfold the ethereal beauty of colossal marble rocks is to take a boat trip. The boat ride service at Bhedaghat operates in between October and May and gets closed down during rainy season (June-September). One is charged 100 Rs. per person for a thirty minute ten seater boat ride. You can also hire a private boat and upon negotiation the price may come down to Rs. 600/- for one hour trip. The boatmen rowing the boat will guide you in this trip. Our boat made its way through majestic marble cliffs standing 100 feet tall on both sides.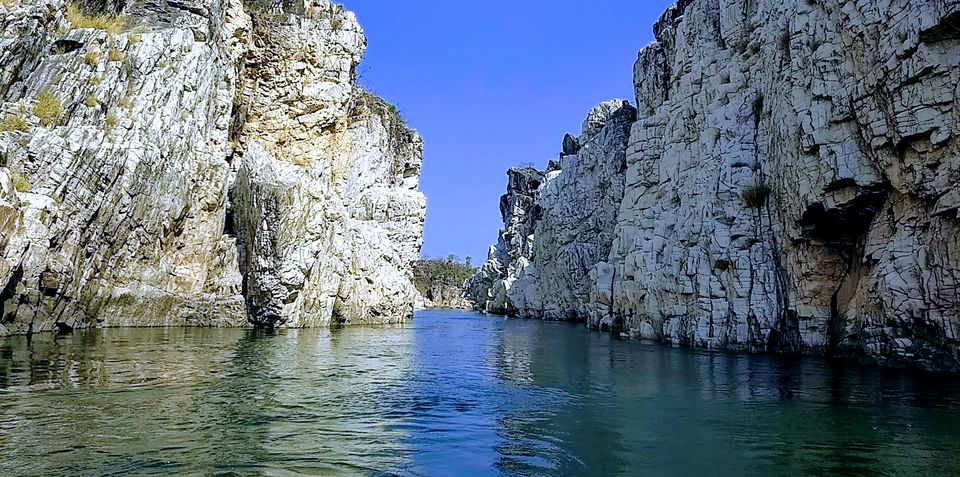 Credit: Saheli Bera
The rocks changed colours from white to pink to green as we floated by. The cliffs beautifully decorated them by adapting various shapes, folds, curves and formation. The guides rhymed the description in a funny way and pointed out the distinct features and forms the rocks took up. Sometime it was like an elephant. There was a rock with a Shivlingam on the top. Somewhere it looked like someone has curved a giant face in the marble cliff.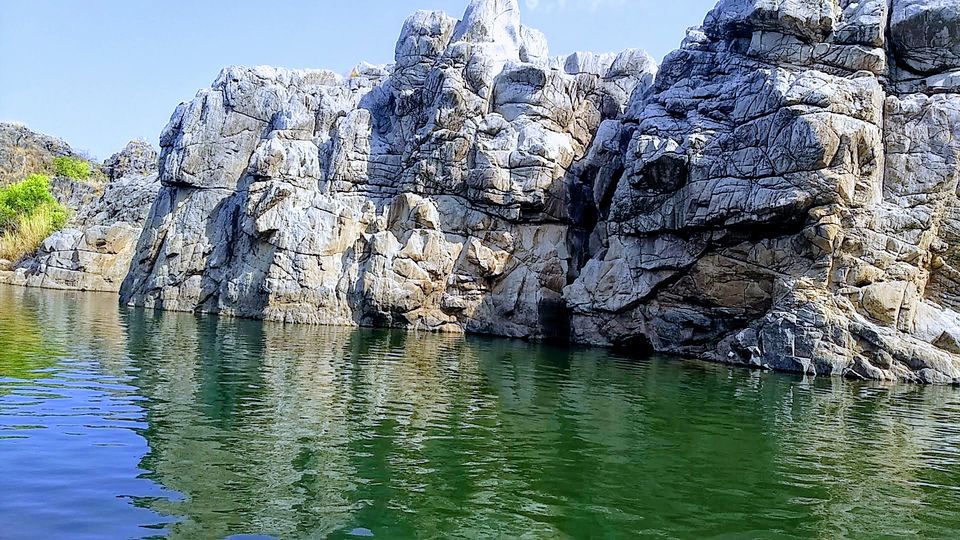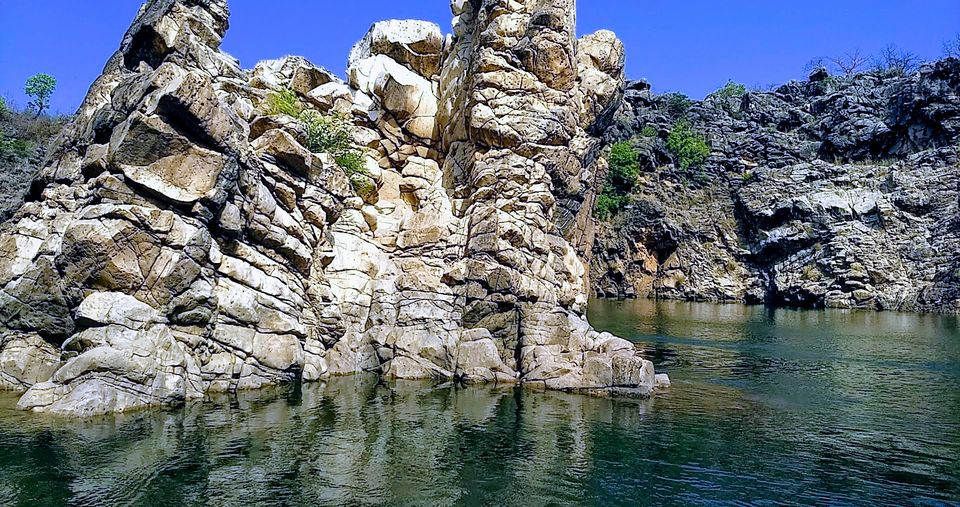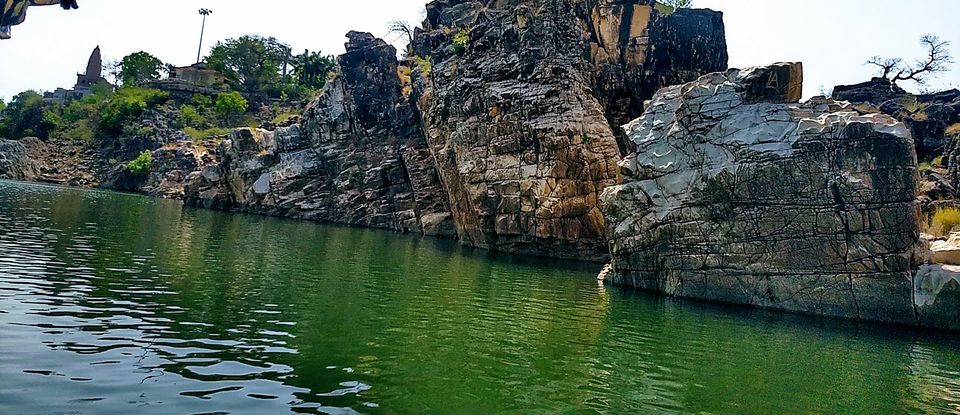 Credit: Saheli Bera
In this sixty minutes boat trip, I couldn't remember a second when I wasn't fully alive, I wasn't fully present in that moment.
It was a surreal experience. Now before going back to my hometown, I made one more promise to myself. Some day I will come again to see these extravagant marble cliffs in moonlight. I'm more than sure, under the silver disc in black sky, they will sink me in one more 'Raat Ka Nasha'. They will give me one more reason to spoil the vagabond child inside me.
It was my last night in Jabalpur. I went to backyard to see the mighty Narmada for the last time. By the river side I spotted these two lovely owlets, bidding me a goodnight and goodbye. Never thought this short and unplanned trip will end itself so sweetly.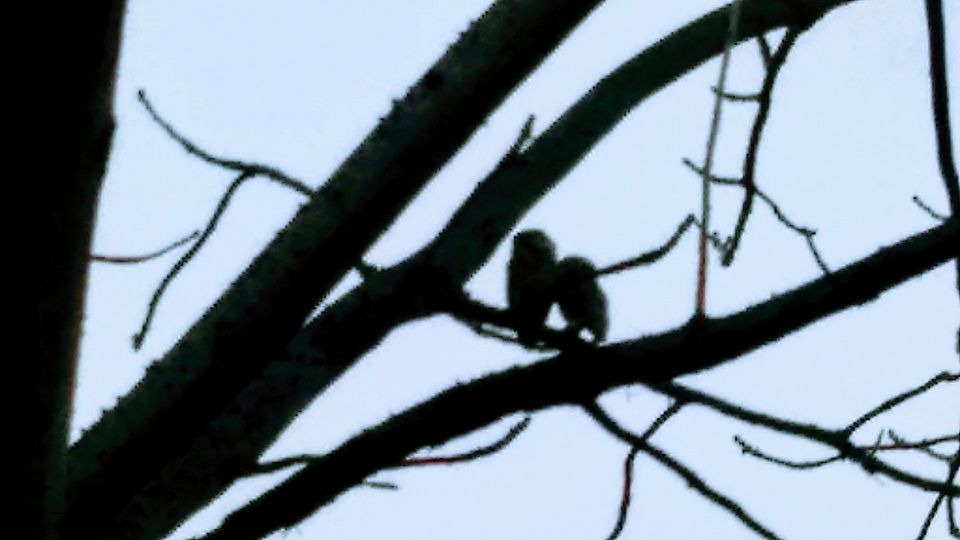 It's early May. The summer is probably showing just a trailer right now. In next two months it will stage the entire show. But I'm no more going to participate in this play or fight any battle with it. I will sit in the audience and will enjoy the show with a mango/lychee margarita in hand.
Truly, Travel makes one modest.