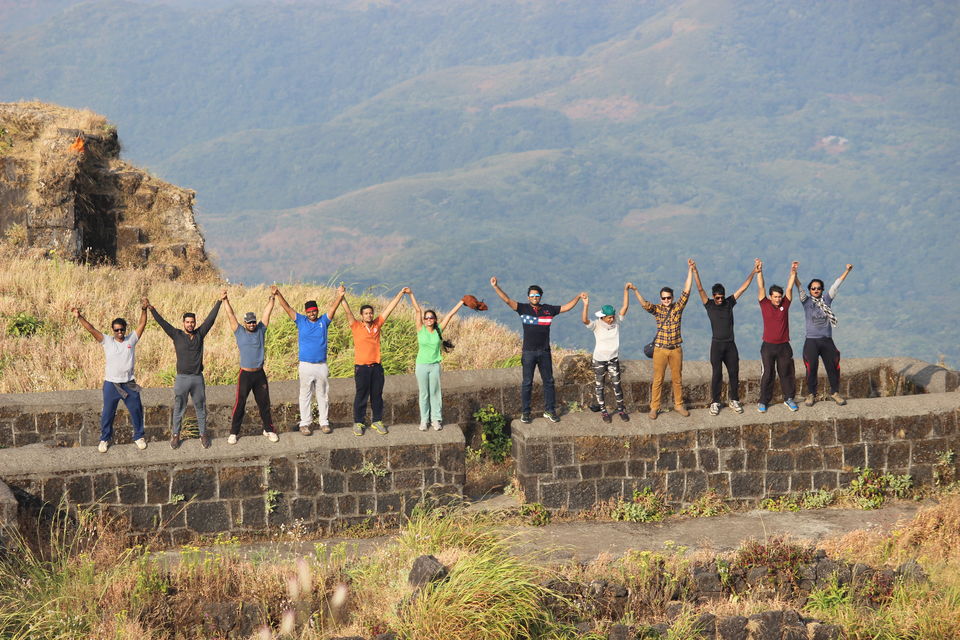 We boarded the Pune Express on Friday night at 10:40 PM from Hyderabad.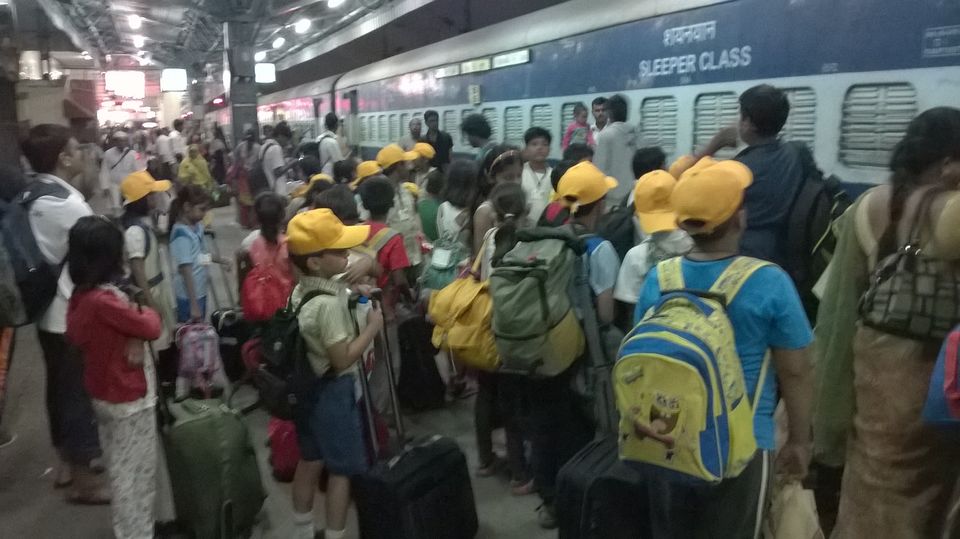 We reached Pune at 1:00 PM and got inside the hired vehicle.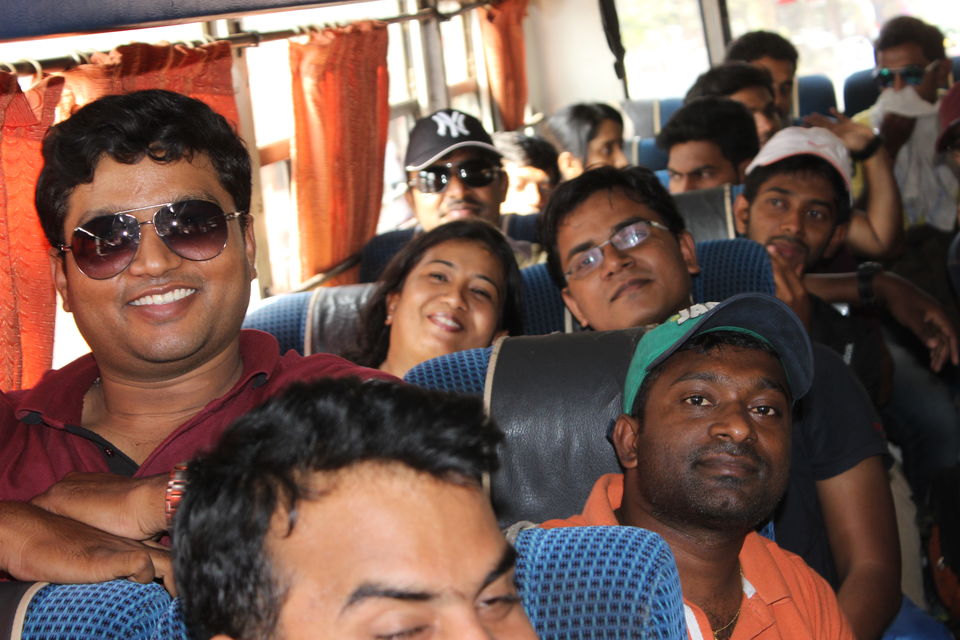 We stopped for the lunch in some restaurant and started to the base village of Rajgad fort.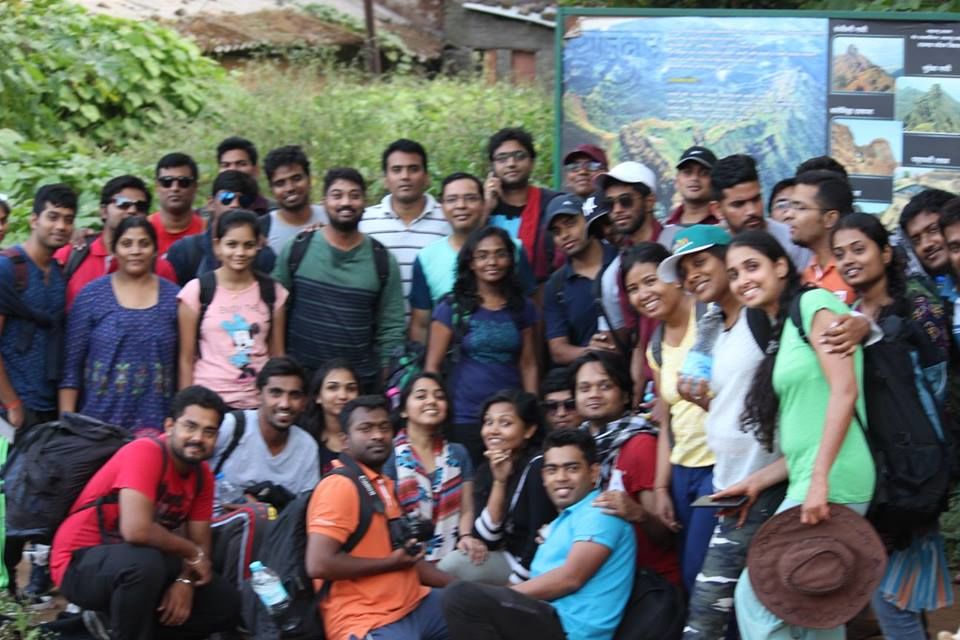 We started our trek at around 4:30 PM in the evening and initially the climb was very less and it was just a walk.
It started to become dark and we continued our trek.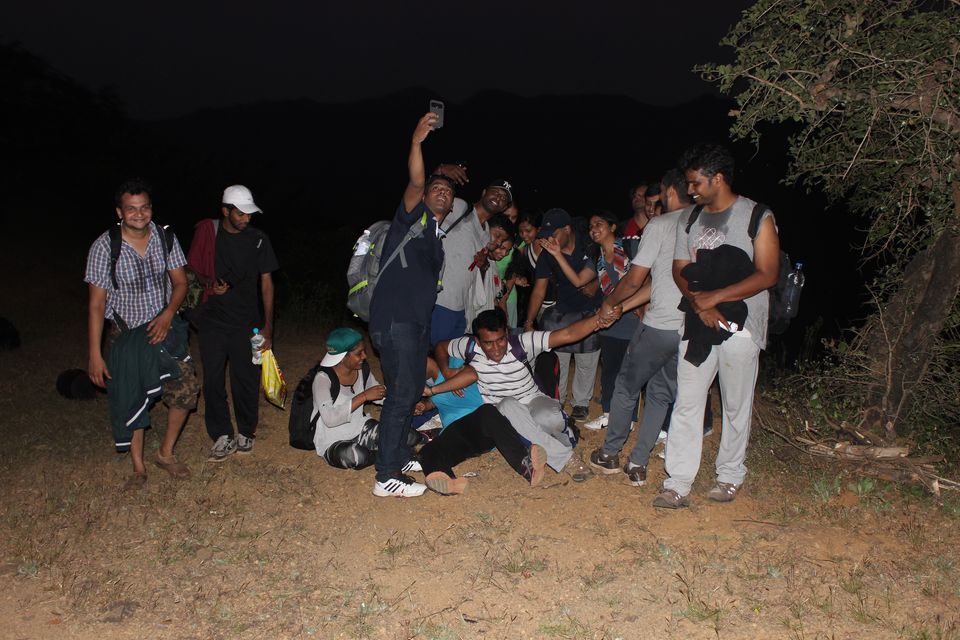 We were doing masti and cracking jokes and moving forward and the climb became steep and we have no other option to continue in the dark.
At 9:30 PM we reached the Padmavathi Temple and this was our plan to stop and rest and continue to the peak the next day morning and we pitched our tents there in the open space. We can even sleep in the temple but by the time we reached the temple, it was already occupied by other trekkers.
We pitched our tents, finished our dinner and lit up the camp fire and the weather was pleasant .
At 6:00 AM, the weather suddenly got changed and it was so cold inside the tent. Everyone was shivering and put their jackets and sweaters.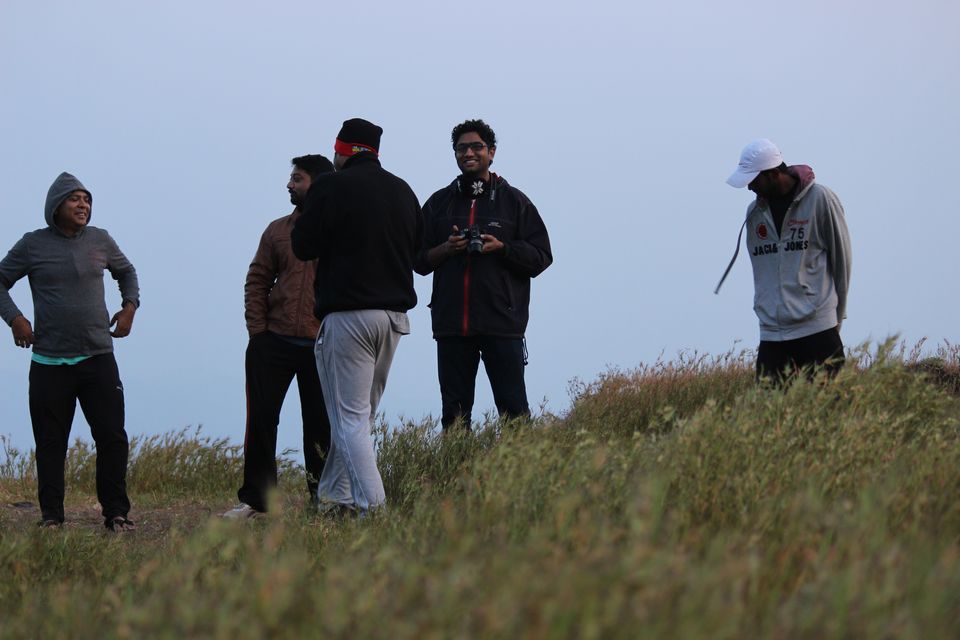 We thought of seeing the sunrise from the top of the fort but because of the weather no one came out of the tents and it became late and we saw the sunrise from the place where we camped.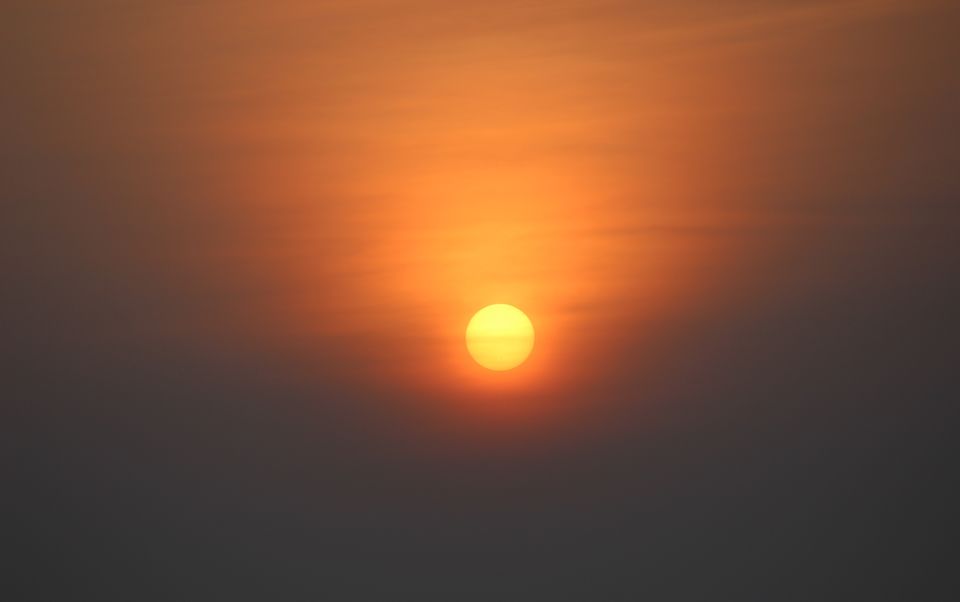 We started at 7:30AM in the morning to summit the peak batch by batch.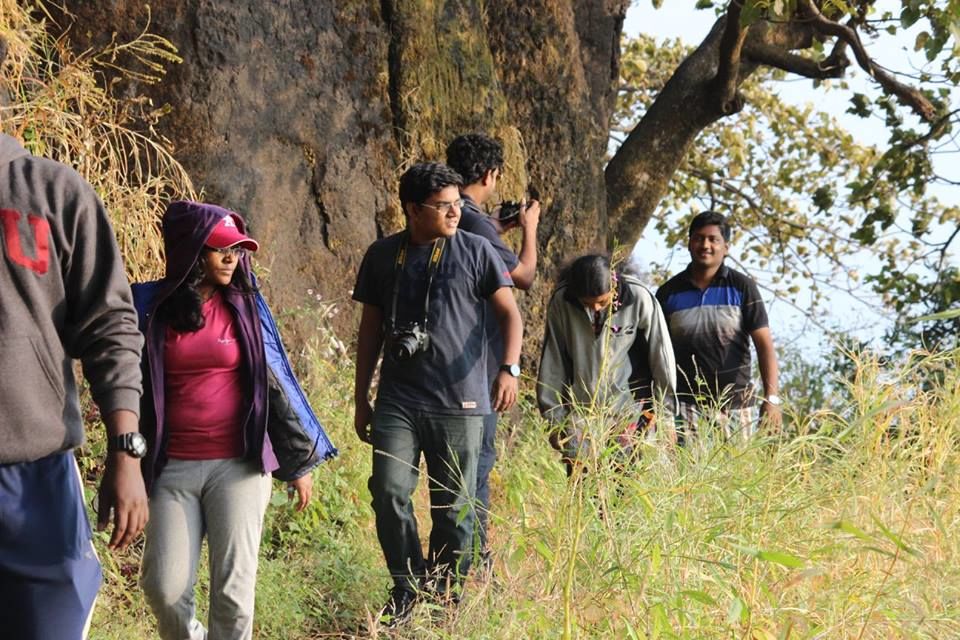 The climb became steep and the path became so narrow. The steps were broken and it became difficult. Everyone has to support each other to reach the top.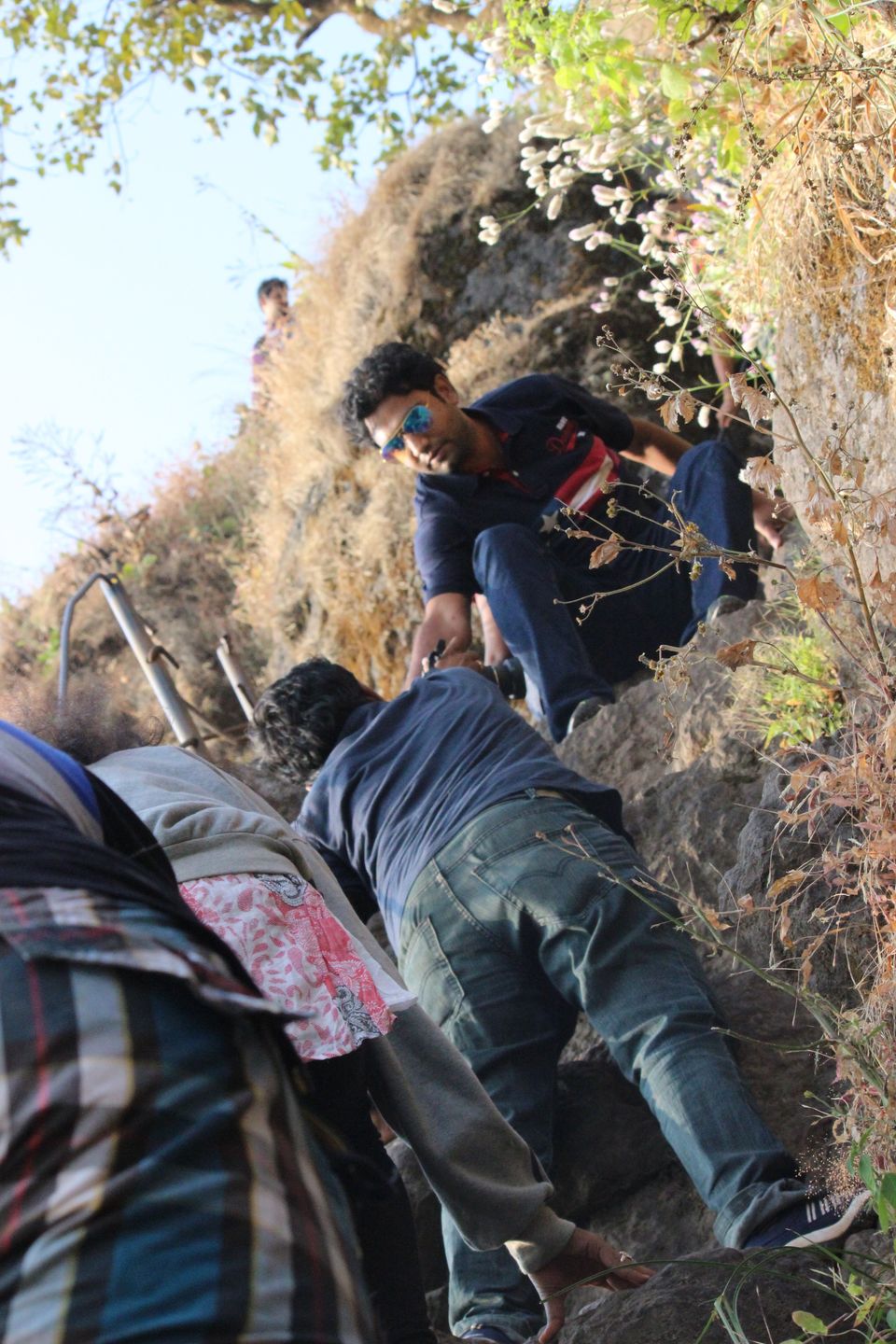 With all these difficulties, we reached the top of the fort.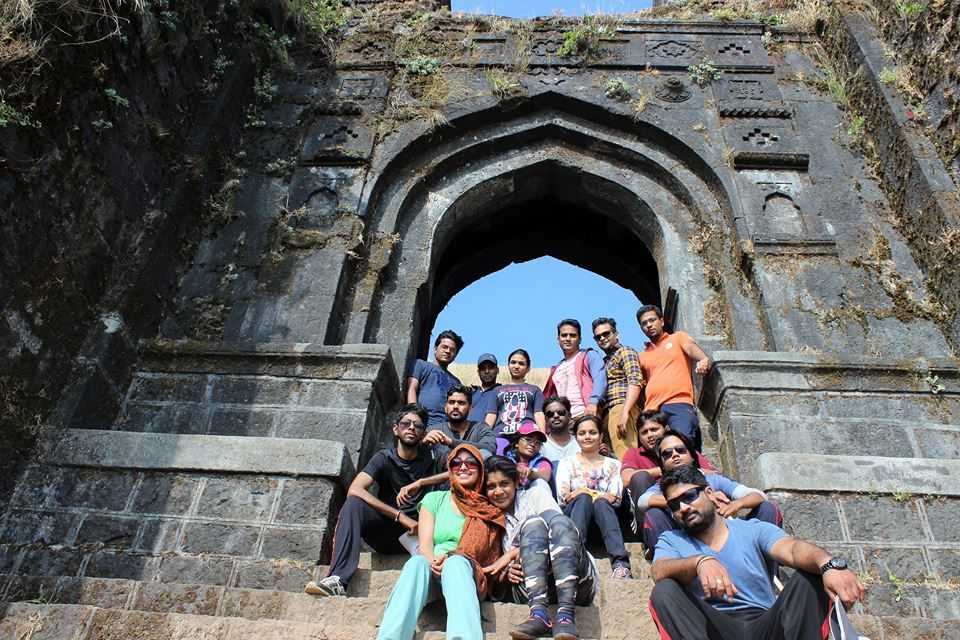 To our wonder, there was a lake on top of the fort at that height and that was filled with water.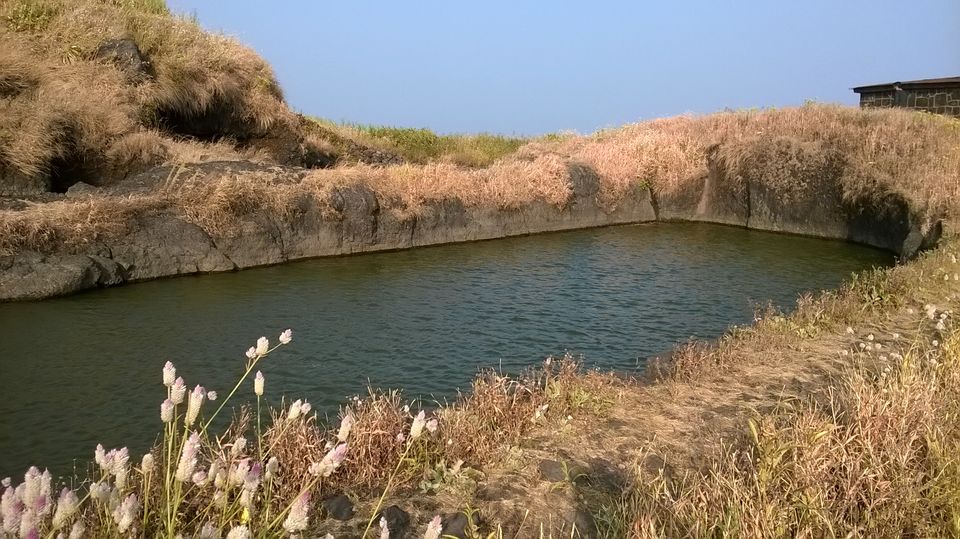 The views from the top were mesmerizing.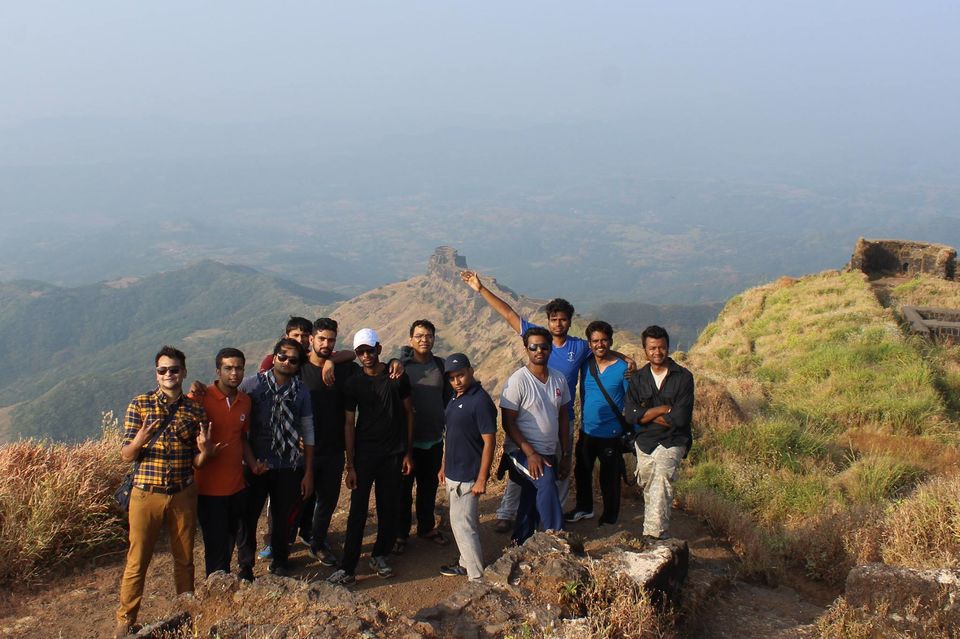 We spent the good amount of time on top of the fort and clicked few pictures.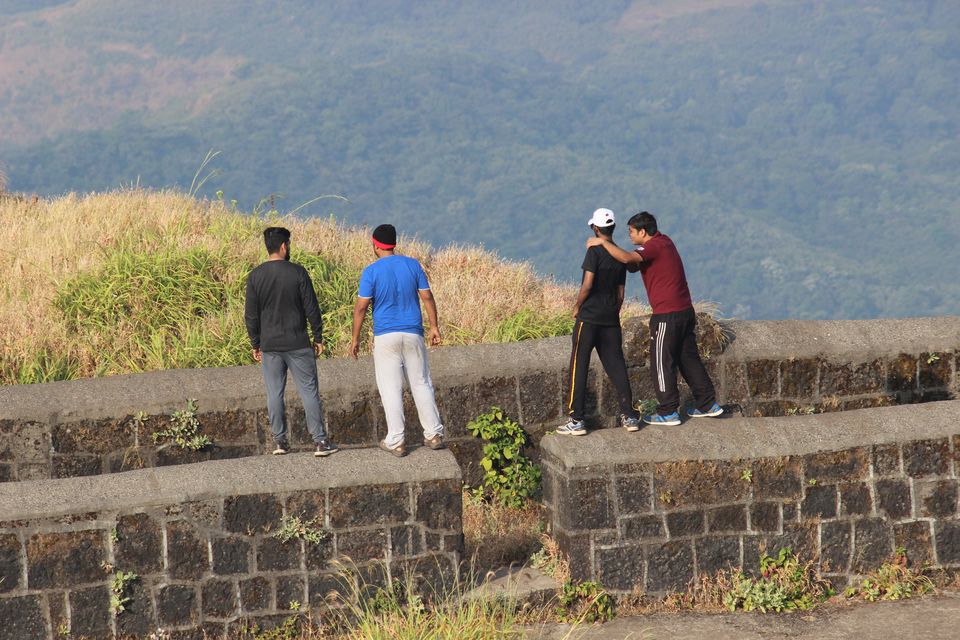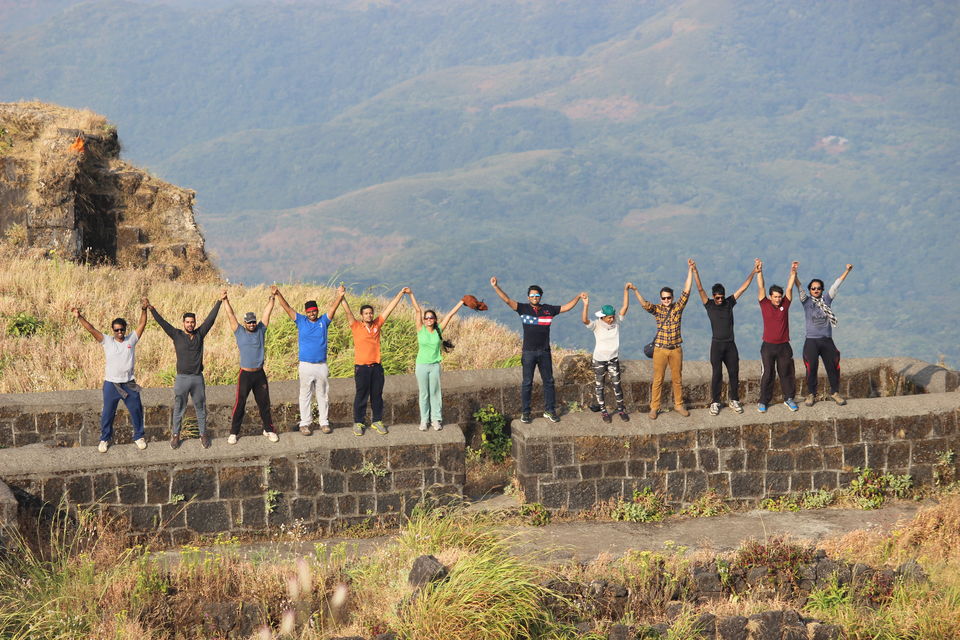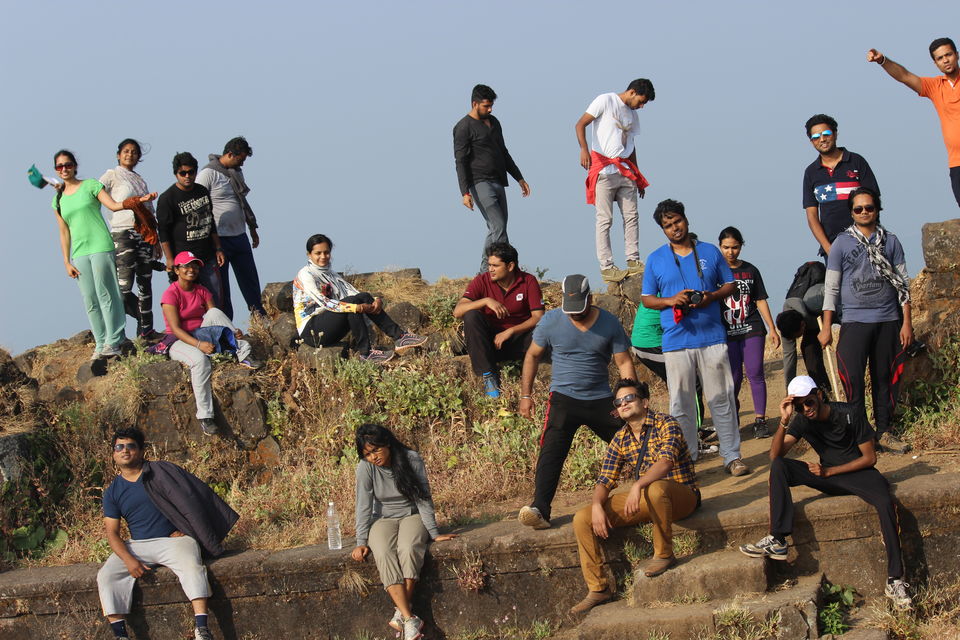 Then we started back to the place where we camped.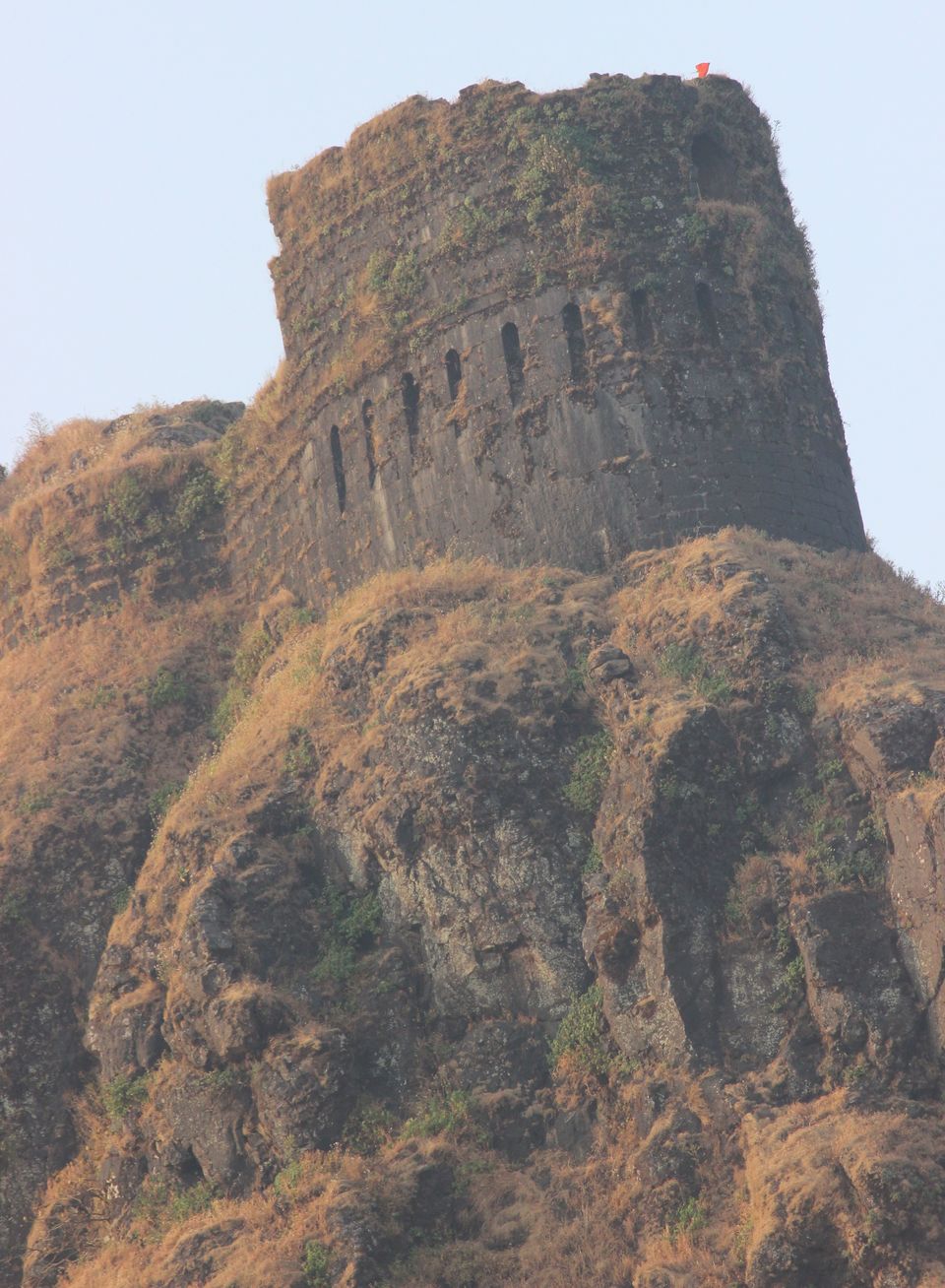 We got down and packed our bags and finished our breakfast. The local people who were on top of the fort were serving the poha and vadapav as the breakfast and it was so good as were hungry after that hike and ate a lot.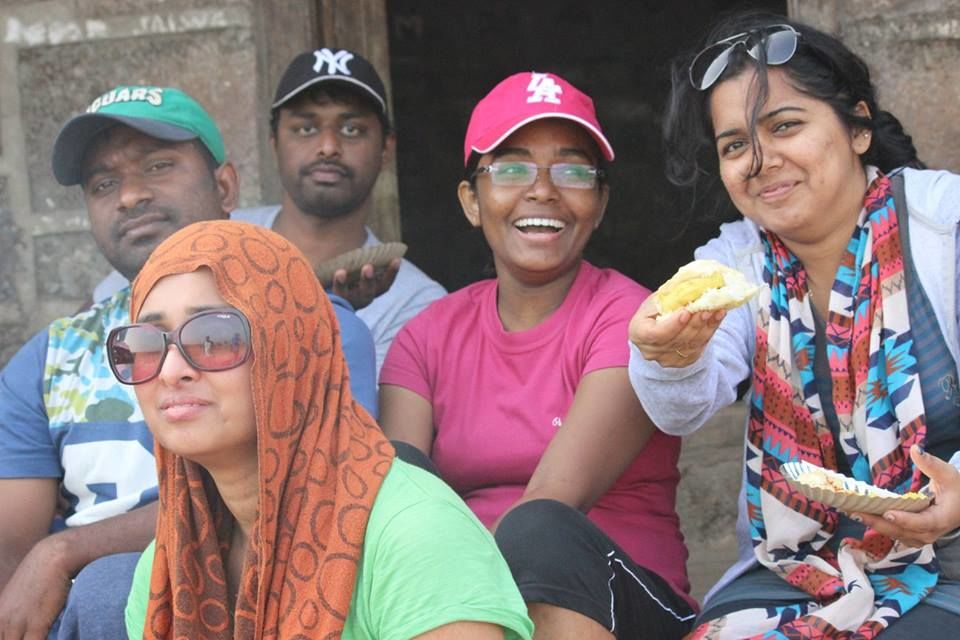 We clicked a group pic and started to the base village at 10:30 AM.
In the early morning, the weather was so cold, now it started to become hot. In the mean time our madam dear Akshatha has injured her leg and couldn't walk.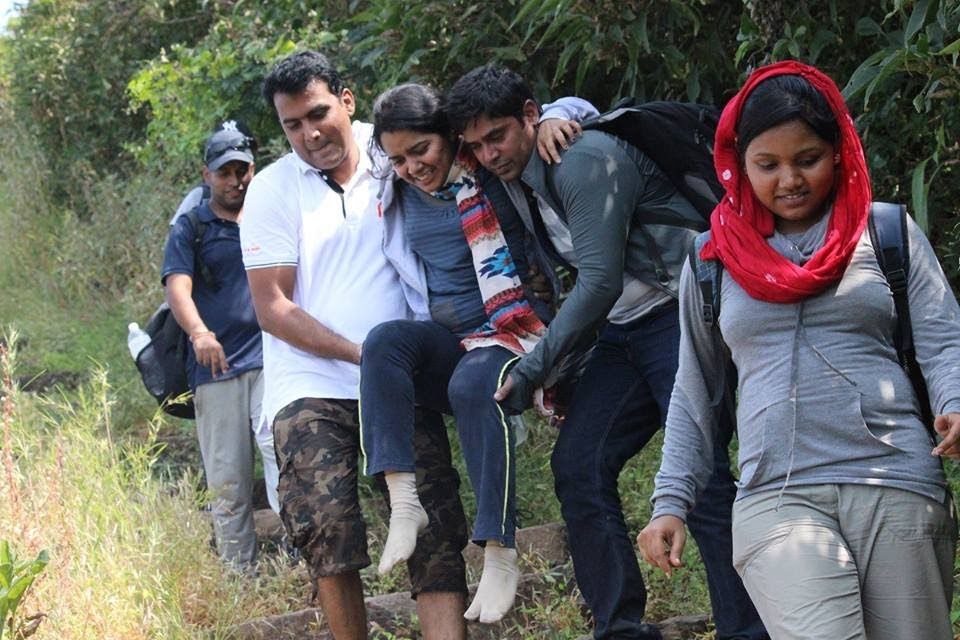 Thanks to her husband and our dear HR Venkat who were there supporting her and got her down.
At around 2:30 PM, it became so hot and we have came back to base village.