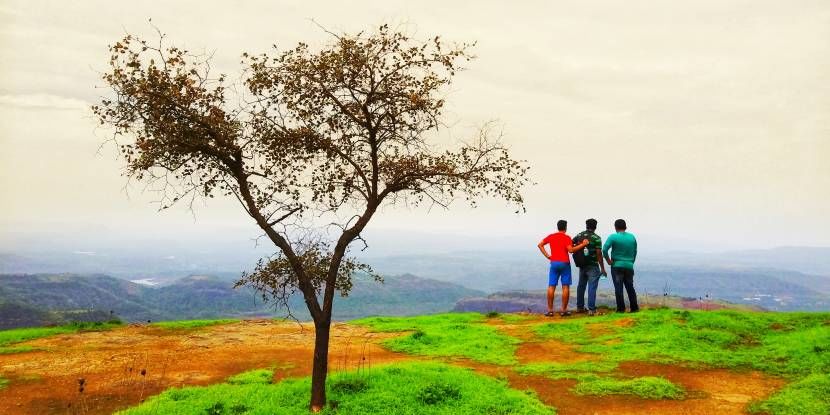 Ever heard of a Cliff pointed like a Hooded snake and resembling with nose of Duke Wellington? Well, let me tell you about Nagphani hill (popularly called as Duke's Nose) which is the best place for 360-degree panoramic views of Lonavala and Khandala Valleys surrounding Sahyadri Peaks.
A visit to nearby Karla Caves which are prehistoric Buddhist caves dating back to 2nd BC can also be blended with this to make a perfect getaway. You can go there on any time round the year but should avoid extreme summer and monsoons due to obvious reasons of heat and rains respectively.
The first thing before starting this trail is to decide the trekking route out of two possible options. The easier one starts from a village called as Kurvande which is nearly 7 kms from famous town of Lonavala taking nearly 1.5 hrs (2 kms) to reach top. The other passage is relatively difficult taking 3-4 hrs (6 kms) to reach pinnacle starting from Khandala Railway Station.
You can drive till Lonavala from either Pune-Mumbai Expressway or highway as per suitability if going via former route. Once you drive towards base village Kurvande, you can feel the roller coaster drive on its curvy roads. This small motorable pathway through tiny villages and Indian Naval Station, INS Shivaji, ultimately ends at Kurvande. It is sparsely populated village, with a huge ground at center, and deep well on its one side.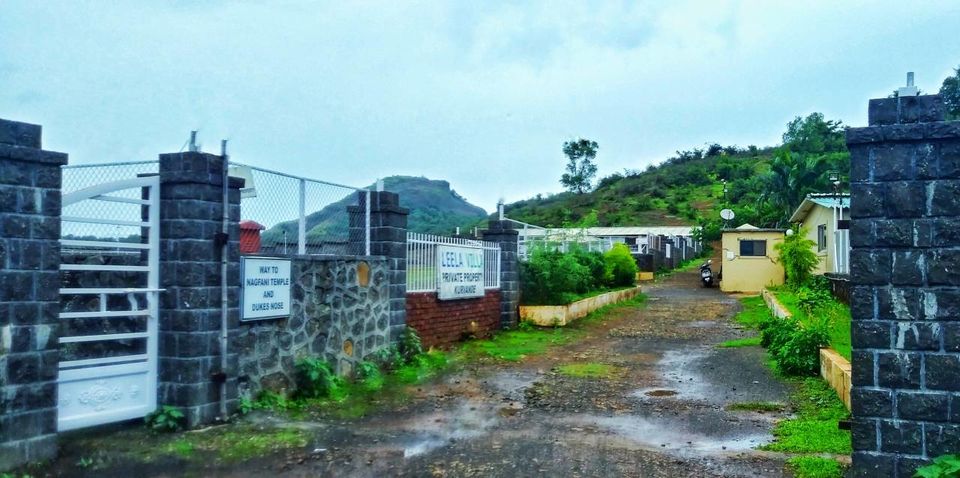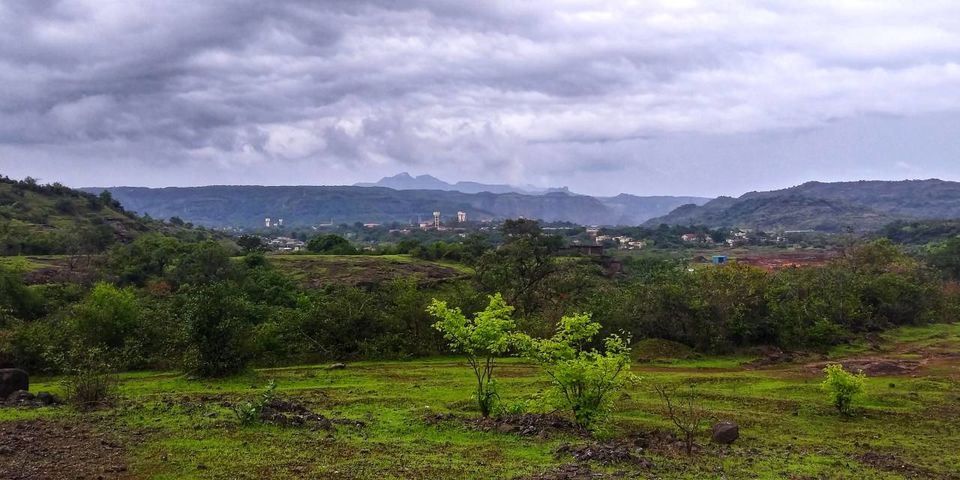 On a bright sunny day, the peak is clearly visible from base, but veiled into clouds during monsoons. Upon inquiring with locals, you can easily find the starting point for the trail, which embarks near a private property called Leela Villa. You can grab some snacks from a nearby Tea-shop. If needed, lunch can also be pre-ordered there for your return journey.
This trail leading to top passes through the forests with a simple hike even suitable for a beginner. Although there are couple of steep patches, but can be easily scaled up. If visited during peak monsoons, several waterfalls gushing down these hills can be seen. You can either directly hop to the top or take pit-stops to fill in your stomach and Memory Cards!
After climbing almost 3200 ft. once you see a small Mahadev Temple atop, be ascertain that you are on peak. One interesting thing about such pinnacles is that, Whenever You'll trek to such peak, you can always find an edifice of human faith. And it seems to be the source of that mystical energy which continuously gives strength to overcome all our difficulties throughout your journey.
Duke's Nose proves to be a wonderful vantage point to see magnificent architecture of Mumbai-Pune road and rail corridors infested with Tunnels. The top is flat and one can easily roam around in whizzing winds gazing at stunning valleys. This peak is especially popular among adventure enthusiasts for thrilling activities.
After you descend, if you still have time in your hand, and adventure on your mind, then head towards Karla caves which is en-route to Pune. The passage to caves is motorable, till half way. But you can park your vehicles at the base to avoid any visible snarling traffic on mountain. Be aware that hike to karla caves from base is a climb of 400+ stairs!
These 2nd Century BC caves are famous "Grand Chaitya" which is "the largest and most completely preserved" chaitya hall of the period! These caves are also home to a Buddhist monastery dating back to same period with two 15-meter grand pillars outside the chaitya. Unfortunately, now only one of these remains. The other space is occupied by a temple dedicated to worship the goddess Ekvira. This temple is believed to be a major place of worship for the People of Aagri-Koli community.
Many-a-times there will be huge queue for the temple and can take upto 1+ hrs to get blessed with the sight of prime deity at temple. But once you step into these caves, you'll get to see the intricate architecture. When looked closely you'll find these sculptures speaking itself about the history these are beholding.
You can spend rest of the evening roaming around these caves and enjoying various local stuff being sold in huge series of shops including Pedha sweet and Boiled Peanuts.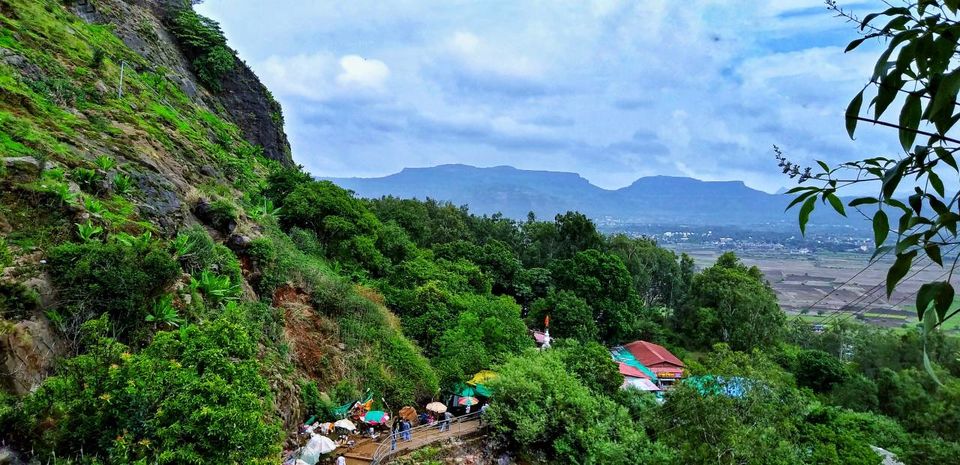 At the end you can head back to home after this escapade day. But remember, reaching to any pinnacle is never easy, but always worth the efforts!
Which hike was your best trail, tell me in comments or Share with our worldwide community