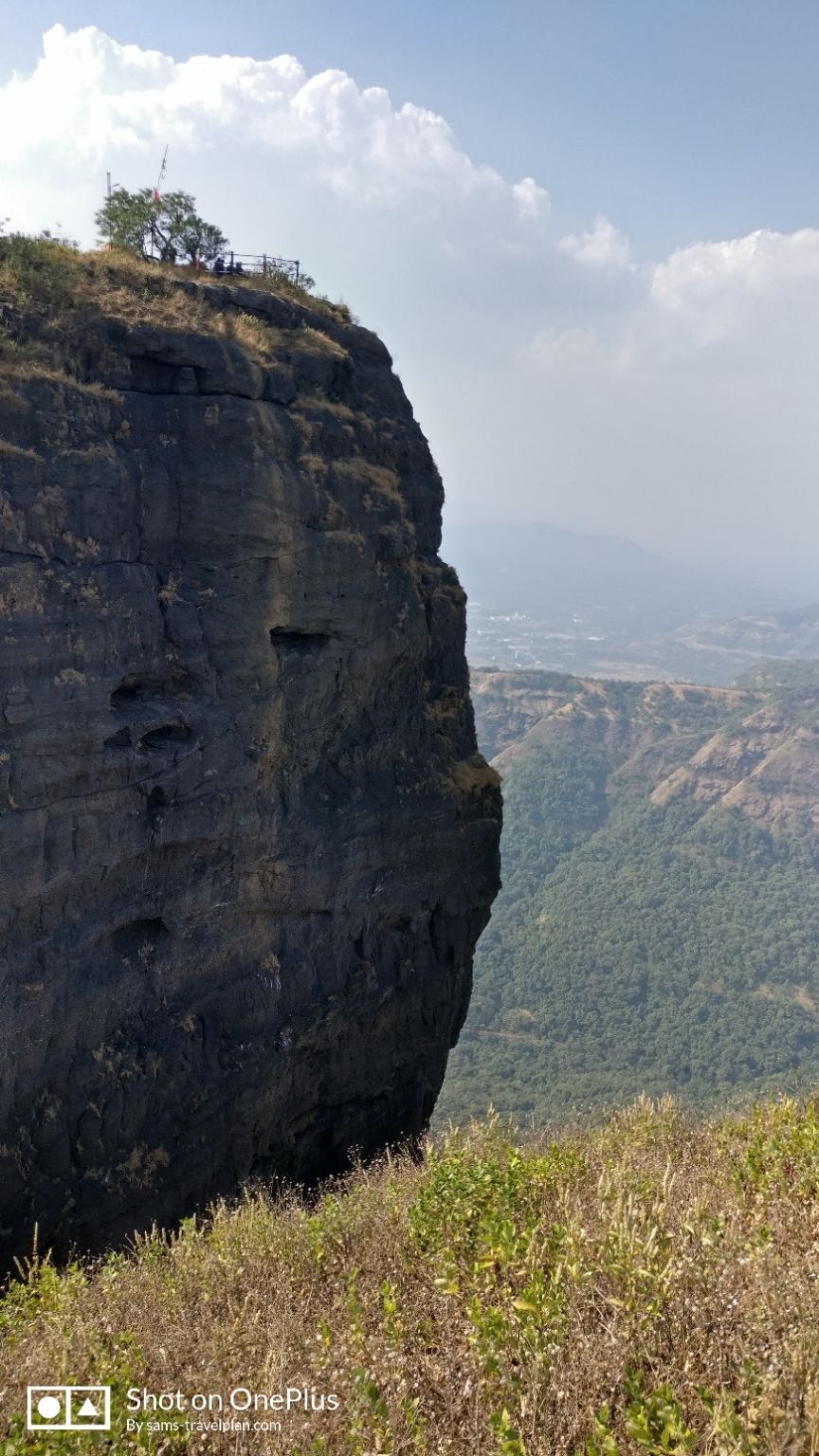 A Trek to Nagphani is well known vantage focuses in Lonavala later known Duke's Nose after Duke wellington, is cliff at Khandala. This cliff is pointed like a snake pointed head portion (hood) and hence it is known as Nagphani.
(Nag means snakes and phani means hood). This is marvellous trekking spot between Khandala and Lonavala. Adventurous trekking is highly essential to reach Duke's nose via Khandala. Climbing from Khandala is good gateway for adventurous trekking that can be done in 4 hours and get down towards Kurvande village in just 45 minutes.
Trek Information
Height: 3200 feet
Trek level: very easy
Trek route: Jungle trail
Time for trek: 2 hours max
To reach Nagphani nearest spot is Lonavala or Khandala which is well connected from Mumbai, Pune, Nashik which is further trail route from other state. It is around 12 kms away from Lonavala. One can hire autorickshaw if private vehicle not available to reach Nagphani base village Kurvande. Once reached the base village, trek is a short one and easy with clear path.
It can be reached via road also from express way.
Nagphani can been seen from Express way towards right side.
For me trekking is something which you can not take off from your passion. One day my partner wanted to do short trek which is near to Lonavala so I dragged list to decide which is shortest one day trail. List appears with the name of Nagphani. This name is supernatural phenomenon in its own. We actually were so curious to know about this trek and decided to trek here on coming weekend. Being a distance of 2 hours I normally prefer to travel on my bike. For bike the distance is not more than 2 hours, so we decide to do Nagphani trek on Sunday.
We left from Mumbai and reached Kurvande village at 10am which is base point of trek and parked bike at base village. At base village there is direction board of towards Nagphani temple. Trek route is simple and clear from base village of Kurvande. After walk of 30 min there is steep climbing. It is easy but for beginners it may find bit difficult. After crossing this you will pass from dense ropes and narrow road in between the small trees.
There are no hotels or any stalls on the way so make sure to carry own stuff before start. Keep drinking water which will keep your body hydrated throughout the trek. Some peoples do camping also on this route. After trek of 2 hours you will reach at peak point where there is small temple of Lord Shiv with shape of Snake with head. If you want to climb dukes pinnacle then you should come with proper safety gears of climbing as the climb is 90 degree. You can relax for sometime on this peak as wind is more at top can also do some photoshoot.
Dukes nose is popular for Rappelling, Trekking, camping, Rock Climbing. If you want to experience this adventure activity then do come with trek organisers. After this wonderful trek we started descending towards base where we started. It took us 45min to reach at base. Without wasting further time we left for Khandala and had lunch there and further left for Mumbai.
Most of people will prefer to do this trek on monsoon to witness foggy and peaceful climate. People do come in winter and summer for one day trek.
Do explore the world of mountain because mountain is calling you and you must go.
Thank you for reading and do follow me by mail for further adventurous trek.
This is my blog link.
https://www.samstravelplan.com/?m=1