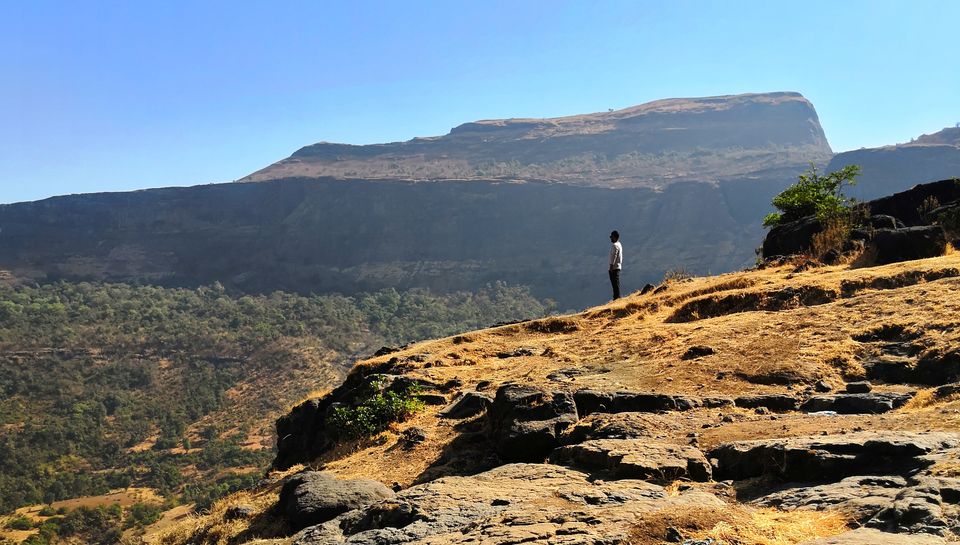 Difficulty : Medium
Time required: 3 hrs from Nirgudpada and 2 hours from Harshewadi
Endurance : Medium
Did it happen with you that you had fear to climb one of the fort by watching video online and reading some blogs, For me that Fort was "Harihar Fort"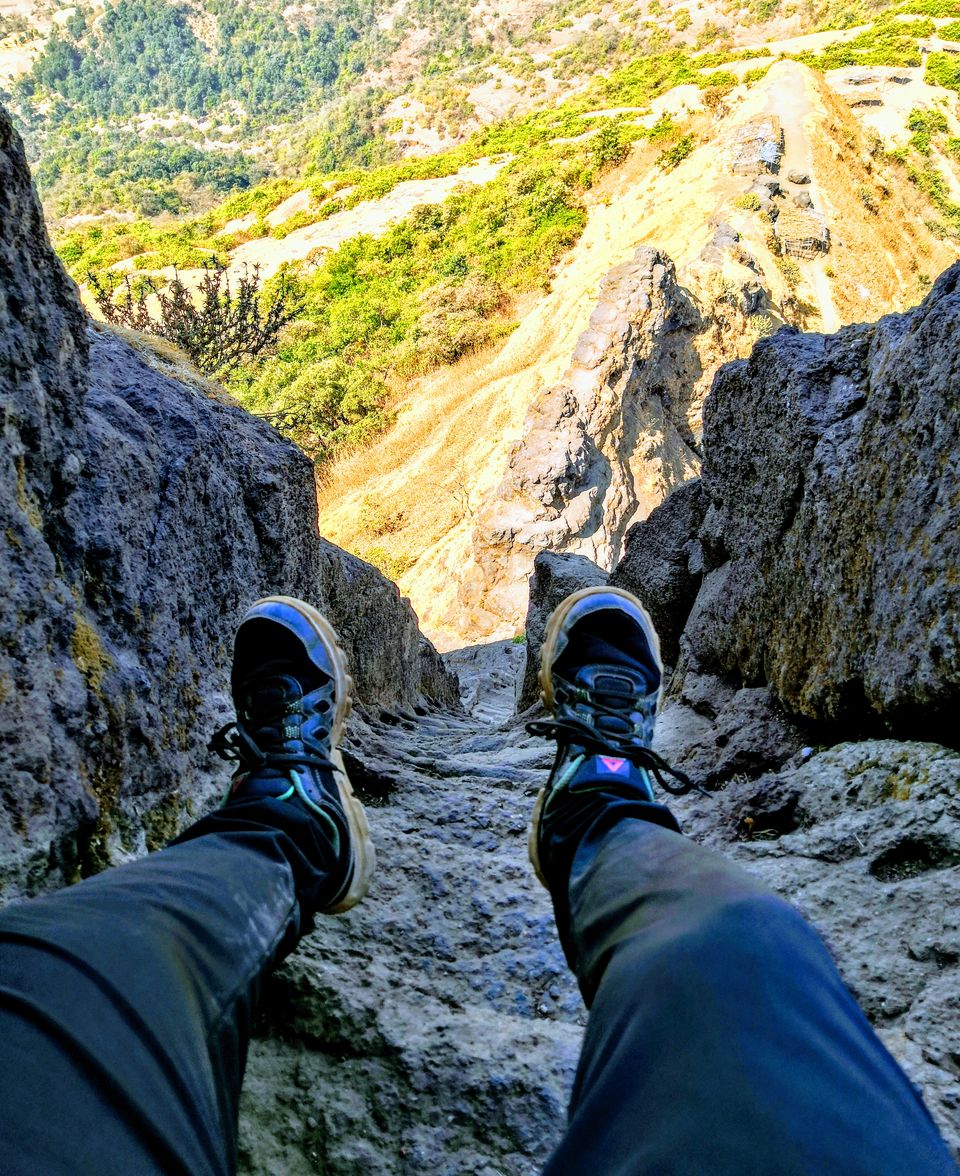 By watching various videos I had a feeling that it would be so difficult but let me clear that doubt and say it loud and clear that rock cut steps are nothing to be be afraid of. It can be climbed at ease with little caution.
Information:
I don't think Harihar fort needs any introduction as it very well known due to its unique vertical rock steps. It falls under Trimbak range north of Igatpuri and west of Nashik.
Fort looks rectangular in shape from base village.
Ways to reach:
Harihar fort has two base villages : Nirgudpada and Harshewadi.
To reach Harshewadi you should have bike or car as public transport buses are not available to Harshewadi. We din't see single bus in 6 hours which we took for complete trek.
To reach Nirgudpada you need to reach Igatpuri from Kasara (From mumbai) or nashik (Pune), From igatpuri board bus to Trimbakeshwar and alight at Nirgudpada.
Places to visit:
Rock cut stepes : These are most fascinating spot on Harihar fort.
Temples : There is a small temple of Lord Hanumana and Lord Shiva on the plateau. Plateau areaa of Harihar is very big. You need ample time to explore plateau and relax it on as well.
Lake : Although we can't call it lake there is a small pond is there in front of this temple, water is drinkable.
My experience :
Me and my friend (Abinash) went to 2 day Nashik trip. We visited Trimbakeshwar Temple and Bramhagiri peak on first day. Harihar fort was on my wish list for long time. As there was no public transport available to Harshewadi we took a bike at night from King travels, they only give Activa on Rent.
We left from hotel in morning 8 am, road is very beautiful, we enjoyed very moment of the ride till last 5 km , last road to reach base was in worse condition, We covered 1-2km distance by walking. Once we reached harshewadi we inquired for route, took water bottles for route and left for trek.
Trek route is well marked , there is confusion at 1-2 points but you'll be able to identify the correct route quite easily. Please do not forget two carry 2 ltr of water each and dry snack , there is only two stalls in whole 2 hour trek. There is two difficult package due to lose soil which need to be climbed with caution.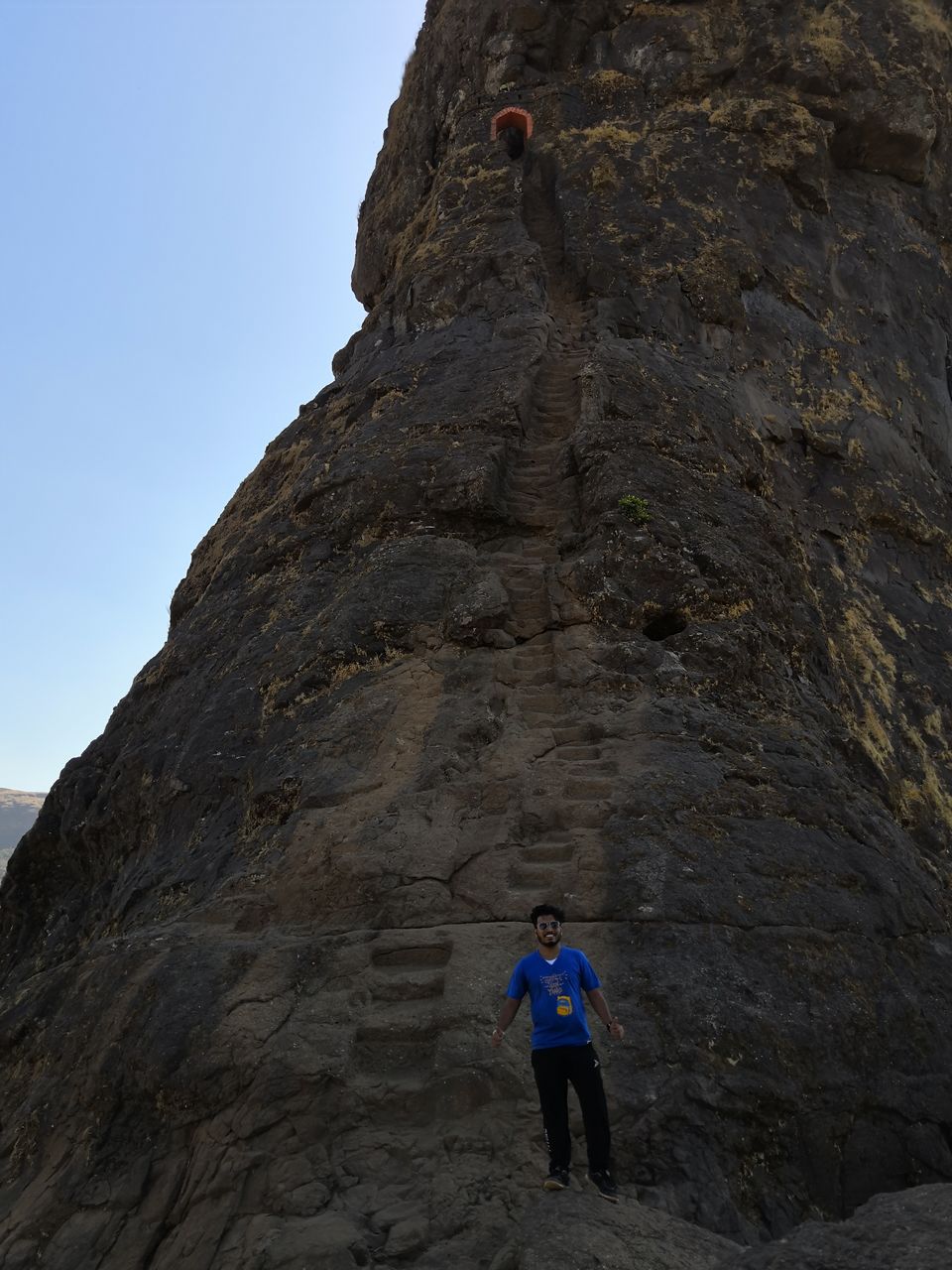 It took us 1 hour to reach the point from where rock cut steps visible , we took little break and then started to ascend to first rock patch, there are holes in each steps which can be useful for support, 10 minutes are enough to climb this patch, then you need to climb second patch with extra bit of caution as there second side of this patch is fully exposed to deep valley.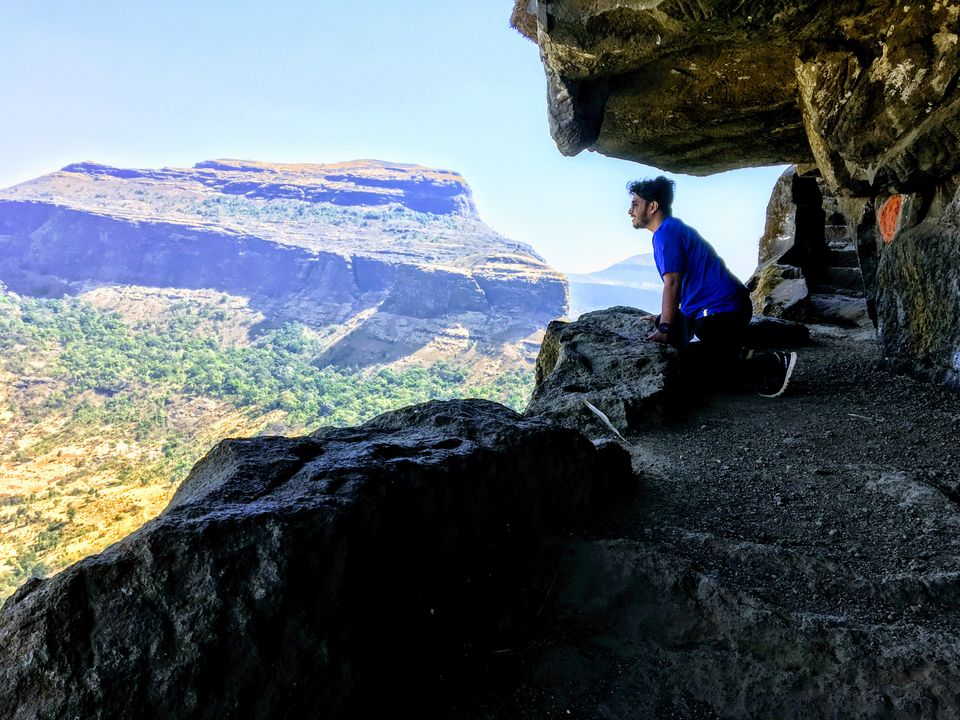 After ascending this spot we came to plateau, we visited temple and got amazing view of other portion. Then we reached the top most point of fort, there is saffron flag on this point. We explored complete fort in 2 hours, clicked pictures. As this was weekday only 6 people including us came to fort, so you can imagine how peaceful it has been.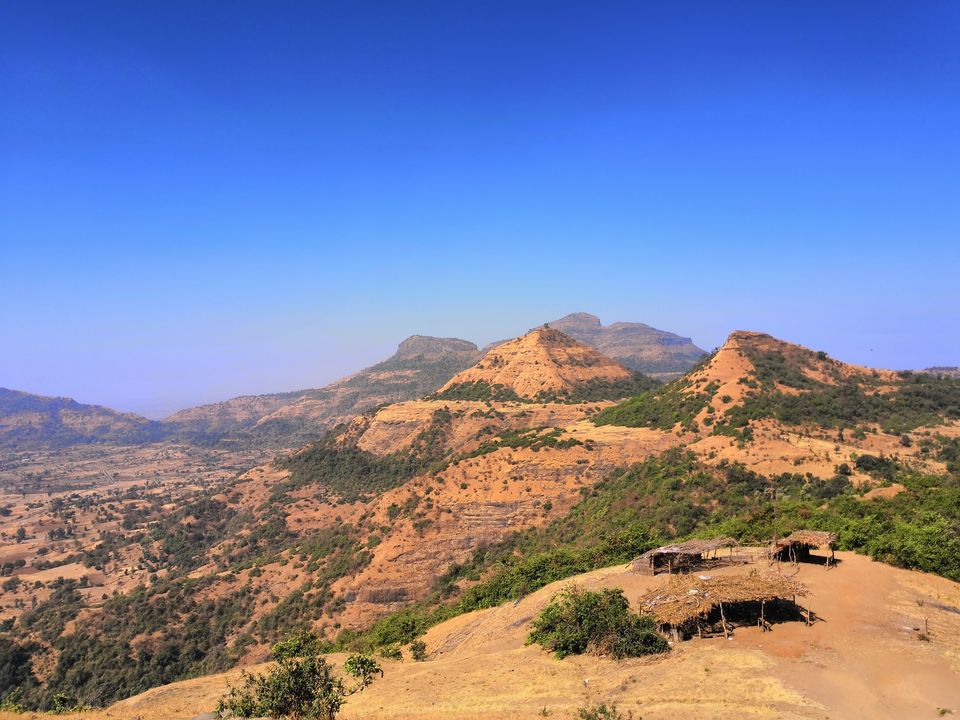 We ate biscuit and started ascend around 1 pm and reached base village around 2:15 pm. Food facility only available on weekend so we didn't get food at base village. We ran towards nashik , in 20 minutes we saw a local hotel, ate pithala- bhakari there and then reached directly to hotel at 4 pm. Took rest at hotel around 3 hours, had dinner and catch bus from nashik to pune at 7 :30 pm.
As I said go without fear to harihar fort after watching video its just trick of Camera angle
If you like the information and picture then please visit this awesome place.
You can contact me for any information :
Instagram : aao_milon_chale
Mobile : 9762039898