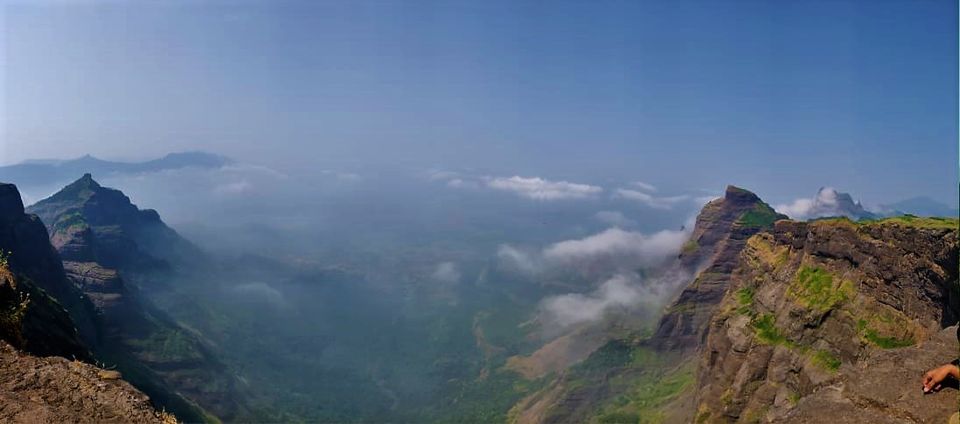 The Sahyadri range or The Western Ghats are massive, covering the states of Kerala, Tamil Nadu, Karnataka, Goa, Maharashtra and Gujarat.I started trekking the Sahyadri range 5 years ago and so far i have done over 30 treks (which is very less compared to the full fledged trekkers). But I'm sure i can give you the basic idea of where to start, best treks, trek which i haven't done yet but are challenging and beautiful at the same time. So stick along!
Note: 1.Every trek will cost you around Rs1000-1500 if you go with any of the trekking groups but it will cost you Rs500-1000 if you plan to go without them.
2.Pack light mostly carry water weight(1.5litres min),dry snacks and biscuits. In monsoons, carry an extra set of clothes and raincoat and small plastic bags for your electronics. Also carry Glucon D or ORS sachets ,they help a lot.
3. Download offline maps on your phone of that area prior to leaving.
Where to Start : It's not necessary for you to be super fit and have a stamina of a horse to do trekking here(I know i wasn't).The Sahyadris will accept you as you are. So if you are new to trekking ,don't worry just pack light.Travel with a well known trekking groups like Mumbai Travellers, Travel Trikon, etc.Now , i wouldn't recommend to start with high altitude treks like Kalsubai, Harishchandragad,etc instead start with low to medium altitude treks. Like...
1. Lohgad Trek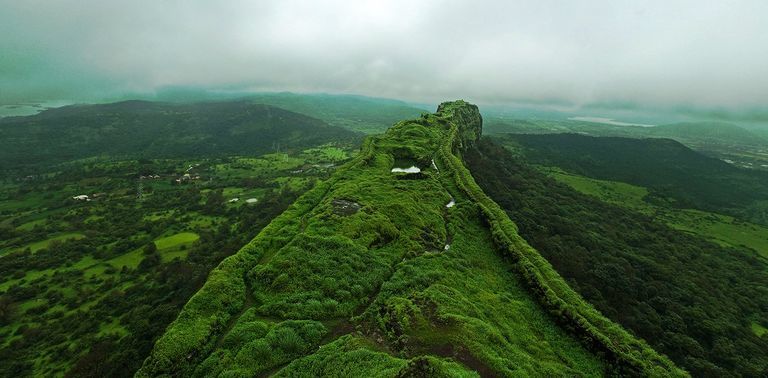 Lohgad trek was a school trip for us in 7th std. So it's a pretty easy trek only 3389feet high. Lohgad is situated near Khandala ,Lonavala. It takes an average of 2-3hr to climb a height of 3000 feet. Grade : Easy
2. Naneghat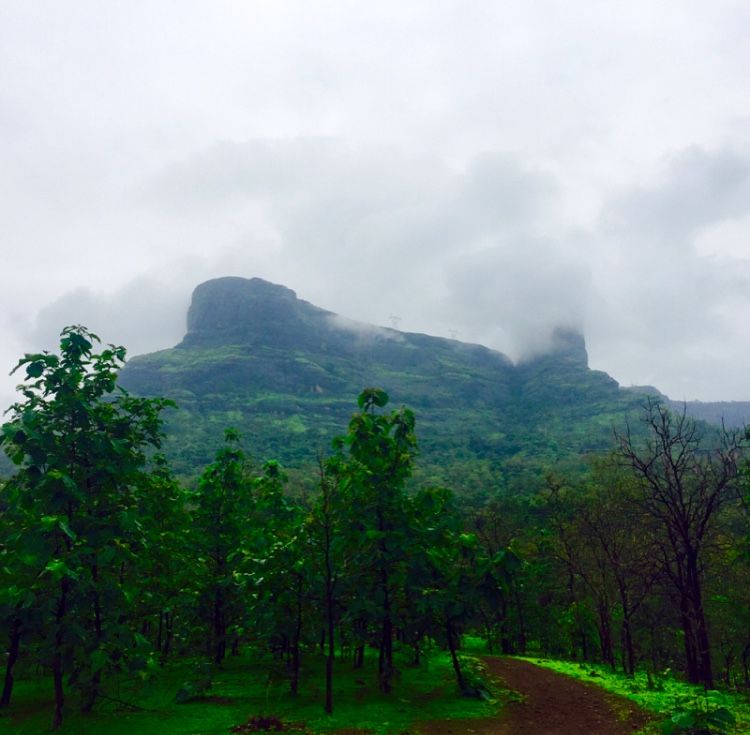 Naneghat was my 8th standard school trip.Situated near Malshej Ghat, Naneghat is must-do trek for beginners. One can reach Naneghat easily by catching State Transport (ST) Bus from Kalyan to Ahmednagar. Naneghat is mostly rock patches and dry terrian with narrow streams placed perfectly for you to refresh. It is mostly a steady climb but steep increases in the final ascend. Height : 2750 feet. Grade : Easy to moderate.
3. Peb Fort(Vikatgad)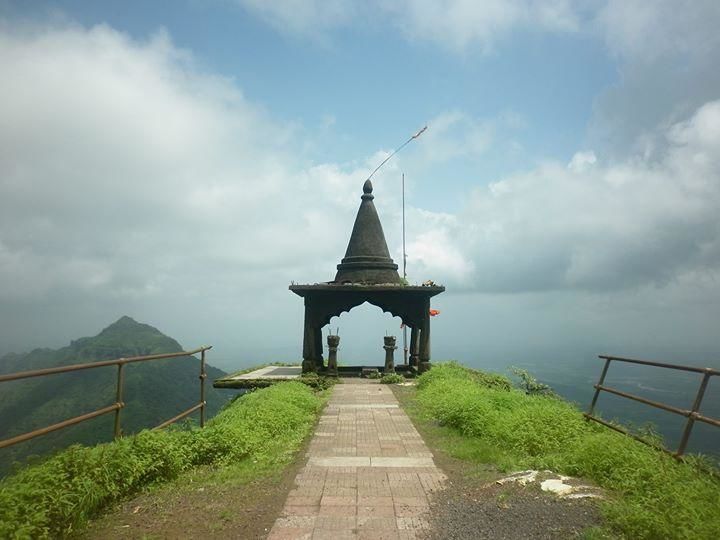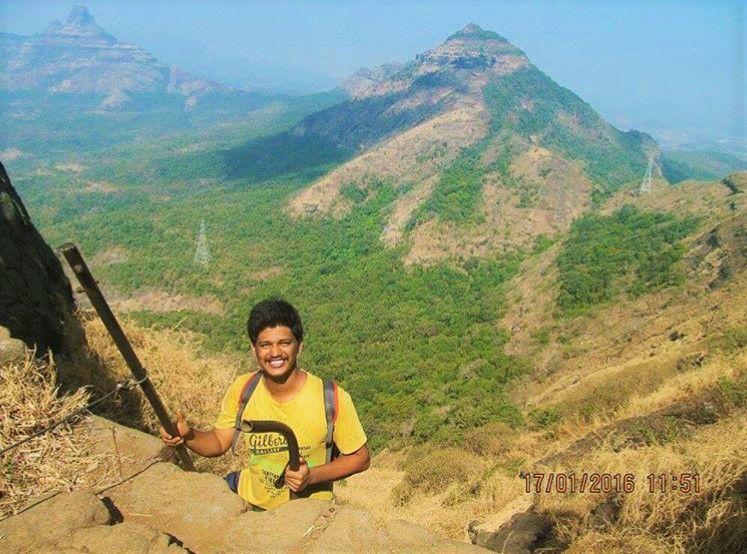 Vikatgad is near Neral so it is easily accessible by local train. The trail begins with a path of toy train tracks which is a pretty good photography spot.Beware of monkeys at the top. Height : 2100 feet. Grade : Easy.
4. One Tree Hill trek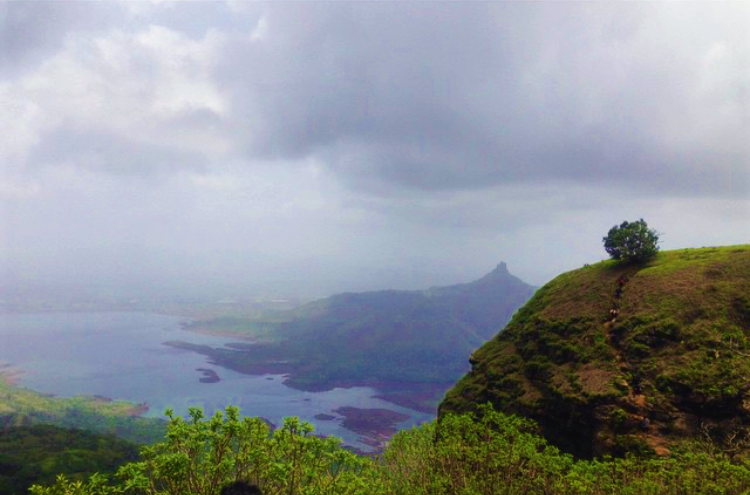 Also near Matheran, One Tree Hill was my first Sahyadri trek. The view at the top made me fall in love with trekking and that's why i still travel to see the world from the top. You can view other points in Matheran once you reach the top. Height : 2625 feet. Grade: Easy.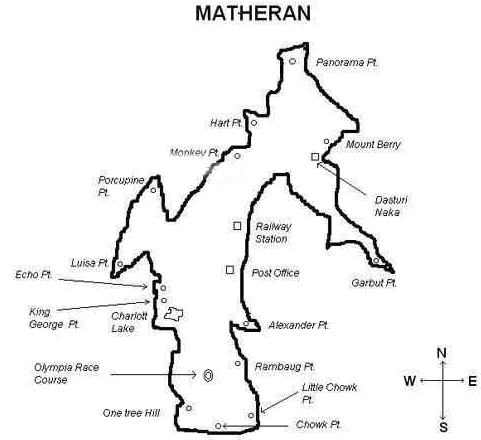 5. Mahuli Fort Trek.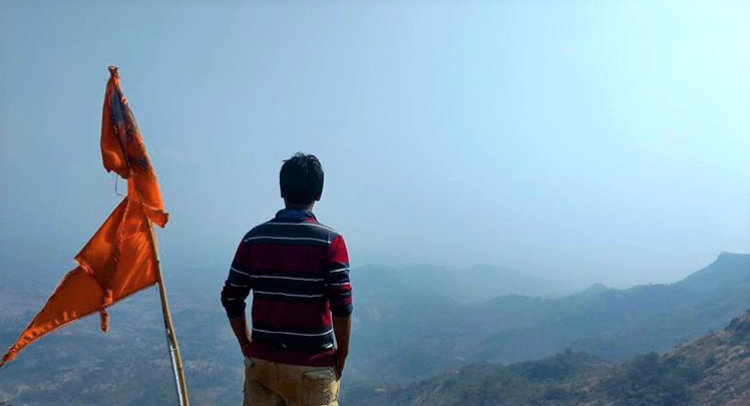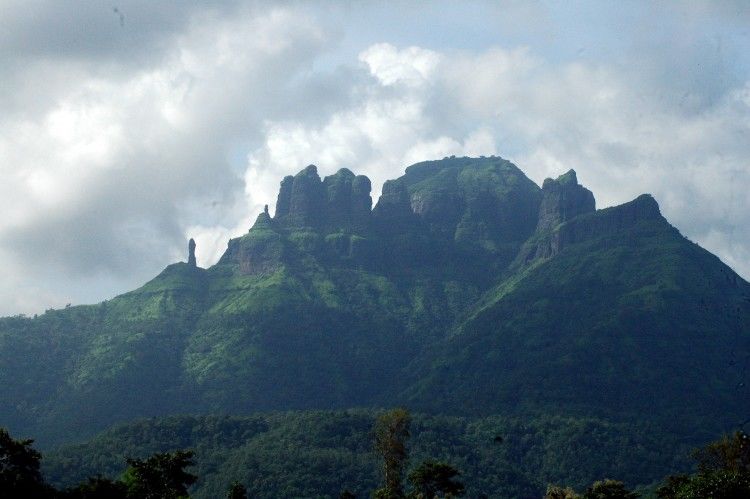 The first look at Mahuli might intimidate you but in fact it's not that burdensome. Mahuli stands 2815feet above sea level. It is the highest point in Thane district.The slopes increase gradually.Frequent plateaus and lush green meadows to soothe you on your way.Closest Railway station is Asangaon. Height : 2815 feet .Grade: Moderate.
6. Rajmachi Trek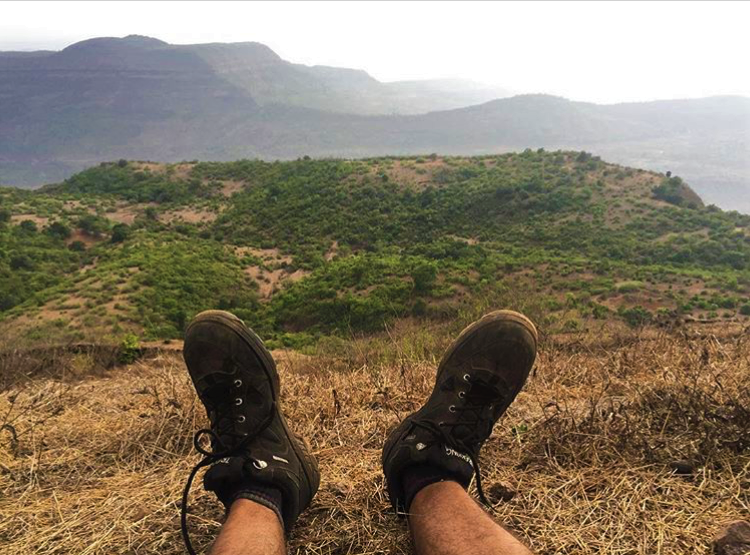 Me and my friends did this trek back in June 2016 so we were hoping for some rain but all we got was dehyrating sun. The trail from Kondivale village, Karjat side is steep uphill climb. We needed a little adventure so we started from Karjat side and we were exhausted by the time we reached the base village. The trail from Lonavala side is easy 16km walk providing scenic views of the landscape and it is recommended for beginners.Bikers use this trail as an off-road biking. Rajmachi Fort consists of two forts Shrivardhan fort and Manaranjan Fort.Dive into the Rajmachi lake once you reach the village. Height : 2700 feet . Grade : Easy from Lonavala , Moderate to difficult from Karjat.
7. Andharban Trail.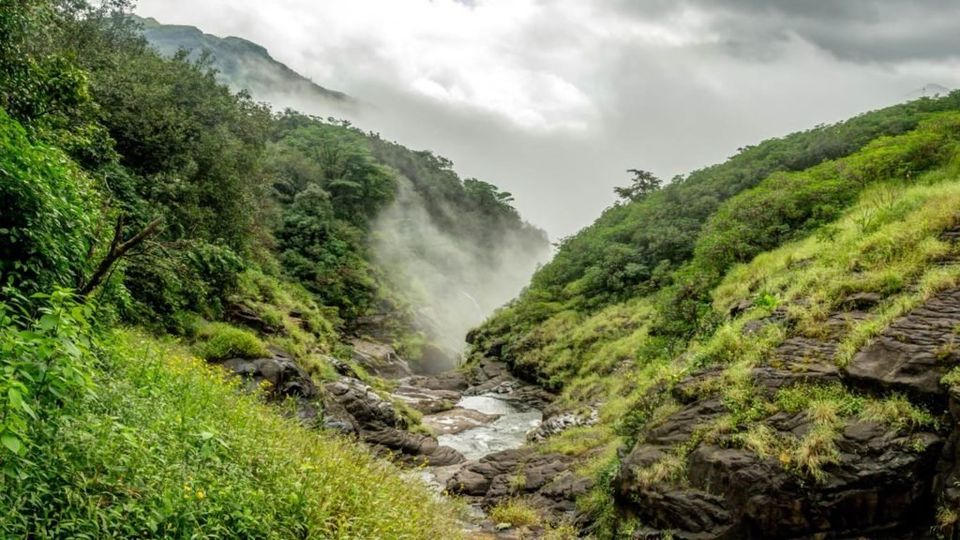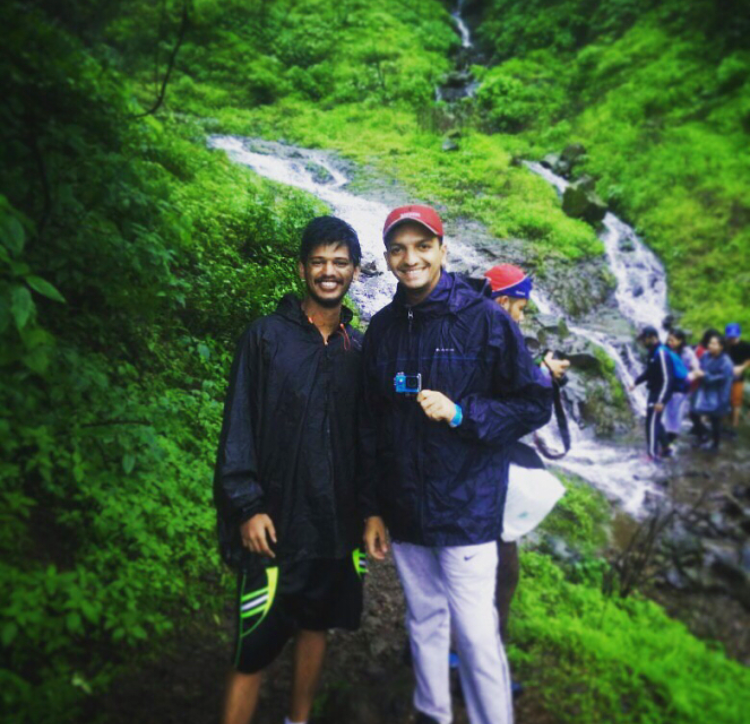 Andharban is a 13km rain forest trail highly recommended to go in monsoon and post-monsoon period where everything is fresh and green. Andharban is located near Pimpri Dam and provides the most scenic views in the Sahyadri hills.Waterfalls flow with full thrust so it can be arduous to traverse them. The walk through the dense forest of Andharban is flat with gradual descent.I water damaged my phone here so take care of your electronics.Start as early as possible so that you can have time to enjoy the panoramic views. Height : 2160 feet. Grade: Easy, Endurance high.
Apart from these, there are many treks like Karnala , Korigad , Visapur , Kothaligad ,Gorakhgad etc which are easy and can be done in one day , so check them out. And invite me if you're going because i haven't done them.
Now that you have built up your confidence and endurance, it's time to move on the some really challenging and beautiful treks.
Top Treks :
1. Harishchandragad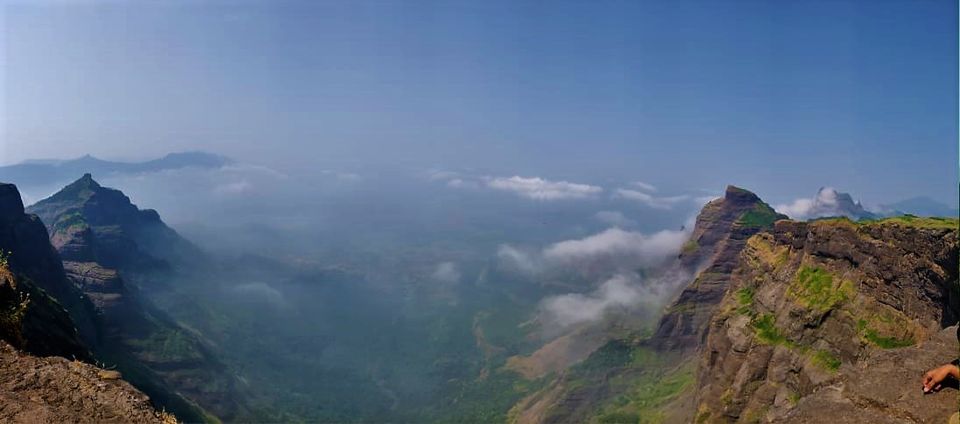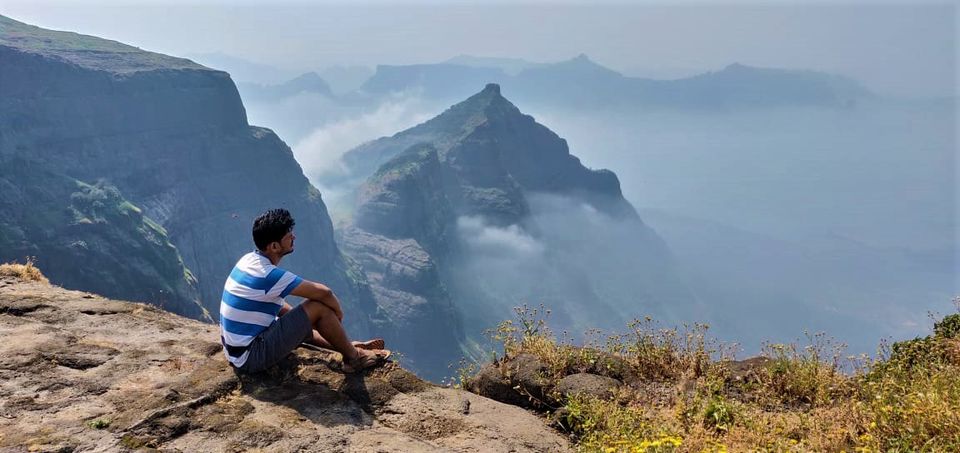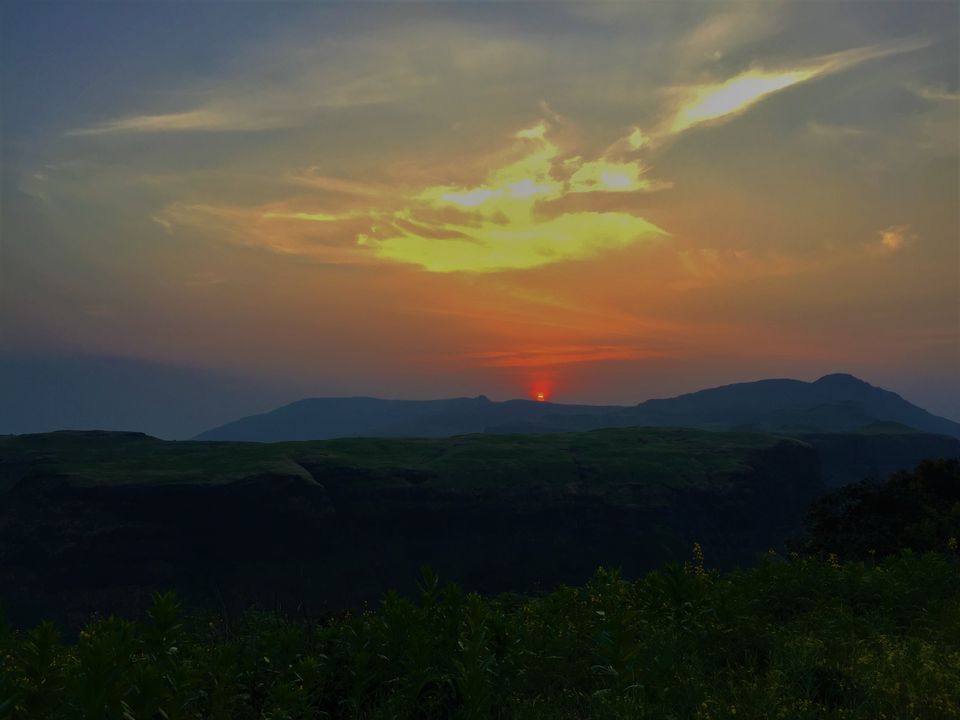 Breathtaking, isn't it? This is by far the best view The Sahyadri has to offer.The place is called Konkankada(kada= Edge). Even a Panorama cannot do justice to the spectacular of Konkankada ,you just have to personally bear witness. Other than Konkankada, there is Harishchandreshwar Temple,Kedareshwar Cave and localites at the top to provide food and water.I have been to Harishchandragad twice, once in November 2016 and then October 2018.The later had the best view also it was early morning that we reached the top.We decided to opt for night trek the second time so accordingly we started aroung 3am from the base village.For safety ,we asked a local to accompany us to the top(he took Rs300).We reached the top around 7-8am (we got delayed because our friend got injured).One can reach the base village by a ST bus from Kalyan to Walhiware village. There are 3 ways to climb 1.Through Khireshwar 2.Nali chi vaat 3.Pachnai. We took the Khireshwar route to ascend and Pachnai to descend as Nali chi vaat is considered to be tough and exhausting also it doesn't have any water spots. Height : 4650 feet .Grade : Easy (Pachnai) , Moderate (Khireshwar) , Diffficult (Nali chi vaat).
2. Harihar Fort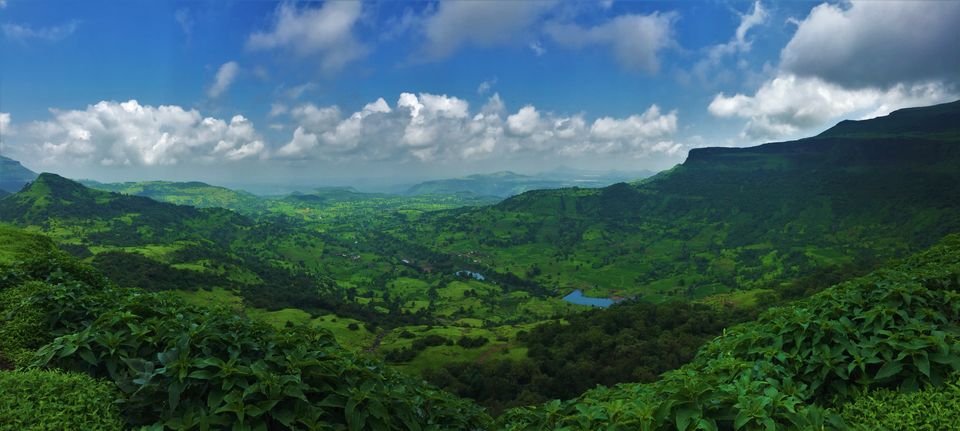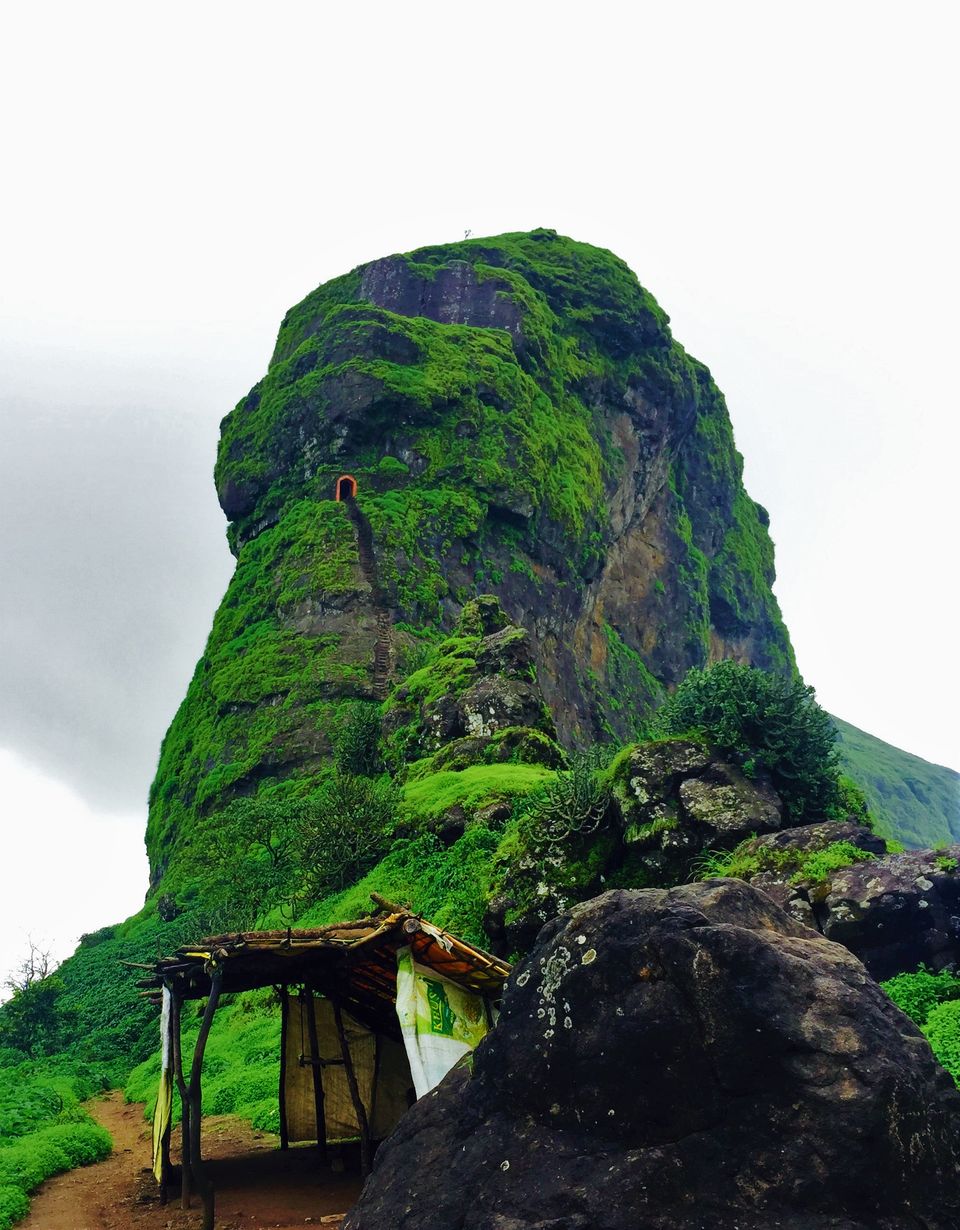 Situated 42 kms from Nashik, Harihar fort is another challenging trek. 117 rock cut steps with thoughtfully places groves to help while ascending and descending. The steps are at an angle of 75 to 90 degrees which makes it strenuous to climb.The climb from Harshewadi is more easier than from the Nirgudpada. We decided to arrive at Nashik one day before our trek by train.Next day we took the ST bus to Trimbakeshwar (30 kms) and from there we went on the Harshewadi which is 13 kms. The last bus from Trimbakeshwar to Kasara is at 5:30pm and take 1hr30mins(68kms) to reach. Height: 3676 ft . Grade : Easy to Moderate.
3. Kalsubai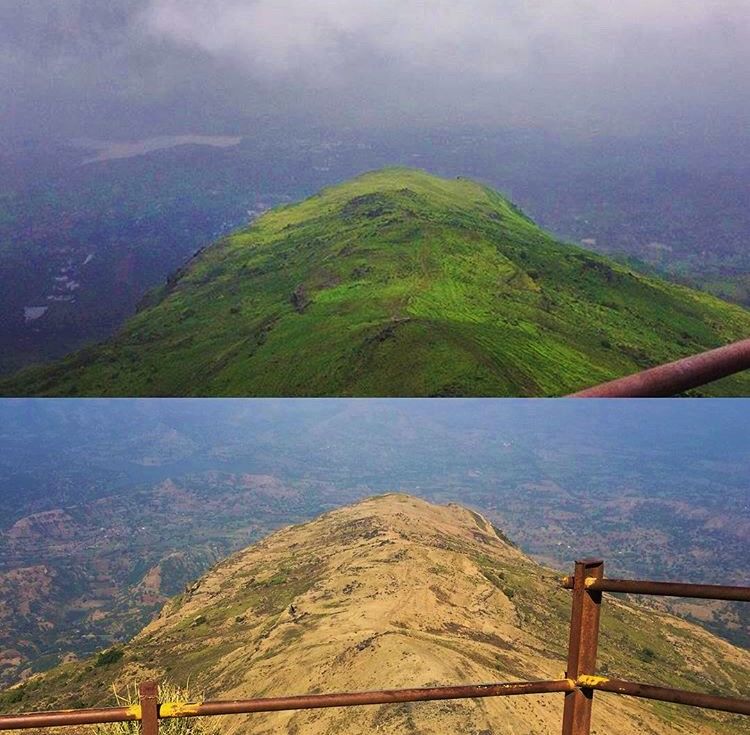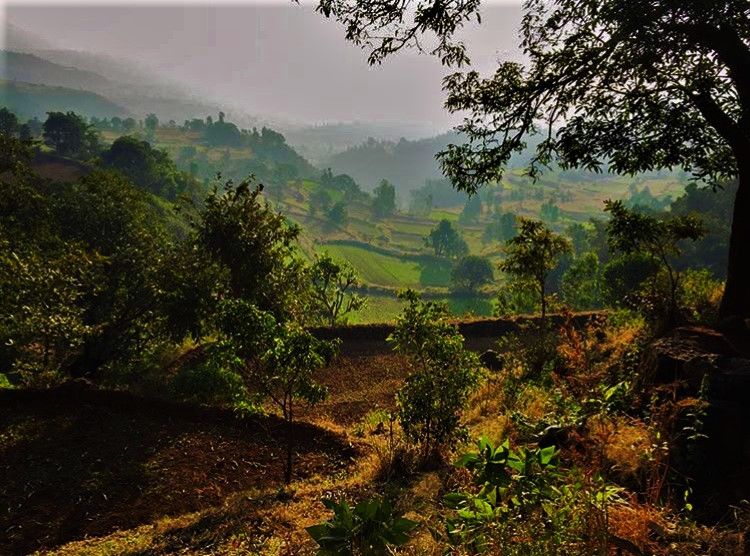 Highest Peak in Maharashtra standing at 5400 feet above sea level. There are two routes one can take which are 1.Through Bari Village(July 2015) 2.Indore/Indori route(December 2015). The route through Bari Village is comparatively easy with ladders and gradual ascent.The ladder help you cover the distance faster therefore it becomes easy to cover 5400 ft through bari village. However, the later route is kind of tough with stone steps and steep inclination so I would not recommend any novice trekkers to travel through the Indori route. Go in winters to witness the spectacular view from 5400ft,avoid monsoon season as there is zero visibility due to fog and the route becomes slippery.Along with the view, the summit provides a considerable amount of flat land where an orange temple has been built.You can drive bring private cars at your own risk and park near Bari village. Height: 5400ft , Grade: Easy to Moderate( Bari Village route) ,Moderate to Difficult (Indore village route).
4.Kalavantin Durg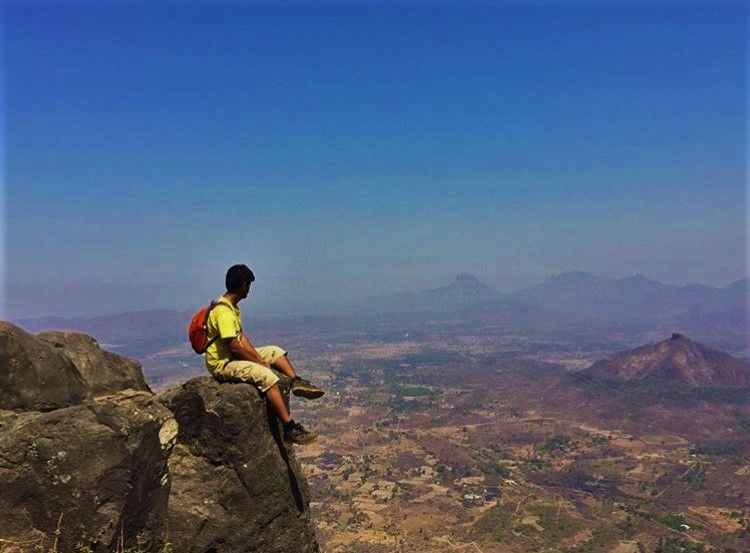 History says that, Kalavantin durg was used as a watch tower for the Maratha empire overlooking whole of Panvel. The Prabalgad fort is connected to Kalavantin durg.One can trace a path along the mountain curve to get from Kalavantin Durg to Prabalgad. Prabalgad fort stands at an elevation of 2300feet and Kalavantin Durg at 2260 feet. Steps resembling to that of Harihar fort are used to climb the pinnacle of Kalavantin Durg .We went in March when summer was at it's full force, exhausted and dehydrated half way through those rock steps we barely made it to the summit. So post-monsoon and winter season are the way to go. Height : 2300 feet. Grade : Moderate.
5. Ratangad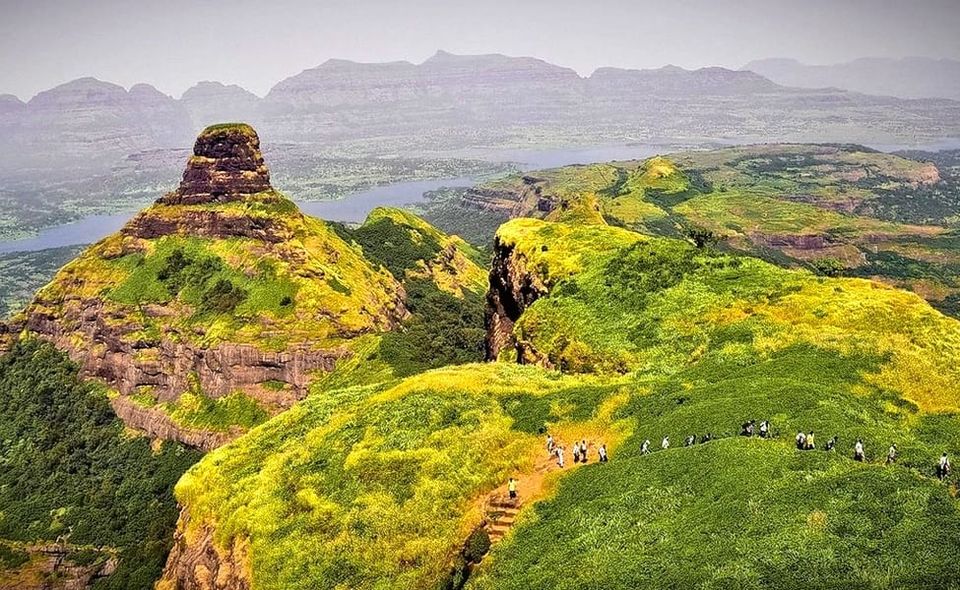 Ratangad is one of the most beautiful treks in the most beautiful place in Maharashtra.Overlooking the Bhandardhara, Ratangad is over 400 years old with a ruined structure of the fort at the top.One route is through the base village is Ratanwadi where one can reach by road and the other is from Samrad village.The former is the easiest which passes through dense forest and lush green meadows but reqiures a good amount of endurance level.At the final climb, two ladders are placed to make the fort accessible. Ratangad has a natural rock peak with a cavity in it at the top which is called 'Nedhe' or 'Eye of the Needle'.One can go for a flower expedition trek organized by many trek groups. Height : 4255 feet. Grade : Medium
6.Canyon Valley, Lonavala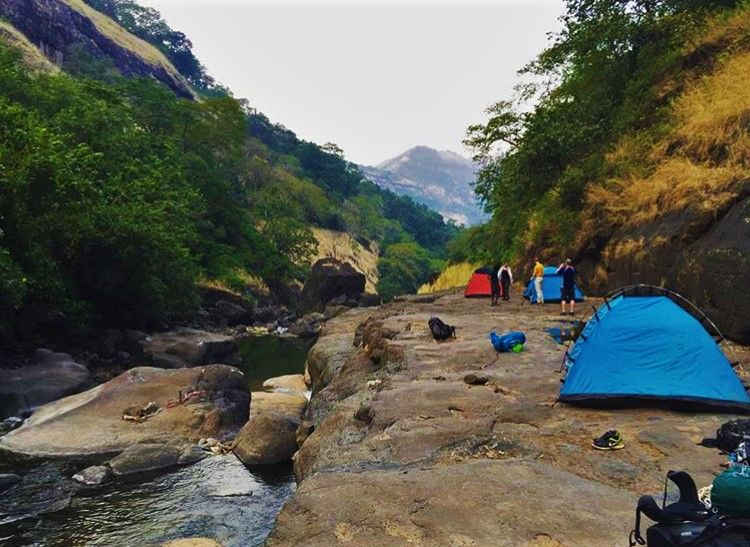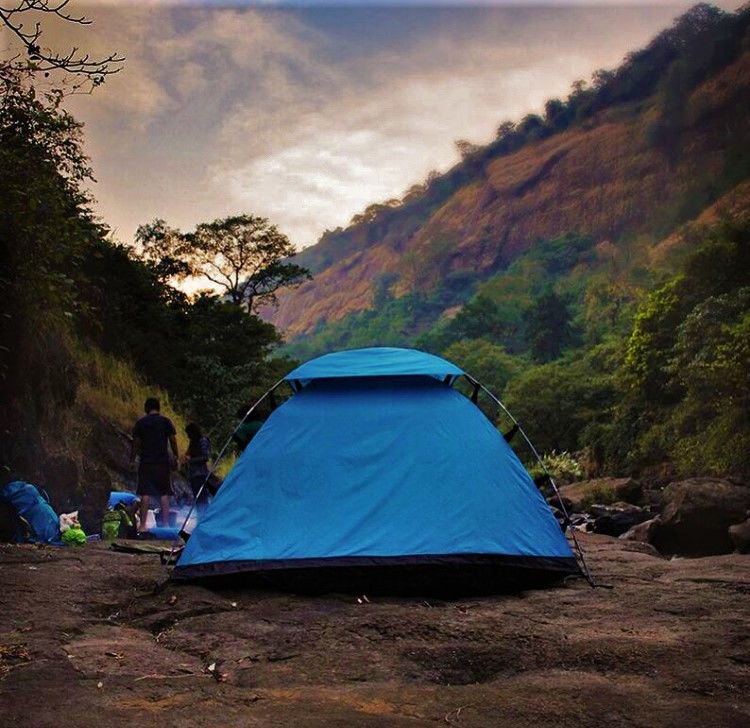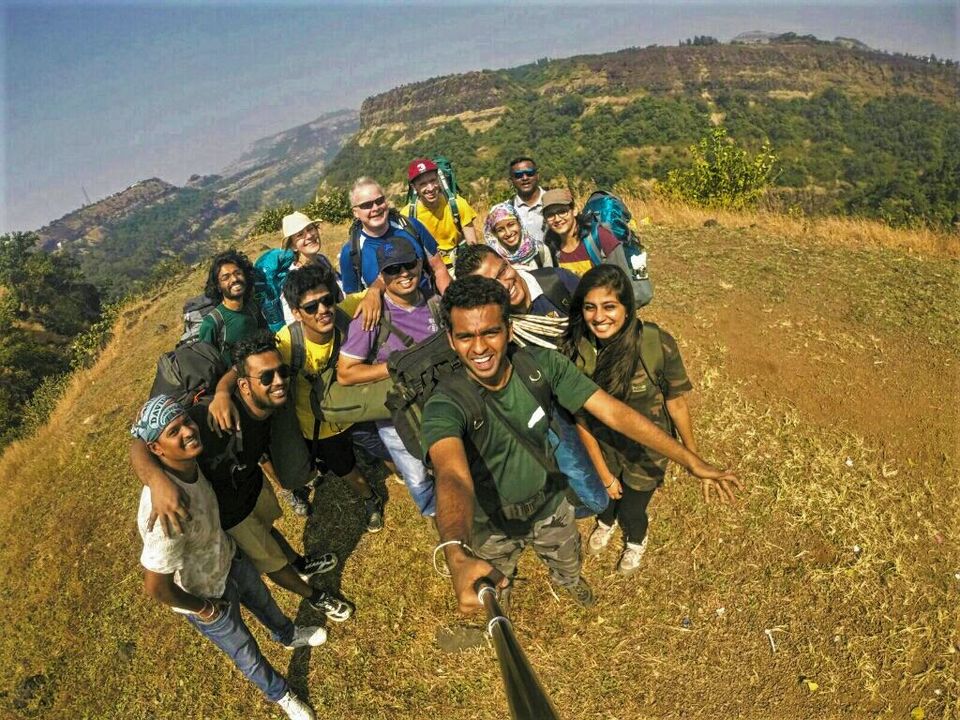 Ulhas Valley or Canyon Valley Waterfall trek is a unique trek in itself ,located in Lonavala .Starting point is near Kamath hotel.Here, you first start from a high point and descend into the valley.Some people find descending on rocky terrain tough but personally, i find it hard to ascend on rocky terrain. It would take about 3-4hr to descend to reach the campsite which is beautifully placed overlooking the waterfall.One can enter the river by climbing down,sit on the edge and eat maggi, standing under the force of the waterfall.The best time to visit Canyon Valley is pre and post monsoon as the water level goes up in monsoon. Height :2065ft Grade: Moderate
7.Bhimashankar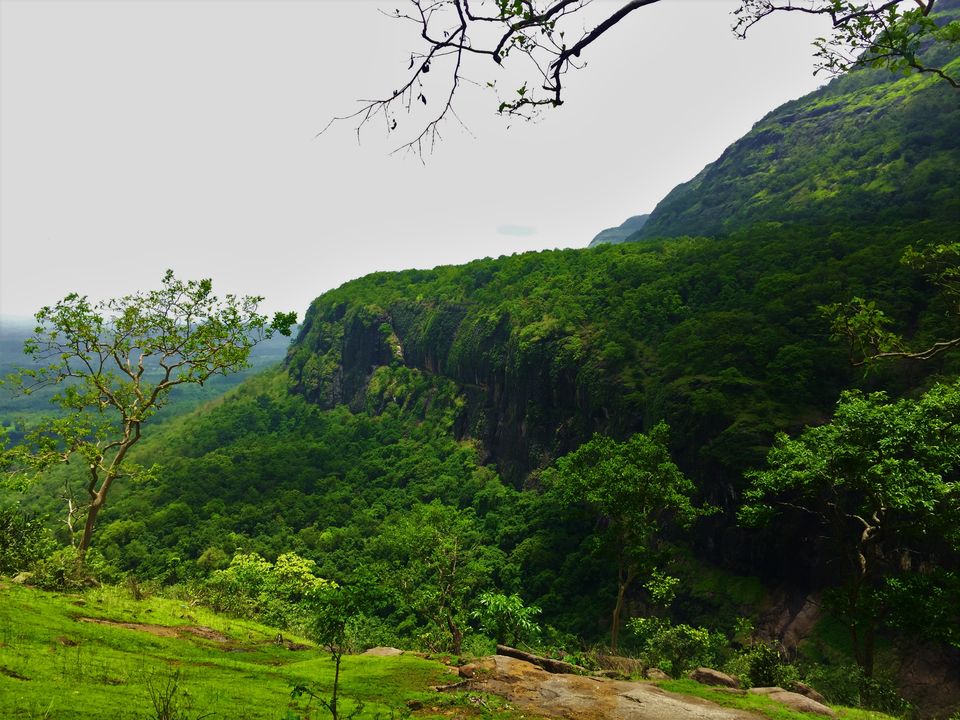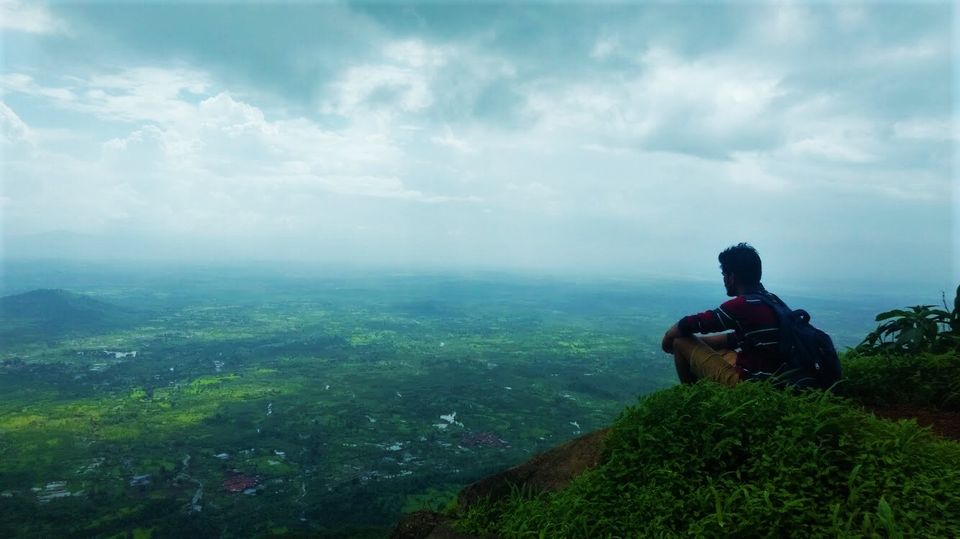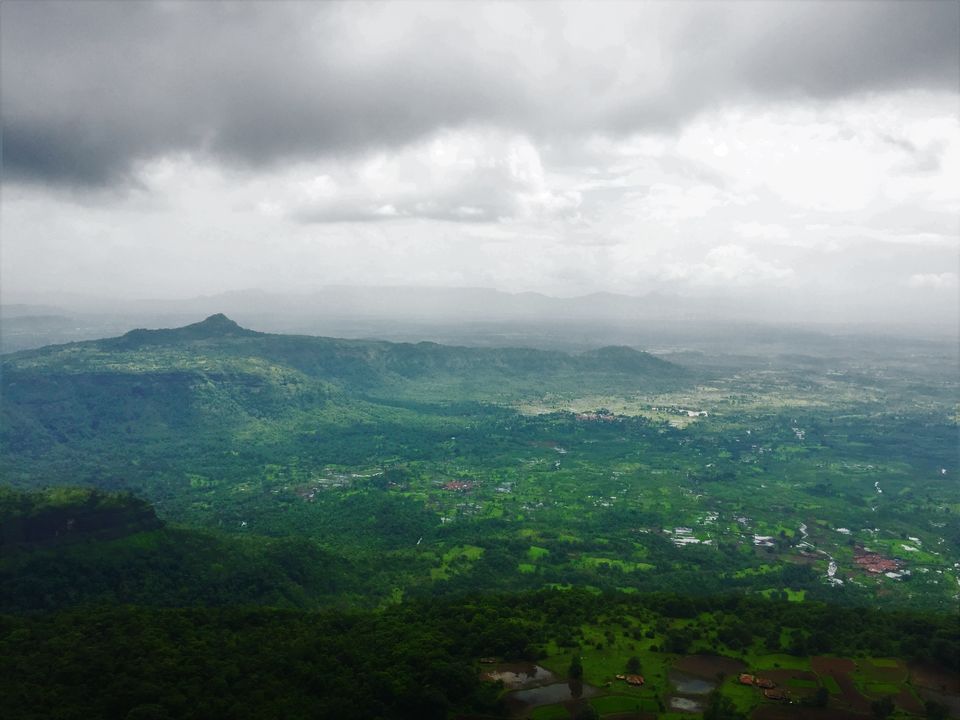 Khandas is the starting point of Bhimashankar trek. One can reach Khandas by road from Neral withing 1hr(25km).From Khandas there comes a T-junction indicating two routes 1.Ganesh Ghat 2.Shiddi(Ladder) Ghat. Ganesh Ghat is easy but takes more time compared to Shiddi Ghat about 4 to 4.5 hrs and Shiddi Ghat take 3 to 3.5 hrs. Ganesh Ghat eventually meets Shiddi Ghat and turns into a steep climb. You will get to picturesque view throughout your journey to the top. There's road connectivity at the top , one can take ST bus to reach back home. Height : 3400ft Grade: Moderate.
Top Treks yet to do:
1.AMK (Alang-Madan-Kulang)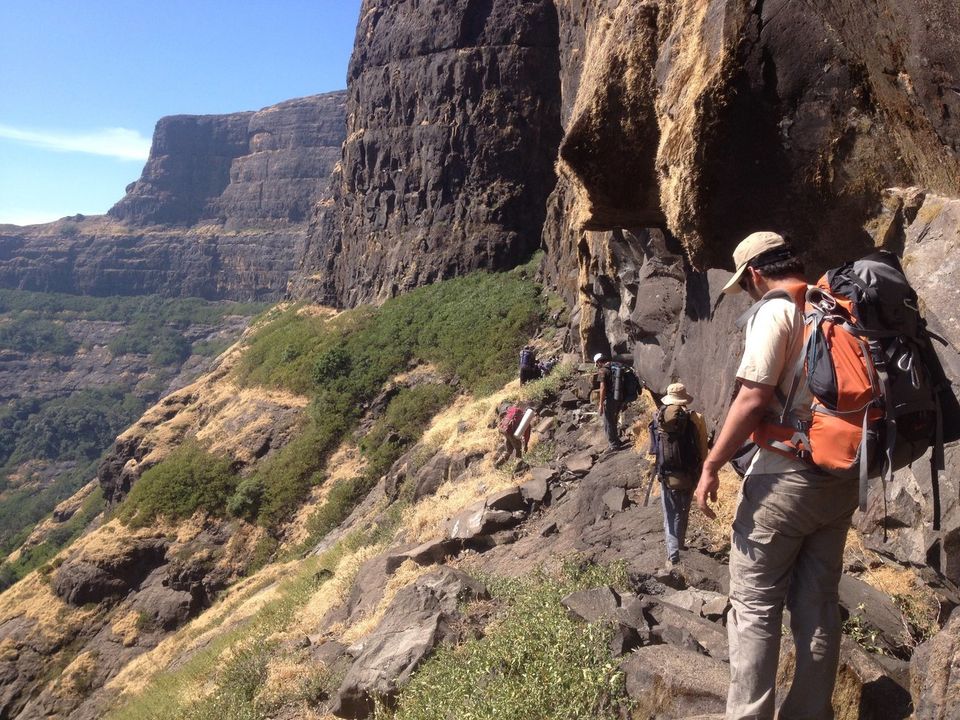 This is the Everest of the Sahyadri easily.This includes rock climbing, traversing the moutain along its edge.Also, limited frequency of ST buses are available till the village road end being Kulanwade. Height :4852 - 4841 - 4822 ft. Grade : Difficult+
2. Sandhan Valley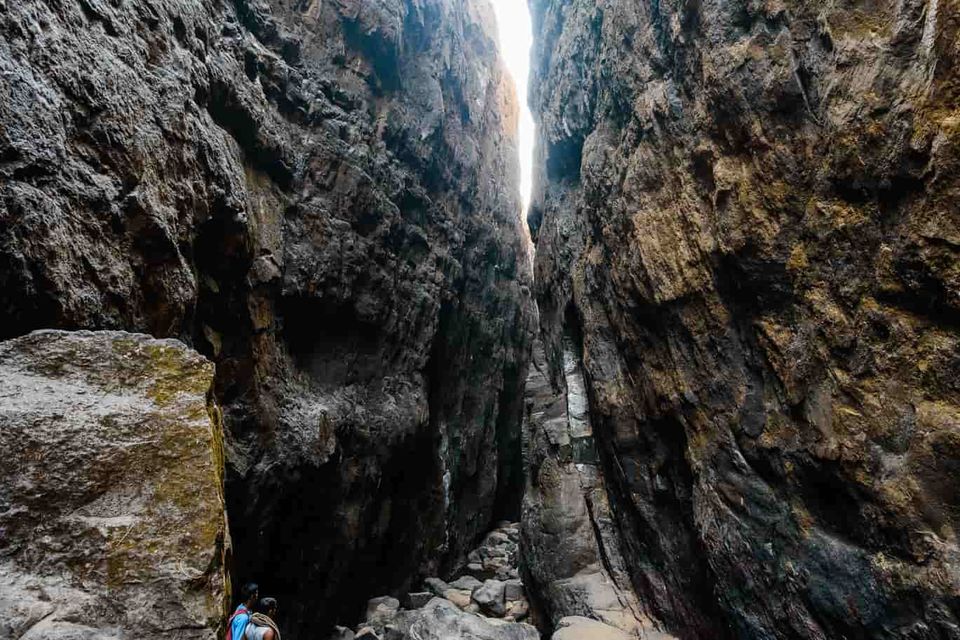 Sandhan valley is one of the greatest canyons in the Sahyadri mountain ranges. It's Canyon Valley on steroids. Also one of the difficult trek Sahyadri has to offer.The water carved valley is 200 ft deep and about 1.5 km long. One can do Sandhan valley halfway and fullway. Fullway is generally more than 1day which includes Camping and Rappelling. Grade: Difficult
Once you have done a handful of Sahyadri treks , it's time to test your endurance to it's max by doing a Himalayan trek which are challenging and beautiful on a different level.The air is so thin that you can't breath efficiently. Mountains so clear and white that you would stand in awe the first time.
The Sahyadri range is so massive that i might have missed to mention many treks. So please comment them below. Travel safe!