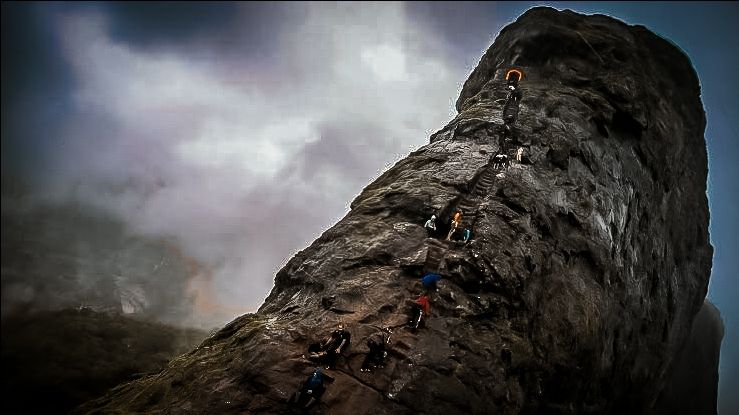 Youtube Travel Video The Harihar Trek.
https://youtu.be/q77yLrvUmoI
As monsoon is knocking at the door, so it's time to delight in this enthralling trek to Harihar Fort, Igatpuri with friends and family. The most interesting thing about this fort is that it looks like rectangular in shape from the base village and built on a triangular prism of rock. The edges of this stunning fort are absolutely vertical that adds uniqueness to this stunning ancient fort.
The rock-carved staircases lead you to the fort. You will surely embrace surreal greenery and blissful environment while trekking through mesmerizing landscapes accompanying you throughout your Harihar Fort trekking. Feel your heart racing as you climb these stairs while enjoying the panoramic view of several mountains.
Once you reach the hilltop, charm in the beauty of the elongated plateau which holds a small temple of Lord Hanuman and Lord Shiva. There is A small pond in front of the temples and water from it can be used for drinking. Enjoy the pleasing beauty of this land with a trek to Harihar Fort, Igatpuri.
The difficulty level of the trek is medium and there will be a professional guide with you, who will assist you while trekking to Harihar Fort.