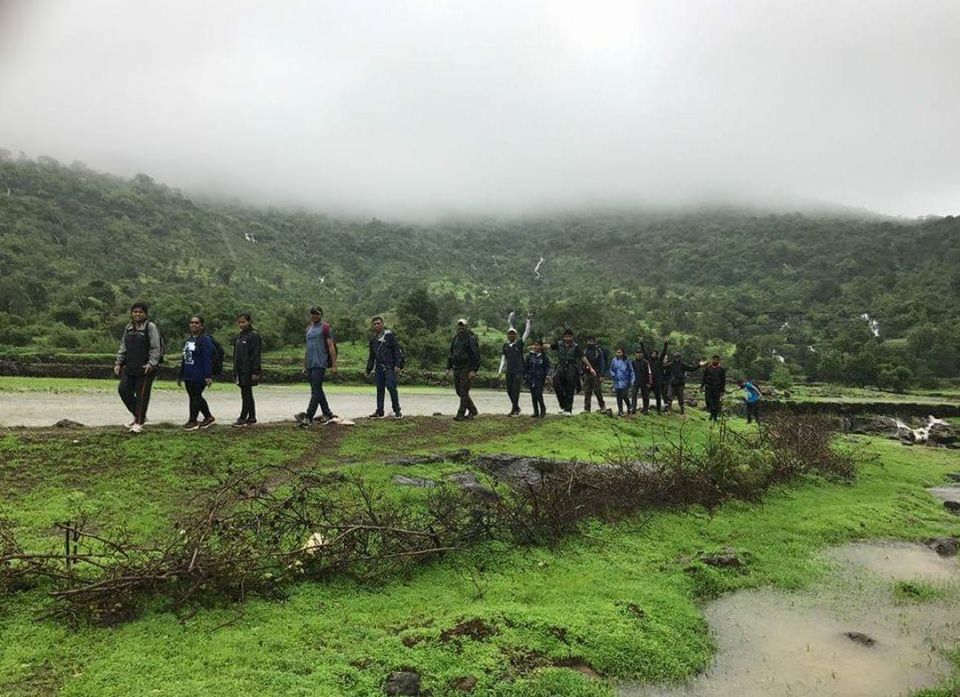 This is my first blog where I am sharing an experience of my most memorable trek. So, as a beginner if I do any mistakes to write a blog please give me your feedback.
My life is all about arrivals and departures, I love to roam places because it makes me feel alive always.
About:-
Harihar Fort also known as Harishgad Fort, is located 69.4 km far from Igatpuri, Nashik, Maharastra.Height of 1120 mt or 3676 feet above from the sea level. This fort is triangular shaped rock, 200 feet high rock cut staircase with an 80 degree angle.
How To Reach:-
I went along with a trekking team from Pune. 16 of us trekkers reached the meeting pointon 6a.m. J.M. road Pune where from we were boarding in a bus, and around 10a.m. we reached that base village.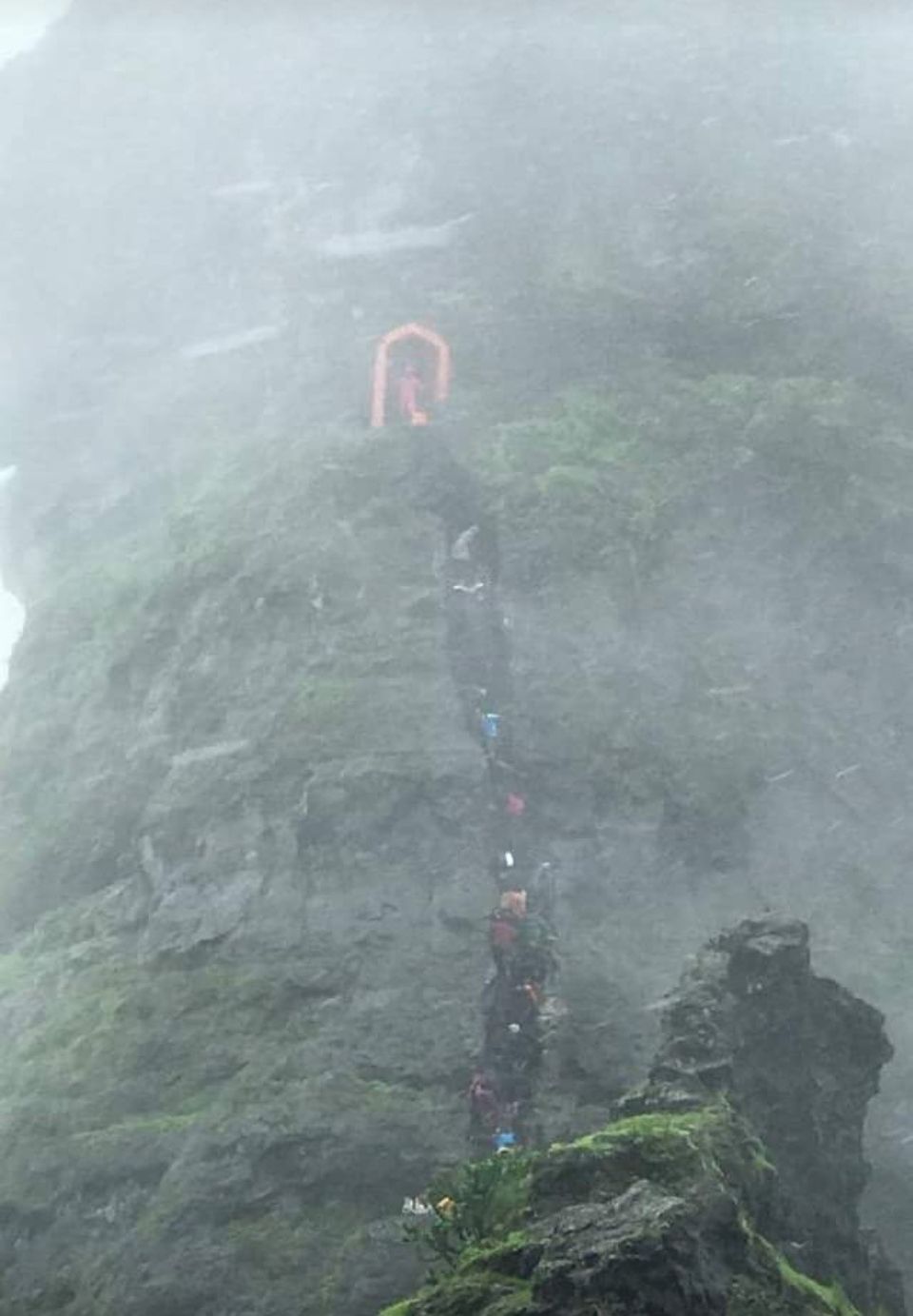 We had our breakfast at base , after introduction and briefing we started. Very soon we reached at a temple where you can take rest and there have a kund.
Endurance and Time:-
This trek endurance level is no doubt high and can be covered in a day. Whole trek will take minimum 6-7hrs during monsoon and also depends on trekkers will-power.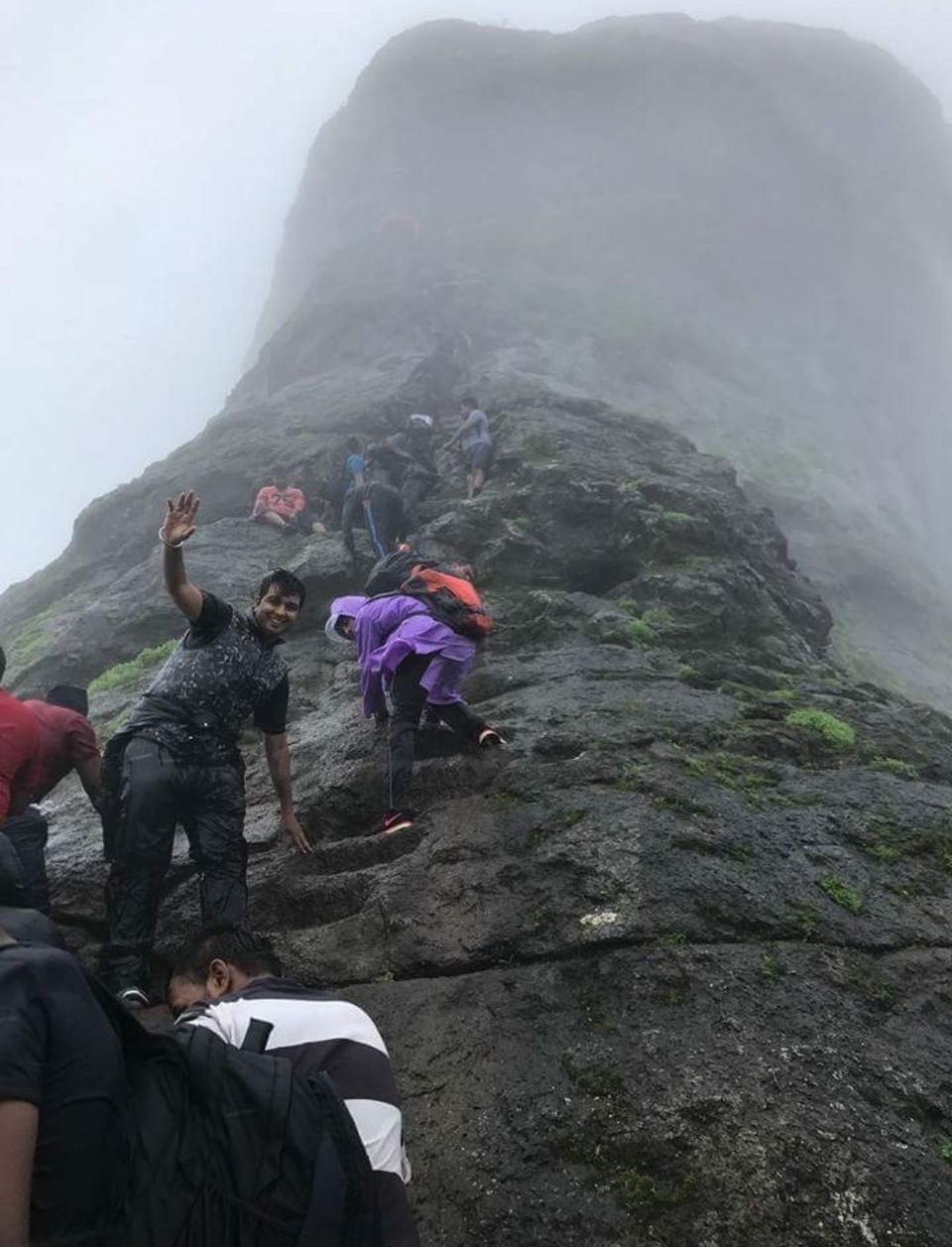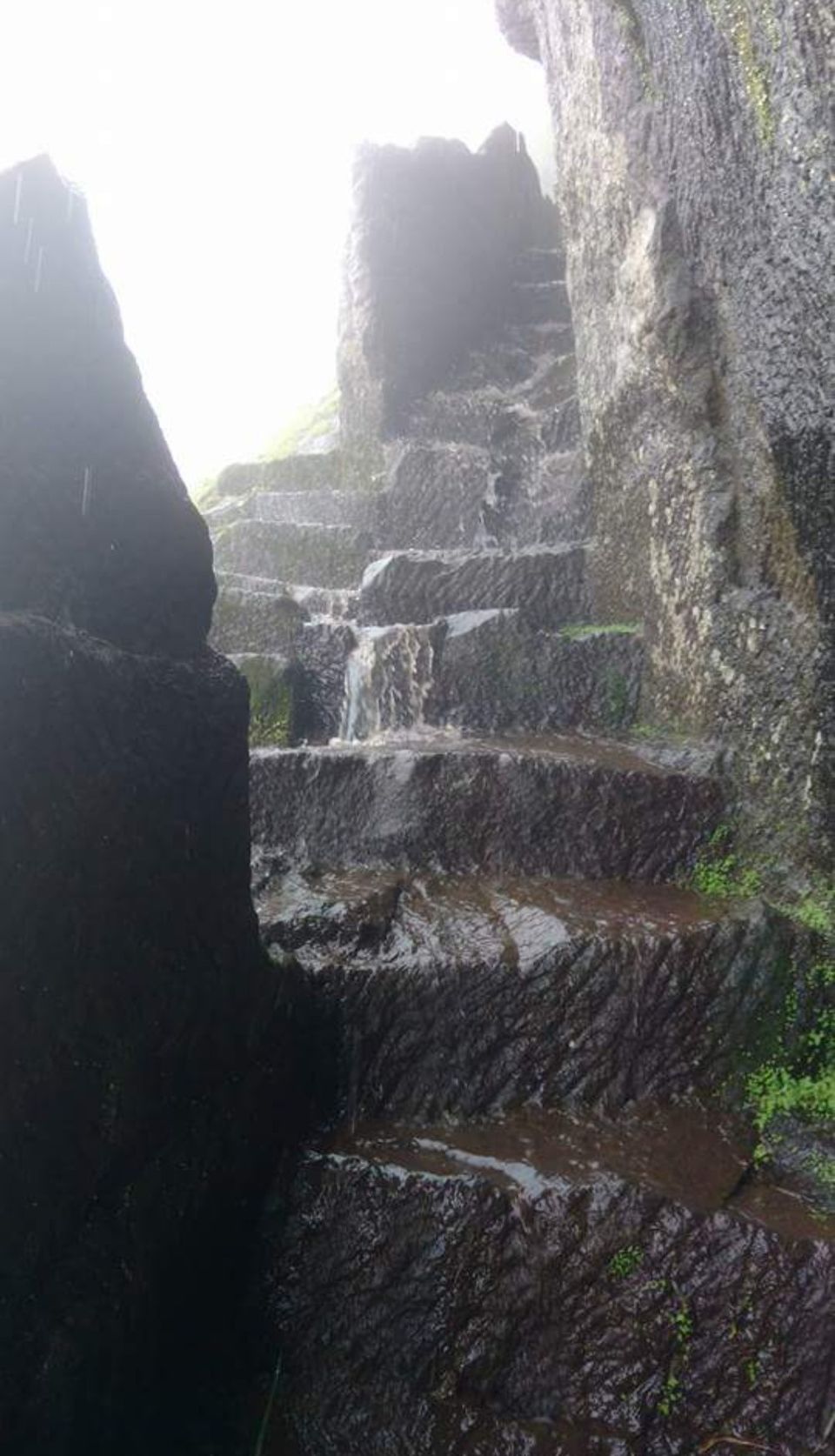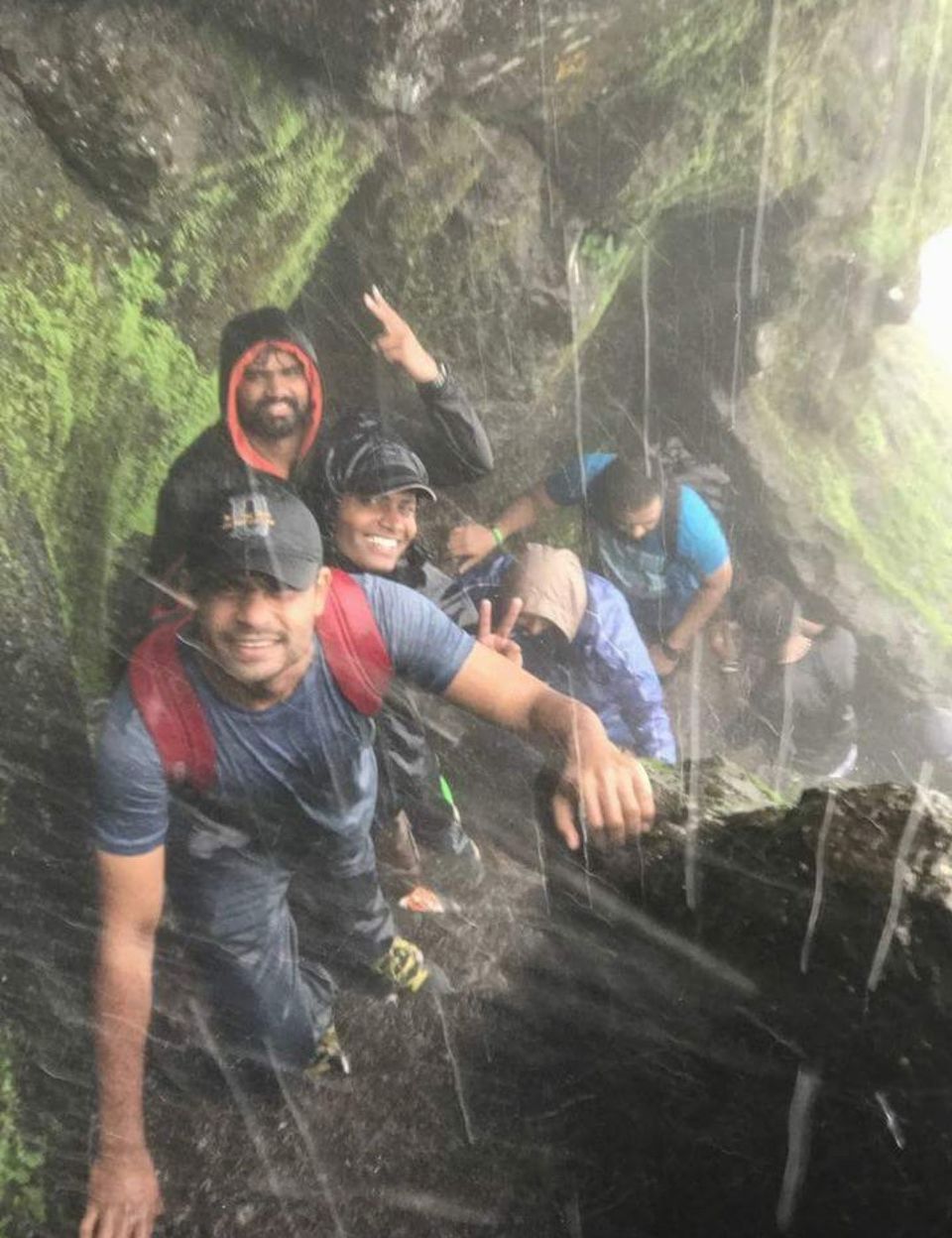 The Trek:-
Till the top of the hill ascend and descend both times you have to be very carefully climb, mainly during monsoon season. This hill is the main thrill of this trek . There are more than 100stairs , when you cross that stairs you'll get to see dangerously breathtaking mountain with rocky patches and some cute looks monkeys but not cute by their natures. Once we reached at the top of that mountain we've seen little cisterns and I was starting to show my fishes catching talent and was taking fish spa. :) At the top we spent some times with chatting to each of team member and was exploring around also was taking selfie and group pics.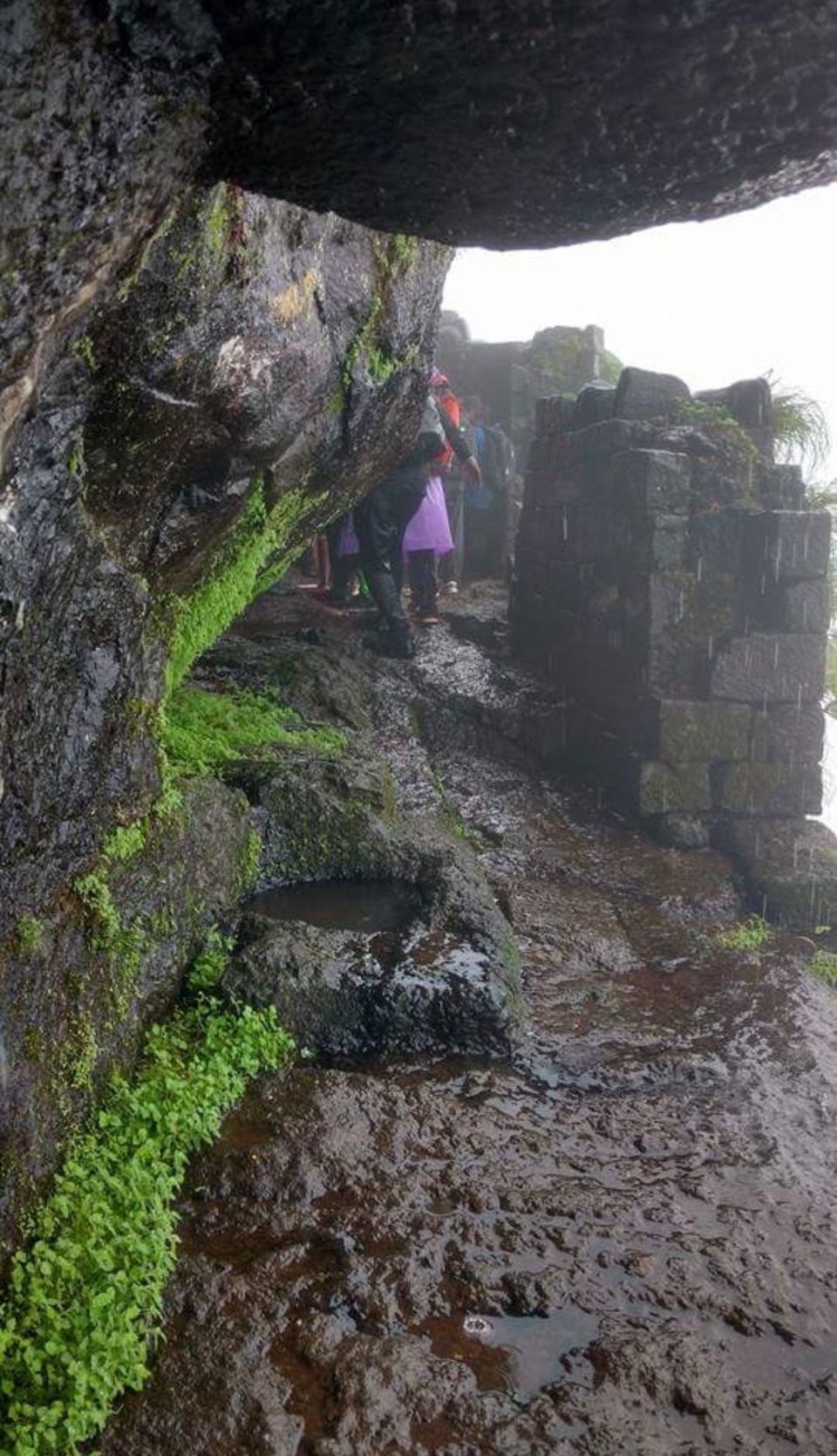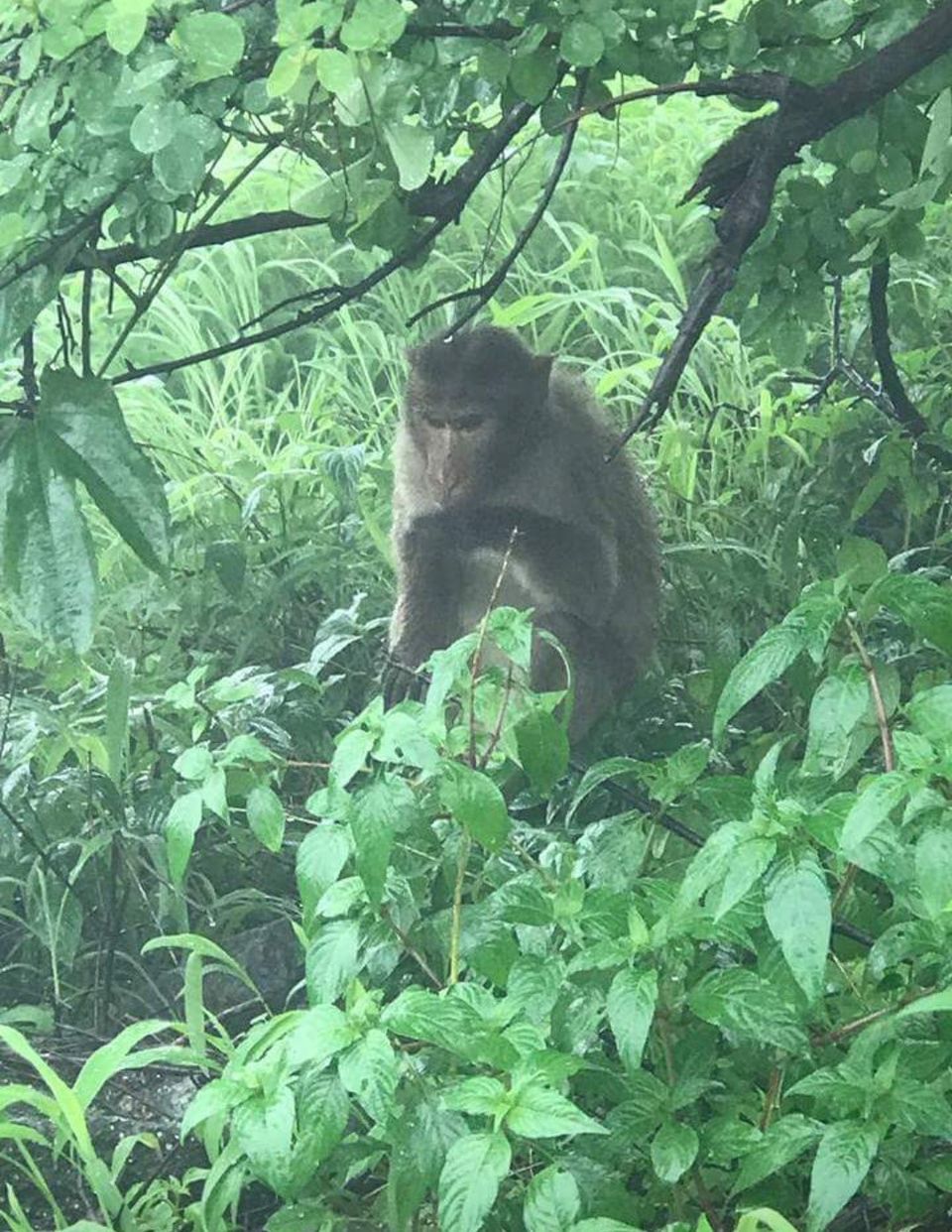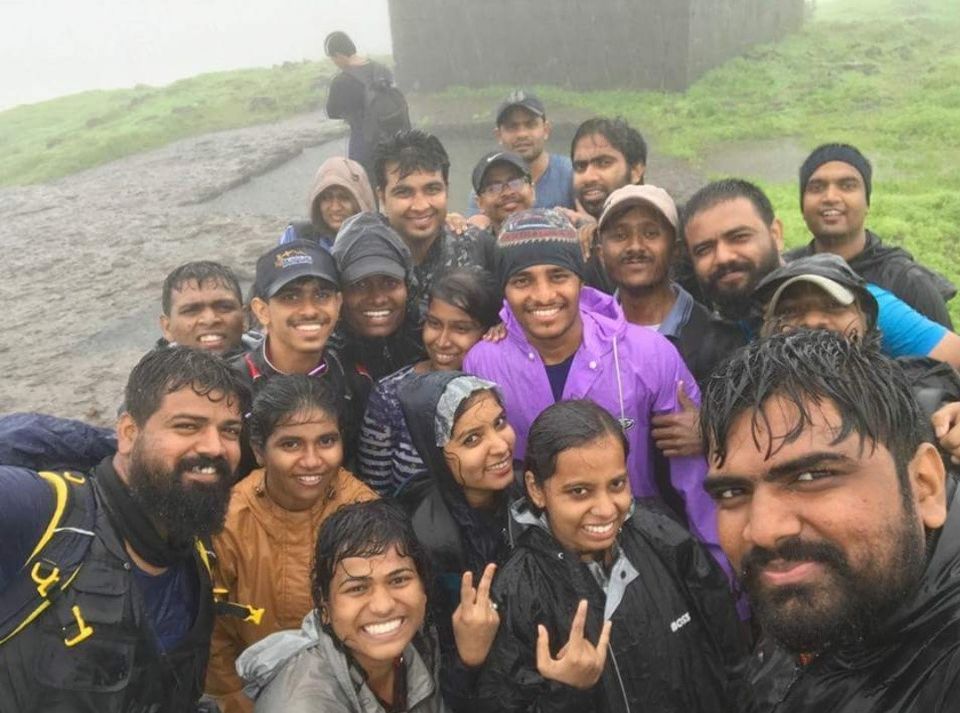 Things to Carry:-
1. At least 2ltrs water.

2. Some snacks like chocolates, dryfruits etc.
3. Must wear fill sleeves T-Shirts or Shirts with track pants.
4. Hat/Cap, Rain Coat (monsoon).
5. Binocular/Camera/Gopro (optional).
6. A mind which will ready to enjoy whole tour.
Note:-
Though I love trekking but I've height phobia. So, phobia of height isn't a barrier of trekking. If you have positive mindful team or trek buddies you can do hard to hardest treks. So, do hiking/trekking as much as you do.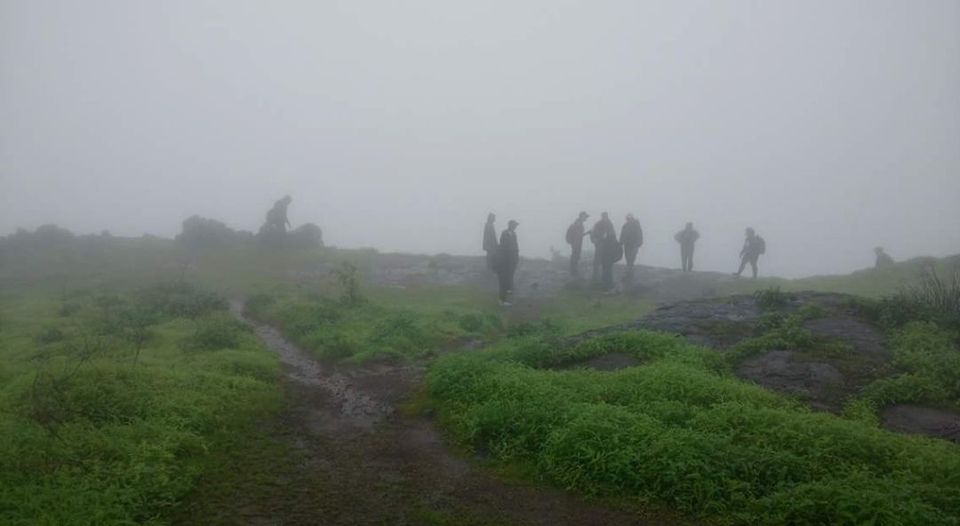 At last 1important note that, this trek takes your heart almost out but gives you few amazing landscapes with bucketful of memories.
Thanks in advance to read my blog.Please share your feedback with me.

Lovingly, Moumita Das.