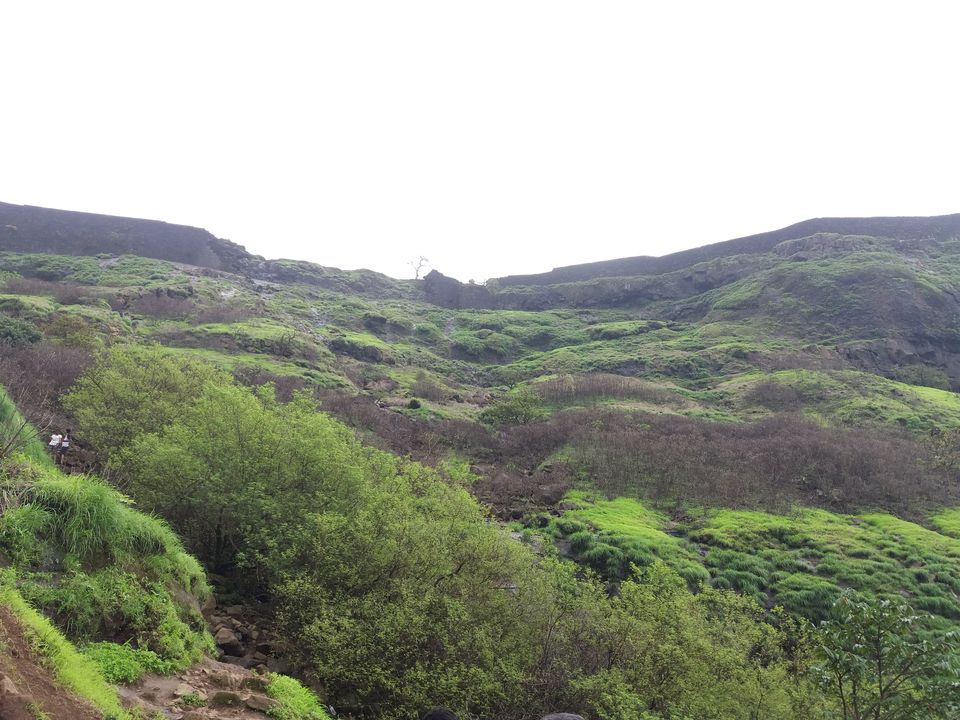 How to Reach: Follow google maps
Fort State: In ruins
Difficulty level: Easy
Endurance level: Easy
Things to carry: Sports Shoes must, 2 liters of water, some snacks, raincoat if you don't want to get wet.
Visiting Hours: Sunrise to Sunset, Due to an incident on new year's eve, ASI decided to restrict the entry post sunset.
I and Swarup, started our journey at 8:00 AM in the morning. We rode with a Bajaj Pulsar 135 bike. Though Shashi warned us that bike will not be able to sustain steep road, still we decided to go and check it ourselves. It took us exactly an hour to reach Bhaje village from Wakad, Pune. As you reach Bhaje caves, you can see a beautiful waterfall. We took some snaps there and went ahead. Just after crossing the entrance of Bhaje caves, you will see another waterfall just beside the road. There is a entrance fee of Rs. 5 per person imposed by Bhaje village, calling it Swachcha tax.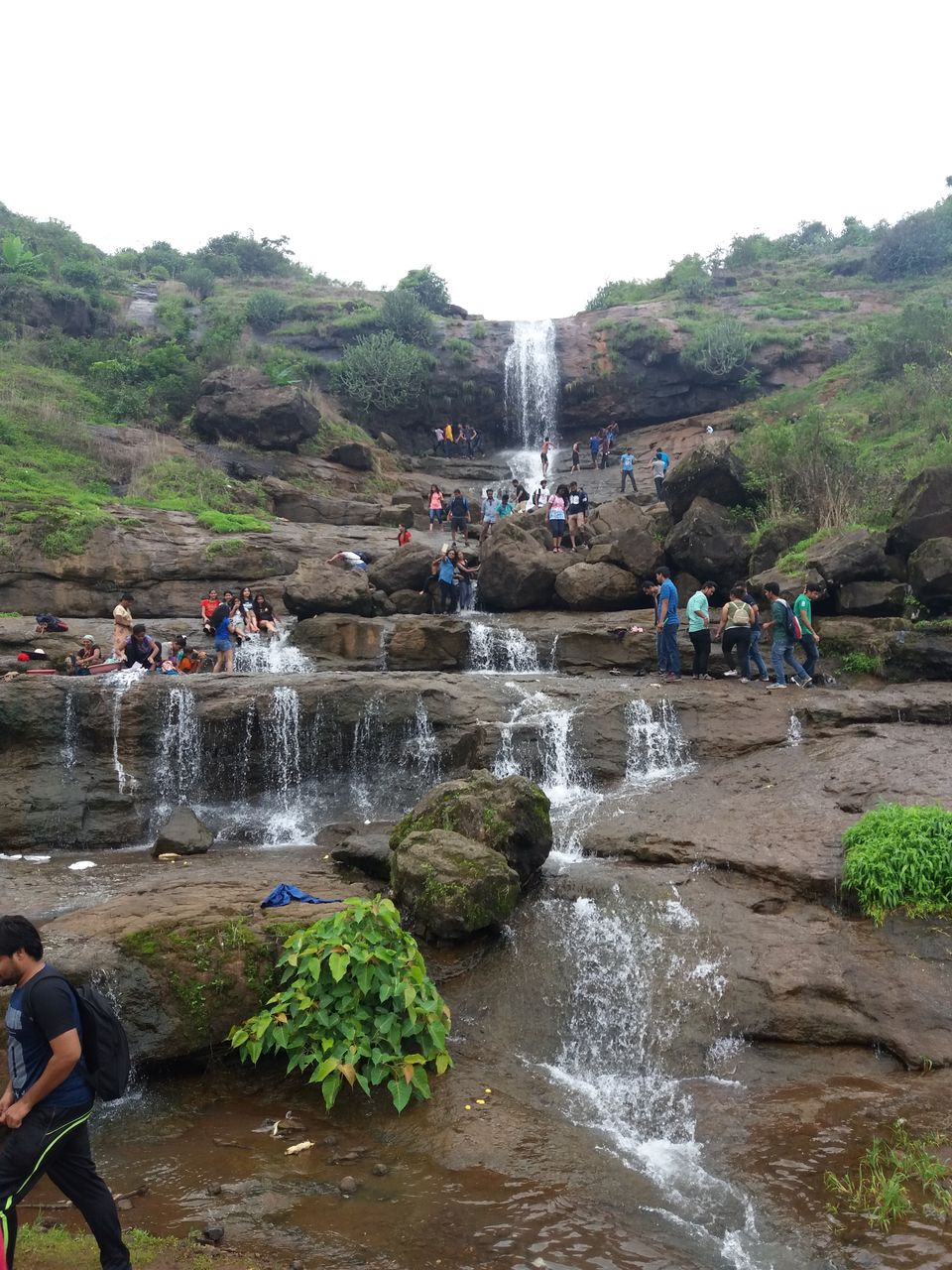 After crossing it, it was a test of bike if it can climb the hill road. It gave up couple of times and Swarup had to get down the bike and walk up. Please do not ride pillion if bike does not have enough power, else it can be dangerous. After reaching the base of fort, we parked our bike near Viraj hotel. We have to take left turn from Khind road to go to Visapur and straight road goes to Lohagad fort. Just walking for 2 minutes, there is a small hut where people of ASI will ask you to make an entry. An ID proof is must here and one of the persons from group has to mention the same along with number of people going.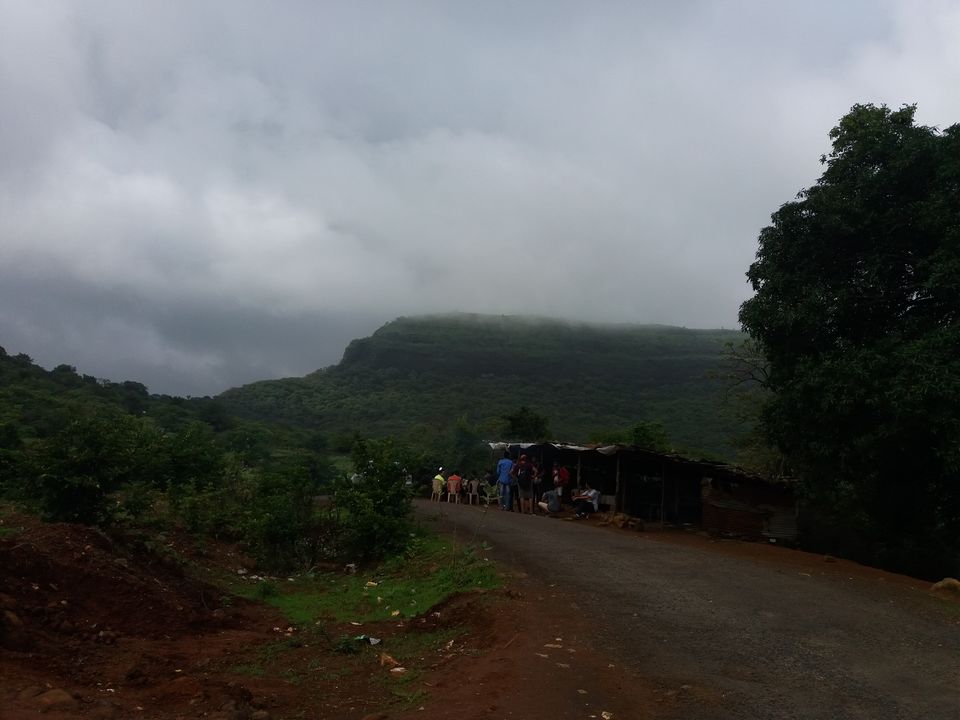 Further walking for 5 minutes, we started our climb. As you can see in below pic, this way is made up of only rocks. There are no proper steps or path. Also in between, there is a stream of water flowing. Due to this, path becomes very slippery and one has to be very cautious. It took us 45 minutes to reach the top of the fort.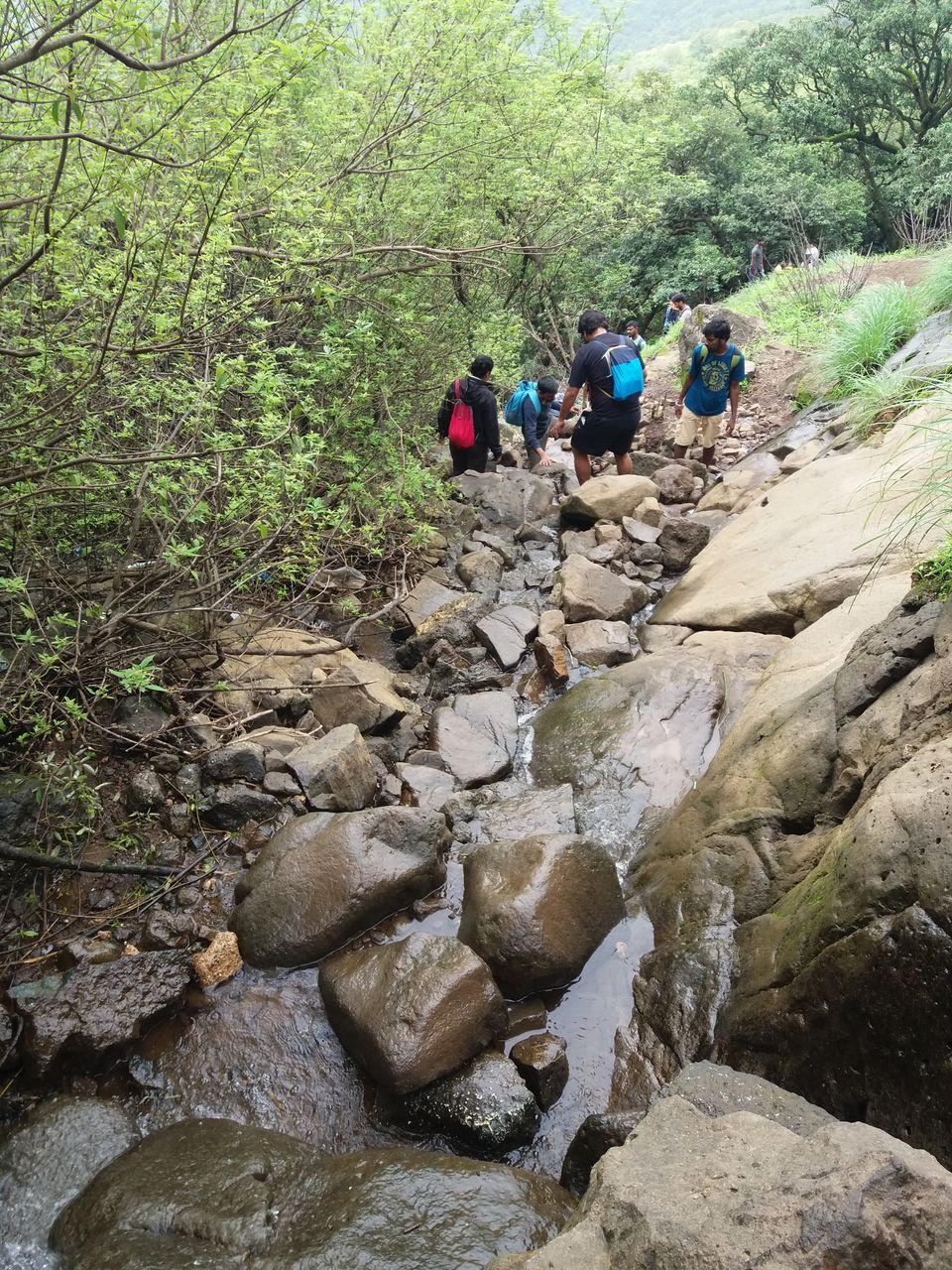 We were welcomed by the breathtaking views. Entire fort was covered under clouds. There was greenery all around. Weather was pleasant. We can see Tung and Tikona forts and Pavana dam in between them. Lohagad on the other side and some villages. Also you can see paddy fields.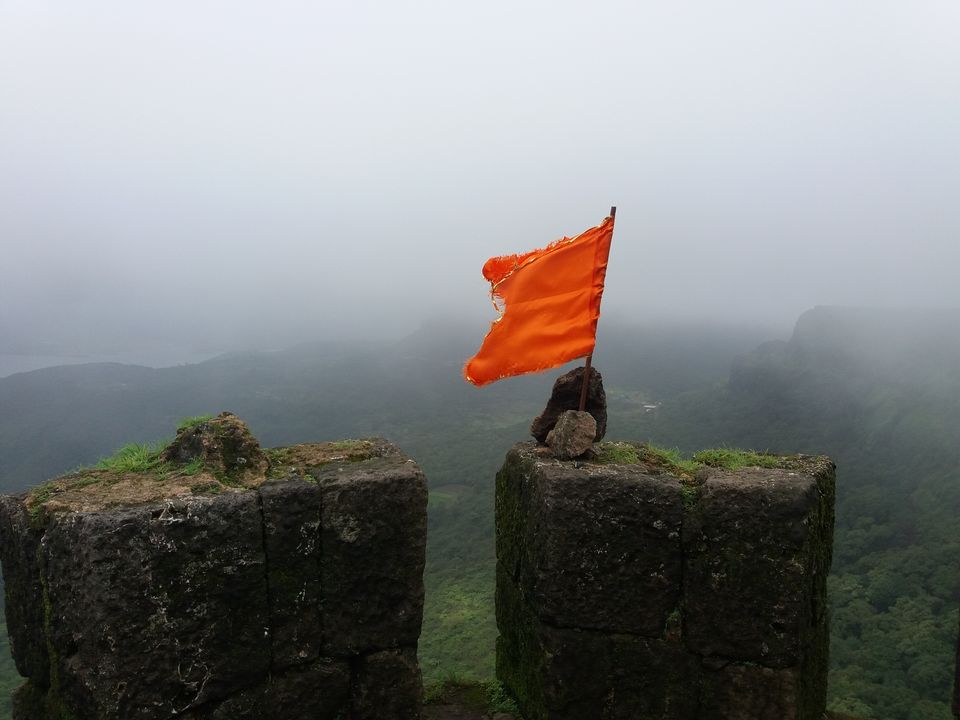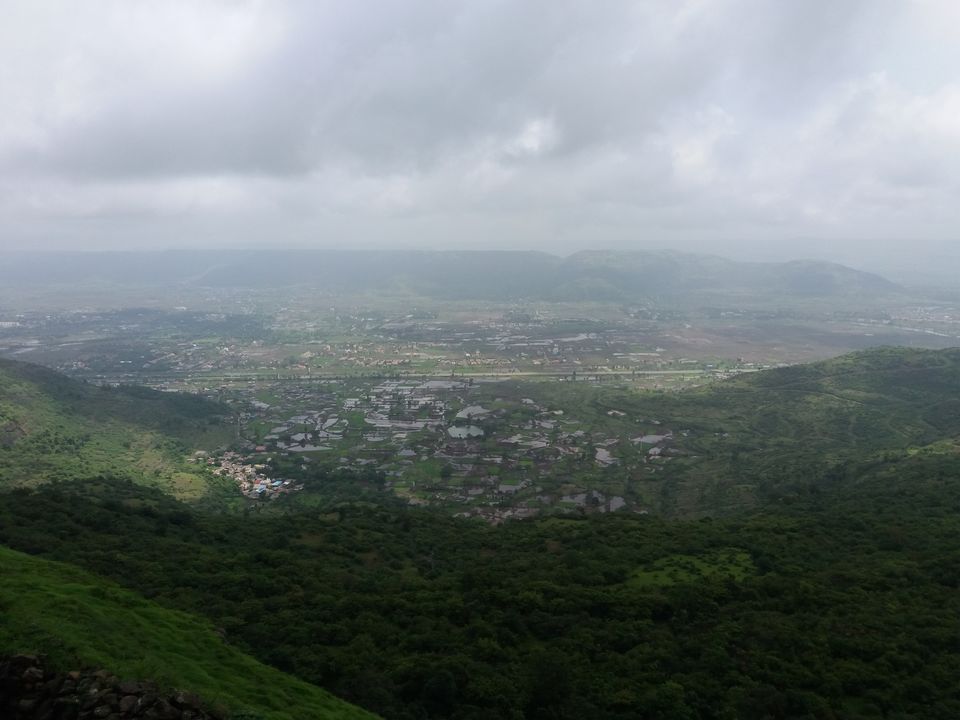 We took right and decided to explore the fort. After walking for few minutes, we saw this "Buruj" with a Saffron flag of Maratha empire.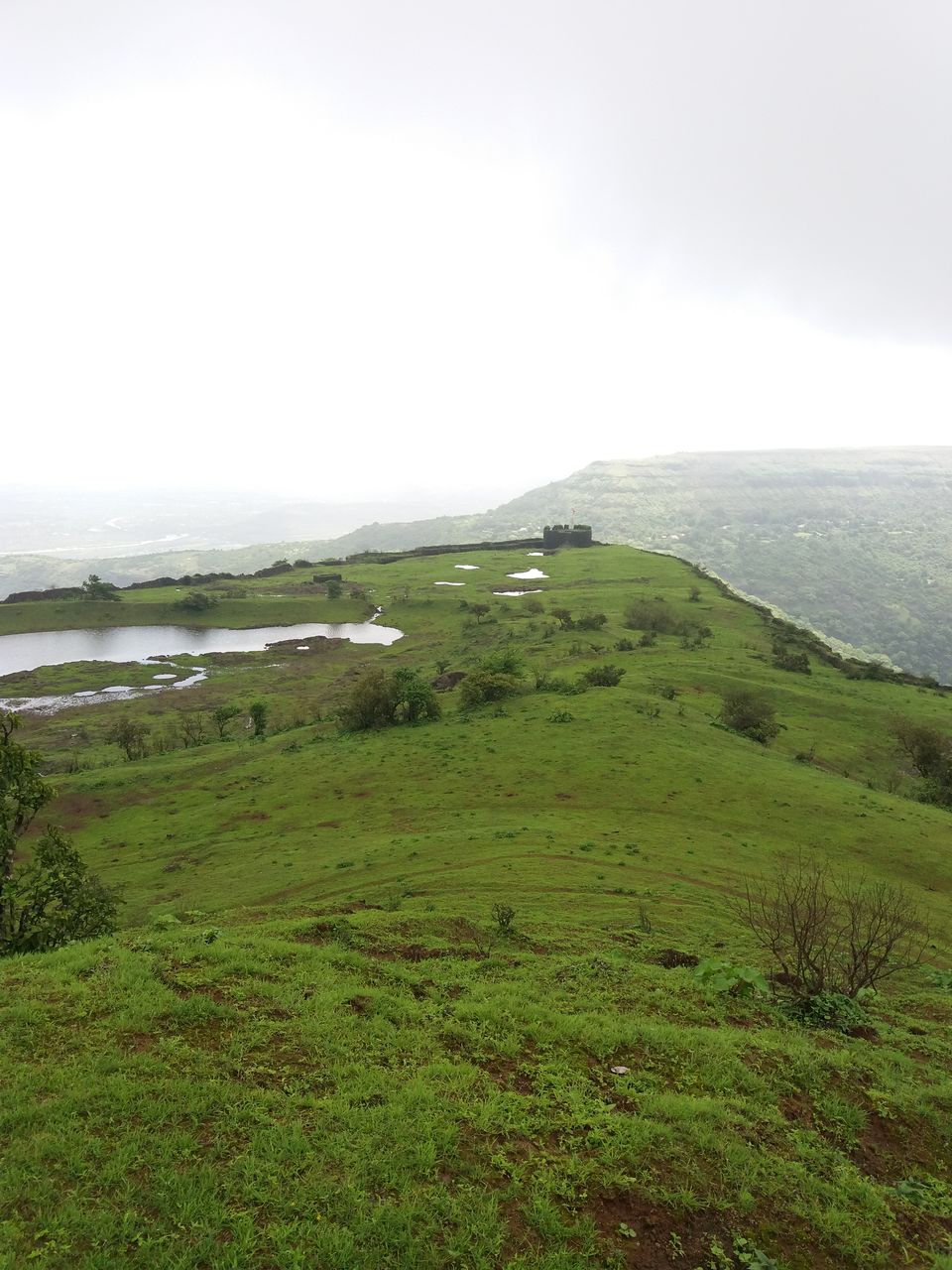 You can also see Bhatarashi mountain from here.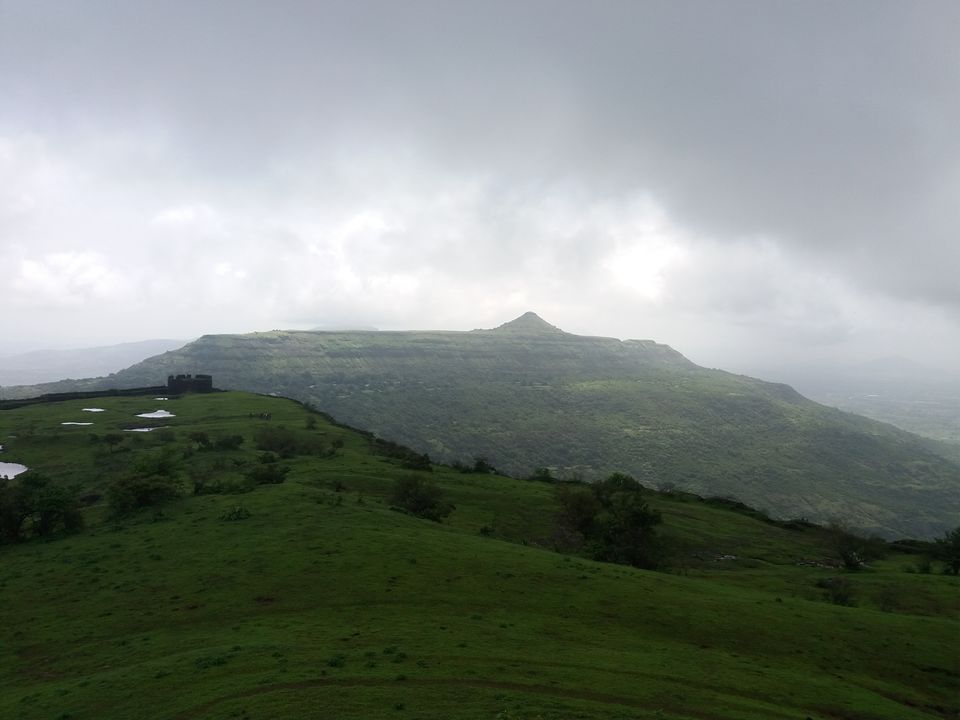 All along the route, you will see small holes in the ground made by crabs.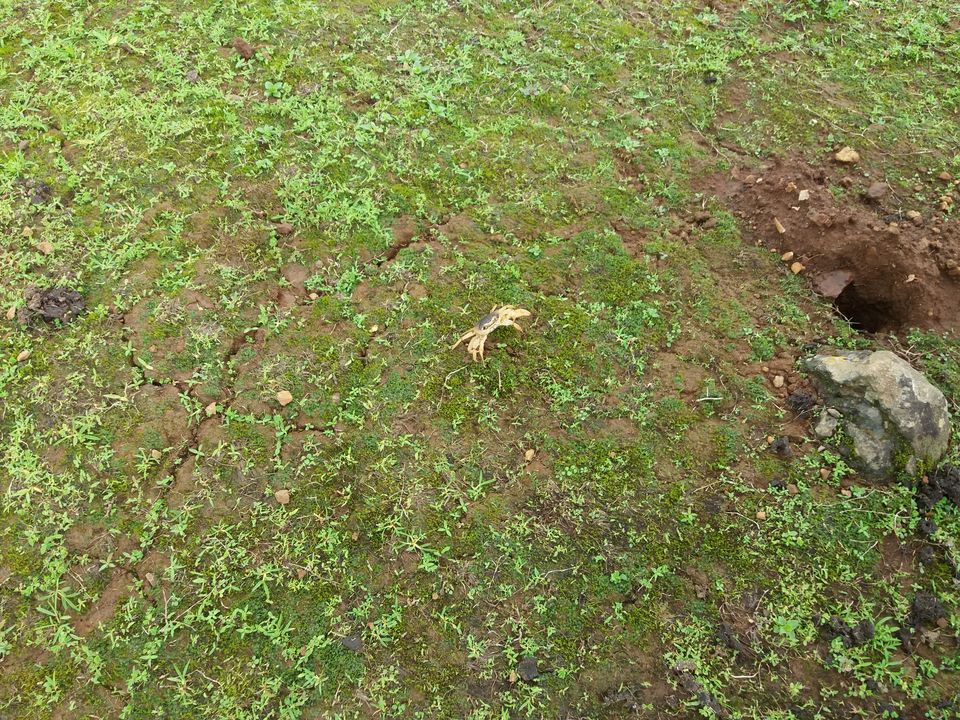 Just going ahead, we spotted these 2 water cisterns. Some boys were diving and swimming in it. We spent some time there and moved on.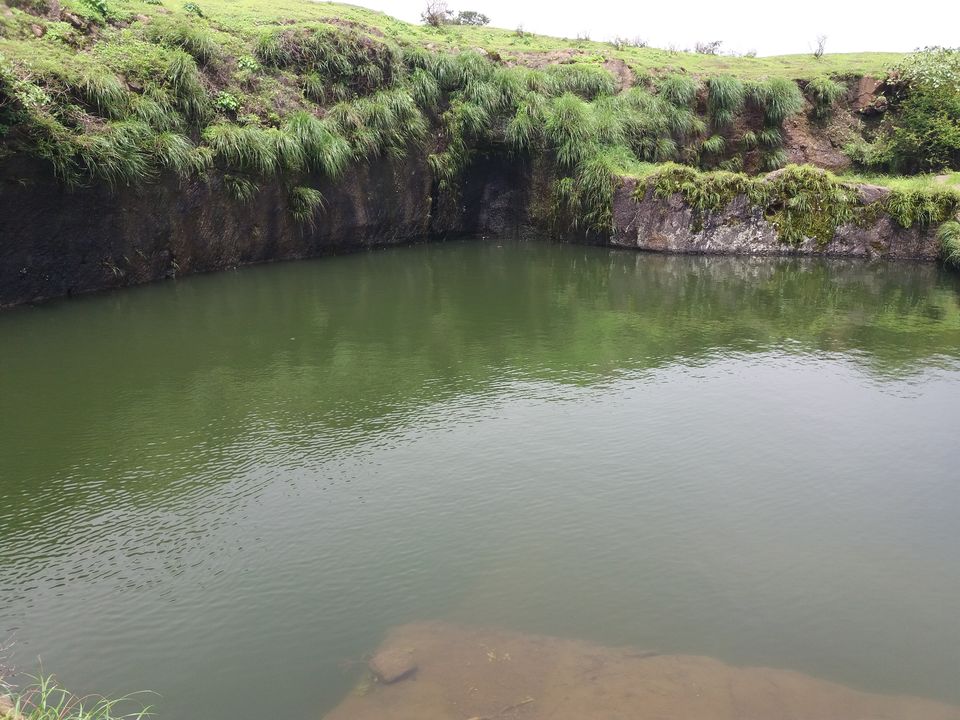 There was a Lord Shiva temple and a well behind it. You will feel serene after spending some time there. There was a long gun placed around 10 feet long.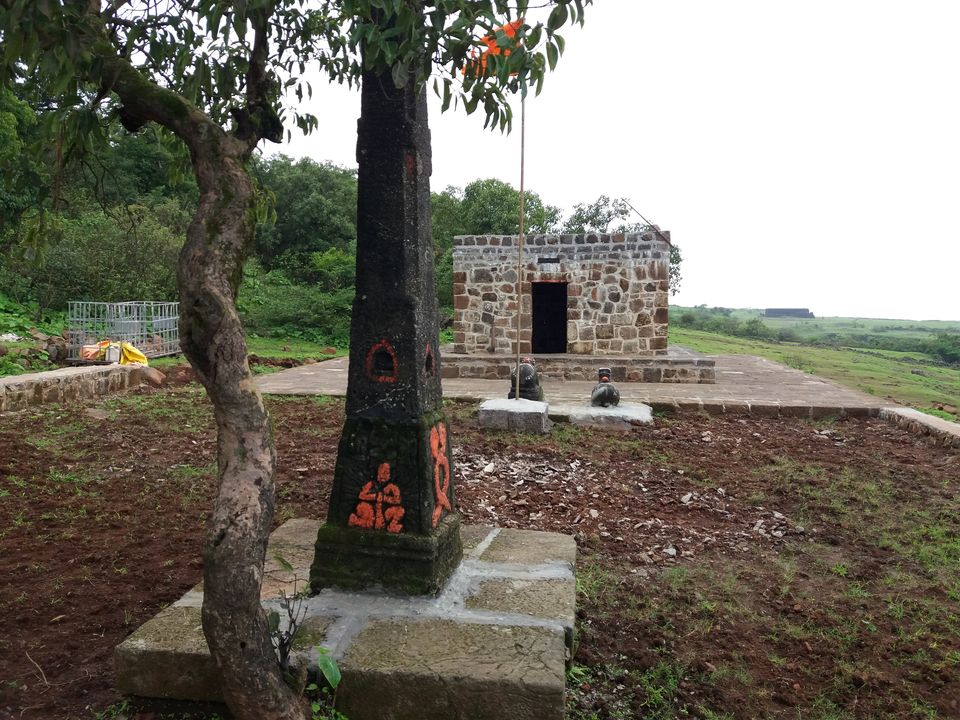 After walking ahead, we found steps going down and came across this beautiful artifact. It was of Lord Hanuman carved out from a rock. Just beside this, there was a small cave. In heavy rains, water flows on the steps and make it more beautiful. We came to know that these steps go down to Patan village which is another way to reach to this fort. This path has proper steps but one need to walk a lot to reach to the steps.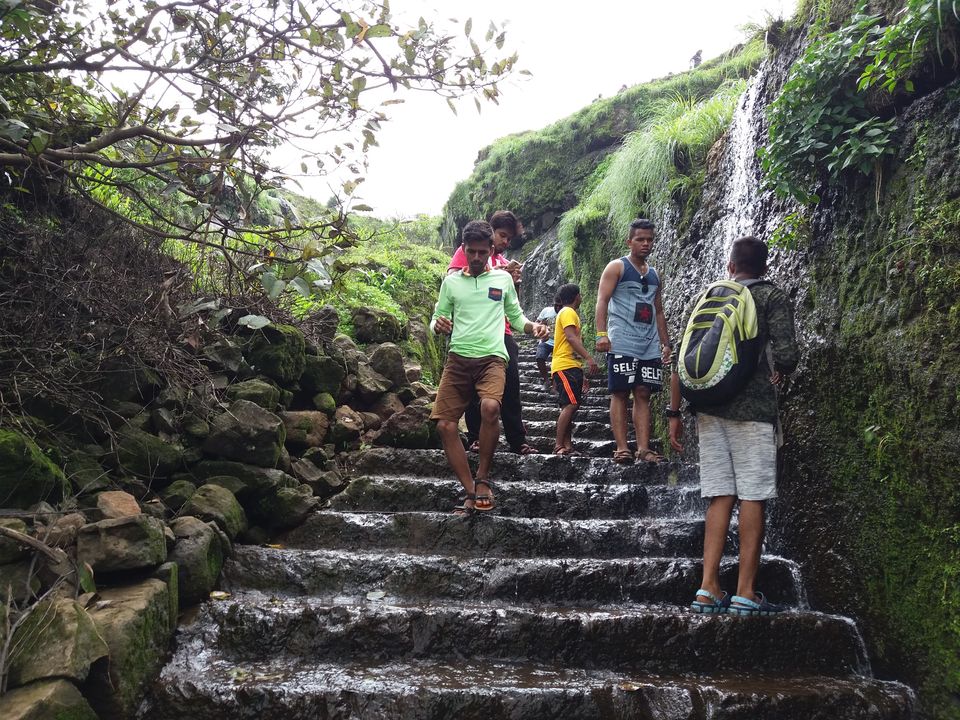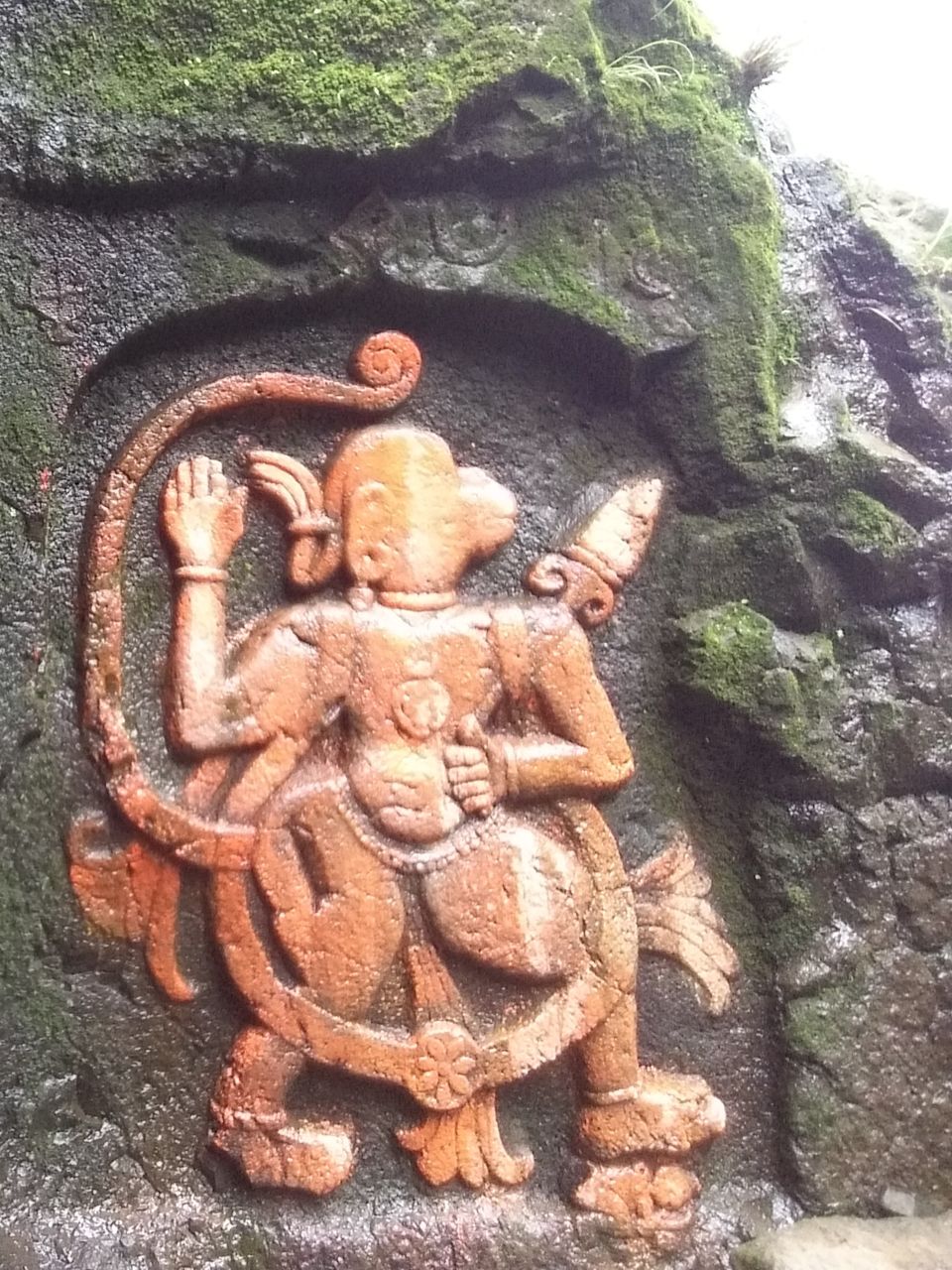 Moving ahead, we saw the ruins of Peshwa palace.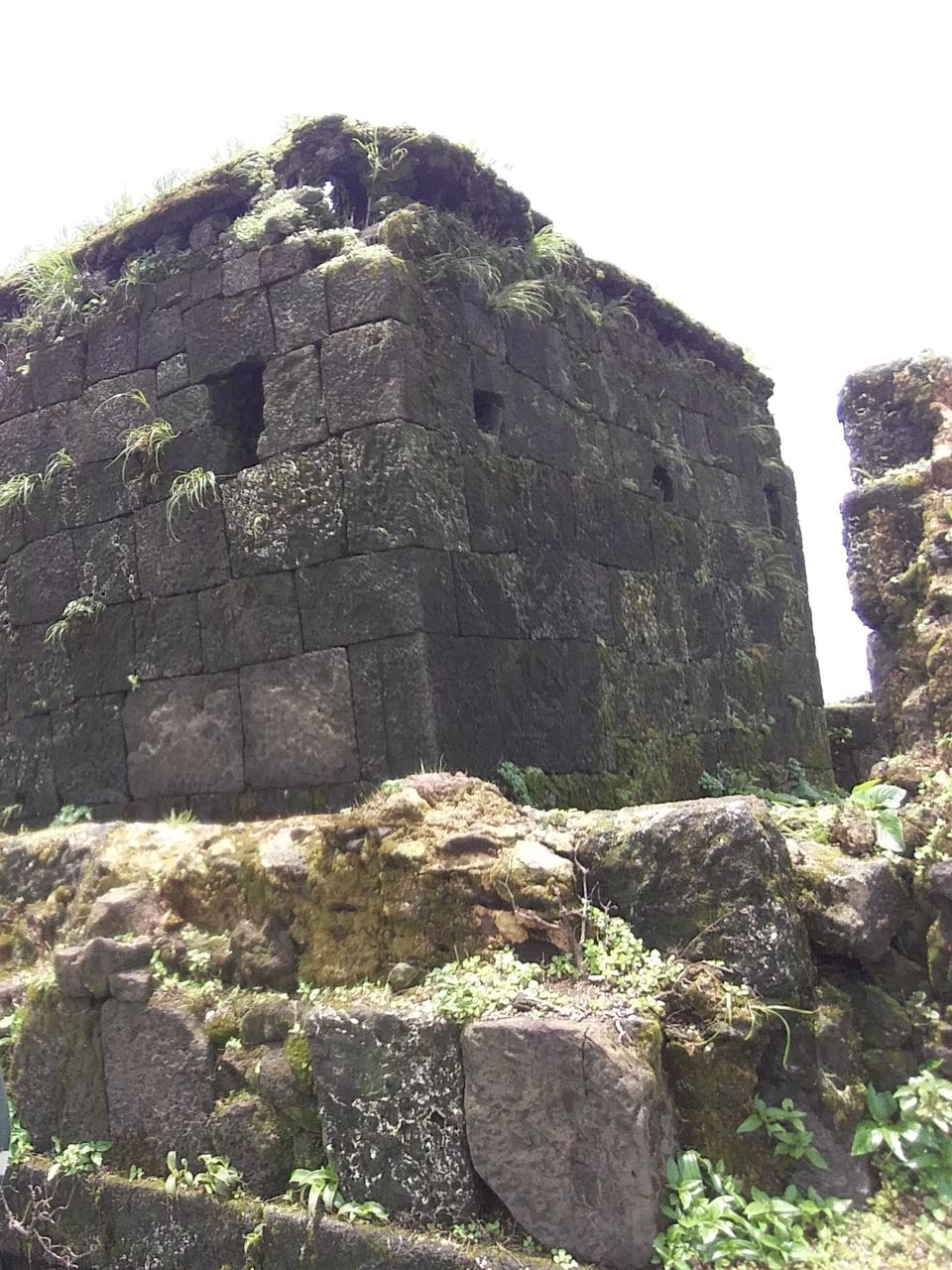 As we went along the wall, it took us 2 hours to come to a full circle. Content with the picturesque views and taking loads of memories, we started our descend.
As we started to return on our bike, we were stalled by heavy traffic. It took us 1:30 hours to reach to Old Mumbai Pune highway from the base of the fort and totally 3 hours to reach home. Being a Sunday, it was too crowd, so people who want to avoid traffic, better to start early.
Comments/Questions most welcome.