Date: 15th Dec 2018
Height: 3556ft. (Visapur Fort, Lonavala) & 3389 ft (Lohagad Fort)
Grade: Easy
Nearest Railway station: Malavli (Lonavala, Maharashtra) (Better to travel by own vehicle)
Gang: Sagar, Utkarsha, Chaitanya, Dnyaneshwar, Rahul, Anna & Me.
Trek Video: Visapur-Lohagad Fort Trek
Instagram: Follow me on Instagram for more pics
About Visapur Fort, Lonavala:
The Visapur Fort, Lonavala is situated 104km from Mumbai in western India. It is at an elevation of 3,556 feet (1,084 m). It is built on the same plateau as Lohagad Fort. The Visapur Fort, Lonavala is larger and at a higher elevation than its twin fort- Lohagad Fort.
Visapur region was built by Bahmani rules. It went into the hands of Mughals in the treaty of Mahuli, between Shahajiraje and Mughals. Seeing that the Mughals were not able to keep control over the region, Shivaji Maharaj captured almost all the forts here till 1660. Historic evidence says that current fortification was built during 1713-1720 CE by Balaji Vishwanath. There are many places to see in the Visapur Fort, Lonavala. You can some Caves, old stone arch, and fort wall, cisterns of water, Old Grinder and Lord Hanuman temples.
Route To Visapur Fort, Lonavala:
There are 2 ways to start the trek to Visapur Fort, Lonavala. One is from Malavali station. After crossing the Express-Highway & reaching Bhaje village we get a straight route to Lohagad - Visapur. Now tar road is newly constructed from Bhaje caves to Lohagad base village. After walking for 1.5 to 2 hours & turning to the left from `Goumukh Khind` we will reach to Visapur base. After a 1 km walk from Goumukh Khind, you will find the old hut. Take a left route and walk for 10 ft. for another small left turn which goes through dense forest to the top of the Visapur Fort.
Another route is from Patan village. After crossing the Express-Highway, take a left for Patan village. Once you reach Patan, you can start hike for the fort. Make sure that you will remain close to the waterfall route. This route is a bit confusing so better to hire a local person from the village. Their chargers are not fixed as such so whatever you will offer they accept it or better to decide amount before the trek.
We decided to climb from Goumukh Khind and come down by the same route.
Some Pics on Visapur Fort, Lonavala: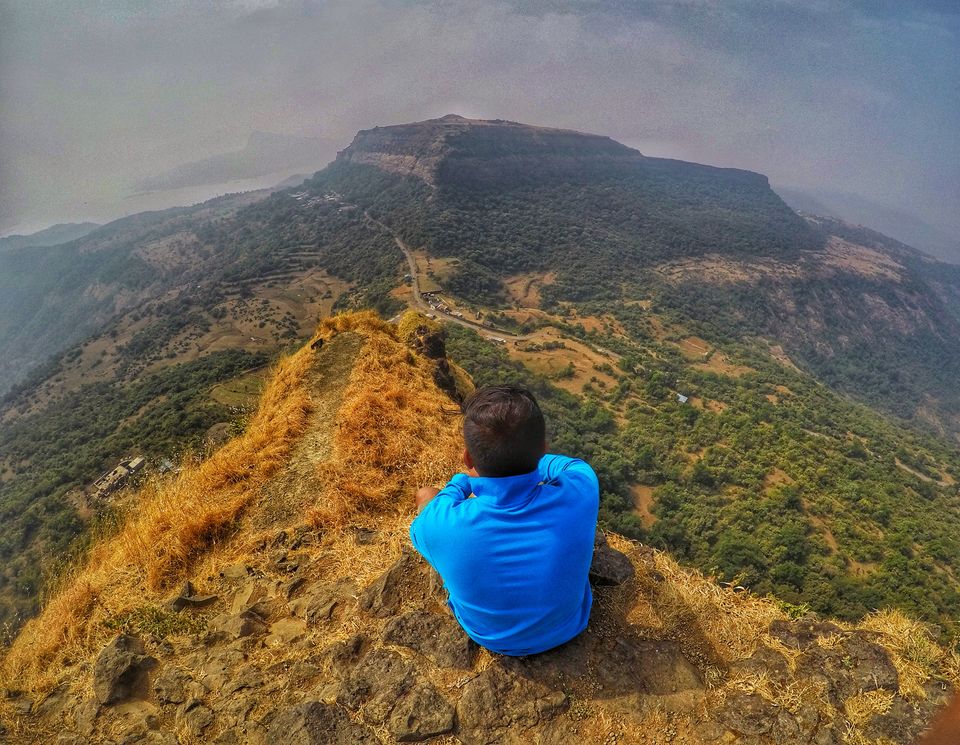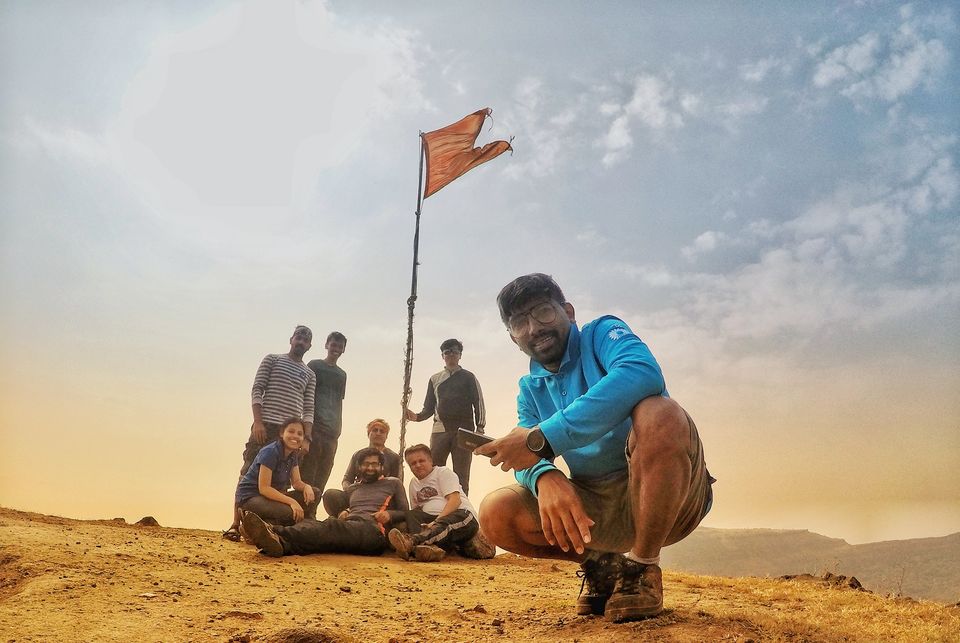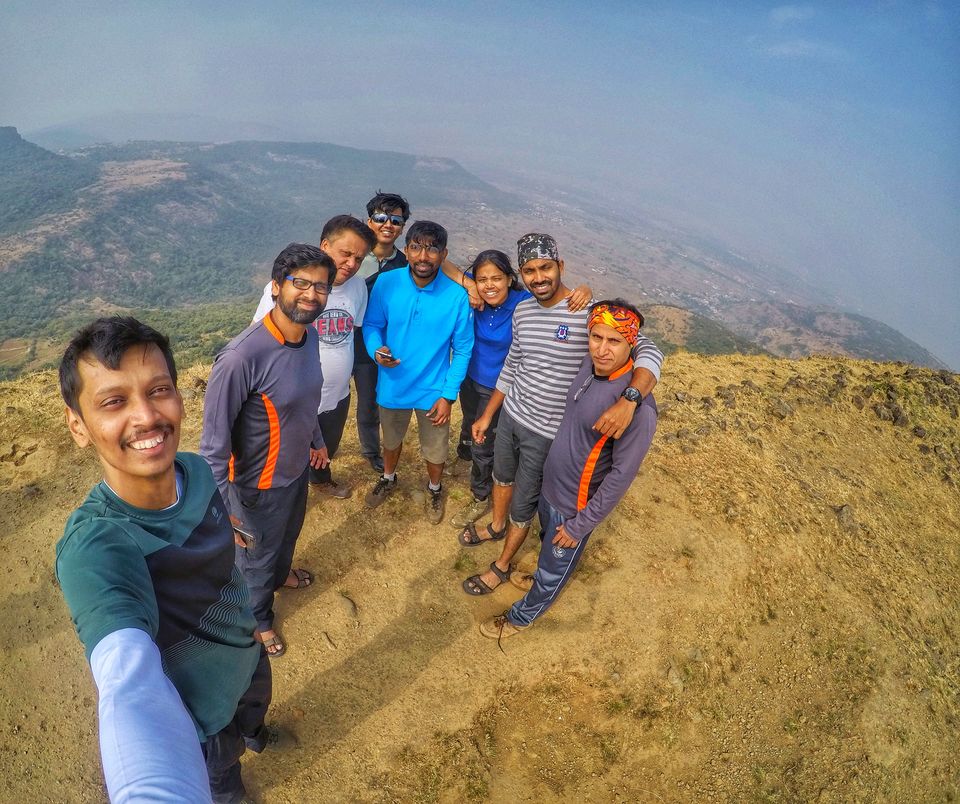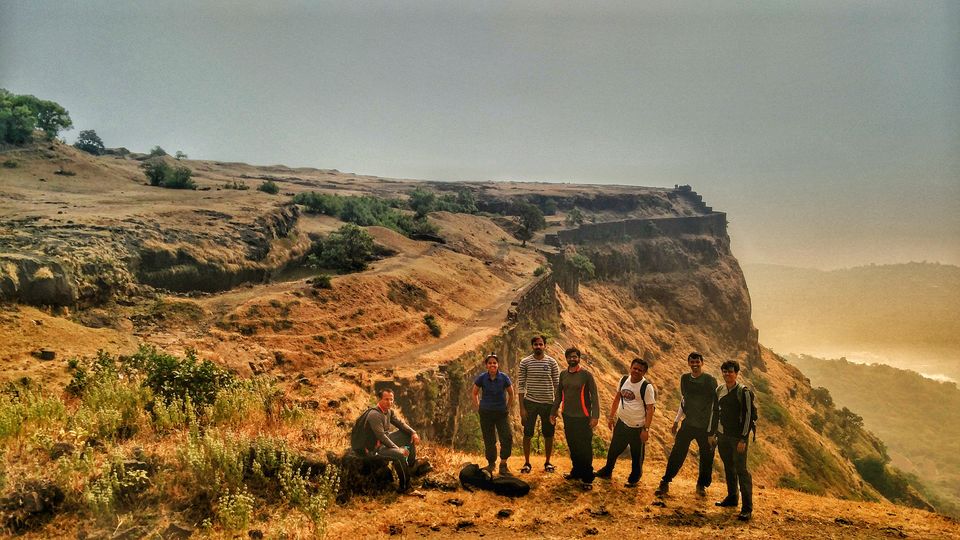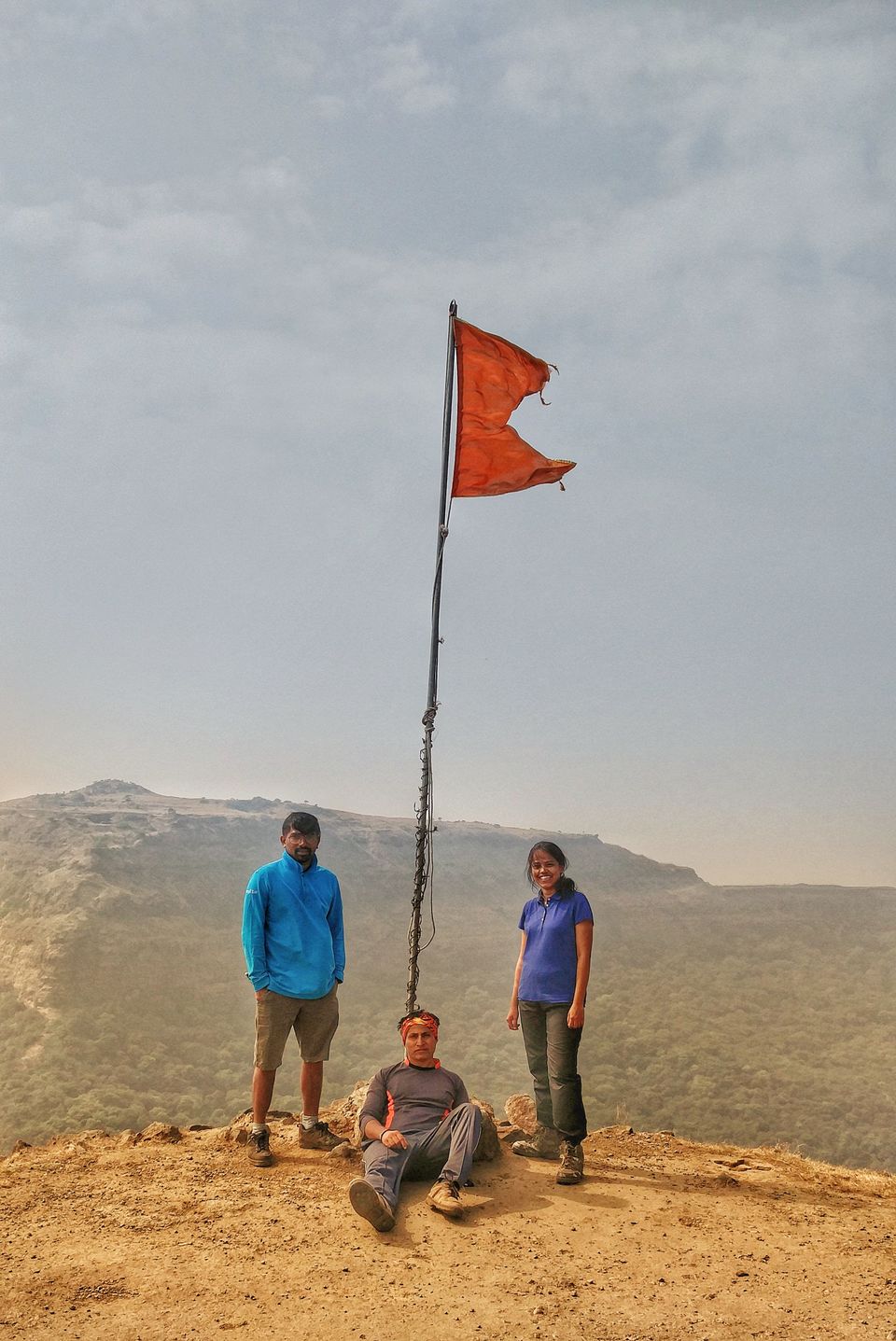 About Lohagad Fort:
Lohagad Fort means Iron fort in Marathi situated at 3389 feet high, is a very widespread fort. Vinchu Kada is the famous spot of Lohagad - which is a range of hills that look like Capricorn. Pawana Dam can be viewed from the backside of Lohagad. Sinhagad fort, Tung fort, and Tikona fort can be clearly seen from the Lohagad Fort.
Route To Lohagad Fort:
Same as Visapur Fort, Lonavala. Lohagad Fort is 1km ahead from Visapur fort. We can reach the top of Lohagad Fort by stairs.
We will come across four doors while reaching the top. The first one is called 'Ganesh Darwaaja', the second one is called 'Narayan Darwaaja', the third one is called 'Hanuman Darwaaja' & fourth one is called 'Maha Darwaaja'. Out of this Hanuman Darwaaja is the most ancient of all the doors. Between Narayan & Hanuman Darwaaja there are two godowns which were used for storage purpose as a granary. After entering the Maha Darwaaja we come across an old 'Dargah'. Besides the Dargah, there are remnants of the court. Towards right we come across 'Laxmi Kothi' which has many rooms. The treasury of Nana Phadnis was kept here. In front of this place are two cannons. To the western side of the fort is Vinchu Kata. It is 1500 meter long & 30 meters wide part of the mountain, separated from the main part. Viewing from the Lohagad Fort, this area looks like scorpion's sting and hence it is called Vinchu Kata. As named, this portion was to keep a watch on the surrounding region, and any activity of the enemy in its vicinity could be tackled.
Some Pics on Lohagad Fort: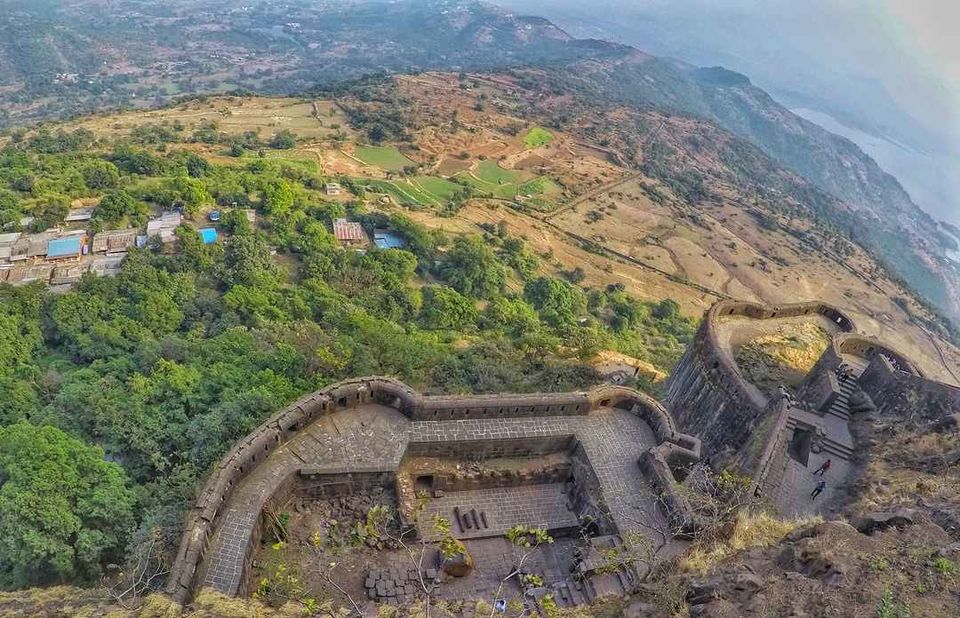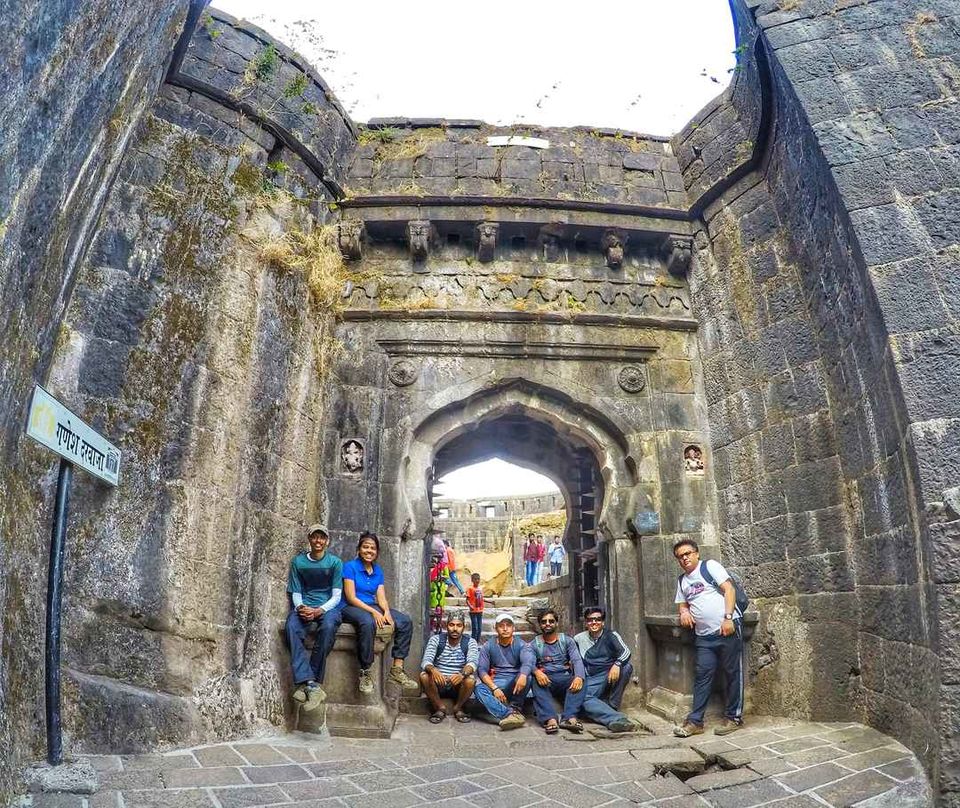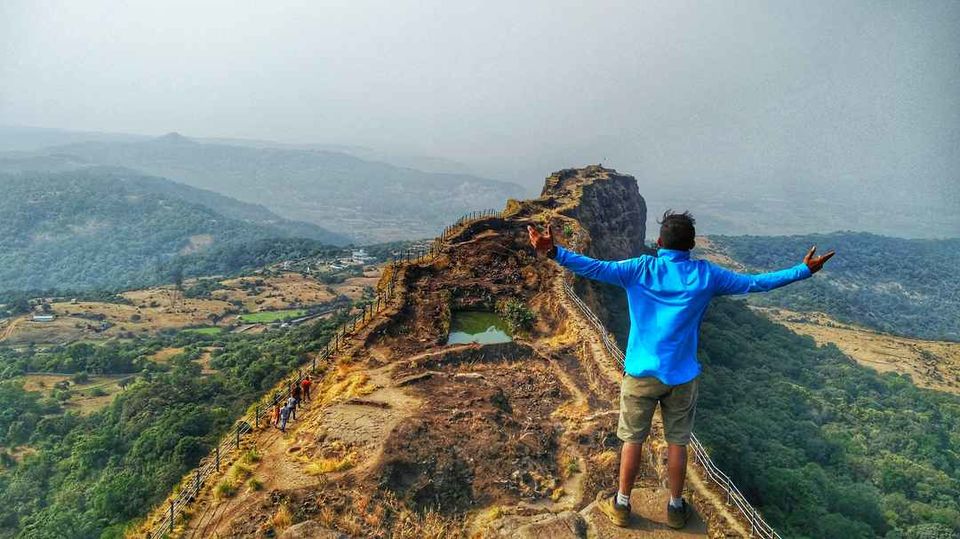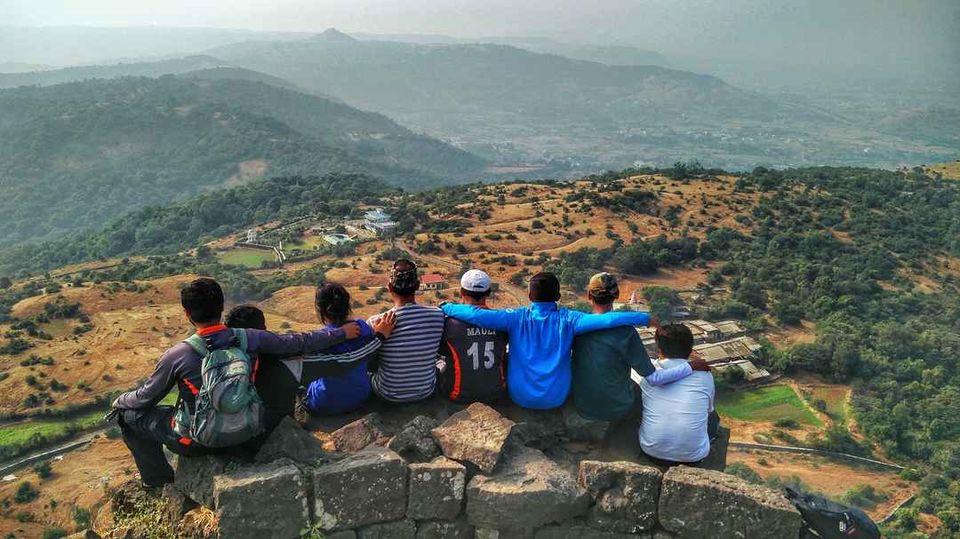 Frequent searches leading to this page:-
tourist places in maharashtra near mumbai, hill station in maharashtra near mumbai, beaches in maharashtra near mumbai, resorts in maharashtra near mumbai, wildlife sanctuaries in maharashtra near mumbai