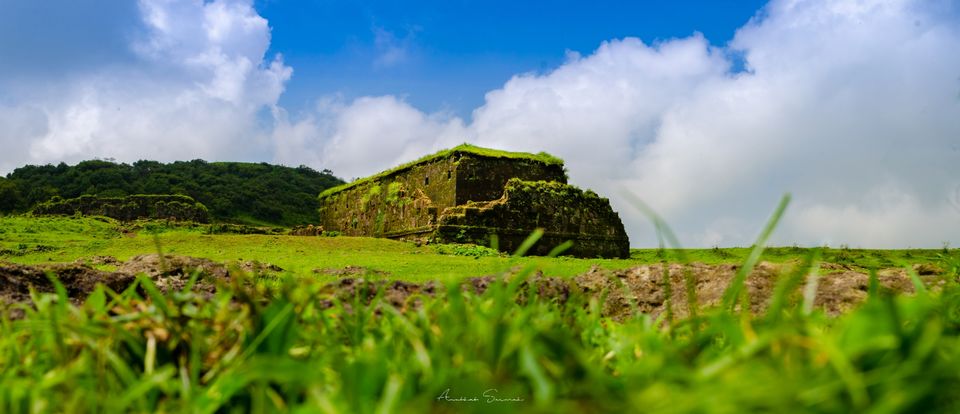 "TRAVELING – IT LEAVES YOU SPEECHLESS, THEN TURNS YOU INTO A STORYTELLER." – IBN BATTUTA
It all started with a sudden weekend plan. We all decided to go on a weekend trek to the Visapur Fort. The famous Visapur Fort, located in the outskirts of Pune, in the small village of Visapur, Maharashtra. Having an elevation of 1084 meters above sea level, it gives a magnificent view of the green scenery that surrounds Maharashtra.
After planning an overview of the entire trip, we started our journey in the early morning of 21st July, 2019 at 5:00 a.m. The distance from Pune to Visapur by road is about 64 kms. But we took a train which takes about 1 hour from Pune to Malavli, the nearest station from Visapur Fort. After arriving at about 6:50 am, we had a quick breakfast before starting our initial trek to the top.
There are 3 routes which you can take to reach the fort: The Patan Village trail, The Bhaje Caves trail or The Gaimukh Khind trail. It takes about 1-2 hours to reach the top. And the best season for this is the monsoon or during the post-monsoon time which being the months of June-July-August. Though during the monsoon, the route becomes dangerous, with streams running through and the routes being muddy, but the view is worth the journey.
Starting our trek with quite enthusiasm through the rocky mountains, the steep treks, passing by those beautiful waterfalls, it was quite an wonderful view. After about half an hour of trek, you will come across the Bhaje Caves stairs, with water running down those stairs, it's quite a busy spot for trekkers. From that, it's more 30 minutes to the top where we reached at about 10 am.
And then the view, the view that makes this entire trip more memorable, more beautiful, a view that's worth seeing through your own eyes than through a camera. With a height of about 3556 feet, it gives a beautiful panoramic view of the all the hustle of the roads, railway tracks till the surrounding the mountains laden with the monsoon greens. Within the fort are caves, cisterns of water, a decorated arch and old houses.
After spending more than 2-3 hours at the top, capturing those views, those moments, we finally started our decline at about 2 pm. It was one of those trips that you know you will cherish and remember forever, through those photos looking back at them, you know you will always want to go back to that time and visit those moments again.