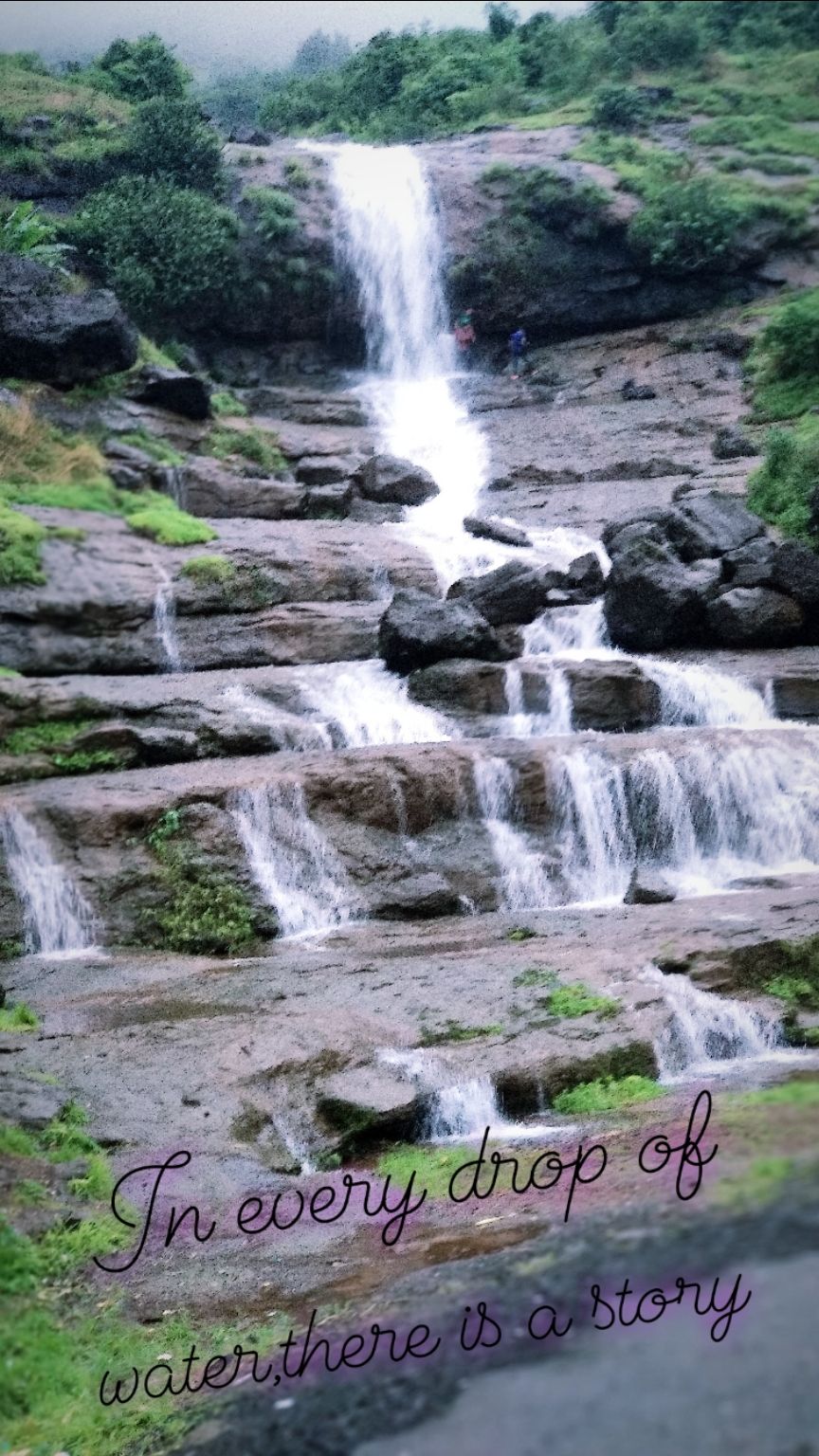 Lohagad fort – means "Iron fort" in Marathi and is situated in Lonavala region It divides the basins of the Indrayani and Pavna and is situated on a side range of the Sahyadris. The Visapur fort is located on its eastern side. The four large gates of Lohagad are still in good condition. Historians tell in the later Peshwa period, Nana Phadnavis (1742-1800 AD) built several structures in the fort such as a big tank and a step-well (bawali). On the west side, there is a long and narrow wall-like fortified spur called Vinchu kata (scorpion's tail) due to its shape. If one has to explore the fort along with the trek till Vinchukata and view the Mumbai Pune Expressway then 2 hours is a good time.
On a very short notice, we decided and planned to do the Lohagad trek on Saturday around 11.pm.
We started journey to Lohagad and reached base village around 3.30 am.
Without wasting any time, we started our first trek patch. After the 1.5-2km walk we reached Bhaje village. We had some breakfast and then our trek began.
The weather was perfectly set for trekking conditions. Sun was busy in hide and seeks game with rainy clouds. After crossing Bhaje village, there are 2 routes, one leads to Bhaje caves and other is to Lohagad fort. There was a route from Bhaje caves to Lohagad but I was not aware so I took the winding path for our trek. We crossed 2-3 waterfalls in route. After crossing 2 bridges (small bridge to bypass waterfall), there is a small route on the left side which is shortcut with sudden height gain. We took that path. It goes through dens small forest.We had to take stop once to rejuvenate ourselves. After walking for some time we reached `Goumukh Khind`.
From Goumukh Khind, we took a right turn for Lohagad fort. By taking a left turn, you can go to Visapur fort which is very close to the Lohagad fort. After few km walk, we reached fort's base village named Lohagadwadi. Rain welcomed us when we reached base village. From this point, stone steps are laid till the top. Climb to the top of the fort should take around 45 mins.During the rainy season, water flows on the steps making them a bit slippery.Fort was surrounded by clouds so we were not able to see anything. Climbing on stone steps was quite an easy task and we reached the top soon. We were walking in clouds and unable to see any natural beauty around the fort. Once you entered by last Darwaja (entrance gate), you can see an old Darga on left.
After few min walk, we reach the starting point of Vinchu kata. As I mentioned earlier, it is a 1500m long & 30m wide part of the mountain with a bastion on the end, separated from the main part.We waited till cloud got away and gave us a beautiful view of Vinchu kata point. Soon rain stopped and the sun came out to show us the way. There are 2 ways to go to Vinchu kata. One is by crossing difficult rock patch and other is a very narrow route (with exposed view on the left side). Due to the monsoon, we selected narrow route which was much safer than the rock patch. Better not to try rock patch if it's raining or the weather is cloudy. After the narrow route patch, there is a simple walk to reach bastion. When we reached bastion on Vinchu kata, the weather was cleared and we enjoyed the beautiful view. We took some rest and after taking some photos, we started with our return journey.
It was 1 in clock and now many trekkers were approaching towards Vinchu kata. We were lucky as we covered all main places within time. By the time we left Vinchu kata, rain shower begins heavily. It was like god paused rain shower for us so we can see the view from Vinchu kata. Now only the place was left was Shiv temple from the fort. We crossed the small lake and reached small temple of Lord Shiva. There is few small lakes nearby temple area. After our fort sight seen, we left the fort and reached the base village.
We started descending at 1.30 pm. While descending the fort, we saw strong massive fortification. Took some photographs and then reached the base village. We were too hungry and ordered Pithle-Bhakri in a local restaurant at the base village, Lohagadwadi. Food was average but as we were hungry, we found delicious. As we wanted to catch local by 4.30 pm, we started with our return journey. Within an hour we reached Bhaje village by 4 pm.