The travellers in a travel group that I am part of, were discussing about the Azure Window mishap that happened last week. The Azure Window arch was a hot travel spot in Europe. A lot of travellers felt sad about losing this iconic arch. I did not know much about this place. I decided to dig a little and here's what I found out.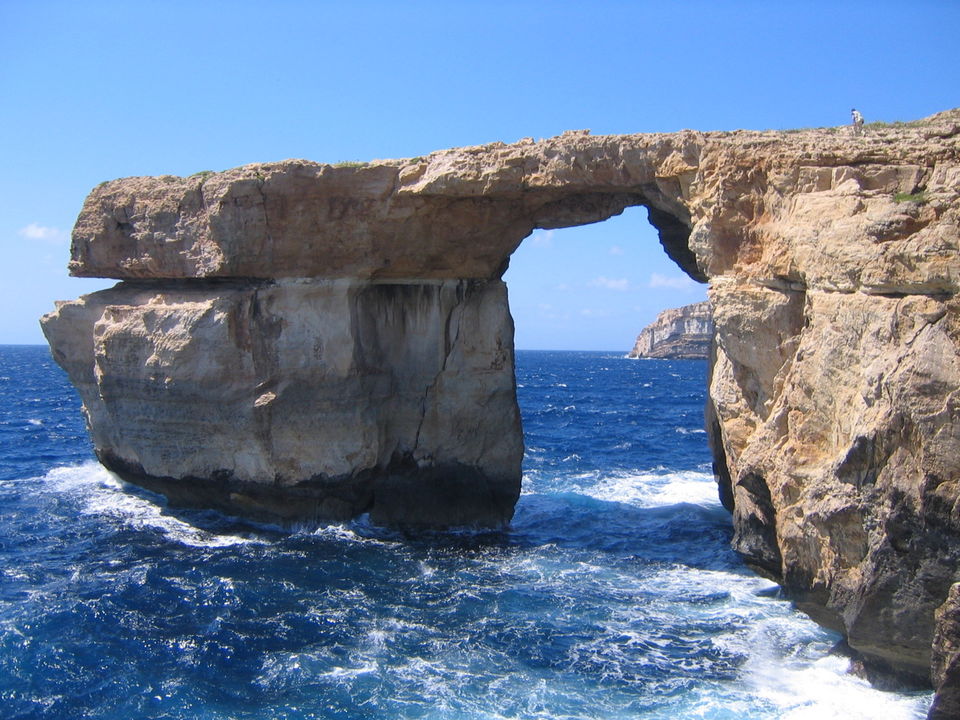 The Azure Window, also known as Dwejra Window was Malta's star attraction. It was a natural limestone arch located at Gozo island. It was 28 metres tall. It initially developed as a crack on a cliff face. The crack gradually widened into an arch. The arch had been around since the 19th century, but the whole process of the arch formation took about 500 years.
A few rock falls happened over the recent years due to erosion. This made the arch wider. This arch had featured in a few movies. In 2013, the geological department of Malta reported that the arch was stable and will continue to remain stable for a good number of years but rock falls will continue to occur. They warned the people to stay away from the arch.
Many people continued to climb the arch and dive off the cliff. Last year, Malta officially prohibited people from climbing the arch. A heavy fine was imposed on people who tried to climb the arch. On March 8, 2017 the arch collapsed into the sea, due to a heavy storm. The pillars shattered into pieces. Loads of people visited the Gozo islands to pay their final respects to the arch. The Prime Minister of Malta stated that it was a heartbreaking incident. The government stated that it was a great loss to Malta's natural heritage, and also that the arch will not be rebuilt.