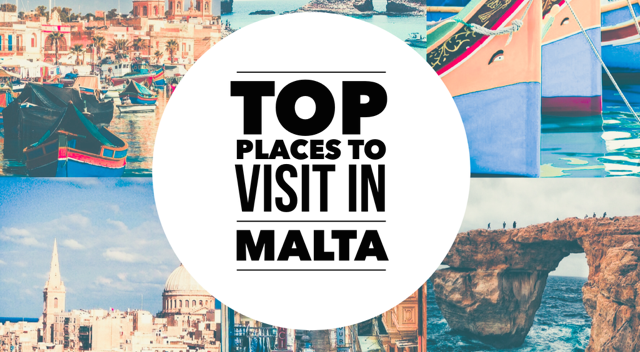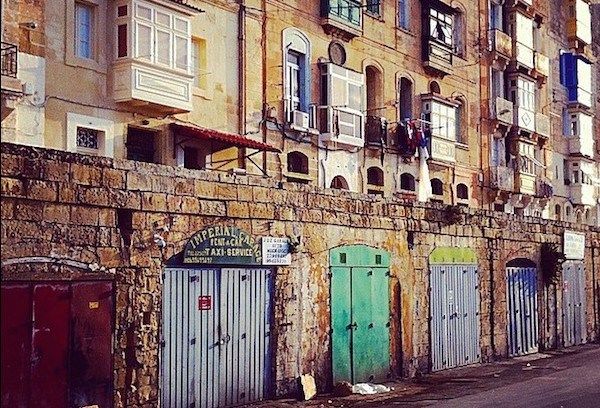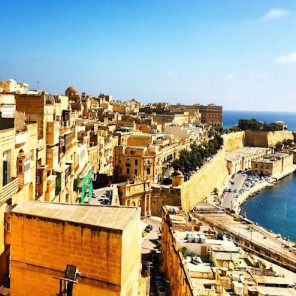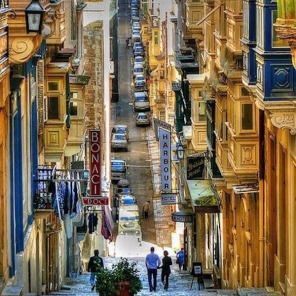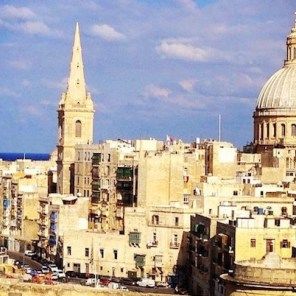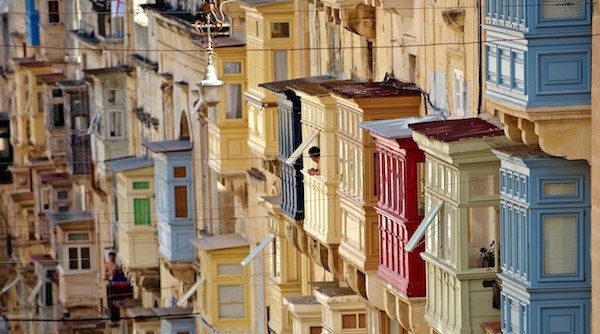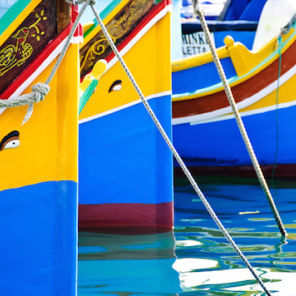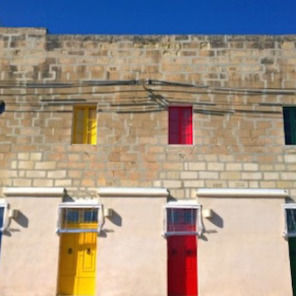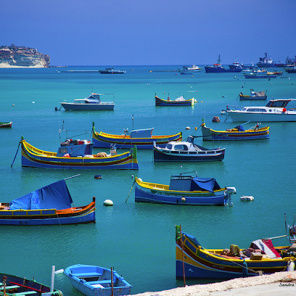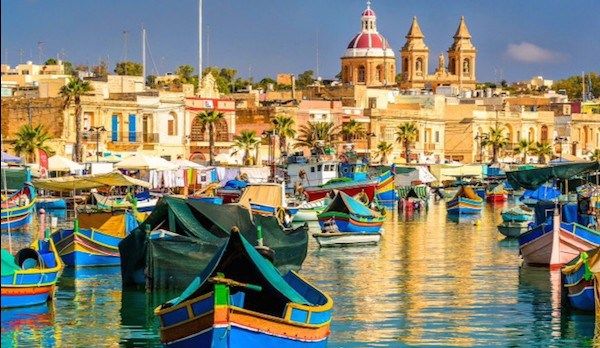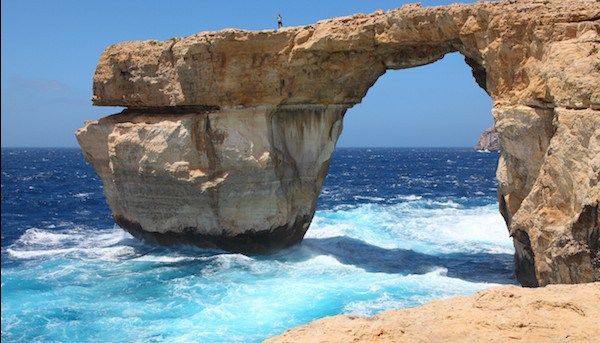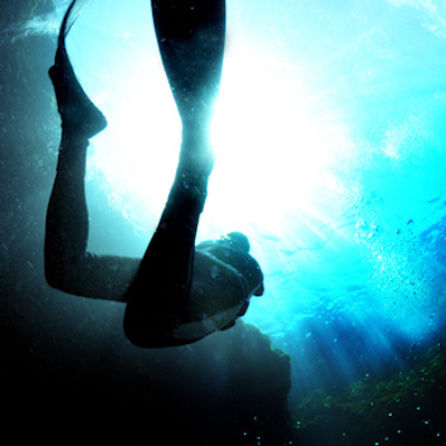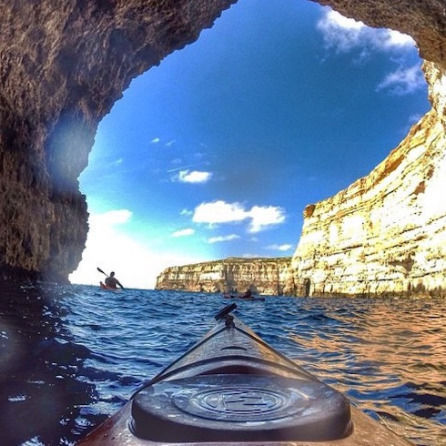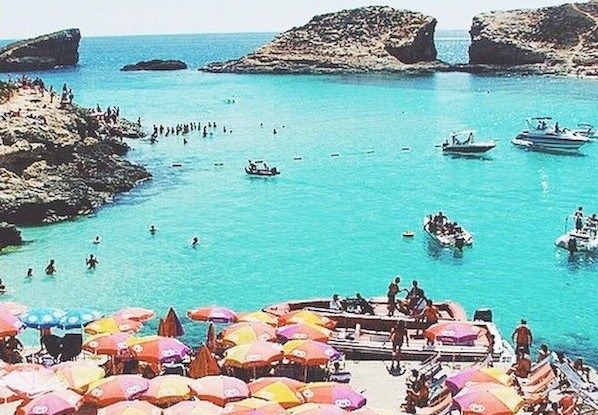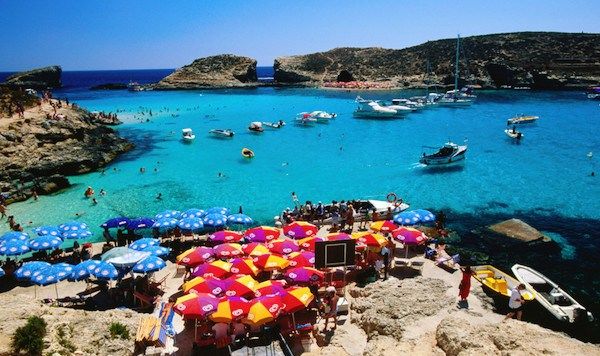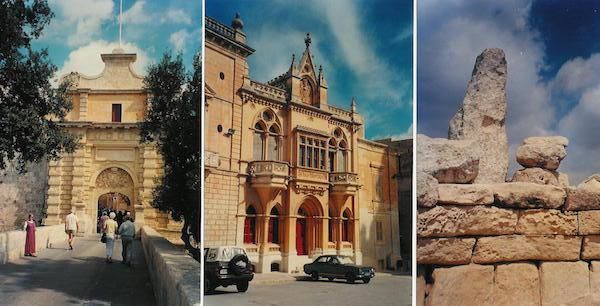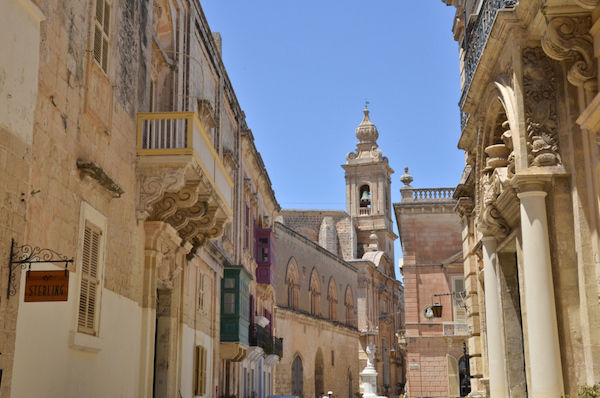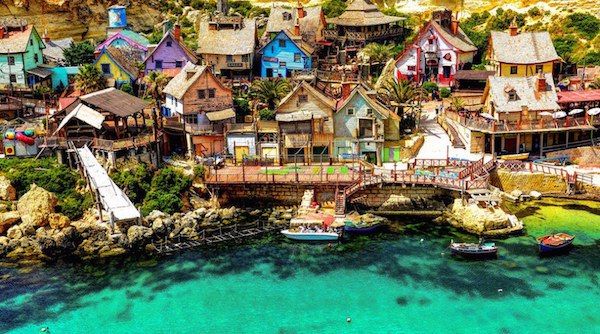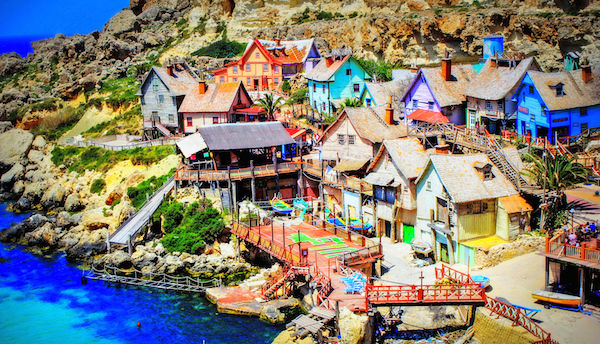 A MEDITERRANEAN COCKTAIL
Surrounded by the deep blue waters of the Mediterranean Sea, south of Sicily and east of Tunisia, the sun-drenched islands that make up the tiny European nation of Malta are a mesmerising Mediterranean cocktail just waiting to be discovered.
Small in size but big on character, Malta and its neighboring islands, Gozo and Comino, are crammed with spectacular sites and surrounded by some of Europe's best diving hotspots. Blessed with sun more than 300 days of the year, Malta isn't just home to a splendid summer, 5000 year old Megalithic Temples, vibrant fairytale fishing villages and breathtakingly beautiful lagoons call Malta home too. How can you say no? Here are my suggestions for the most magnificent places to visit in Malta. Bon Voyage!
Explore the rollercoaster streetscape of Malta's remarkable, UNESCO World Heritage Listed, 17th-century capital and take in mesmerizing views of the Mediterranean sea along this small city's narrow lanes.
Described as one of the most concentrated historic areas in the world, Valletta is by no means a big city in size – in fact it's just 600m by 1000m – but what it lacks in size, it definitely makes up in magnificence. Treasured for its harmonious baroque architecture, ambling around you'll find embellished palazzos jostling for space next to the brightly painted window shutters of the townhouses that tower beside them. You can feel the romance around you in Valletta as nighttime falls and soft lighting illuminates the skyline, pierced with elegant church domes and spires.
MARSAXLOKK
The colourful and vibrant fairytale fishing village of Marsaxlokk is one of the most blissfully unspoiled storybook travel destinations left in Europe. Brightly painted fishing boats bob in the harbour surrounded by a shore brimming with stalls squished in like sardines to sell their seafaring selection.
Every Sunday, Marsazlokk hosts Malta's biggest fish market so expect to see everything from baby sharks to oysters on sale if you're there appreciating the scenery on a Sunday. Head to one of the harbour's restaurants if the fish at the market have inspired you to feast. If tranquility is your target, it's worth visiting the town on other days of the week, when you'll find things far less hyperactive and have space to see the fishermen fixing their nets in the harbour.
GOZO
THE AZURE WINDOW & THE BLUE HOLE
Perfect for long leisurely rambles, bike rides through the back roads and swimming in aquamarine coves, you're never far from the Mediterranean on the island of Gozo; it's even smaller than Malta. With its quaint pastoral landscape, dizzying cliffs, quiet towns and pristine beaches, Gozo is probably the most idyllic of the Maltese Islands and definitely the bees knees if it's diving or snorkeling you dig.
For a breathtaking Gozitan view, head to the thrilling sculpted coastline of Dwejra and see the huge limestone arch in the sea cliffs known as the Azure Window. Right in front of the epic azure rock formation you'll find another geological freak, called the Blue Hole. It's actually a vertical chimney in the limestone that connects with the open sea through an underwater arch about 8m down. Anyone dive? Either way, you'll wish you did when you see it. You can easily breeze around and see many of Gozo's prime sights in a day so it's the perfect place for a day trip from Malta. Just jump on one of the regular ferries that depart from Ċirkewwa.
COMINO
THE BLUE LAGOON
You know those postcards with water that glimmers in a colour that's too-blue-to-be-true? Welcome to Comino. Amid some strong contenders, Comino's Blue Lagoon would have to snag the title of best swimming spot in Malts. The only caveat is that the cove is by no means a secret; "Best" also means most popular so expect to run into people. Plenty of them. Ringed by rocks and lined by gleaming white sand, the Blue Lagoon is incredibly beautiful and a heavenly place to swim if it's not high season when you'll have to share your sacred space with a few hundred other sun seekers.
It's busiest between about 10am and 4pm, so head here in the afternoon and at least half the hoards will have had enough and gone back to their boat. Take sun block too, there's no shade so if you'll be swanning about luxuriously on the rocky ledges surrounding the cove all day, you could leave the lagoon looking like one hell of a lobster. There are public toilets, deck chairs and umbrellas for hire and a few kiosks selling drinks, ice creams and snacks. If you don't take a day trip from Malta or Gozo you can go independently by taking a water taxi from Ċirkewwa (Malta) or Mġarr (Gozo).
RABAT & MDINA
Perched on a hilltop and filled with honey-hued buildings, the medieval walled town of Mdina is historic Malta at its fairytale finest. A treasure trove of museums and churches set in a labyrinth of hidden lanes, Mdina just oozes with exquisite architectural detail. Right next to Mdina, you'll find the city of Rabat, which was actually formerly considered a suburb of Mdina, but today is a major tourist center in its own right.
SWEETHAVEN A.K.A POPEYE'S VILLAGE
Forget anyone who told you Walt Disney movies weren't of this world and set off to the north-west corner of Malta to step into a scene straight out a storybook. Tucked away in Anchor Bay, you'll find a place most know unofficially as "Popeye's Village", but it's Sweethaven according to the signs.
This magical rustic and ramshackle patch of the planet was originally built as the actual set for the 1980's Popeye movie based on the comic by E.C. Sugar and produced by Paramount Pictures with Walt Disney Productions. Since filming wrapped, the picture postcard place has been left standing to serve as a charming family-vacation spot and one of Malta's major tourist destinations. You'll find boat rides, costumed characters, water trampolines, puppet shows, museums and cinema sessions celebrating Popeye and the construction of the set. Who knew a movie sets could be so magical?
Did I miss your favourite place in Malta? Let me know all about it in the comment section below…
This trip was originally published on Back To Buckley.