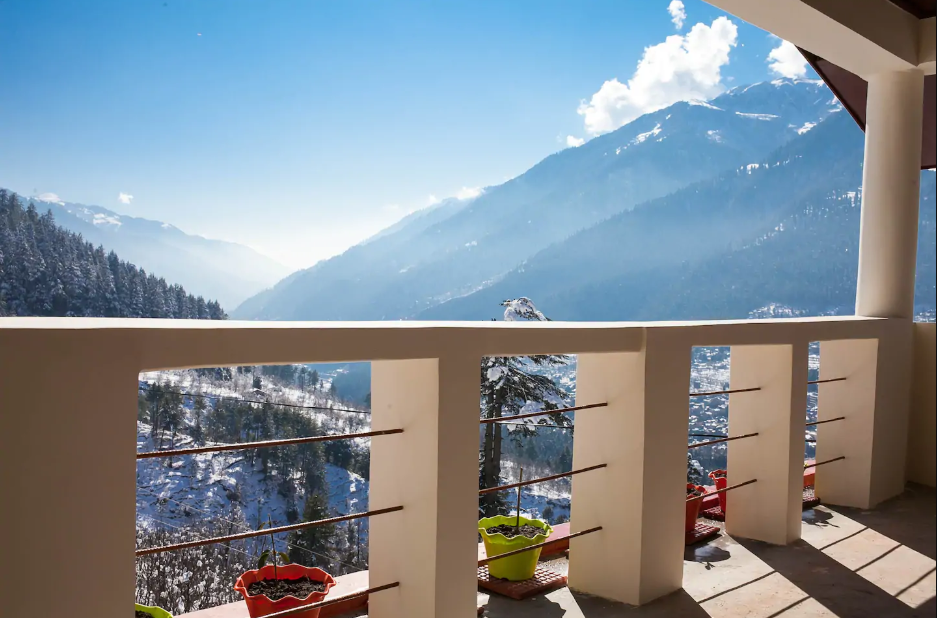 I am a sucker for panoramic views and staying at any other hotel in Manali won't give me that. Finally wanted to tick this major tourist destination off my wishlist and I started to research on Airbnb for finding the best stay options. After spending hours of filtering out the best properties, I stumbled upon a property named 'Himalayan Woodpecker' which was just a couple of minutes away from Manali's Mall Road. There weren't many reviews but the online photos were stunning. I right away contacted the host for booking the space and he was fast to respond. Asked couple of questions and BAM! I knew this is it.
The sweet and cold overnight journey finally came to a halt at the private bus stand near Manali's Mall road. Rajendra ji was kind enough to pick us up from the bus stop. But we were in our non-trekking non-snow shoes and Manali was all white. Our feet were all frozen with snow in our shoes. Rajendra ji took us to a local footwear shop for us to purchase snow boots. We were all set and excited about the snow and our stay. The roads were all covered in dense snow so we had to trek our way up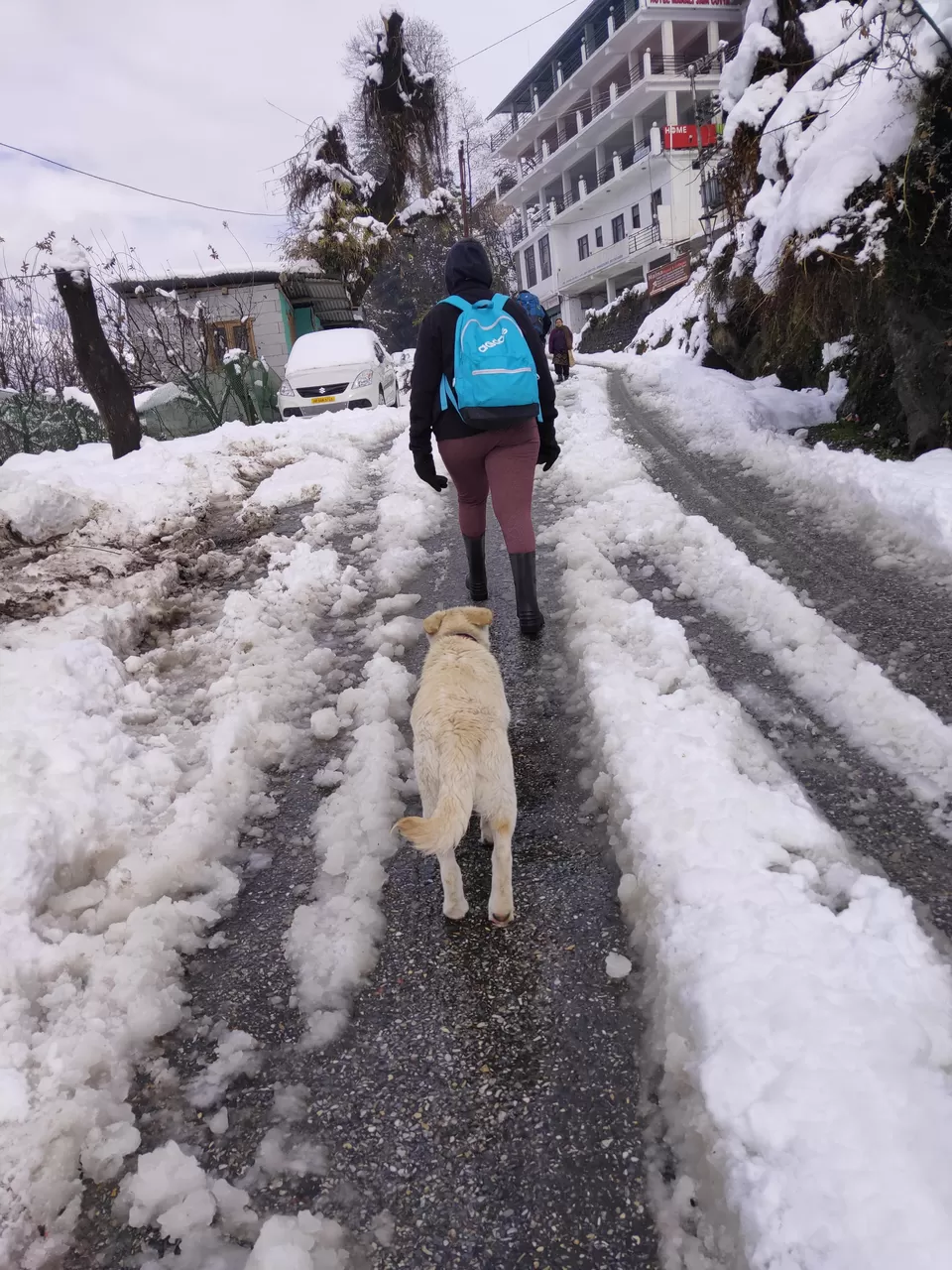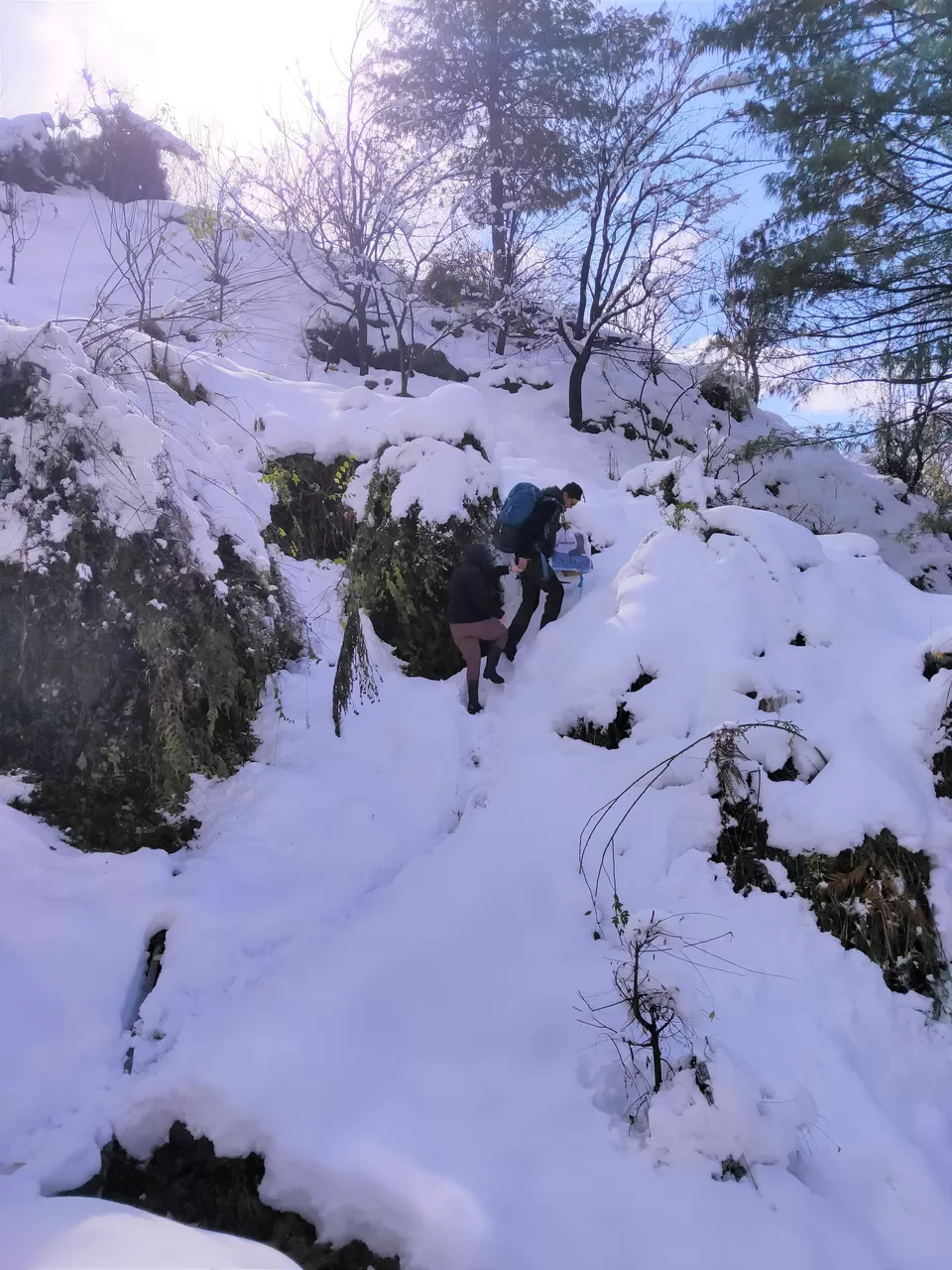 Himalayan Woodpecker
After an hour of trekking in the dense snow, we finally reached the property. It was an awe-struck moment, the long trek and climbing 300 stairs was all worth it. We checked in, Rajendra ji and his wife got a bucket of hot water for us to dip our freezing feet in. It was steaming hot yet felt just warm to us, the feeling was orgasmic.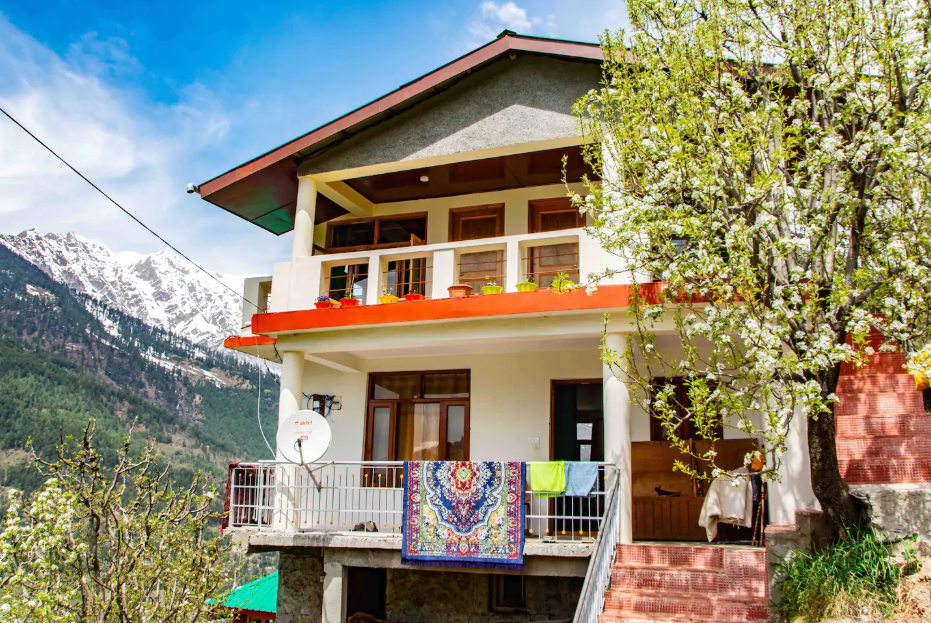 Finally we were back to life and the body was acclimatized. Soon after accomplishing the safety needs, we realised how beautiful the valley looked.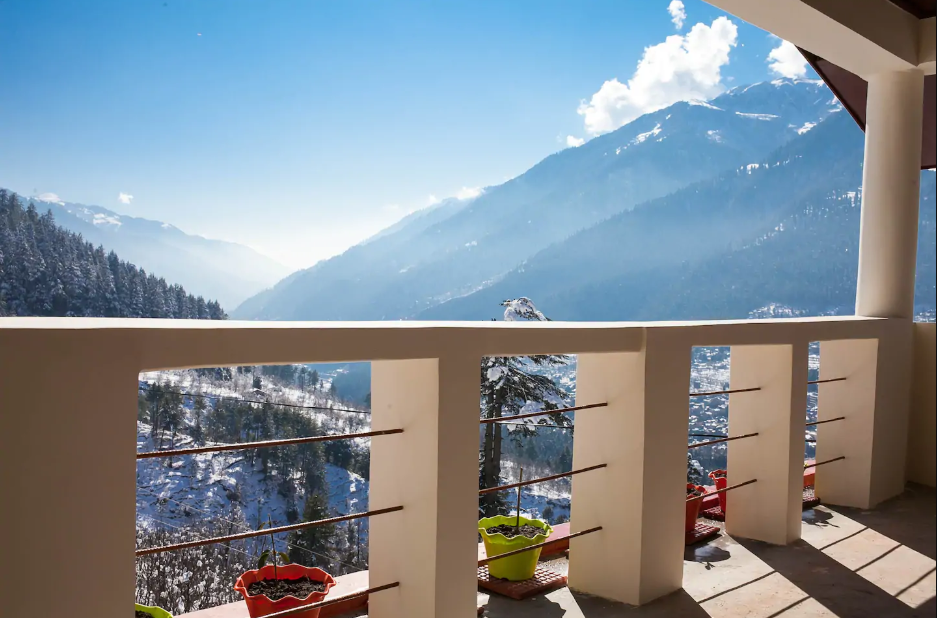 We had the entire first floor to ourselves, and it was divided into 2 huge rooms. The one on the left was the master bedroom with a huge bed, 2 sofas, and 2 separate mattresses to sit/sleep. The other half was the kitchen, dining area and the washroom. Along with a sweet dining table, the room also has another unique eating area similar to the one in Monasteries.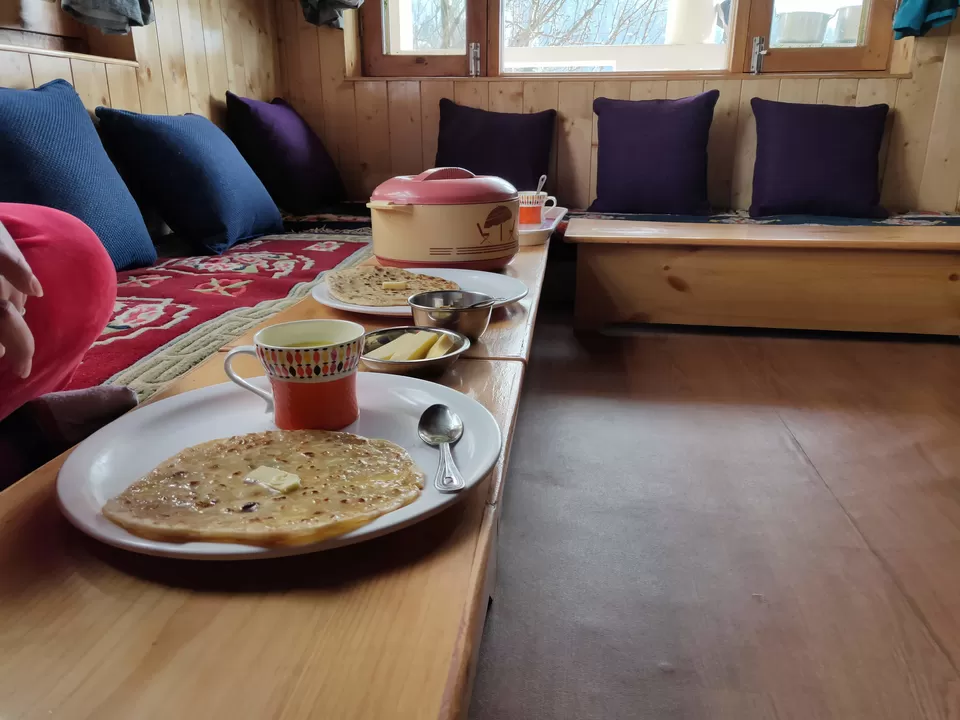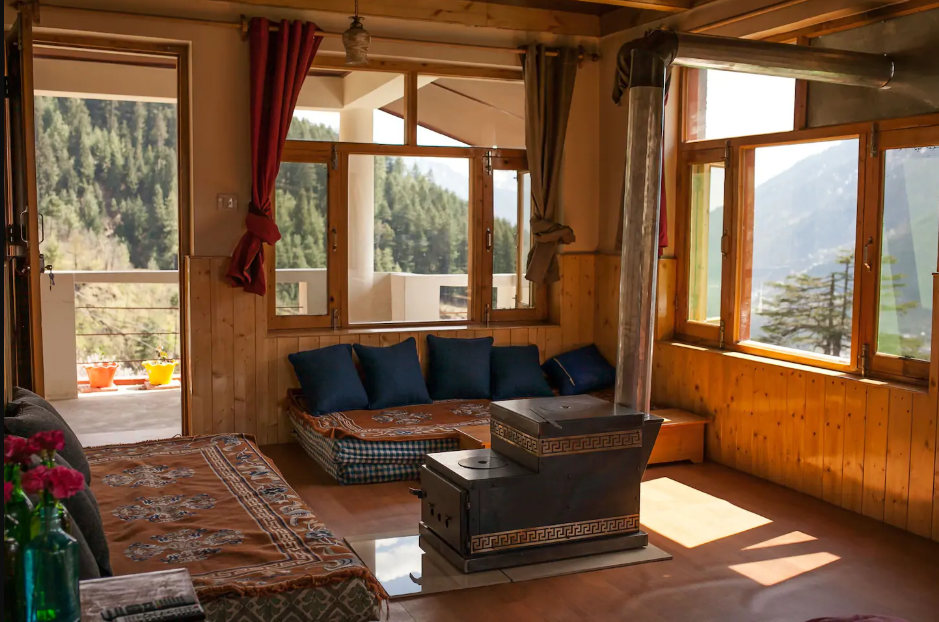 Rajendra ji served hot paranthas along with Chai to feed their super hungry guests. The food felt like it was dropped from heaven, as we were closer to it at around 7000ft (2150m).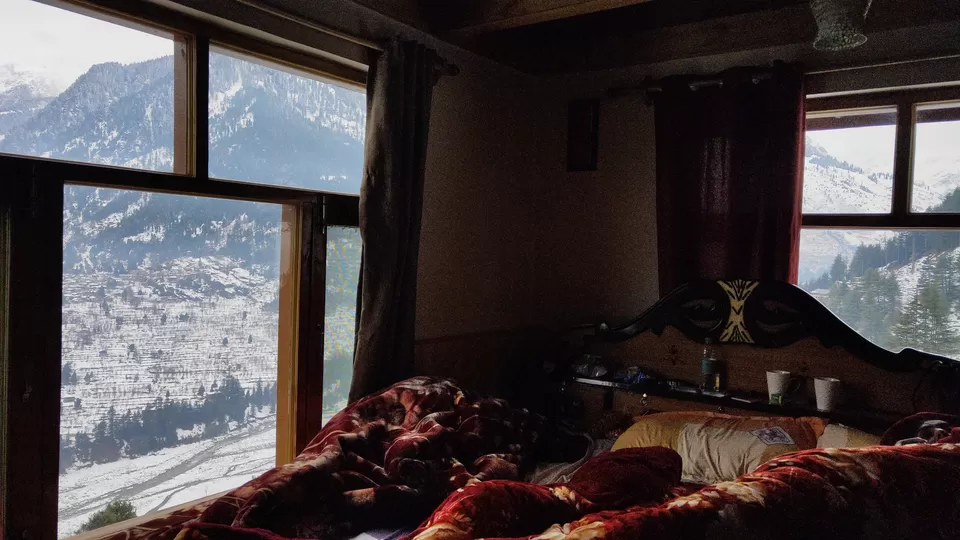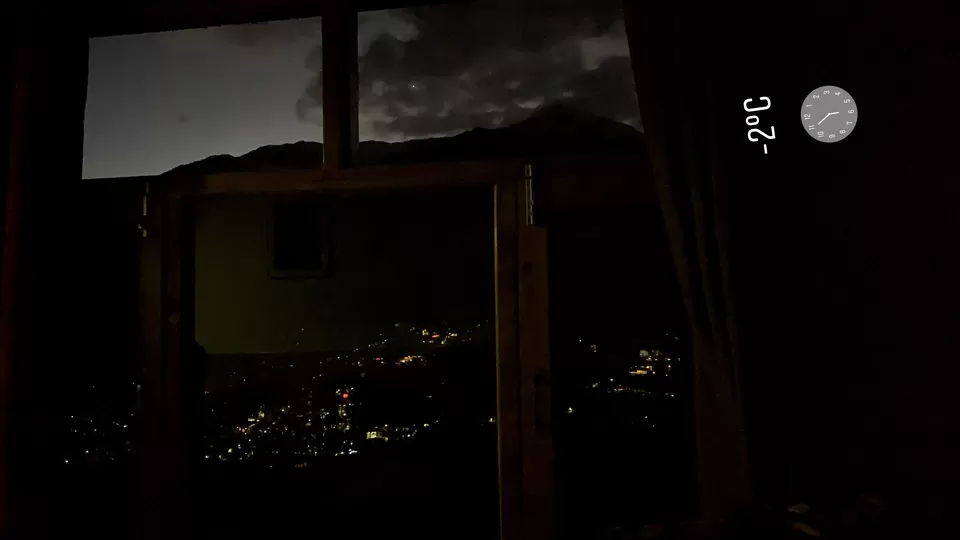 We spent the whole day in the balcony adoring the beautiful panoramic view of the city on one side and the Pir-Panjal range on the other. Before we were even done with eyegasmic views, it was dark and the city lit-up and it was freezing again. The bedroom had a fire-place which let us sleep calmly.
Day 2
The knee-deep snow didn't let us exit the premises as it would've taken more than an hour to descent towards the city of Manali. The snow made us stay indoors and we accepted the challenge. We asked Rajendra ji to get some raw poha, momos and Maggi for us. Himalayan Woodpecker's kitchen had ample utensils and crockery for cooking. We chopped some veggies and prepared vegetable poha for the breakfast along with ginger tea with fresh cow milk which also was provided by our host.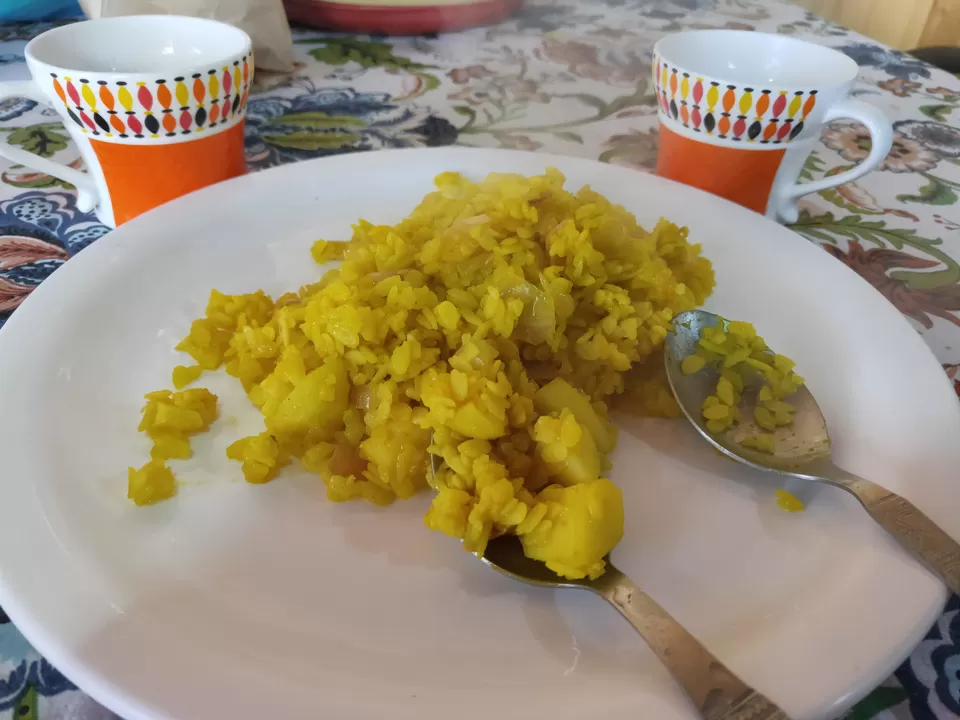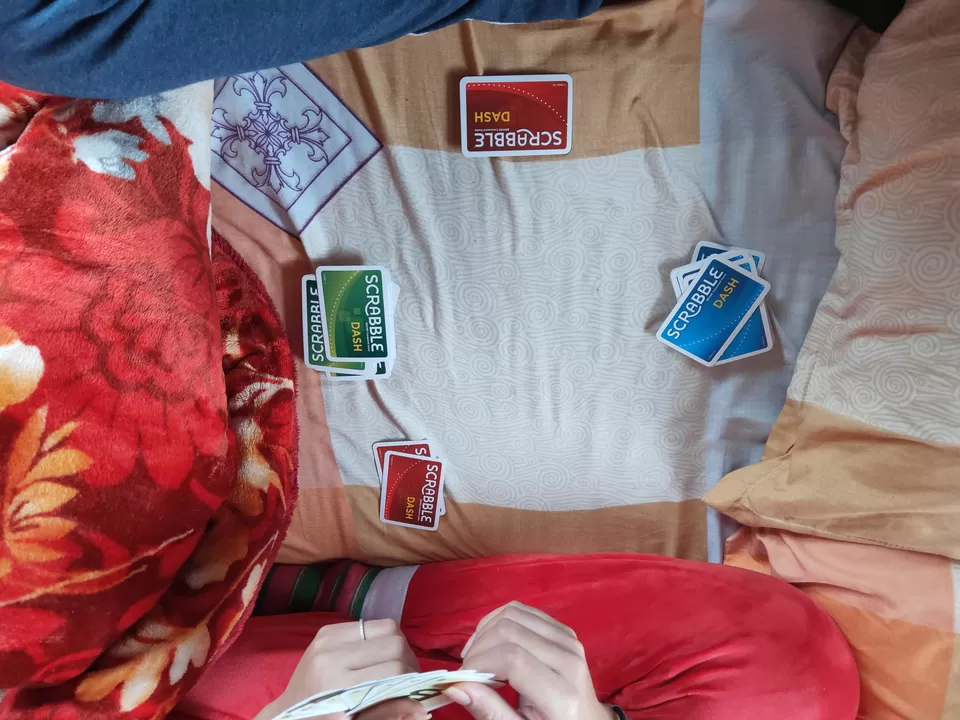 As we were spending our afternoon playing scrabble, it started to snow. Sitting on a bed with fire-place by the side, and it's snowing out of the window. IMAGINE! We just sat in the balcony, watching the entire valley turning white. Snowfall calls for hot momos, and we indeed prepared them.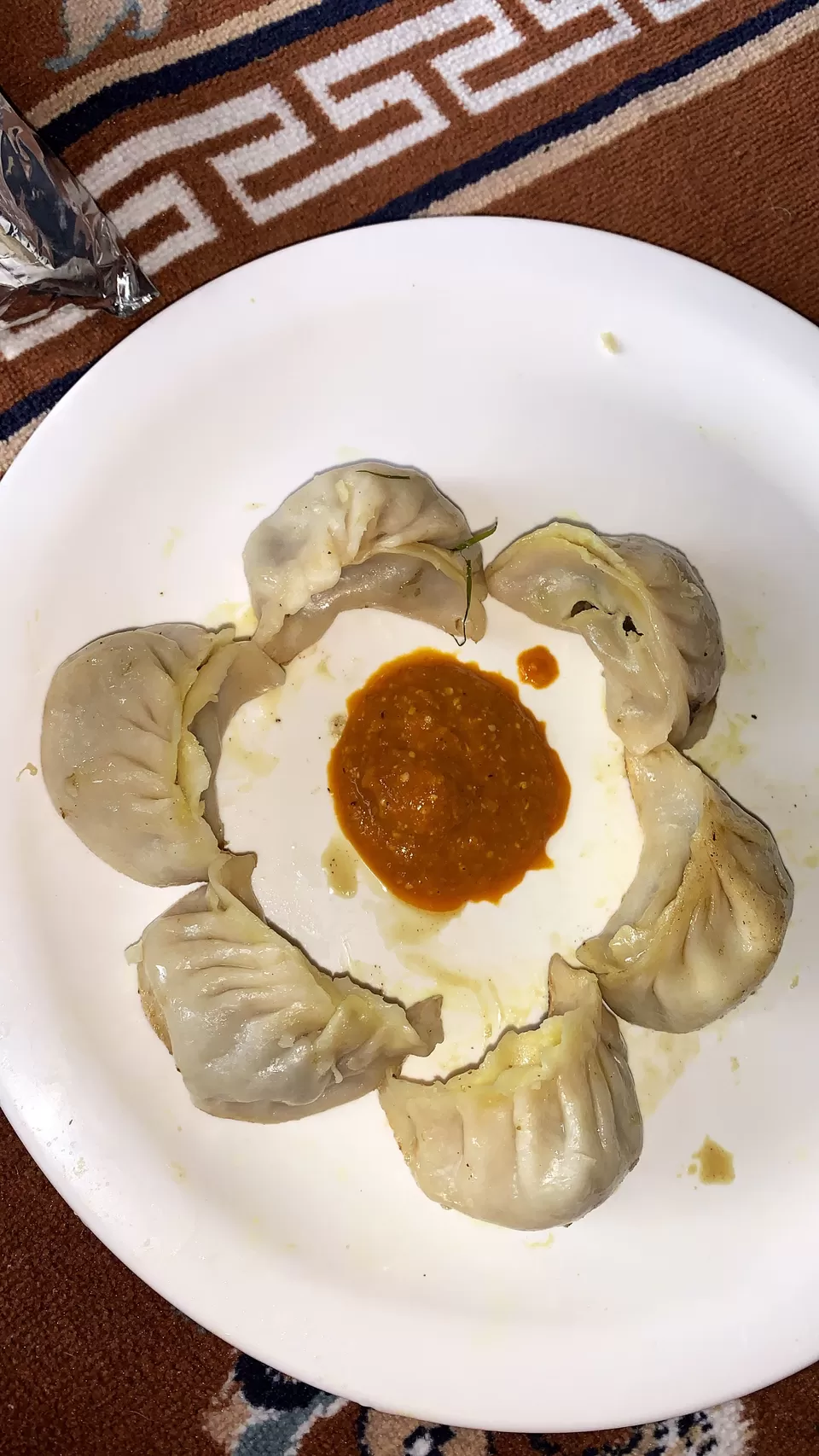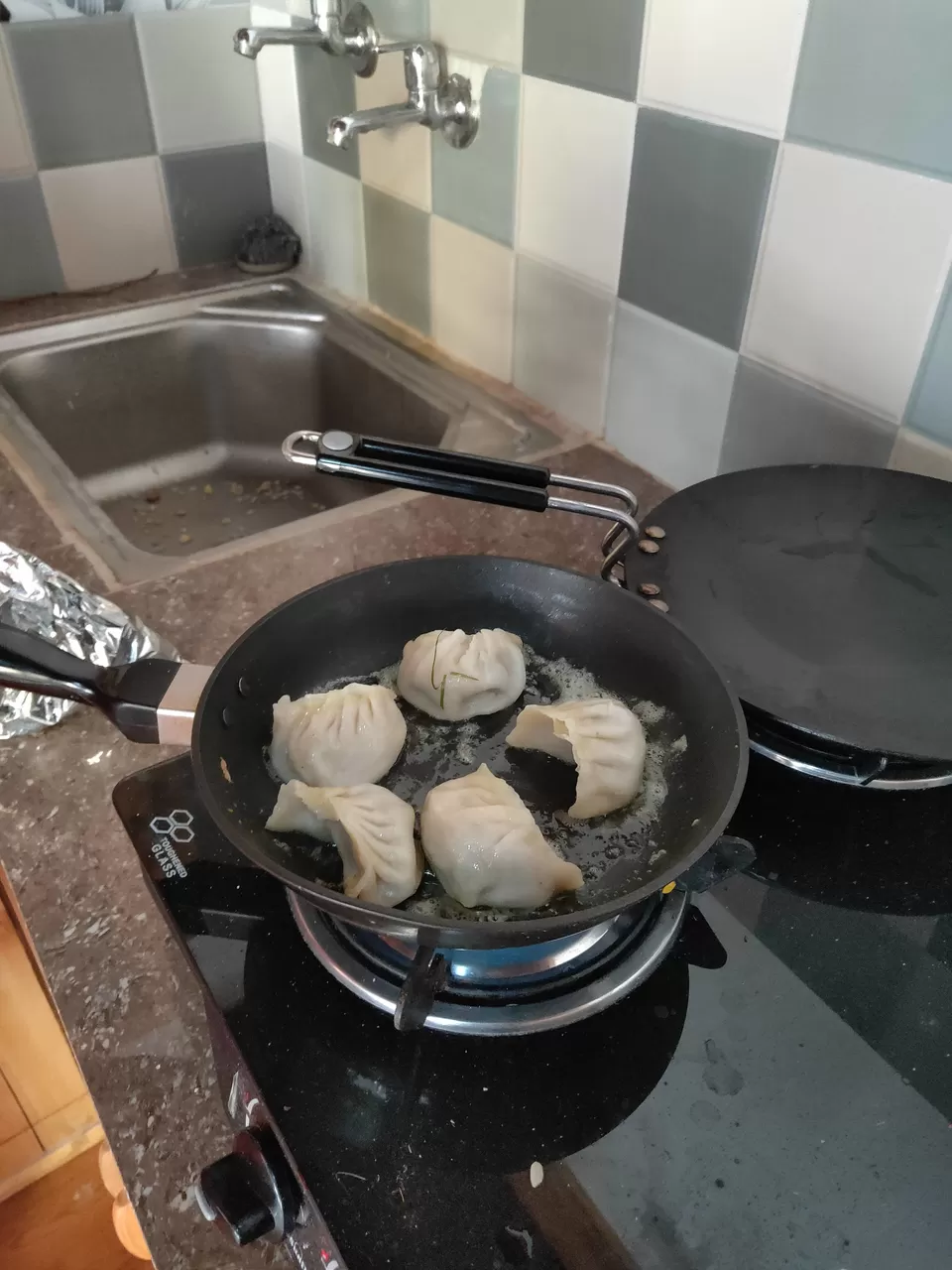 The stay was over and we checked out around 1 pm for which Rajendra ji had no objection about. He even helped to carry our bags on the trek back to the city and helped us hire a scooty from the city.
Riding scooty on the snowy roads with freezing winds was thrilling enough. Cafes with great ambience or heritage sites? The former always.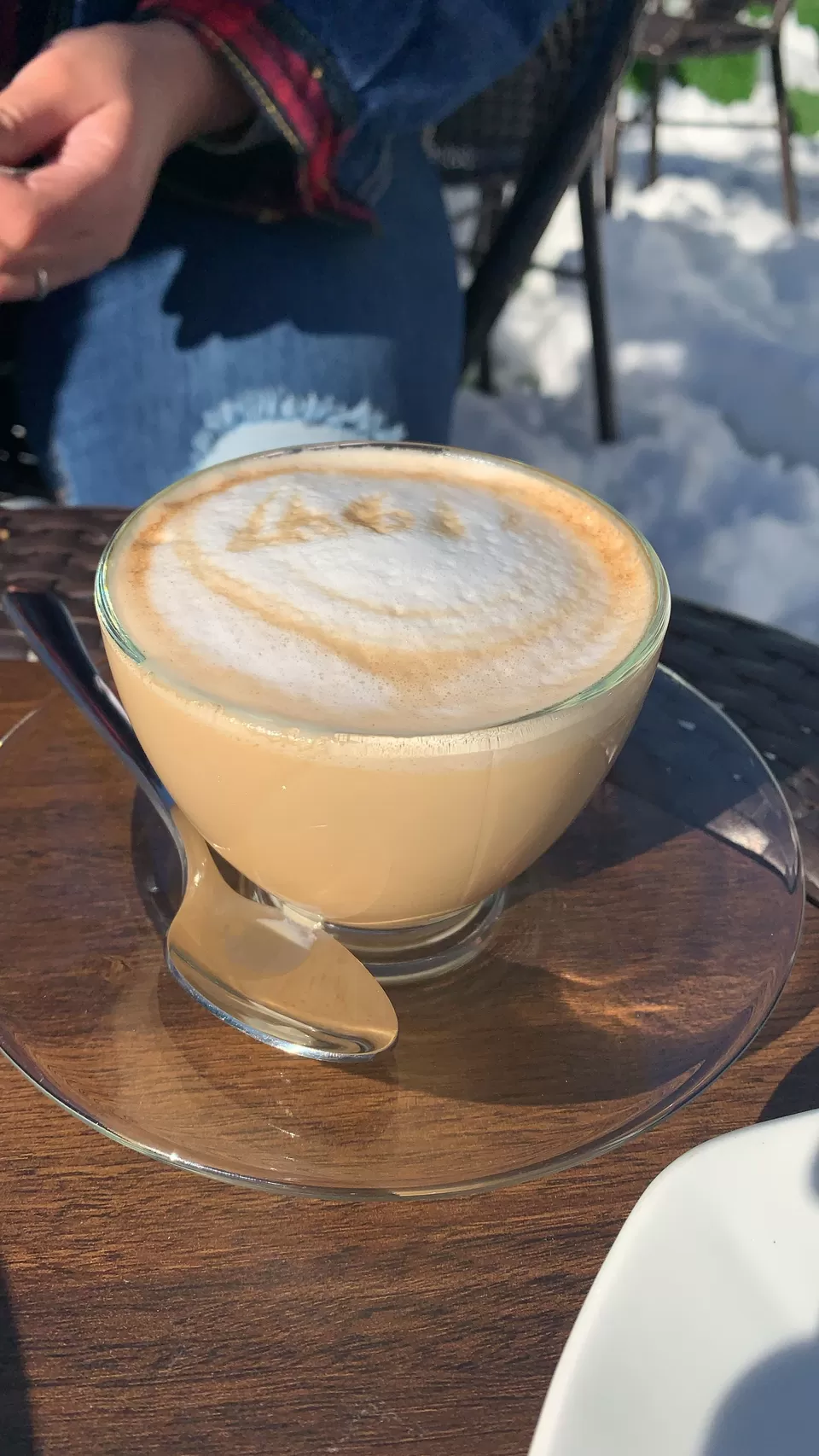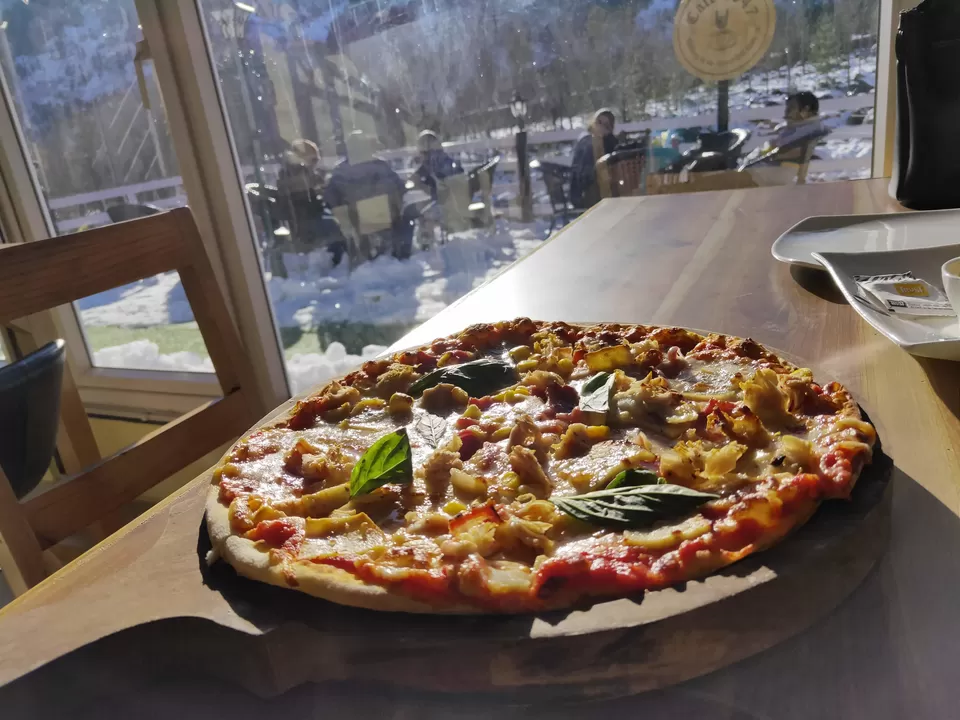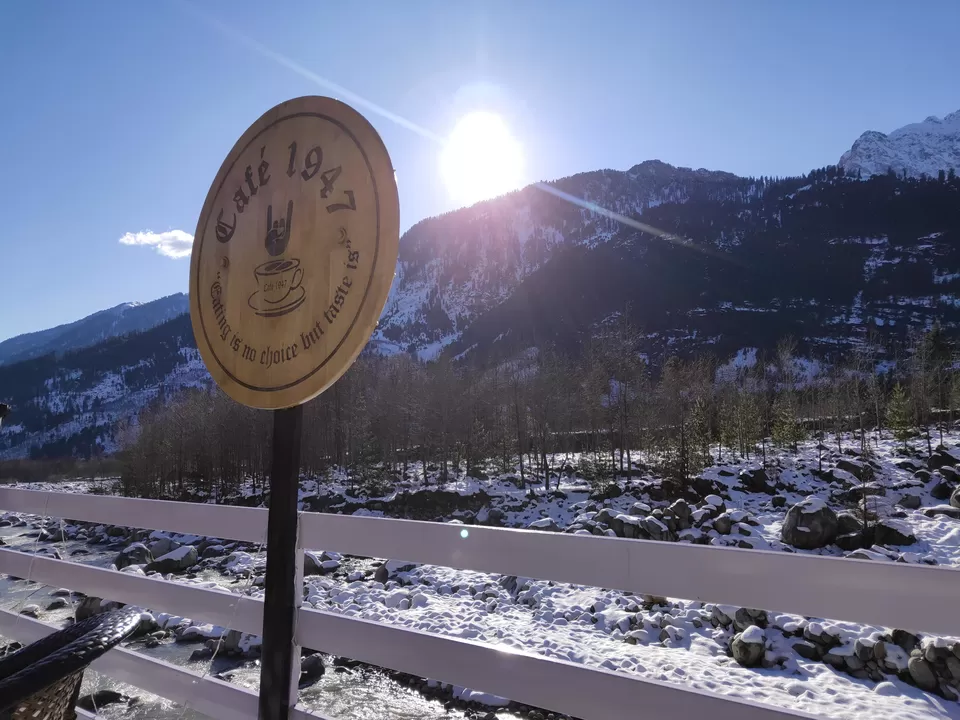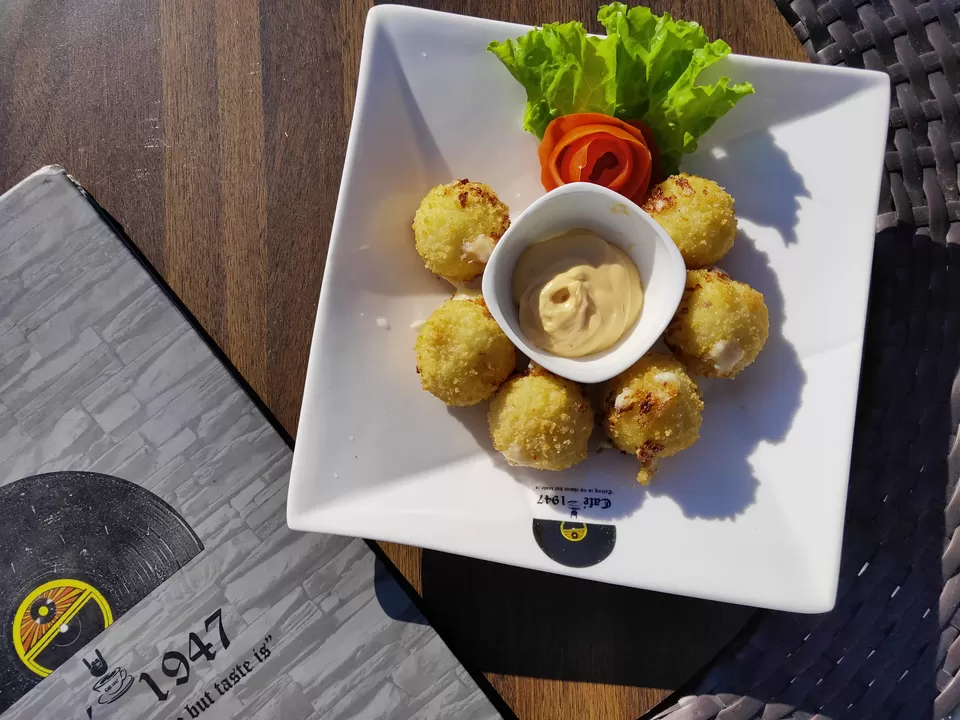 Finally spent some time in mall road being all touristy with softy in one hand and some good food and coffee to end it.