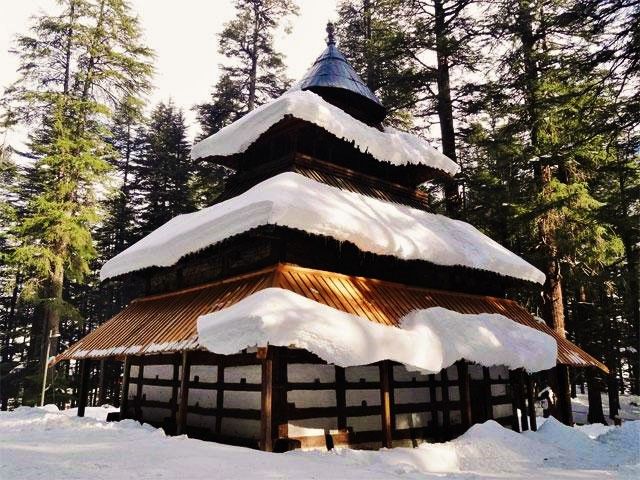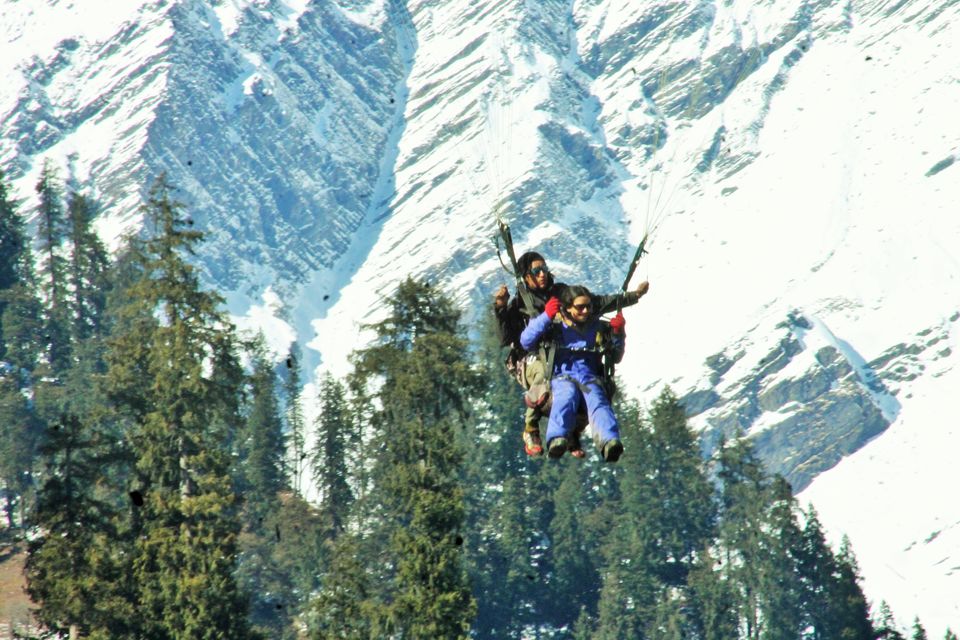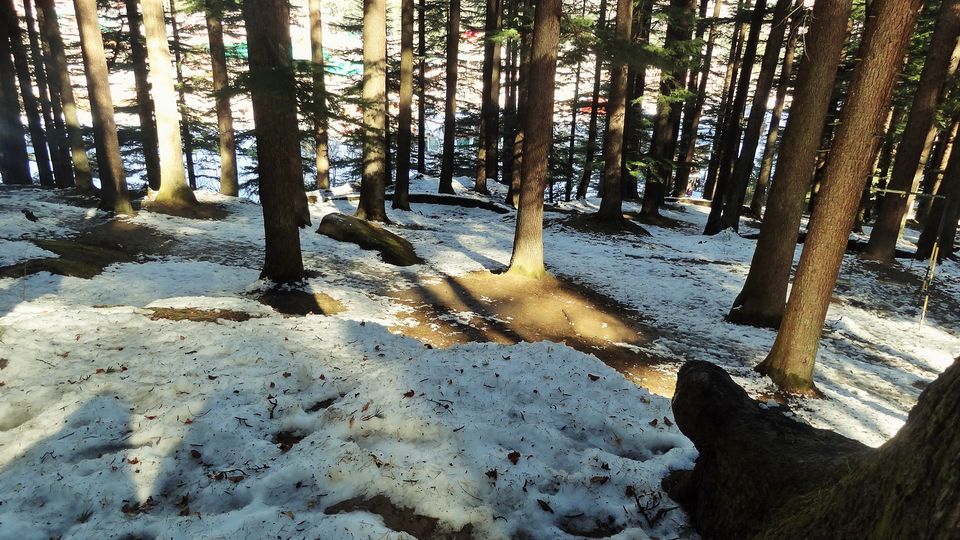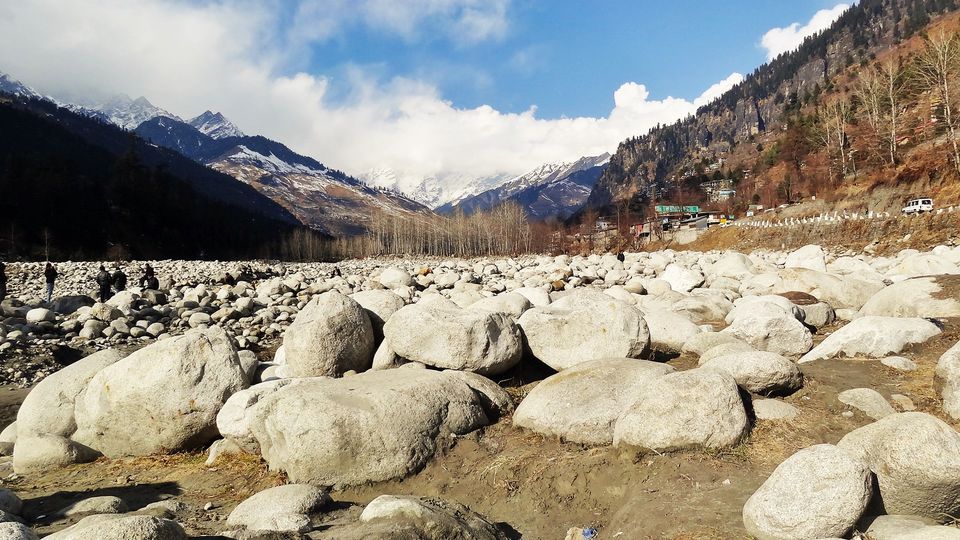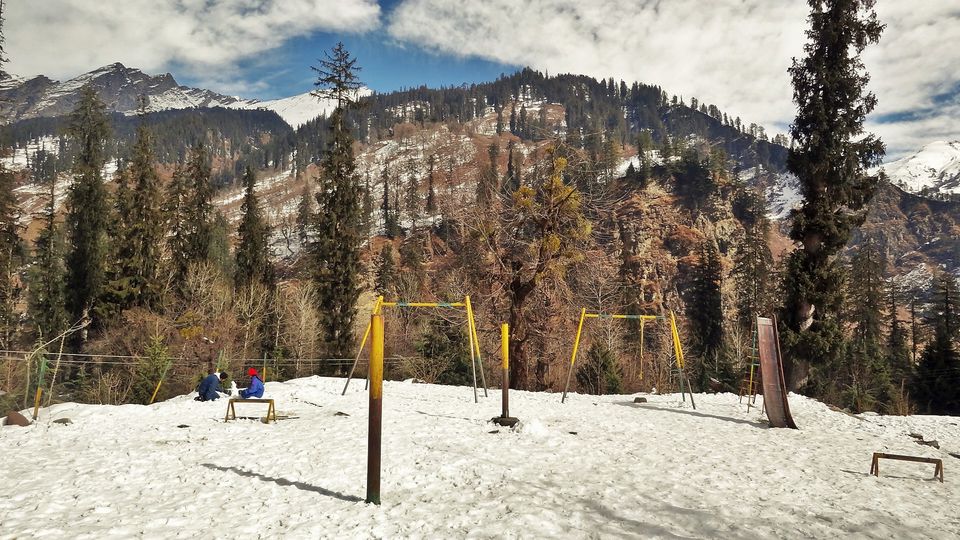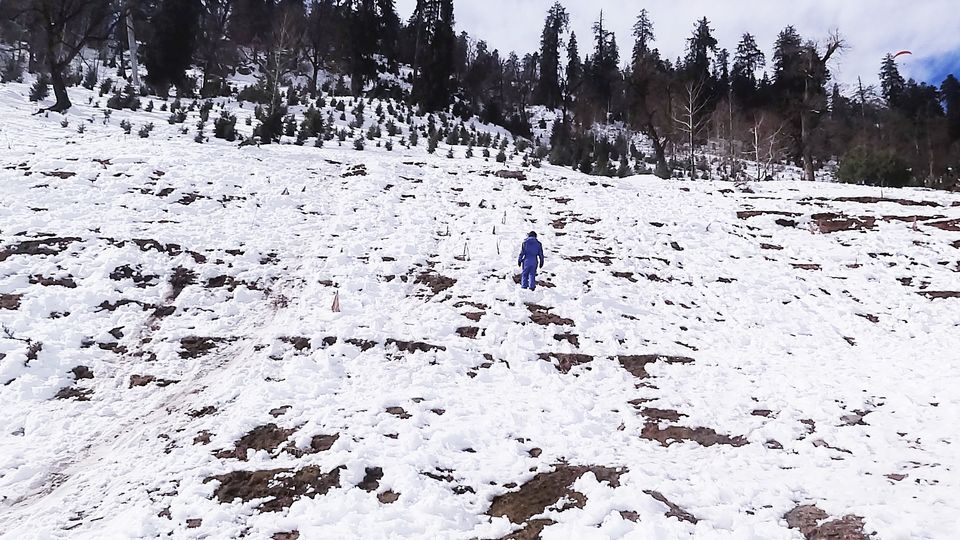 I always desired to travel with strangers. My search was over when I came to know about YHAI, an association who conducts adventure trips. This time I decided to register for Manali Camping program. The thought of traveling with strangers frightened me initially but later on it turned out to be a very exciting journey. I am very thankful to this trip as it ignited the fire of traveling in me. I was naive to trekking before that, but Manali introduced real me.
It was December, the best time to witness snow fall. We were only two friends who started journey from Delhi. I was going on my first trek ever, so excitement was conspicuous. After an overnight journey by Volvo we reached at the base camp in the morning. Acclimatized ourselves that day and after refreshments we got introduced to our group which was being set up for all days' trek. Here I am briefing for all:
Hidimba Temple: It was 7 km trek from base camp. As a first day of trekking, initially it looked tougher as we approached towards the destination but our tiredness got vanished once we reached at the top. The place was fully covered with snow. How b'ful it was looking. We enjoyed there for few hours and played with snow. We had hot tea and Maggi in a tea stall. The way back to base camp was another wonderful experience. Meeting local people and joyful company of our group members was icing on the cake. When we reached base camp we all were tired but satisfied.
Vashisth Temple: It is known for it's natural hot sulfur water. The total distance from base camp is approximately 12 km. On 2nd day, after breakfast, group started off with more enthusiasm than first day. We also enjoyed the trek by the side of Beas River for few kilometers. Enjoyed peaceful and b'ful nature by sitting at the side of river. After reaching at the Temple, it was time to have some snacks and enjoy the local market. Returned base camp happily with souvenirs.
Local sightseeing: Our third day trek was to Shuru Village which we missed unfortunately. To fill this omission, we decided to visit the mall road. The place was crowded and muddy due to the snow fall 2 days back. But we had good lunch and did some shopping as well.
Solang Valley: On 4th day, we checked out from base camp and hired a taxi to Solang Valley, famous for many adventurous activities like Paragliding, Skiing, Snow Scooter, Zorbing and Cable Car Ropeway. Prices are a bit higher for each sports, but it is a worth trying if you are a good bargainer. Paragliding and Snow Scooter were the best sports of all I tried. Combination of height and speed was very thrilling. I couldn't control the surge of adrenaline I experienced there. After enjoying full day there, we came back to catch our bus from Manali bus stop.
We started our journey back to home happily and satisfied thinking that we packed our bags full of experiences and uttermost adventures. But we were wrong! Something more was yet to arrive for us which we encountered after covering few kilometers. At one narrow point on hilly road, a truck was stuck in awful condition due to which no vehicle could pass on either side of the road. It was 10 PM and zero degree temperature outside. Suddenly our driver ran away after locking the door which made our situation worse. We were literally trapped there for 12 hours in freezing night without water and blanket. Many people and children were getting sick due to suffocation. No information for any movement yet, hoping for help next morning. After long waiting and sleepless night, all passengers were being swapped with passengers in bus coming from another side. What a big relief it was! Finally reached home after spending 24 hours in bus journey. Thank you Lord for brought us home safe!
Every experience whether it's good or bad, teaches you a lesson. And what I learnt from this experience was that never go for private Volvo to Himalayan trips. After that incident I always opt for Govt. owned Volvo and trust me, you will never regret.
It is an ancient cave temple dedicated to Hidimbi Devi, sister of Hidimba, a figure in the Indian epic Mahabharata. The temple is surrounded by a cedar forest at the foot of the Himalayas. And in snow fall, it looks beautiful.
Solang valley is perfect place for those who are looking for many adventurous sports at one place.