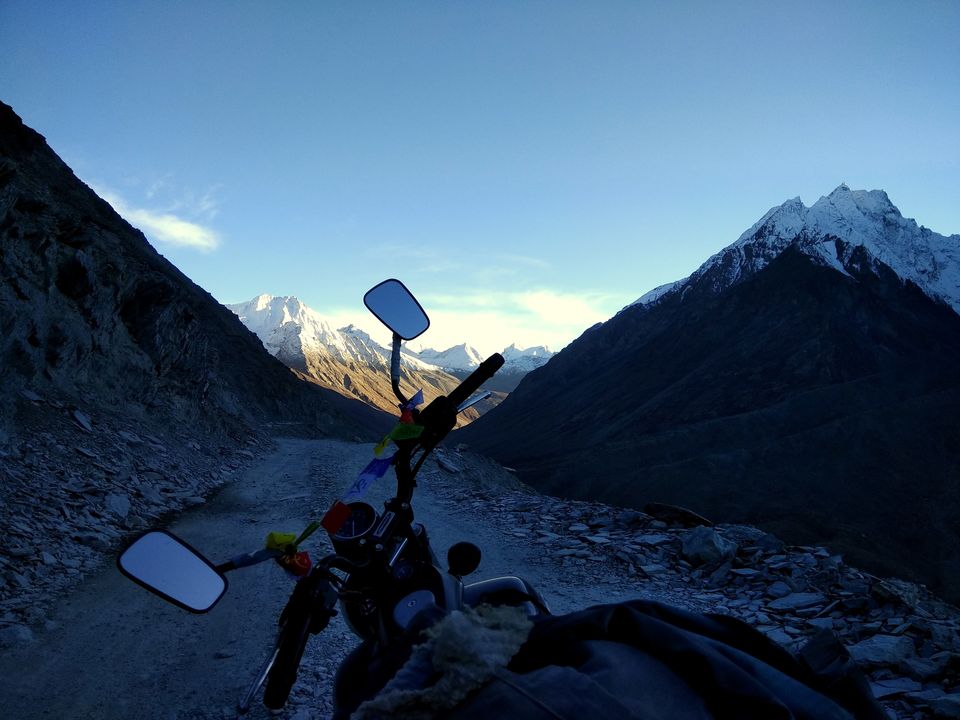 Here is a story of passing through a surreal landscape and quest for a small lake called Chandratal (Literally the Moon lake for its crescent shape), in form of Photos and notes.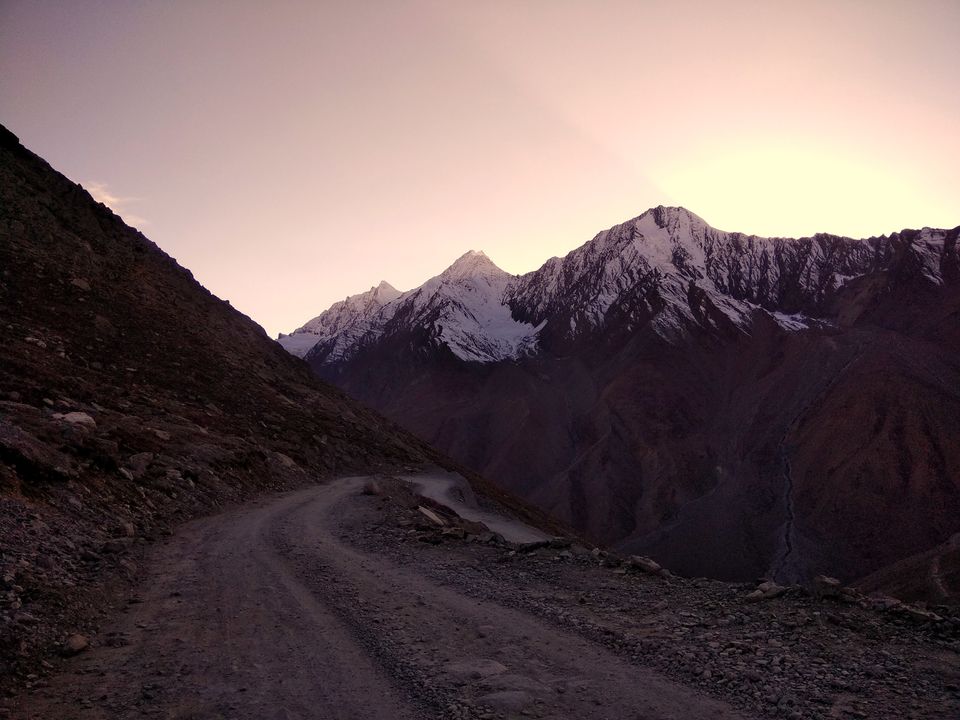 Down from the heights of Kunzum, we resume driving towards the west. The day is about to close. Depth of Lahaul valley is now visible, where Chandra river flows across the valley and somewhere downstream merge with Bhaga river to form Chandra-bhaga (Chenab) river.
The place we are looking for is the diversion for Chandratal. It is supposed to be on the right side and one can expect a sign board over there. Before that we must descend from these bands.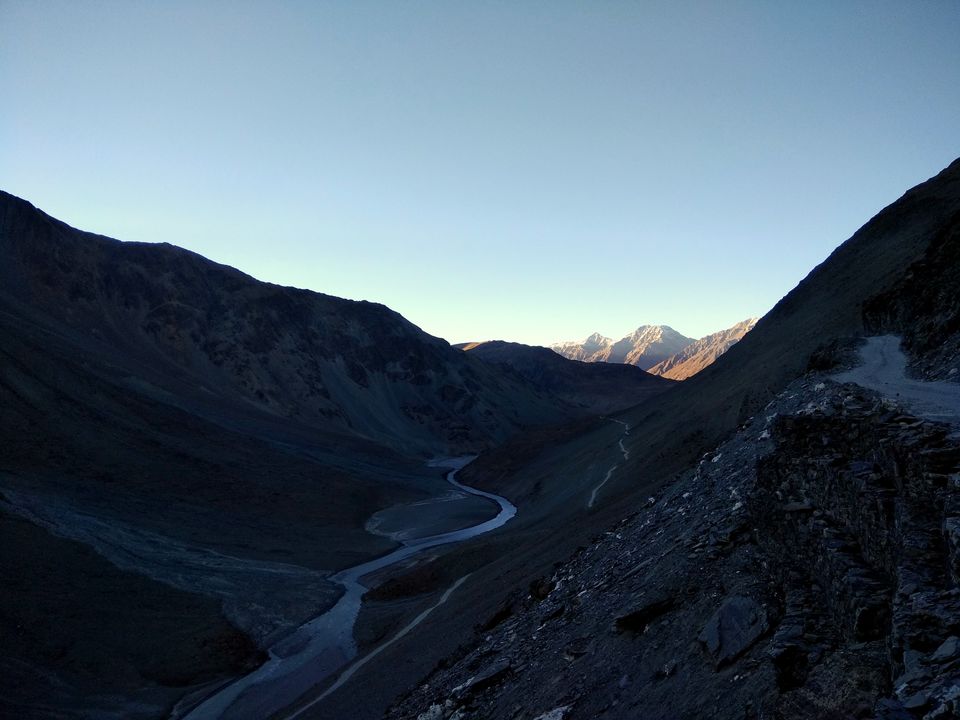 Let's drive and feel the road blending into limitless barren landscape of Himalayas. The River, the valley and the setting sun will show the way and streams will bar us to reach before dark.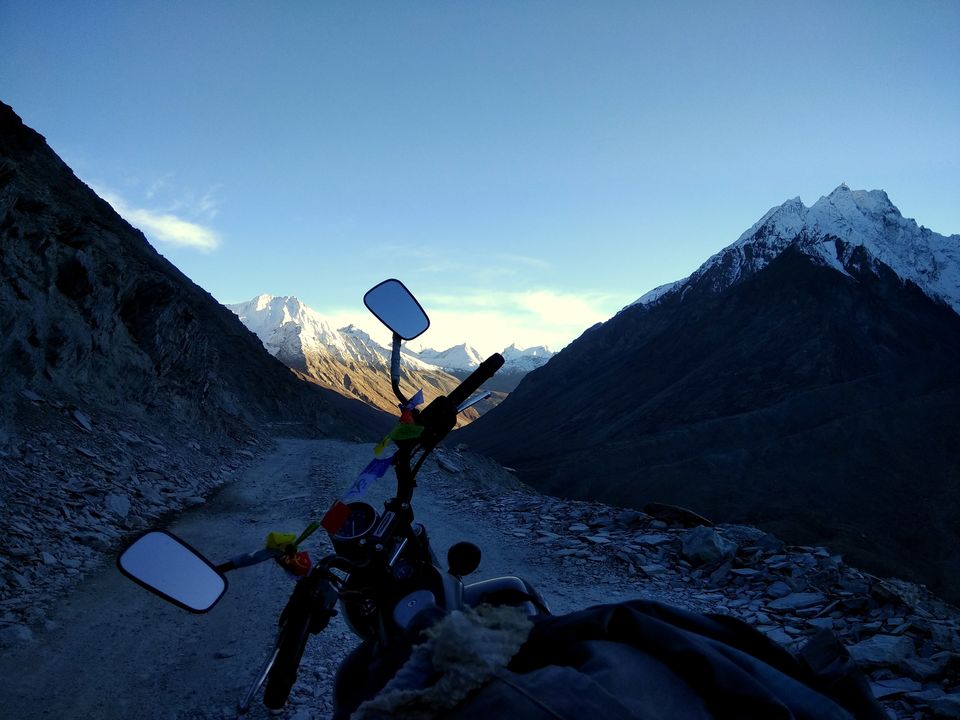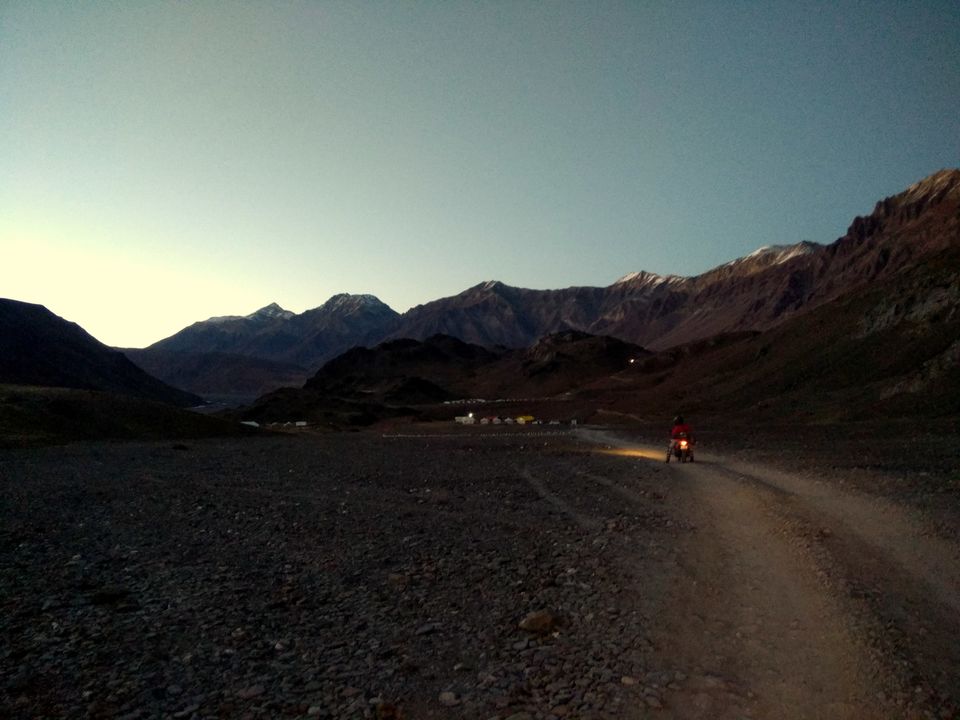 Urmi seems to be in more hassle, taking our plan to reach before the night very seriously. I wanted to halt at this place for some time. But she was moving like she had to complete the target at any cost. I yelled "Urmi, aage nhi jate, yahi tent laga lete hain..!!' Fortunately or unfortunately we went further upto the camping ground and camped there only. ☹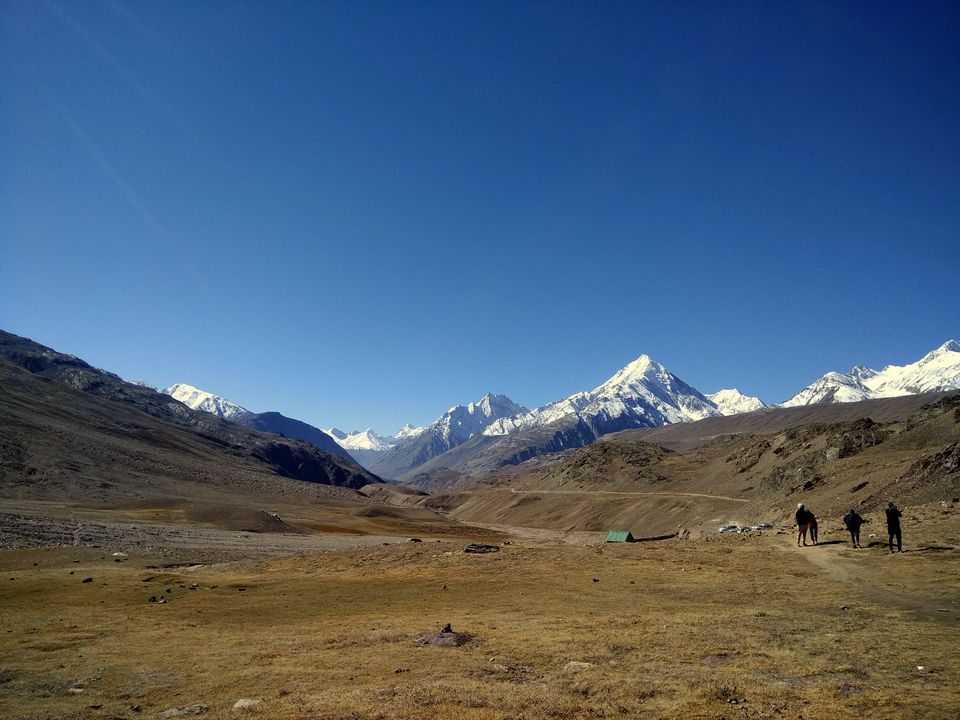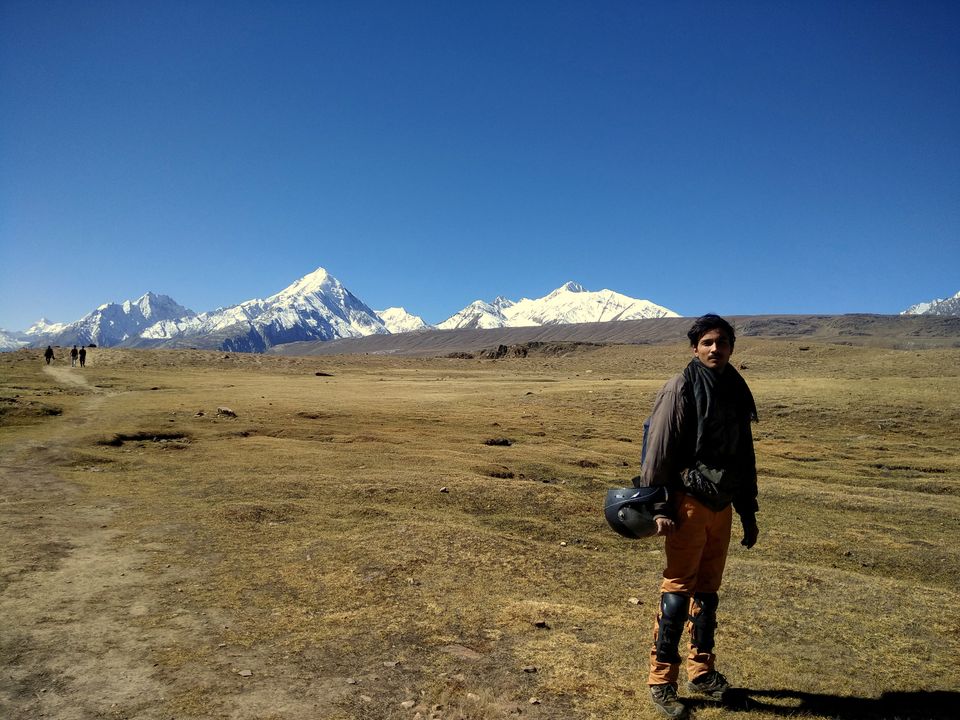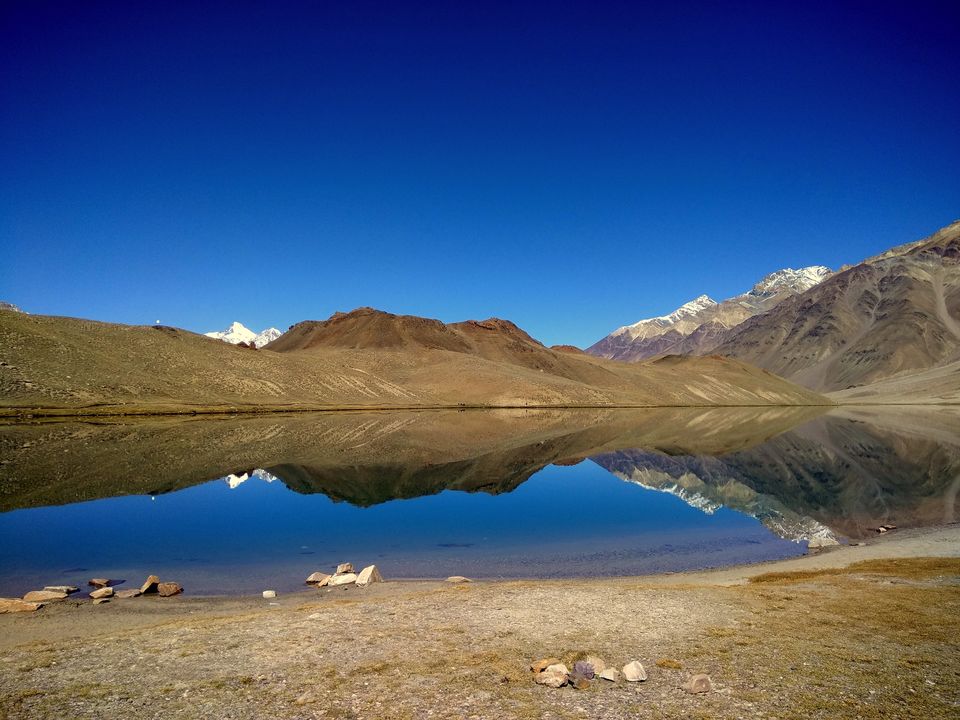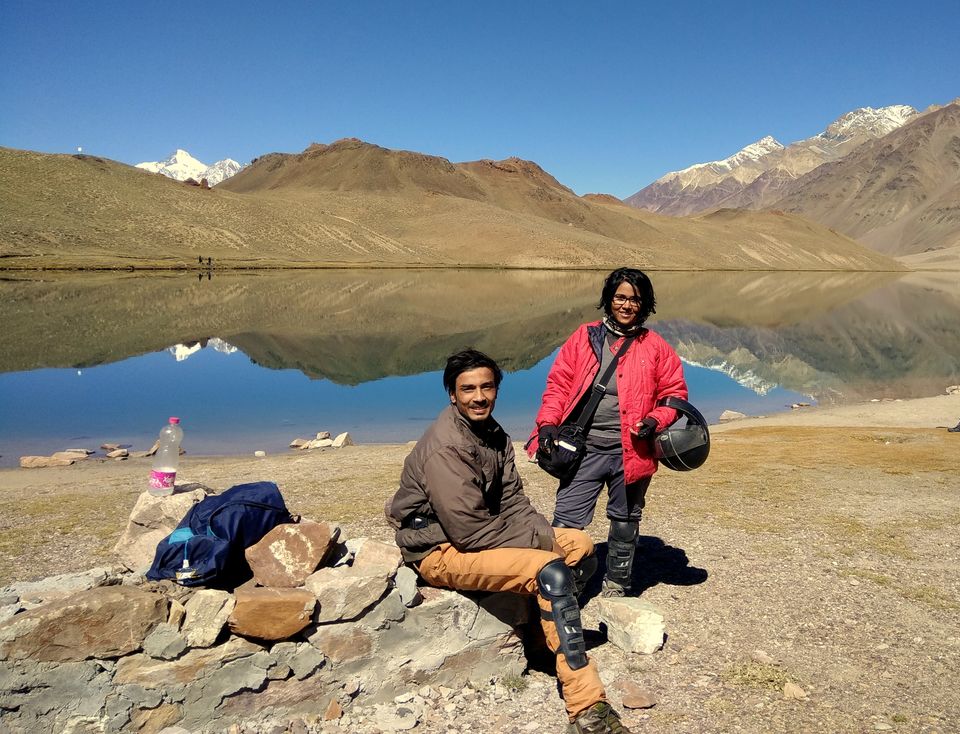 What if you have taken so much time packing up the tent, what if you are already late, what if you wouldn't be reaching to your next destination (Manali via Rohtang) on time, Chandra taal is still worth spending good amount of time and having a short photo session.