Chandra Taal is the one place I can go to every month. This is wishful thinking, though, because the weather just doesn't allow it. So I try to visit this paradise on earth at least once a year and I have reached there by all means possible.
I have trekked to Chandra Taal, I have driven to it, and I have taken in public transport as well. Every journey was a different story and each mode of transportation made it an unforgettable one.
The time when I went to Chandra Taal in an HRTC bus.
The first time I went to Chandra Taal was in 2014 and back then there wasn't lot of information available on travelling here. So I trusted HRTC. Little did I know that the buses don't go till Chandra Taal Lake. I started from Manali at five in the morning and the bus reached this place called Batal at 3 pm. That's when the conductor broke the news to me. Now I had to trek around 11 km to reach Chandra Taal.
Full of enthusiasm, I decided to start my trek then and there. Three hours into the trek and it started getting dark, and I couldn't see any sign of camps in front of me. I thought I had covered more than 80% of the journey, so I decided to trek further. Half an hour later, the valley opened up and there was still nothing in front of me. It was then that I decided to head back as everything was pitch dark and there was not a soul in sight.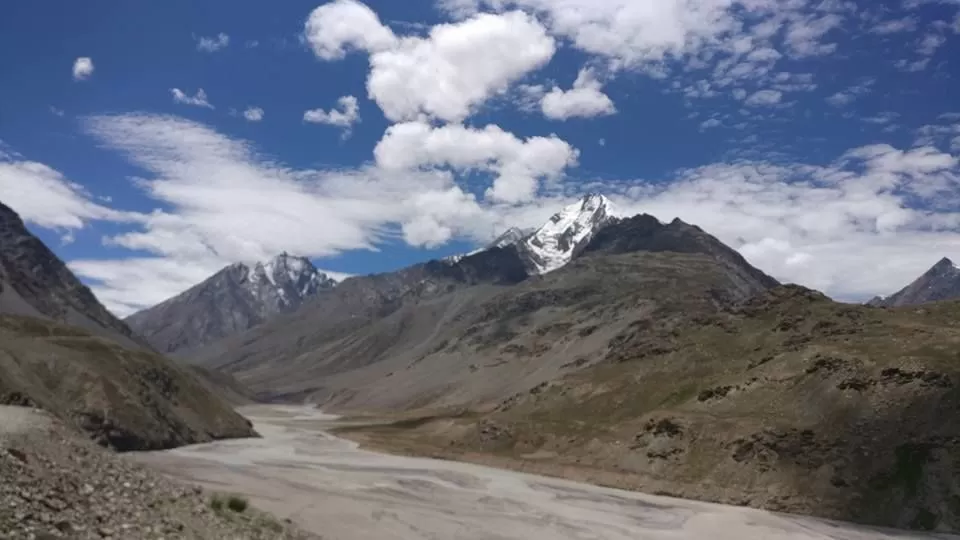 I walked in the dark for next five hours, terrified and shivering in the brutal cold winds of Spiti Valley and ready to jump into the Chandra river at the slightest hint of any animal. I reached Batal at 1 am and was welcomed by barking of bhutia dogs. I was ready to run when I heard the voice 'Kaun hai!'. The famous Chacha-Chachi of Batal saved me that night.
The time when I trekked to Chandra Taal
I was trekking to Hampta pass with a group of unknown people in 2016, we finished the four-day-trek at Chattru. While the rest of the group headed back to Manali I decided to go on and trek till Chandra Taal. This time round I knew everything and was prepared to trek till the lake all by myself. Although the distance was around 55 km till the campsite I was determined to do it in two days—reach Batal and on the first day and Chandra Taal the next.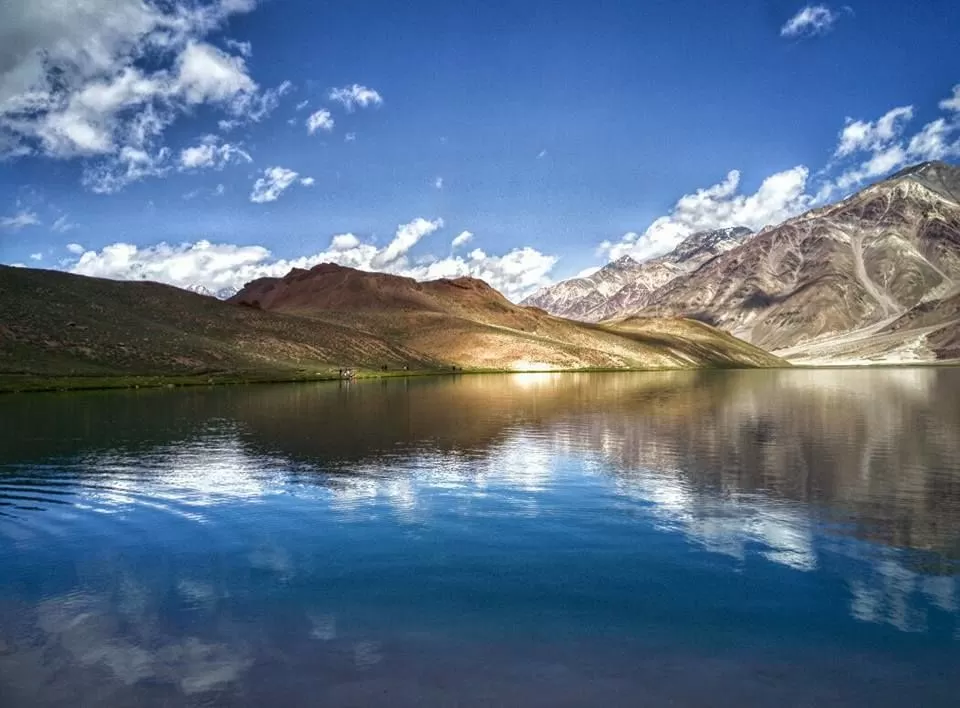 Four hours into the trek and I noticed a human figure at a distance just sitting by the gravel path. I paced up to get some companionship for the day. It was a girl from England, trekking in the Himalayas, who was also trekking to Chandra Taal. We trekked till Batal. We exchanged travel stories on the way. The next morning we started trekking right after breakfast and as it turned out, she was quite a trekker. I kept up with her with difficulty.
We managed to reach the campsite in six hours. She proposed to trek further, till the lake, within the day. I told her it would get dark by the time we got back. She was carrying her own tent and planned to pitch it right next to the lake. This, in my knowledge, was not allowed. She told me I was most welcome to stay with her in her camp and I didn't really think about what's allowed and what's not allowed beyond that point.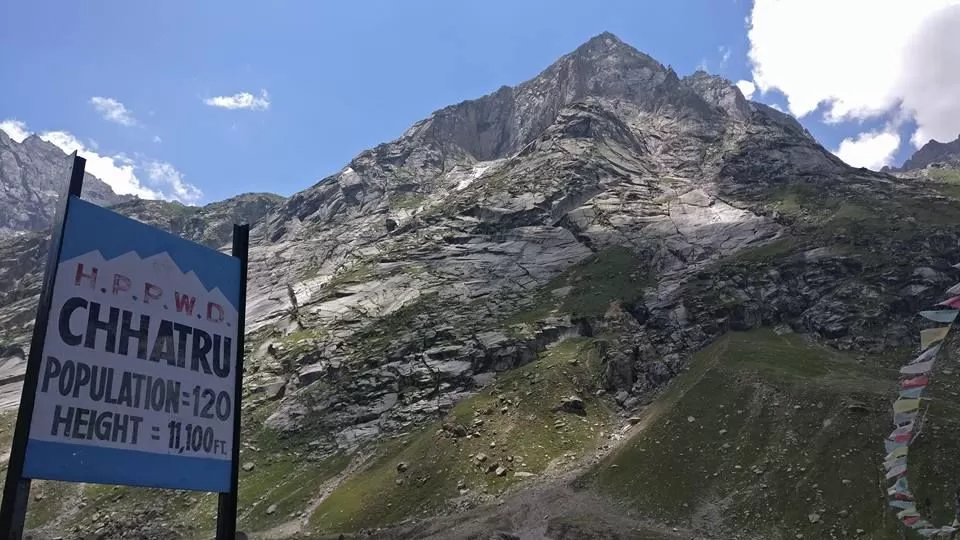 We reached the lake at dusk and it was mesmerizing. We just sat and watched the whole setting for some time and then pitched the tent. We were both carrying enough food for the night, I was carrying portable speakers, I played some slow Hindi music. She asked to translate the lyrics and when I was just about to finish translating the song she kissed me. I kissed a foreigner for the first time that night.
The time when I drove to Chandra Taal
We decided to drive to the moon-shaped lake during the Independence day long weekend. We were driving in a Renault Duster and it was a smooth ride till Manali.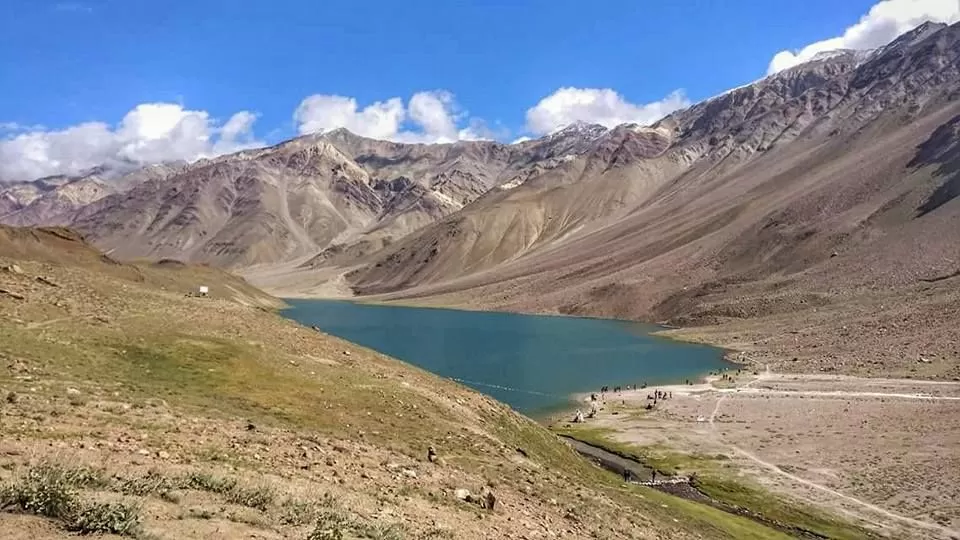 On day 2 we left for Chandra Taal at 10 in the morning and it turned out to be a bad decision as soon as we left our hotel. We were welcomed by a four-hour long jam to cross the Rohtang pass and roads were clear after that. At 3.30 pm we left from Chattru after having a quick lunch and just 20 minutes into the drive we came across a kilometer long jam at Chota Dhara. This place, I believe, is the biggest villain for this road-trip. It has an an S bent where one of the most furious streams flows.
In our case, a truck had broken down at the S bent, which caused a jam in both directions. In another hour it was a 9 km jam and I knew we were doomed. As soon as the sun went away all hope for the jam clearing were lost in thin air and unprepared we had nowhere to go. I spent a night sleeping in the middle of nowhere that night. Chandra Taal looked even more when I finally reached there.
I've been to Chandra Taal so many times that Facebook looks practically like a Chandra Taal tourism website. I still don't get enough of it.
Do you have a crazy story of your own? Share it with us here.
Also, check out Tripoto's YouTube channel for some amazing travel videos and inspiration!
Get travel inspiration from us daily! Save and send a message at 9599147110 on Whatsapp to start.