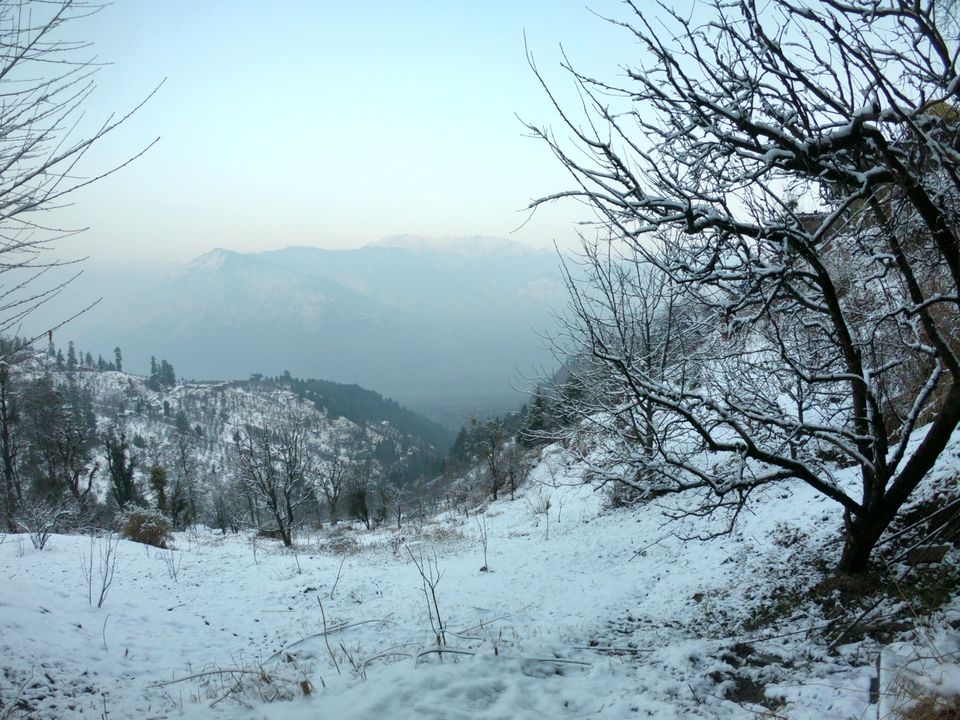 Started from Kolkata and reached to Delhi. From there we reached to R K Ashram Marg Metro Station where we need to board for our prior booked bus to Manali. We need to carry the Medical Certificate along with all other documents. We reached to Rumsu from Patli kuhal, Manali which was conducted by Kailash rath treks coordinators.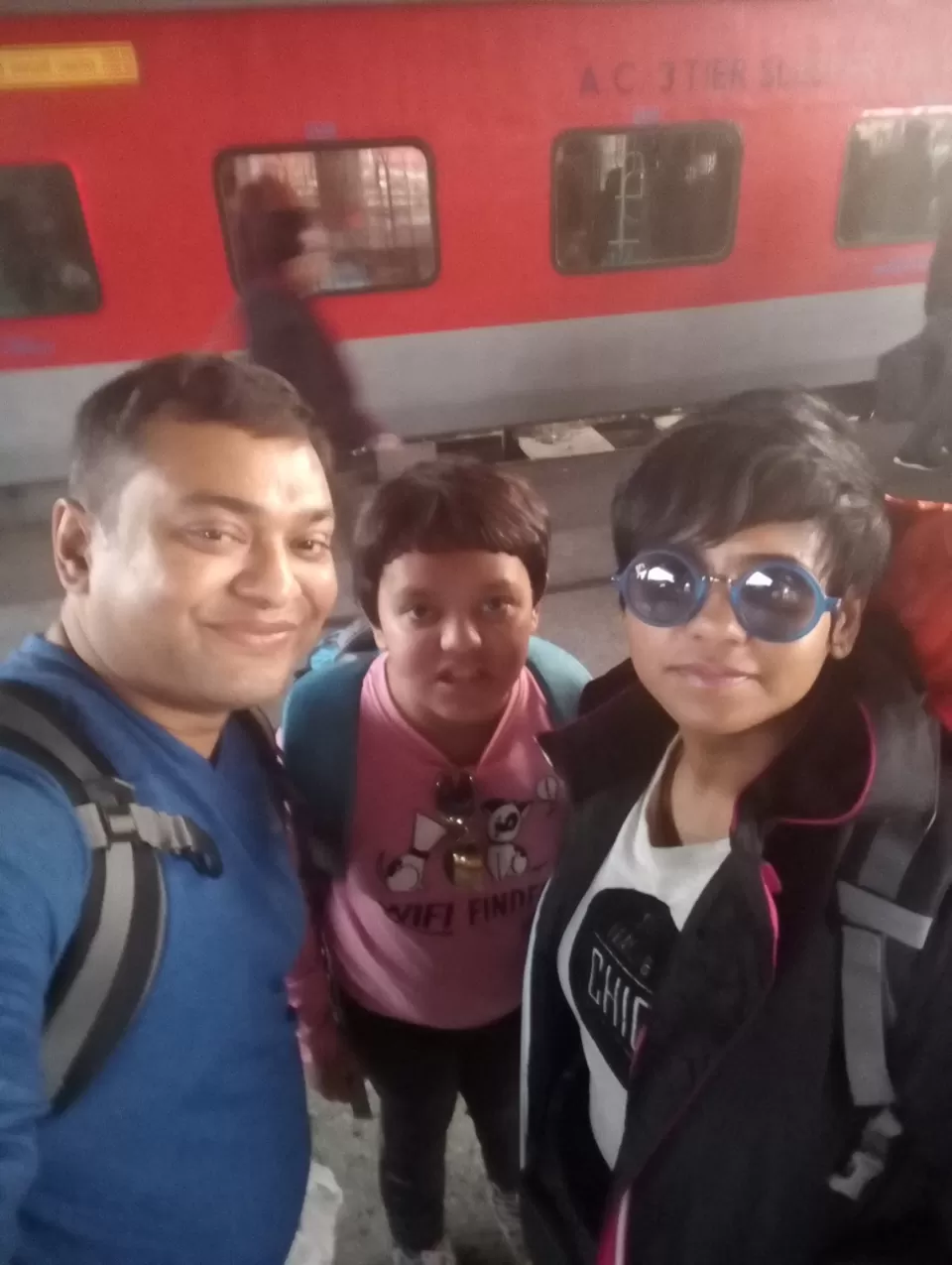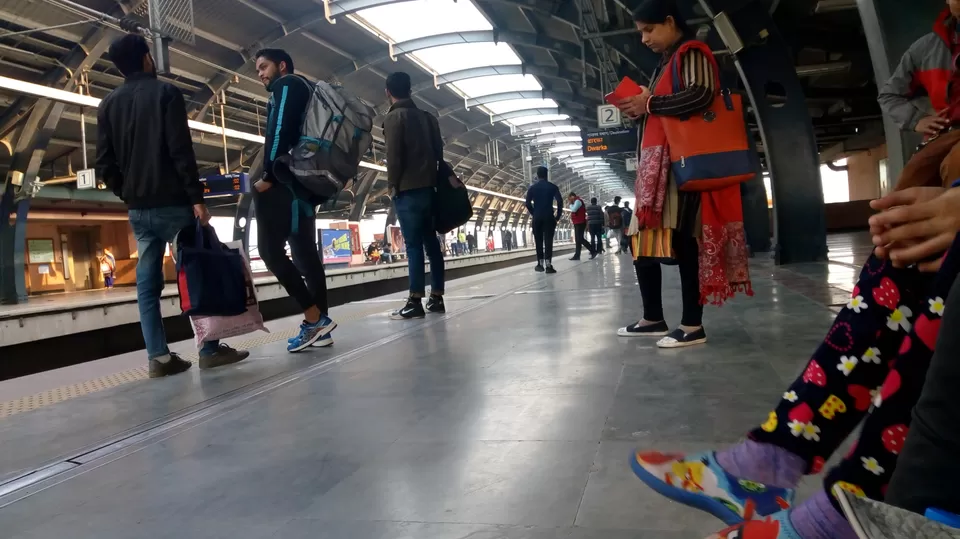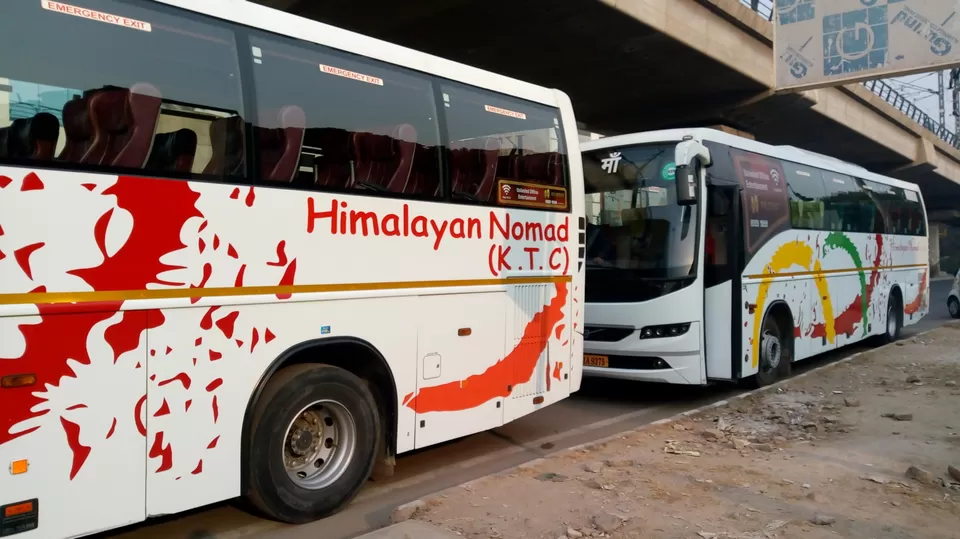 After reaching Rumsu(the base camp) we went out for an acclimatization walk to Chachogi village. It was chilling winter January 23rd and we were at 8727 feet height, remote village of Himalayan terrain. The evening started with snowfall. We enjoyed snow fall till we get wet and start shivering. There were campfire inside the dining area. So all of us with tea and pakora were enjoying one of the mesmerising night of our life.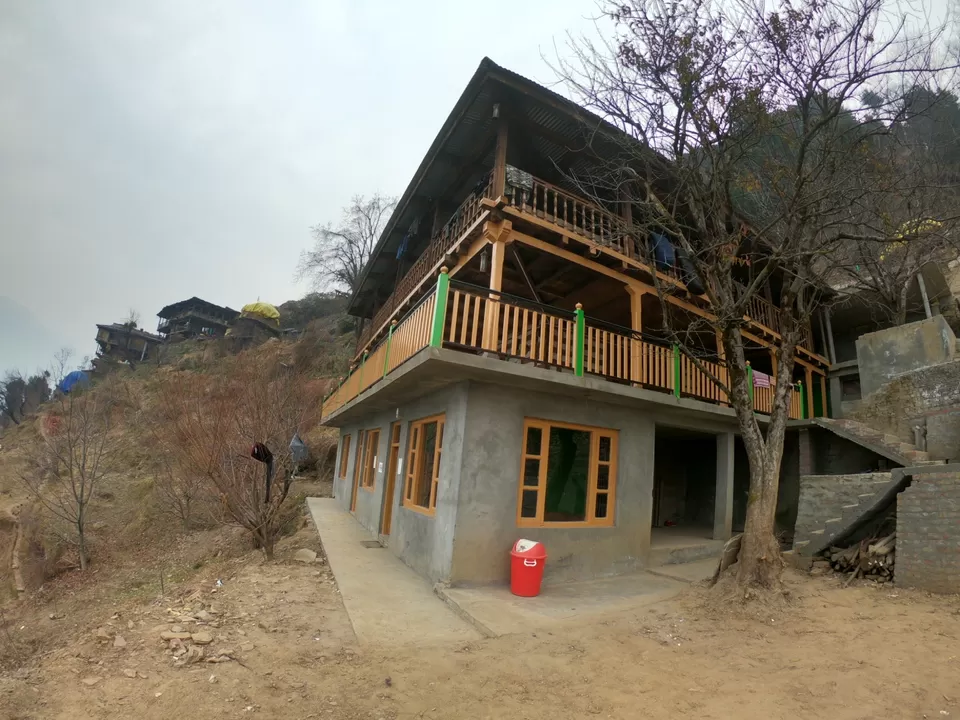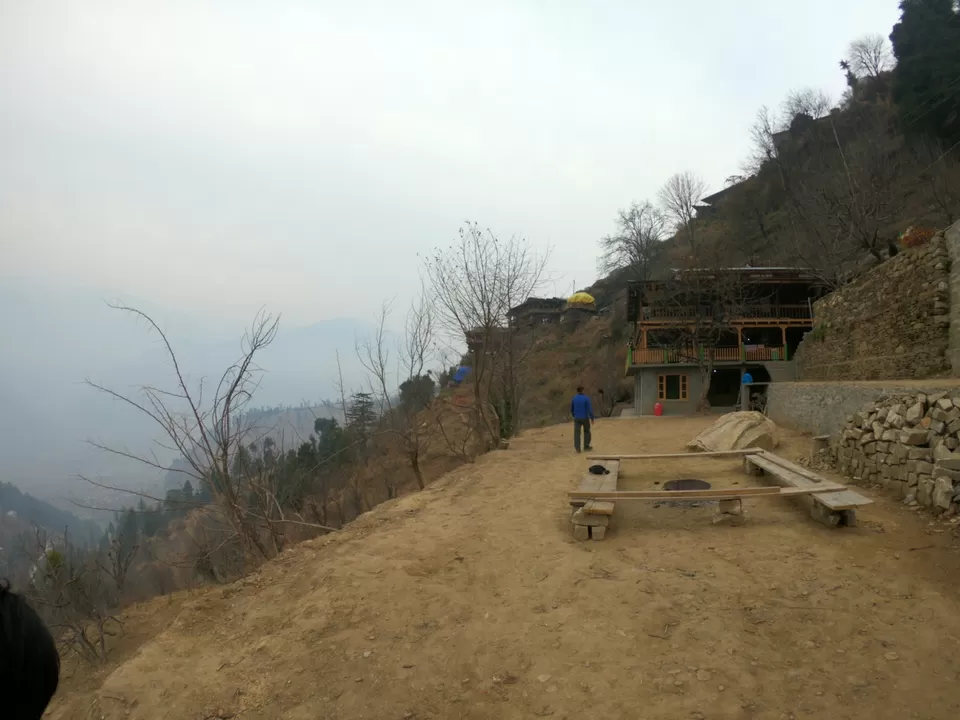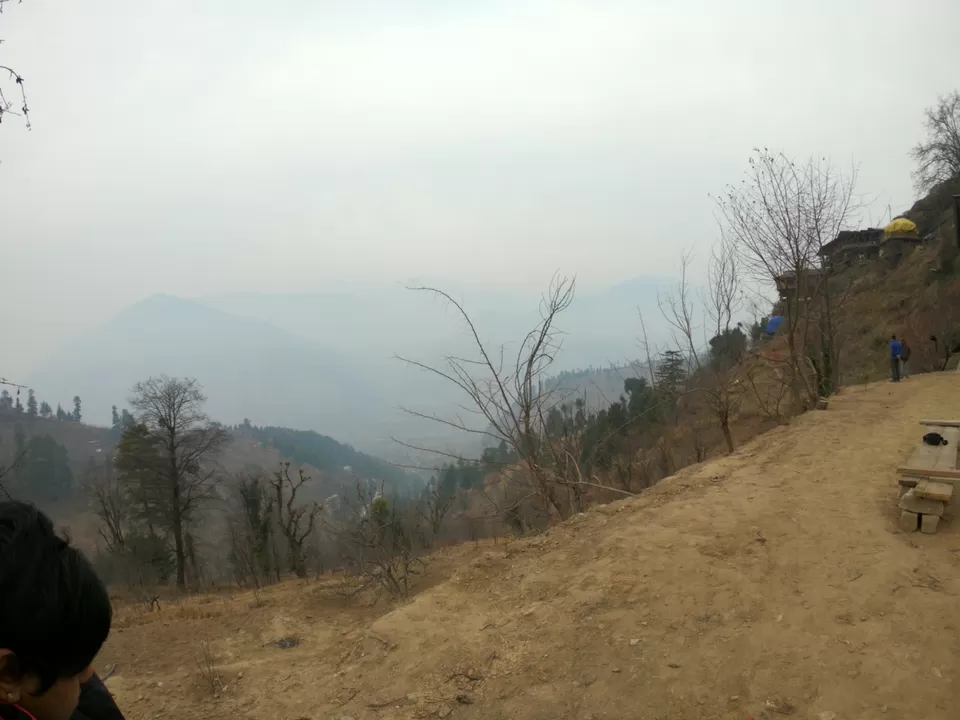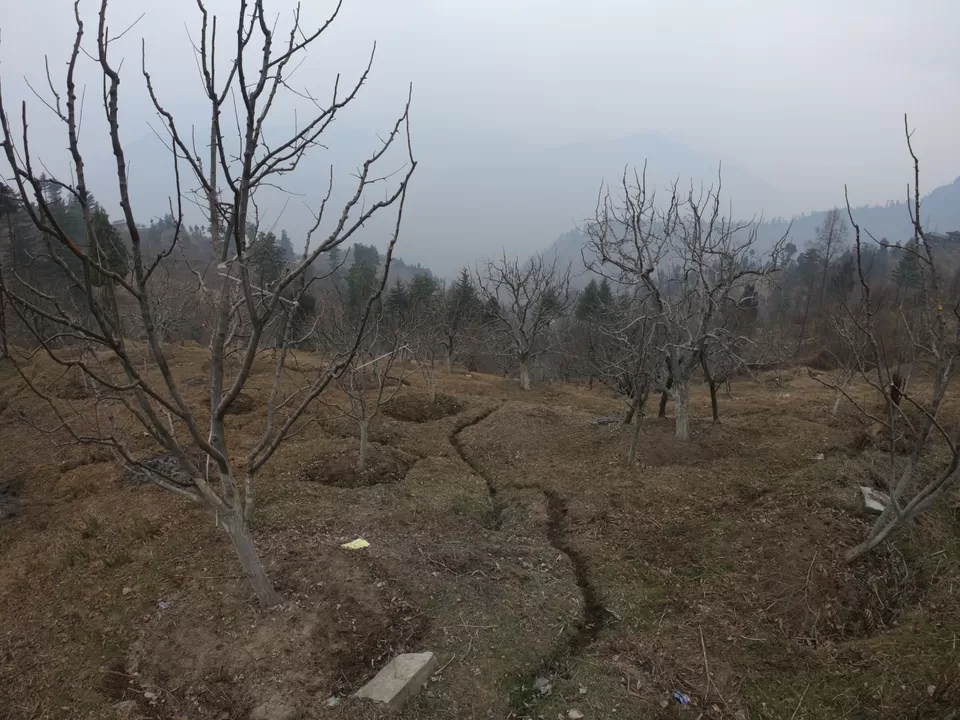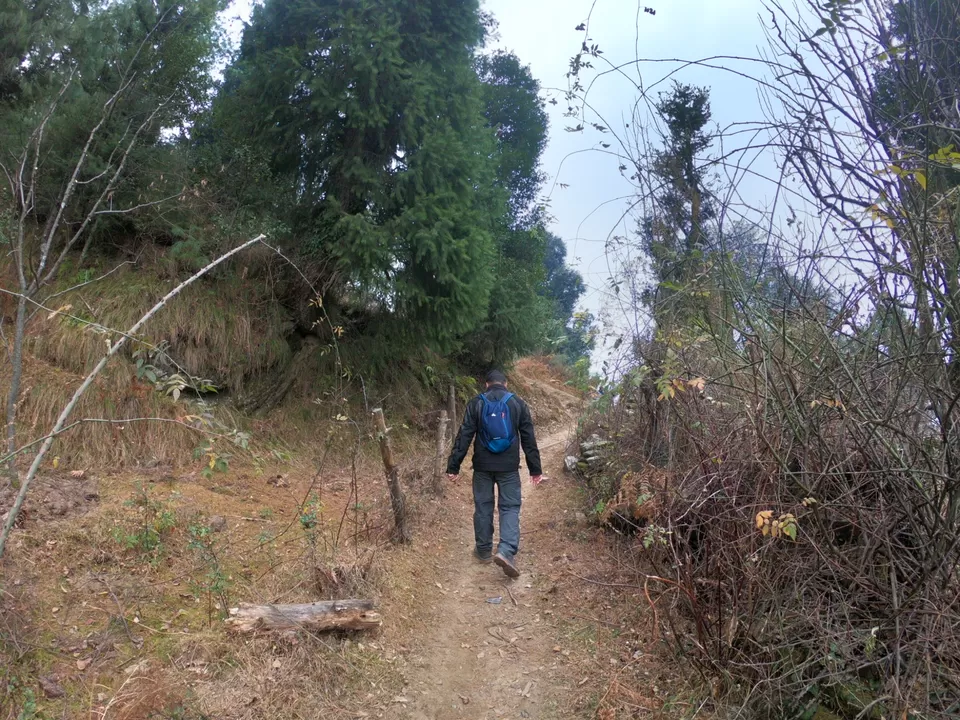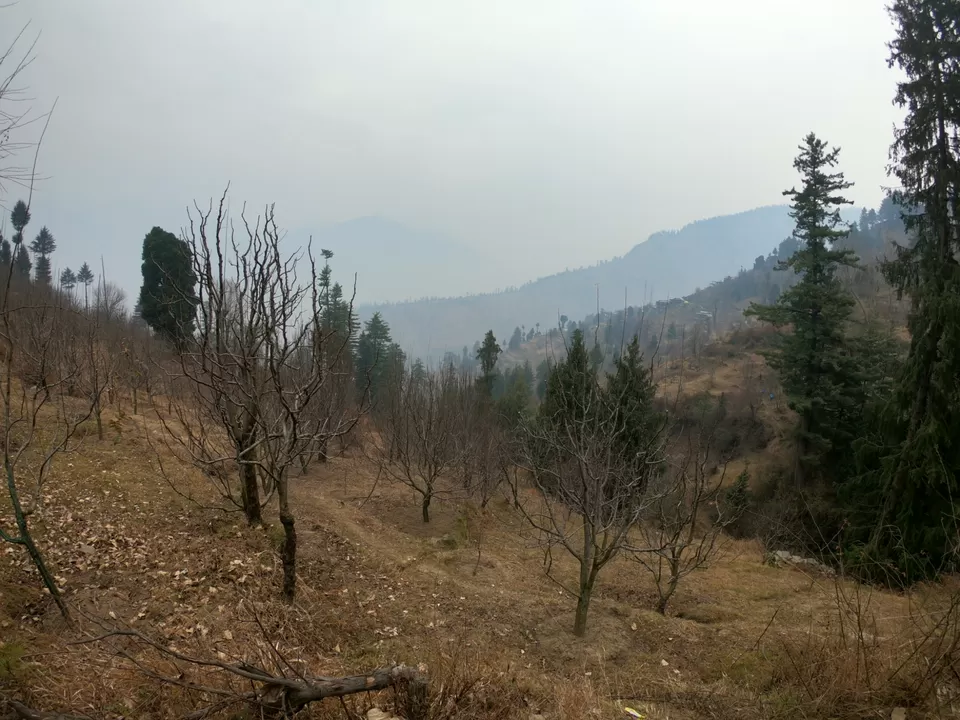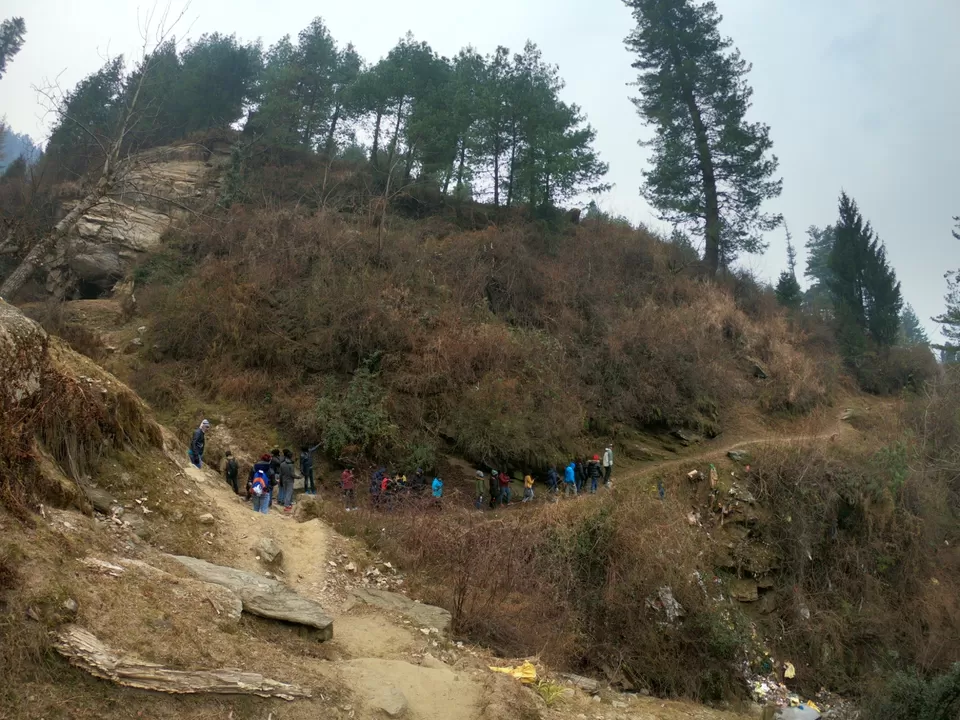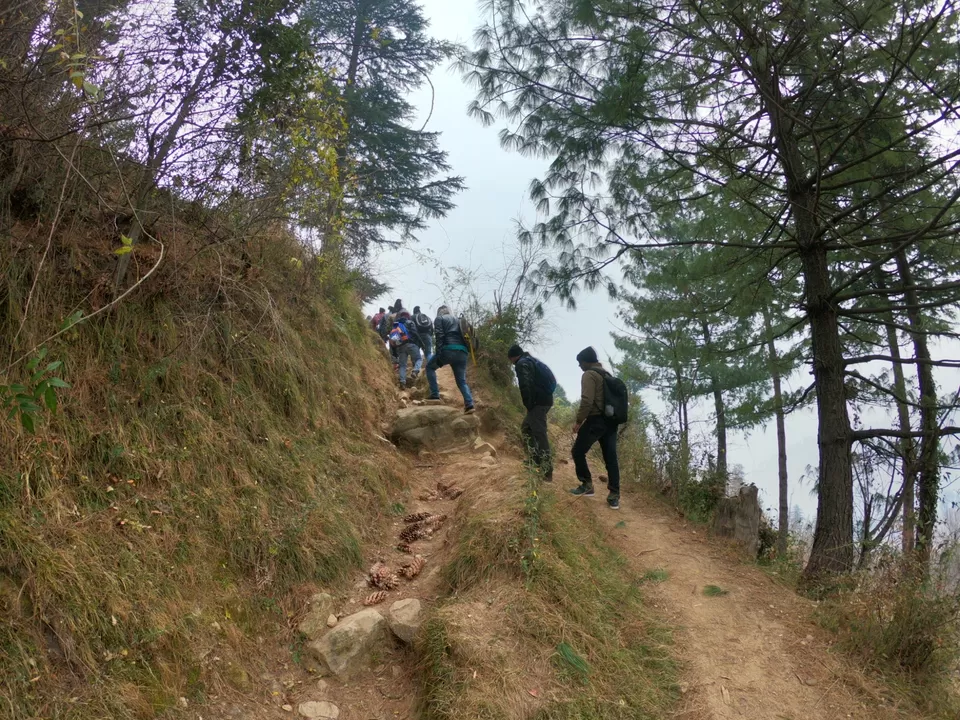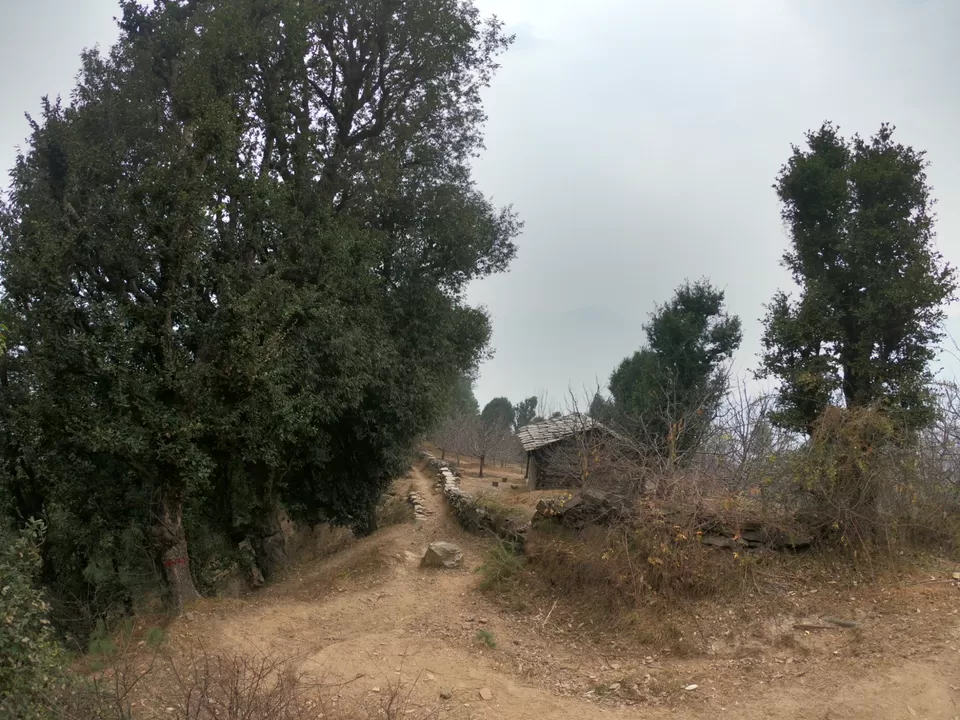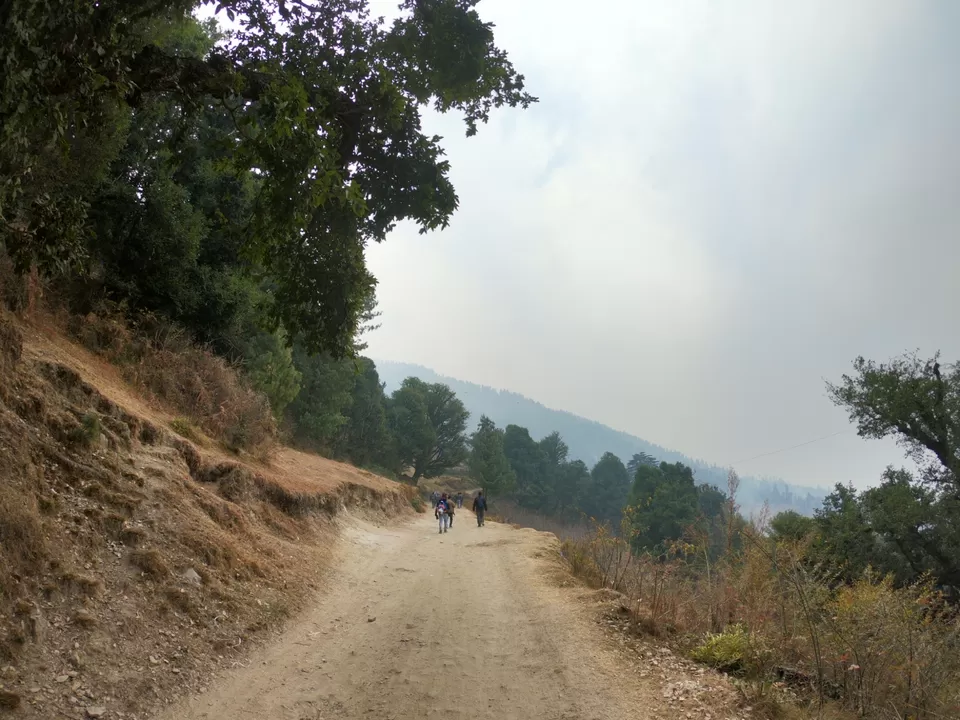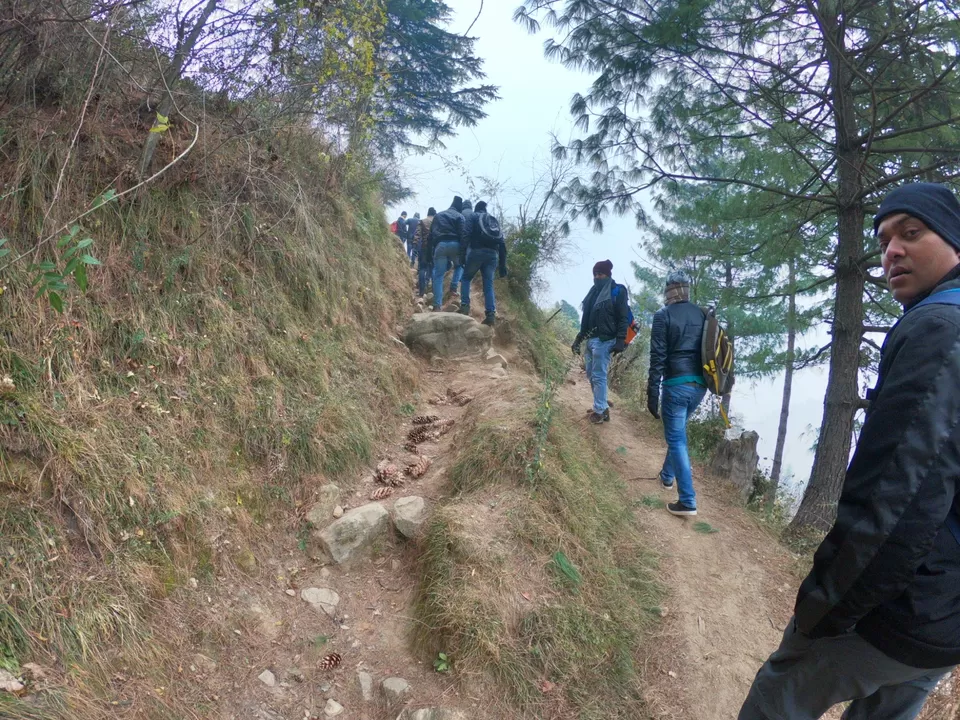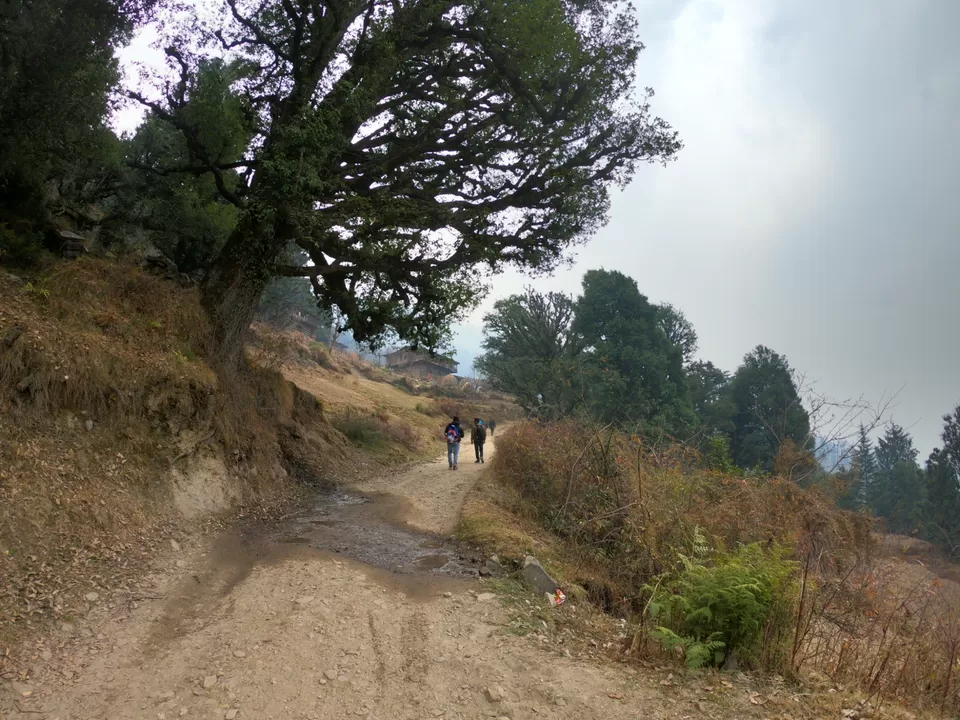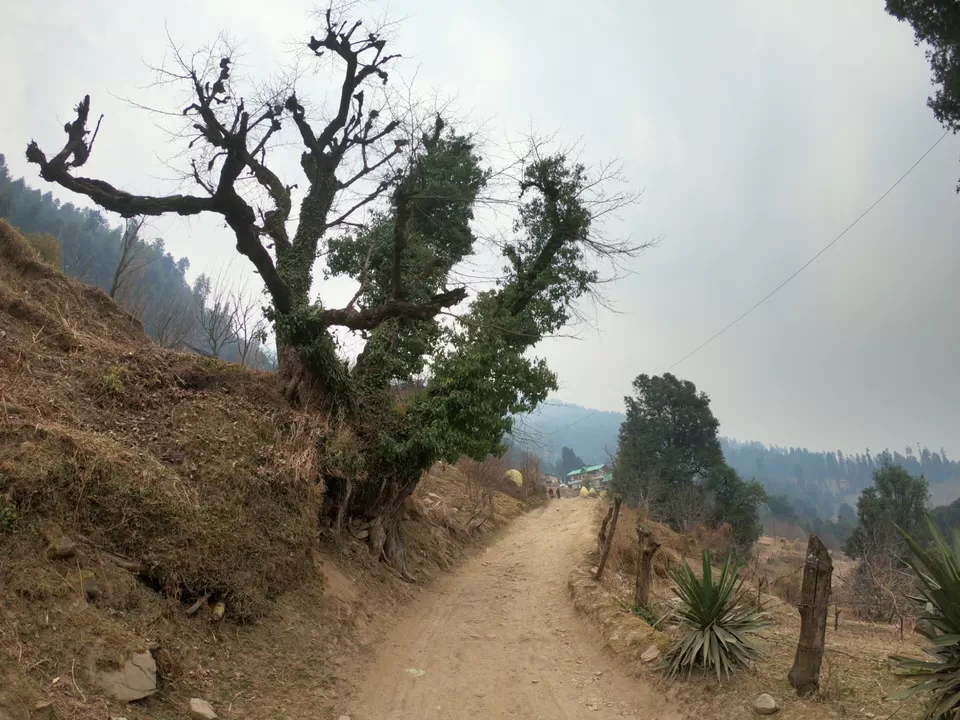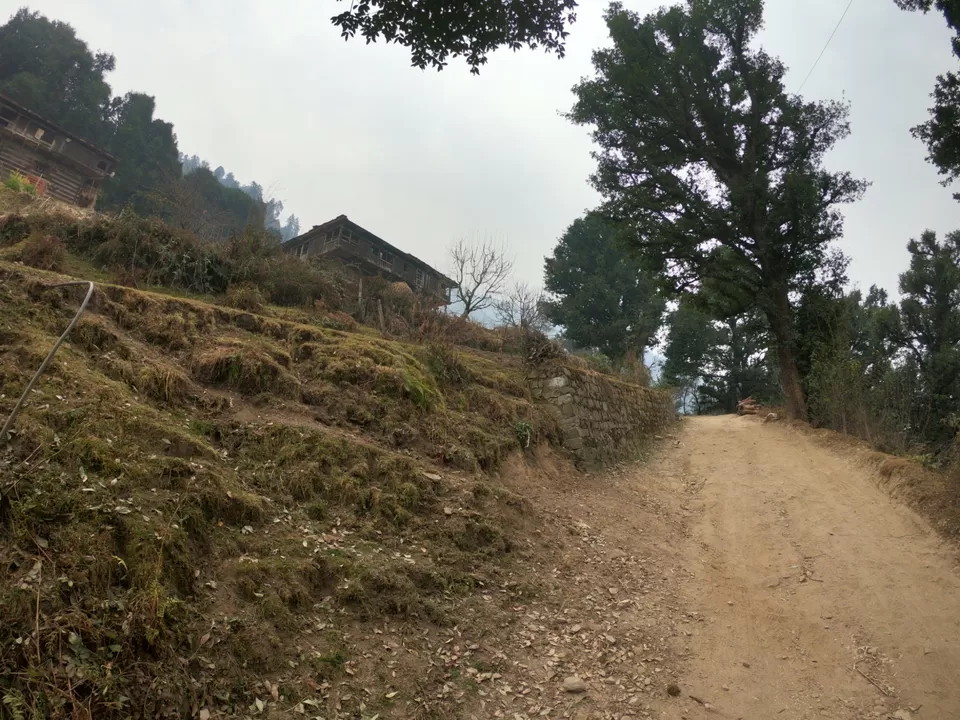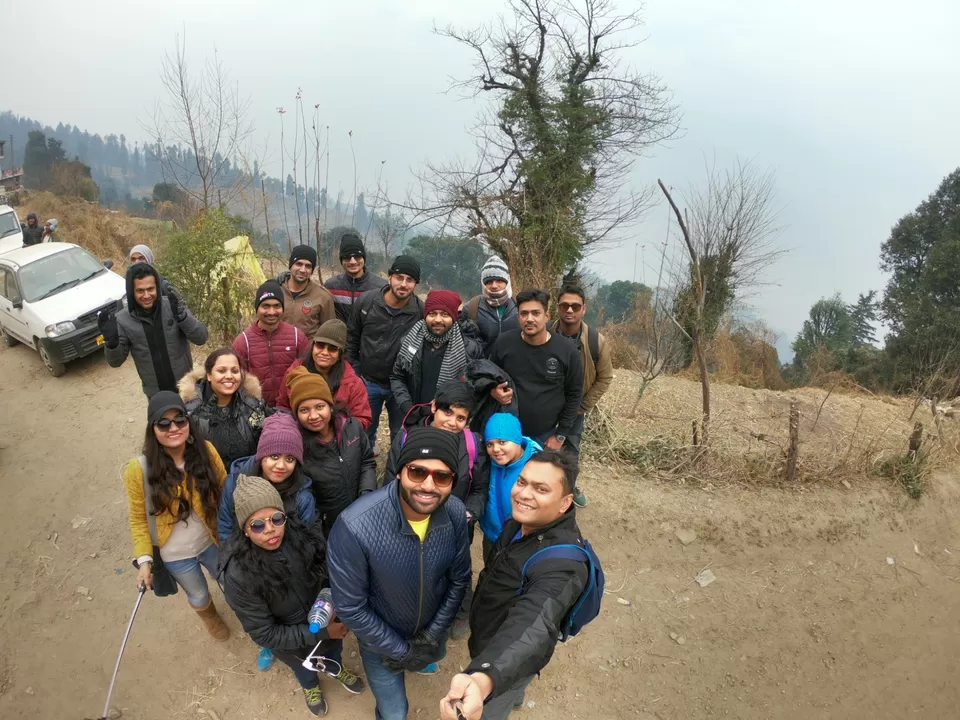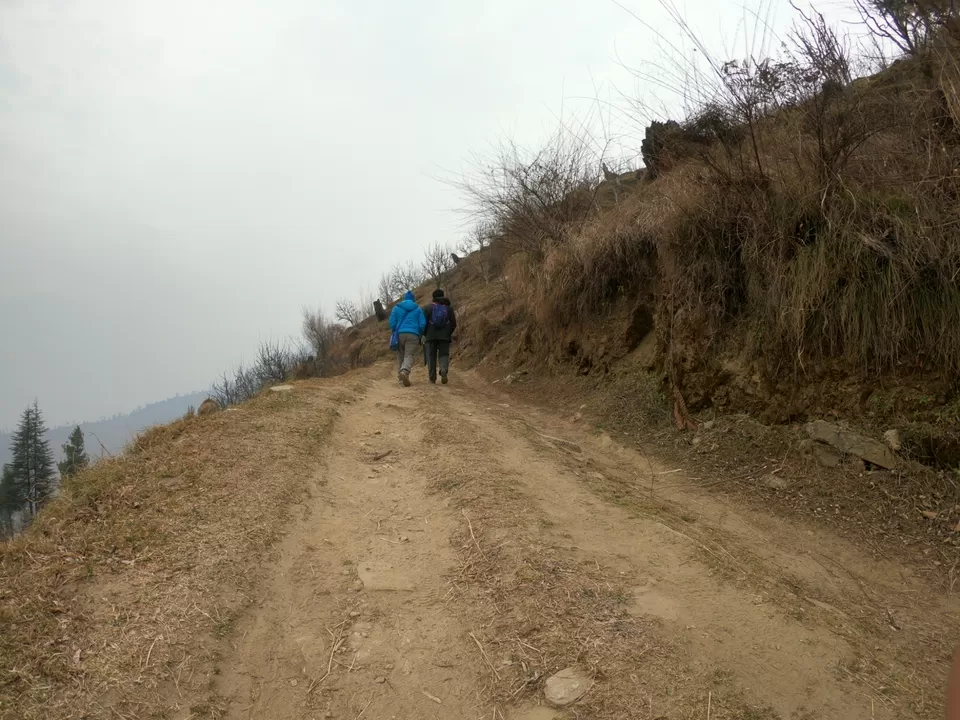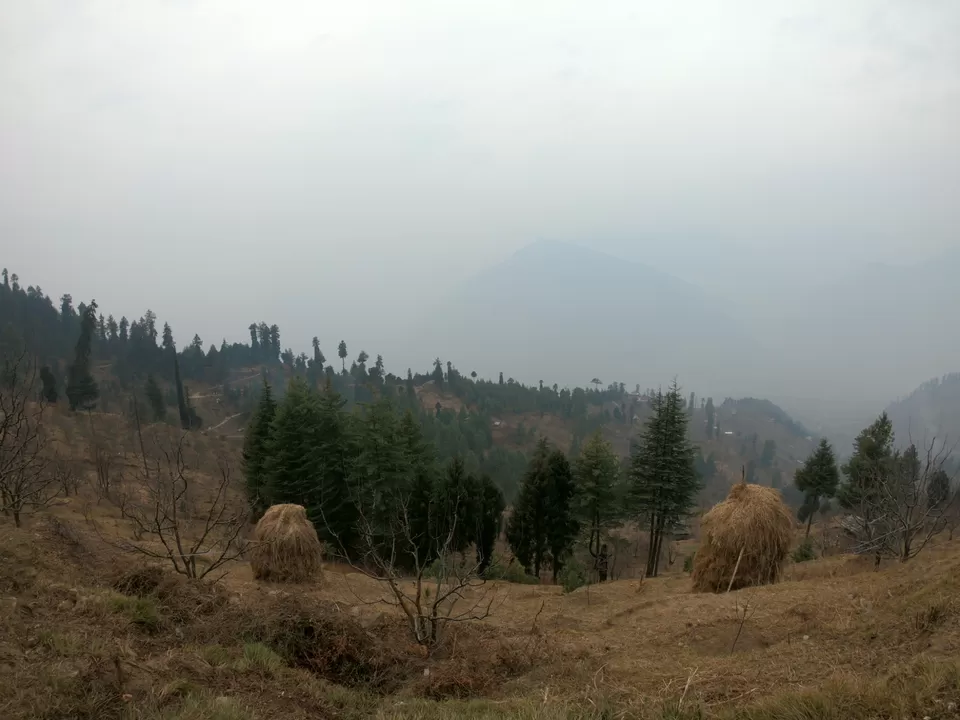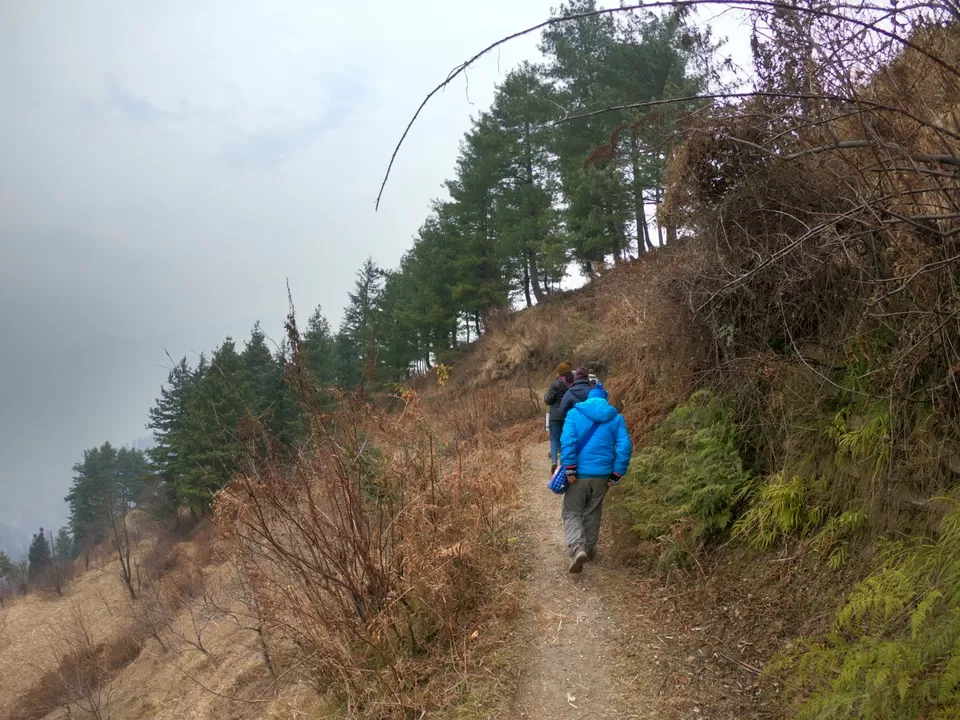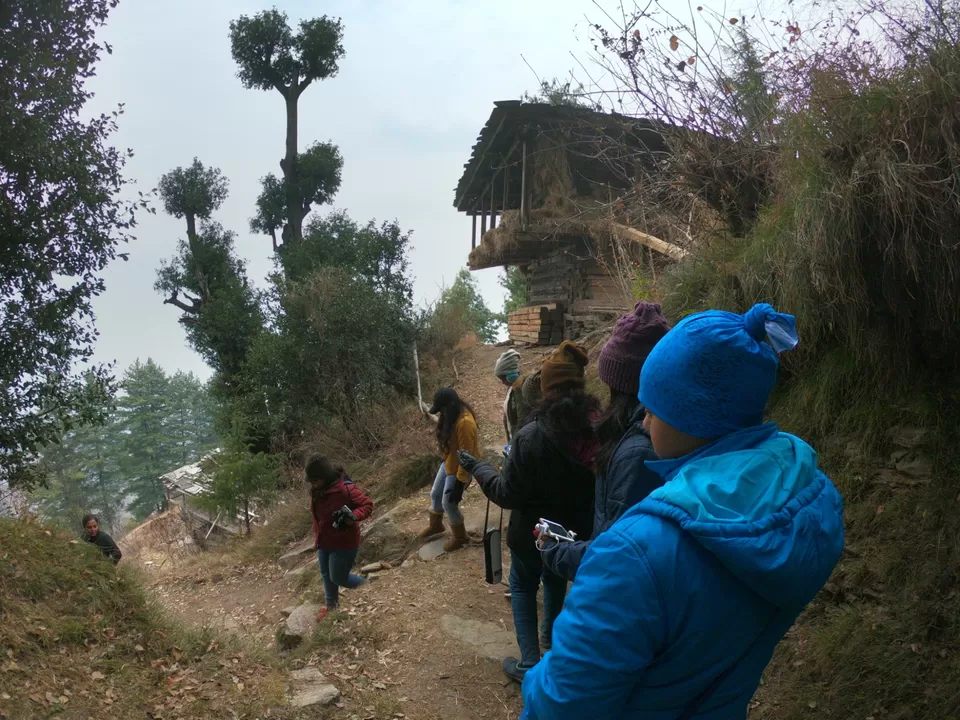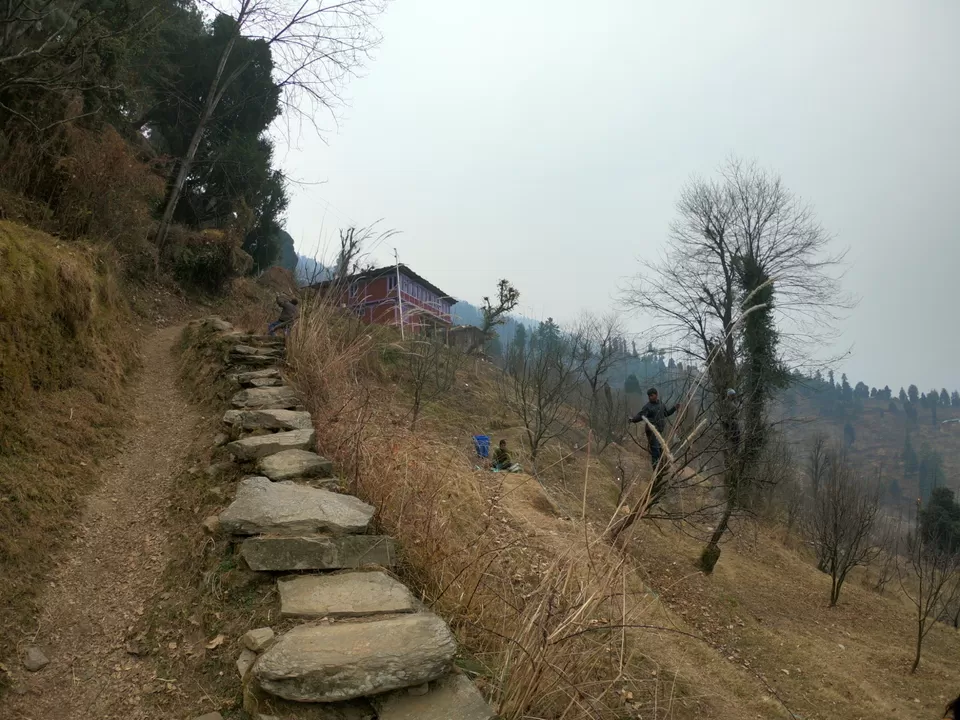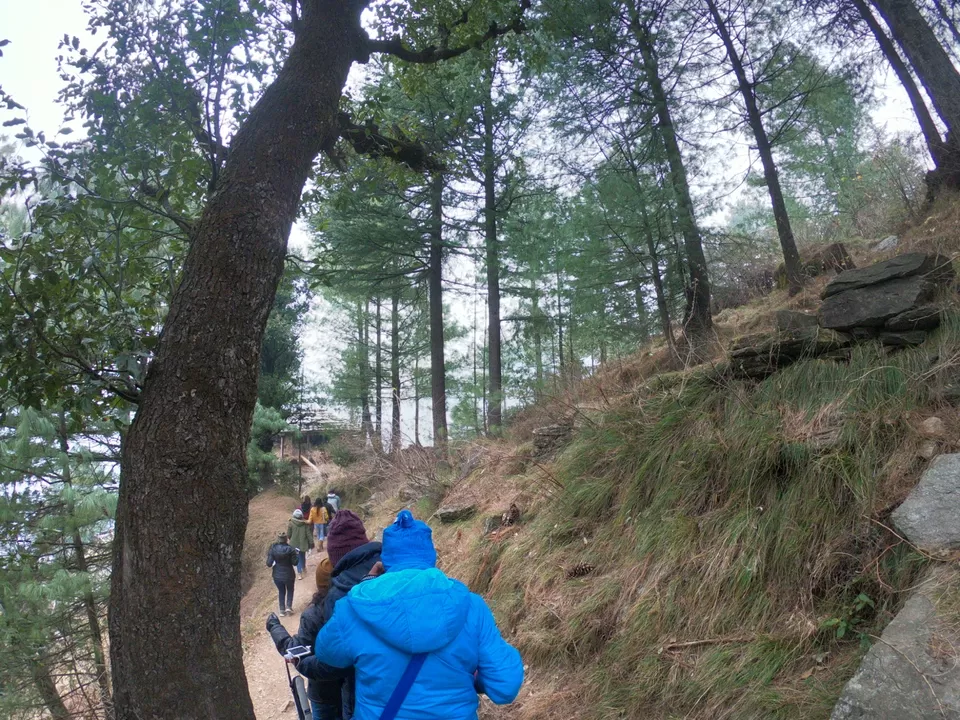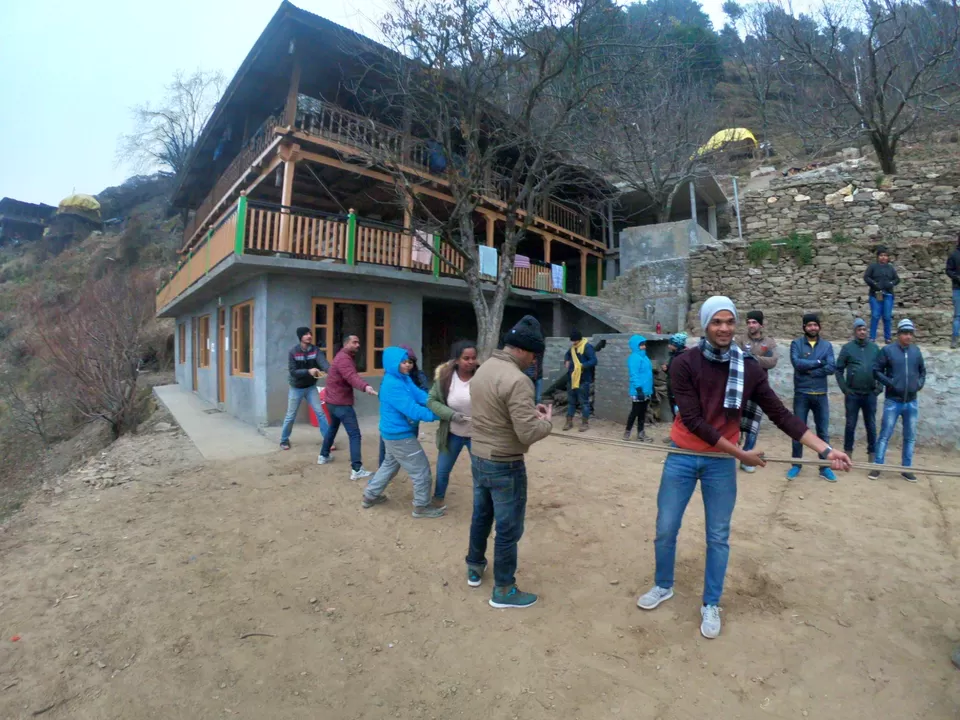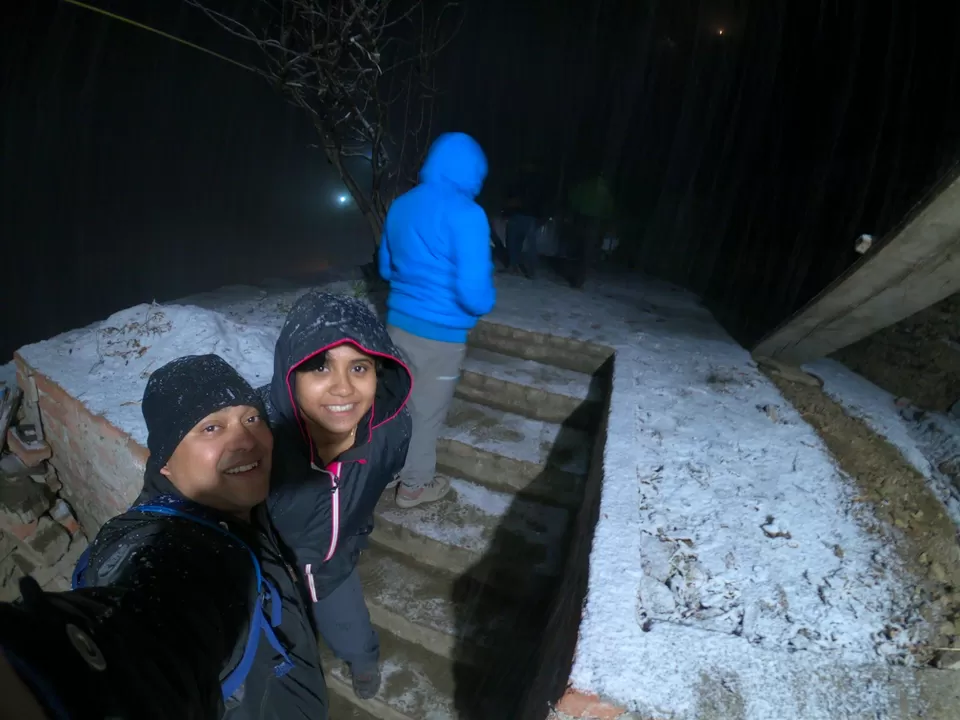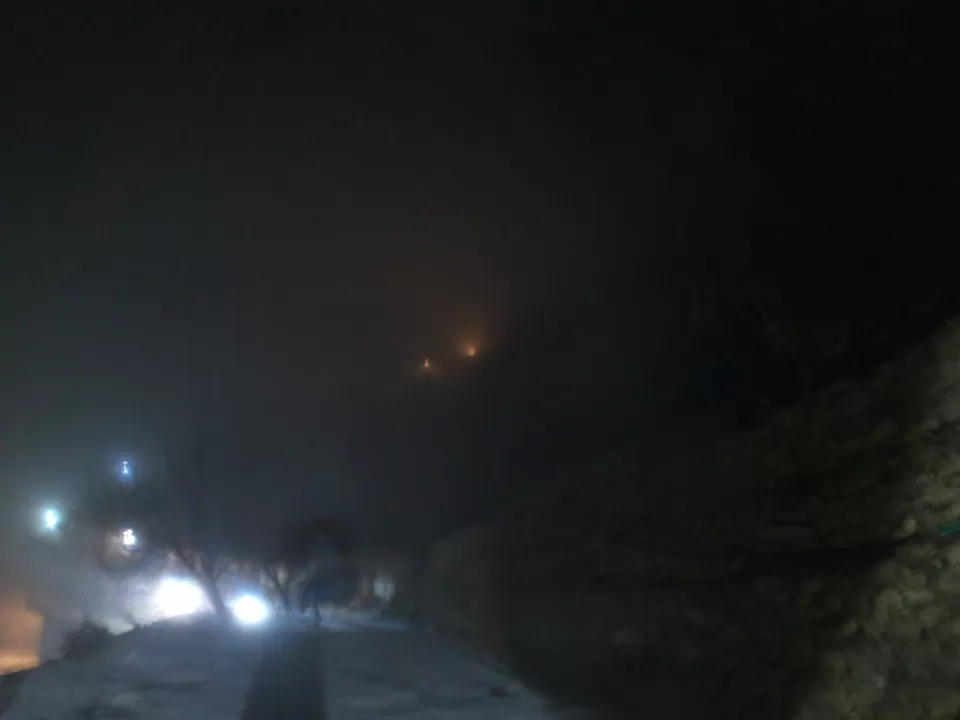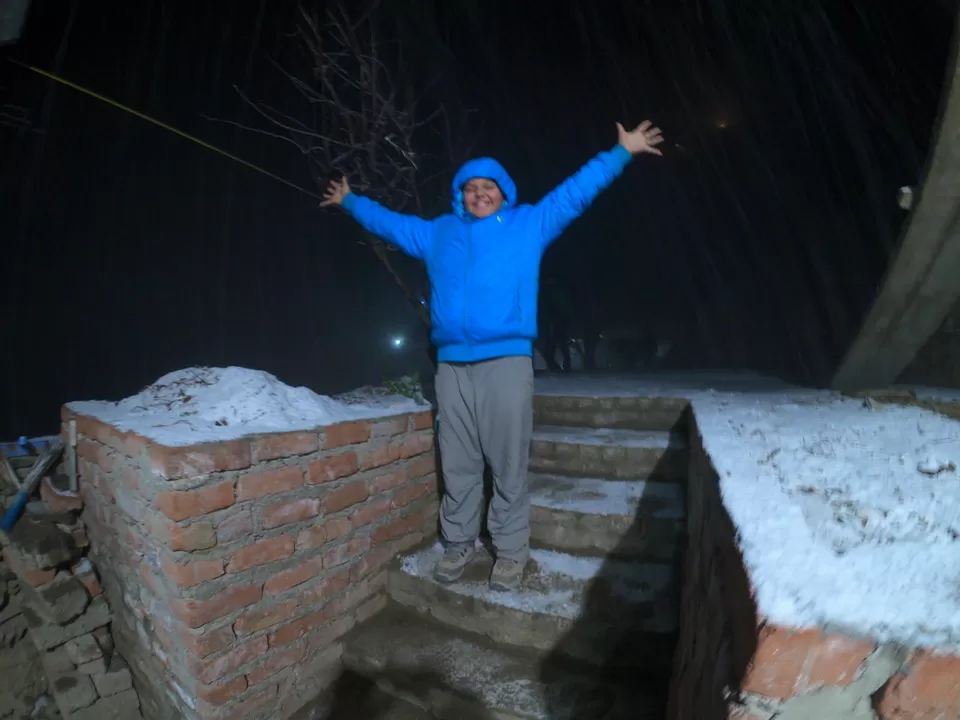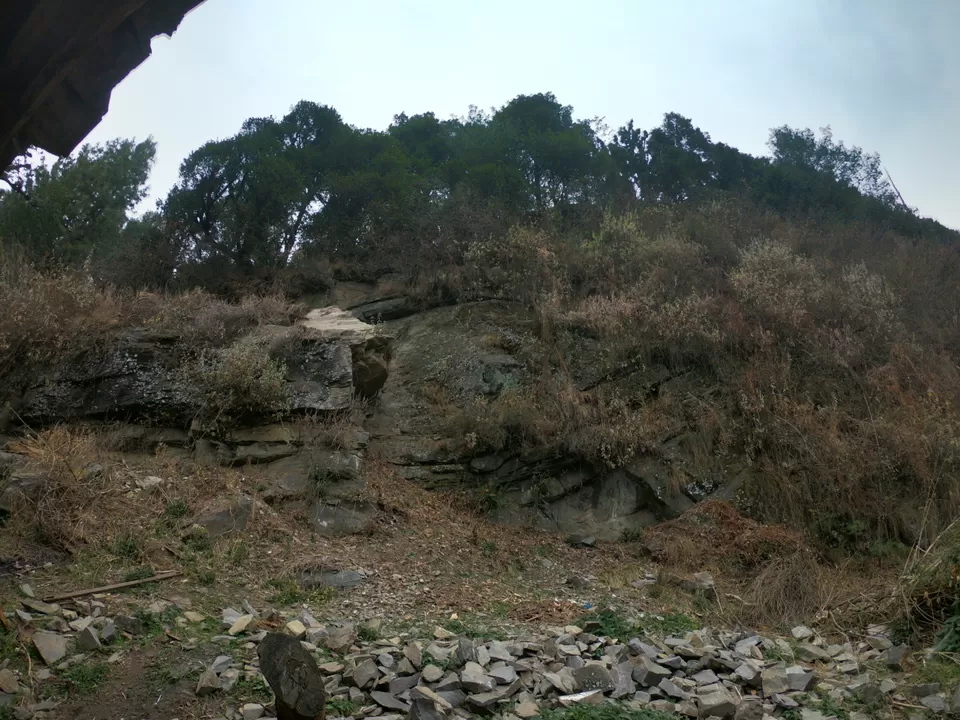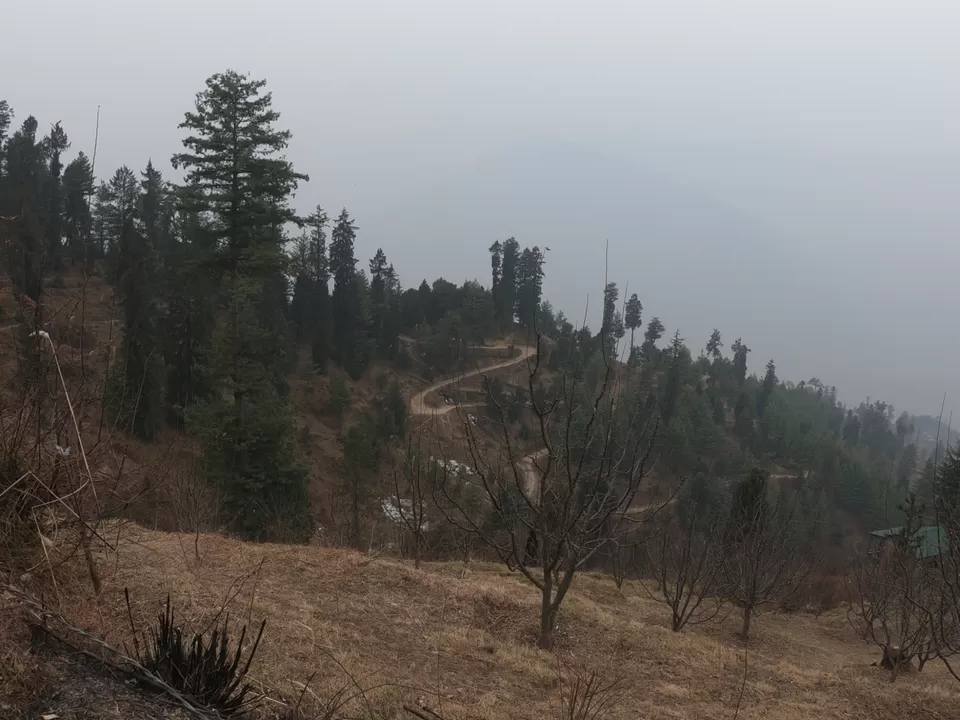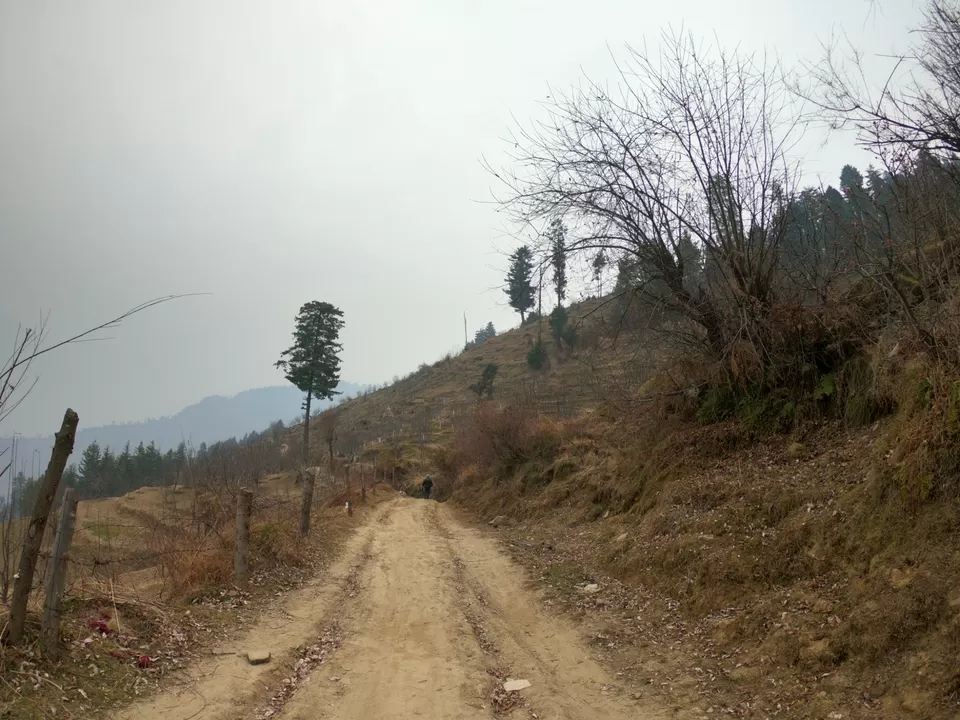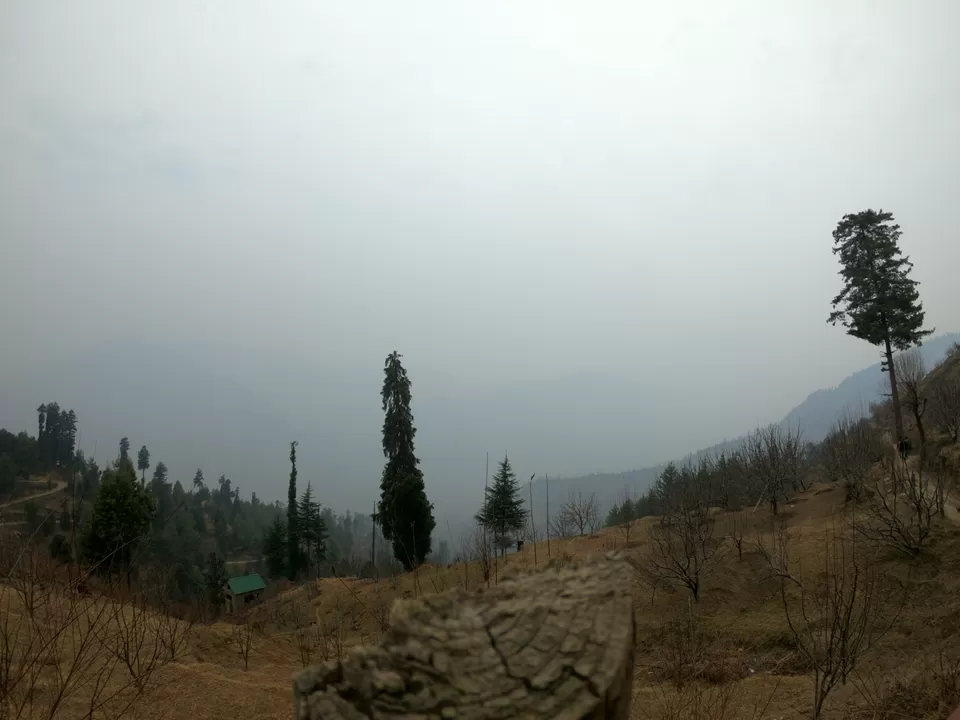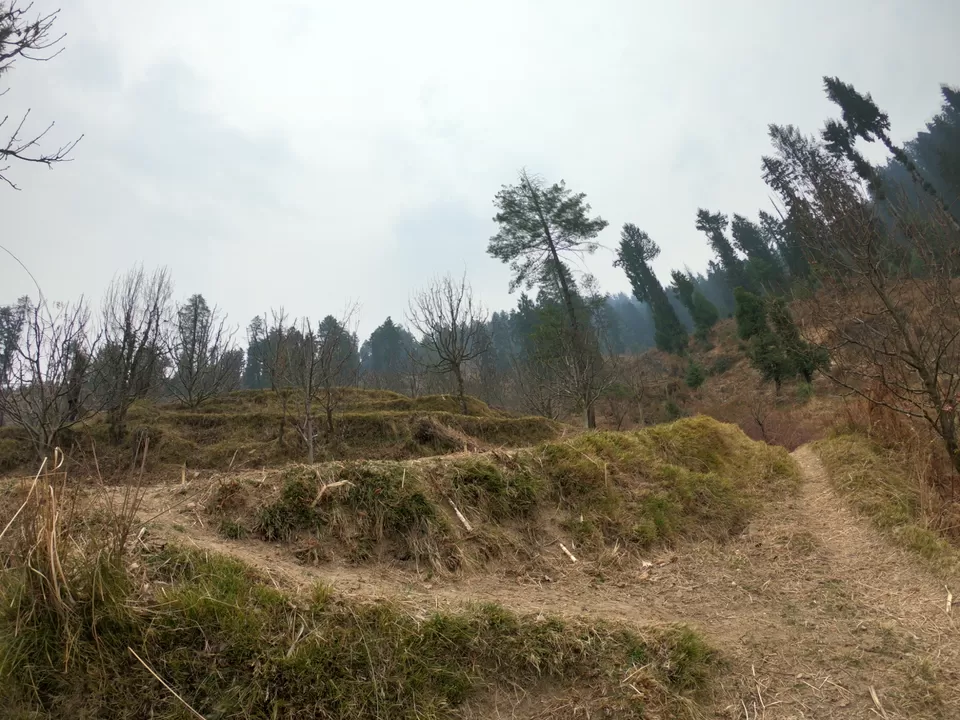 The next morning we woke up at 4am to get ready and finish all day trek packing. We started at 8am towards Naggar and Pulag.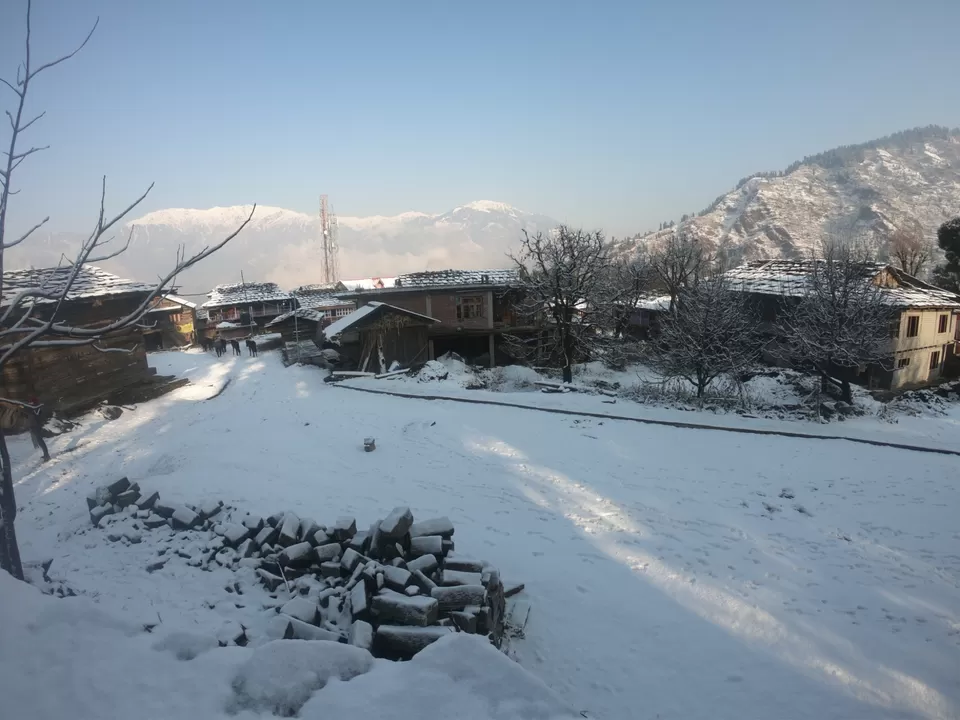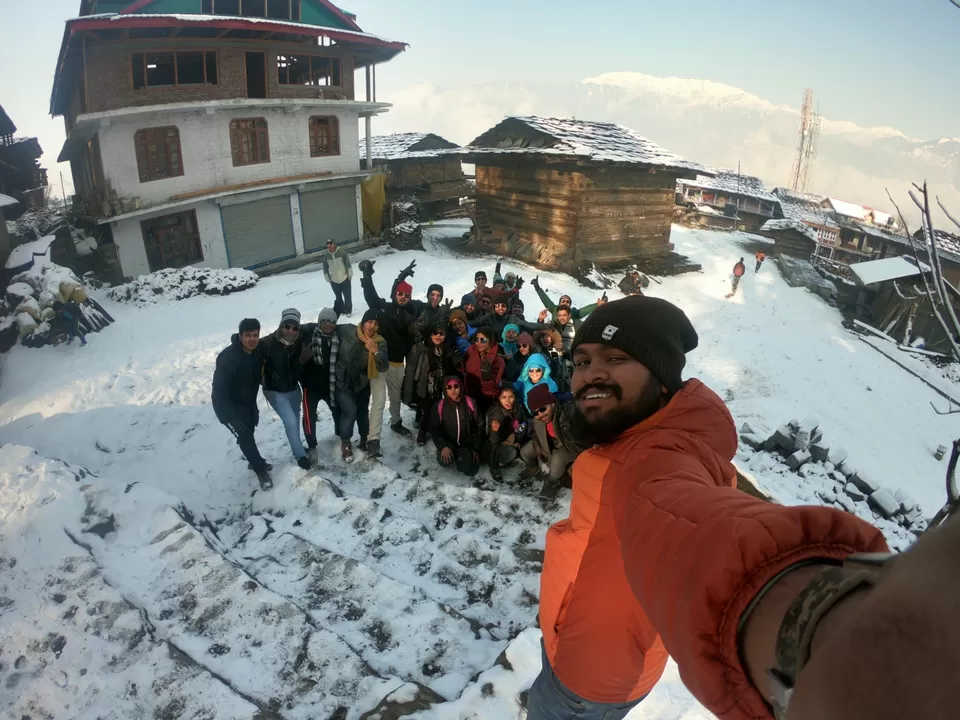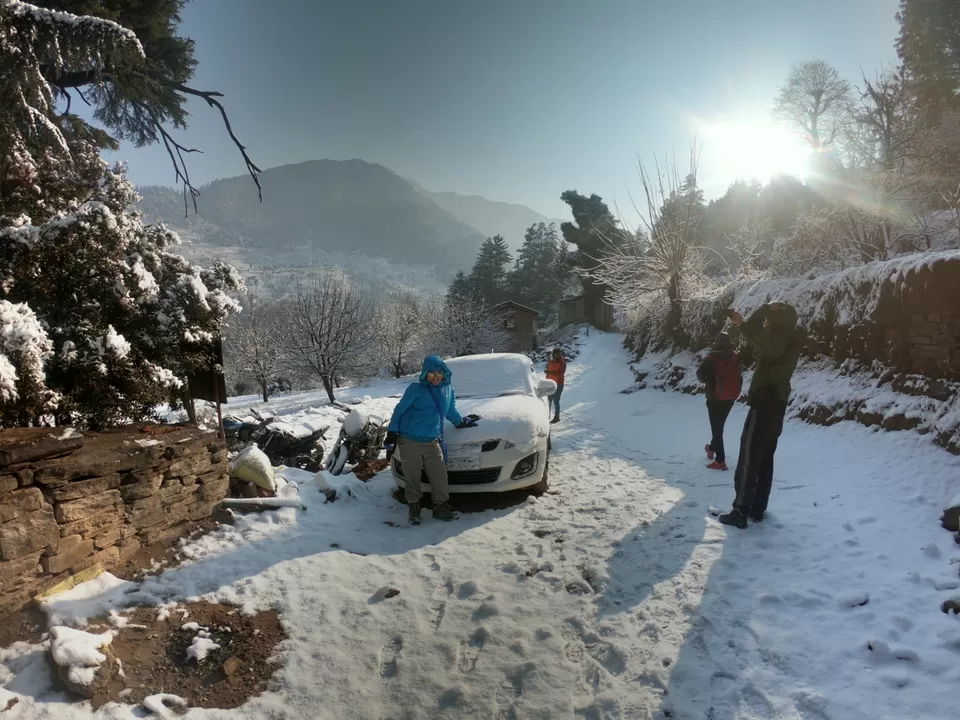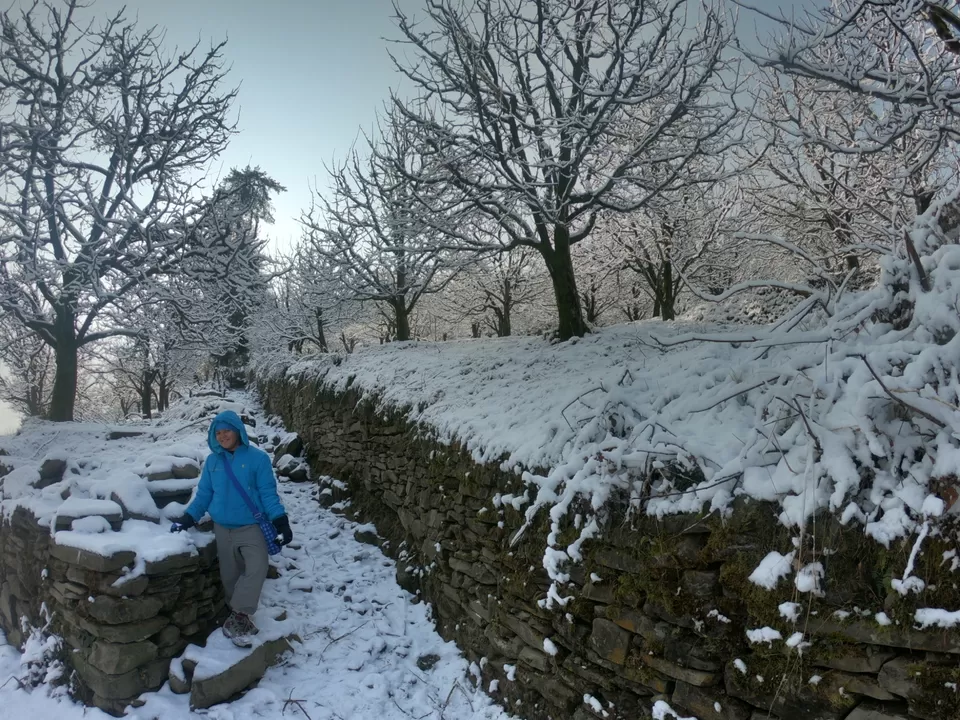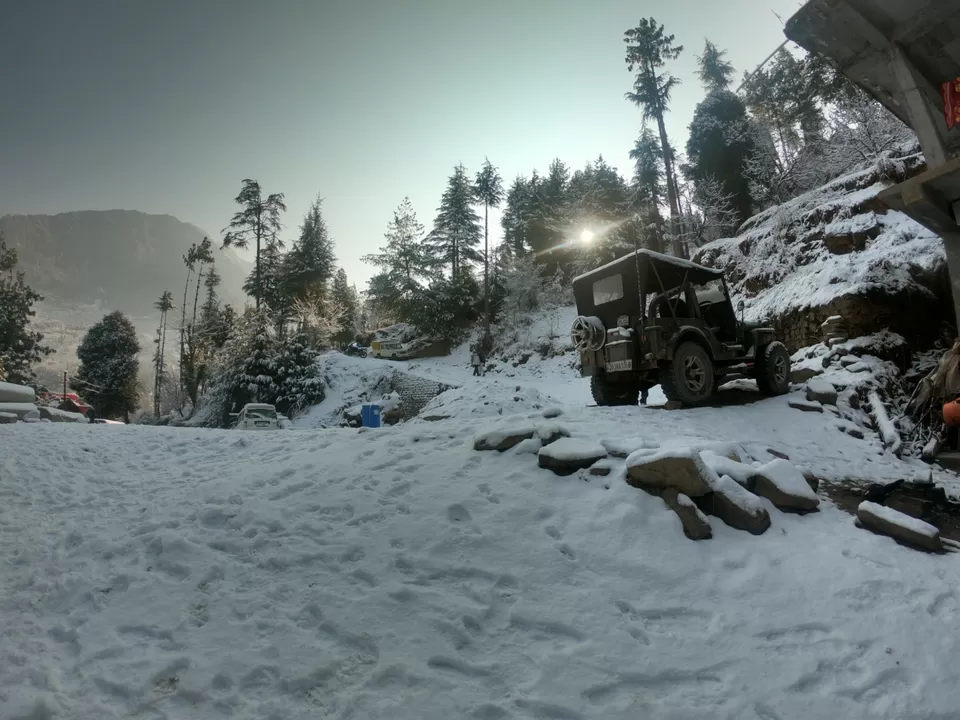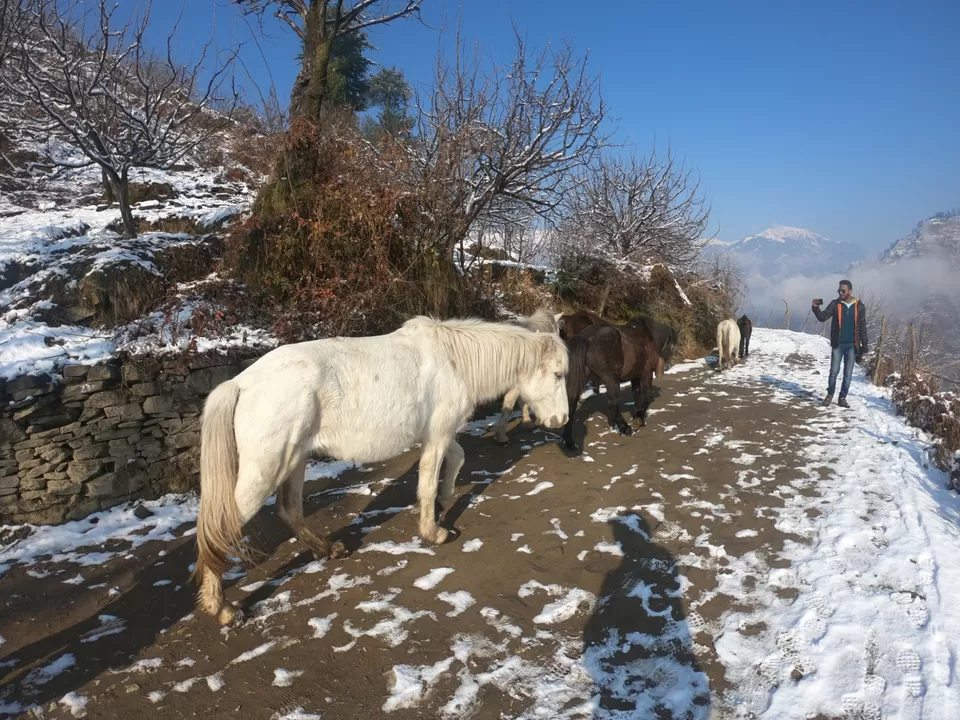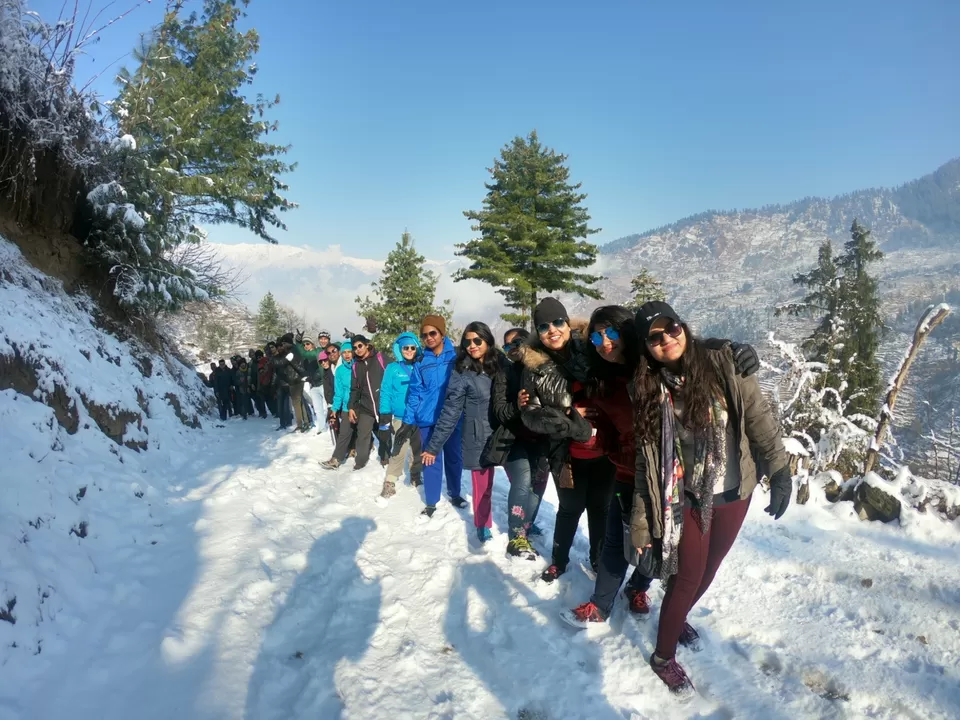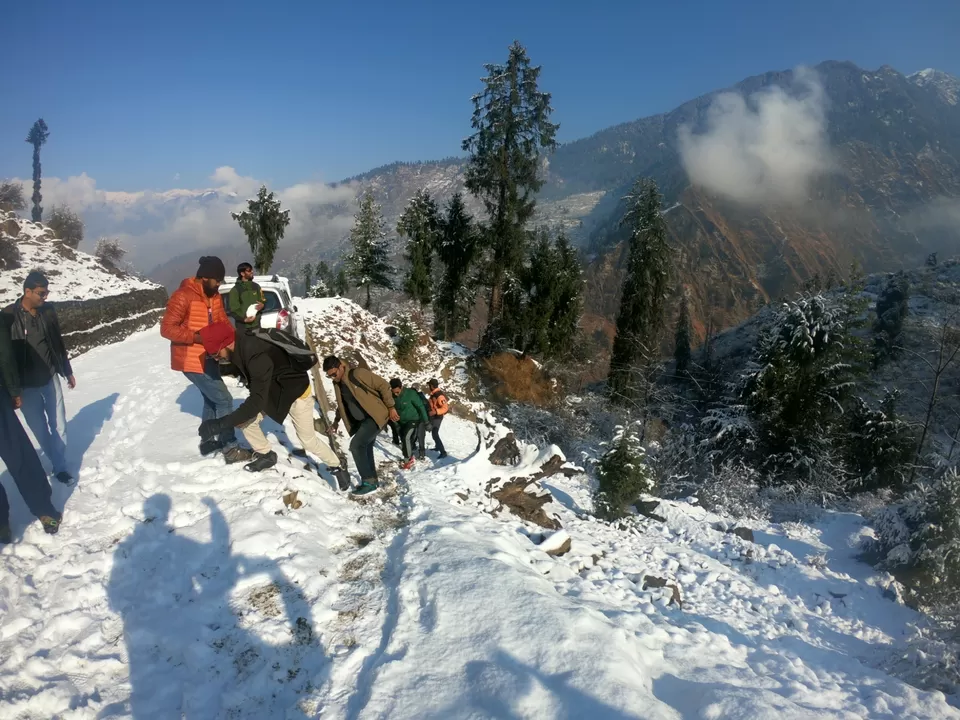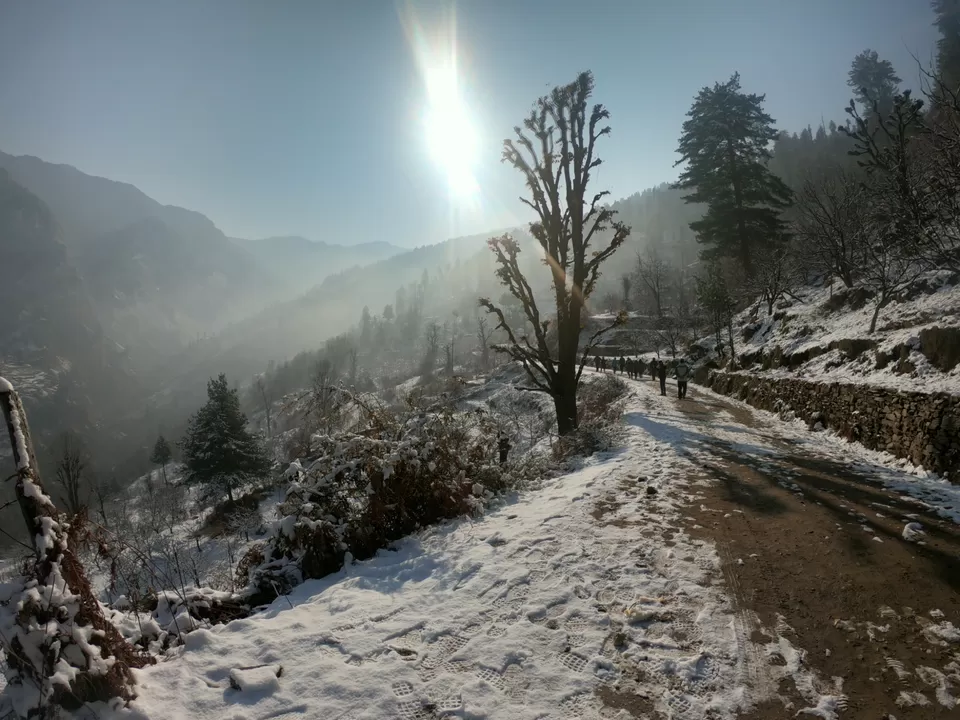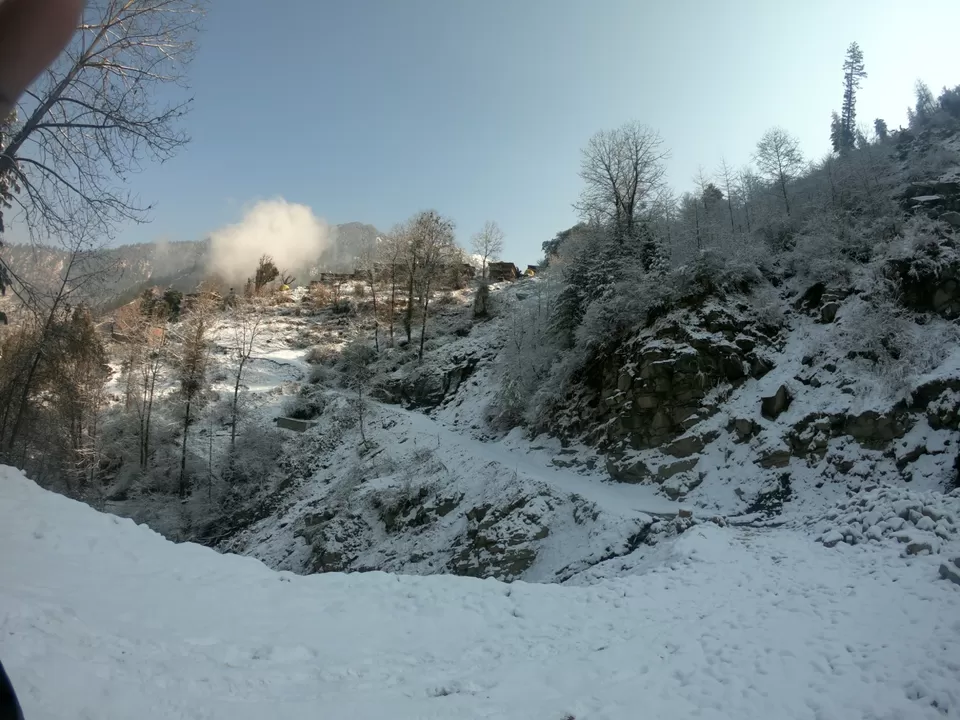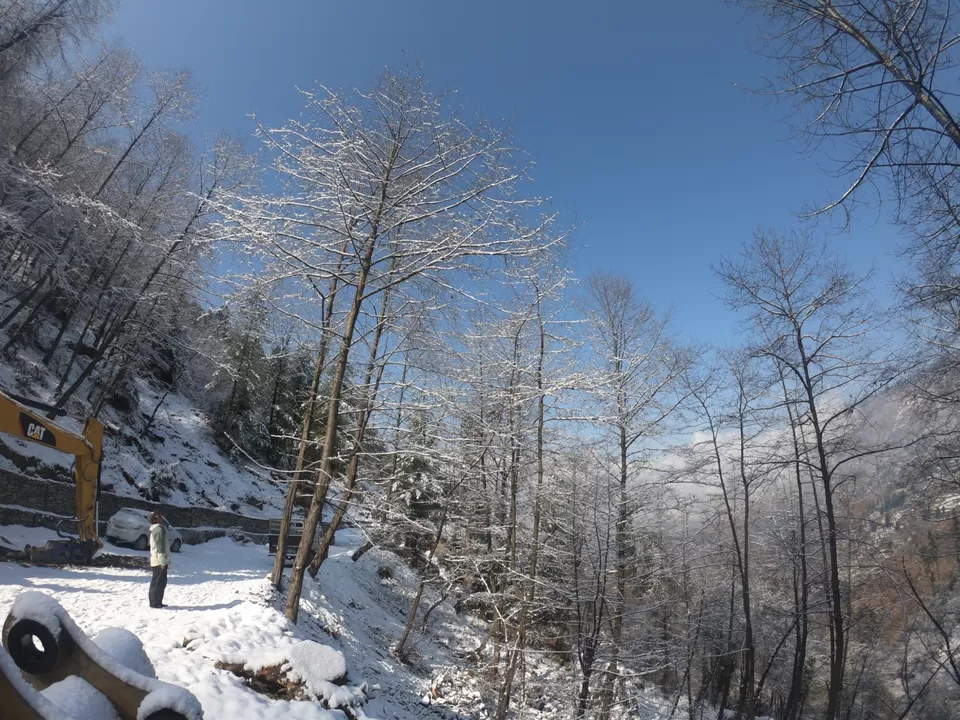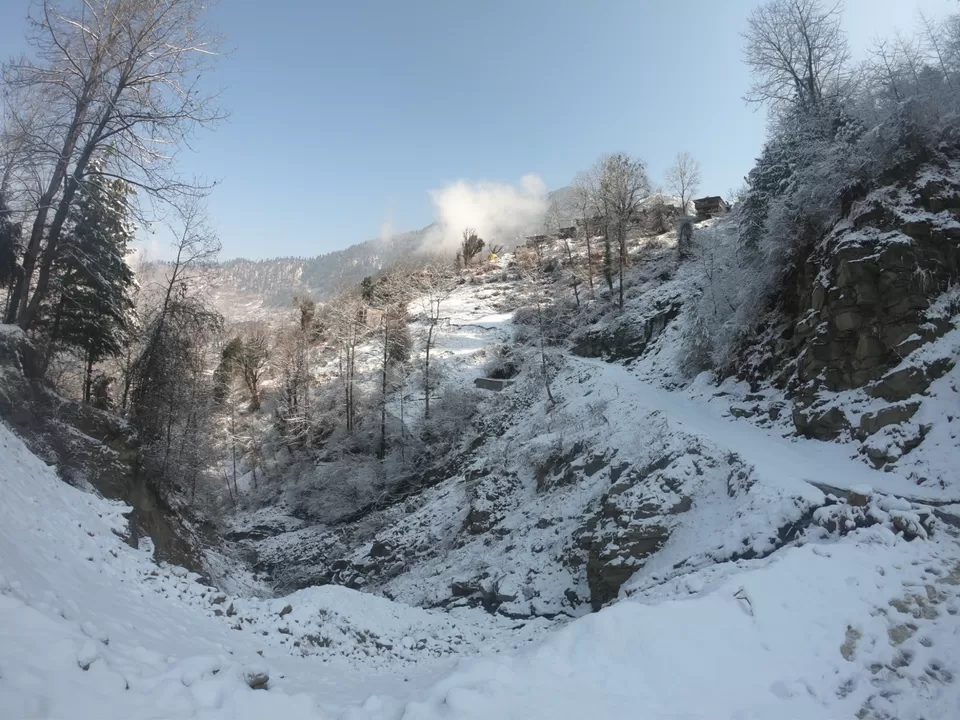 The 4th day was meant for our last and final day trek to Sterling forest. We were told this day would include beautiful nature with hectic stiff ascends.